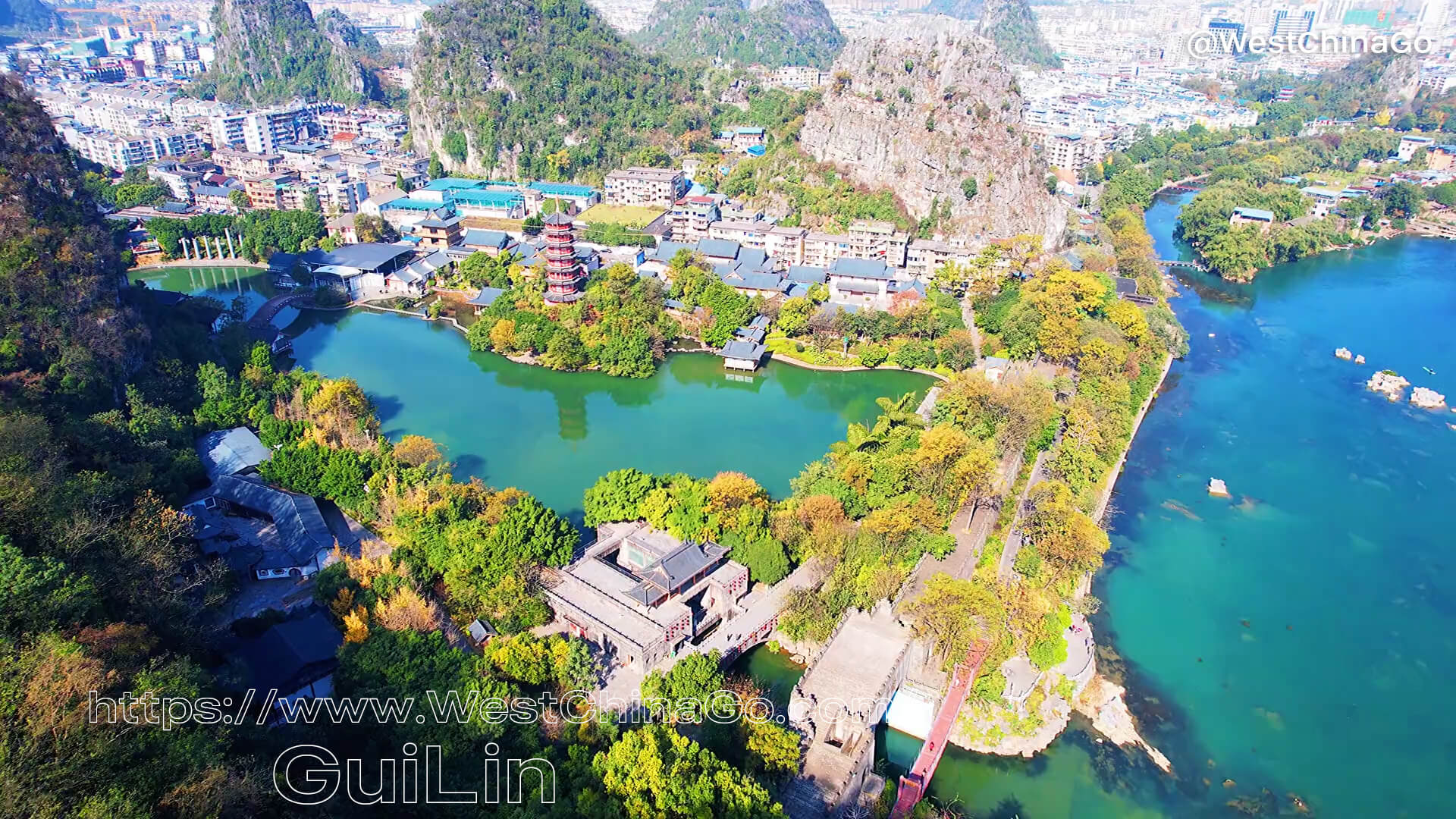 Guilin Two rivers and four lakes
Chinese name: 桂林两江四湖
Location: Wenchang Bridge Pier, Xiangshan Fisherman's Wharf, Two Rivers and Four Lakes Scenic Area, Xiangshan District, Guilin City 桂林市象山区两江四湖景区文昌桥码头、象山渔人码头、日月湾码头、知音台码头
Wharf: Wenchang Bridge Wharf, Xiangshan Fisherman's Wharf, Riyuewan Wharf, Zhiyintai Wharf
Location: 广西壮族自治区桂林市象山区滨江路5号
Opening hours: all day
Attraction level: AAAAA level
Formed: in the Northern Song Dynasty (960-1127)
Ticket price: Free and open; cruises in the scenic area are charged separately
Best time to travel: All seasons
Official phone number of the scenic spot: 0773-2888802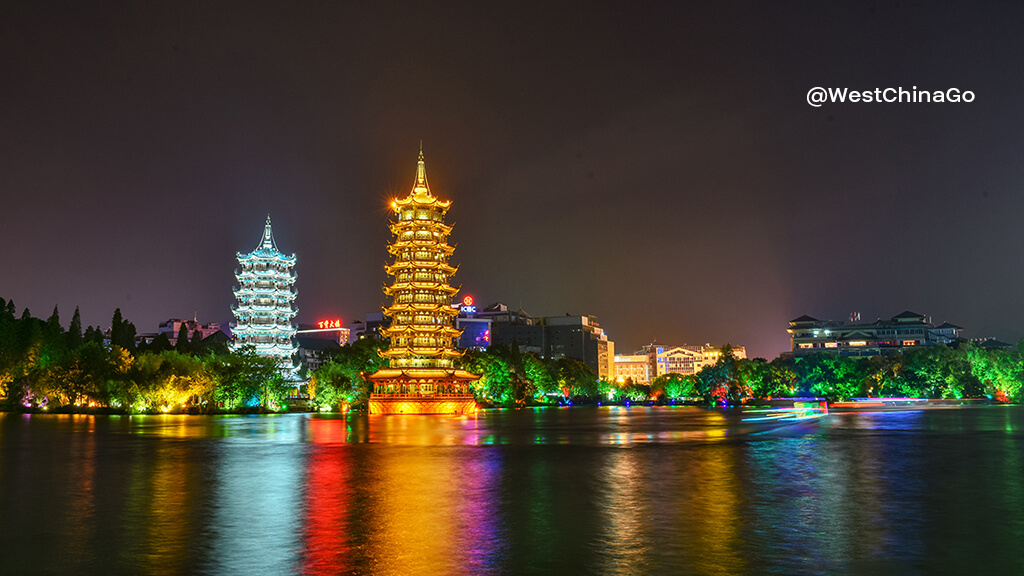 Two Rivers and Four Lakes Scenic Area
Two Rivers and Four Lakes
Two Rivers and Four Lakes include the Lijiang River, Taohua River, Shanhu Lake, Ronghu Lake, Guihu Lake, and Mulong Lake in the downtown area of Guilin. It is a beautiful scenic belt around the city center of Guilin, and it is also a scenic name card of Guilin. Taking a cruise ship is the main way to visit the Two Rivers and Four Lakes, especially at night, where you can enjoy the night view of Guilin from multiple angles.
Guilin night view
By boat, you can not only visit the three main scenic spots with their own characteristics, namely, Chinese classical gardens – Rongshan Lake Scenic Area, ecological gardens – Guihu Lake Scenic Area, Song History and Culture Park – Mulong Lake Scenic Area, but also on board, you can enjoy Go to more than ten traditional famous mountains such as Xiangshan (Guilin landmark), Fubo Mountain, Diecai Mountain, Yaoshan, Baoji Mountain, Old Man Mountain, etc. on both sides of the Lijiang River. , One-legged Pavilion and other places of interest.
the night tour
Among them, the night tour of the Two Rivers and Four Lakes is more recommended. The colorful lights imprint the river water, which makes people feel fantastic. You can also see wonderful performances. For the content of the performances, please refer to the official website of the scenic spot.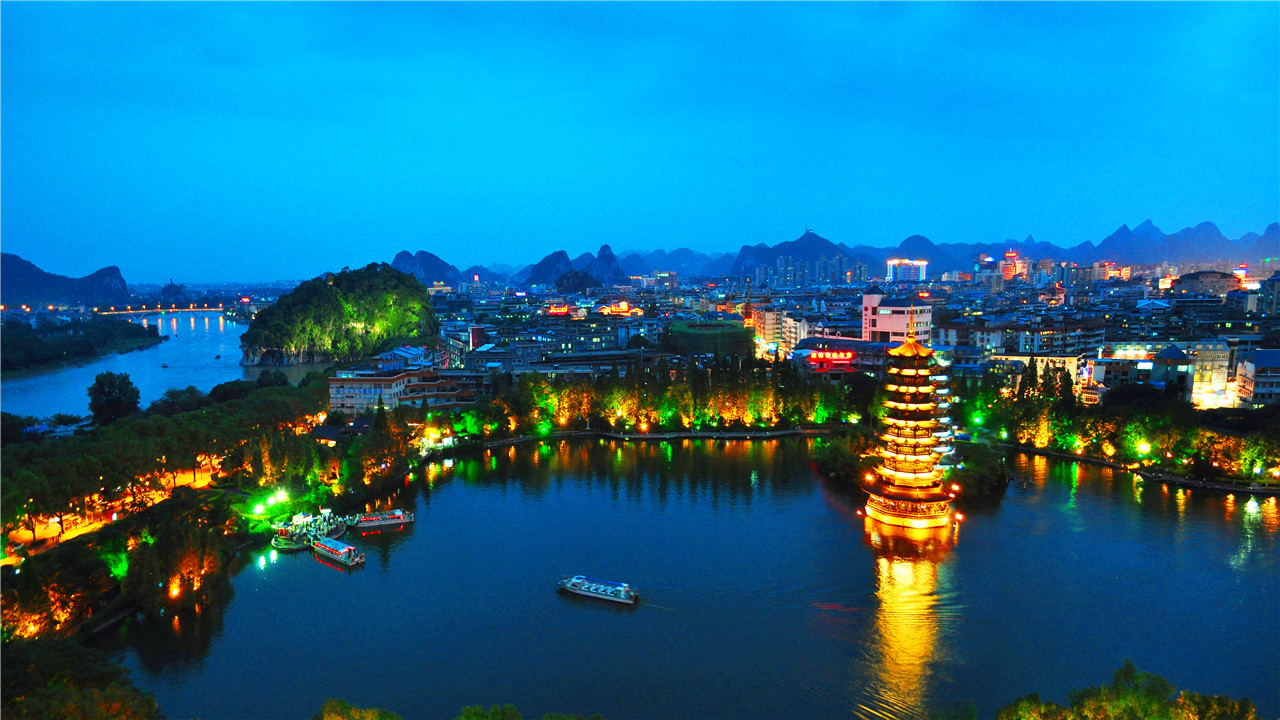 Highlight
The night cruise offers a great way to experience the city from a different perspective .The colorful lights and reflections on the water create a picturesque scene that is sure to impress visitors.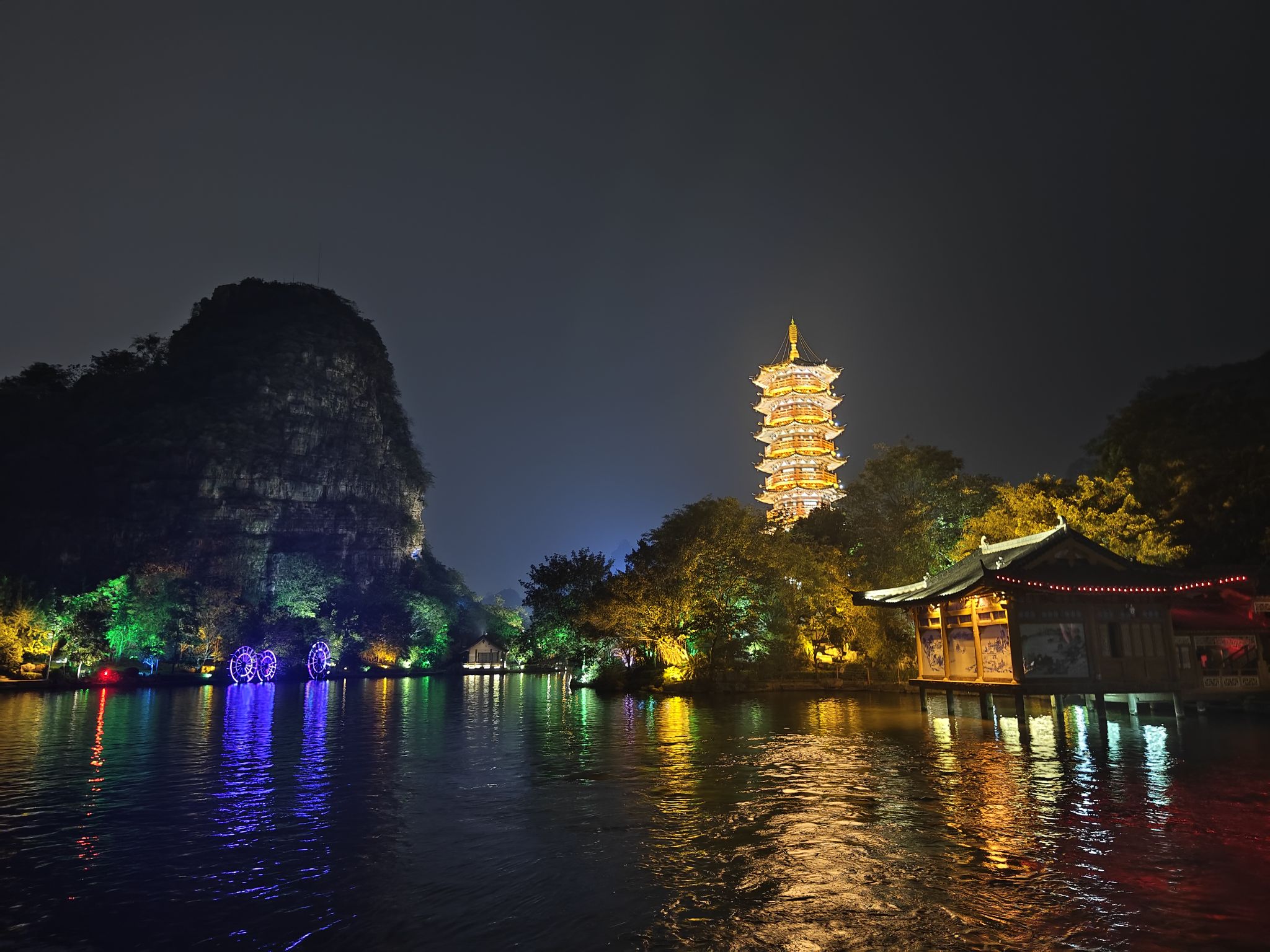 Two rivers and four lakes Tourist Map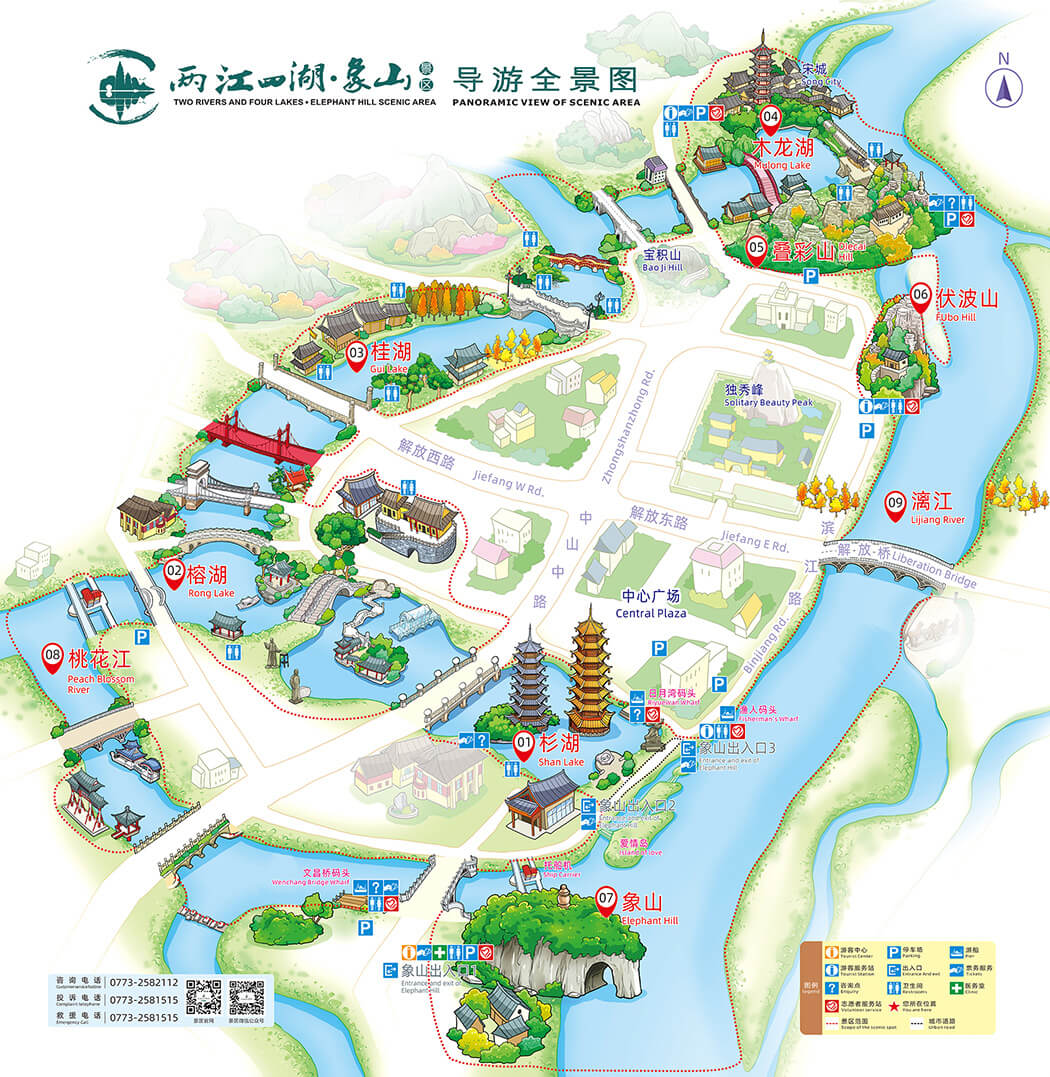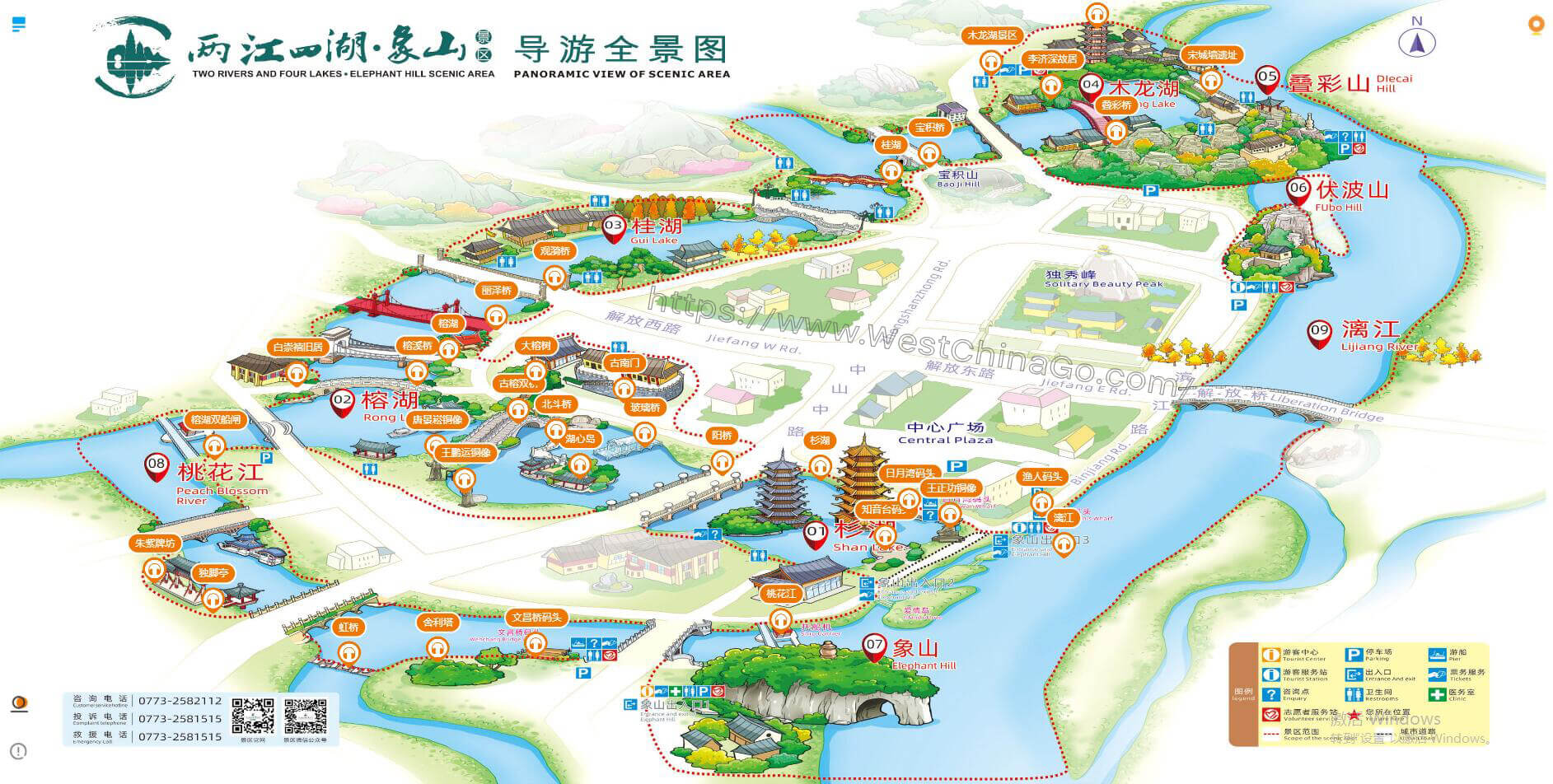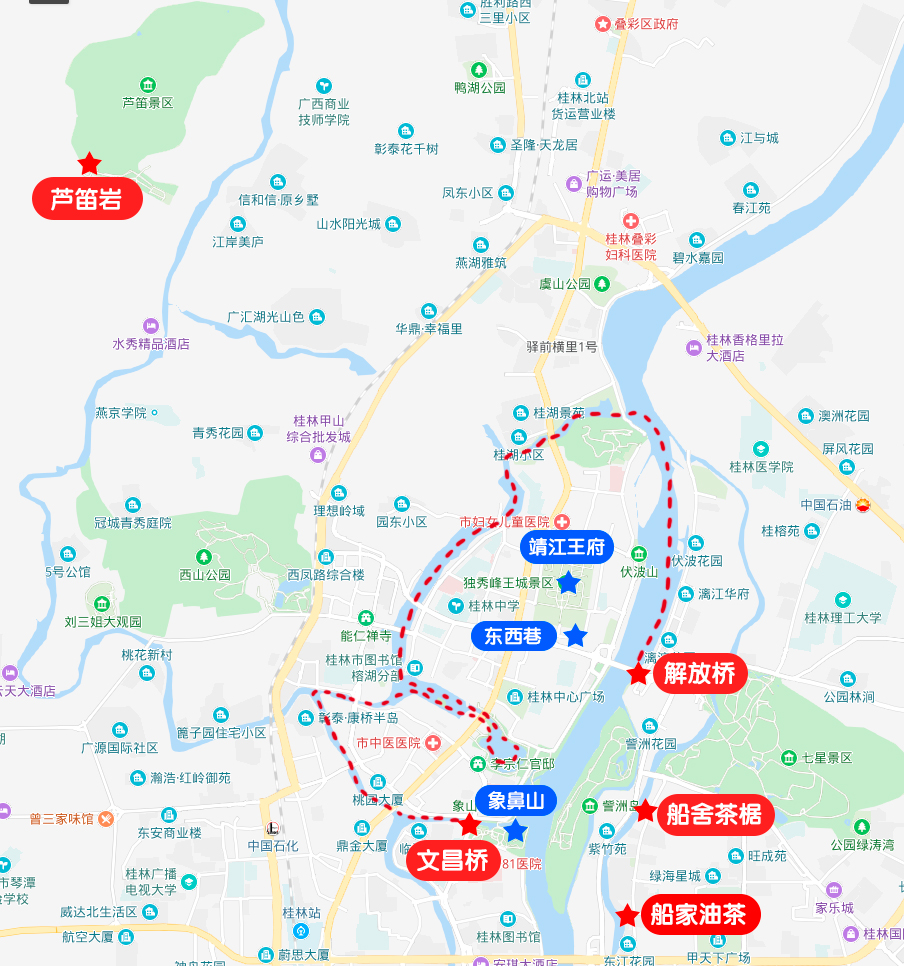 Two rivers and four lakes Video
Two rivers and four lakes Photo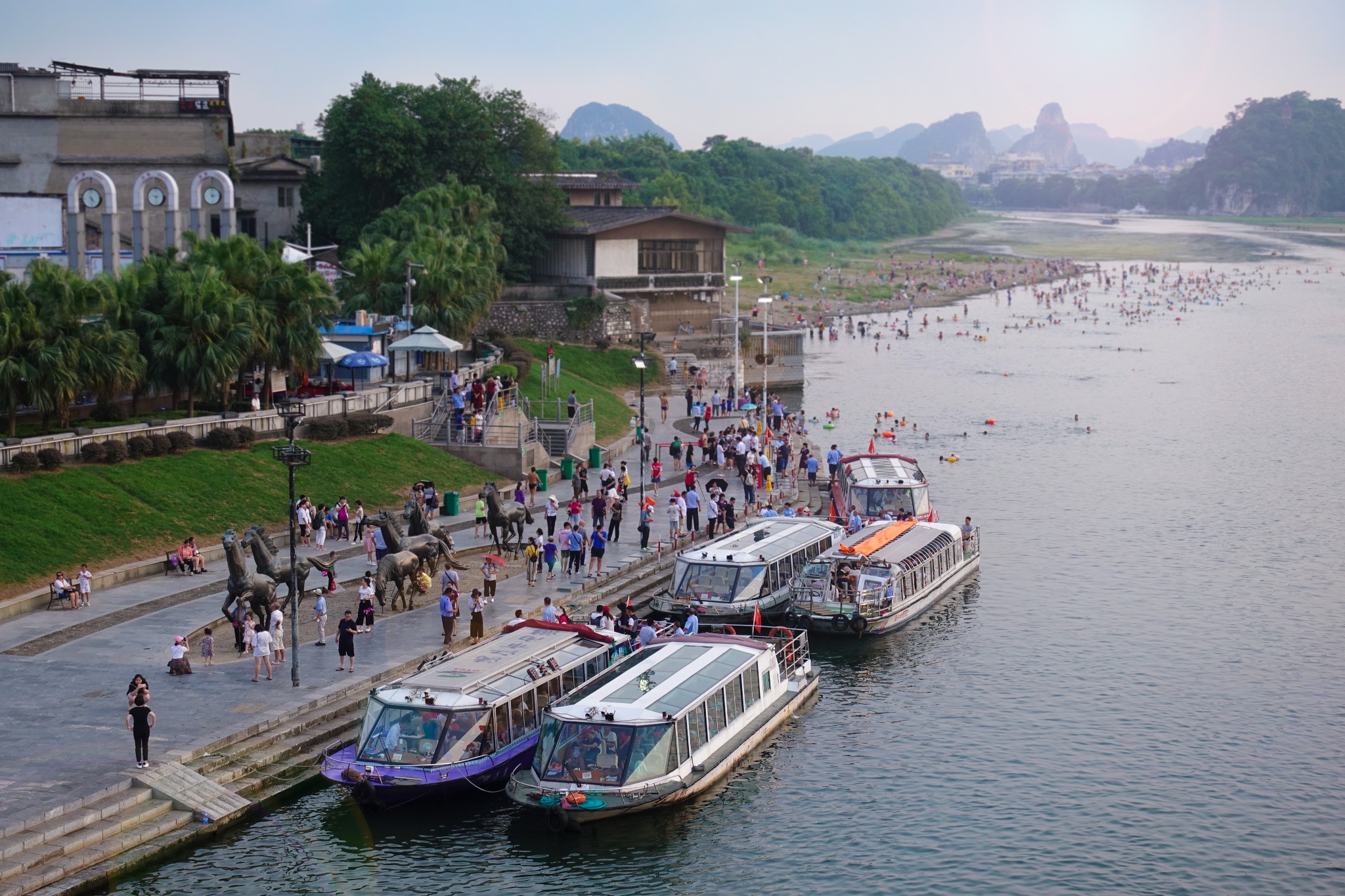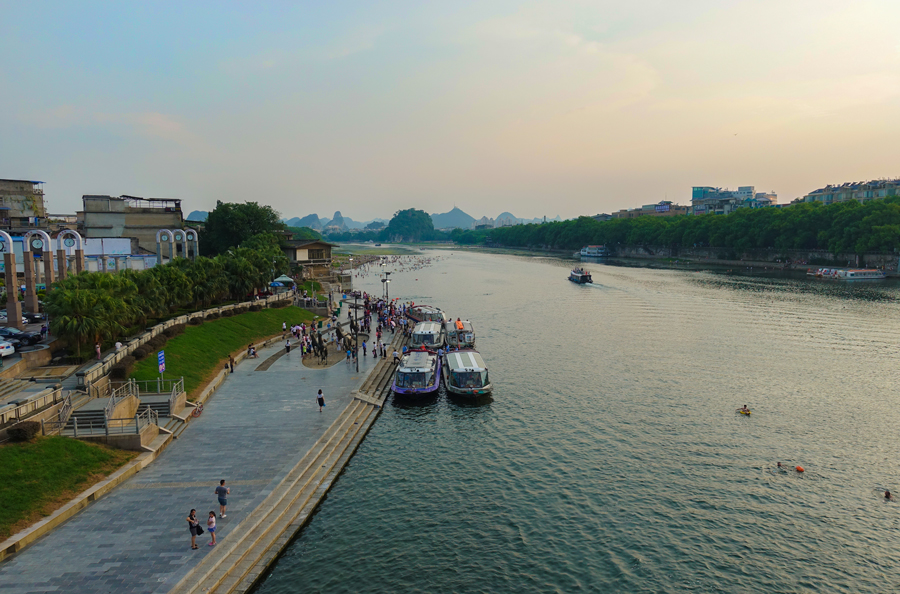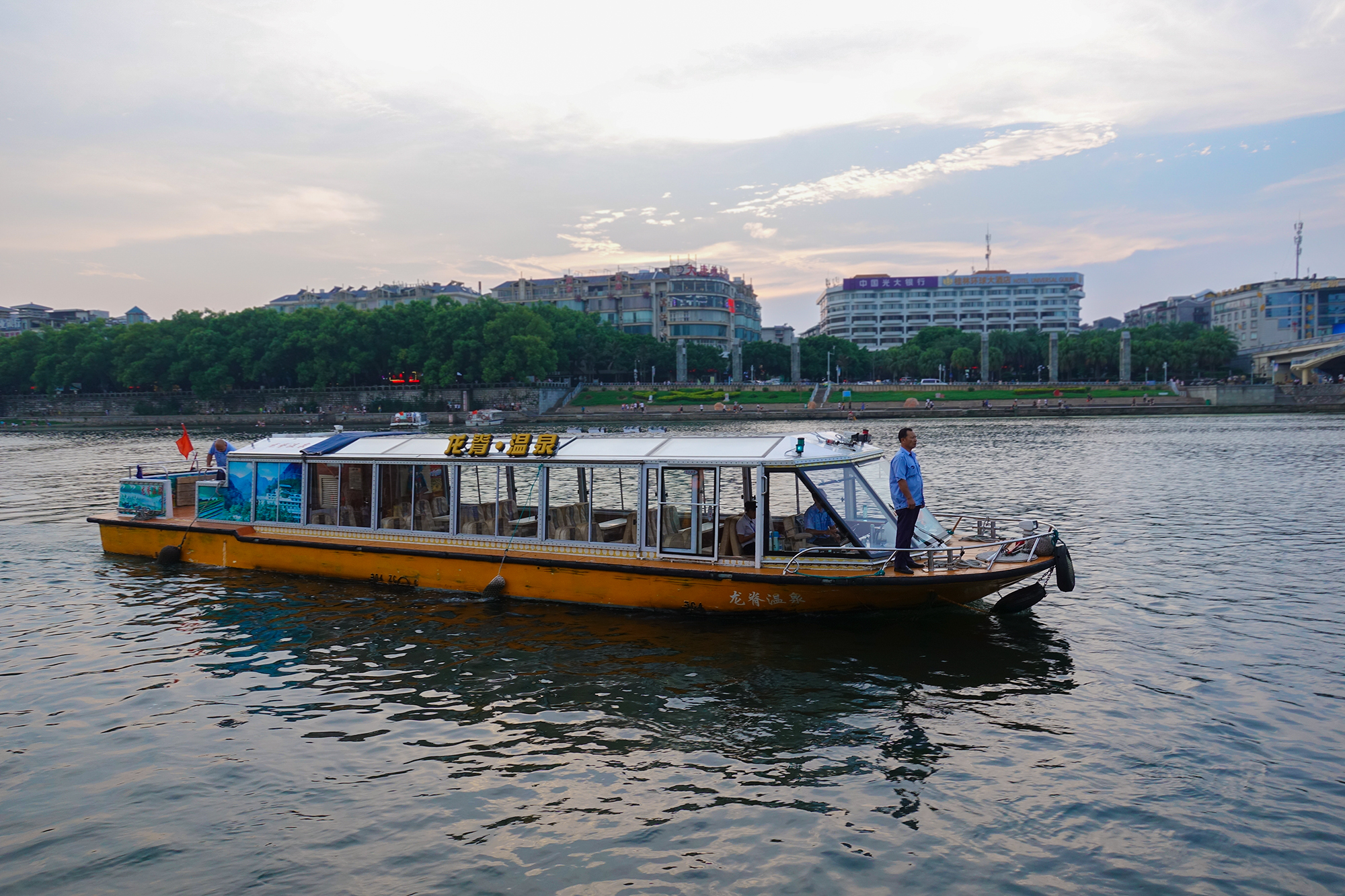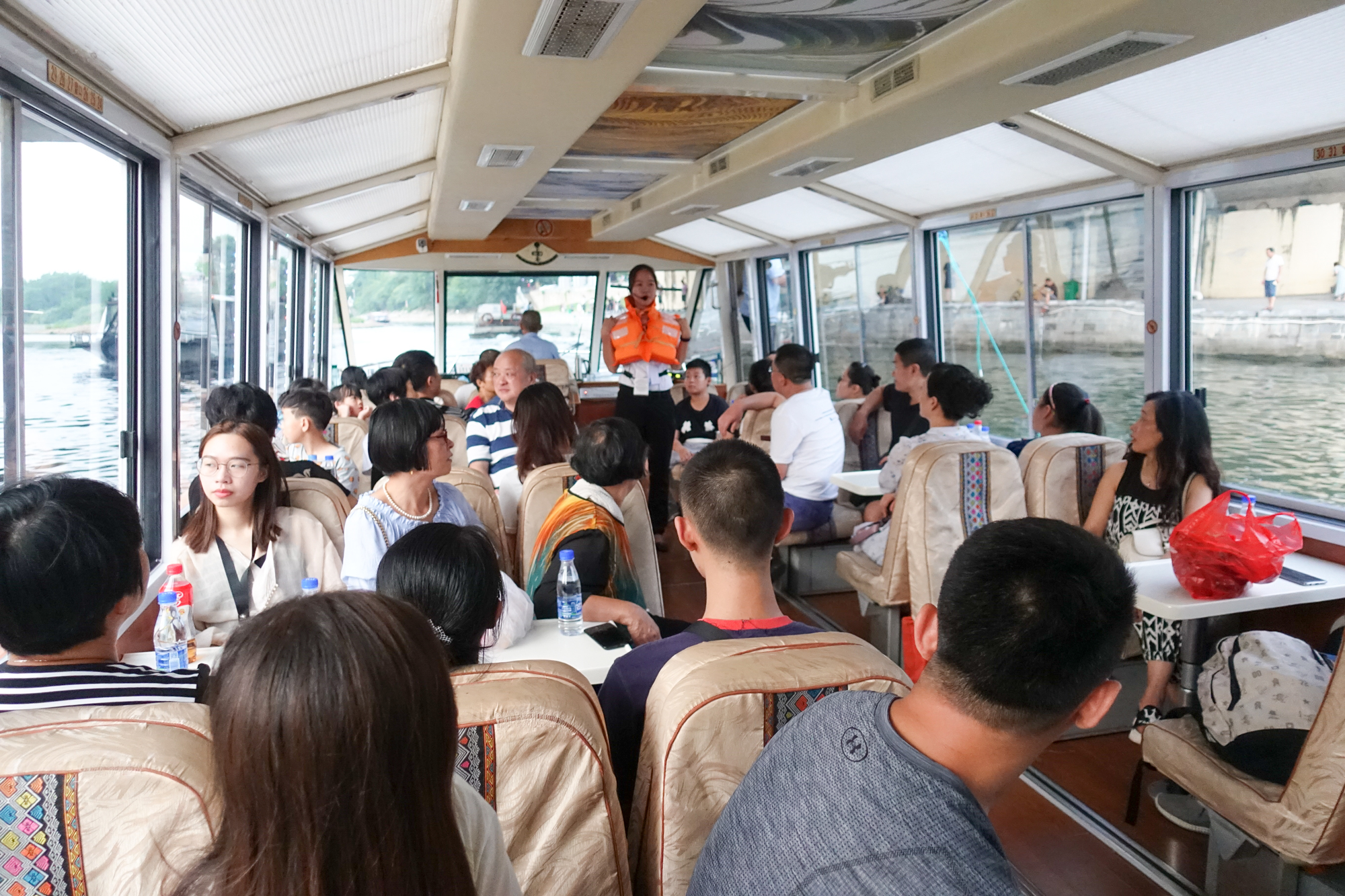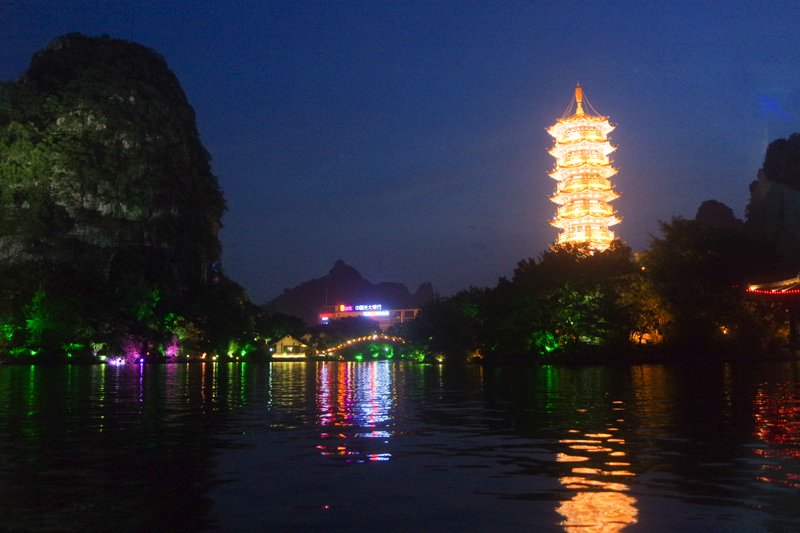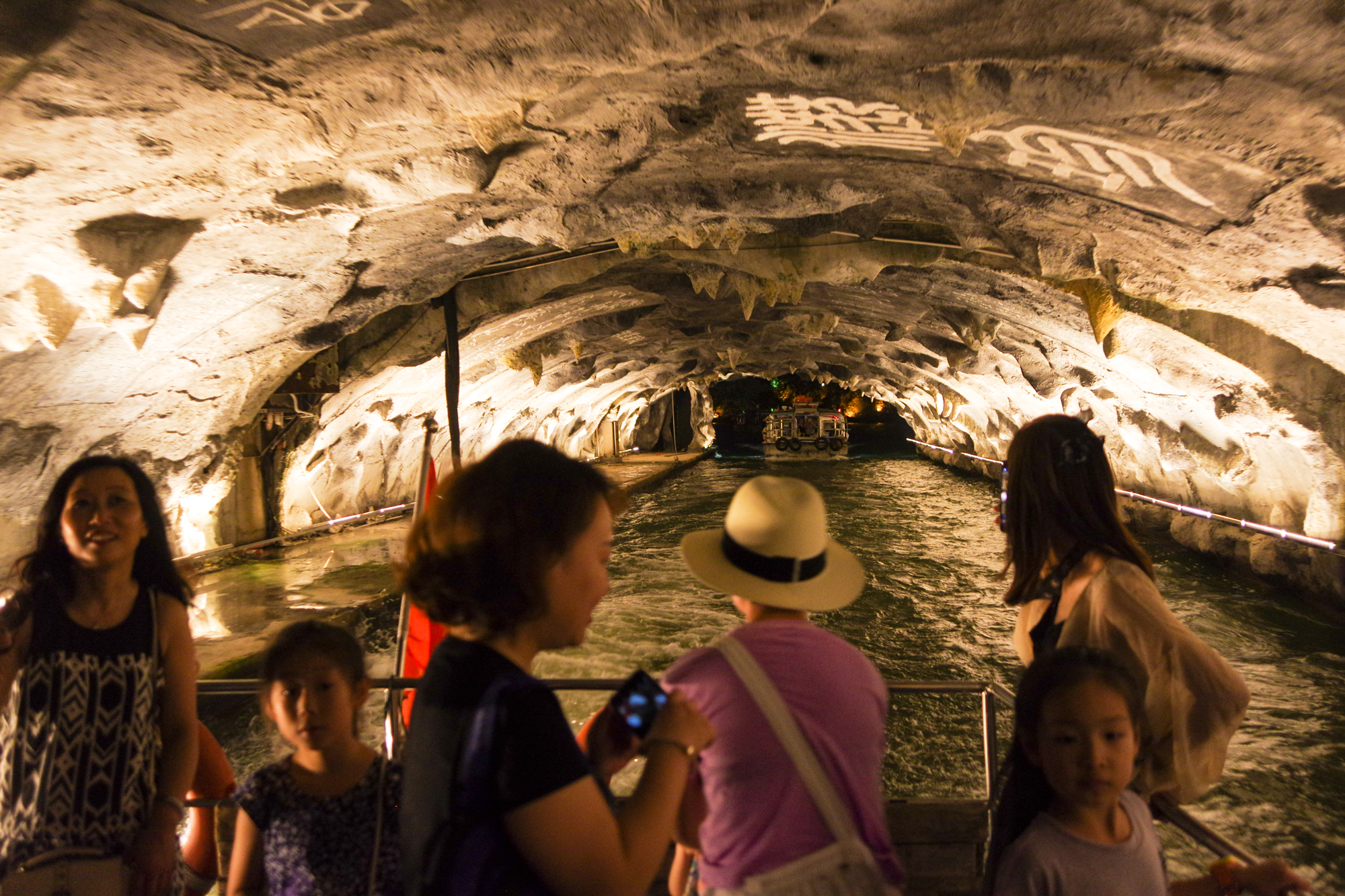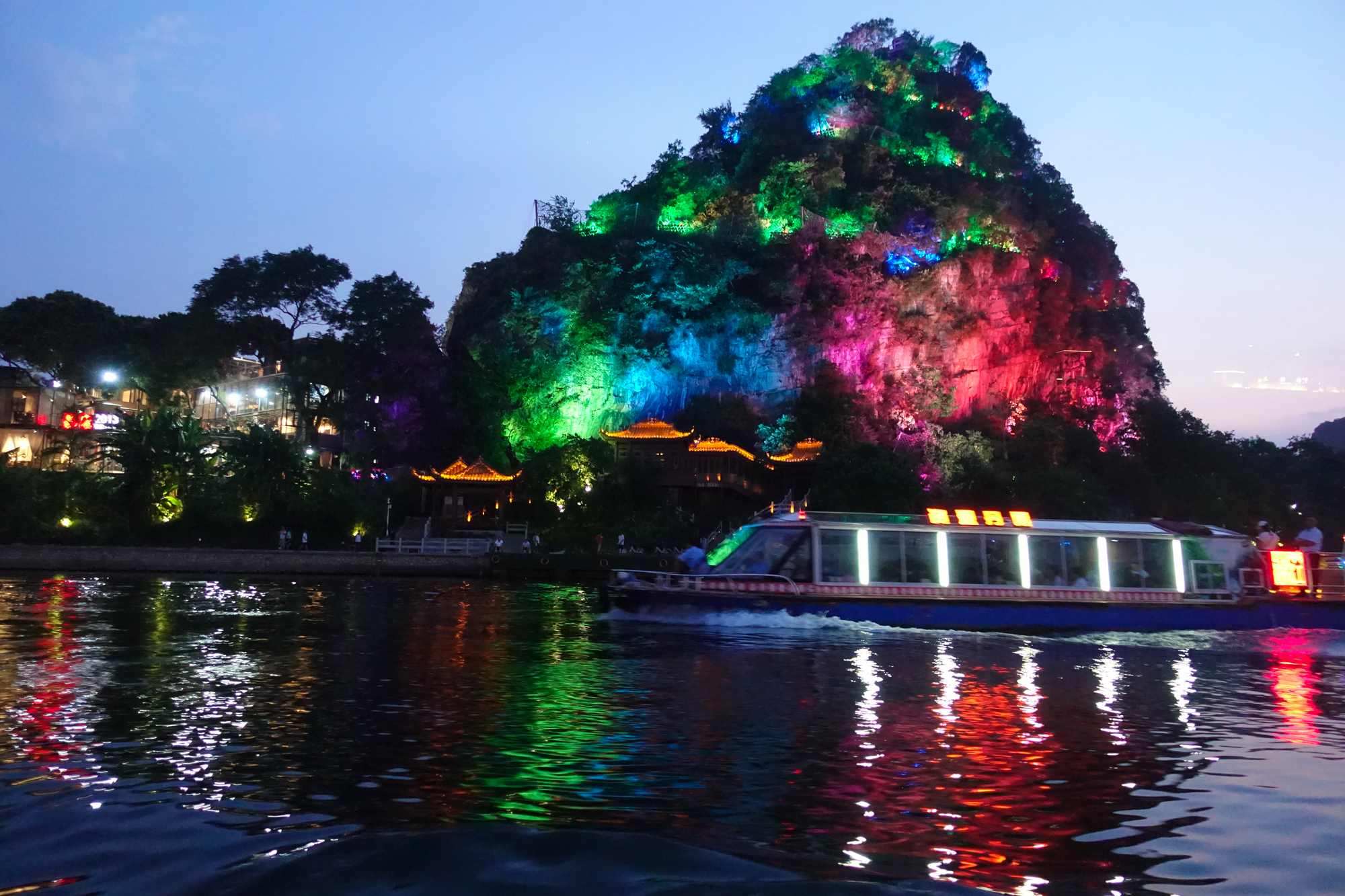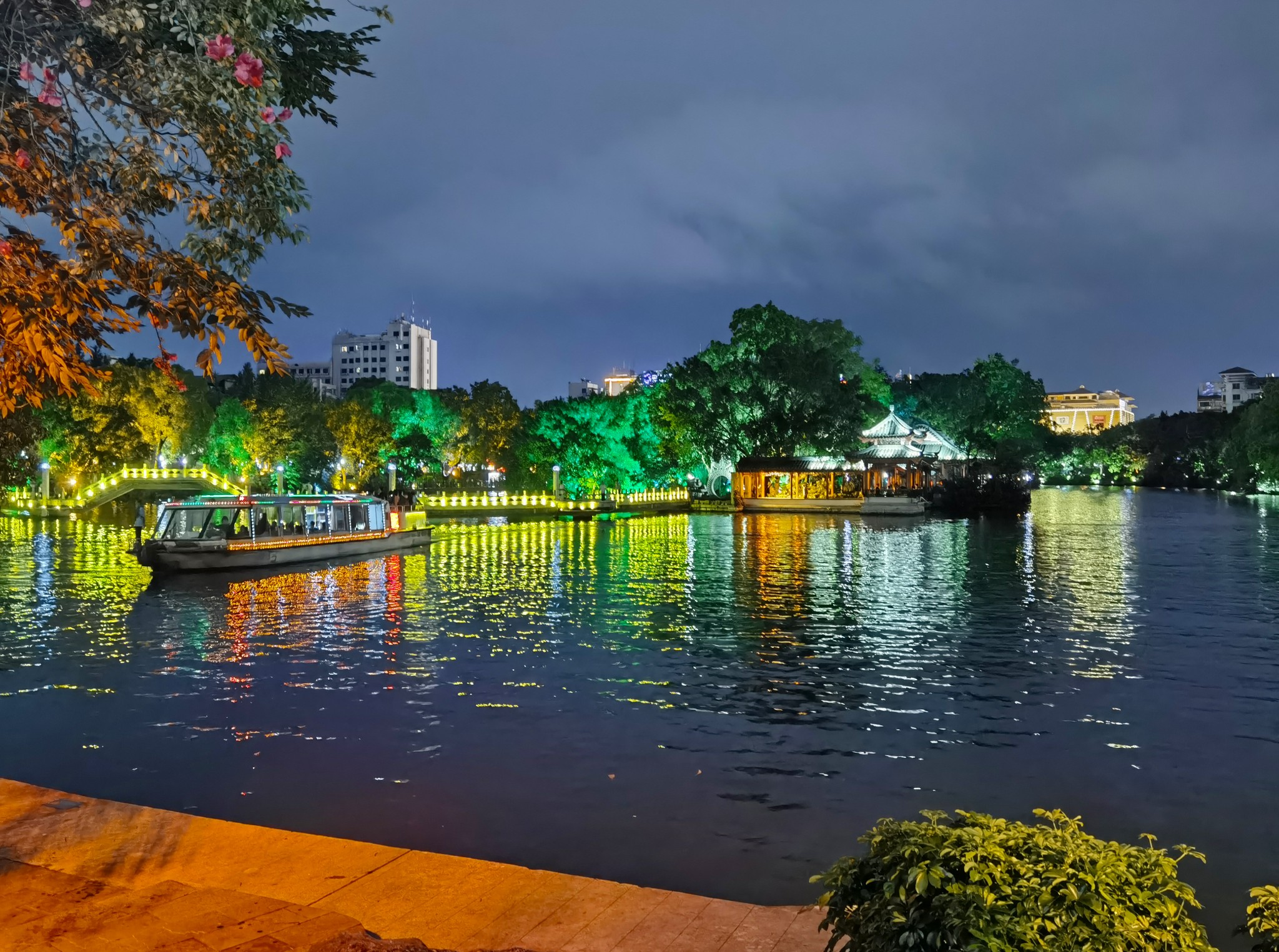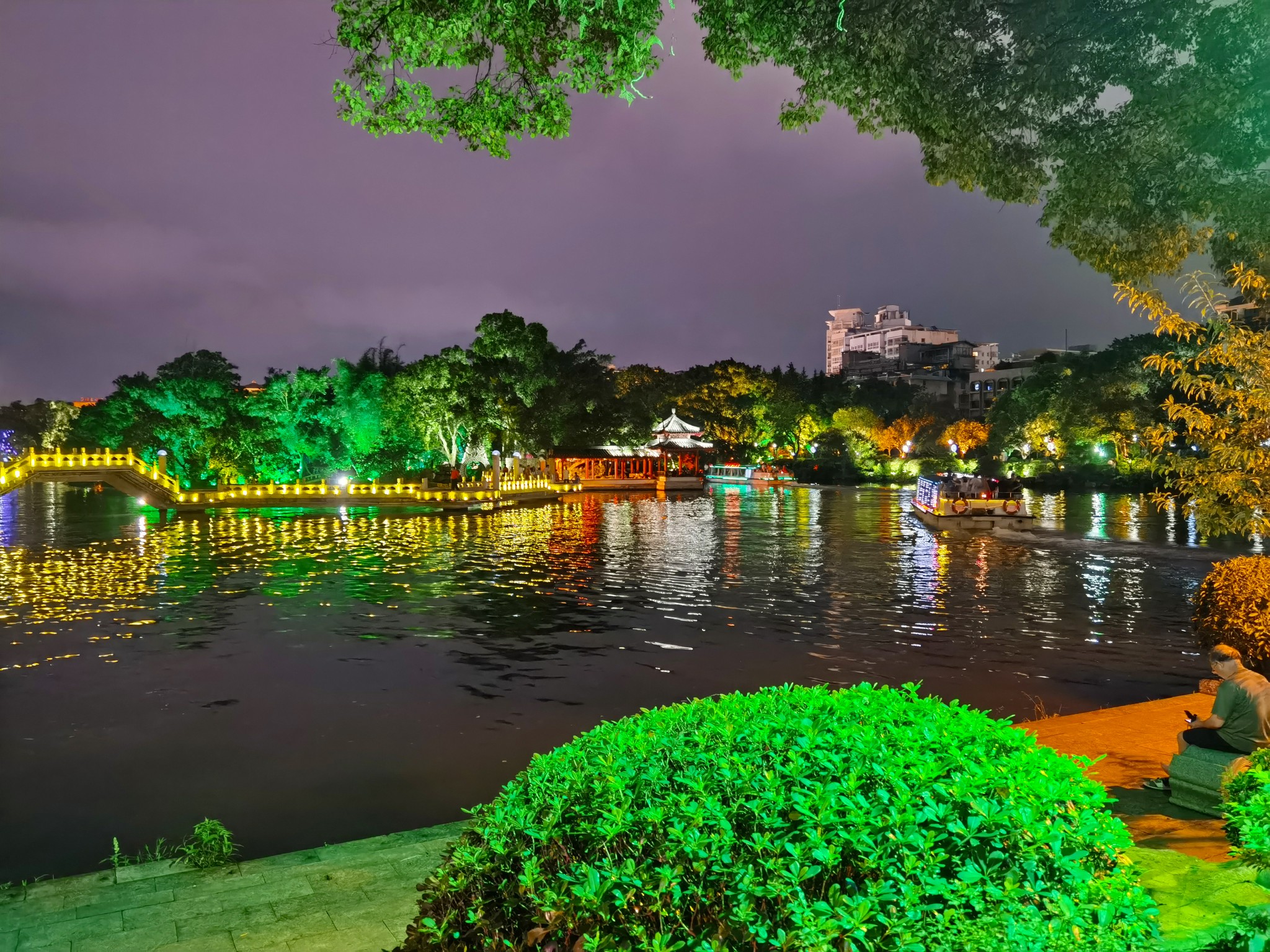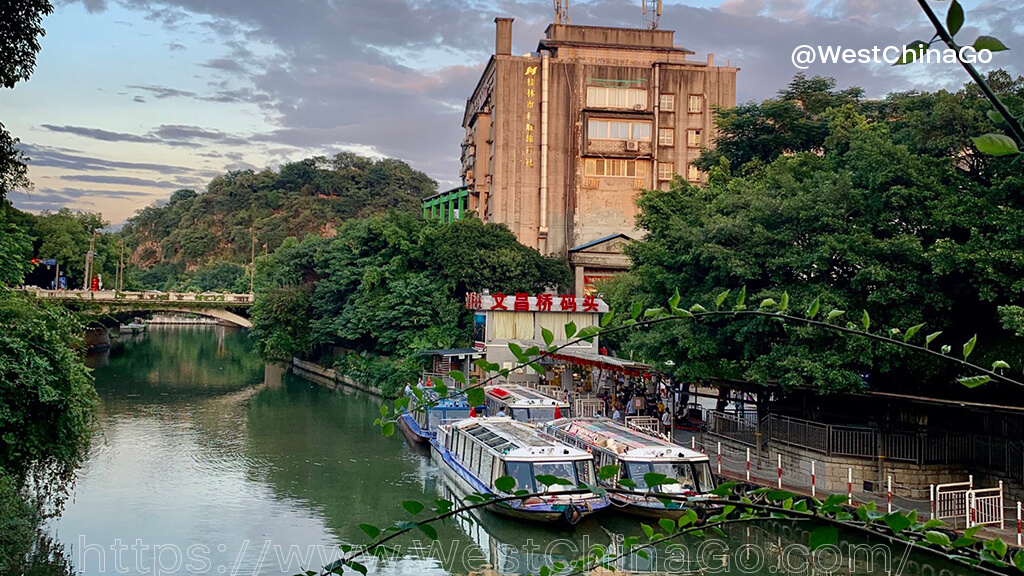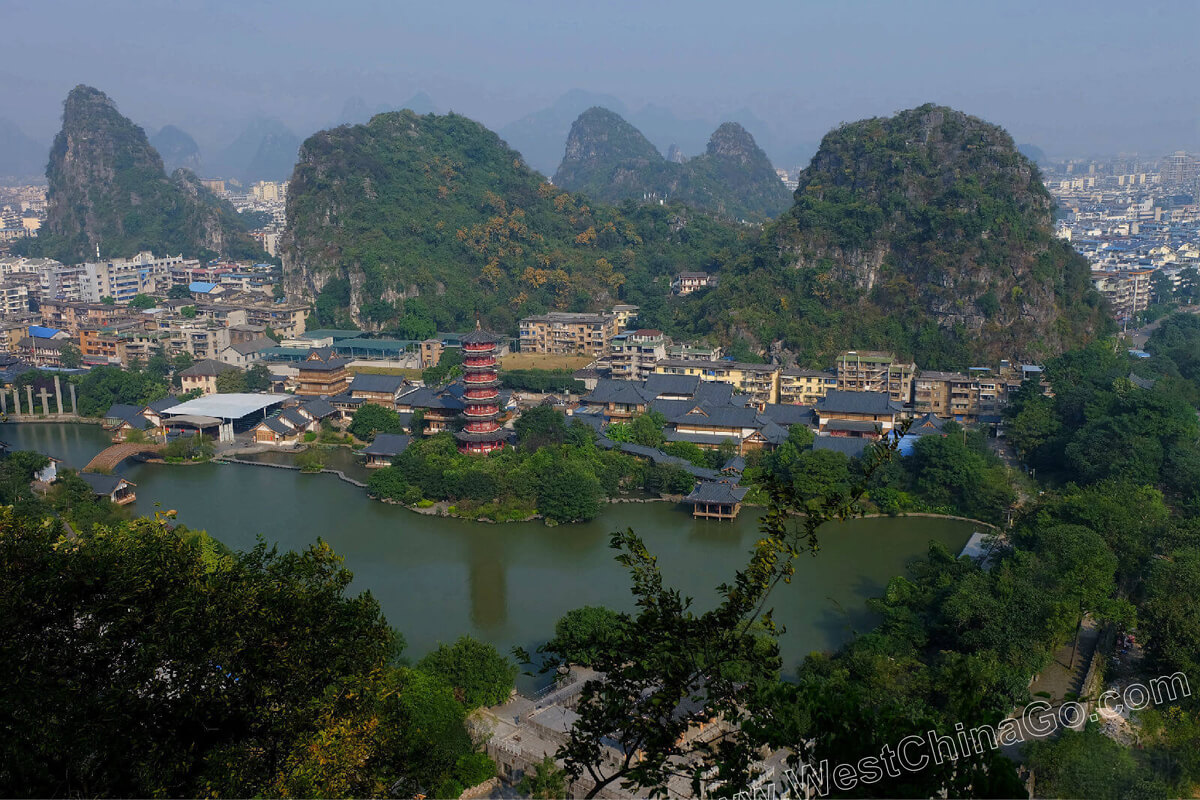 Book Guilin Two rivers and four lakes Tickets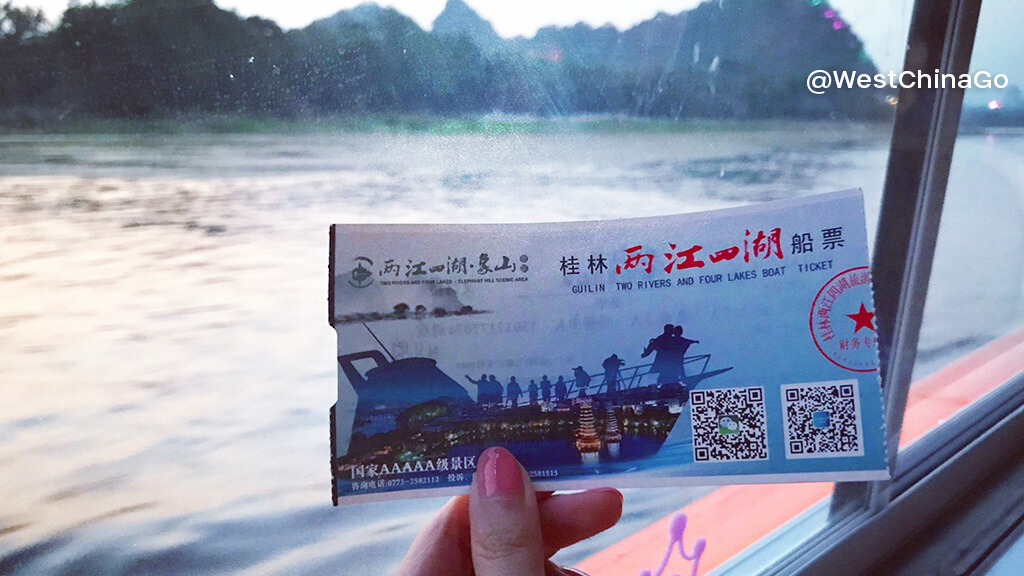 Guilin Two rivers and four lakes Night Cruise
Take a boat tour around Guilin Water City, experience the unique charm of water elevators – Mulong Lake ship lifts and ship locks, and feel the visual impact of Guilin at night.
cruise time: 80-90 mins
wharf: yuren or wenchangqiao wharf
Get on board with a QR code
Two rivers and four lakes Travel Guide
The ticket price at night is much higher than that during the day, but it is indeed more beautiful at night
There are Chinese docents on the boat to tell the origin of the names of various rivers and lakes, and the architectural history of some bridges, towers, etc., as well as the construction history of the two rivers and four lakes scenic spots.
It mentioned two ship lock structures to solve the terrain drop, and also felt that the hull completed the shuttle between the rivers and lakes with one lift and one drop. There is also a photographer on board, take pictures for free, and take pictures for a fee
Go to the ticket counter next to the boarding gate of the pier 20 minutes in advance and report your phone number and name to collect the ticket. Note: The cruise departs on time, please be sure to arrive at the pier in advance