Liusanjie impression show
Chinese name:印象.刘三姐 Impression·Liu Sanjie
address:广西壮族自治区桂林市阳朔县田园路1号漓江山水剧场
Telephone:0773-8818006;0773-8816300;0773-8811982
Starring: Liu Sanjie, Fisherman
Performance time: start at 20:00
Show length: 60 minutes
Audience seats: 2,200, including 2,000 ordinary seats, 180 VIP seats, and 20 presidential seats;
The seats are divided into 5 areas: Presidential Seat A1, Presidential Seat A2, VIP Seat B1, VIP Seat B2, and Ordinary Seat C
Cast: more than 600 specially trained actors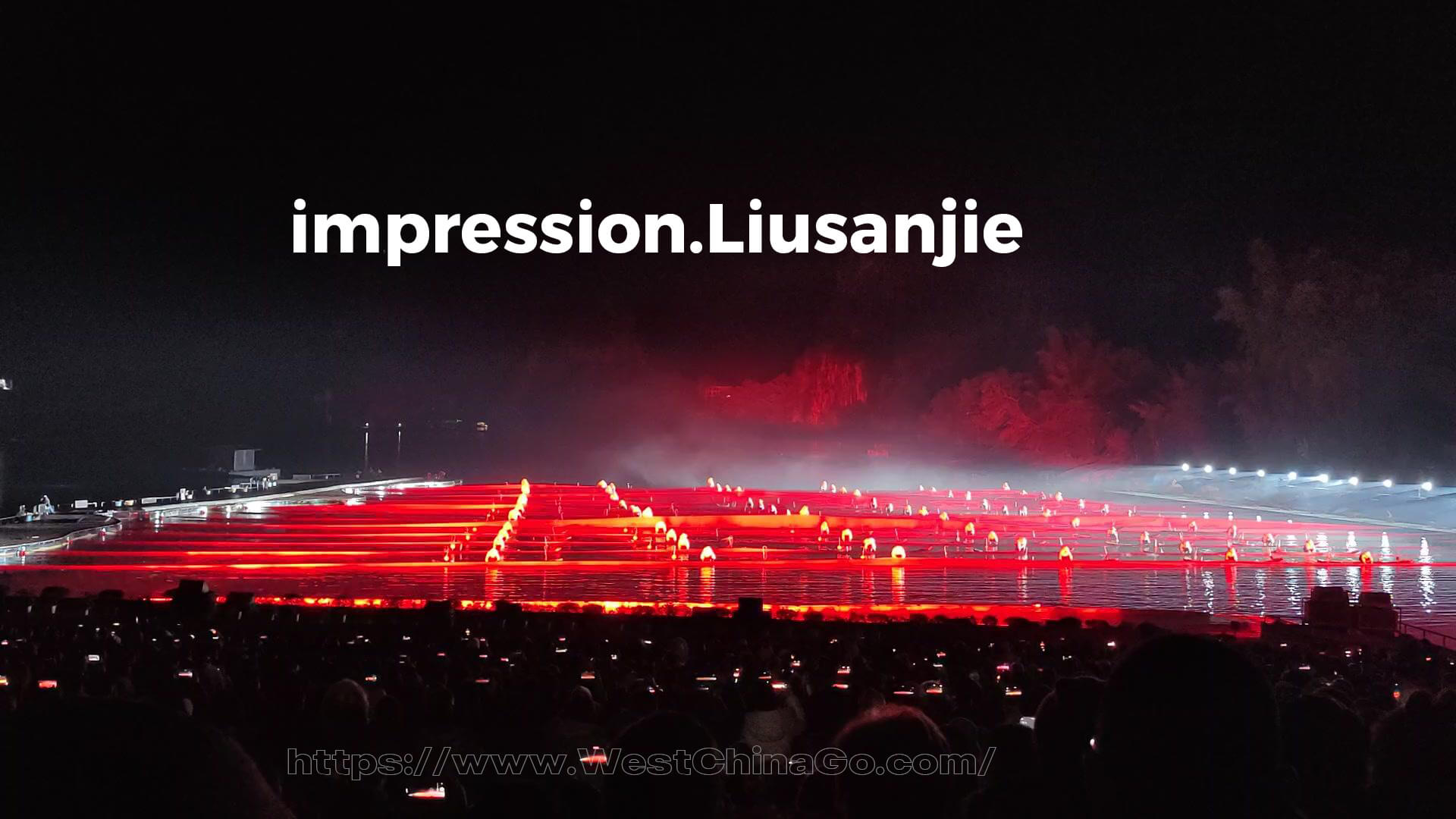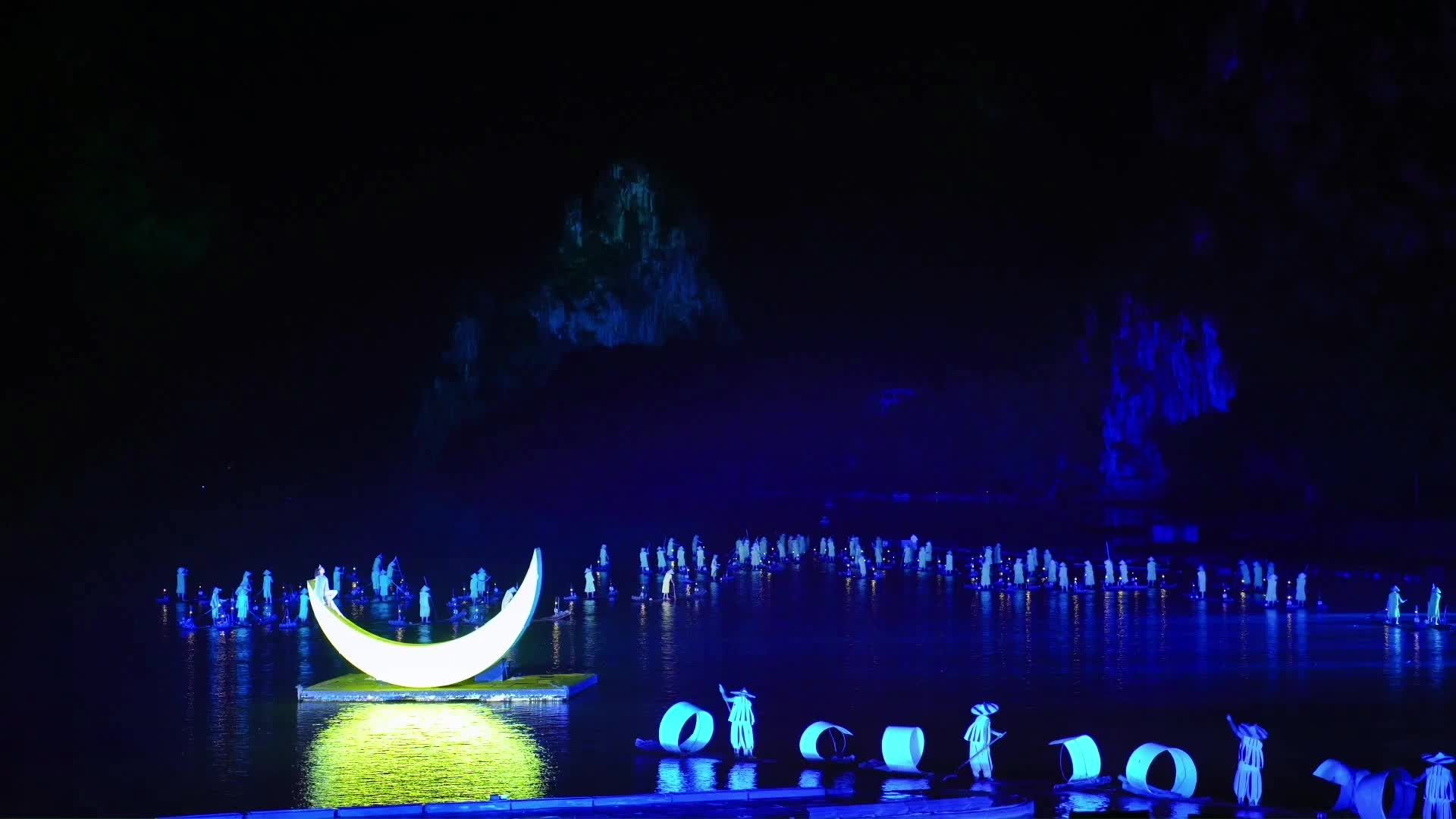 Liusanjie impression show
Guilin Liusanjie Impression Show, is a large-scale outdoor performance that takes place in Yangshuo, Guilin, China.
The show is named after Liu Sanjie, a legendary figure from Guangxi Zhuang Autonomous Region who was known for her beautiful singing voice.
Highlights of the show
1.The show is performed on the Li River against the backdrop of the karst mountains, which create a stunning natural amphitheater.
2. The performance is a combination of song, dance, and light effects, and features more than 600 performers, many of whom are local farmers and fishermen.
3.The show was created by renowned Chinese director Zhang Yimou, who is known for his work on the opening and closing ceremonies of the 2008 Beijing Olympics.
4.The show premiered in 2004 and has since become one of the most popular attractions in Guilin. It tells the story of Liu Sanjie and her love for a young man named A Niu.
The Guilin Liusanjie Impression Show is a must-see for anyone visiting Guilin or Yangshuo, and is a great way to experience the beauty of the region and the culture of the local people.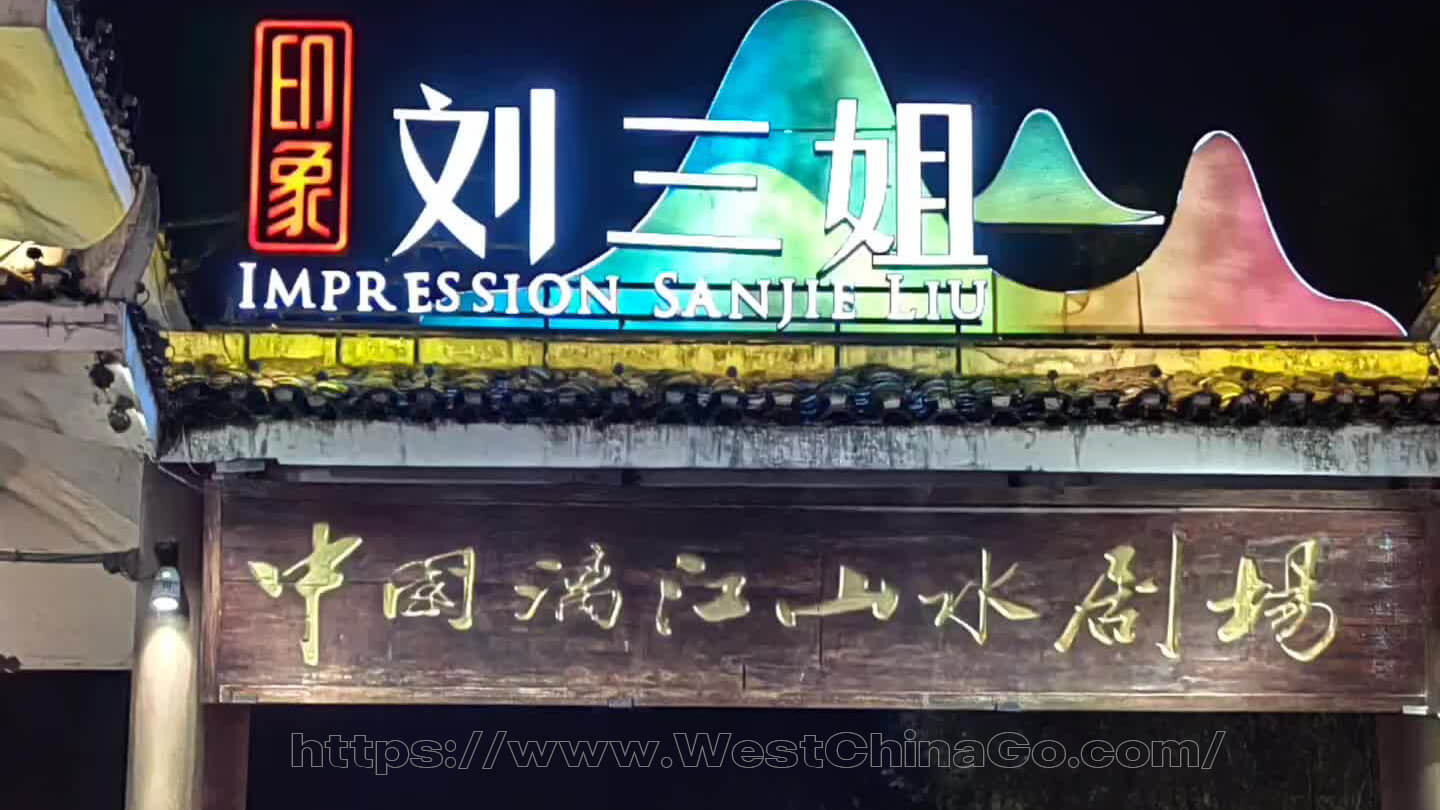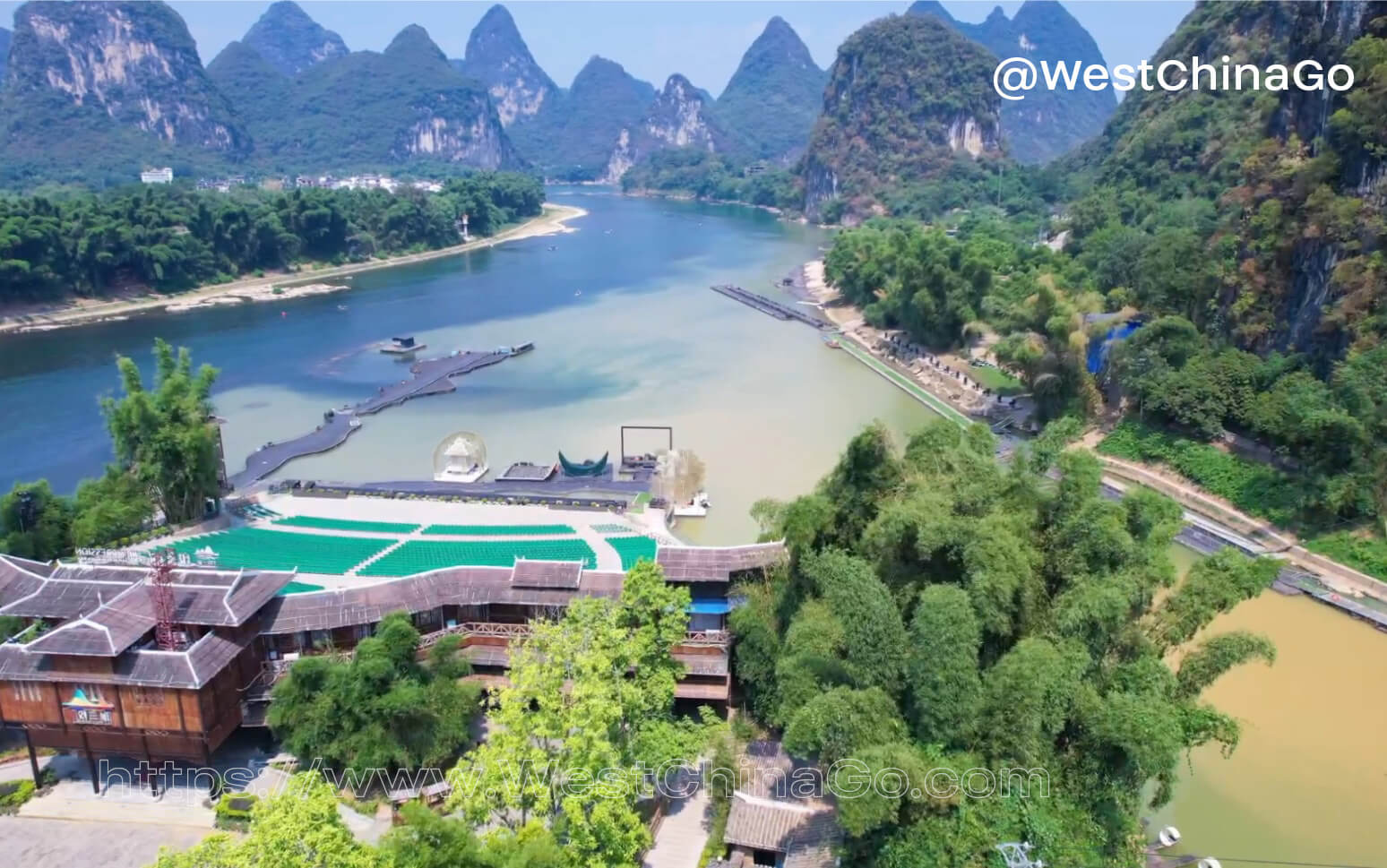 Liusanjie impression show Video
Liusanjie impression show Tourist Map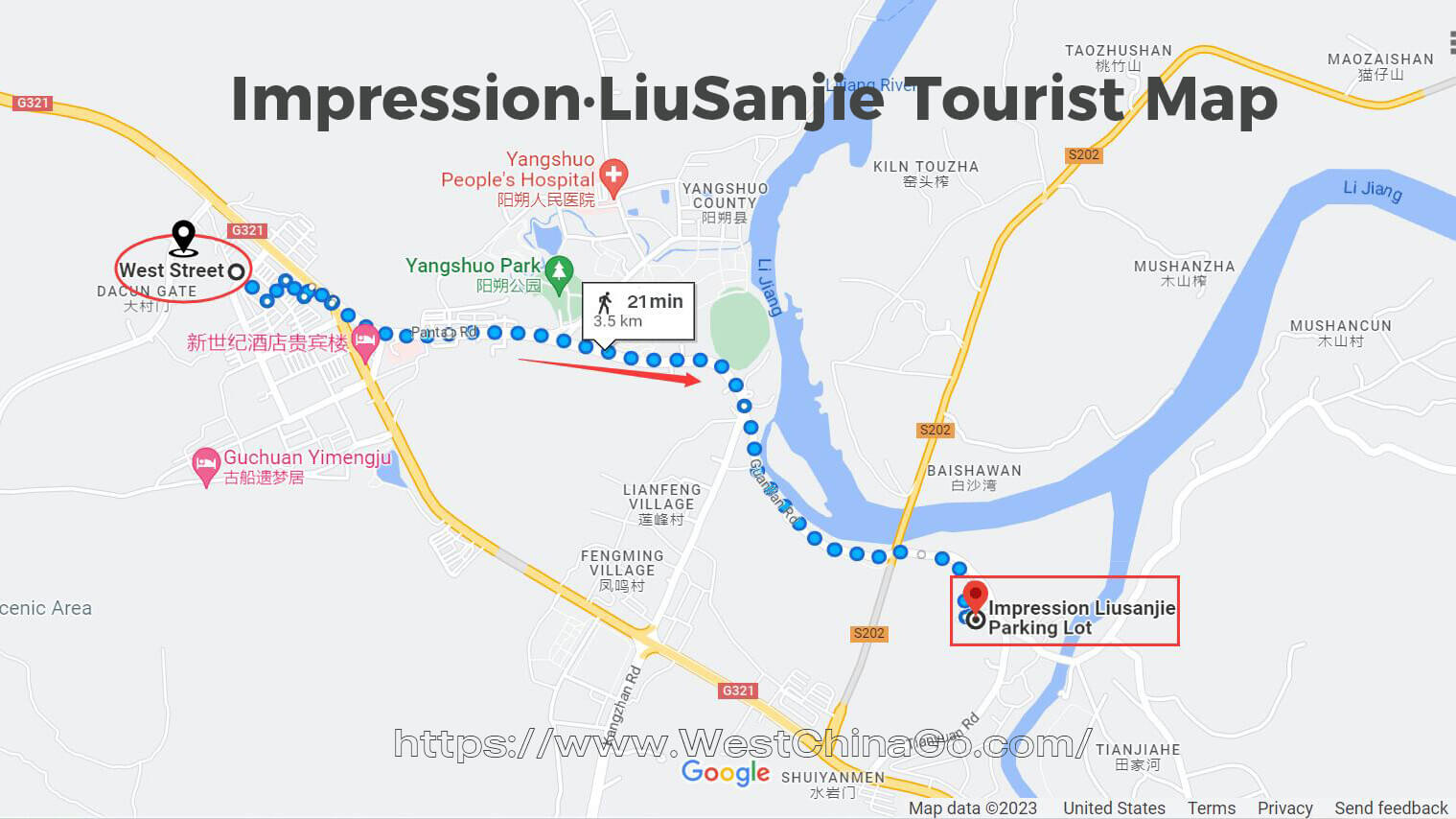 How To Arrive the Liusanjie impression show theater
from West Street
1) Walk for about 20 minutes from the entrance of West Street to the entrance of the theater;
2) Take a taxi from Xijiekou to the entrance of the theater for about 8 yuan;
3) Carpool at Xijiekou, 5-10 yuan/person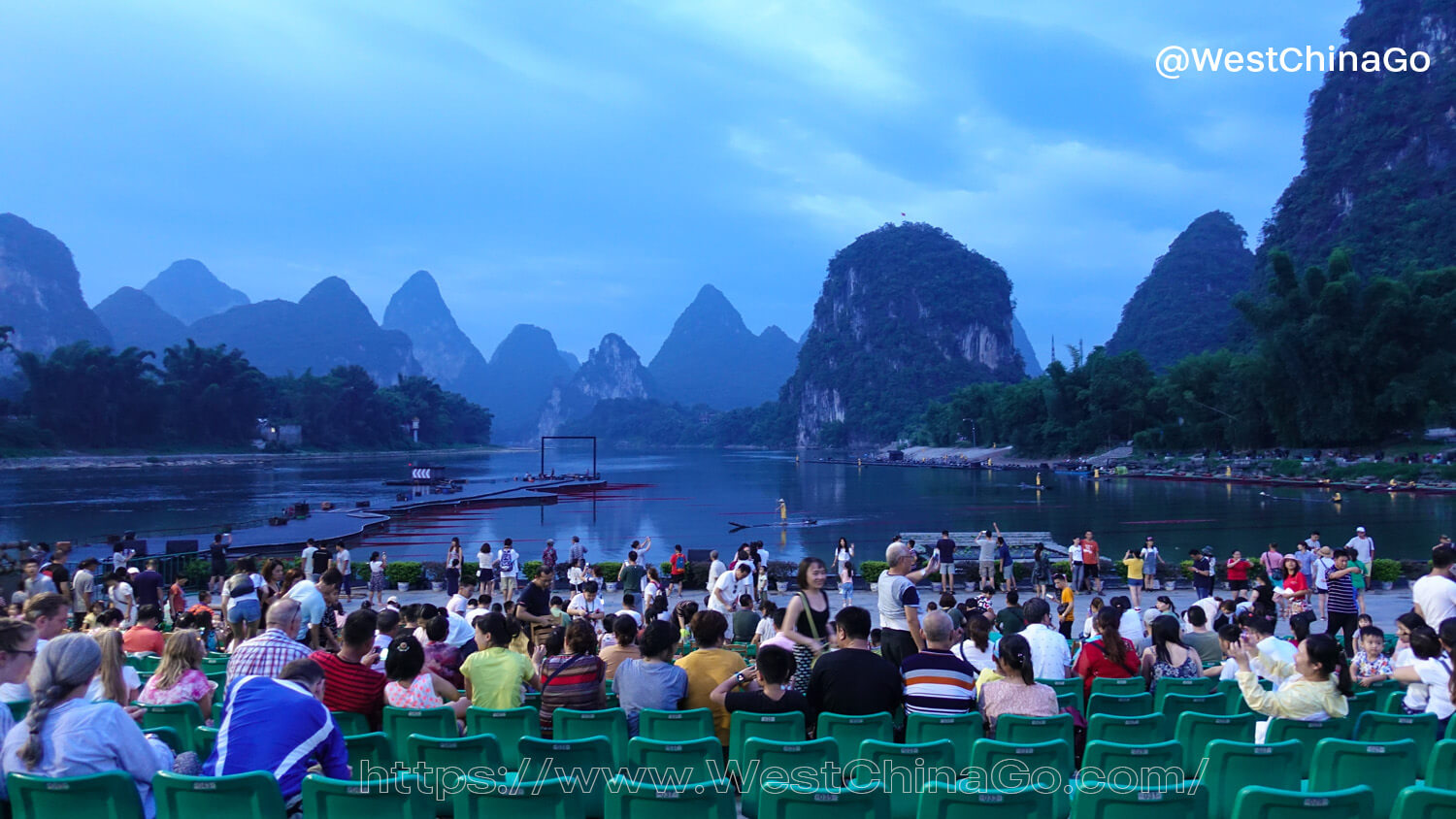 Liusanjie impression show Booking