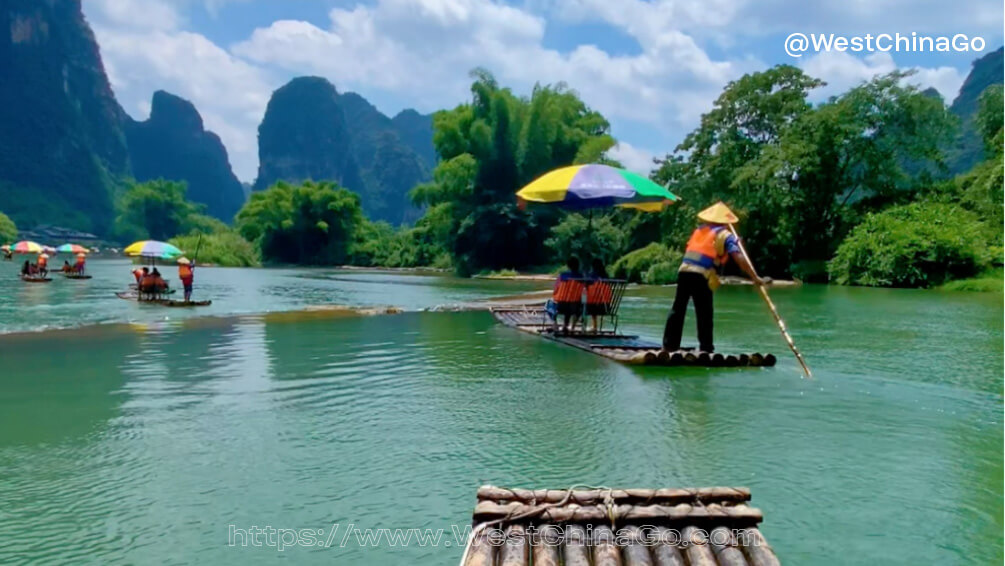 Yangshuo YuLong River
Chinese name: 遇龙河
Foreign name: Yulong River or Dragon Meeting River
Location: Yulong Village, Baisha Town, Yangshuo County, Guilin City
Location: 桂林市阳朔县白沙镇遇龙村
Opening hours: Jinlong Bridge, Jima Wharf 8:00-17:00; Fuli Bridge, Yulong Bridge, Shuierdi, Longtan Wharf, Amusement Park: 8:00-17:30
Ticket Price: Free
Rafting: (Chaoyang – Gongnong Bridge): RMB 240.00 for the whole journey, RMB 150.00 for the half journey
Famous attractions: Fuli Bridge, Yulong Bridge
Length: 43.5 kilometers long
Width:38-61 meters wide
Deepth:0.5-2 meters deep
Recommended play time: 2-3 hours
Best time to visit: April-October
Official website : http://www.ylhdjq.com/index.html
Official website phone: 0773-6978961, 0773-2580051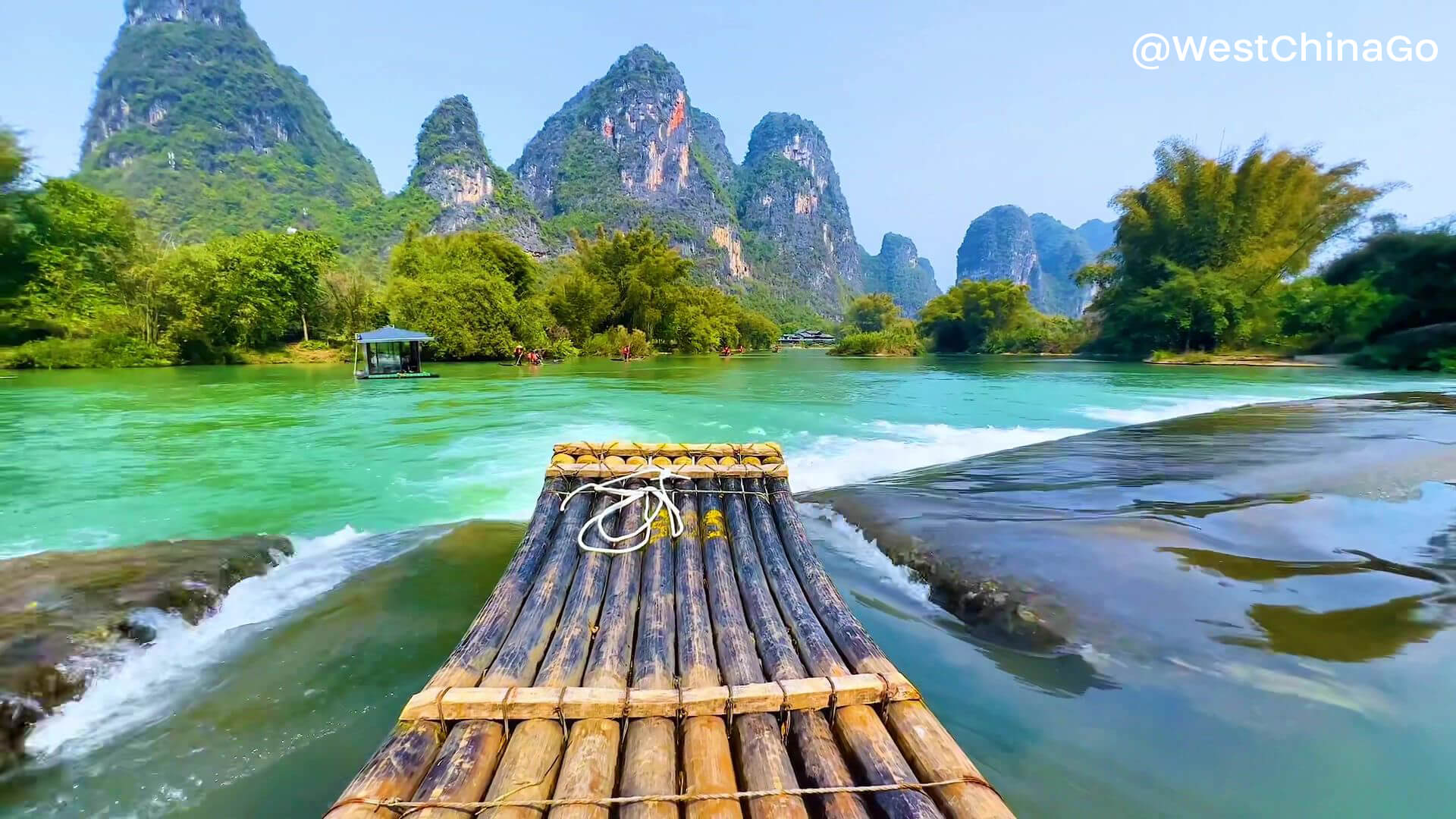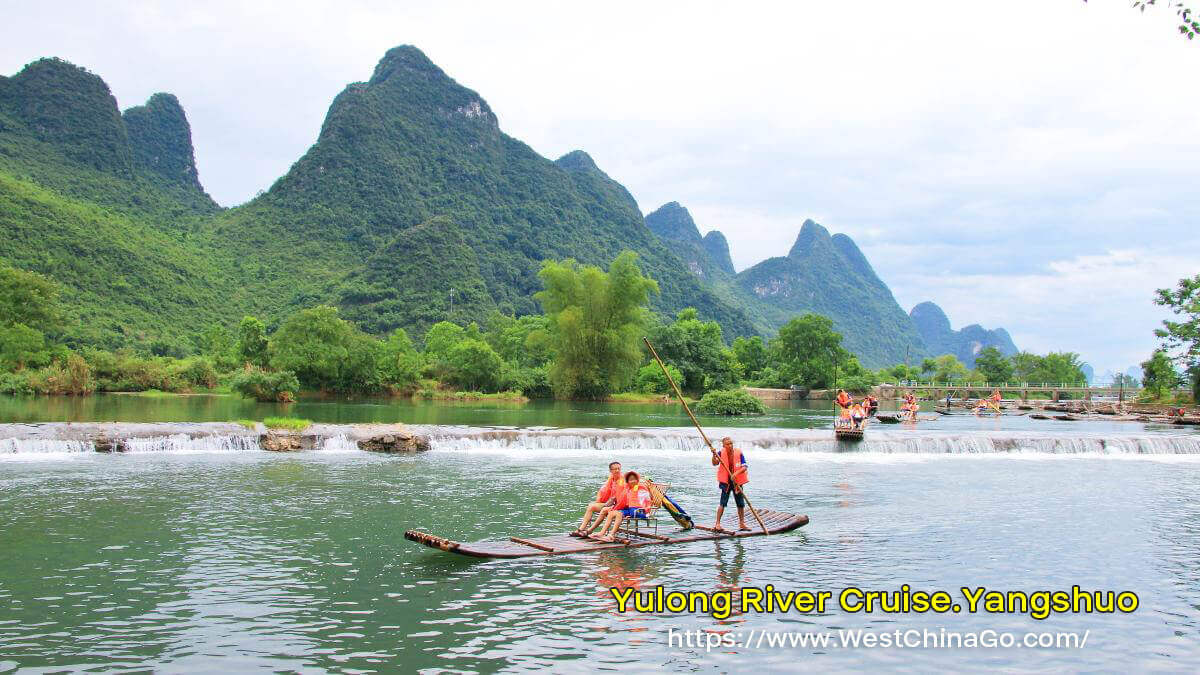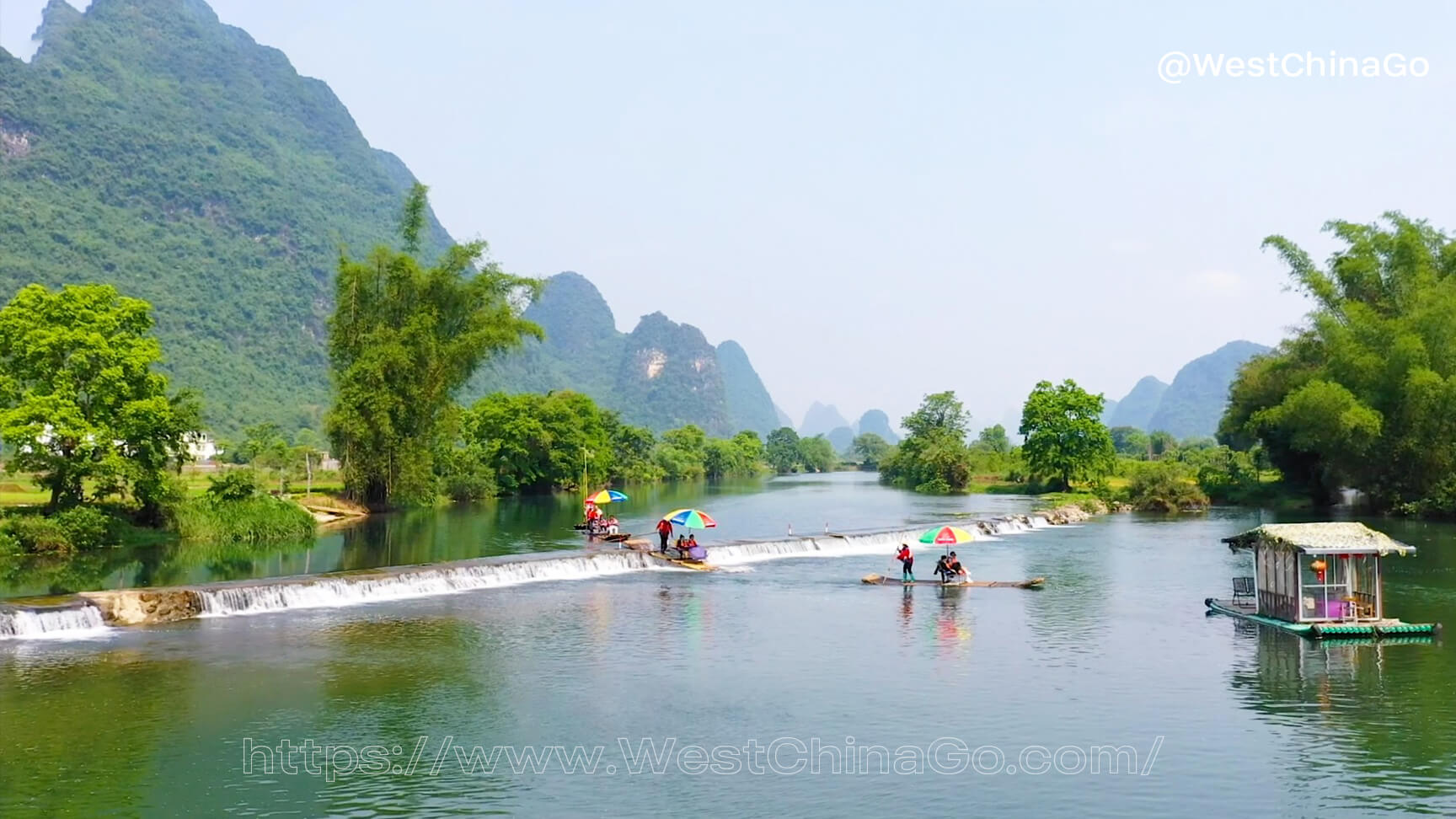 Yulong River Bamboo Rafting
The Yulong River, also known as the "Little Li River," is a tributary of the Li River and is known for its clear waters and breathtaking scenery.

During the Yulong River bamboo rafting experience, visitors ride on a traditional bamboo raft that is propelled along the river by a local boatman using a long bamboo pole.

The rafts are made of bamboo poles tied together and can accommodate 2 passengers at a time. The raft ride takes approximately 1-2 hours, depending on the distance covered.

As the bamboo raft gently floats downstream, visitors can take in the stunning natural beauty of the Yulong River valley, which is dotted with limestone karst mountains, verdant forests, and traditional villages.
Along the way, visitors can see local fishermen fishing with traditional methods and farmers tending their rice paddies.
The experience is peaceful and relaxing, with the only sounds being the gentle lapping of the water and the occasional bird song.
Best Time To Do The Bamboo Rafting
The Yulong River bamboo rafting experience can be enjoyed throughout the year, but the best time to visit is during the warmer months from April to October, when the weather is pleasant and the scenery is at its most vibrant.
Visitors can also choose to combine their bamboo rafting experience with other activities such as hiking, biking, or exploring the local villages.
Restrictions
Height under 1m and senior over 70 years old and pregnant woman are not allow to take the raft.
Must bring ID card or passports to board on the raft.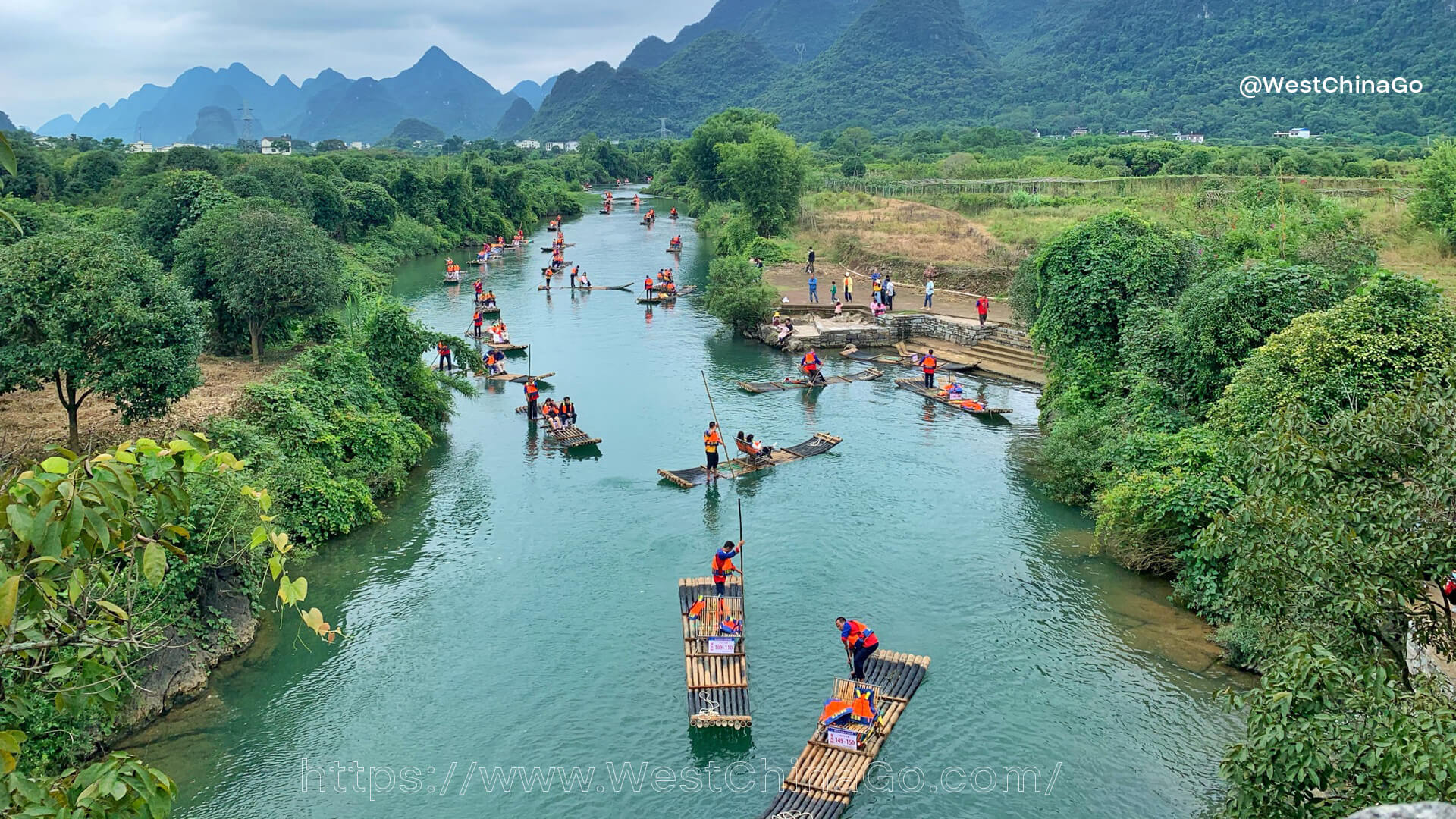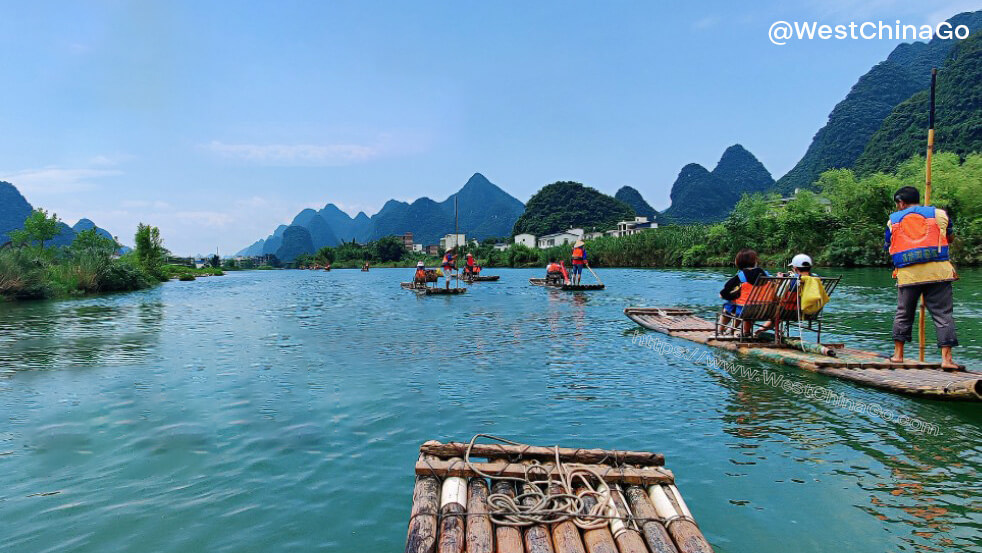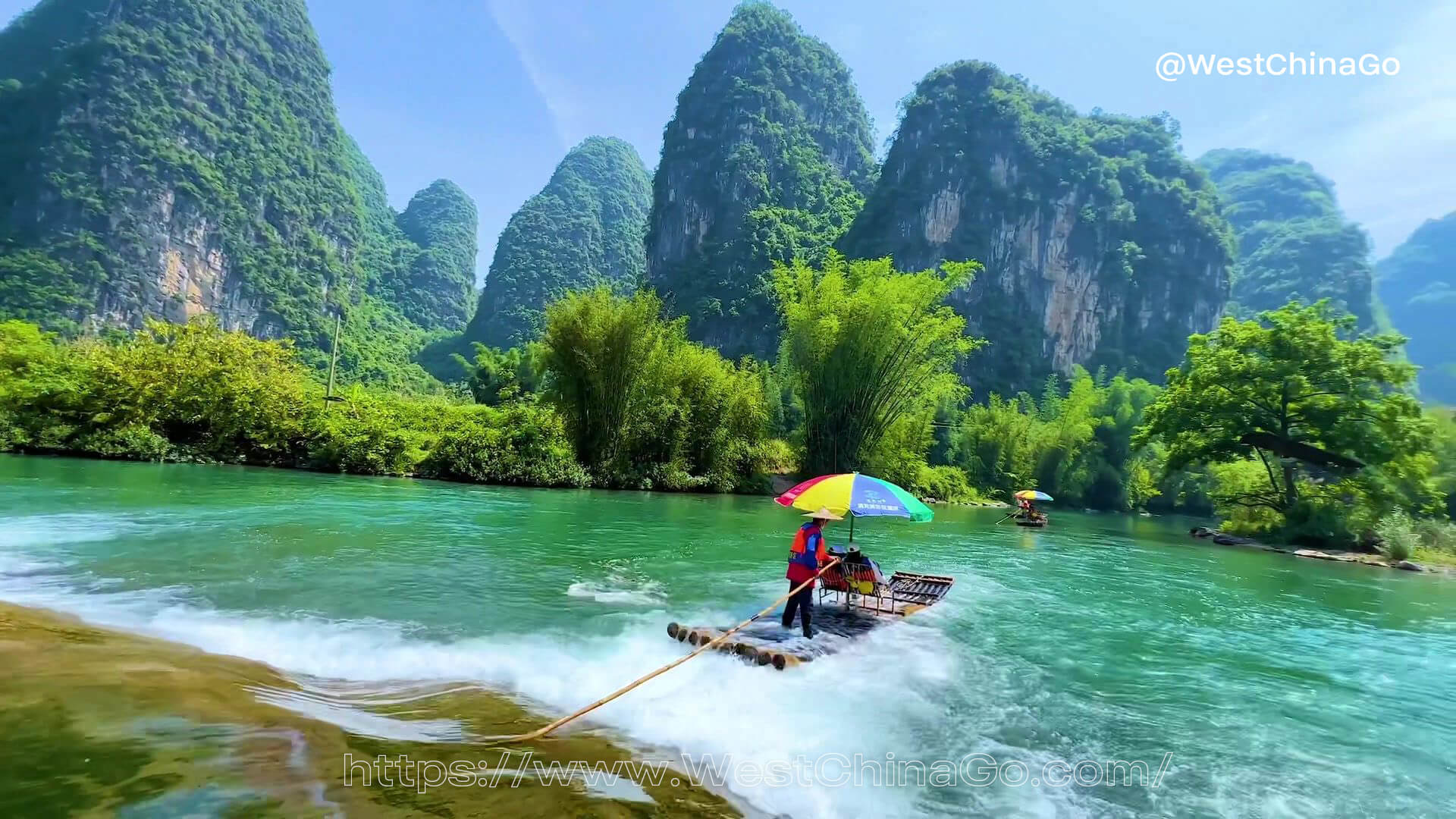 Yangshuo YuLong River Video
Yangshuo YuLong River Photo
Yangshuo YuLong River Tourist Map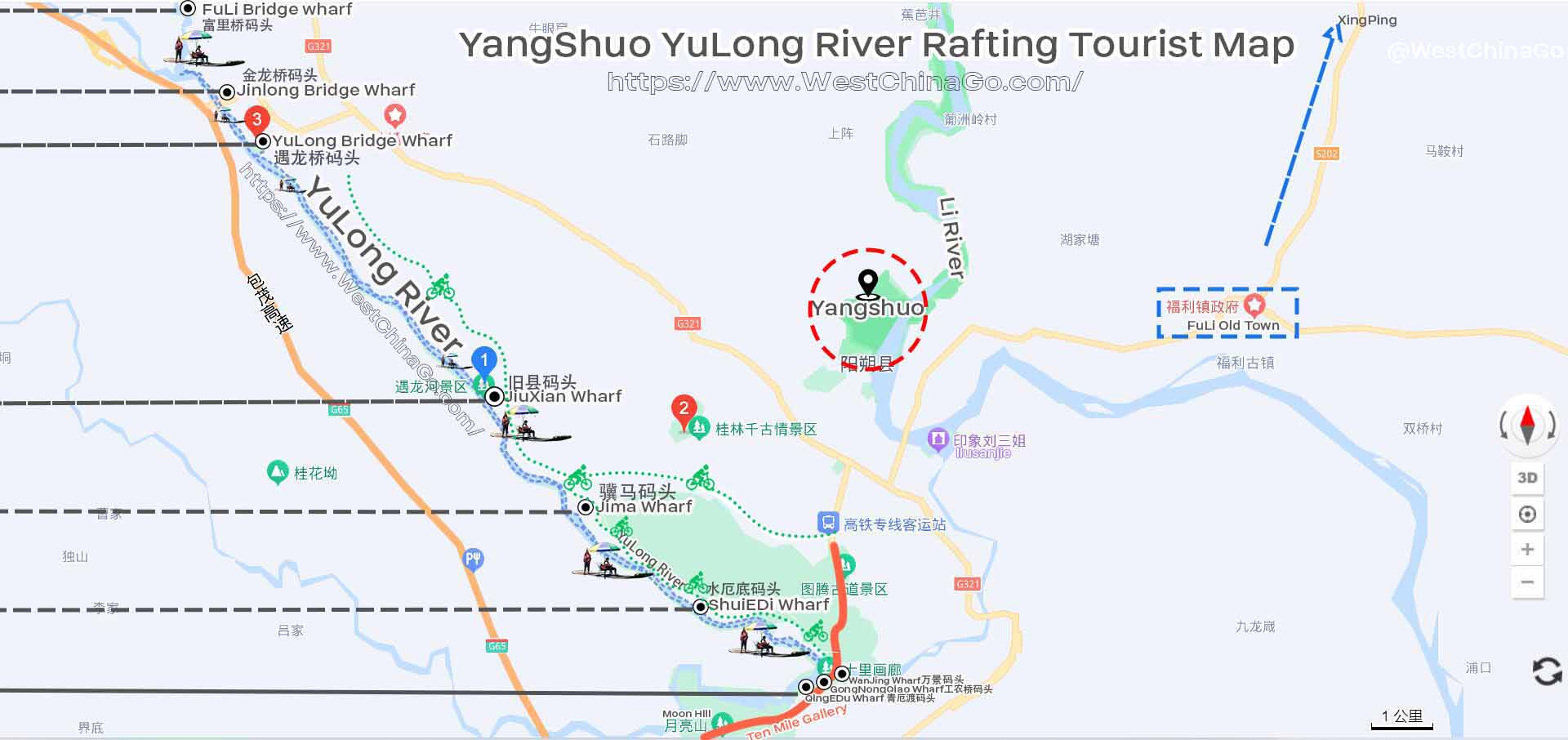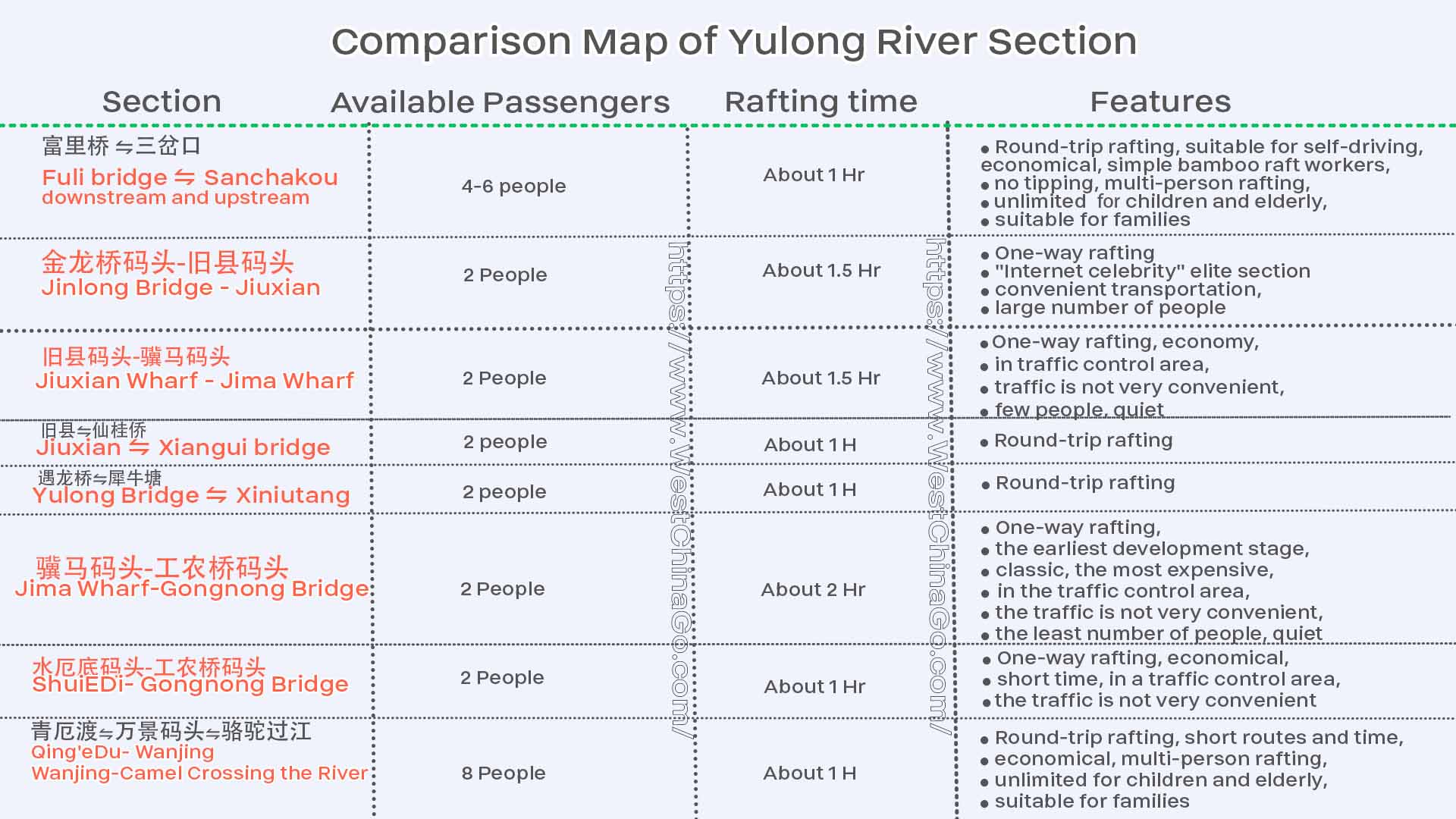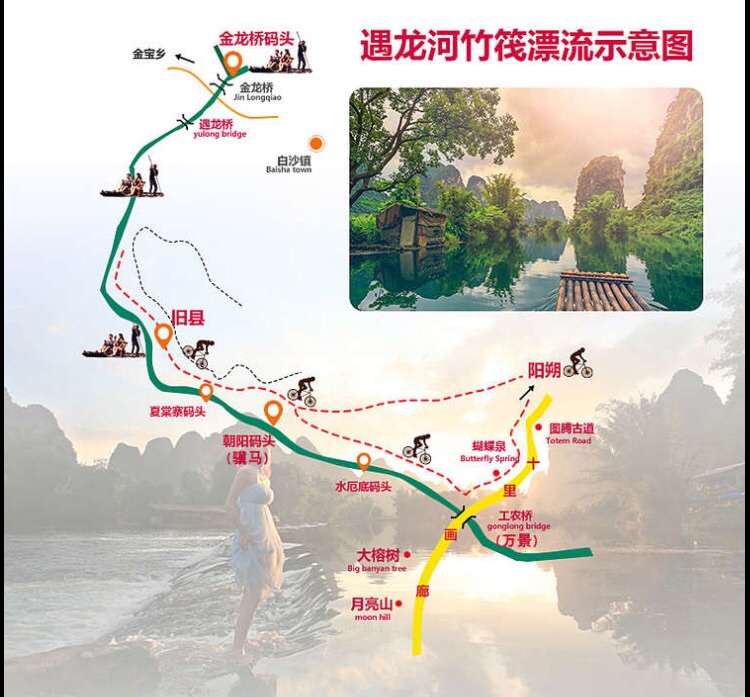 Yangshuo YuLong River Tour Package
1-Day Private Yangshuo Highlight Tour
yulong river raft tour
bike or electromobile ride in the yangshuo countryside
popular restaurant in local farmer home

Yangshuo YuLong River Travel Guide
Fengche Wharf – Gongnong Bridge Wharf (The whole journey is one hour, there are five dams in total, just passing the addiction of drifting)
Gongnong Bridge Wharf – Aishan Bridge Wharf (the whole journey is about two hours, the water is a little shallower, but the scenery along the coast is still the same)
Phoenix Wharf – Aishanqiao Wharf (about an hour and a half)
Yulong Bridge Wharf – Gongnong Bridge Wharf (about two hours)
Fuli Bridge Wharf – Jiuxian Wharf (about two hours)
Yulong Bridge Wharf – Jiuxian Wharf (about an hour and a half)
Jinlong Bridge Wharf – Jiuxian Wharf (about an hour and a half)
Golden Dragon Bridge – upstream to Fuli Bridge – Jiuxian Wharf (about 3 hours for the whole journey, a total of nine dams)
Yulong River rafting route: Jinlong Bridge – Qifeng Mountain – Tianzuo Village – Yulong Bridge – Shilong Villa – Baxianyan –
Two Lions Competition – Lovers Mountain – Guiyi Ancient City (Old County) – Xiangui Bridge – Tourist Parking Lot – Bajie Yangyue – Chaoyang
Pier – Turtle Race – Red Flag Fluttering – Watermill Villa – Frog Leaping River – Wuzhi Peak – Camel Crossing the River – Moon Mountain
– Giant Mouse Flying Sky – Pan Zhuang (Xu Beihong's Painting Residence) – Gongnong Bridge (Liu Sanjie Gurong Zhuang Village).
Half-way rafting route in the upper reaches of Yulong River: Jinlong Bridge – Qifeng Mountain – Tianzuo Village – Yulong Bridge – Shilong Villa – Eight Immortals
Rock – Double Lions Competition – Lovers Mountain (Chuanyan) – Guiyi Ancient City (Jiuxian) – Xiangui Bridge – Xiatang Village