Hangzhou West Lake
Chinese name: 西湖
Foreign name: The West Lake
Location: West Lake Scenic Area, Hangzhou City, Zhejiang Province, China
中国浙江省杭州市西湖风景名胜区
Climate conditions: subtropical monsoon climate
Opening hours: open all year round
Attraction level: National AAAAA tourist attraction
Ticket price: free (fees are required for some scenic spots in the scenic area)
Land area: 49 km² (lake area 6.38 square kilometers)
Famous scenic spots: Broken Bridge, Leifeng Pagoda, Qianwang Temple, Jingci Temple, Su Xiaoxiao Tomb
Daily carrying capacity: 797,500 passengers/day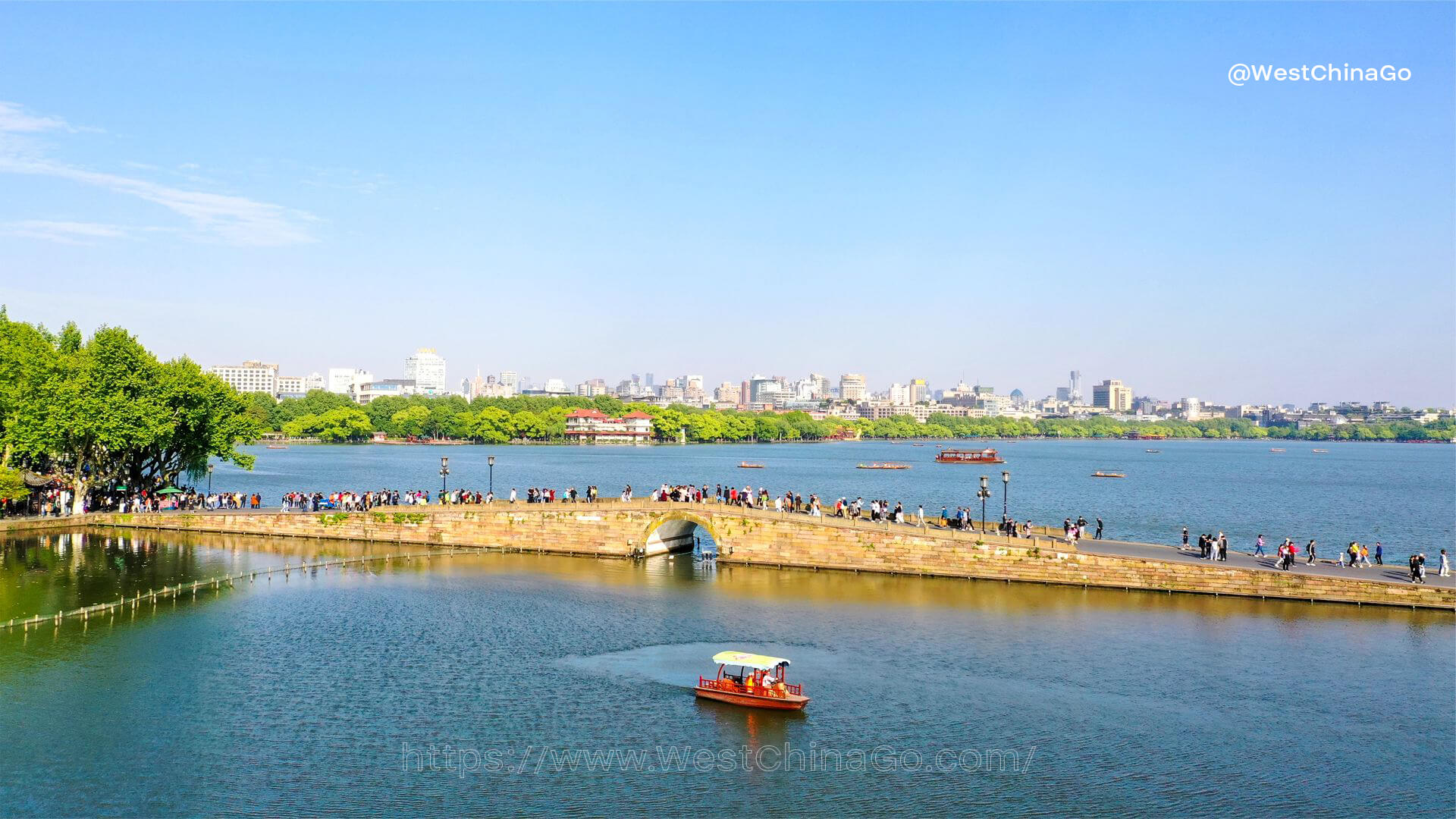 Hangzhou West Lake
West Lake is located at No. 1 Longjing Road, Xihu District, Hangzhou City, Zhejiang Province, China, in the west of downtown Hangzhou. The West Lake scenic area has a total area of 49 square kilometers, a catchment area of 21.22 square kilometers, and a lake surface area of 6.38 square kilometers.
Xihu Lake is surrounded by mountains on three sides, west and north, and the Bai Causeway, Su Causeway, Yanggong Causeway and Zhaogong Causeway in the lake divide the lake into several water surfaces. The outline of the lake is nearly oval, the bottom of the lake is relatively flat, the average water depth is 2.27 meters, the deepest is about 5 meters, and the shallowest is less than 1 meter. The natural surface water sources of West Lake are Jinsha Stream, Longhong Stream, Chishan Stream (Huiyin Stream) and Changqiao Stream. West Lake is located on the edge of the hills in southeastern China and the northern edge of the mid-subtropical zone. The average annual total solar radiation is between 100-110 kcal/cm2, and the sunshine hours are 1800-2100 hours.
There are more than 100 park attractions in and around the West Lake. There have been "Ten Scenes of West Lake", "Ten Scenes of New West Lake" and "Ten Scenes of West Lake in Three Reviews" in the past dynasties. There are more than 60 national, provincial and municipal key cultural relics protection units. And more than 20 museums, famous attractions include Broken Bridge, Leifeng Pagoda, Xiling Yinshe, Long Bridge, Qianwang Temple, Jingci Temple, Su Xiaoxiao Tomb, etc.
In 2007, Hangzhou West Lake Scenic Area was rated as "National AAAAA Tourist Attraction". On June 24, 2011, "Hangzhou West Lake Cultural Landscape" was officially included in the "World Heritage List"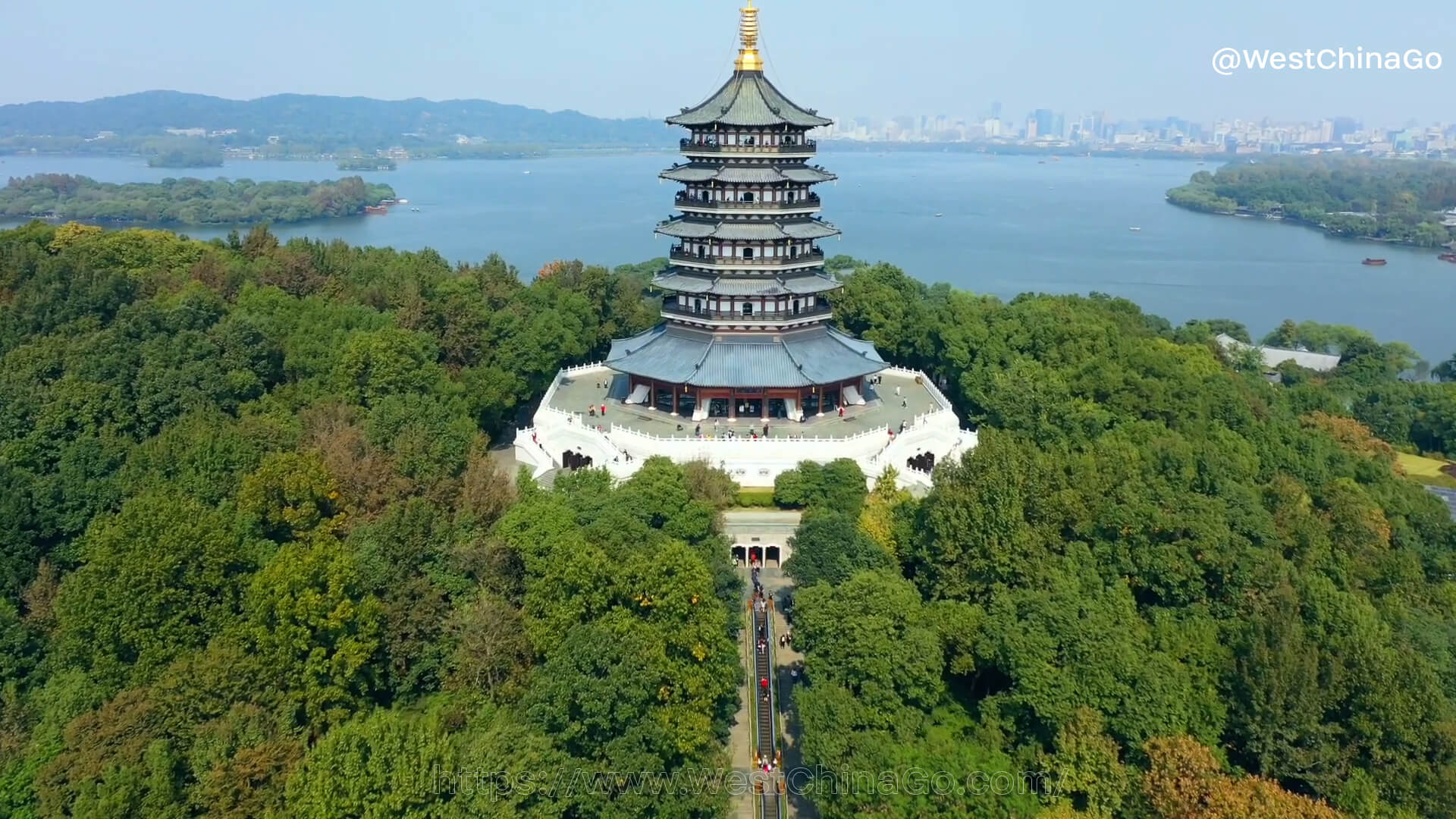 Hangzhou West Lake Tourist Map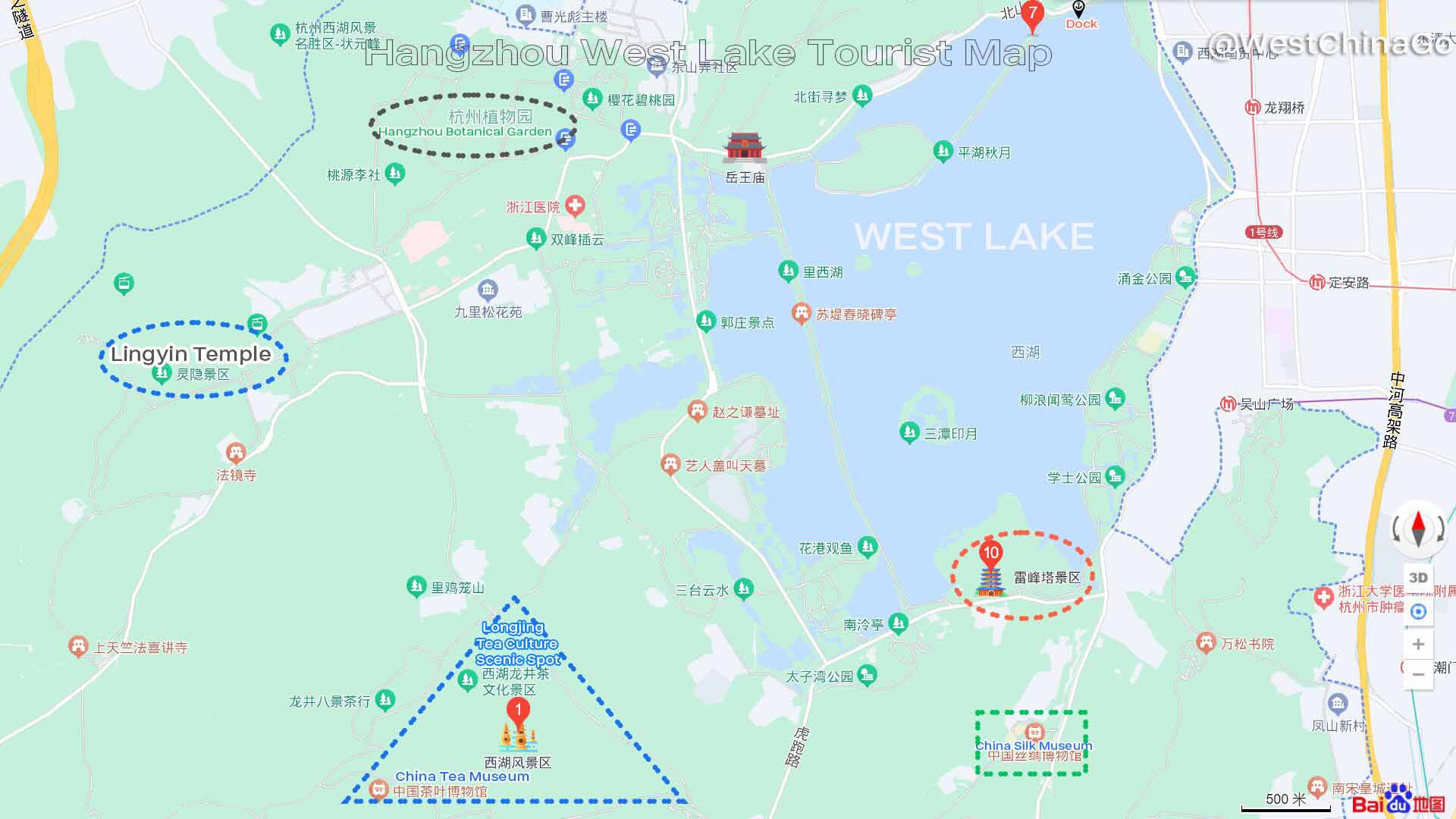 Hangzhou West Lake Video
Hangzhou West Lake Travel Guide