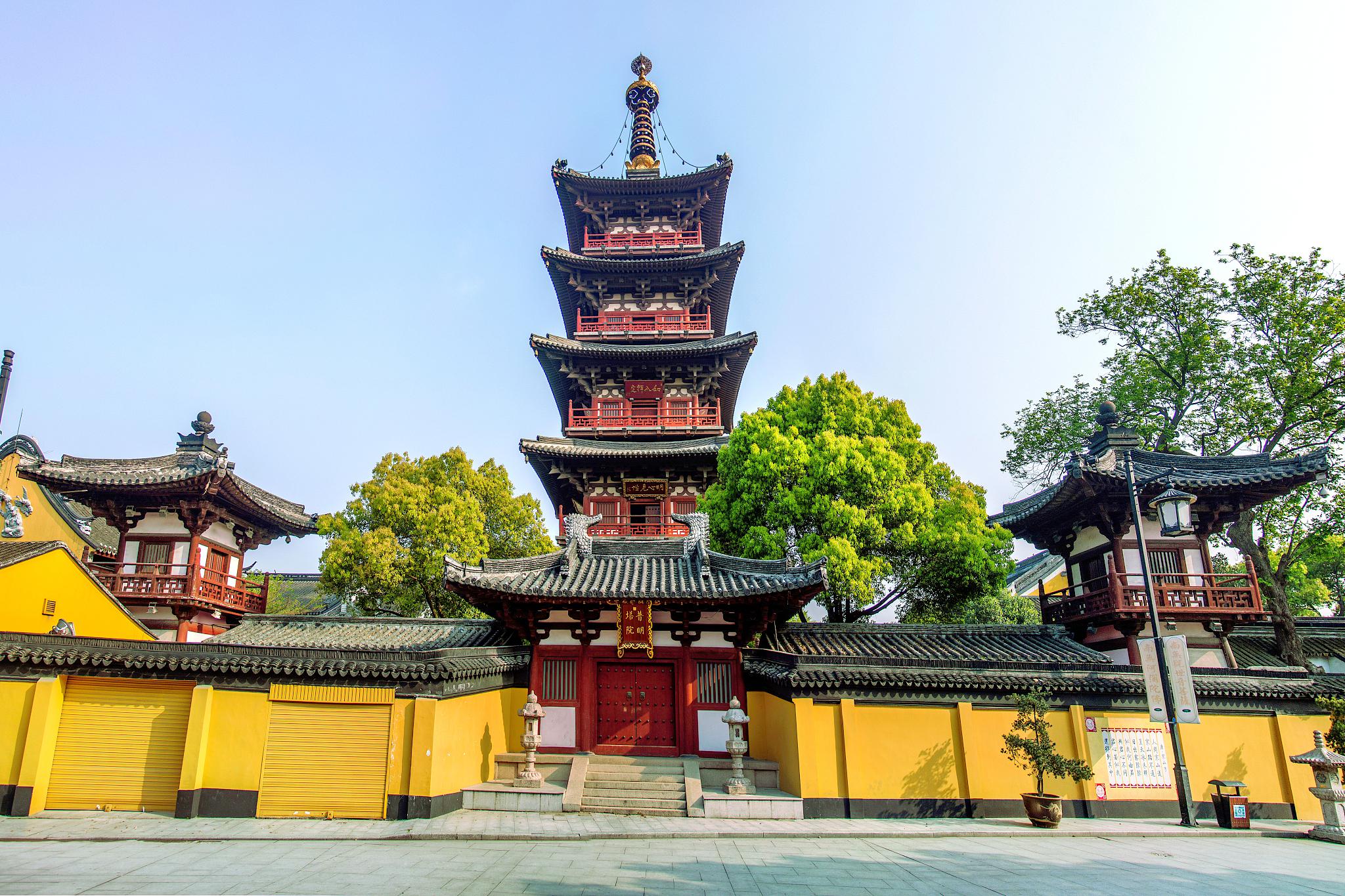 Hanshan Temple
Chinese Name: 寒山寺
Add: 苏州市姑苏区寒山寺弄24号
Opening Time:  07:00-18:00
Tickets: 20 CNY
Attractions Level: AAAA
Tel:0512-67236213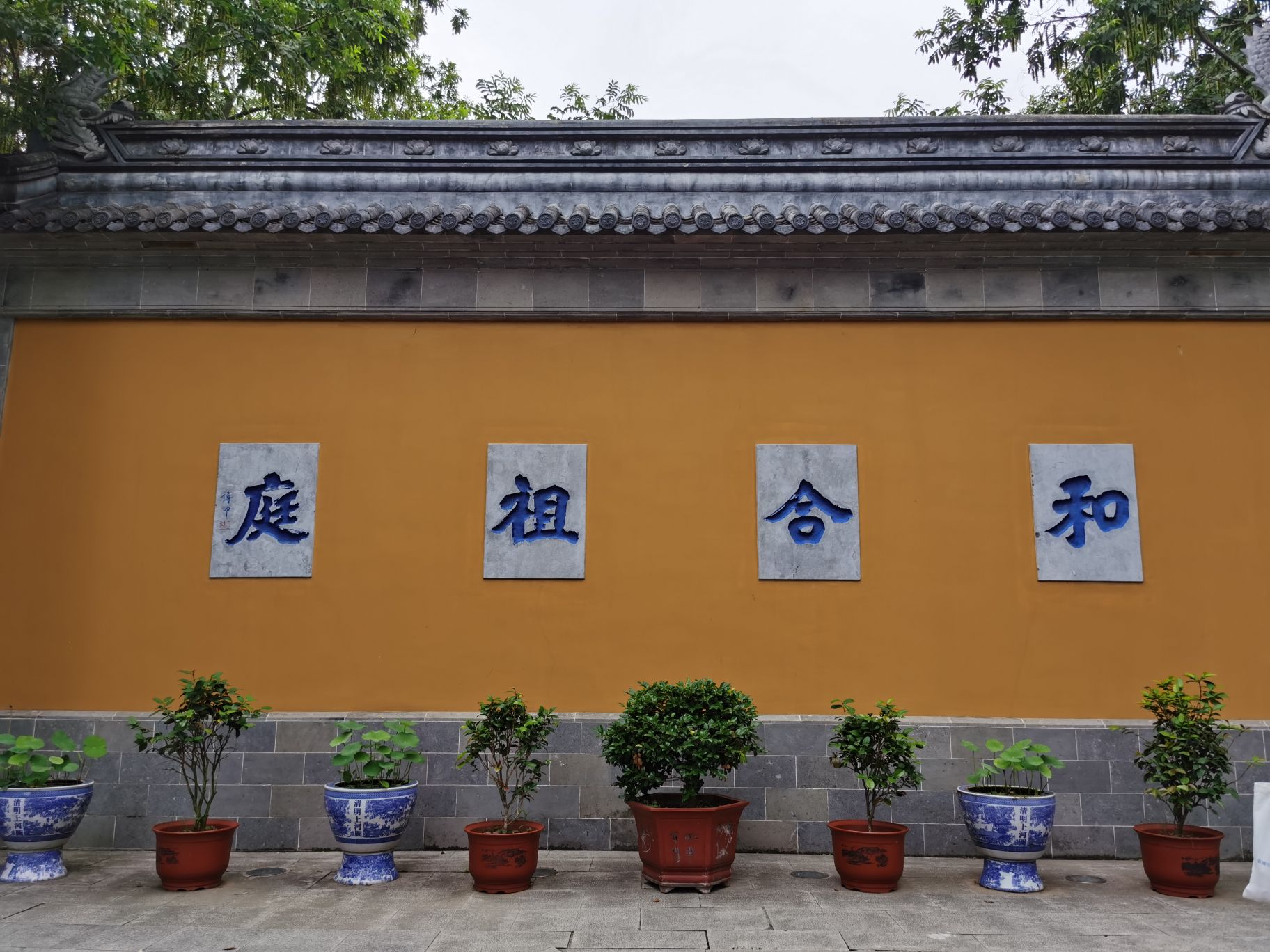 Hanshan Temple
History background
Hanshan Temple is located in the western suburbs of Suzhou, with a history of more than 1,400 years. Famous all over the world. Hanshan Temple is famous all over the world because of the line "Hanshan Temple outside Gusu City, the bell to the passenger ship at midnight" in the famous poem "Fengqiao Night Mooring" by Zhang Ji, a poet of Tang Dynasty.
famous place to pray for blessings
Hanshan Temple is a famous place to pray for blessings. Every day, there is an endless stream of believers who come to the temple to ring the bell and offer incense, praying for safety.
Layout and Structure
Hanshan Temple is mainly composed of Daxiong Hall, Bell Tower, Stele Corridor, Tibetan Scripture Building and other buildings. The tall Xumizuo in the Daxiong Hall is carved with white marble. On the seat is a golden statue of Sakyamuni Buddha. On both sides of the wall are enshrined eighteen fine iron and gilt Arhat statues cast during the Chenghua period of the Ming Dynasty. move here. In the stele corridor, we can see fragments of inscriptions written by Wen Zhengming and Tang Yin among the "Four Great Talents in the South of the Yangtze River", as well as poem steles written by celebrities such as Yue Fei and Kang Youwei. It is a classic in Hanshan Temple.
The bell tower
The bell tower in the temple is the source of the "midnight bell", and the loud and melodious bell is the symbol of Hanshan Temple. Every year on December 31st, Hanshan Temple will hold a New Year's Eve bell ringing ceremony. The bell is struck 108 times, implying that the troubles of the coming year will disappear. Although today's big bell is not the bell in Tang poetry, but a historic site in the late Qing Dynasty, it is a rare giant bell that can only be embraced by three people.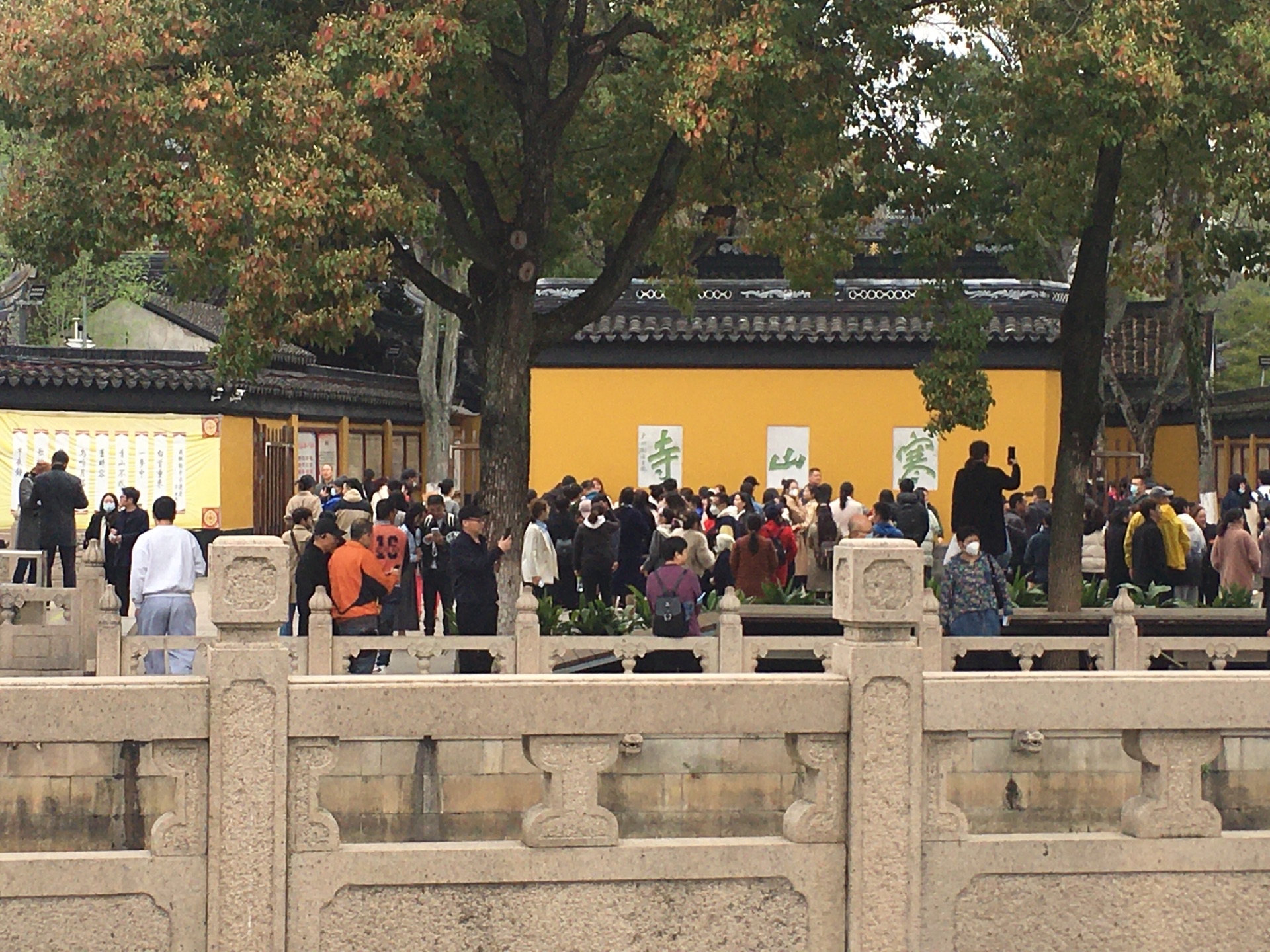 Hanshan Temple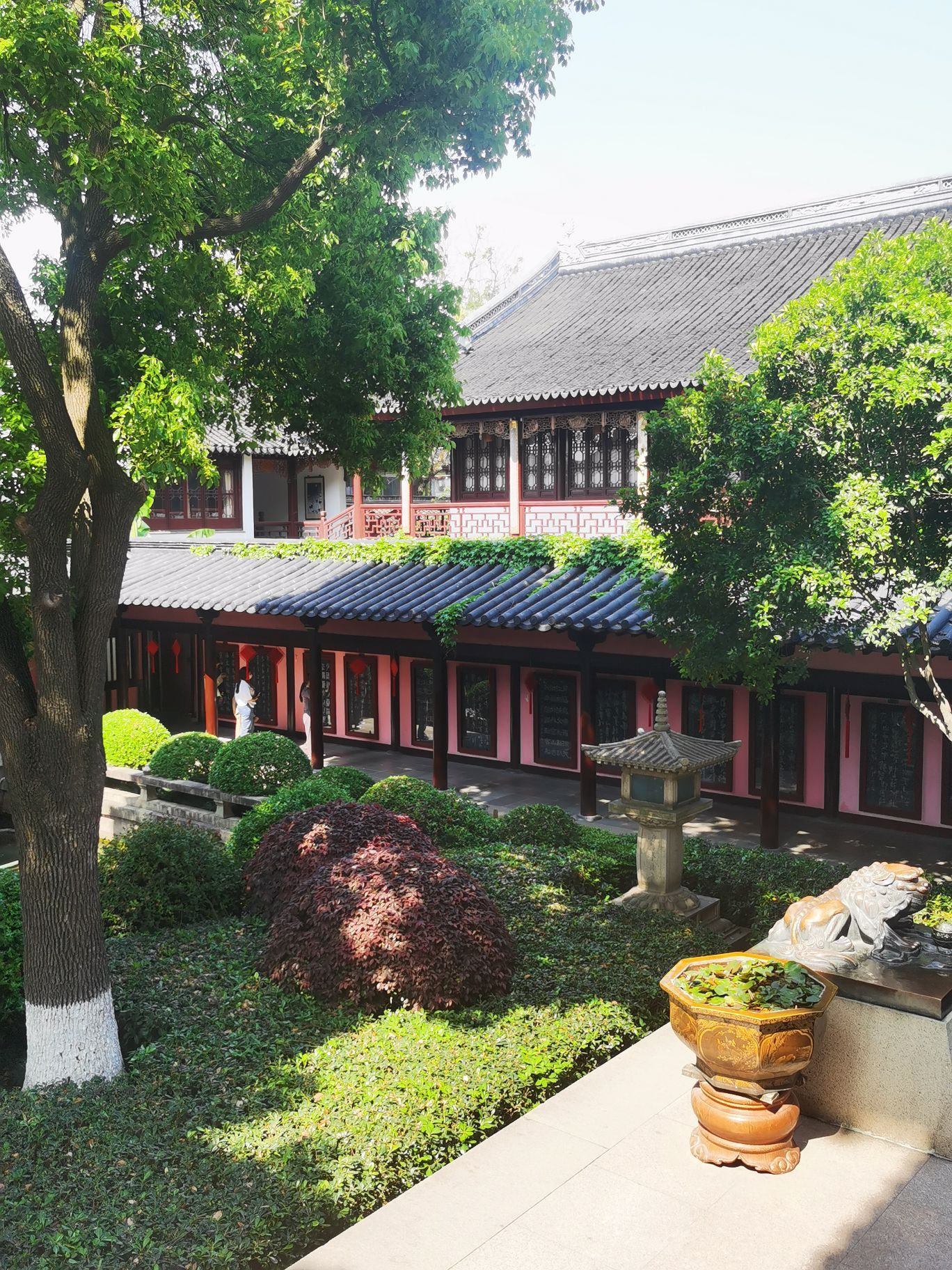 Hanshan Temple