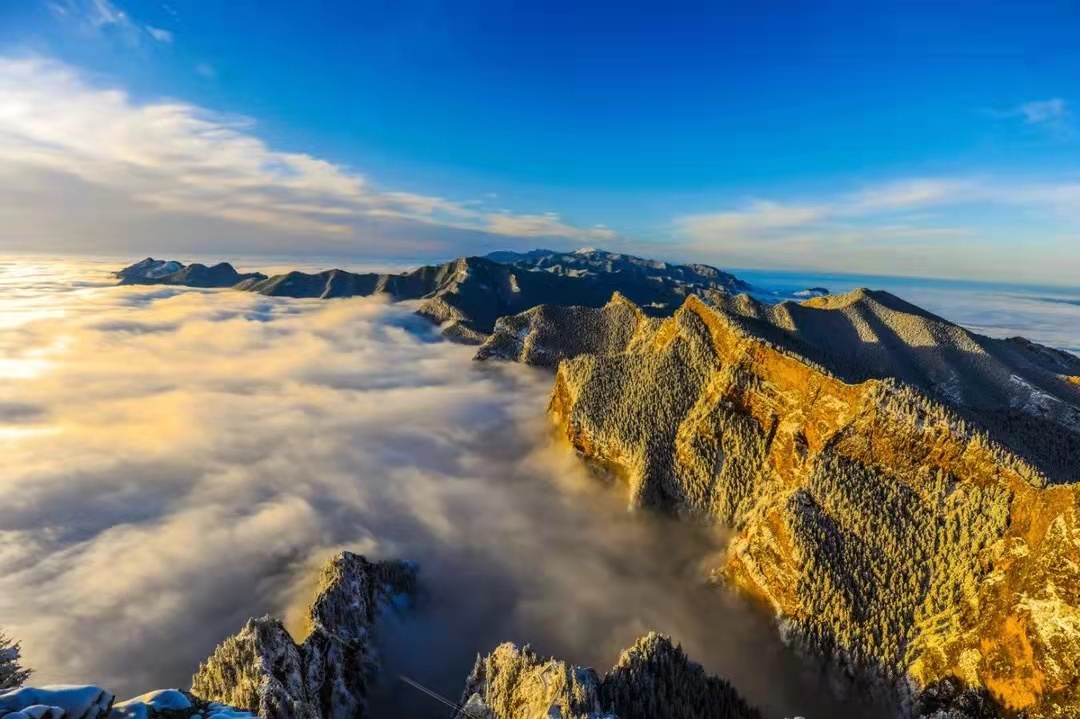 Helan Mountain National Forest Park
Chinese Name: 贺兰山国家森林公园
Add: 银川市市区西北贺兰山国家自然保护区内
Tel: 0951-4114390,0951-2079103
Ticket: 60 CNY
Cableway fee: 40 yuan for one way, 60 yuan for round trip
Opening Time:8:00-18:00
Atrractions Level: AAAA
Construction Unit: Ningxia Green World Comprehensive Development Co., Ltd.
Area: 30 hectares
Total investment: 12 million RMB
Climate type: temperate continental climate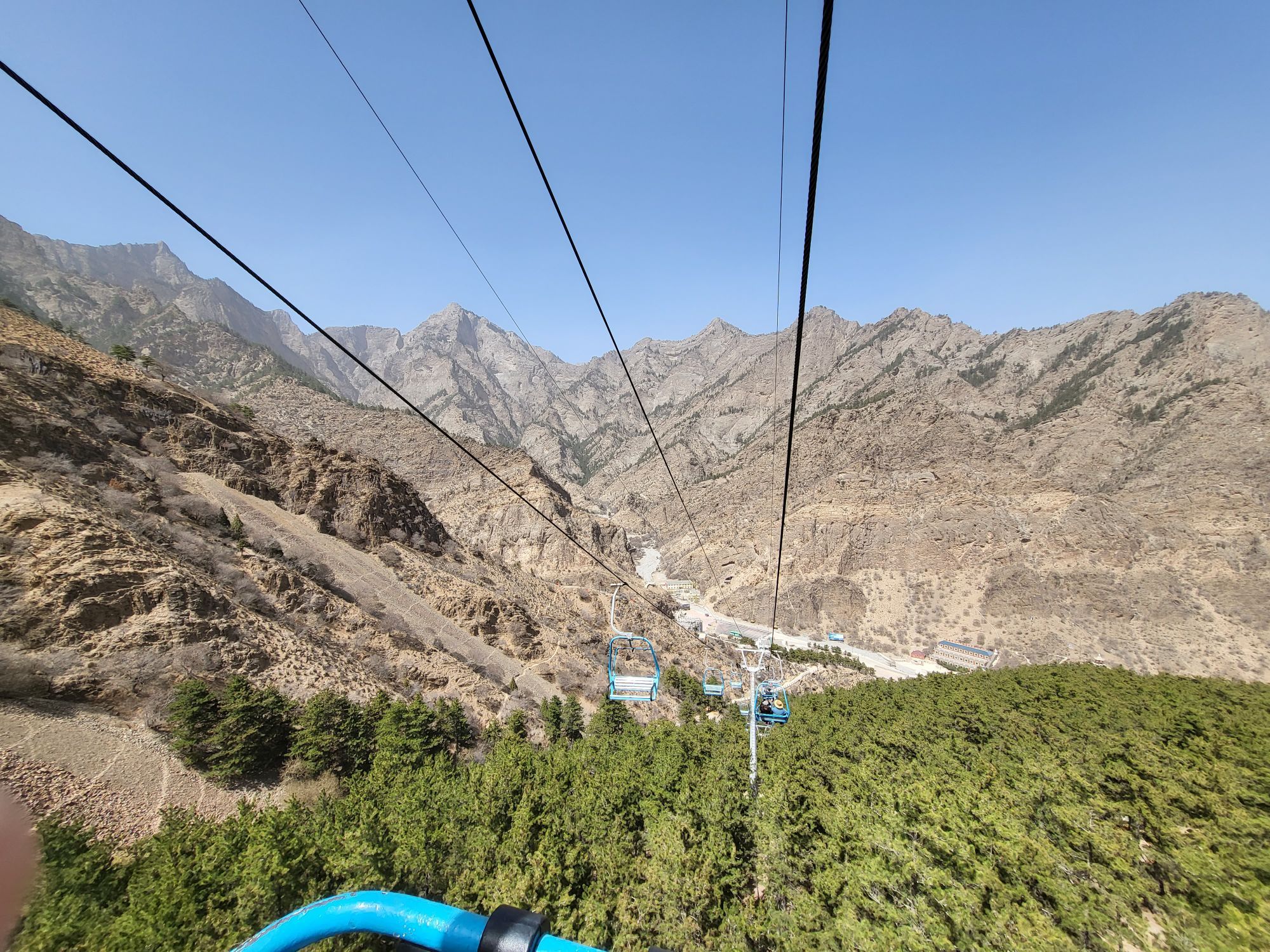 Helan Mountain National Forest Park
Helan Mountain National Forest Park, located about 50 kilometers west of Yinchuan City, has rich natural landscapes and unique cultural landscapes. There are layers of forests in the scenic area, and there are natural forests such as Chinese pine, juniper, spruce and so on. Visitors here can not only enjoy the charming night and sunrise of Helan Mountain, but also have the opportunity to see the important nationally protected wild animals such as running red deer, jumping blue sheep, and playing Lanma pheasant.
After entering the scenic spot, it is the welcome area of the scenic spot, where there are visitor centers and museums. You can choose to take the sightseeing car in the scenic area to reach Songtao Mountain Villa, and start climbing from here (you can also choose the cableway to go up the mountain). Generally, you can walk to Qingsongling in about 40 minutes. After walking in the canyon for about 1 hour, you can reach the highway, wait for the sightseeing car, and return to the gate of the scenic spot.
The historical and cultural connotations in the scenic area are rich, and religious culture, Xixia culture, rock painting culture, etc. blend here, endowing Helan Mountain National Forest Park with rich historical and cultural connotations. The "Sanqing Temple", "Lingguang Temple", "Lingguang Pagoda", "Lingguang Cave" and other buildings restored on the ruins of ancient Xixia temples reproduce the long history of Buddhism and Taoist culture; A microcosm of it, it consists of blue sheep theme hall, Helan Mountain landform sand table, history and culture hall, mineral resources and environment hall, and other venues.
The area of the scenic area is very large. When visiting, you should follow the schematic diagram or signs in the scenic area. Do not go to those relatively remote places alone. Many areas in the scenic area do not have mobile phone signals. If you want to go hiking in the wild, you must join the local outdoor team.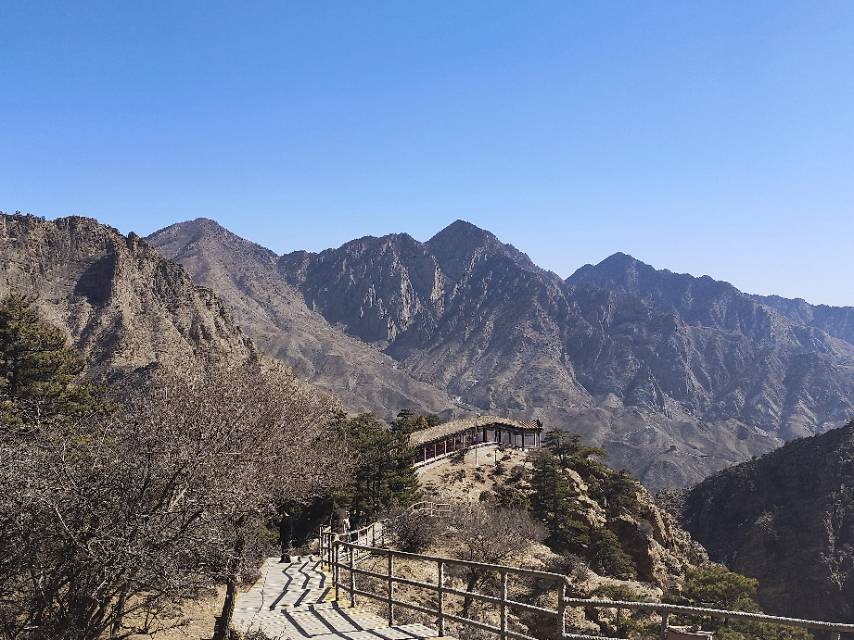 Helan Mountain National Forest Park Tourist Map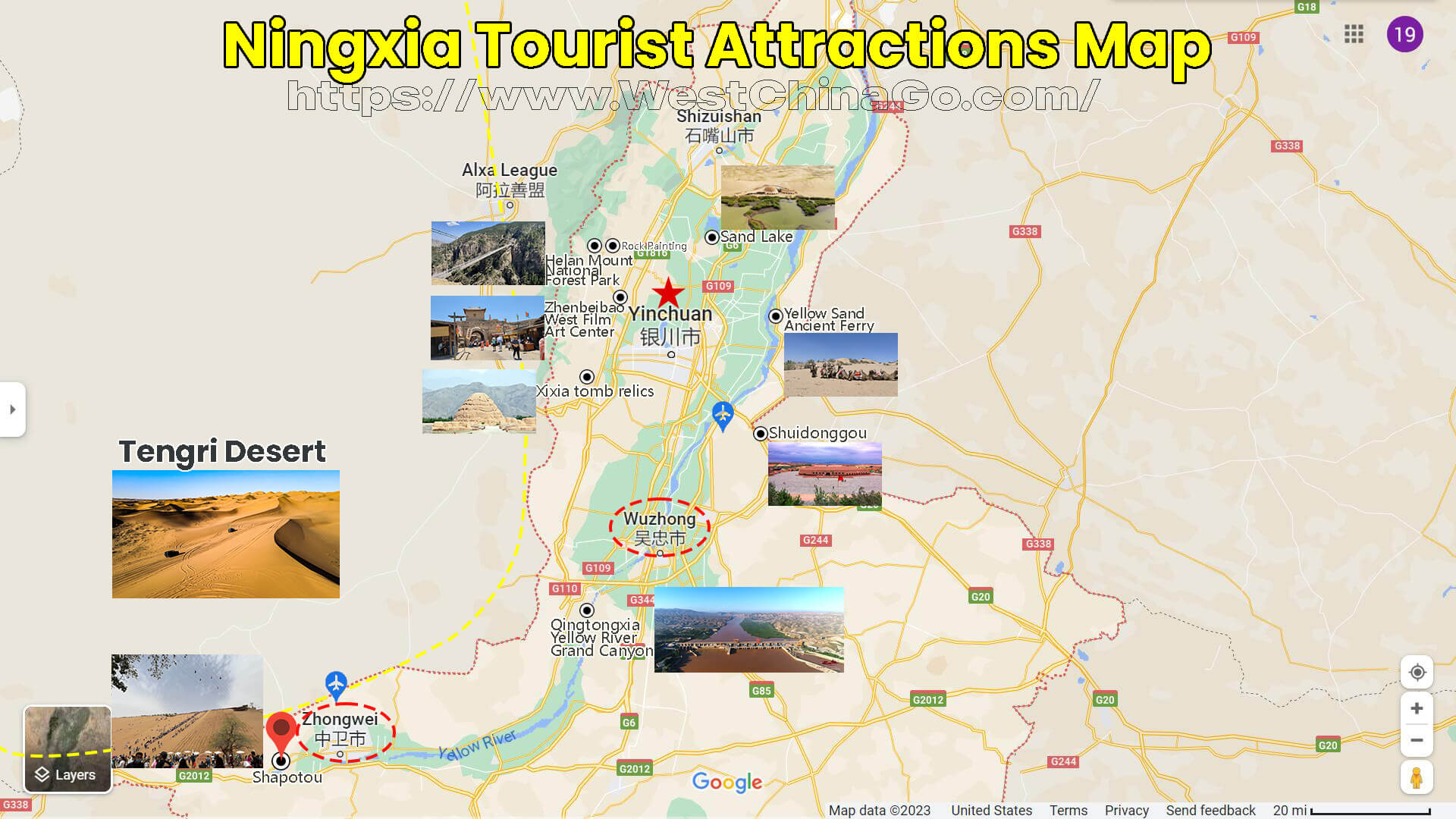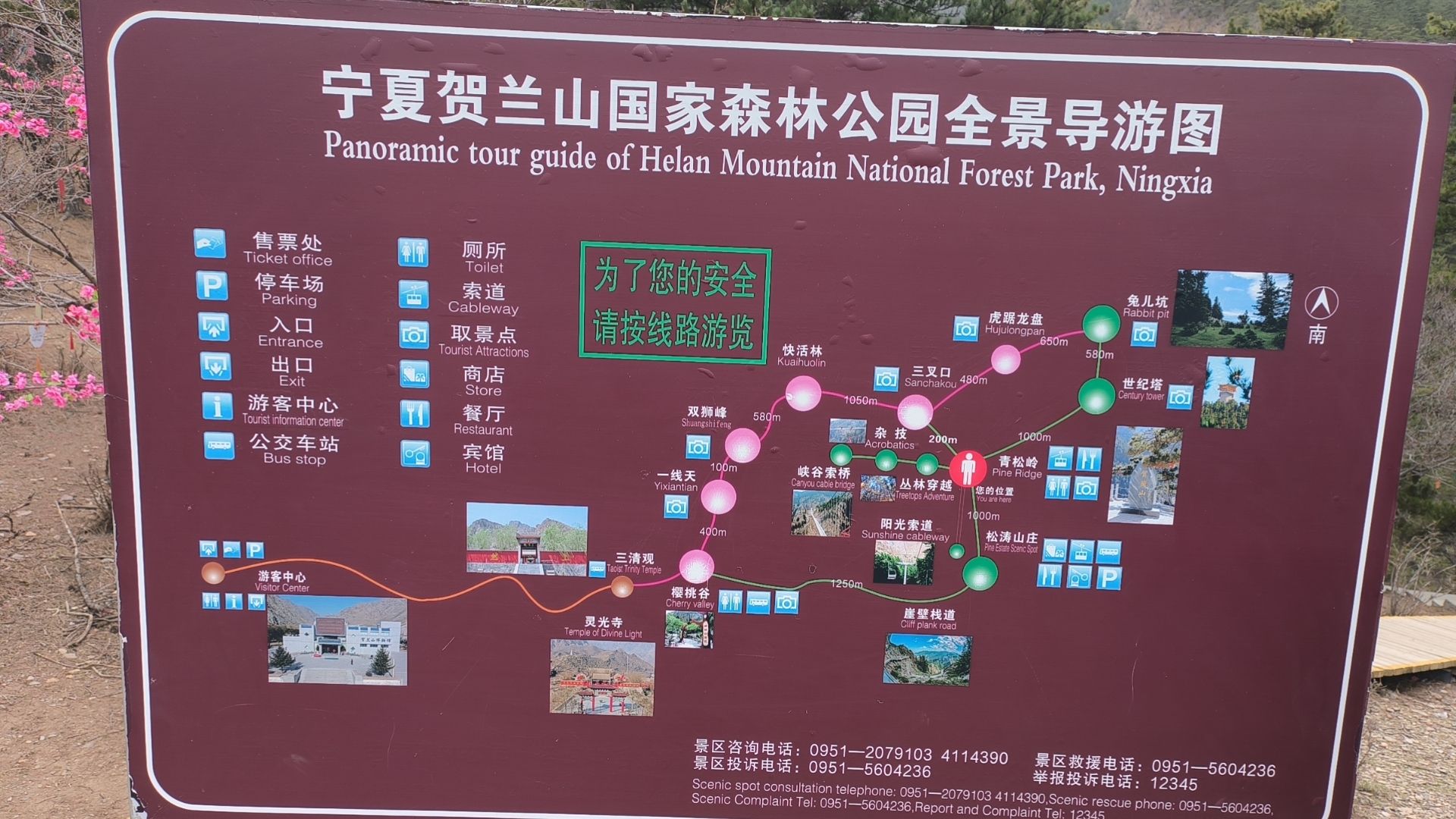 Helan Mountain National Forest Park