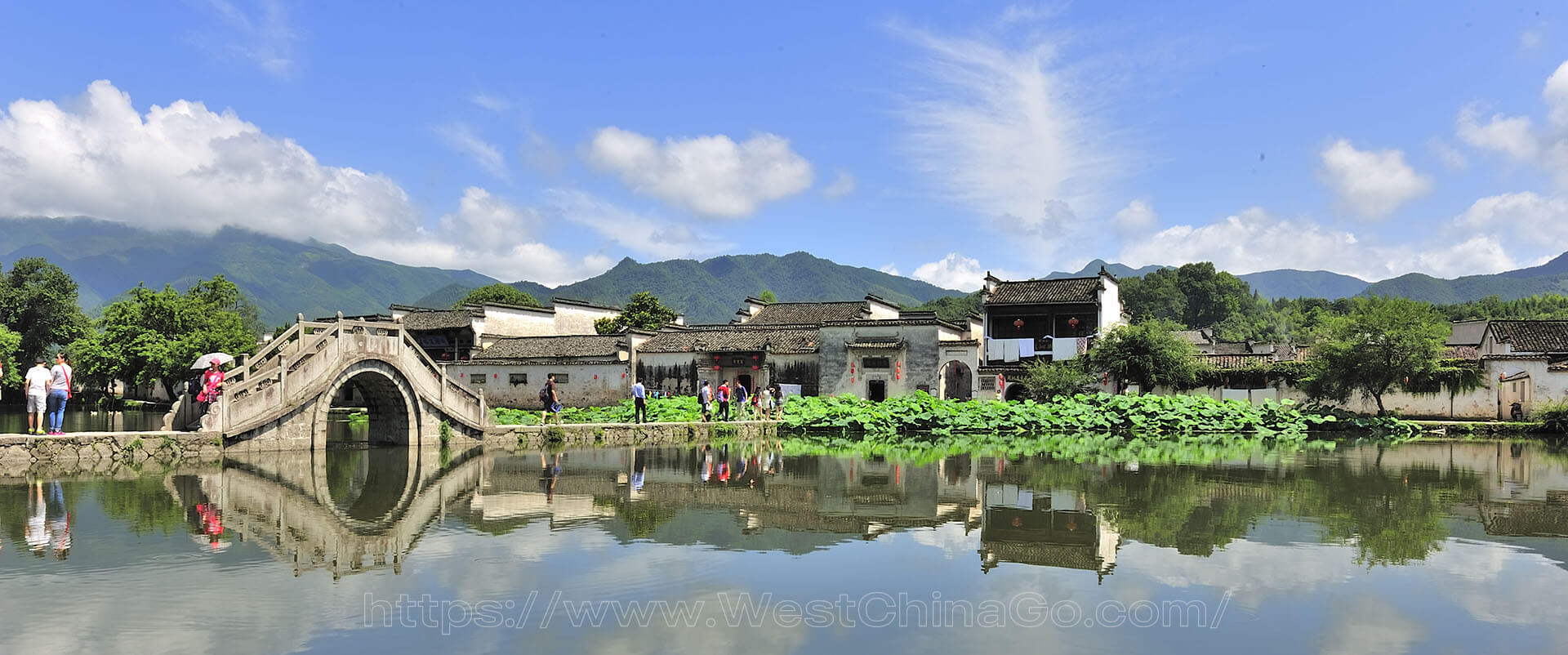 Hongcun Village Huangshan in Anhui of China
Hongcun Village
Chinese name: 宏村风景区
Foreign name: Hongcun Scenic Area
Location: Hongcun Town, Yi County, Mount Huangshan City, Anhui Province 安徽省黄山市黟县宏村镇
Climate conditions: subtropical monsoon climate
Opening Hours: 07:30-17:30
Scenic spot level: 5A tourist attraction,World Cultural Heritage
Ticket price: 104.00 yuan
Famous tourist attractions: South Lake, Moon Marsh, and Shuizhen
Suggested duration of play: 1-2 days
Suitable travel season: March April, November
Tel: (+86) 0559-5541158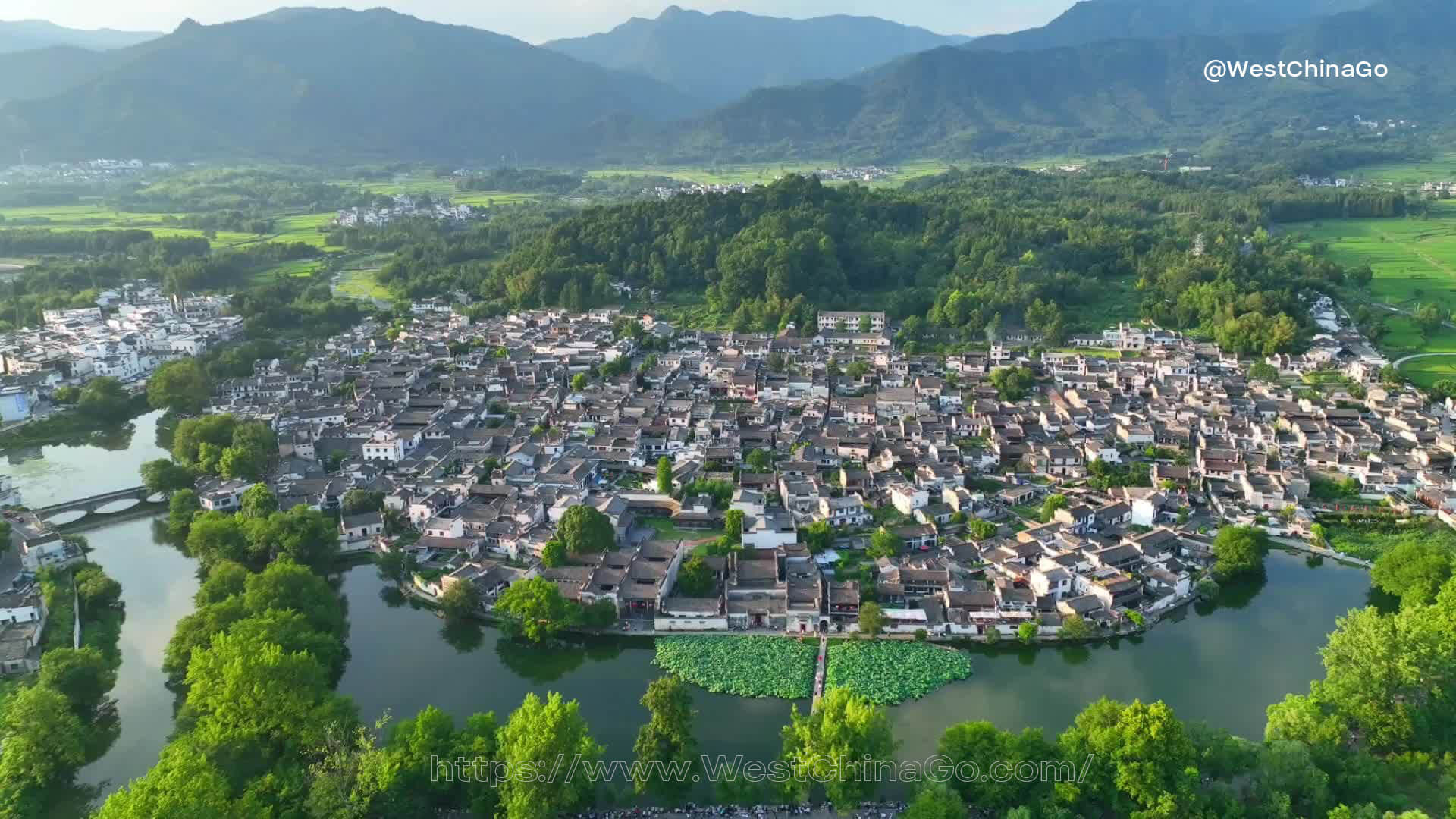 Hongcun Village
Hongcun is a charming and picturesque village, and a great destination for those interested in history, architecture, and culture. The village has been designated as a UNESCO World Heritage Site,and was used as a filming location for the popular movie "Crouching Tiger, Hidden Dragon" directed by Ang Lee.
The village is known for its unique architecture, featuring traditional Anhui-style houses with white walls and black tiles, and a unique water system that flows through the village.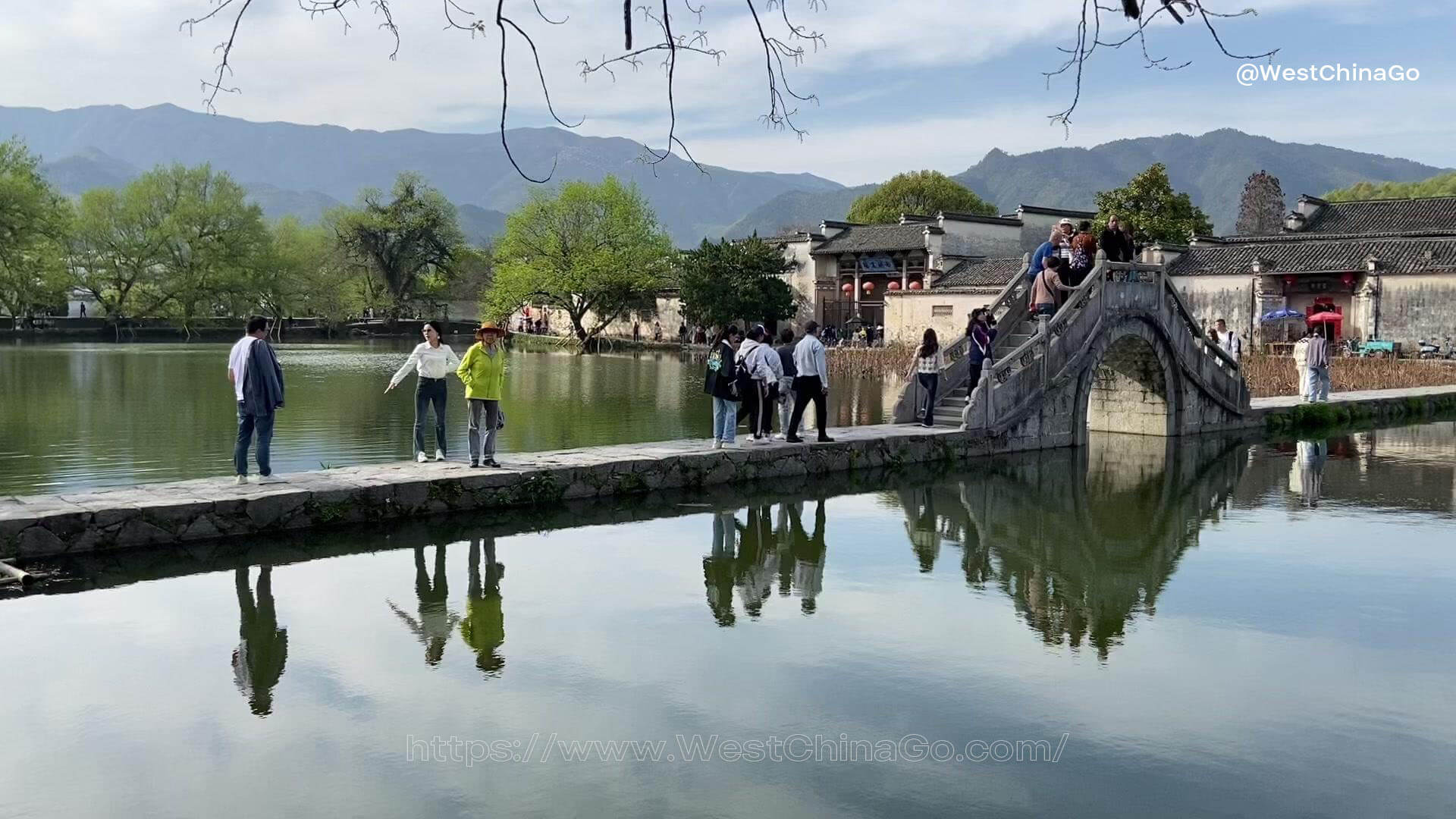 Hongcun Village Video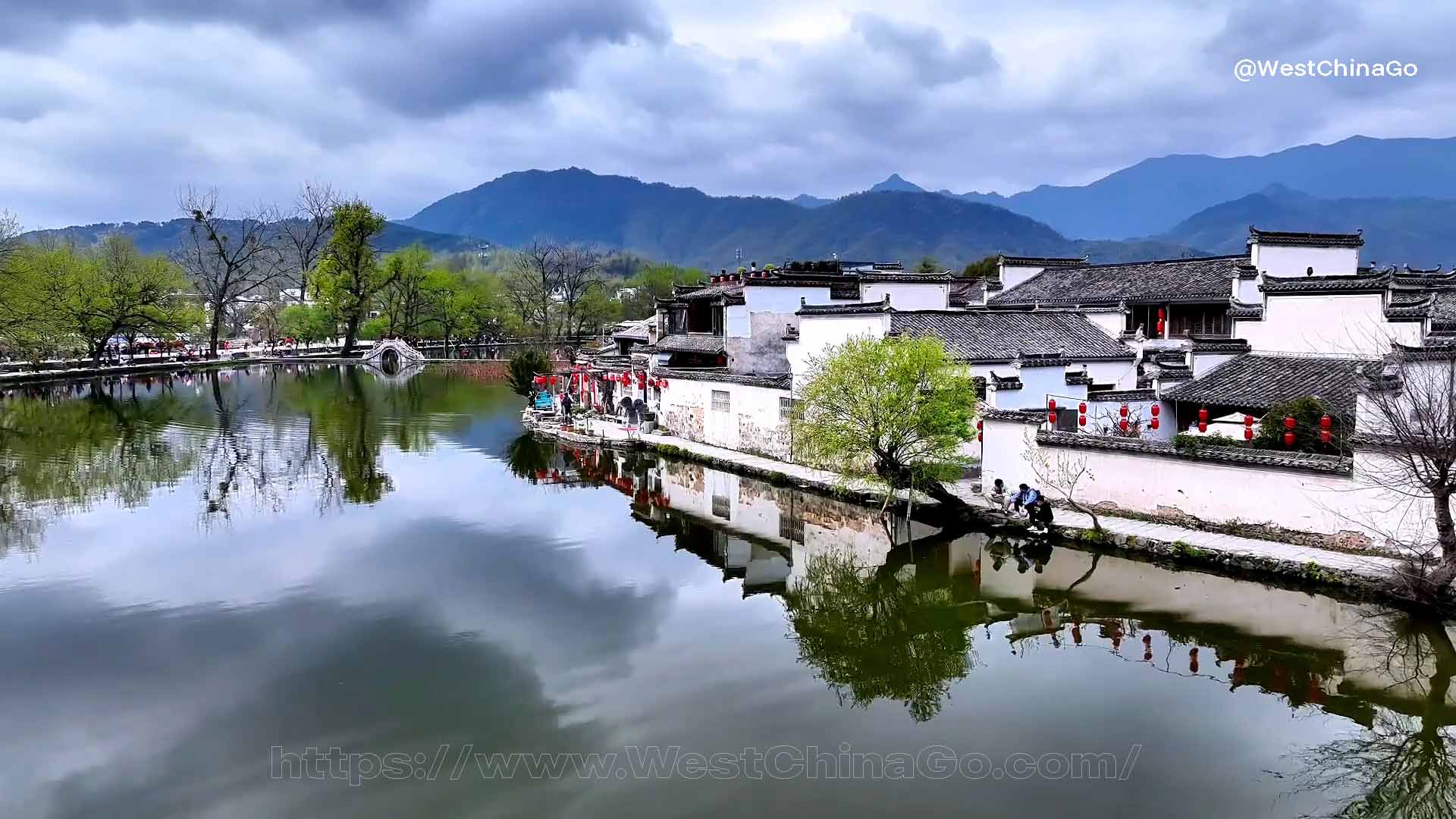 Hongcun Village Tourist Map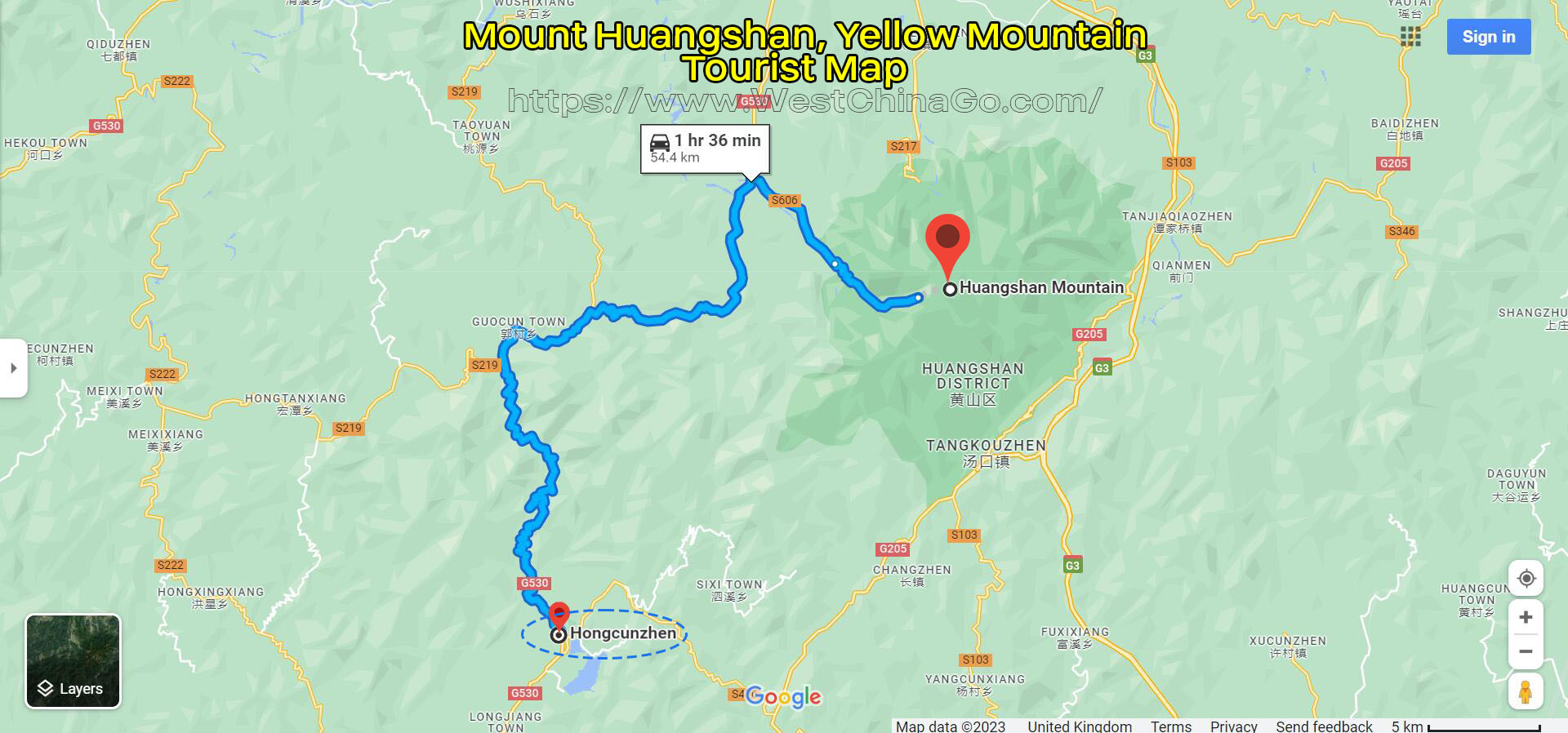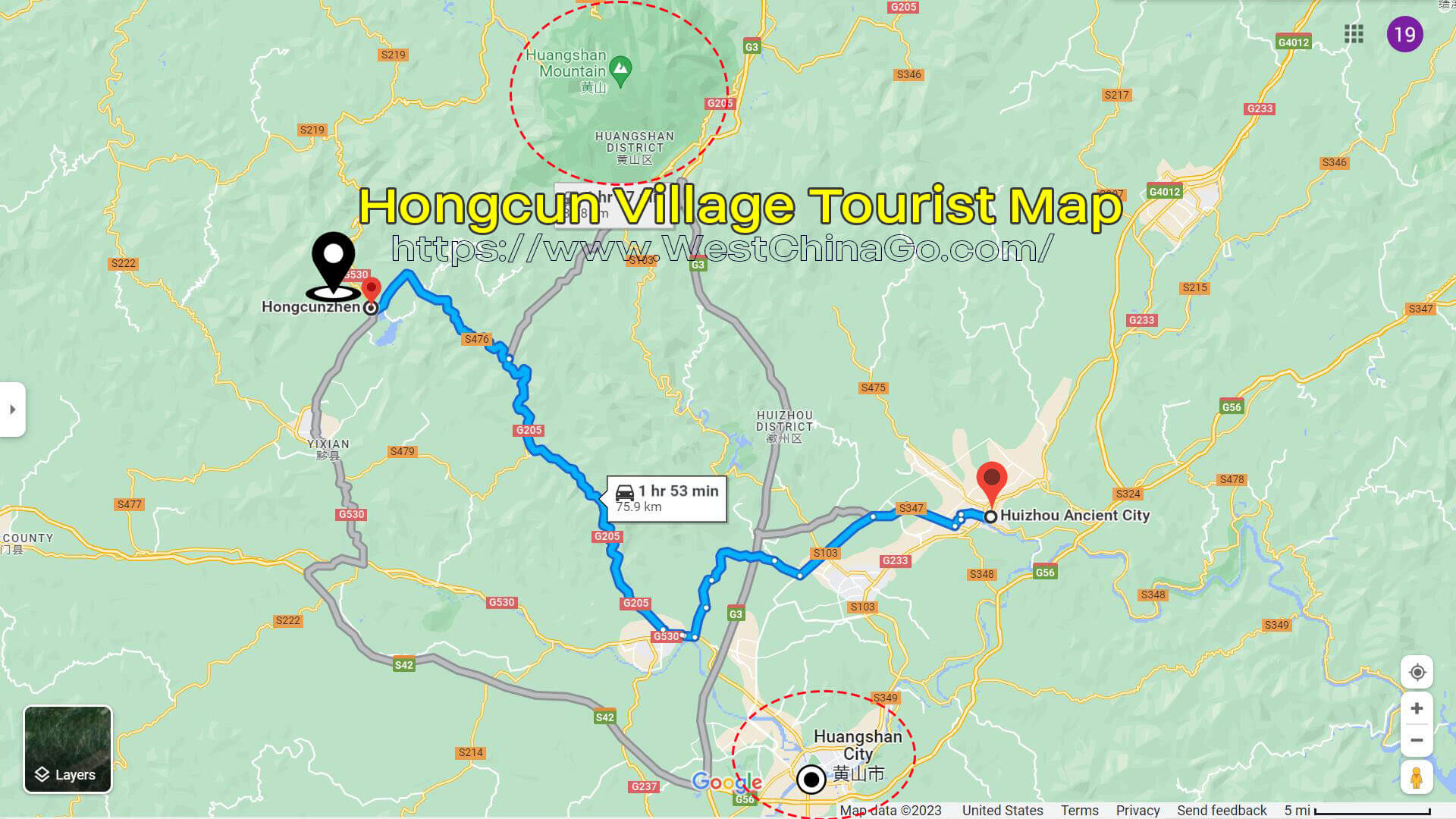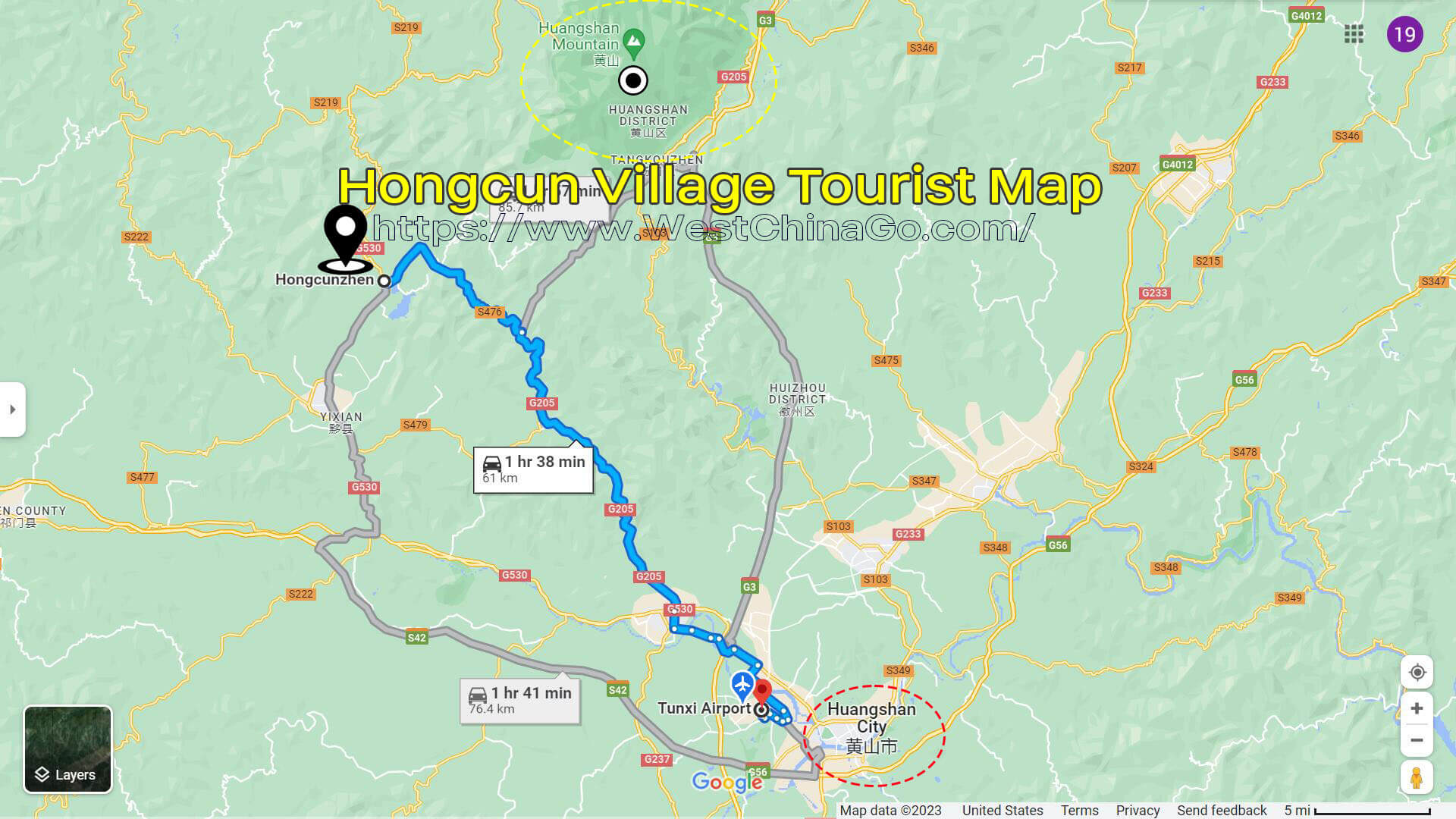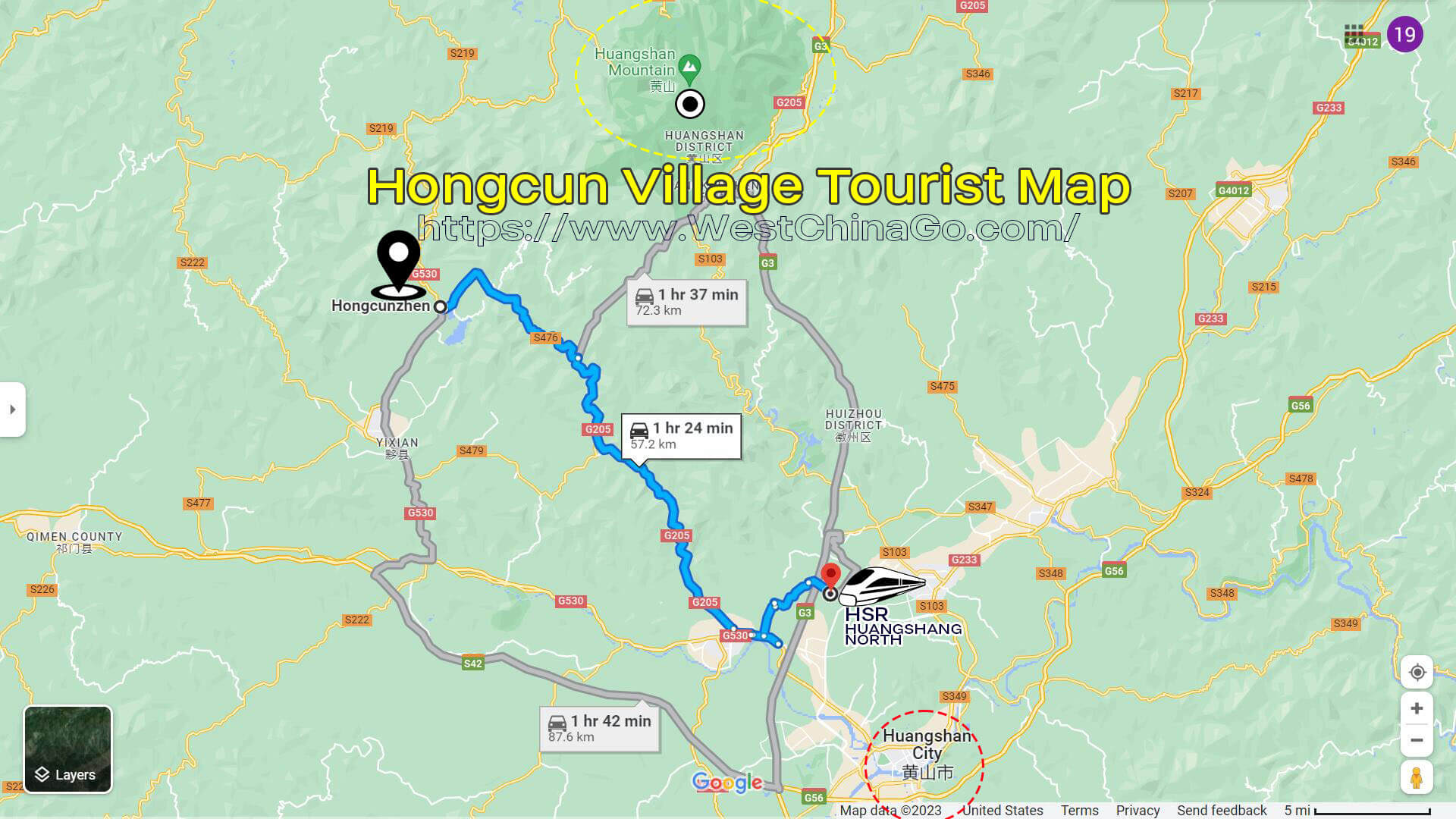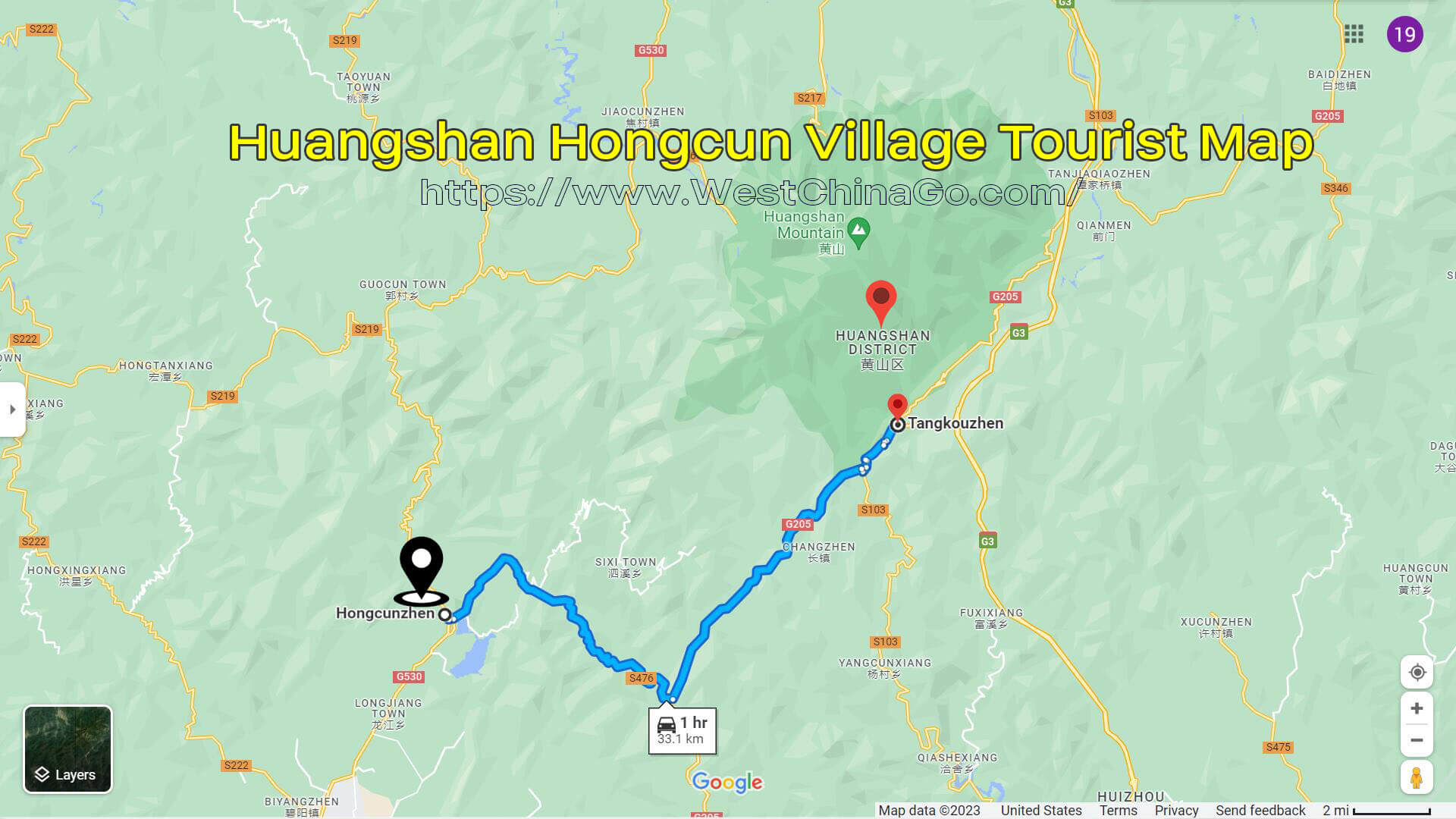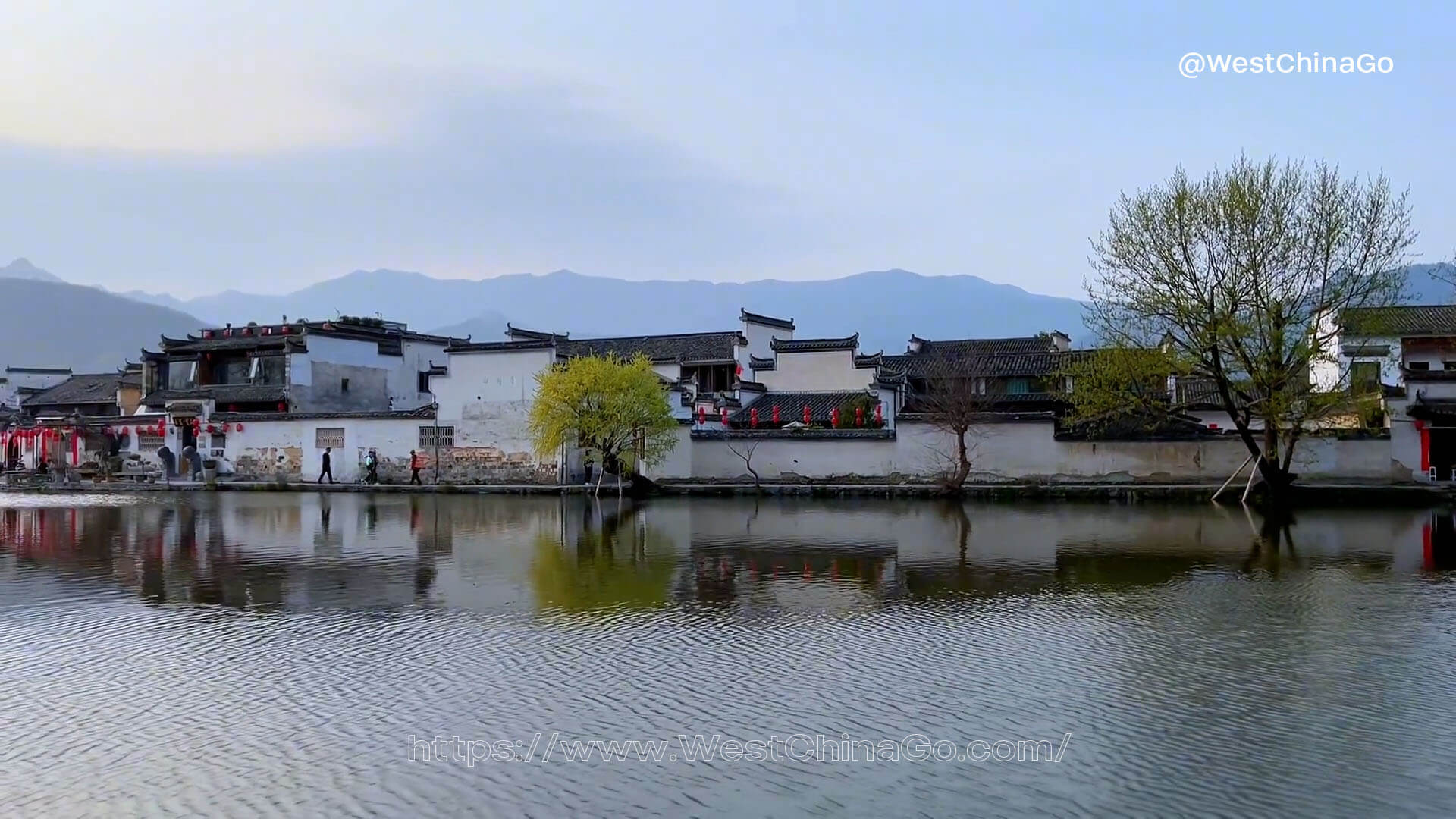 Hongcun Village:Things To Do
1.Visit the South Lake
The beautiful South Lake is one of the highlights of Hongcun.
Visitors can take a peaceful boat ride on the lake, or simply enjoy the stunning scenery from the shore.
2.Explore the Chengzhi Hall
The Chengzhi Hall is a large ancestral hall located in the center of the village.
The hall is beautifully decorated with intricate wood carvings and paintings, and is a great example of traditional Anhui architecture.
3.Walk through the village
Hongcun is a picturesque village with narrow alleyways and winding streets.
Visitors can stroll through the village, admiring the traditional architecture and peaceful atmosphere.
4.Visit the Moon Pond
The Moon Pond is a beautiful pond in the center of the village, with a small island and a charming bridge.
Visitors can enjoy the peaceful scenery and take photos of the beautiful reflections in the water.
5.Learn about local culture
Hongcun is a great place to learn about local Anhui culture and traditions.
Visitors can watch demonstrations of traditional handicrafts, taste local food, and learn about the region's history and customs.
6.Visit the Lianzhi Temple
The Lianzhi Temple is a beautiful Buddhist temple located in the village, with stunning architecture and beautiful gardens.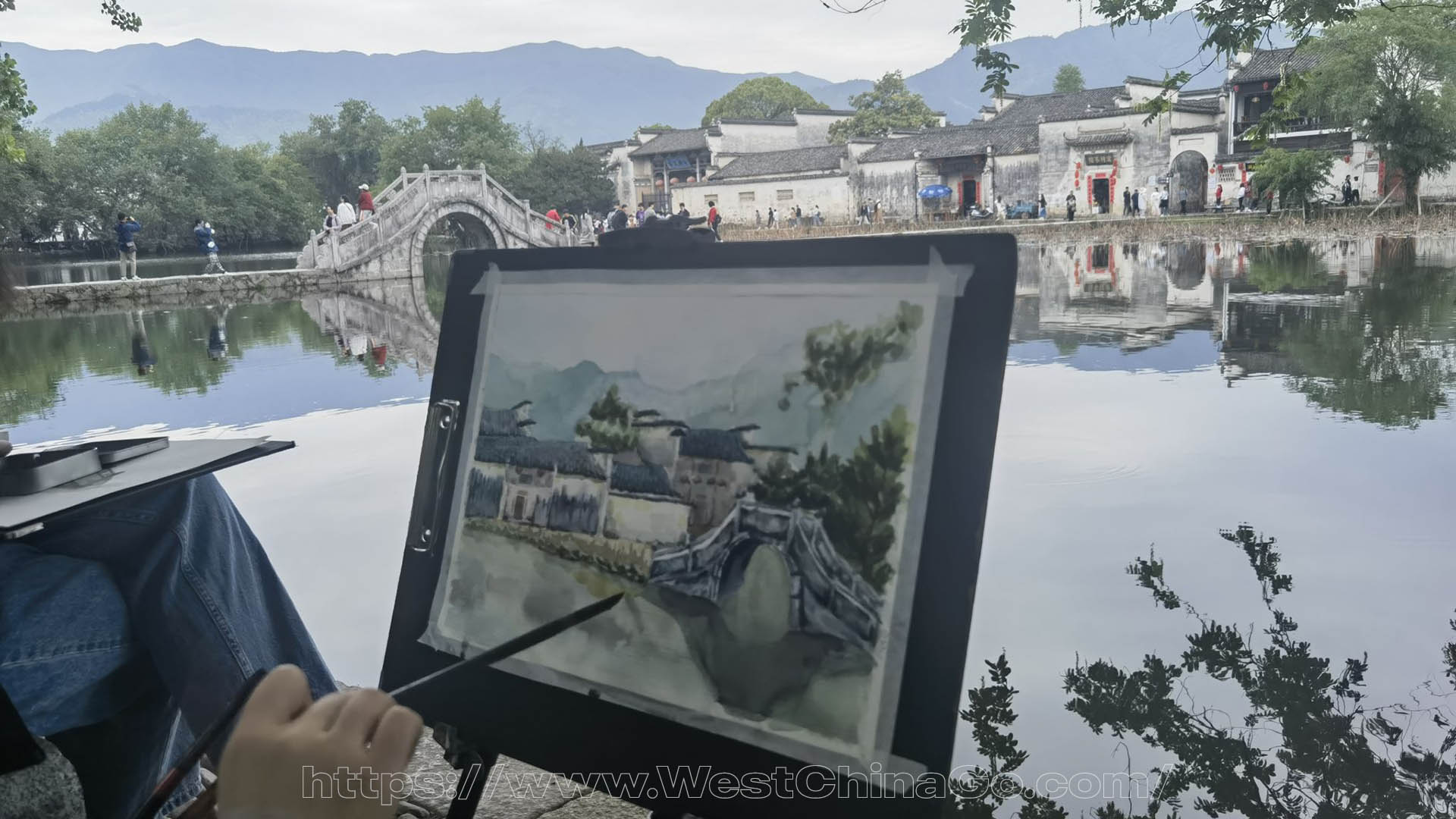 Hongcun Village Travel Guide
Hongcun Village Transfer: Car Rental with Driver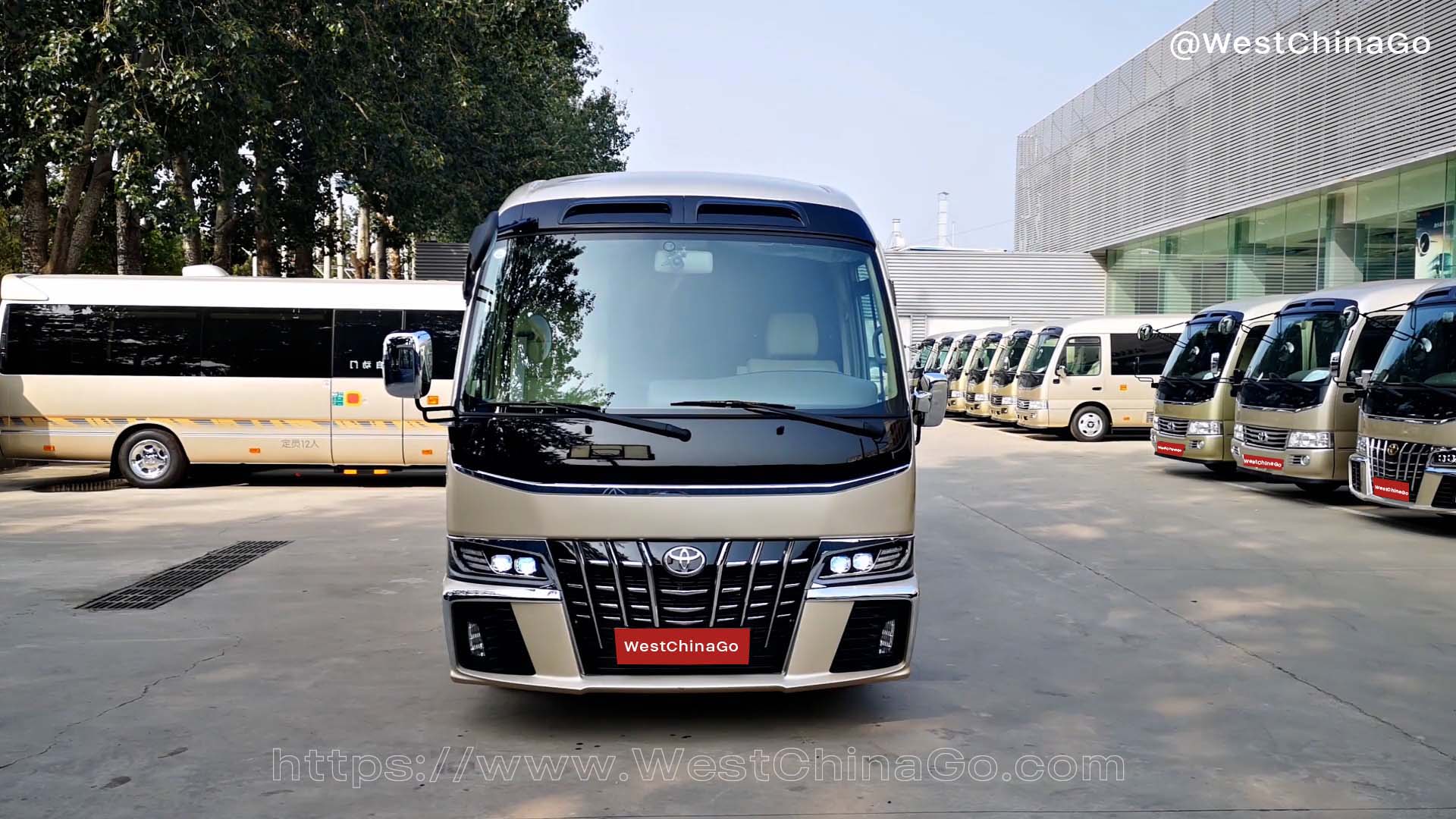 Hongcun Village ⇄ Mount Huangshan Yellow Mountain
Hongcun Village ⇄ Huangshan Tunxi Airport
Hongcun Village ⇄ Huangshan Bei High Speed Railway Station
Hongcun Village ⇄ Xidi Ancient Village
……