Jiuhuashan Mountain
Chinese name: 九华山
Foreign name: Jiuhua Mountain
Location: Qingyang County, Chizhou City, Anhui Province 安徽省池州市青阳县九华山风景区
Climate conditions: North subtropical monsoon climate
Opening Hours: Open all year round
Attraction level: AAAAA
Ticket price: 160 RMB
Floor area: approximately 120 km ²
Famous tourist attractions: Huacheng Temple, Tiantai Temple, Juyuan Temple, Furong Peak
Alias: Lingyang Mountain, Jiuzi Mountain
Main peak: Shiwang Peak roughly runs south-north
suggest to play: 2-3 days
Best season to visit: spring and autumn
Official Website: https://www.jiuhuashan.gov.cn/
Official phone number: 0566-2831288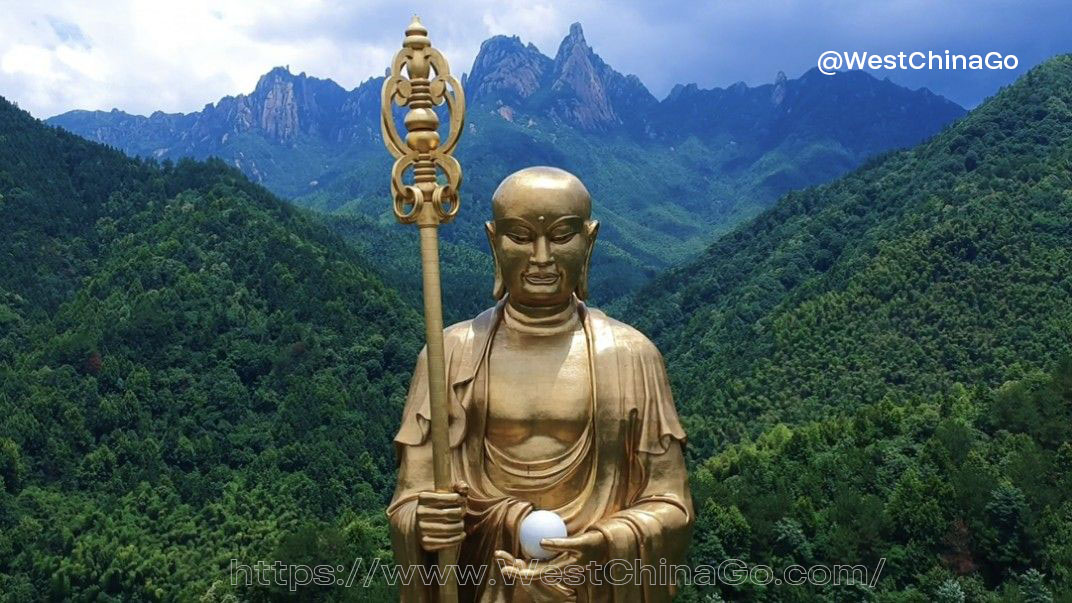 Jiuhuashan Mountain
Jiuhua Mountain, known as Lingyang Mountain and Jiuzi Mountain in ancient times, is one of the "Four Famous Buddhist Mountains in China". It is located in Qingyang County, Chizhou City, Anhui Province. It is known as "the first mountain in the southeast". In Tang Dynasty Li Bai's poem "Looking at Jiuhua to Qingyang Wei Zhongkan" said: "In the past, on the Jiujiang River, I looked at Jiuhua Peak in the distance. The Tianhe River hangs green water, showing nine hibiscus." It was renamed "Jiuhua Mountain". According to legend, it is the dojo where the Tibetan Bodhisattva should be transformed. Buddhism believes that the Tibetan Bodhisattva is a symbol of "great filial piety" and "great wish".
Geographic Feature
Mount Jiuhua is one of the three major mountain systems in southern Anhui, and its main body is a strong faulted uplift zone composed of granite rock masses. Except for some sedimentary rocks in its marginal area, most of them are folded fault block mildly uplifted belts composed of granodiorite. Located in the northern subtropical zone, Mount Jiuhua is not only affected by the humid monsoon, but also restricted by the altitude and topography of the mountain, so it has the characteristics of a mild, humid, shady and cool mountain climate. Jiuhua Mountain overlooks the Yangtze River in the north, Huangshan Mountain in the south, Taiping Lake in the east, and Chizhou in the west. It stretches for more than 100 kilometers. The total area of Mount Jiuhua is about 120 square kilometers, roughly in a south-north direction, between 117°43′-118°80′ east longitude and 30°24′-30°40′ north latitude
Buddhist Culture
From the foot of the mountain to Tiantai Peak, there are many famous temples and ancient temples in Jiuhua Mountain, and there are many cultural relics and historic sites. There are still 78 ancient temples such as Huacheng Temple, Yueshen Palace, Huiju Temple, and Baisui Palace, and more than 1,500 Buddha statues. More than 1,300 pieces of cultural relics such as imperial edicts, Tibetan scriptures, and other jade seals and ritual instruments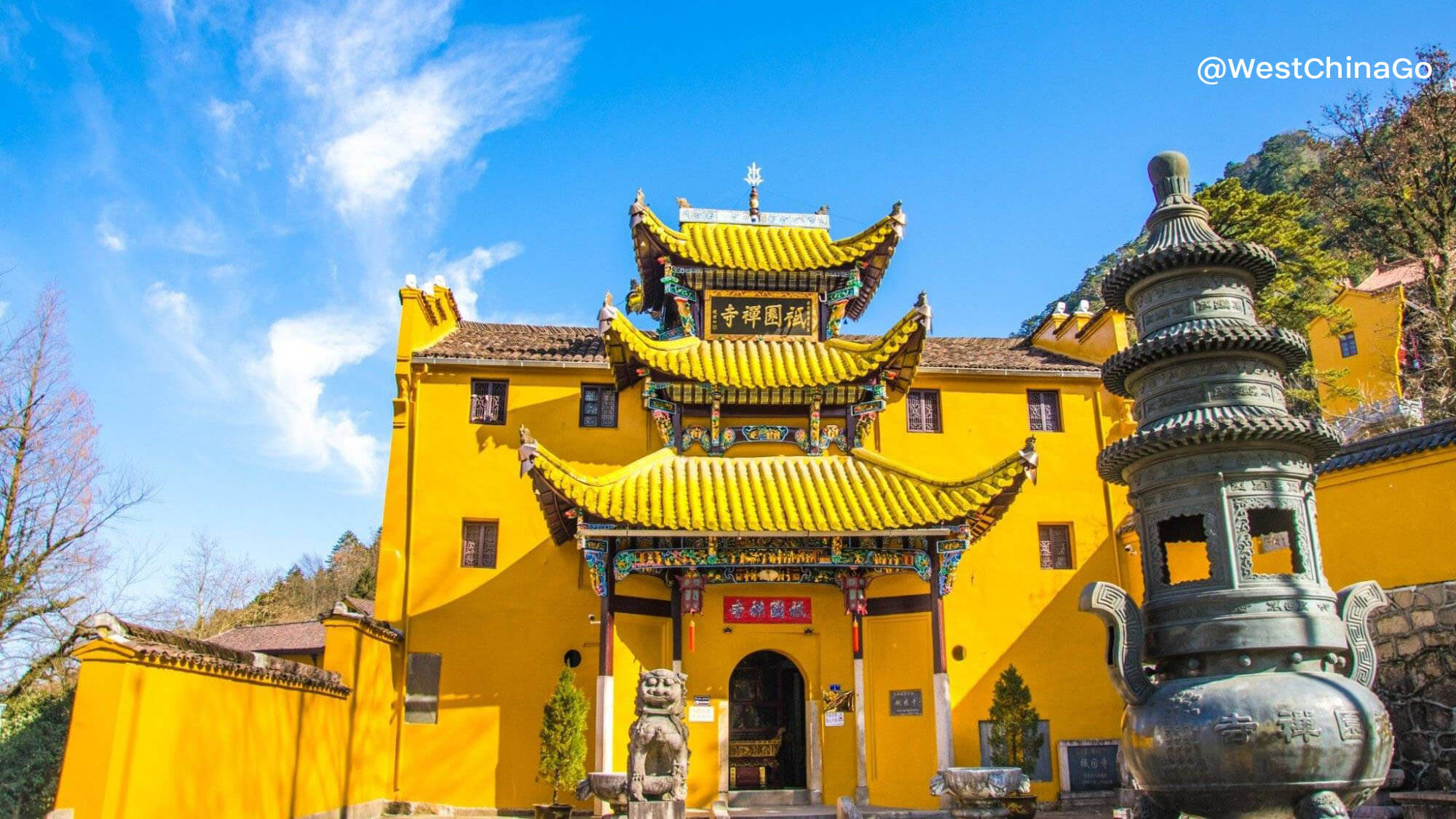 Jiuhuashan Mountain Video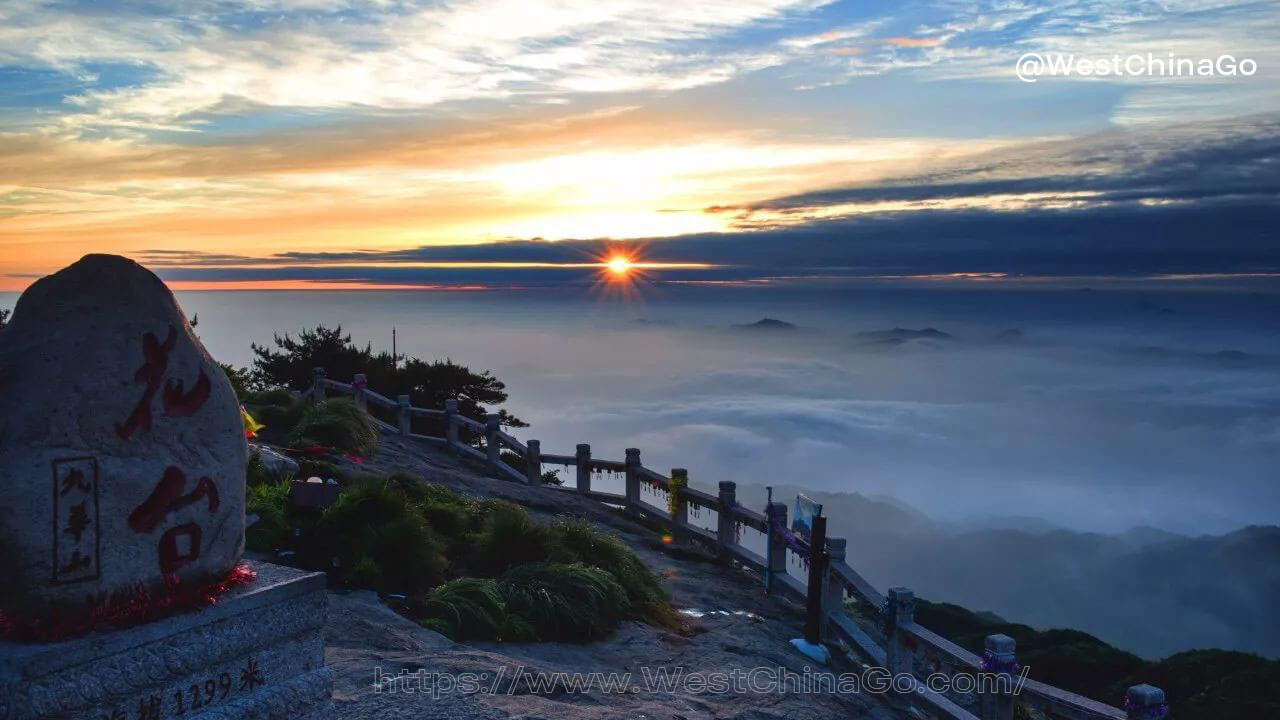 Jiuhuashan Mountain Tourist Map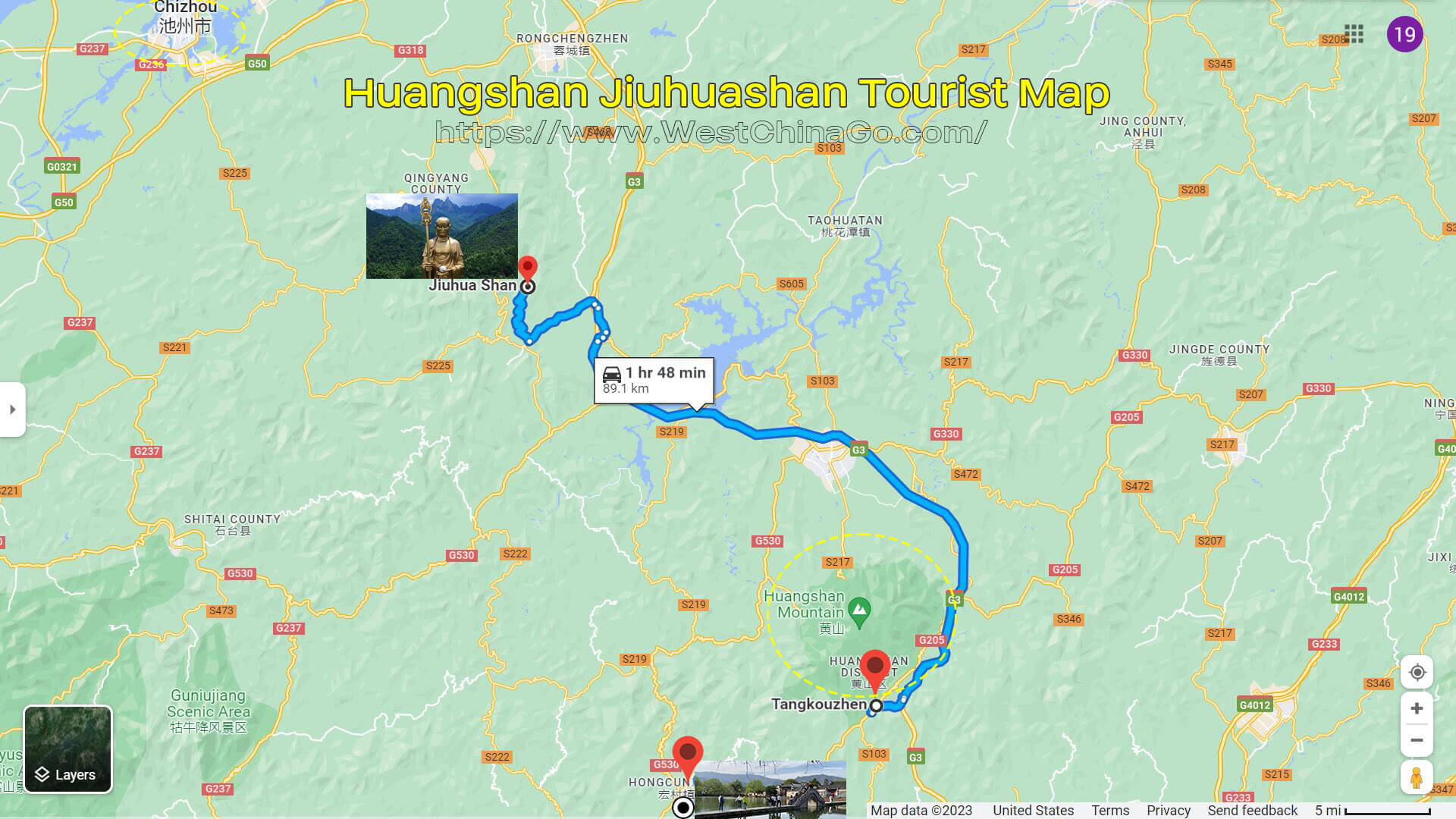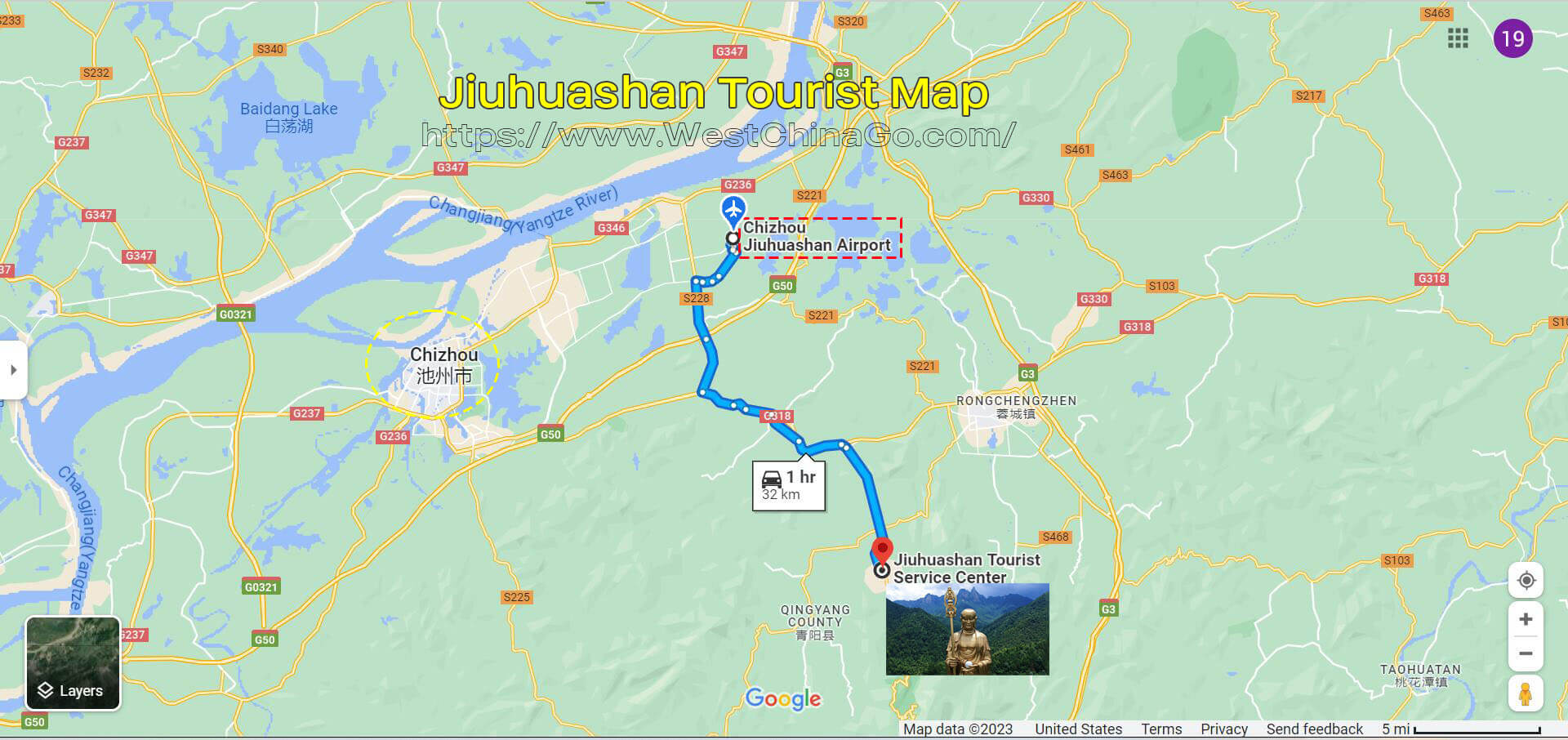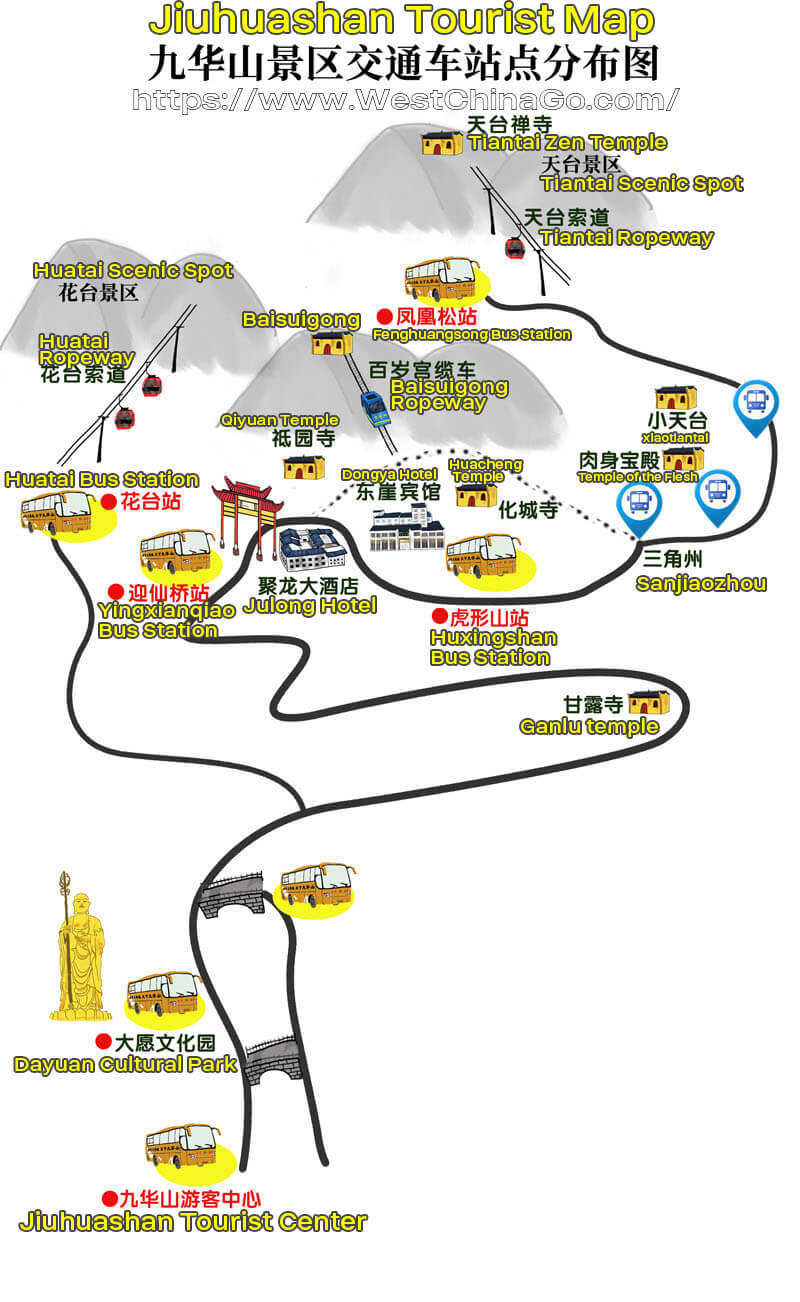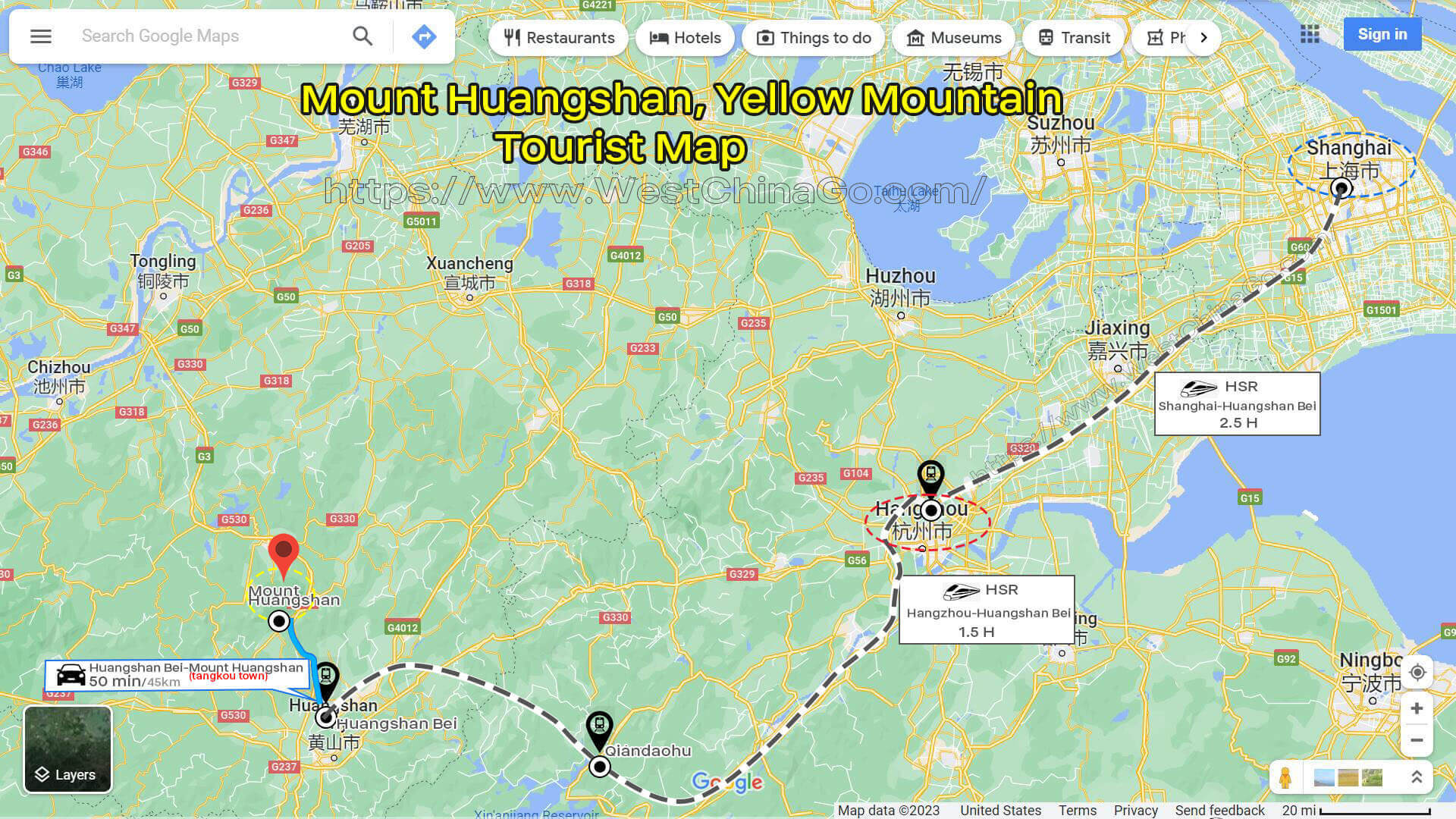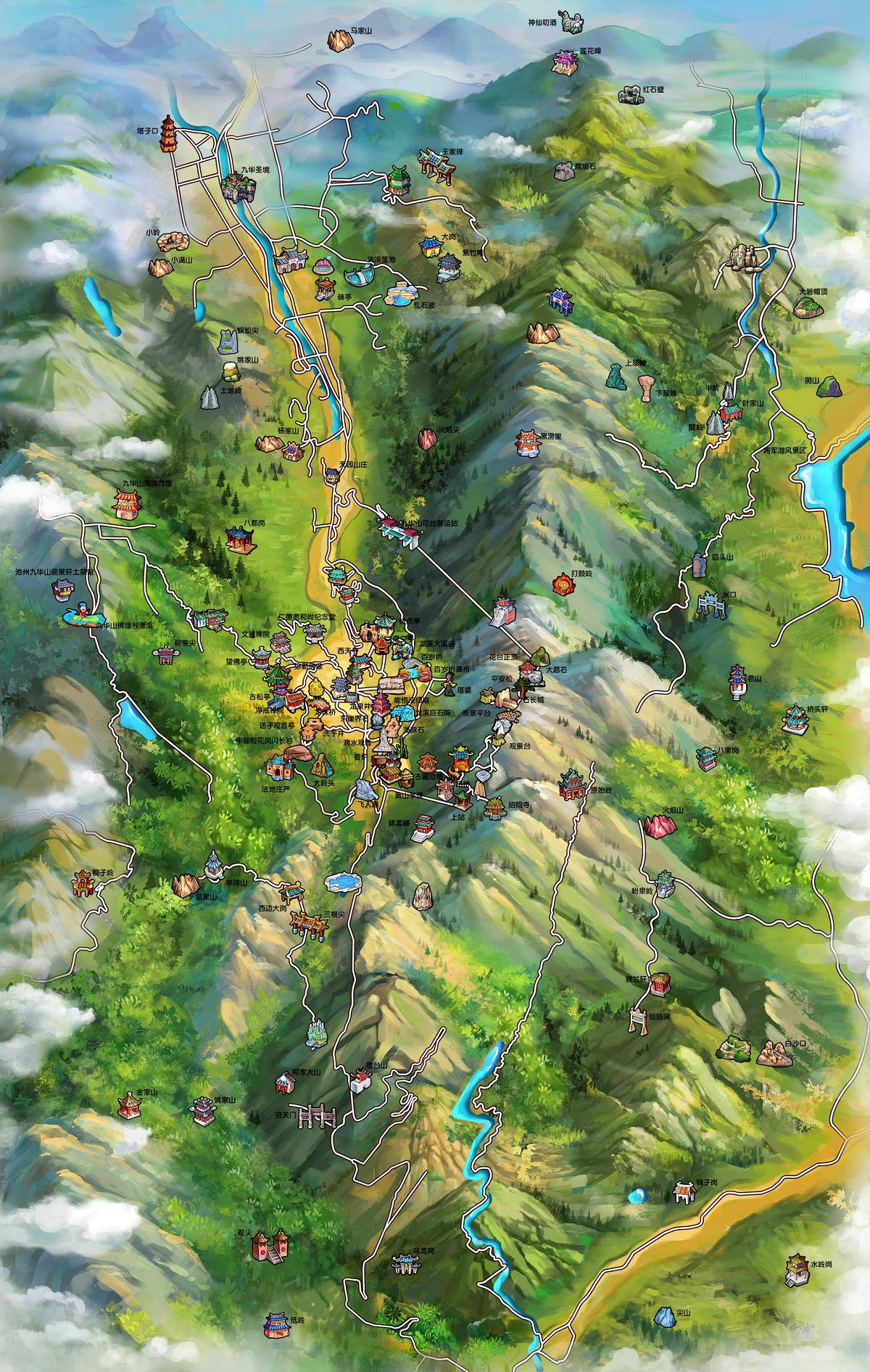 Jiuhuashan Mountain Travel Guide
Jiuhua Mountain is different from other mountains! It is divided into two scenic spots: mountain climbing and burning incense, two tickets, and accommodation will also change accordingly, so be sure to check it out in advance!
Mountain climbing
Mountain climbing: Huatai Scenic Area (no hotel, must go back and forth on the same day), self-driving or scenic bus to the cable car station, you must take the cable car up (ticket price 120 yuan, no tickets required), then climb the mountain and the horizontal plank road (it is recommended to climb the mountain first, then return the plank road, It is a circular route, the whole journey takes 2 hours in normal weather, and it takes longer in rainy and snowy weather, you need to pay attention to the last bus at 16:30).
Burning incense:
Burning incense: 140 yuan is required for Jiuhua Mountain tickets (many hotels and homestays, you can live in it and play slowly), there are temples such as the Centennial Palace and the rooftop, it is recommended to climb up and take the cable car down.
Accommodation
Accommodation: If you only climb the mountain, live at the foot of the mountain. Take the scenic bus to Huatai Scenic Area. If you only burn incense, it is recommended to live in Jiuhua Street (that is, the ticket office halfway up the mountain), or it is cheaper to live down the mountain. If you burn incense first and then climb the mountain, it is recommended to live in Jiuhua Street.
Travel Tips
Do not go up the mountain to Jiuhua Street first, then go down the mountain to Huatai Scenic Area, and then go up the mountain to live in Jiuhua Street. This will invalidate the bus coupon, because each route can only be used once.
Each temple will provide three sticks of incense for free, no need to buy additional ones, and large-sized incense sticks are not allowed;
It is not allowed to take pictures in the temple, and you must not take pictures. You will be kicked out if you take pictures, but you can take pictures in the scenic spots outside;
When entering the Buddhist hall, do not step on the threshold, and visit in a clockwise direction;
There are many stairs on Jiuhua Mountain, so pay attention to the protection of your knees, and don't hold on if you can't climb down;
Don't look left and right when climbing the stairs. Most of the stairs on the mountain have no guardrails, which is a bit dangerous;
When playing in the mountains, unless the weather forecast is sunny, it is best to prepare a disposable raincoat;
Huangshan Jiuhuashan Mountain Transfer: Car Rental with Driver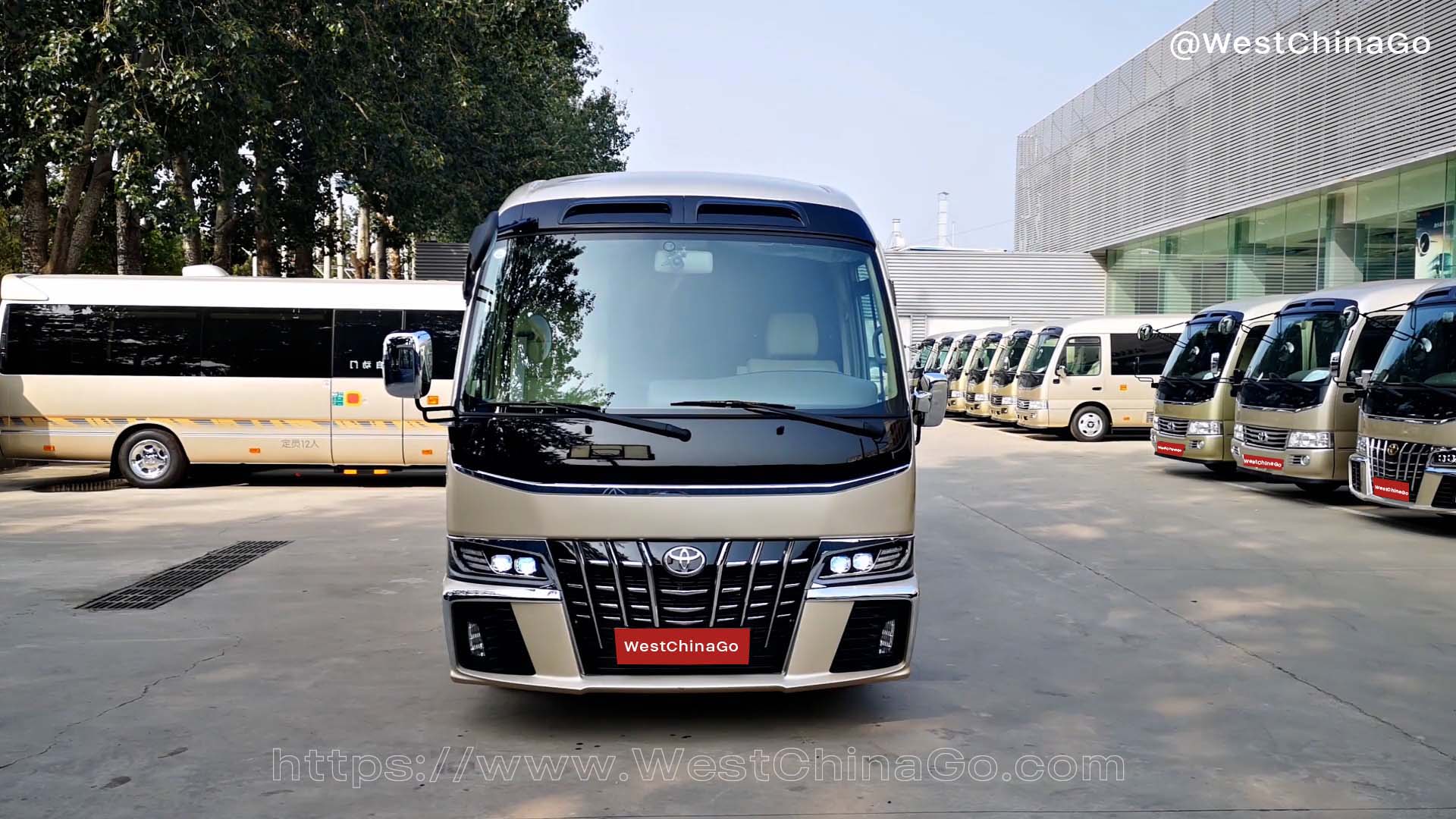 Mount Huangshan ⇄ Jiuhuashan
Chizhou Jiuhuashan Airport ⇄ Jiuhuashan
……
Jiuhuashan Mountain