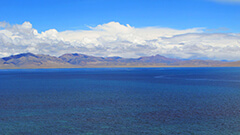 Lake Manasarovar
Chinese Name:玛旁雍措
Add: 阿里地区普兰县
Opening Time: 09:00-21:00
Tickets: 150 CNY/per
Tel: (+0086) 0894-5833361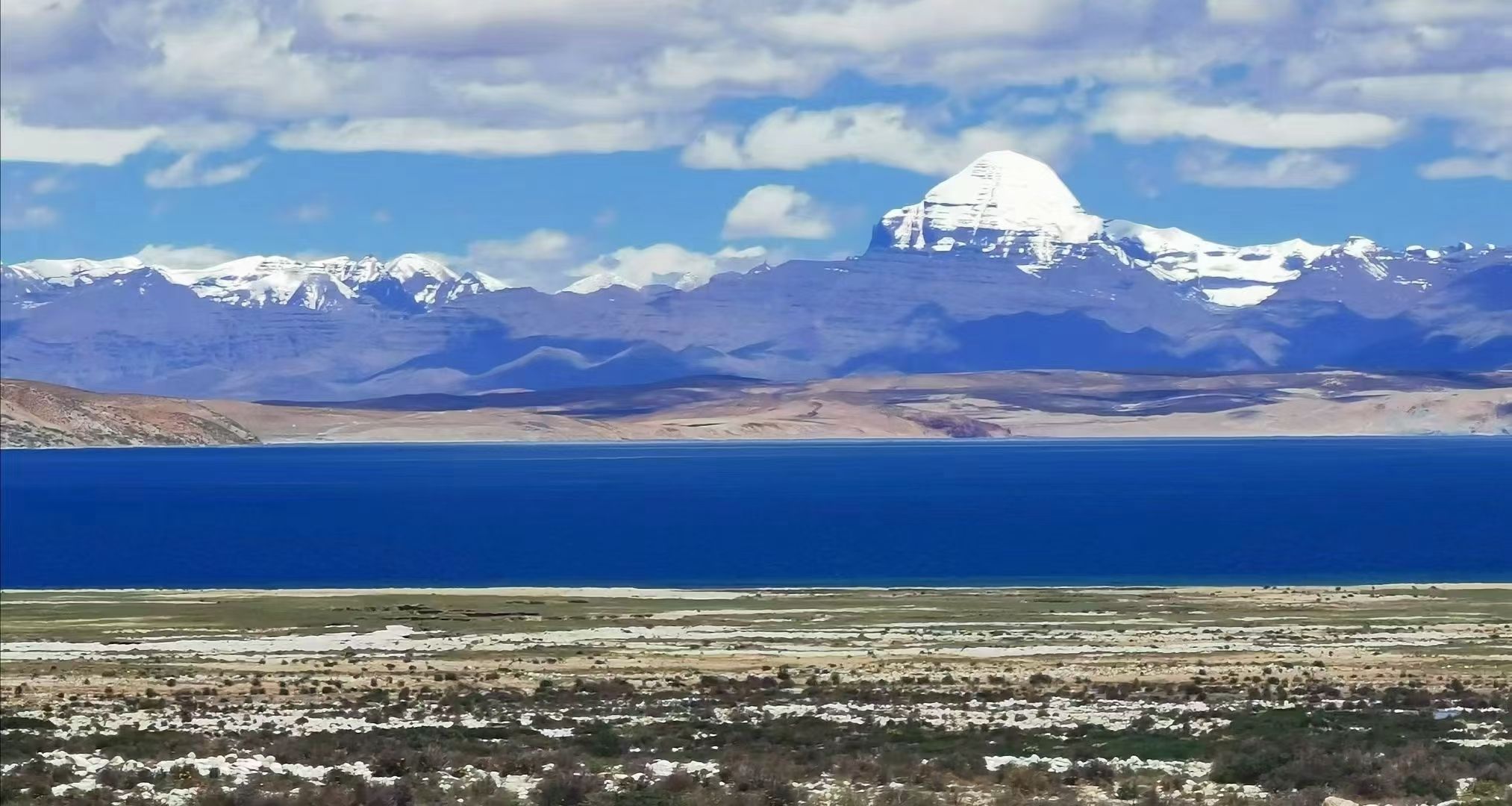 Lake Manasarovar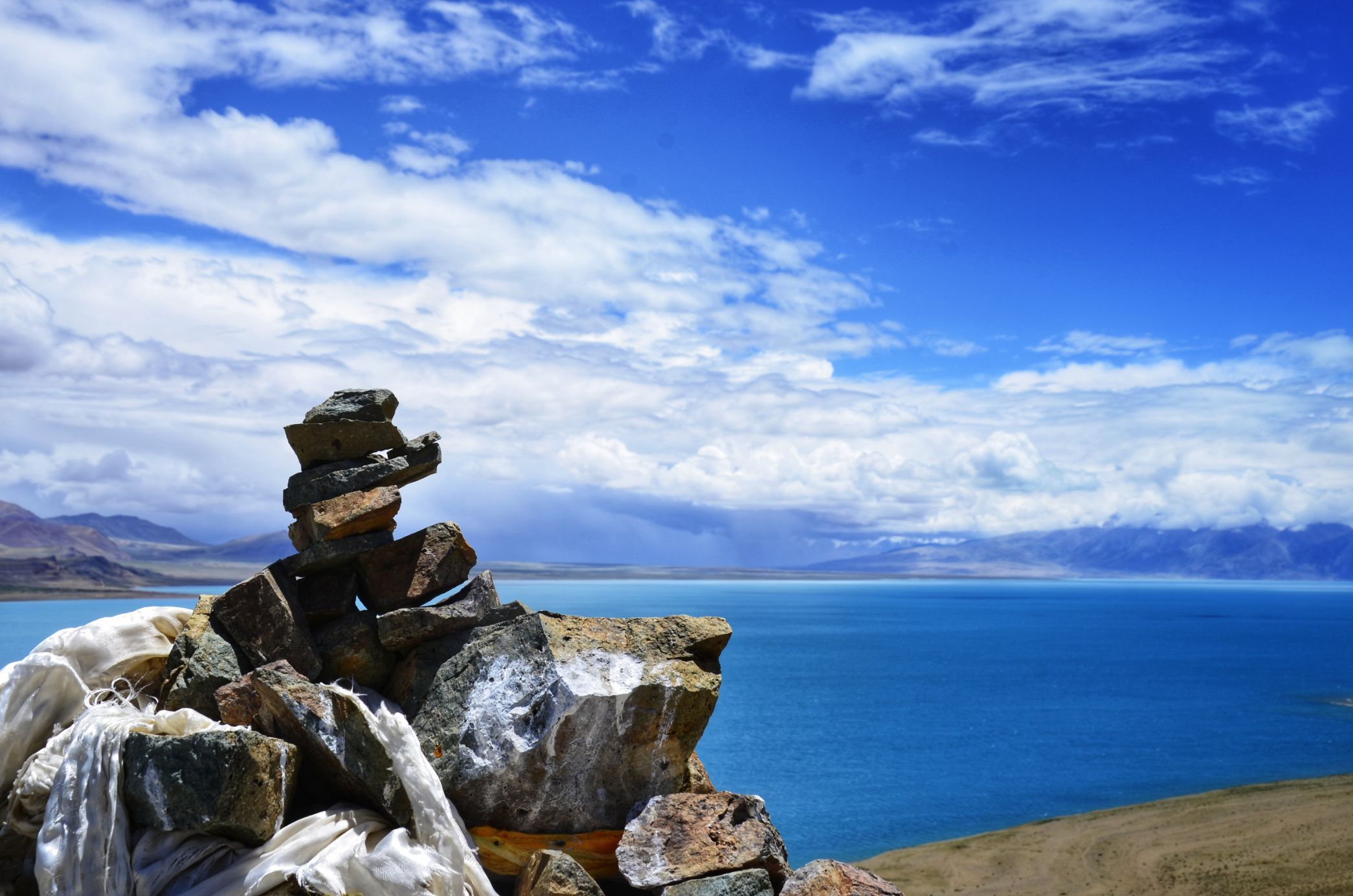 Characteristic
Manasarovar, which means "invincible Jasper Lake" in Tibetan, is located 30 kilometers southeast of Mount Kailash in Ngari Prefecture, with an altitude of 4,588 meters. It is one of the highest freshwater lakes in the world and is also a famous One of the three holy lakes. It is said here that she is the wife of Shenshan Gang Rinpoche, and it is also called "Sacred Mountain and Holy Lake".
Manasarovar's Legend
Manasarovar is currently the most transparent lake in China, with a transparency of up to 14 meters, clear and transparent. The clear lake water and the blue sky reflect each other, broad and magnanimous. Surrounded by the Namunani snow-capped mountains by the lake, the mountains and waters are breathtaking. Believers believe that Manasarovar is the nectar given to people by the Buddha. It can remove the dirt on people's skin, cleanse the five poisons in people's mind, and prolong life. The place where the eminent monk Xuanzang called "the Jade Lake of Western Heaven" in "The Western Regions of the Tang Dynasty" is not only Mapang Yongcuo. Buddhist scriptures even respect this lake as "the mother of the world's rivers", and pilgrims throughout the ages have come here Turning the scriptures around the lake, bathing and purifying yourself are blessings in life
8 temples around Manasarovar
There are 8 temples around Manasarovar, just distributed in all directions of the lake, with different views. Taking the temple as a photo point, you can overlook the entire holy lake, and produce a large area of Manasarovar with different angles. One of the highlights of the lake.
ghost lake on the west side of the lake
There is a ghost lake on the west side of the lake, which is called "Laangcuo" in Tibetan. According to legend, it is the sister lake of Manasarovar Yongcuo. The two lakes are connected by an underground waterway. Interestingly, the water in Manasarovar is fresh water, while the lake in Laang Co is so salty that no grass grows on the lakeside, and it is called a poisonous black lake.
Things To Do
Walkinging around the lake is a sincere expression of devout believers. It takes about 7-10 days to walk around the lake and requires strong physical strength. In addition to surrounding the lake, you can also move a chair to sit by the lake, bask in the sun or stare at the distant Namunani Peak in a daze, which are all good choices. But remember to apply sunscreen with sufficient index before sunbathing. After all, the sunshine on the plateau can easily leave a deep impression on your skin.
Lake Manasarovar Tourist Map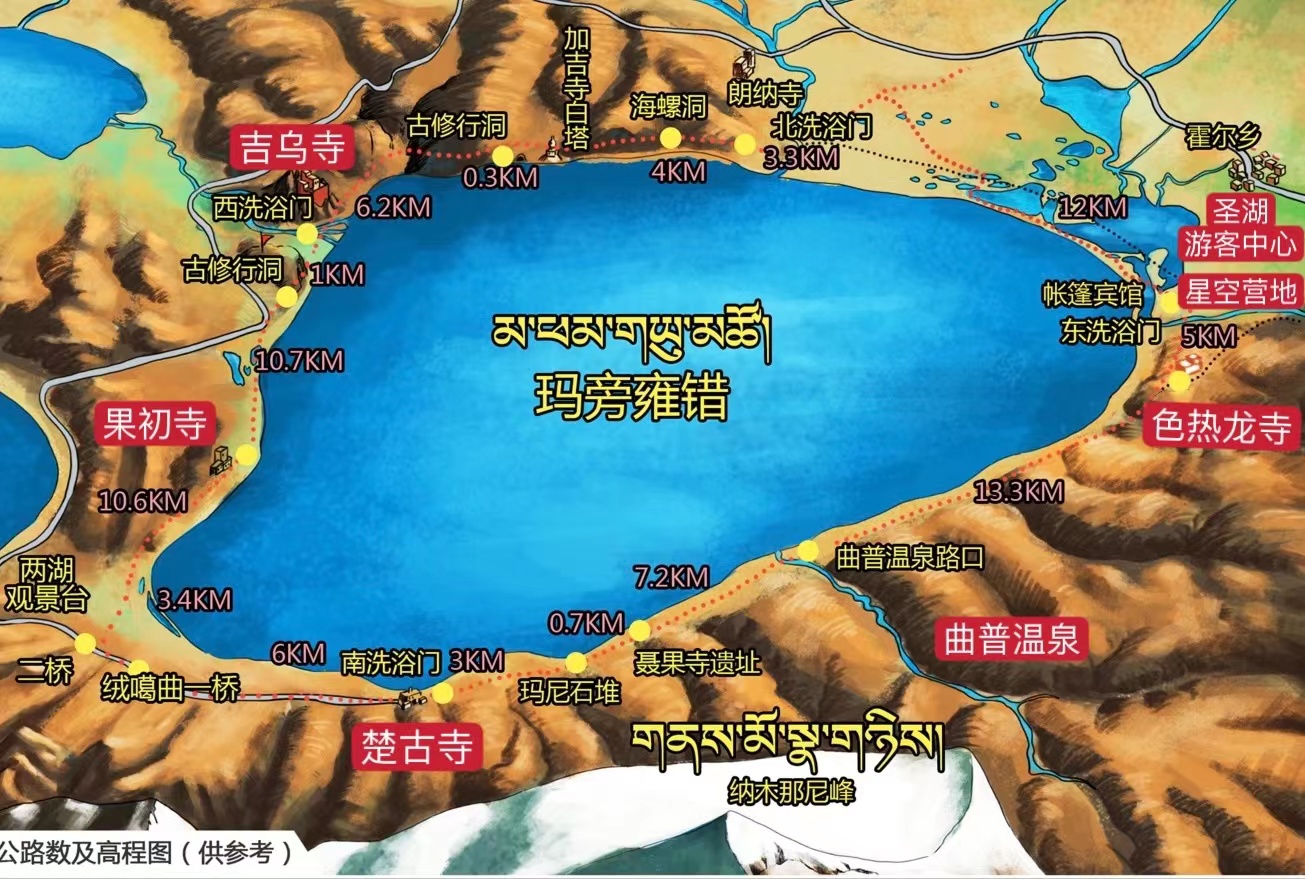 Lake Manasarovar