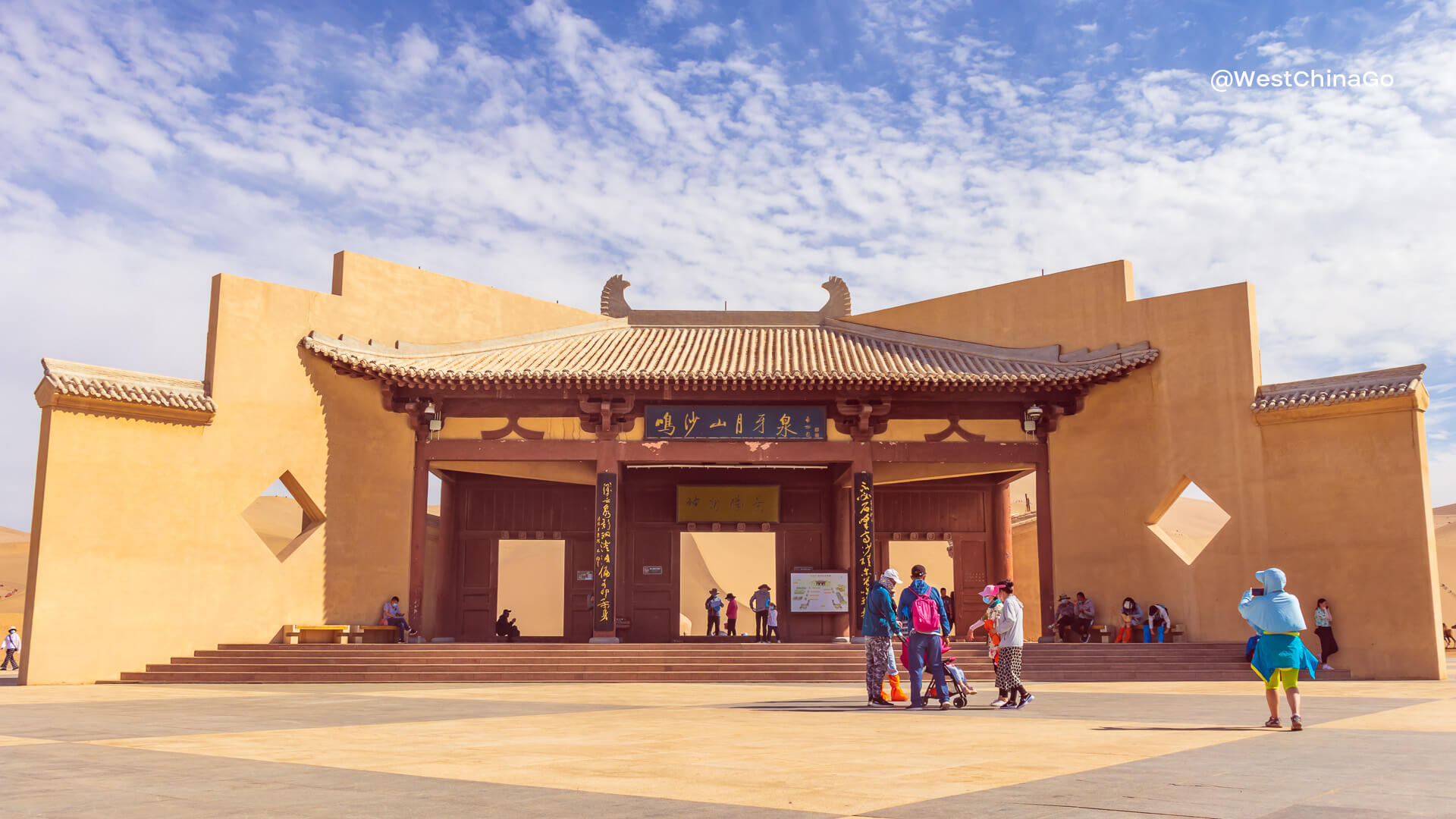 Dunhuang Mingsha Mountain
Chinese Name: 敦煌鸣沙山
Address: 酒泉市敦煌市鸣沙山景区
Tel: 0937-8883388
Recommended Visiting Time:half Day
Tickets 120 CNY
Ride Camel 100 CNY
Offical website: https://www.mssyyq.com/Html/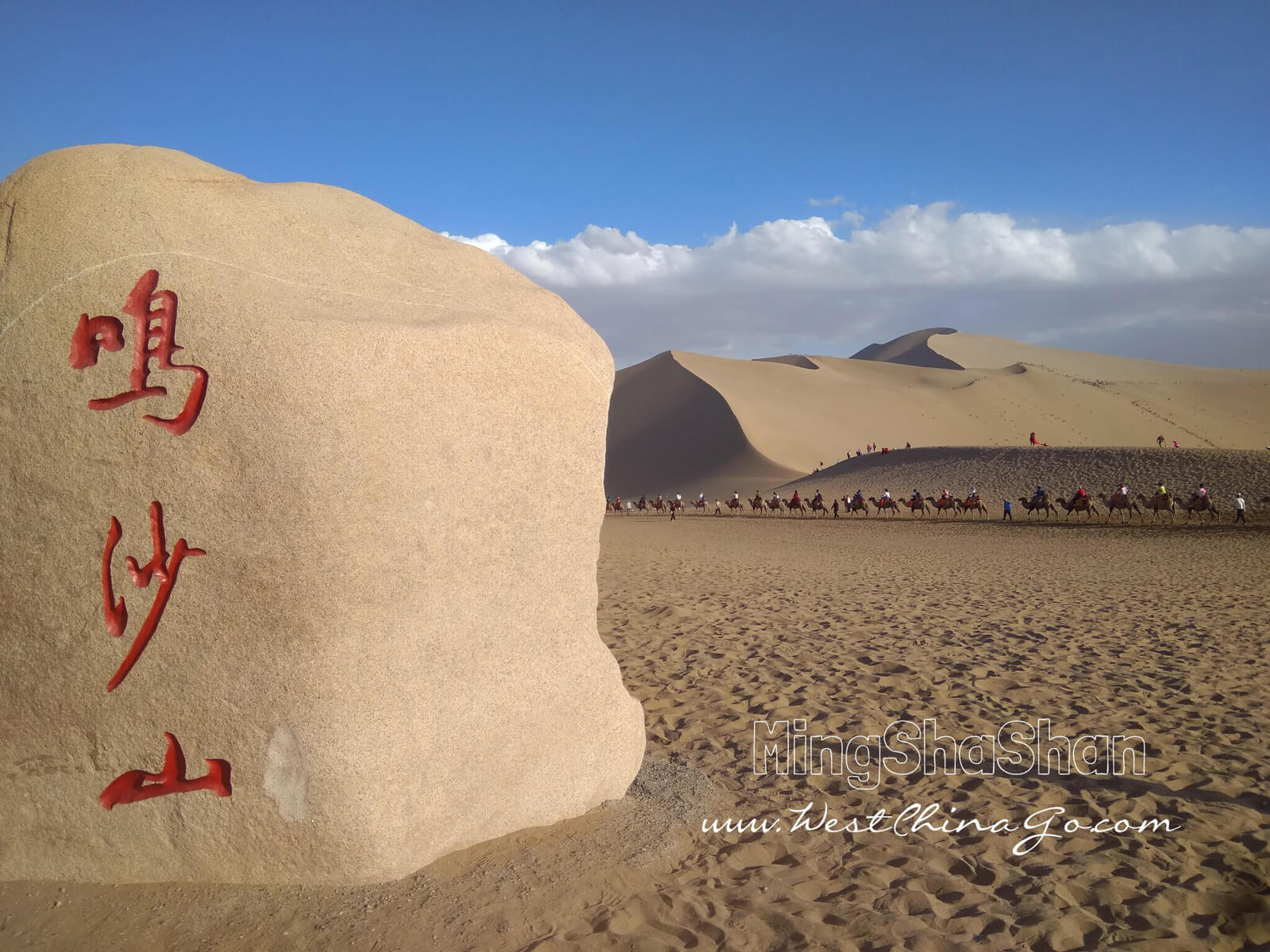 Dunhuang Mingsha Mountain
Echoing-sand Mountain is located 6km south of Dunhuang city proper, and this ranges of sand dunes winds on from Mogao Grottoes in the east, to Danghe Reservoir in the west,altogether about 40km long,20km wide,rising up at a relative height of dozens of meters.
The highest spot is its Southwest Peak of the rear mountain, about above sea level,while the primary peak of its front mountain is 1,240m above sea level.
It is o named because, under the human tread or wind blow,the sand produces a sound like a string instruments horn,a drum,or that of rumbling thunder.
Descent Lake looks exactly like a beautiful new moon lying at the north foot of Echoing-sand Mountain.
It is about 118m long from east to west, 54m wide,5m deep in four wonders: for thousands of years its shape remains exactly the same,a clean and green oasis on the deadly land,right inside the threatening sand dunes but never filled up by the sand, and a dish of the old fish from the lake will keep one always young.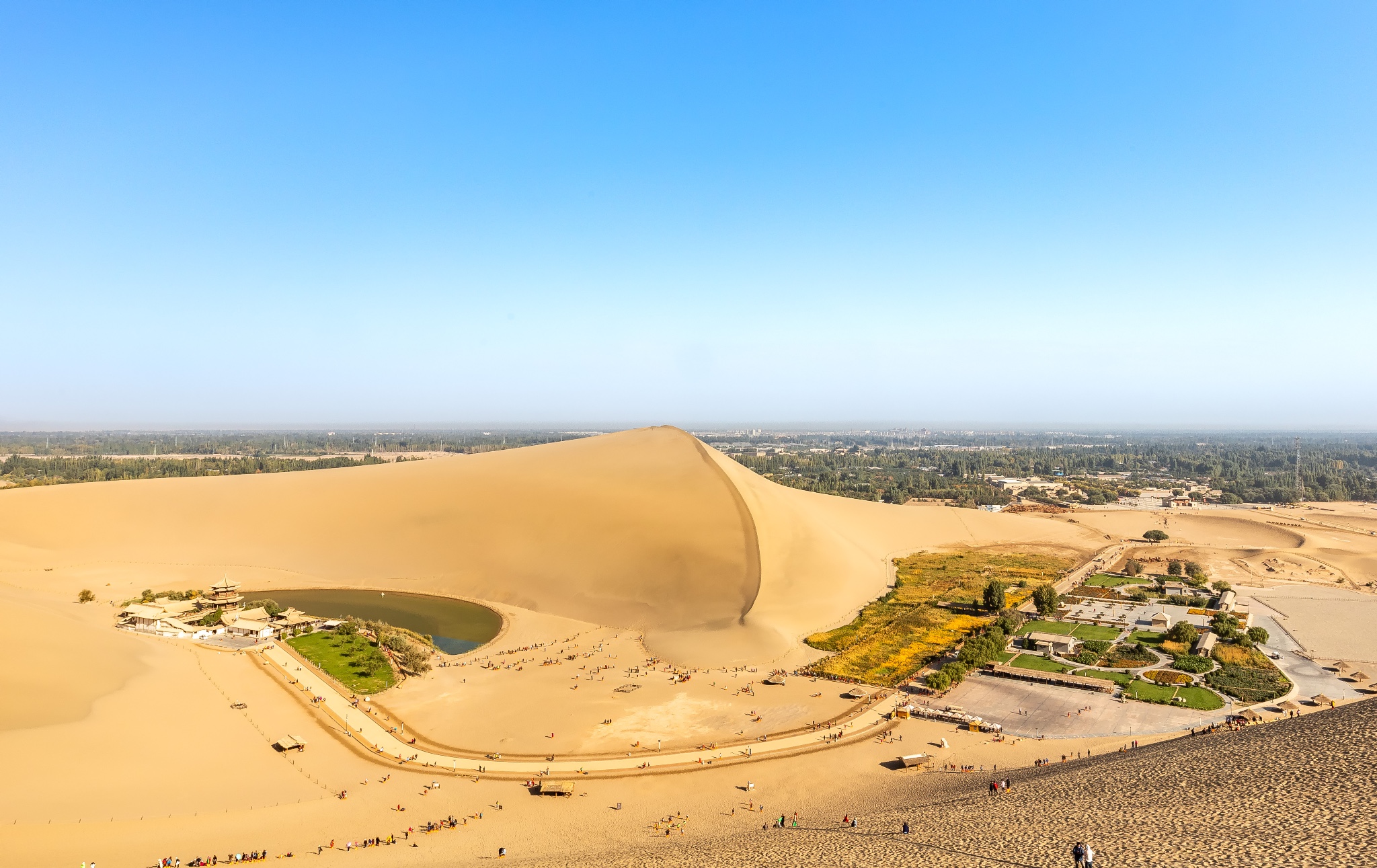 The sand mountain and the spring water here are named after the sound of the sand. The ancient name is "Shajiao Mountain" and "Shensha Mountain".
Climb the Mingsha Mountain, overlooking the Crescent Moon Spring, and enjoy the desert sunset on the top of the mountain and feel the vastness of the desert in the northwest.
Crescent Moon Spring is surrounded by Mingsha Mountain. It is named after a new moon in the water. This is the most famous place in Mingsha Mountain Scenic Area
Dunhuang Mingsha Mountain Photo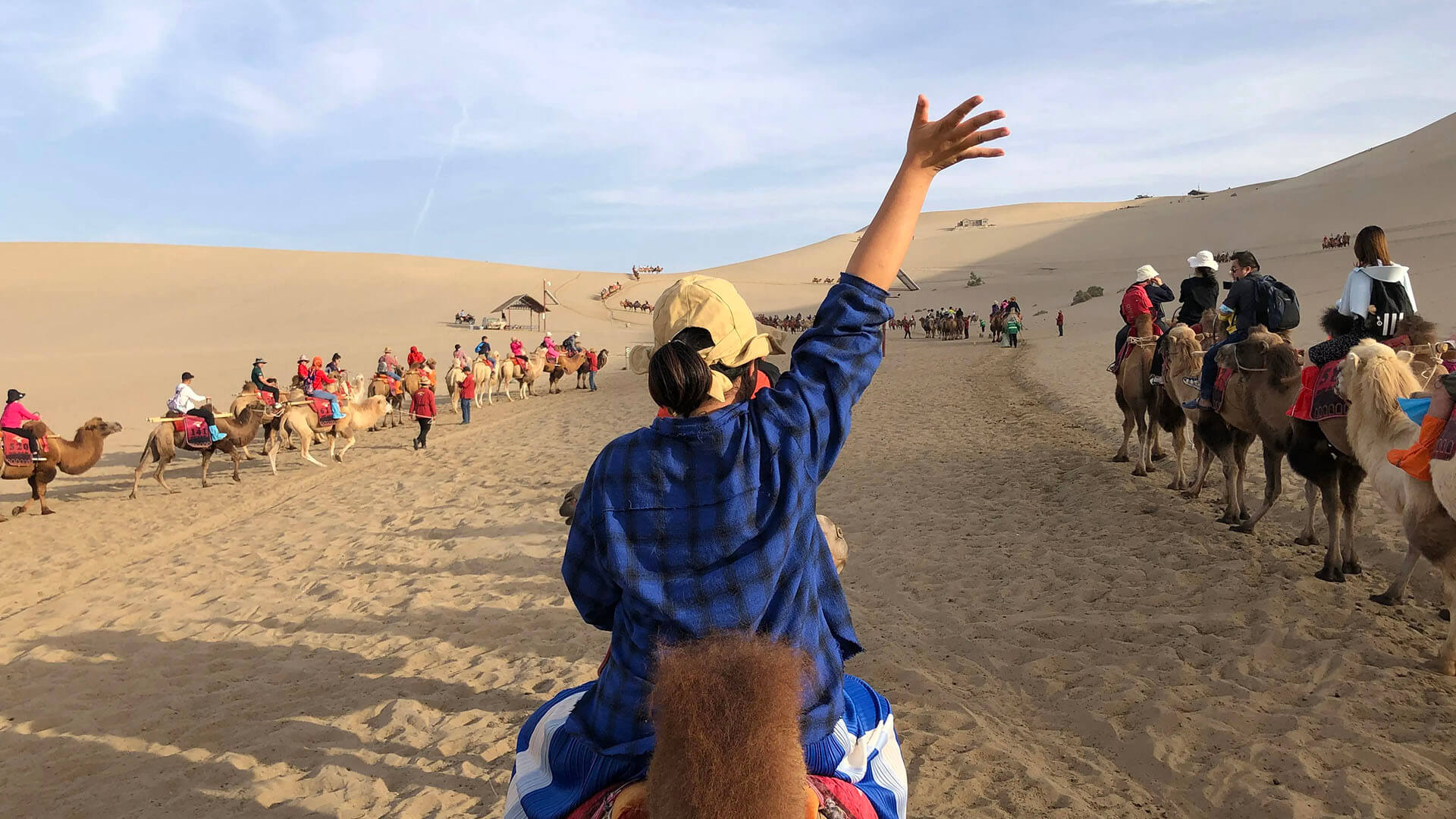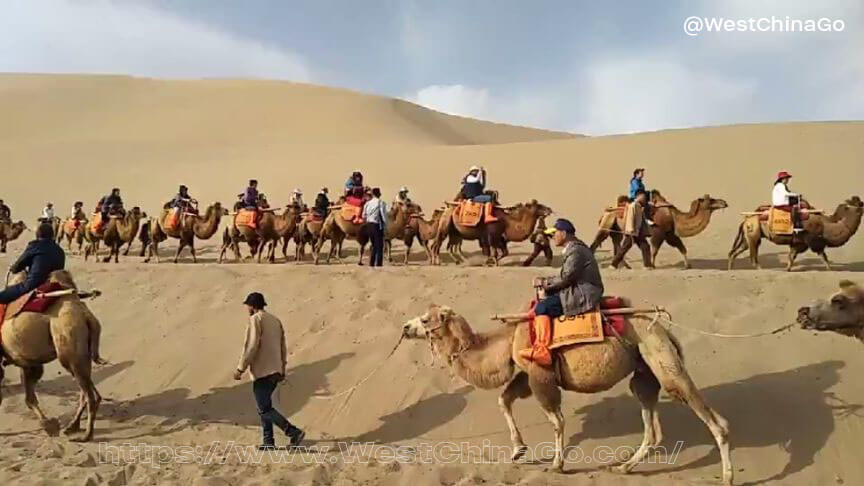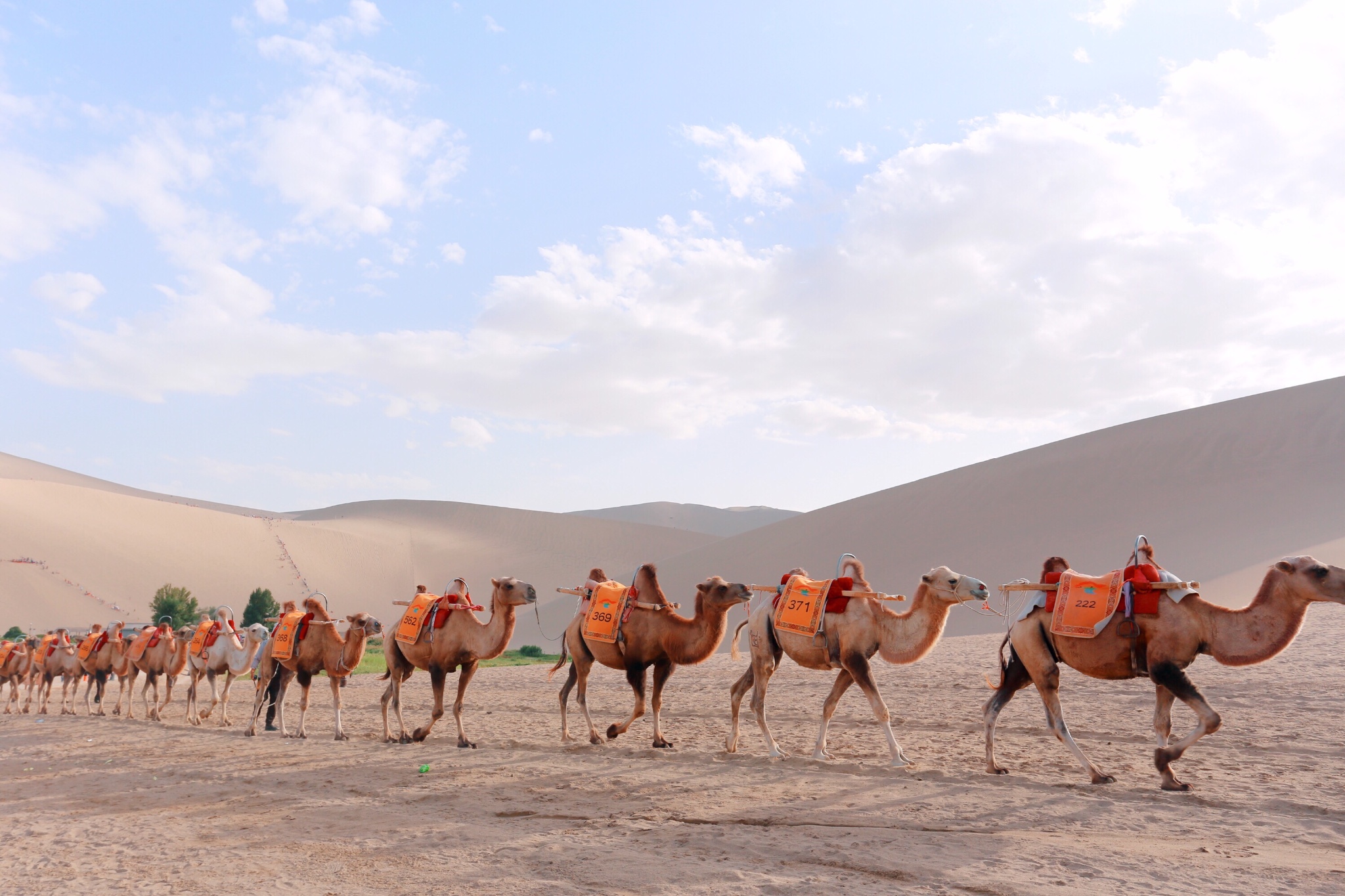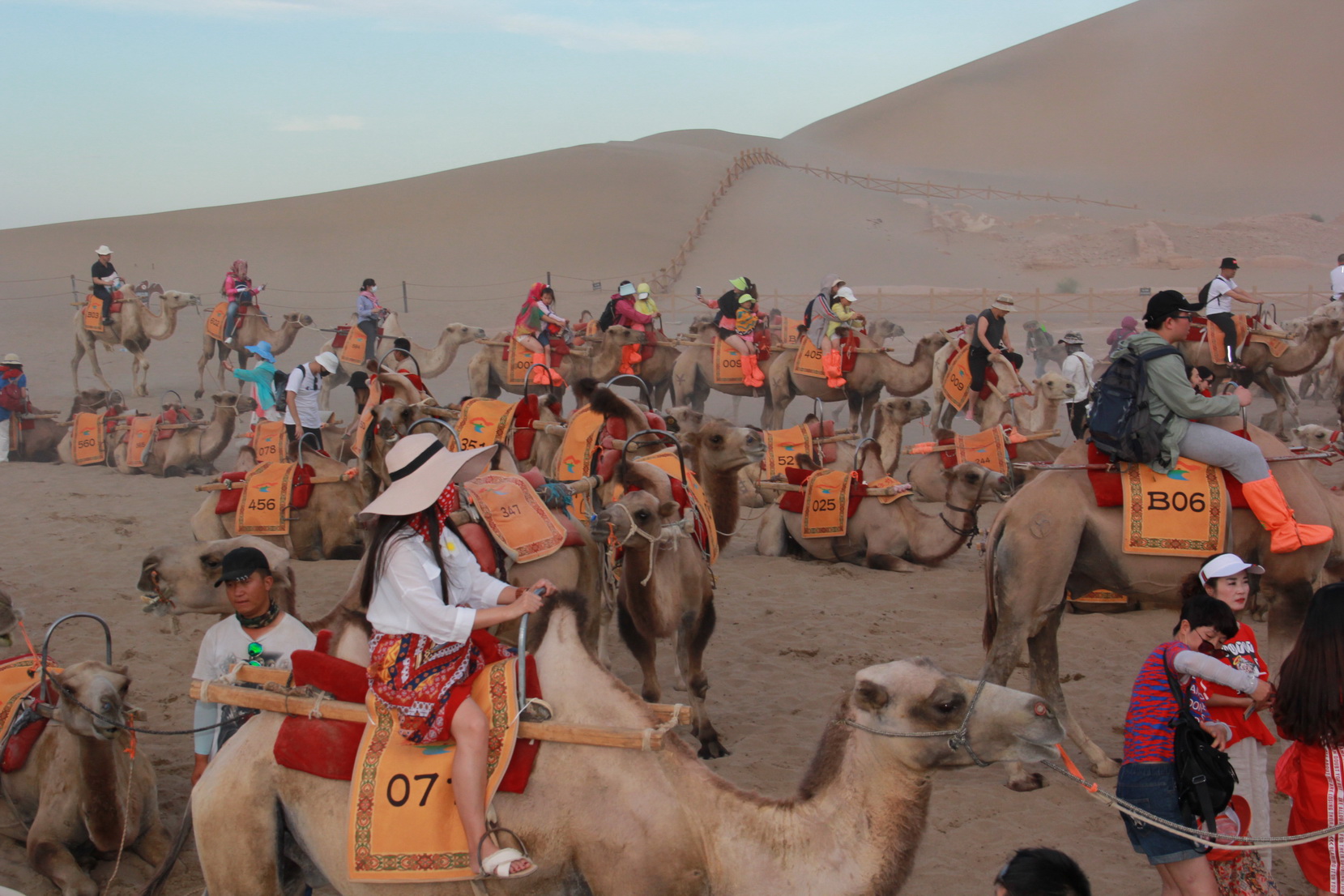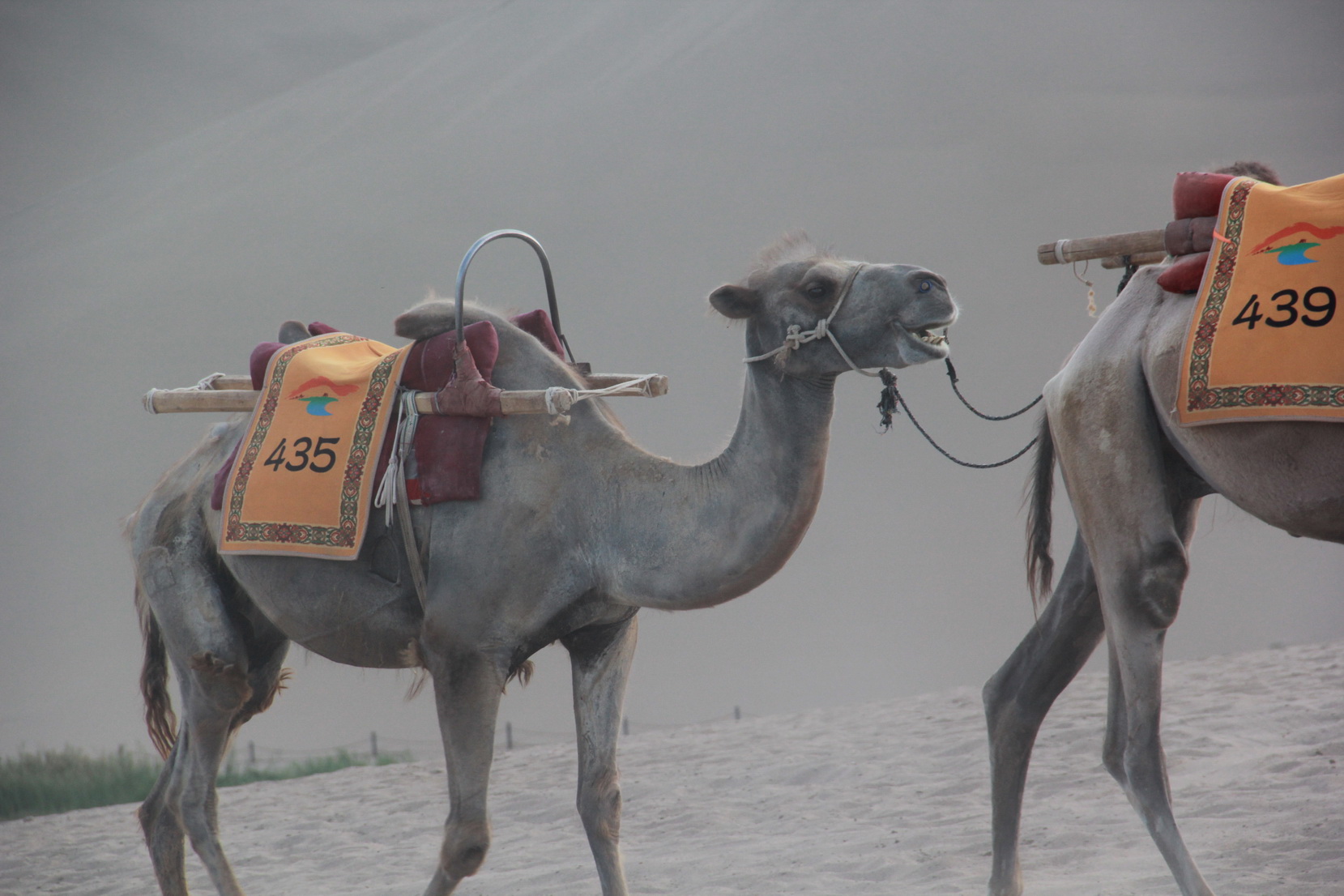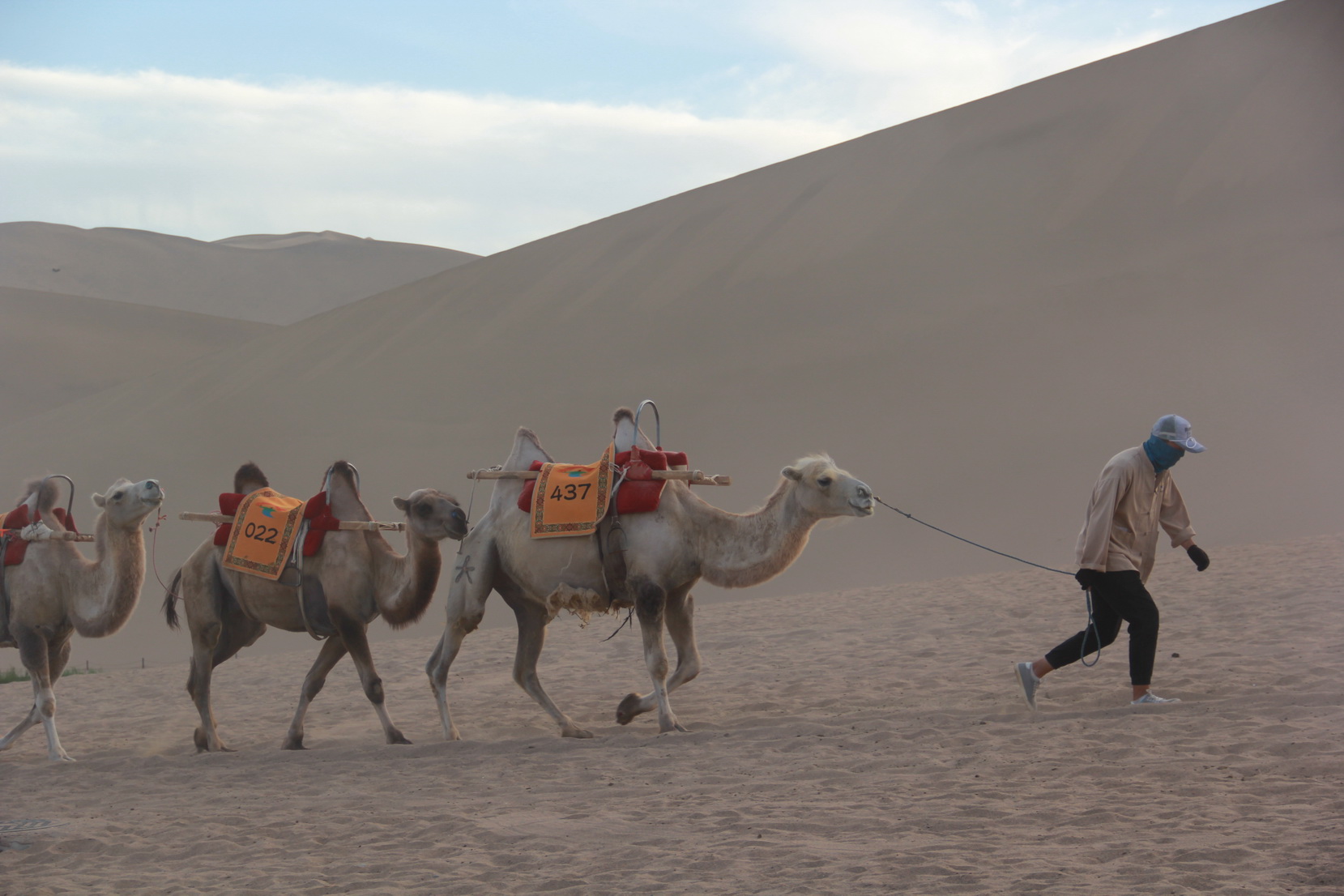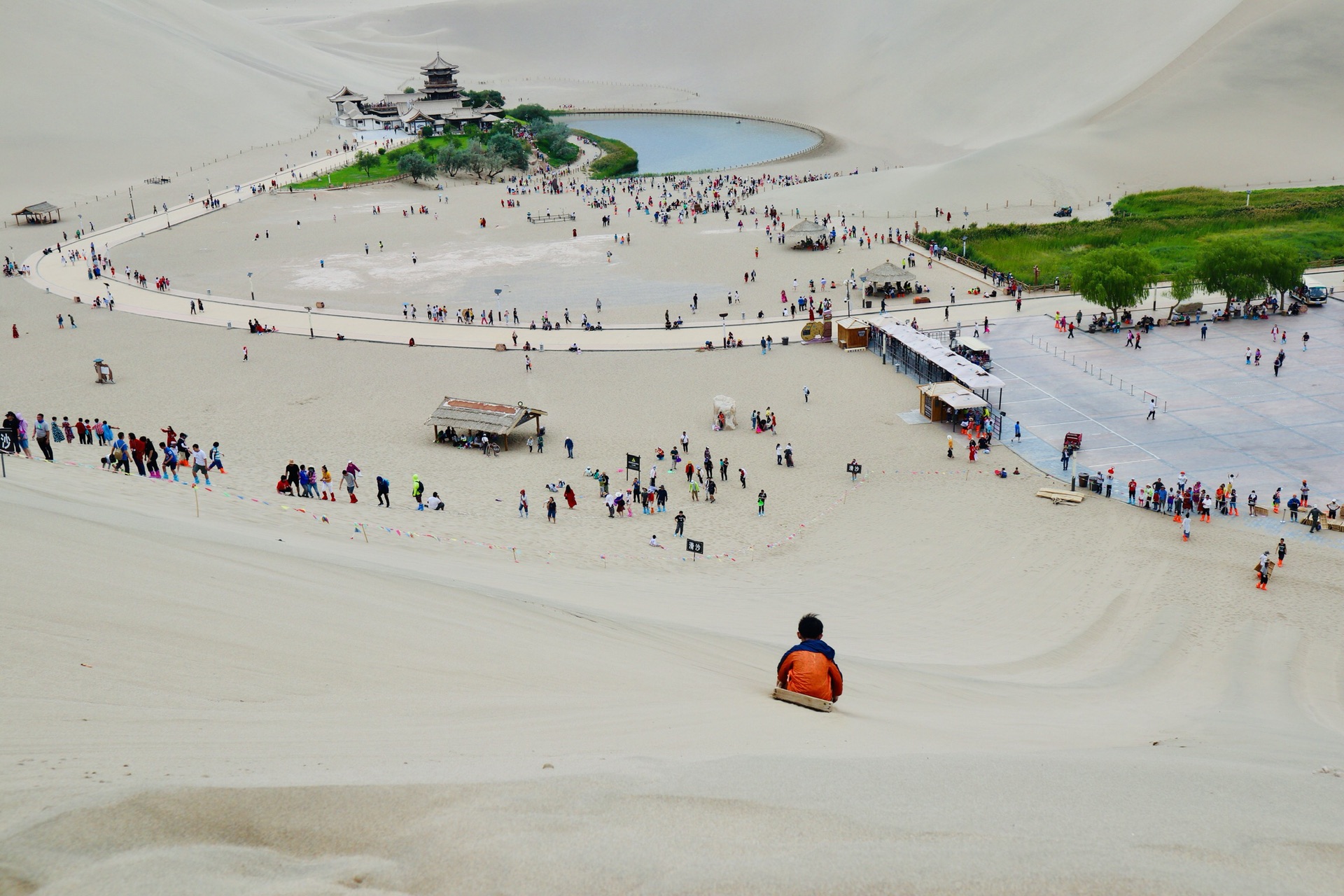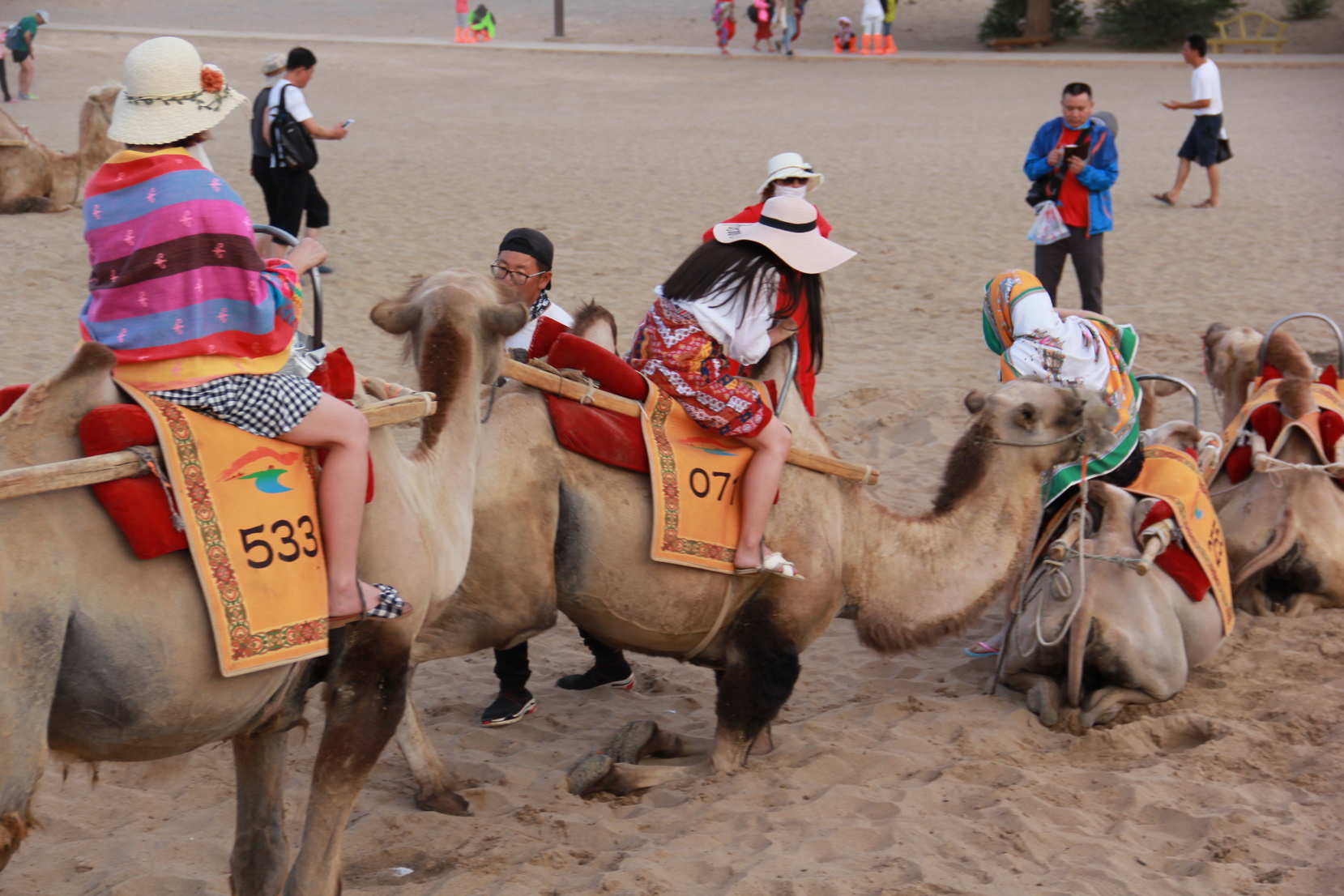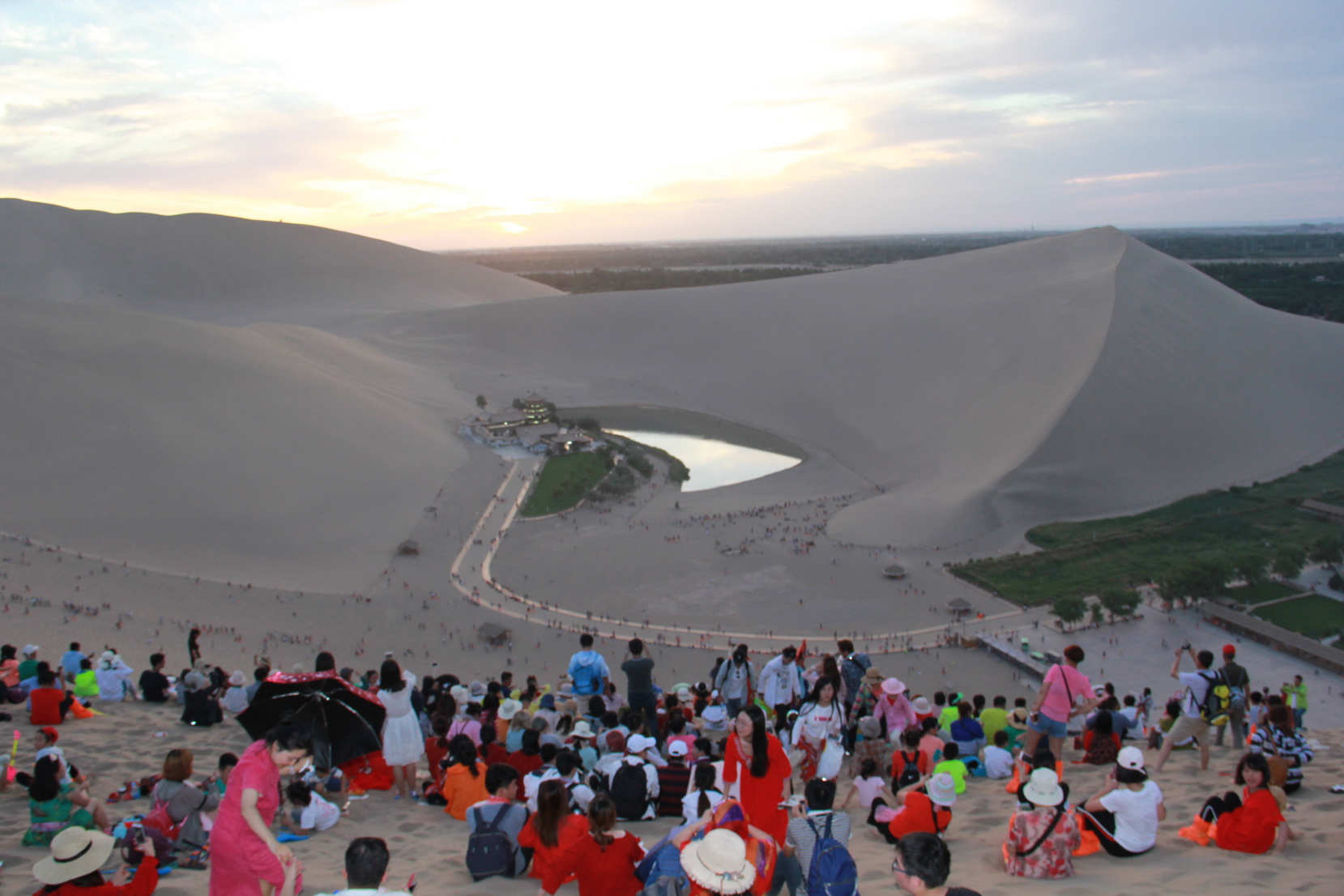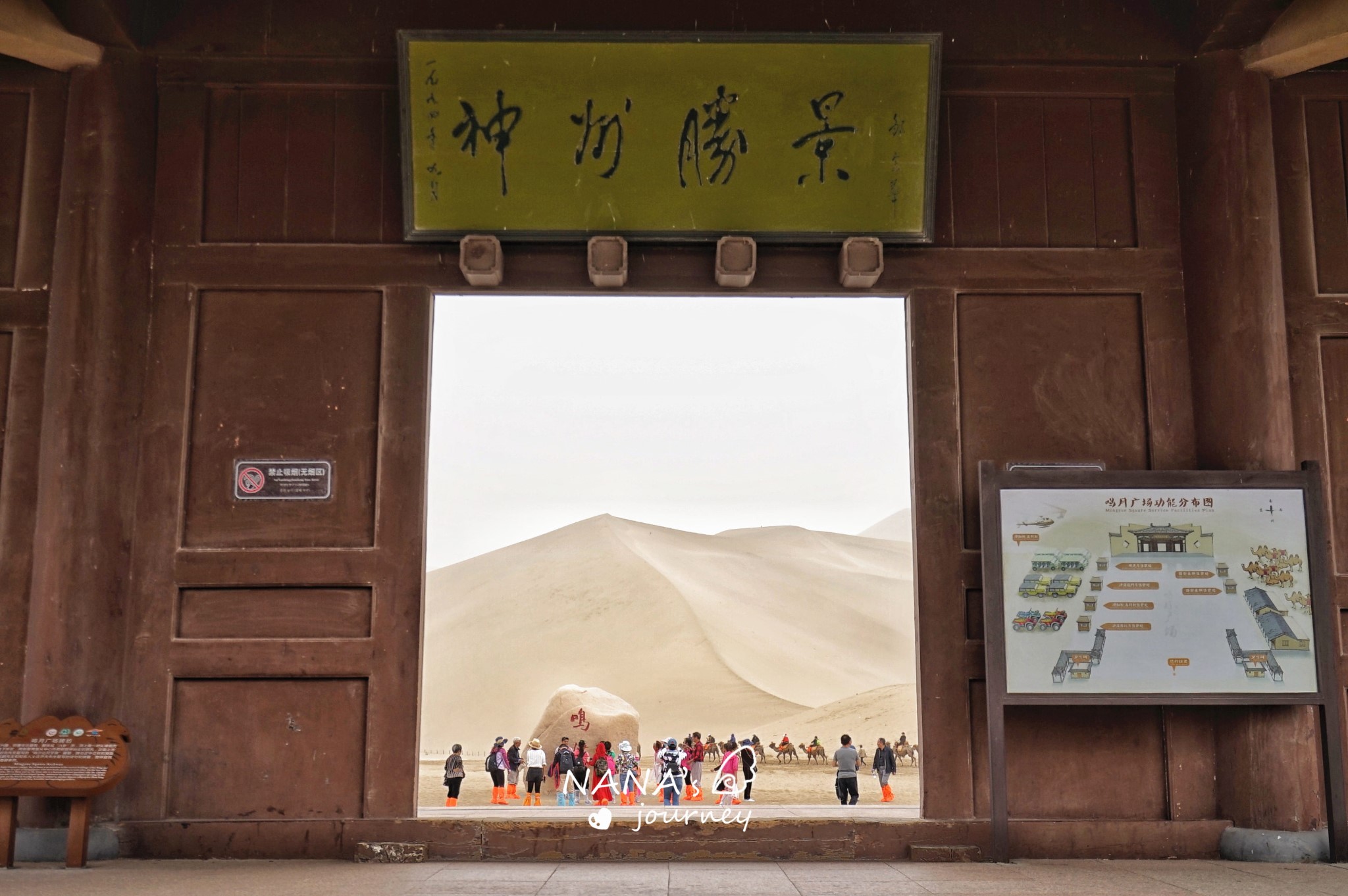 Dunhuang Mingsha Mountain Tourist Map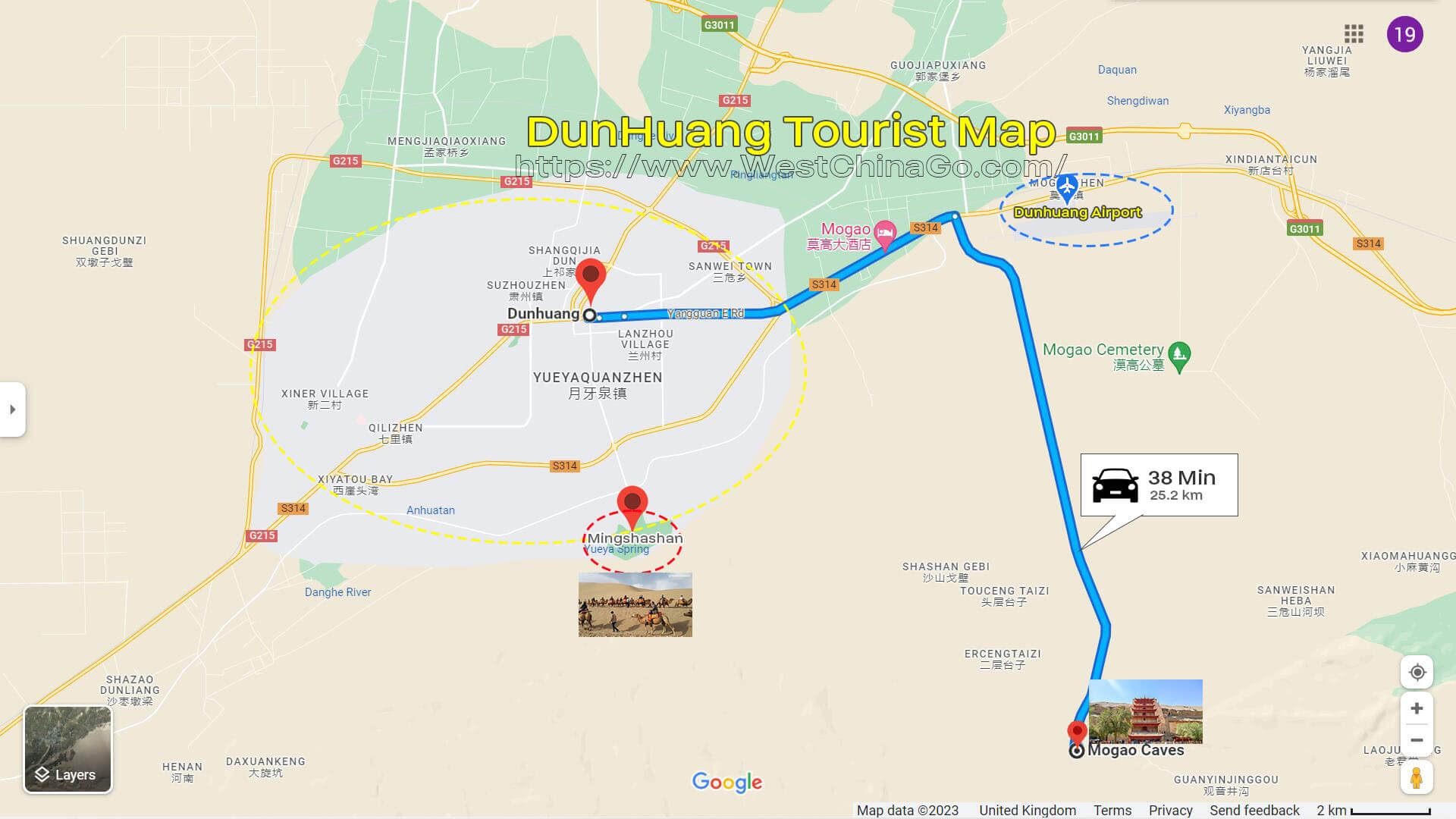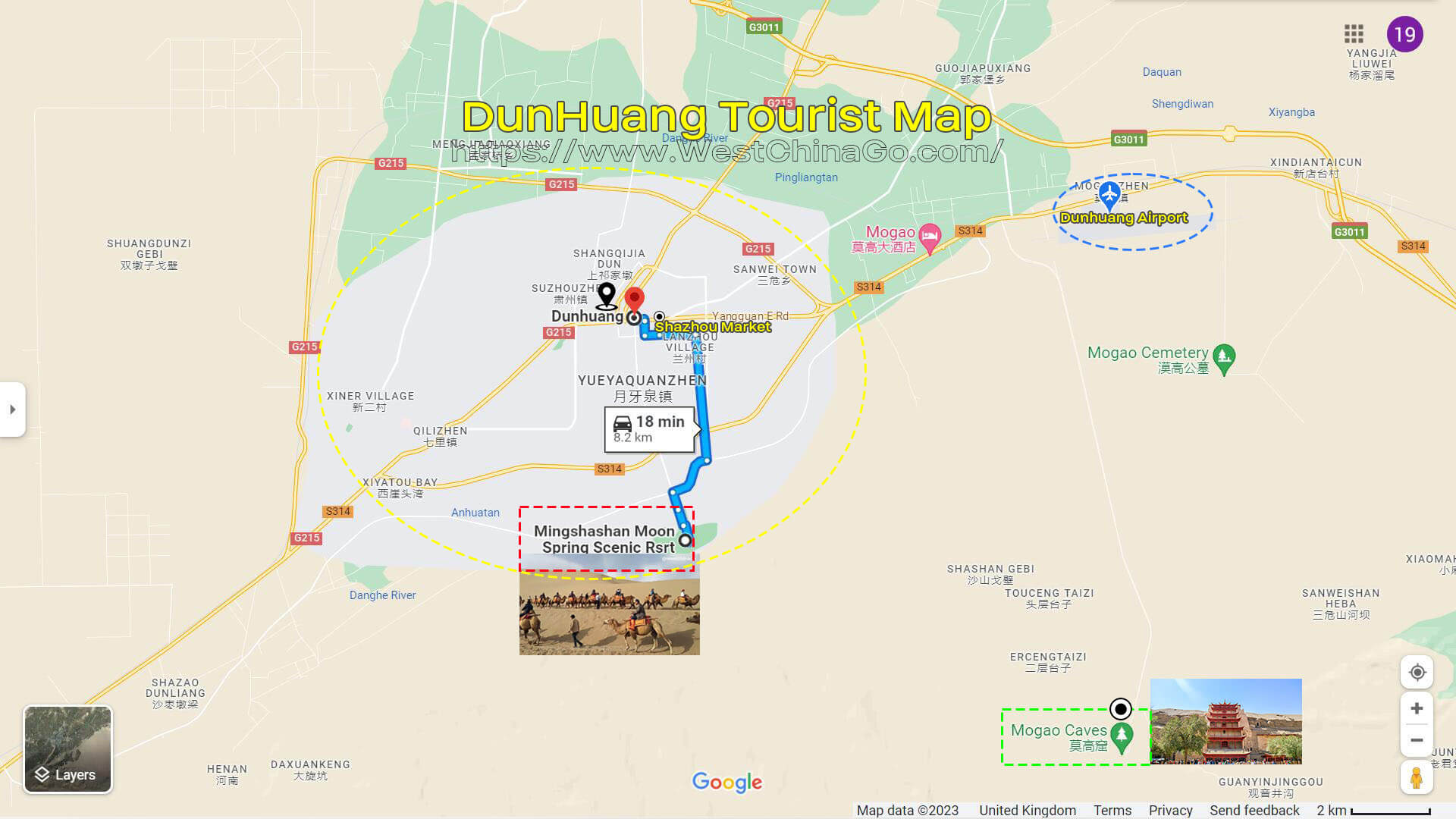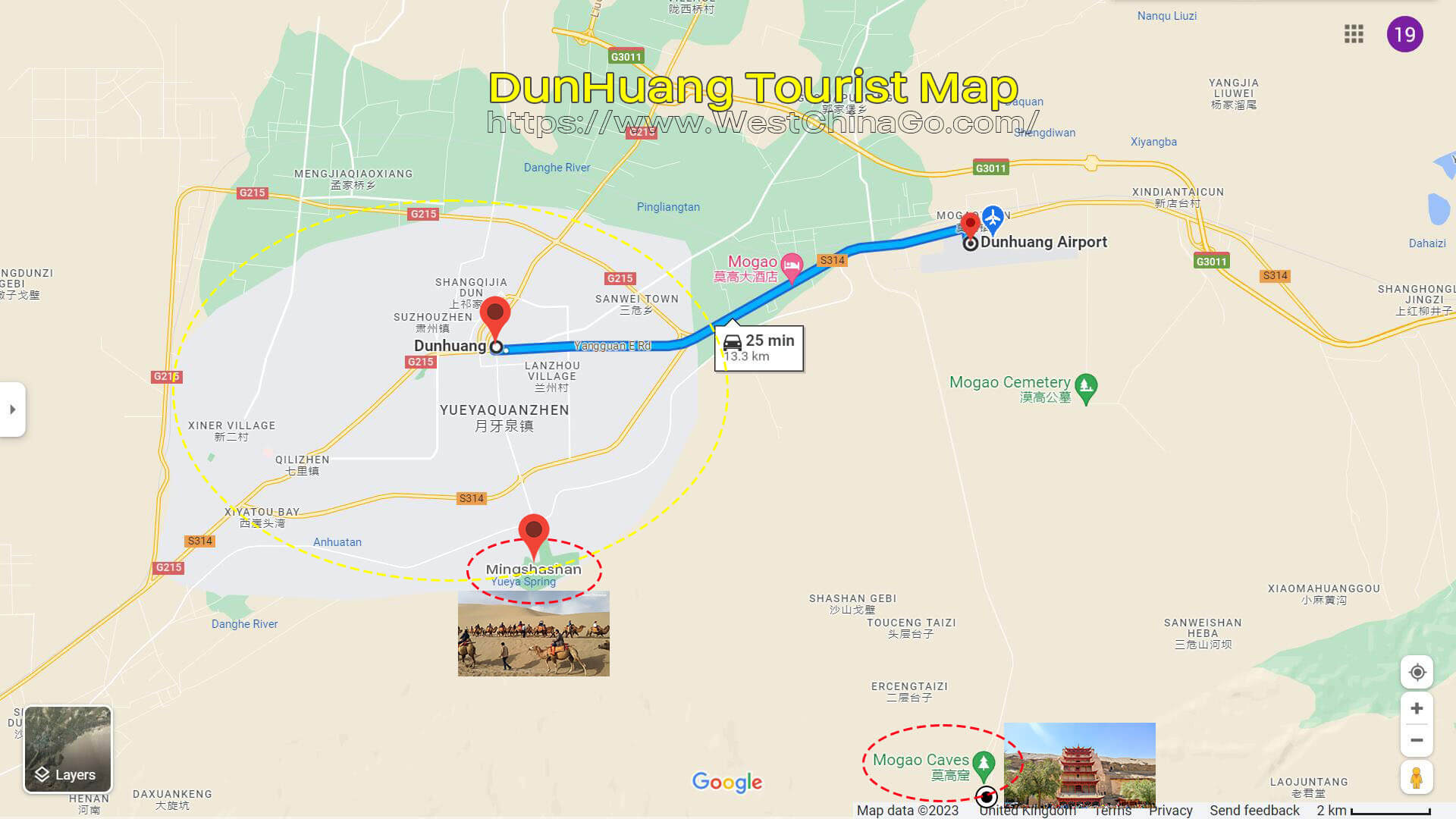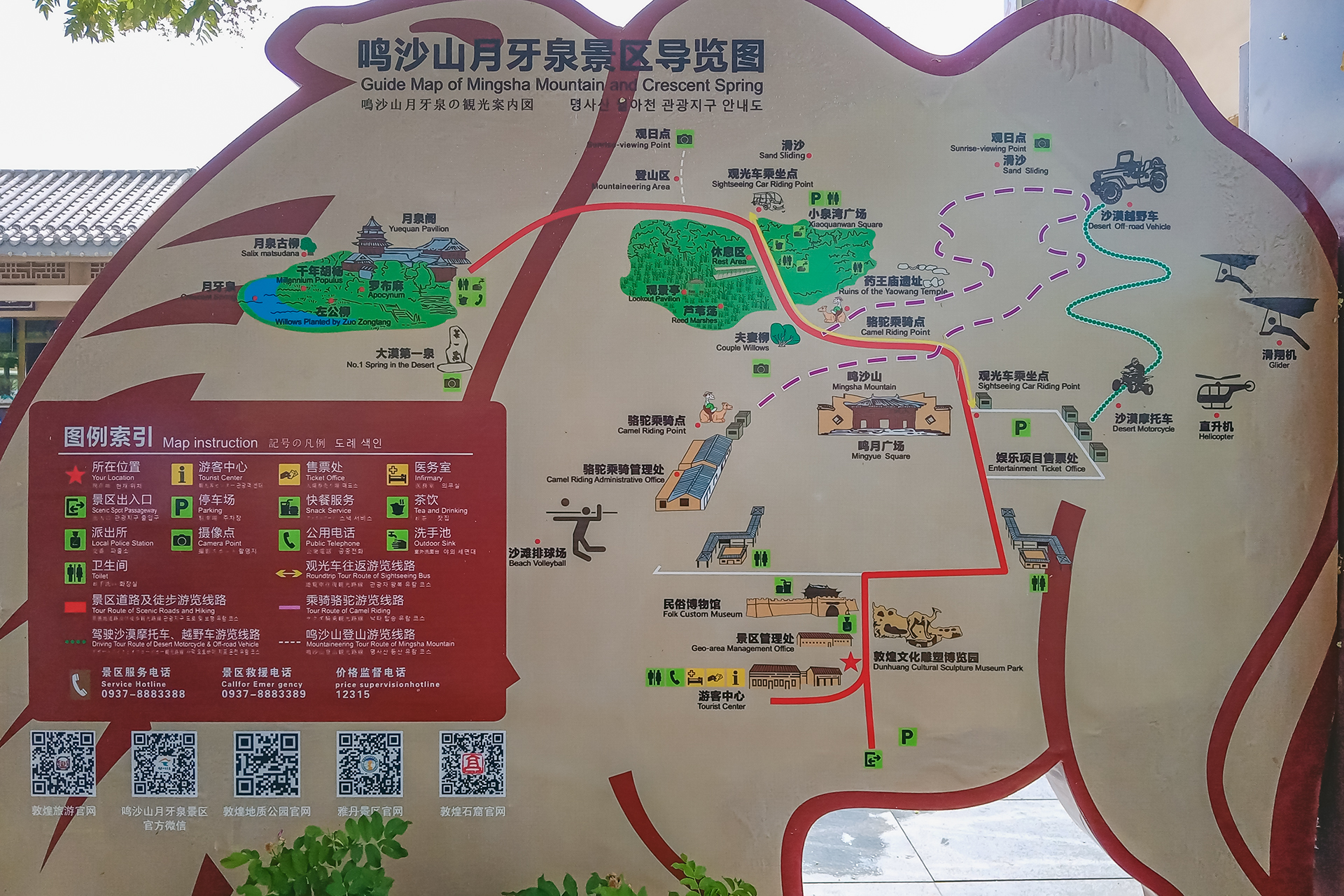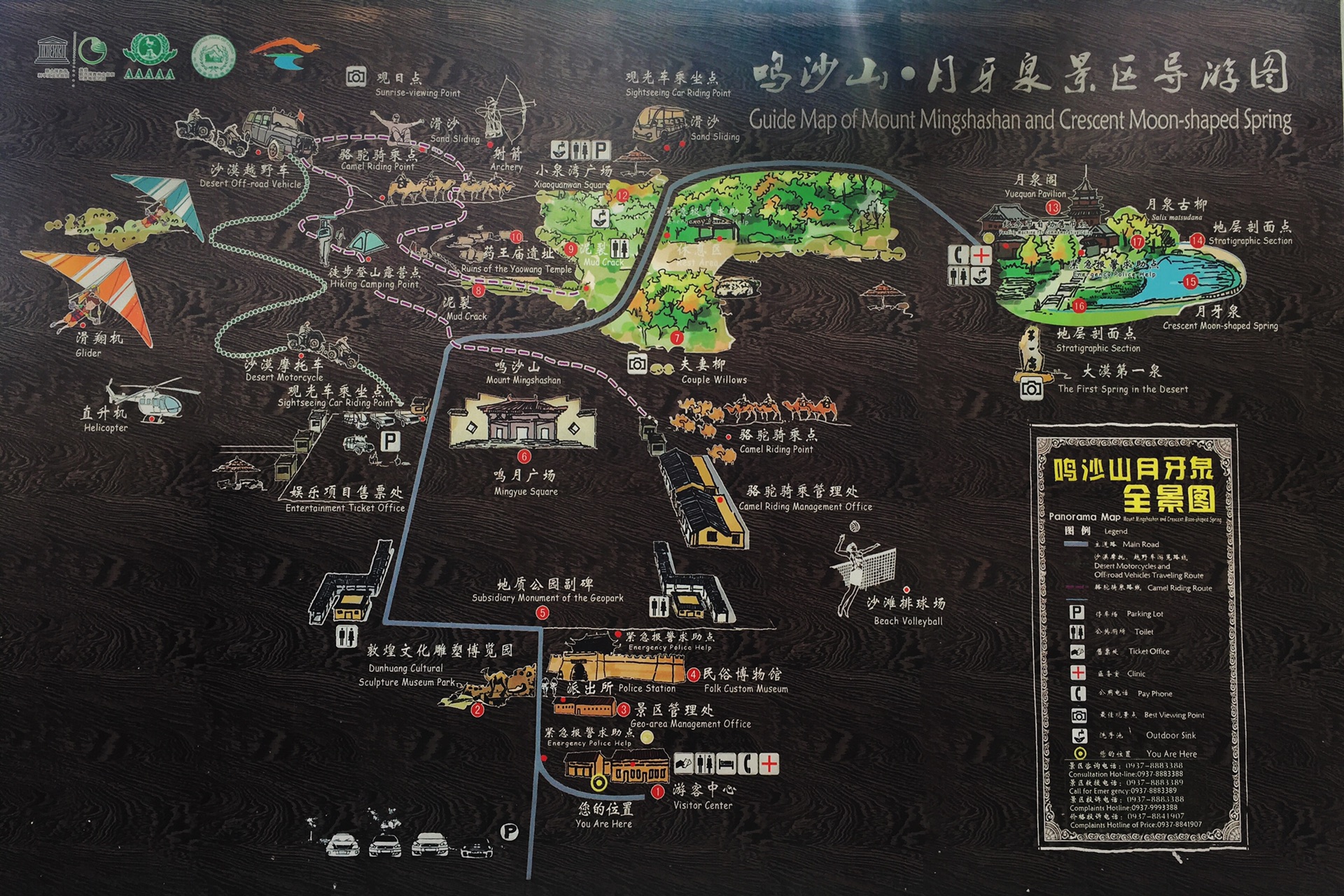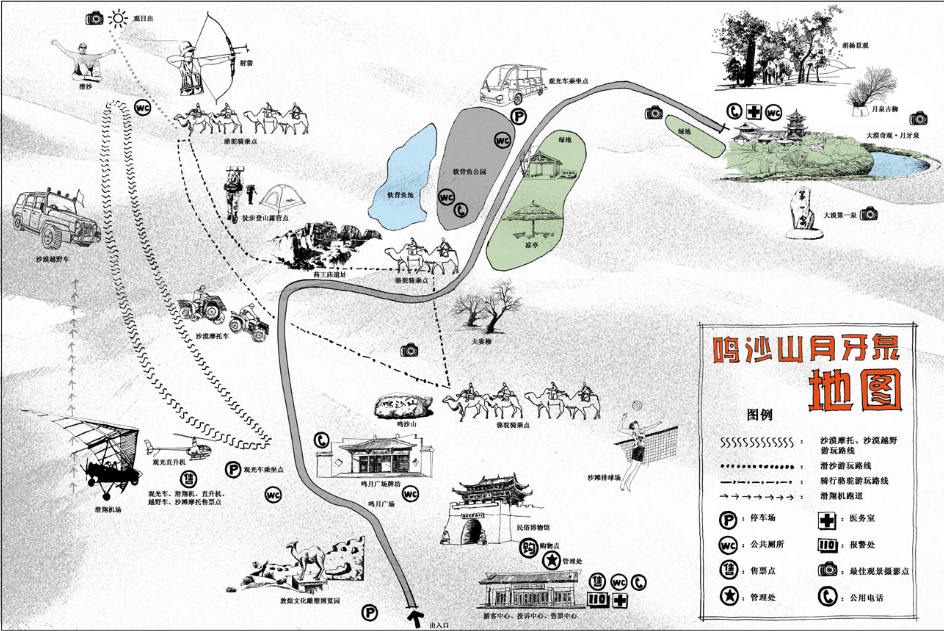 Dunhuang Mingsha Mountain Video
Dunhuang Mingsha Mountain Car Rental with Driver
Dunhuang Mingsha Mountain Travel Guide
Entering a facial image can be used to enter the face within three days. So recommend to Dunhuang to go to Mingshashan to buy a ticket to brush your face. Watch the sunset at night. You can also watch the sunrise the next day.
There are campsites in Mingsha Mountain.Including dinner, campfire Karaoke, it is said that young people are very happy to play, and in the tent, you can watch the stars at night.
When you enter the scenic spot, there is a place to rent a shoe cover. It is a very long orange shoe cover. The price is 15 yuan.It's useless to rent it.
Tickets for Mingsha Mountain are 120 yuan, valid for entry and exit on the 3rd