Ningxia Sand Lakes Ecological Tourist Area
Chinese name: 沙湖
Location: Xiasha Highway, Pingluo County, Shizuishan City (in Qianjin Farm) 宁夏石嘴山市平罗县下沙公路(前进农场境内)
Climatic conditions: temperate continental climate
Opening hours: April 1st – October 31st 08:00-17:00 November 1st – March 31st of the following year 08:30-16:00
Attraction level: AAAAA level
Ticket price: ticket + lake east wetland + bird island + desert panorama tour line package 205
Land area: 80.1 km²
Famous attractions: Bird Watching Platform, Reed Pond, Sand Lake Inscription Stone, etc.
Honor: Top Ten Most Popular Tourist Destinations in China
Suggested play time: 6-8 hours
Suitable season for visiting: from May to October
Water area: 45 km²
Water depth: average 2.2M
Wetland area: 24.06 square kilometers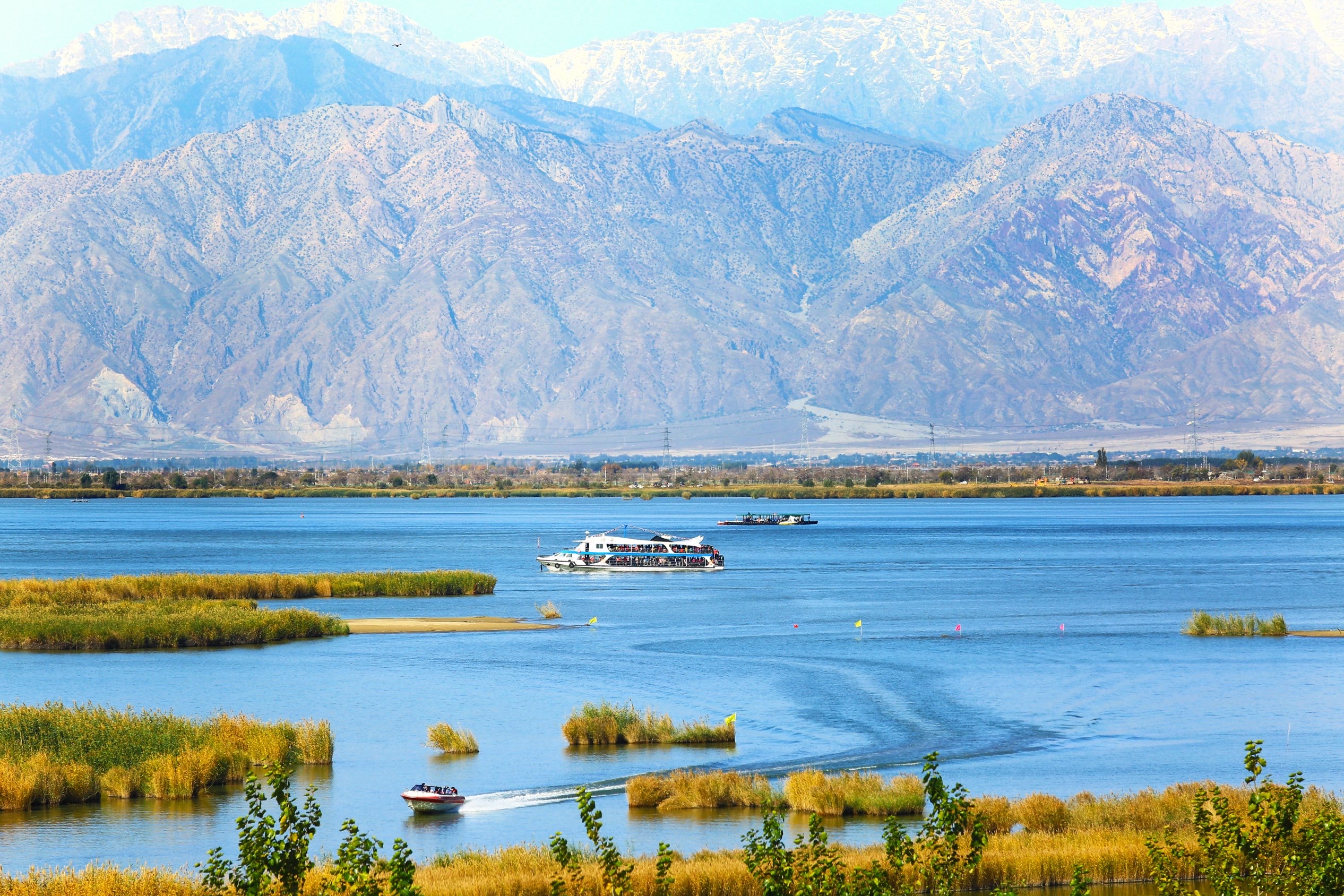 Ningxia Sand Lakes Ecological Tourist Area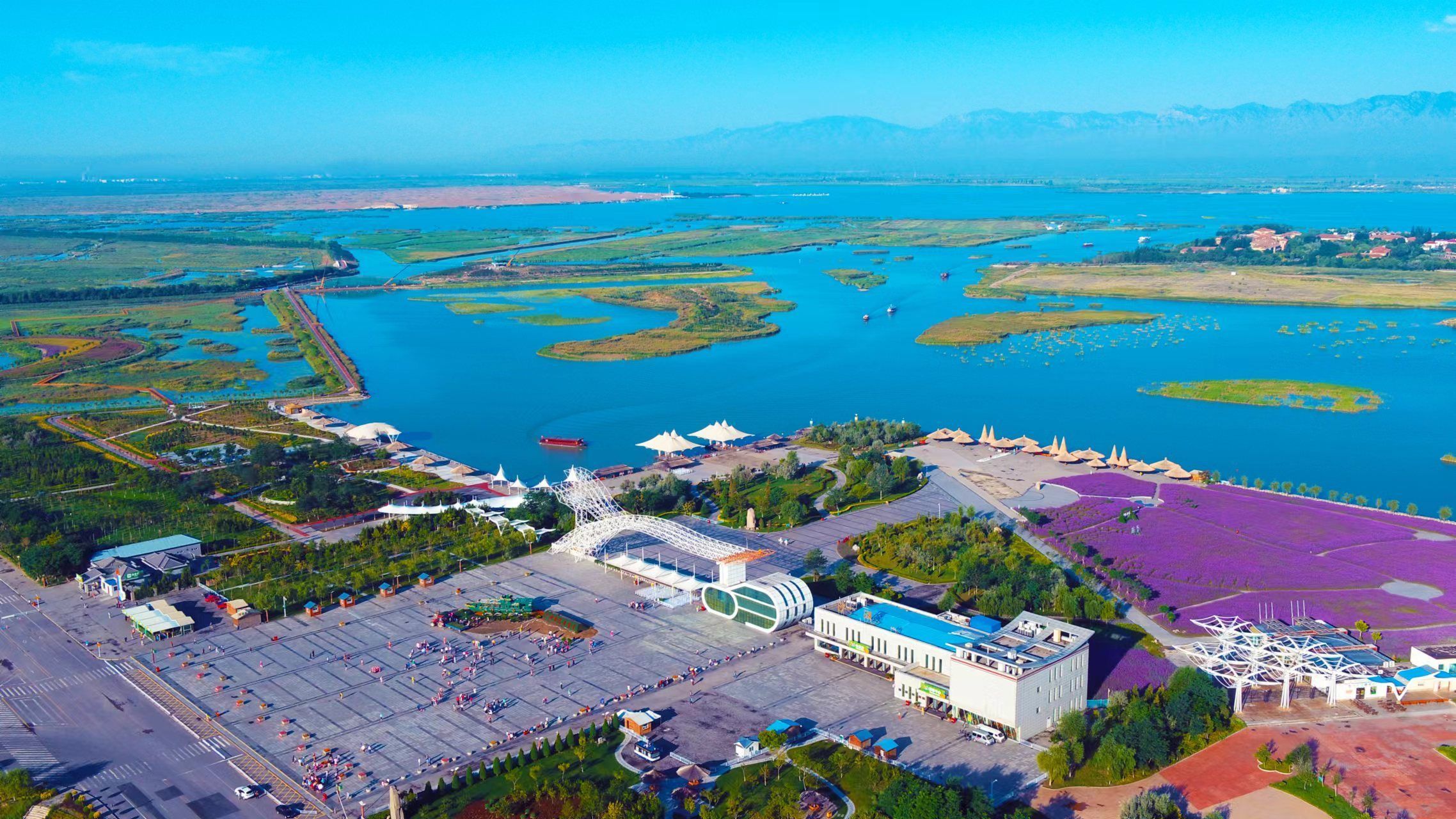 Ningxia Sand Lakes Ecological Tourist Area
The Sand Lake covers an area of around 82 square kilometers and includes a number of attractions for visitors, including sand dunes, an oasis, and a lake.
The lake is fed by underground springs and is surrounded by lush vegetation, making it a popular spot for boating and other water activities.
Shahu, located in Pingluo County about 50 kilometers northwest of Yinchuan City, is an eco-tourism scenic spot that integrates the water towns in the south of the Yangtze River and the desert scenery. The Sand Lake Scenic Area is composed of the lake area in the north and the desert area in the south. The desert area has a lake on one side and an artificial canal on the other. It is not connected to the land. You must buy a cruise ticket to go to the desert area.
In the lake area, you can see the rippling lake water, the green lotus garden lined with red, and clusters of green reeds, a scenery of the Jiangnan water town. When you take a cruise ship and arrive at the desert area in the south of the scenic spot, you will see a stretch of golden and dazzling sand dunes, showing the majestic style of the northern desert. In the desert area, you also have the opportunity to appreciate the exotic sand sculptures made by artists from various countries. Every summer, the International Sand Sculpture Festival is held here.
The sand lake is also a good place for bird watching. Spot-billed ducks, red-billed ducks and herons breed in the lake area. In addition, there are a large number of migratory birds, which are mainly concentrated in the two periods of April-May and September-October each year. During the migratory bird season, there are hundreds of birds contending here. When the birds fly up, it is very spectacular to cover the sky and block out the sun. In winter, there are also ice sculpture displays and ski resorts in the sand lake.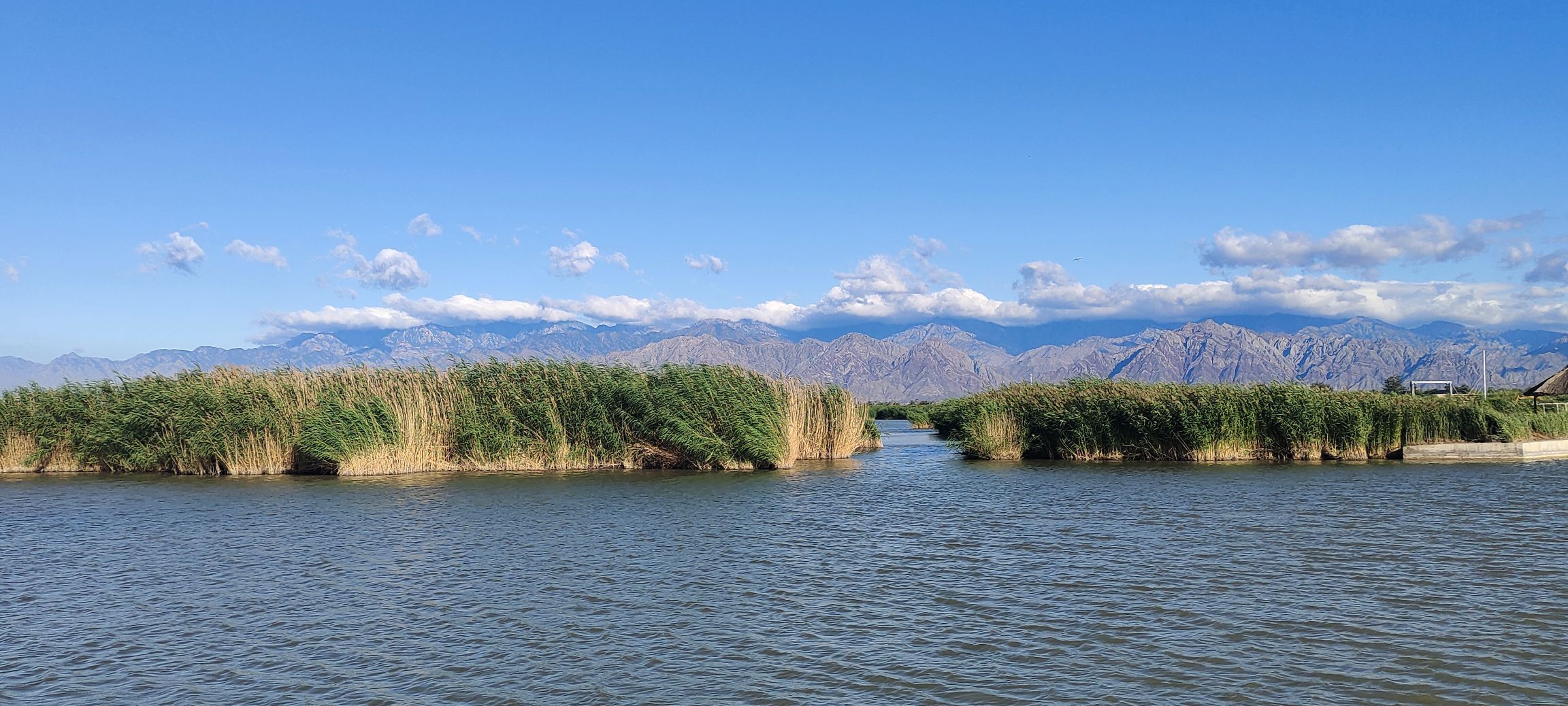 Ningxia Sand Lakes Ecological Tourist Area Tourist Map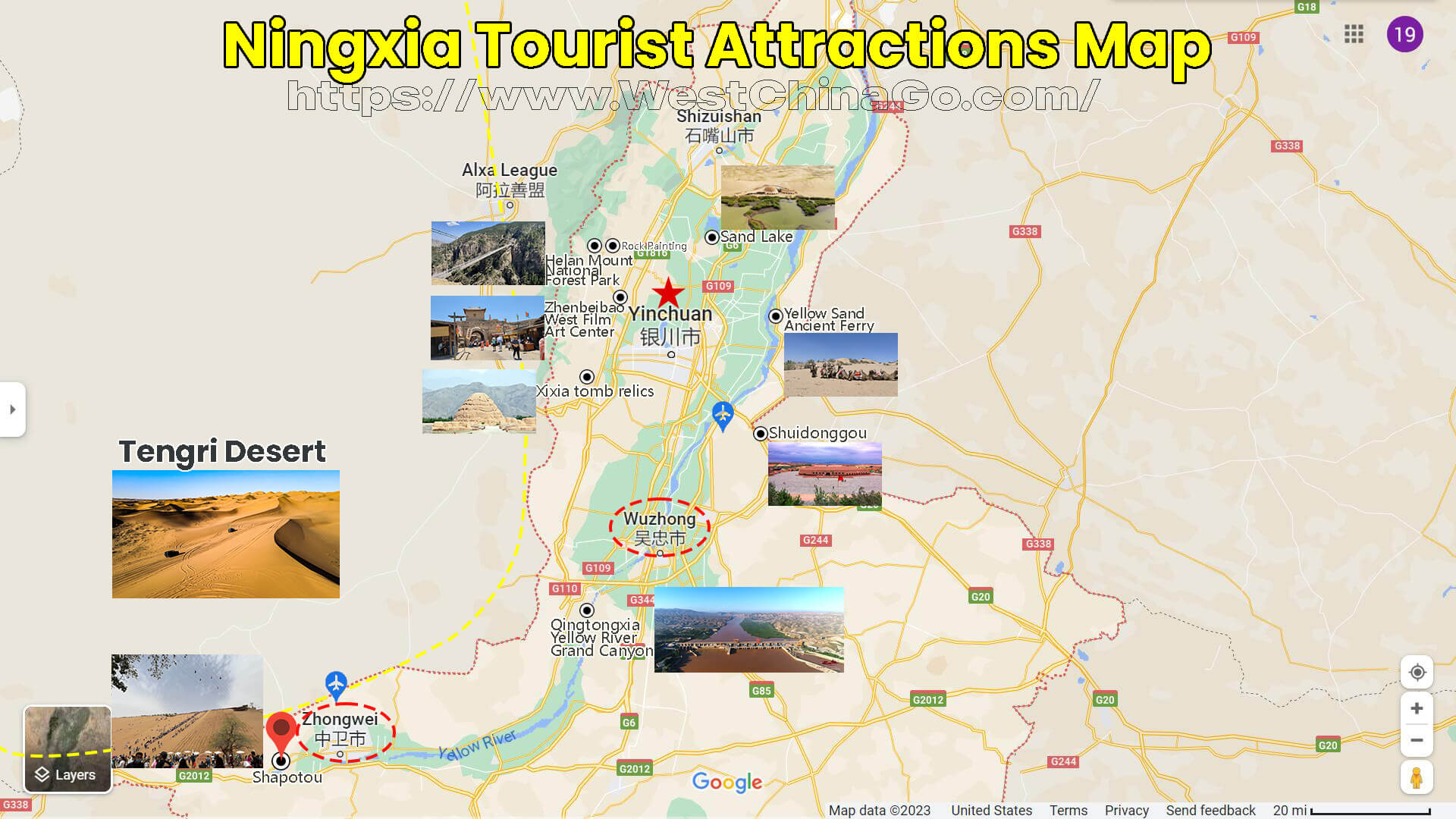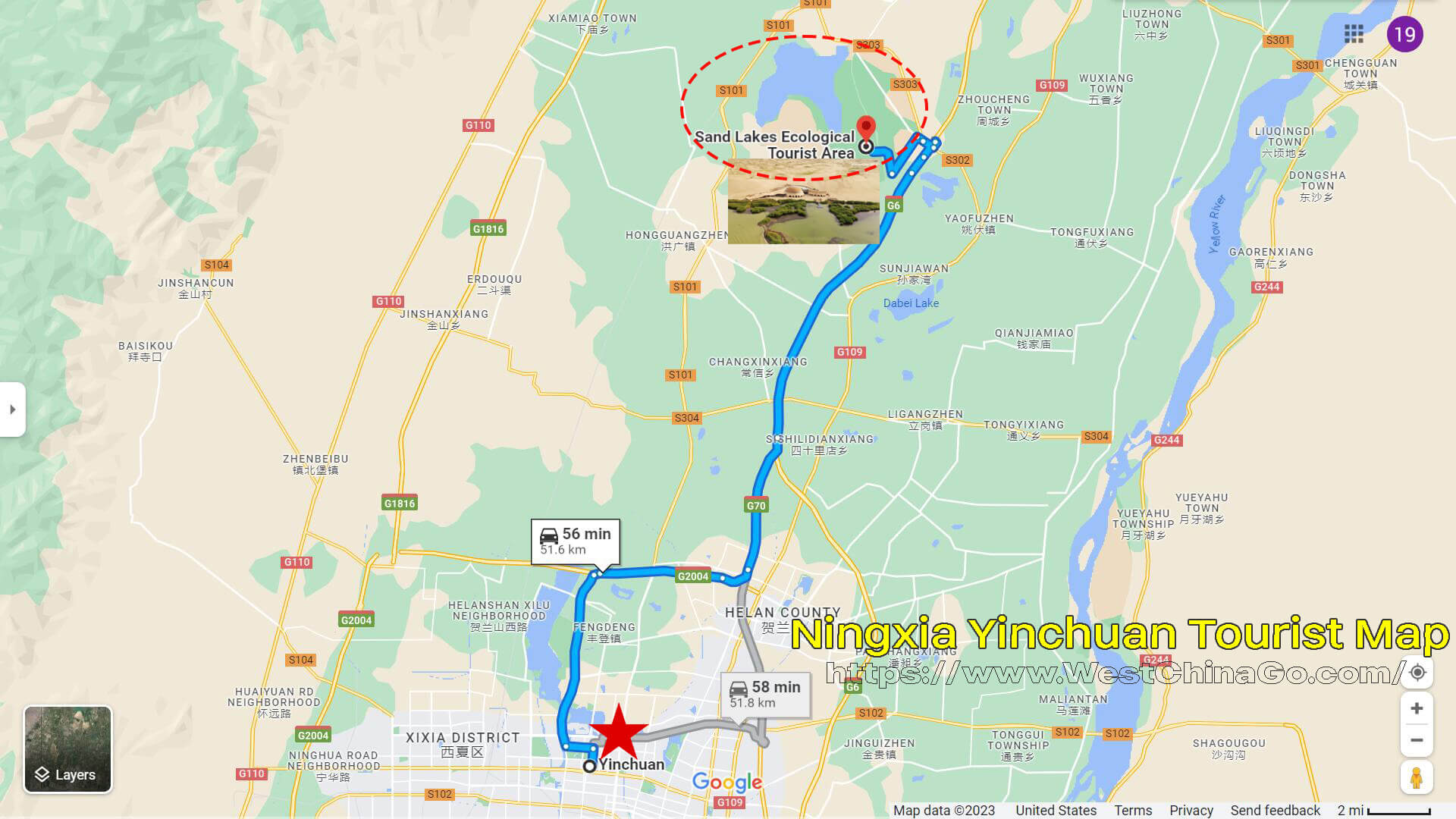 Ningxia Sand Lakes Ecological Tourist Area Video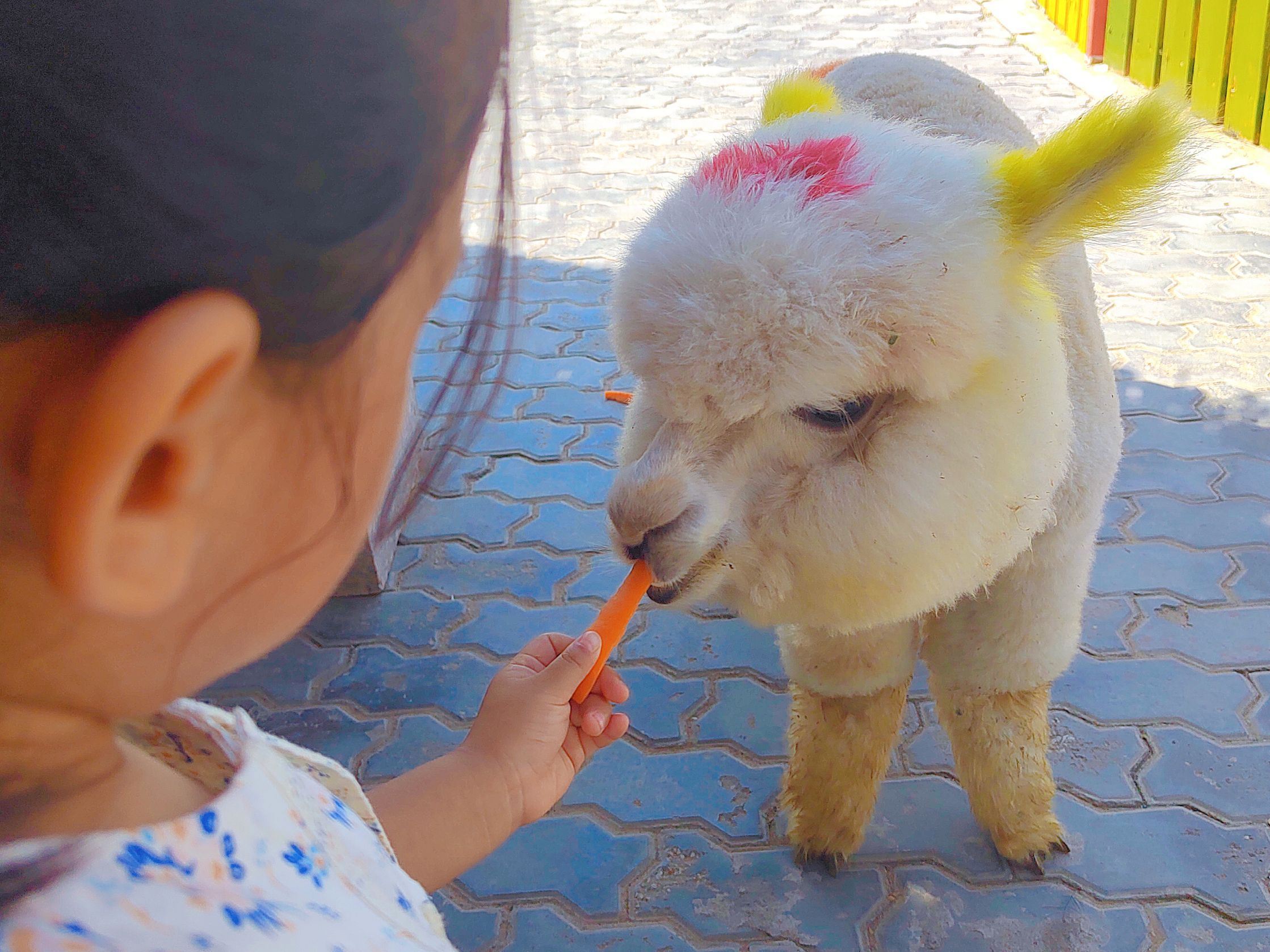 Things to do in Sand Lake
1.Sand Dunes
Sand dunes are one of the main attractions at Sand Lake. Visitors can climb the sand dunes and enjoy activities like sandboarding, sand sledding, and camel riding. Sunset is a particularly beautiful time to visit the sand dunes.
2.Oasis
The oasis at Sand Lake is a great place to relax and take a break from the desert heat. Visitors can take a boat ride on the lake, go fishing, or enjoy a picnic in the shade of the trees.
3.Adventure Sports
Sand Lake offers a range of adventure sports for visitors, including ziplining, bungee jumping, and ATV riding.
4.Yinchuan International Sculpture Symposium
The sculpture symposium is a biennial event held at Sand Lake, which features the work of sculptors from around the world. Visitors can see the sculptures on display and attend cultural events and performances