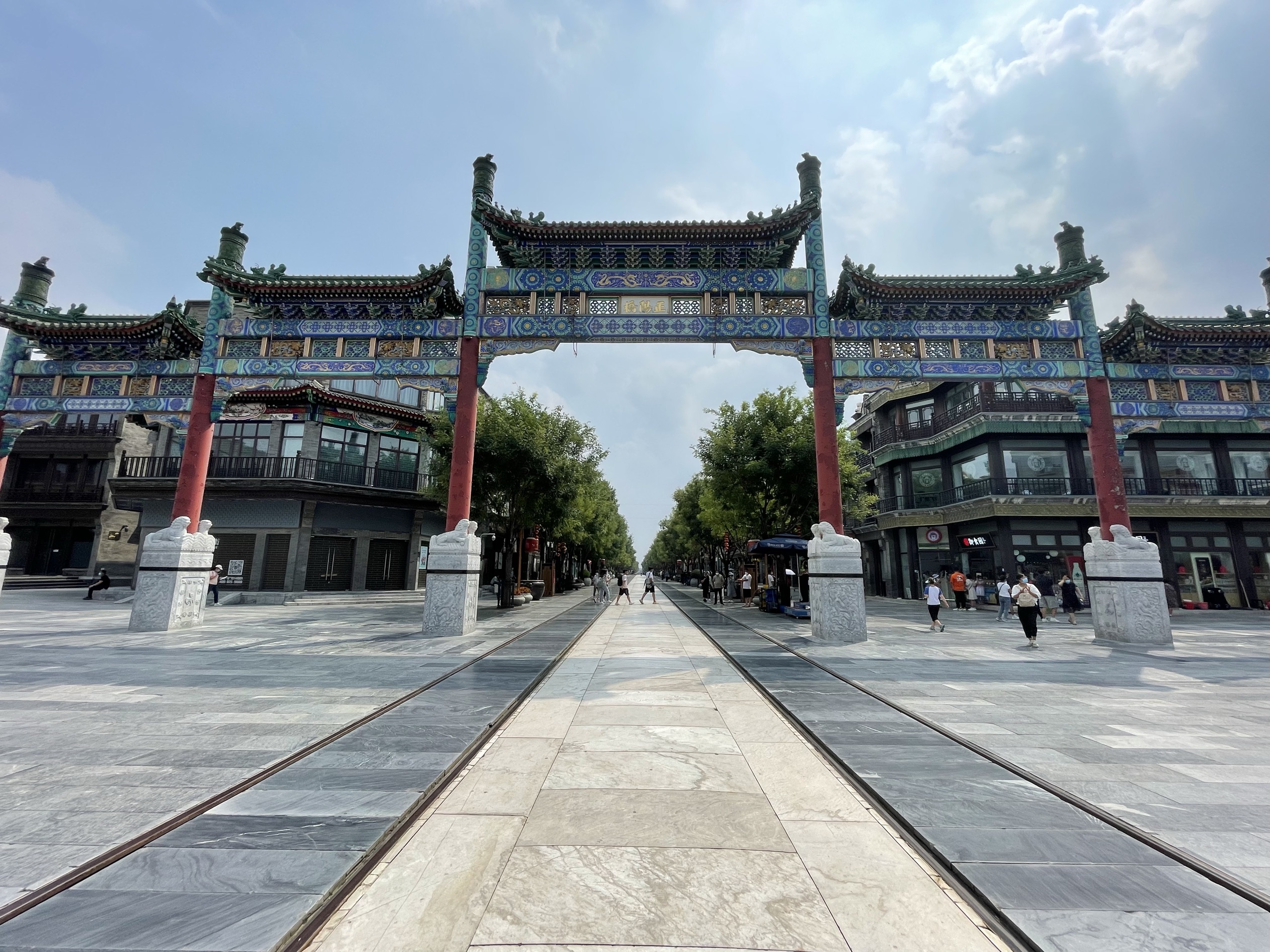 Qianmen Street
Chinese name: 前门大街
Foreign name: Qianmen Street
Location: Dongcheng District, Beijing, on the central axis of Beijing
Established time: Ming Jiajing twenty-ninth year (1550)
Demarcation line: center of street
Length: 1660 m
The driving lane:20 meters wide
Opening hours: all day
Ticket price: free
Tel:(+86)010-67060009;010-65253176
Virtual Tour: https://v.visitbeijing.com.cn/pano/A123/index.html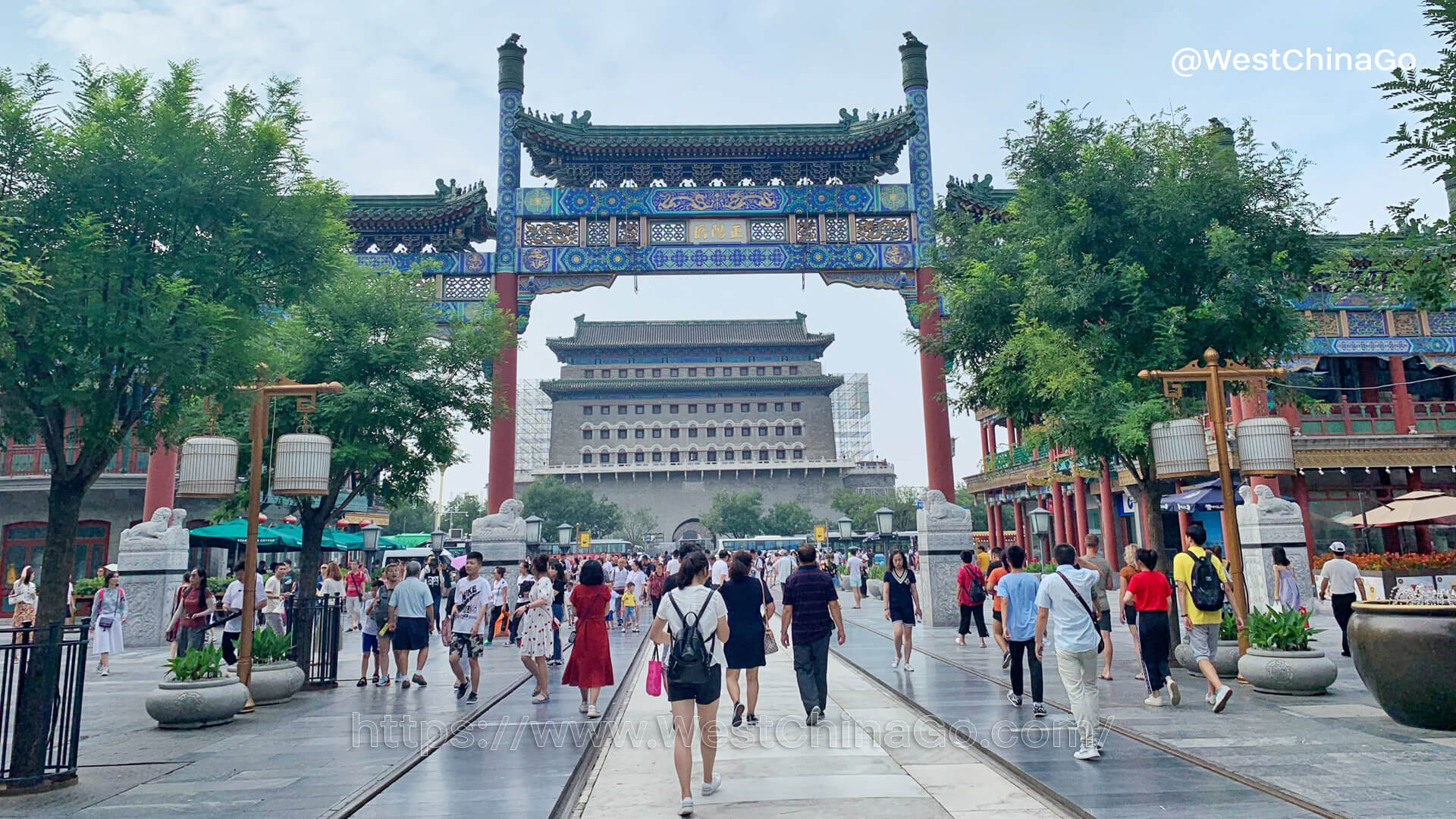 Qianmen Street
Location and Features
Qianmen Street is located on the south side of the center of Beijing. It has been a famous commercial street in Beijing since ancient times. Nowadays, there are also many restaurants, shops, and snacks from all over the place, which are suitable for shopping and enjoying delicious food. In addition, the buildings on the street are very old, with archways, old signboards, red lanterns, etc., it has the flavor of old Beijing.
Tour route
Normal tourists visit Qianmen Street in the pedestrian street part, which starts from the outside of Zhengyangmen Archery Tower in the north and ends at Zhushikou East Street in the south. It is about 800 meters long and can be played on foot here.
Sightseeing Dangdang Train
In addition, there is also a small sightseeing train on the pedestrian street. This ancient small train has a long history and is called the Dangdang train. The journey is several hundred meters long and the fare is about 20 yuan. In addition to Qianmen Pedestrian Street, the hutongs beside the pedestrian street, such as Dashilar and Xianyukou, are also counted as the area of Qianmen Street, so we can walk together.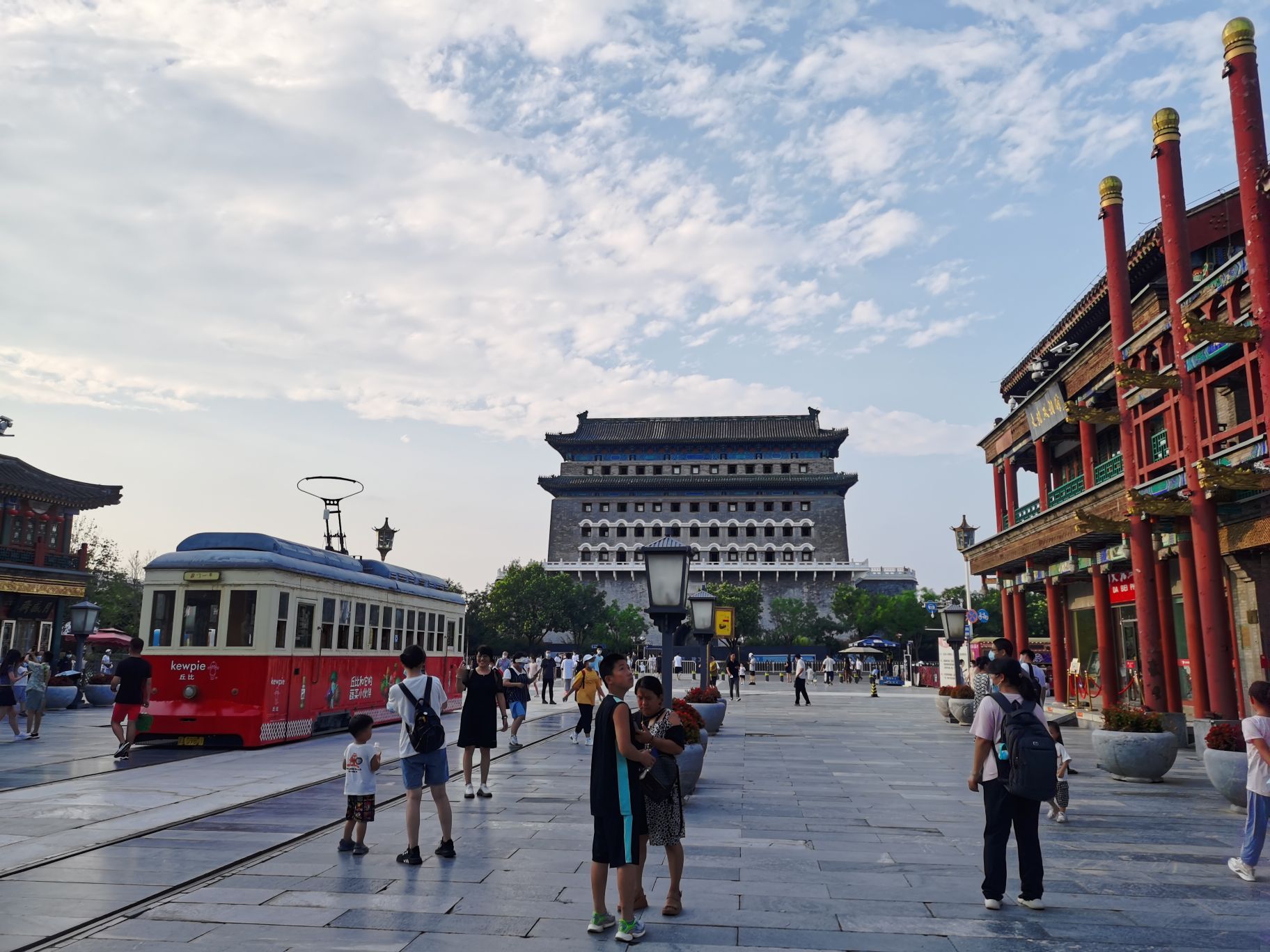 Things To Do:
Taste traditional delicacies such as roast duck and mutton
When visiting Qianmen Street, the first and most important thing is to enjoy traditional food. There are many restaurants such as Quanjude, Bianyifang, Donglaishun, and Liubiju in the pedestrian street and surrounding hutongs. You can eat a variety of traditional delicacies such as roast duck and mutton. Moreover, these restaurants have a uniform price in the city and will not be more expensive than outside. On the contrary More authentic, so be sure to choose one and try it out.
In addition to the big restaurants, there are many snack and pastry shops on the street, such as Modern popsicles, Beijing old yoghurt, Daoxiang Village, Duyiyi, etc., but they are generally a little more expensive than outside. You can try it a little. If you want to buy it, go back and make it As a gift, it is recommended to go to other branches in other places to buy. In addition, there are Haagen-Dazs, Starbucks, KFC and other foreign cafes and fast food restaurants to choose from.
Feel the charm of the capital in the old building
In addition to restaurants, there are also shops and old buildings in Qianmen Street and nearby hutongs, such as Ruifuxiang, Beijing Camera General Factory, and China Crown and Hat Culture Museum, which can be visited. There are also various teahouses, which often have traditional art performances such as cross talk and storytelling, and you can walk into the alley to play together. Pick up the camera on the street, and take a few photos of the old buildings, old signboards, archways and red lanterns in front of you, all of which are full of the charm of the capital.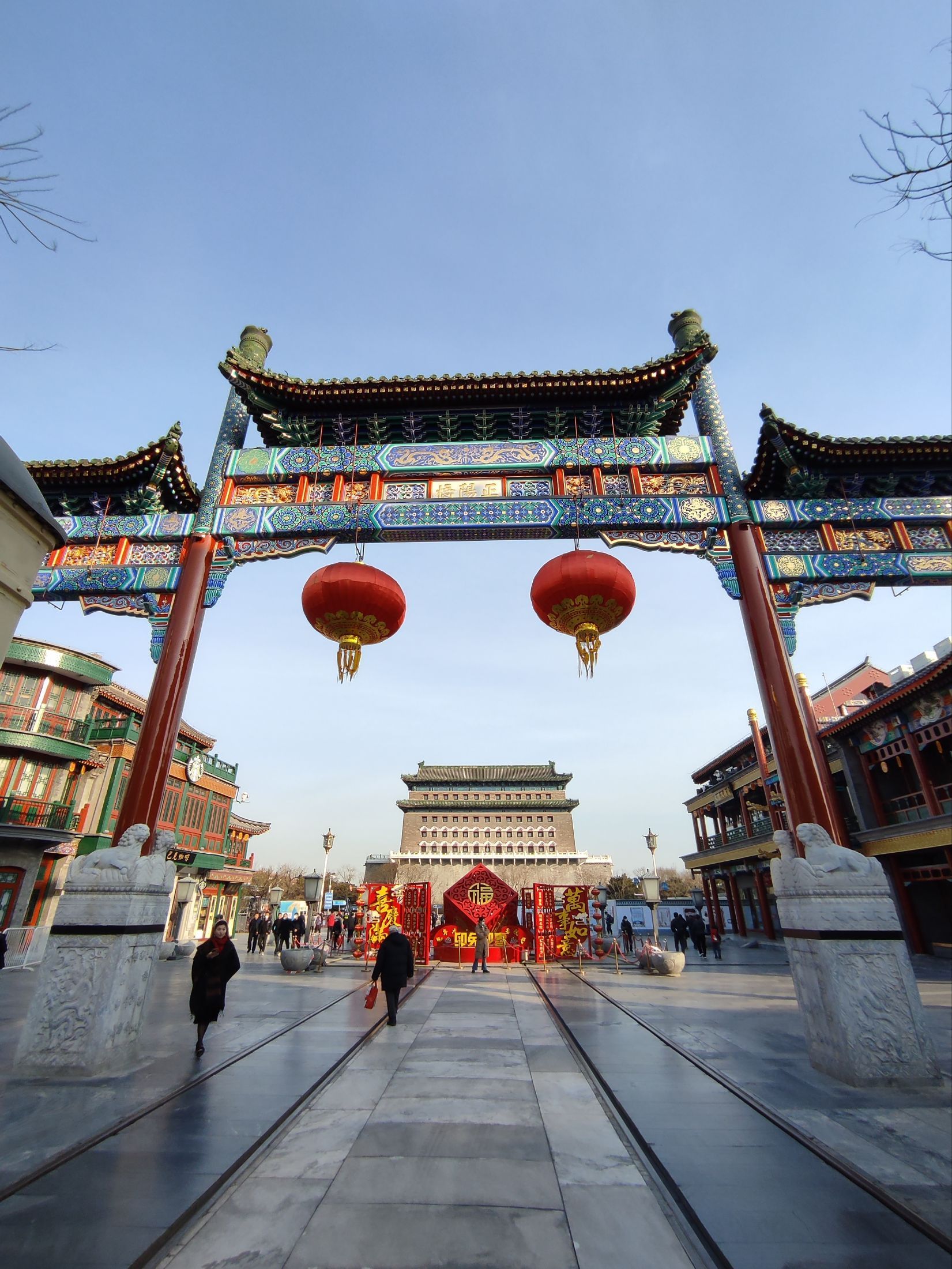 Qianmen Street Tourist Map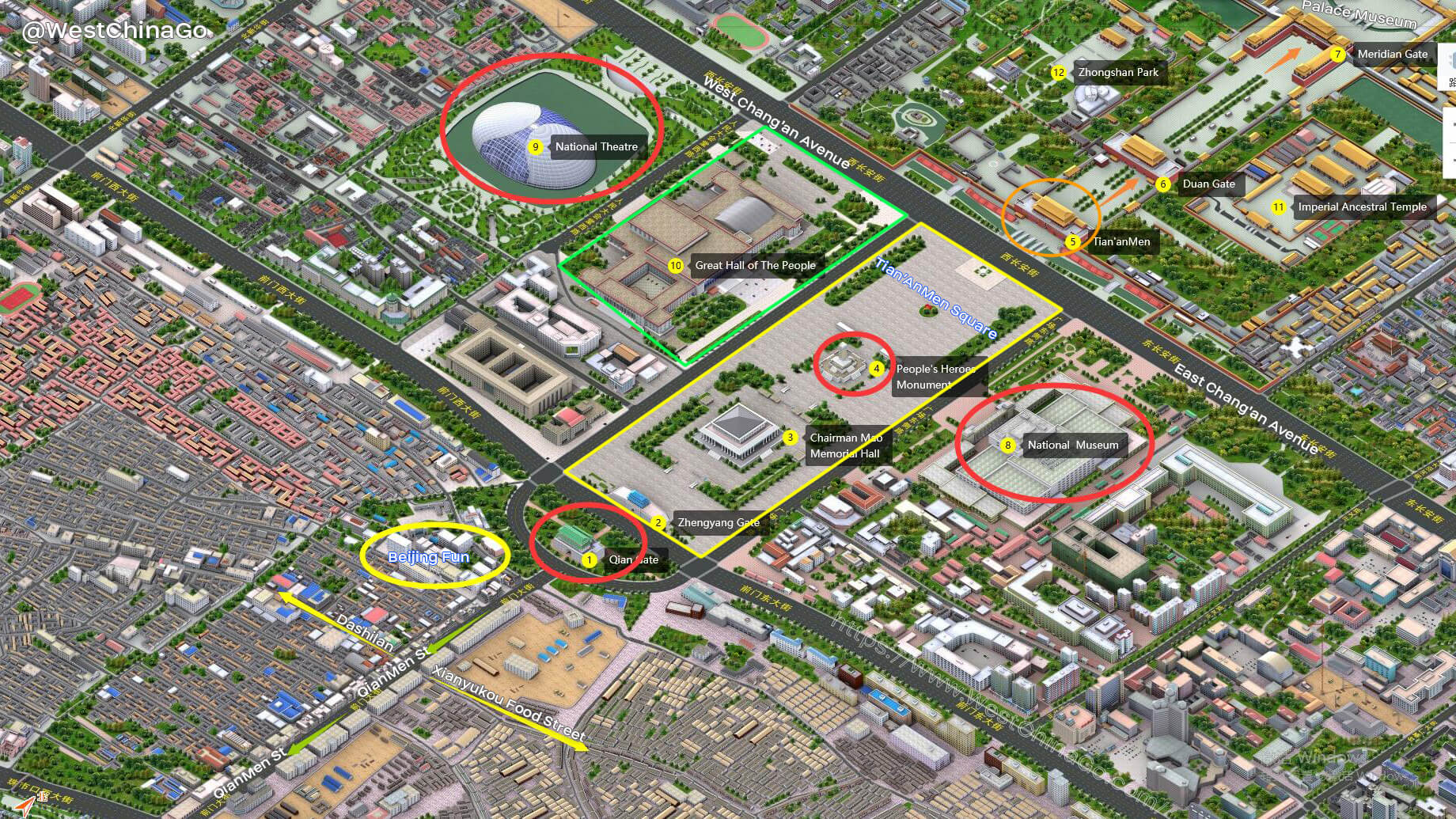 Qianmen Street Photo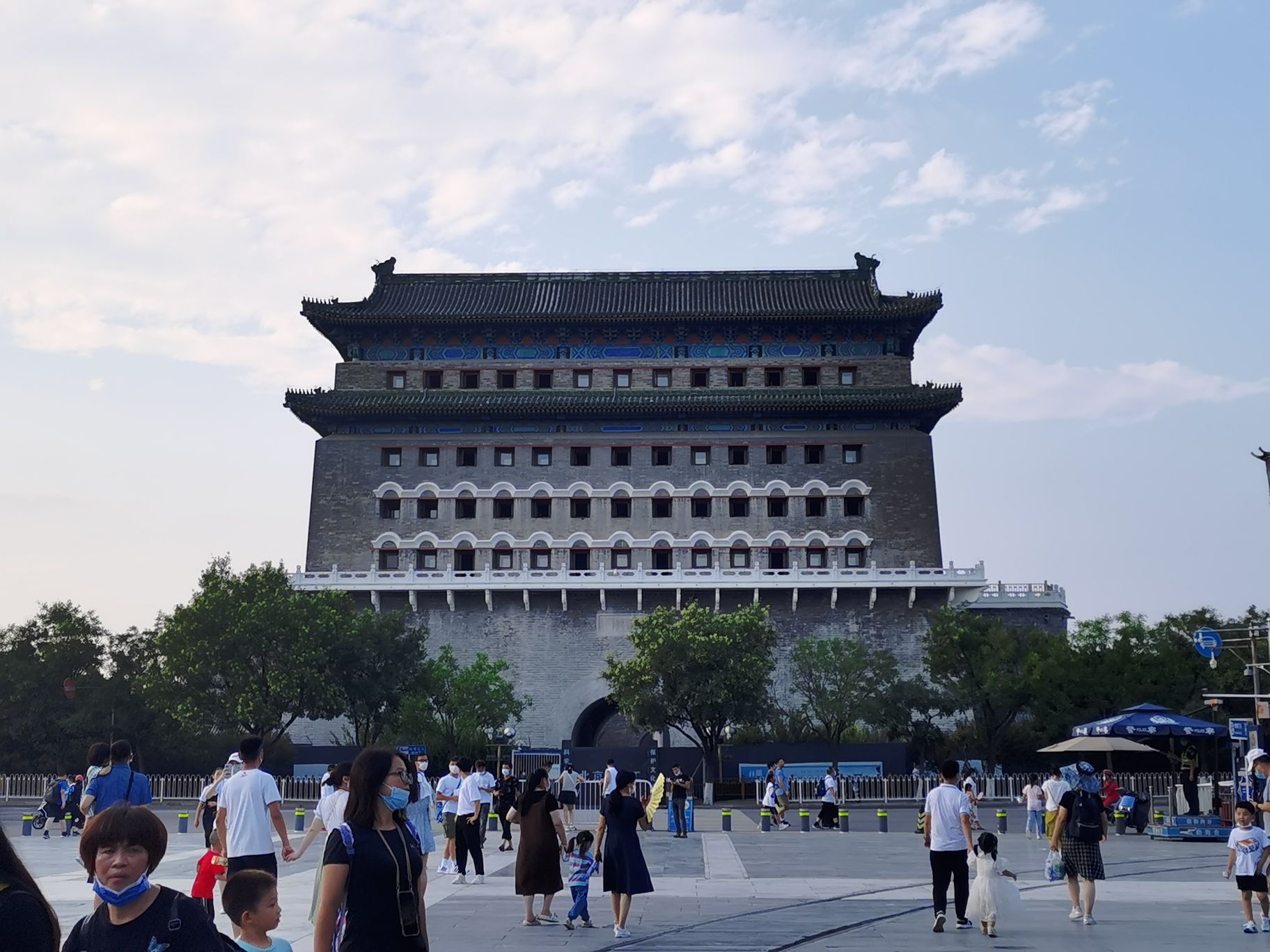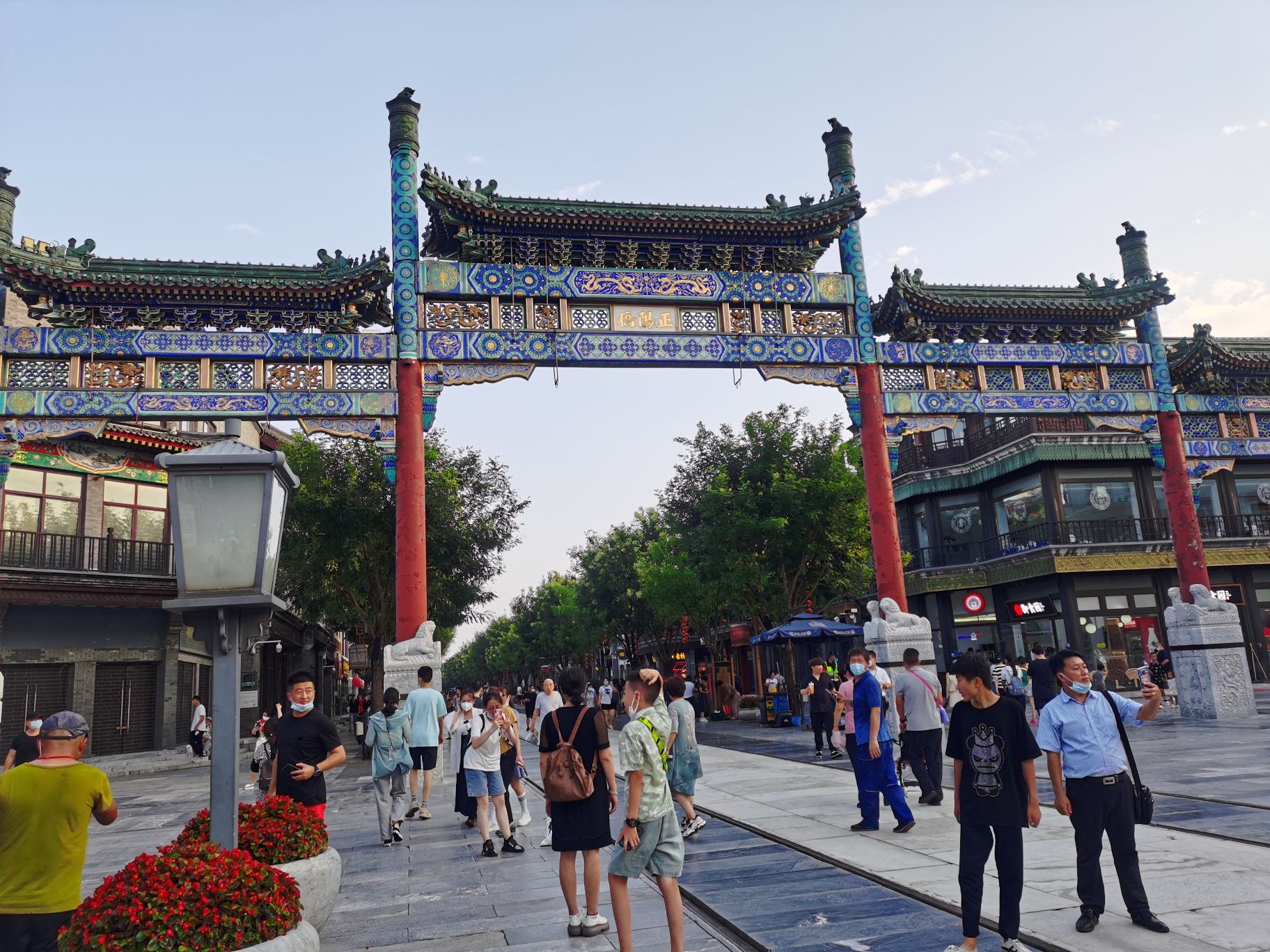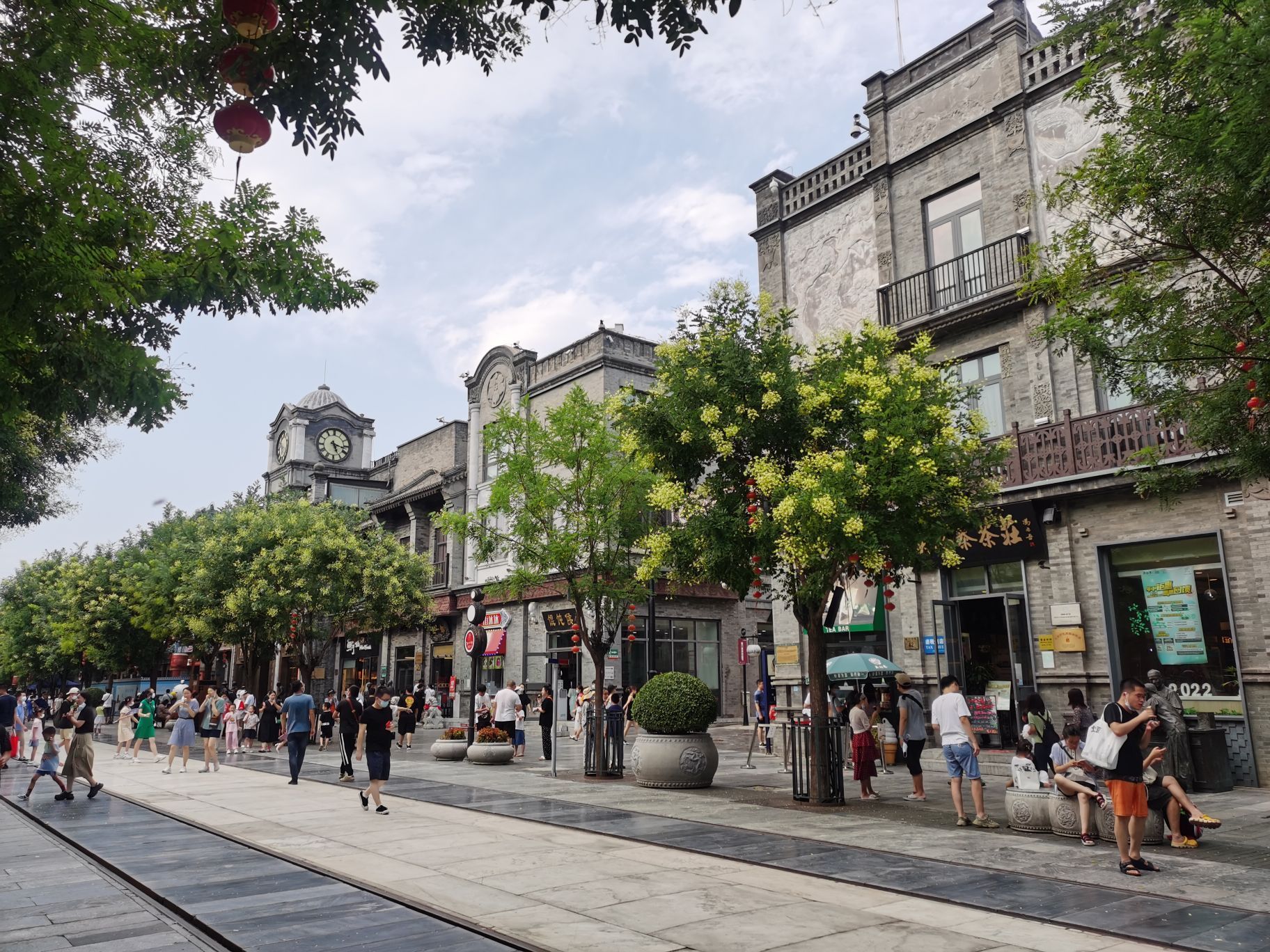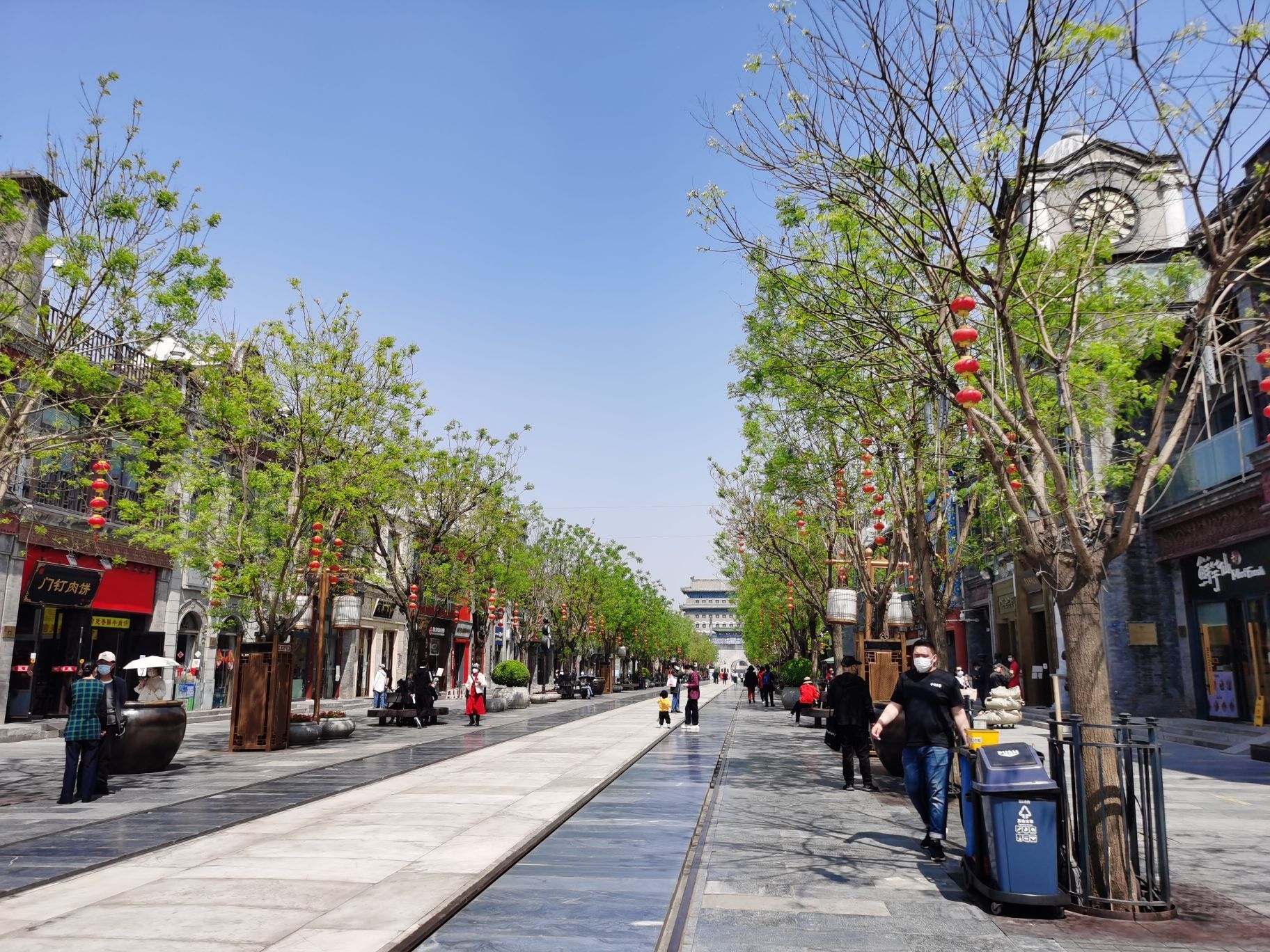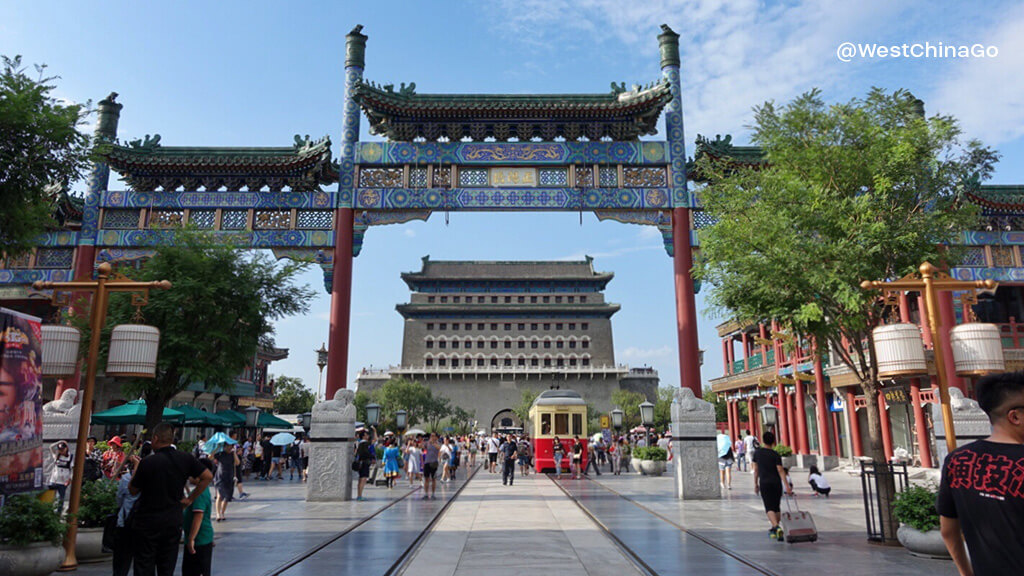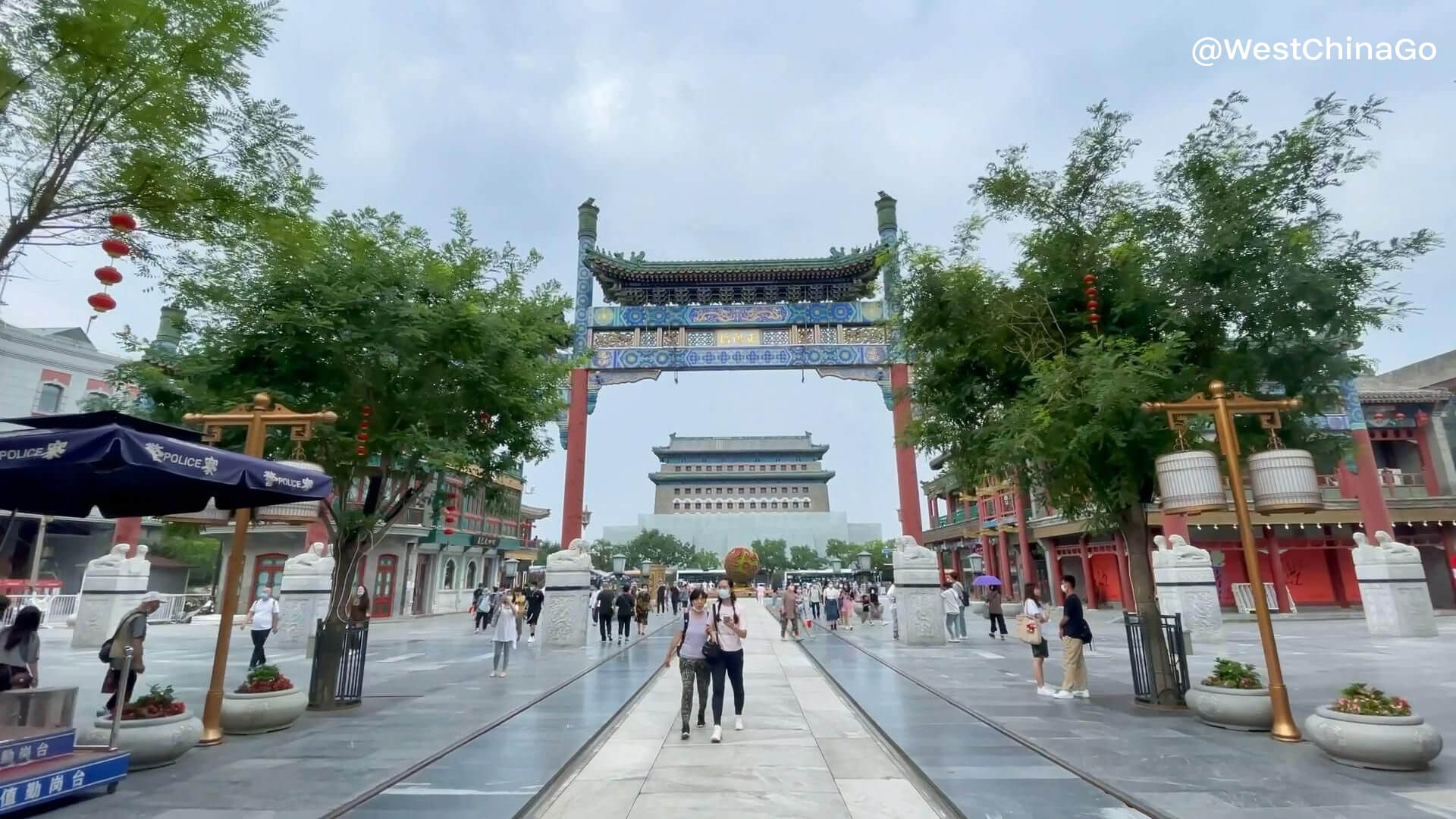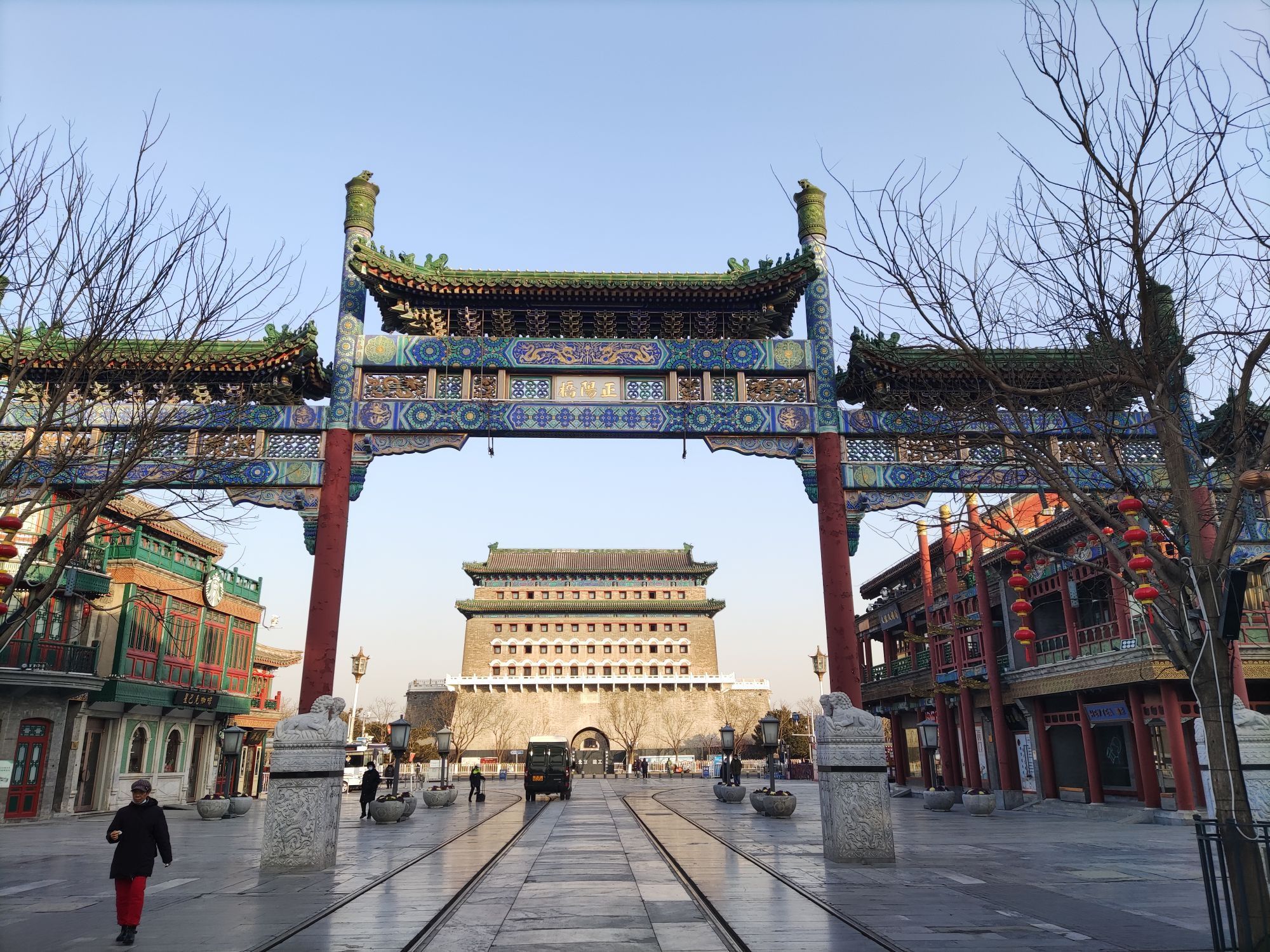 Qianmen Street Video
How To Get To Qianmen Street
By Taxi
from downdown to Qianmen Street, expense is about 50-100 rmb
Practical Chinese:for taxi driver
pls take us to BeiJing Qianmen Street
请载我们到前门大街
By Subway
Take Metro Line 2 Inner Ring, Metro Line 2 Outer Ring Qianmen Station and get off
BeiJing metro map
Qianmen Street Travel Guide