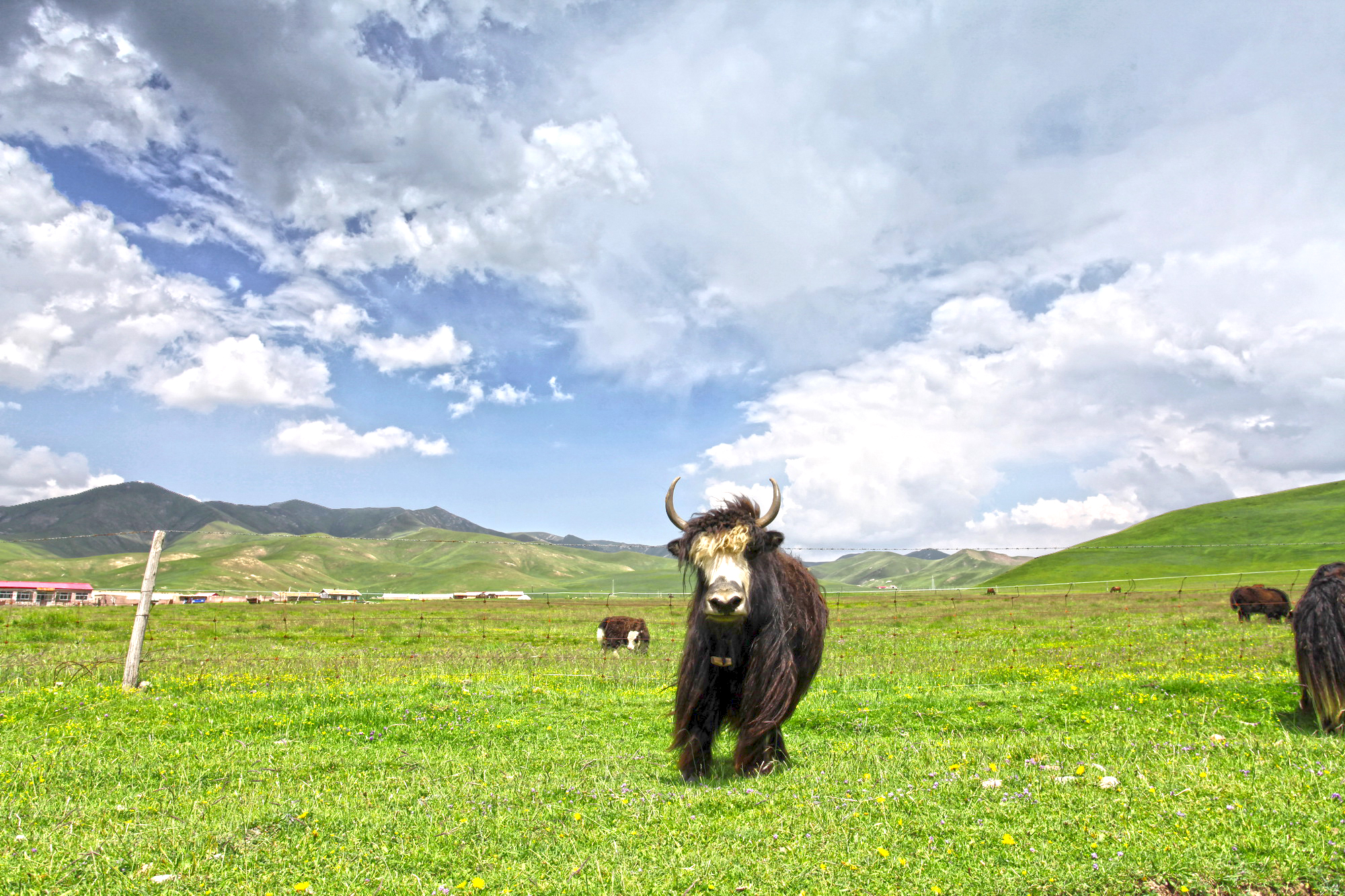 GanSu QiLian Zhuoer Mountain
GanSu Tours
Chinese Name:祁连山脉:卓尔山
Add:青海省海北藏族自治州祁连县八宝镇卓尔山风景区
website:
tel:+86 0970-8679114;13897013382
Tickets:30–60 CNY p/p
Opening Time:07:00-20:00
Recommend Visiting Time: >3 H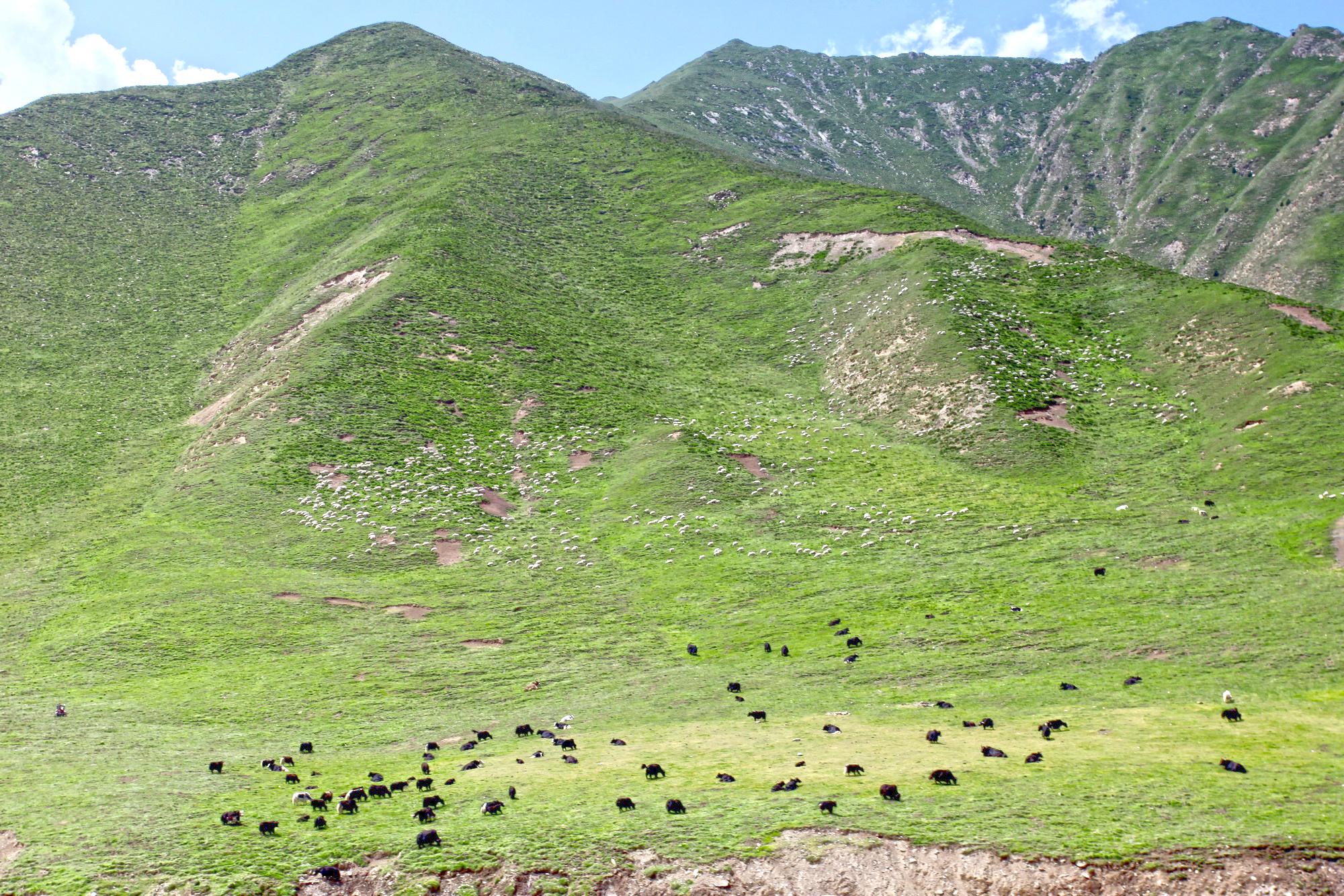 QiLian Zhuoer Mountain
The Qilian Mountains are vast, with the western end connected to the Altun Mountains and the eastern end connected to the Qinling Mountains and Liupan Mountains, with a length of more than 1,000 kilometers. There are many scenic spots in Qilian Mountain, which are distributed in many areas of Gansu and Qinghai.
Qinghai area, playing Qilian Mountain mainly has Zhuoer Mountain, Niu Xinjian, Mengyuan rapeseed scenery and Gangshika Snow Peak in Qilian County; Gansu area is mainly concentrated in Zhangye City, there are Qiyi Glacier, Wuzhi Mountain and Shandan Army Racecourse.
ZhuoEr Mountain
One of the Qilian Mountains, with an altitude of 4,300m, belongs to the Danxia landform, close to the Babao River, and faces the Shenshan Niushan Mountain in the Tibetan area.
From June to August, the grasslands are green and green. The exposed areas of the mountains are red sandstones, which are intertwined with the green grassland and have beautiful scenery.
The forests, rapeseeds, villages and county towns on both sides of the mountain range have a strong sense of landscape and are the photographer's favorite.
Zhuoer Mountain is a Danxia landform composed of red sandstone and conglomerate. The Tibetan language is called "Zongmuma Glaze", meaning the beautiful ruddy queen. The construction site of Zall Mountain Scenic Spot is located in Babao Town, Qilian County, Qinghai Province, close to the Babao River and the Ami Dongsuo (Niuxin Mountain) in the Tibetan area. Standing on the top of Zall's mountain, the view is extremely wide, without any obstruction around. The opposite side of the mountain is Niusin Mountain with a view of the four seasons. The left and right sides are the Ladong Gorge and Baiyanggou Scenic Area, and the back is the rolling Qilian Mountain. The Babao River is surrounded by a white Hada around the county. The beauty is everywhere, just like a fairyland, it is refreshing.
How to get to QiLian Zhuoer Mountain
By Bus
Shuttle Bus: Take the Xining-Qilian bus from Xining Road Bus Station in Xining City. The bus ride is 5-6 hours. The fare is about 55 yuan/person, 5 shifts per day.
(PS:i will go to zhuoer mountain.Practical Chinese: 我要去卓尔山)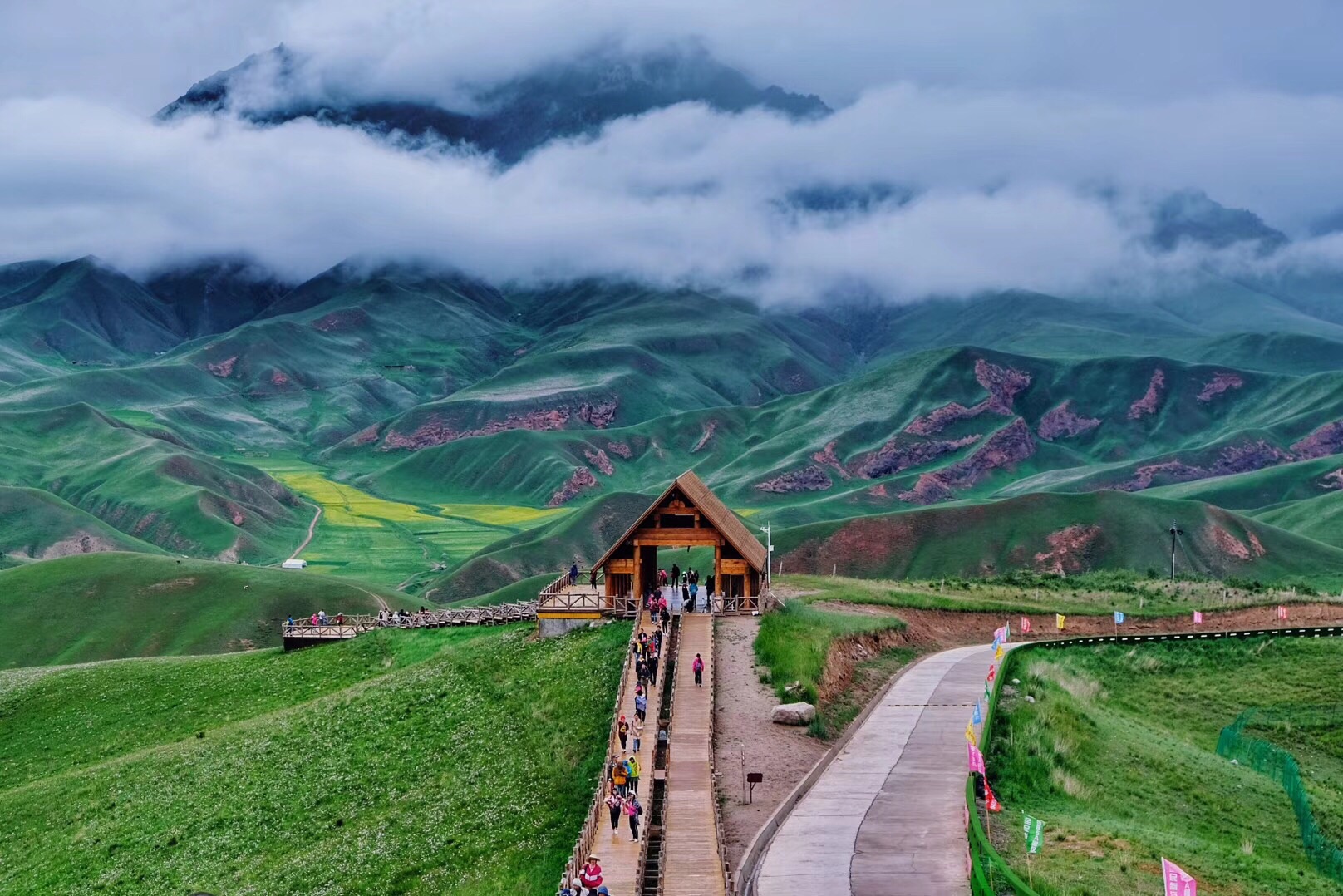 QiLian Zhuoer Mountain Travel Guide
By sightseeing car, it is divided into line A and line B.
Known as "Oriental Little Switzerland" is suitable for arranging more travel time
Plateau UV protection must still be done well
Walk along the road and trail for about 40 minutes to the summit
when going up the mountain,The higher the altitude, the more you must walk slowly.Otherwise, it will be difficult to breathe
It will rain anytime Unprepared,And the Unpredictable coldness, even in the hot August, remember to bring a thick dress.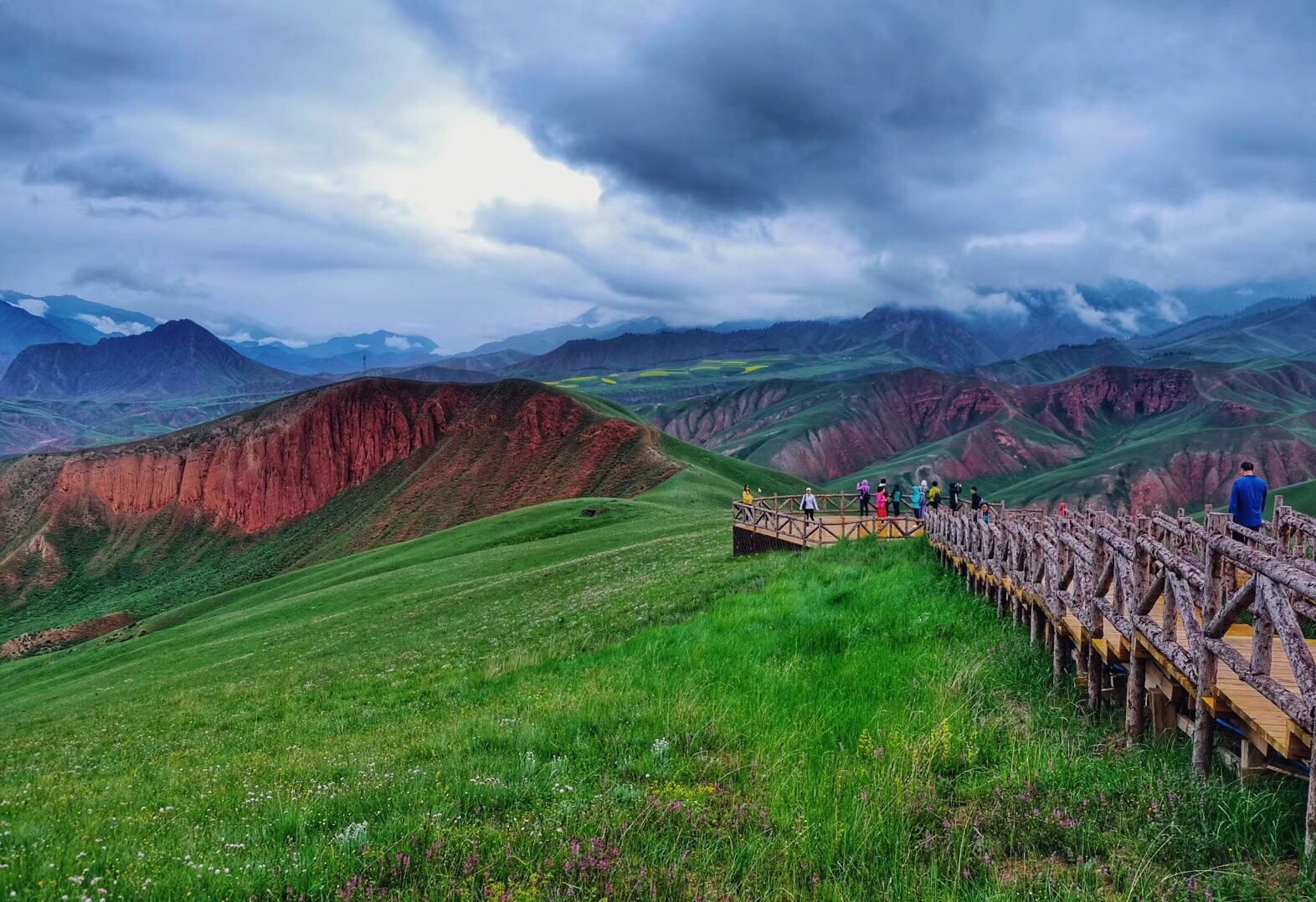 QiLian Zhuoer Mountain Tourist Map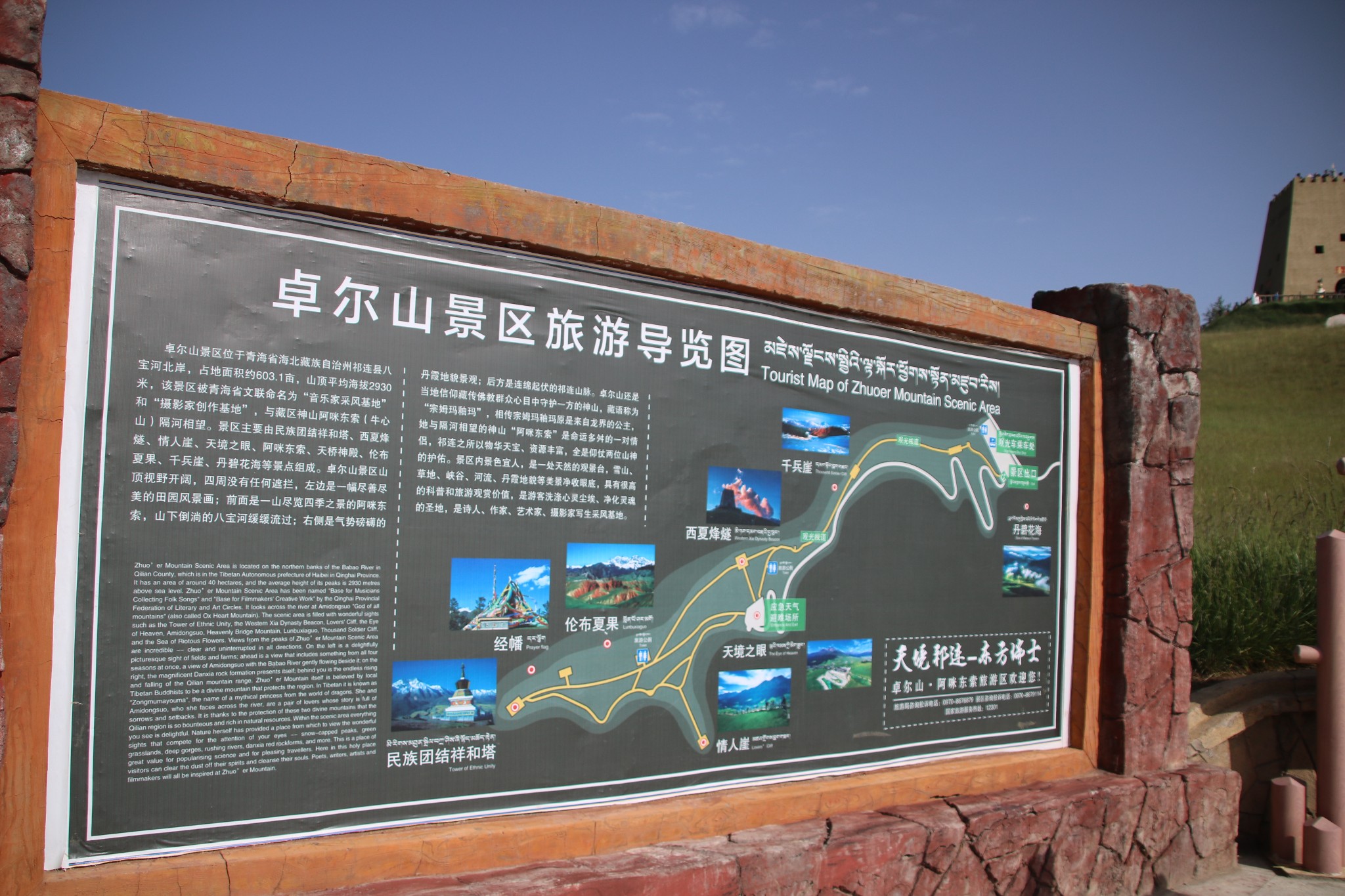 QiLian Zhuoer Mountain Video