Aiken Spring
Chinese name: 茫崖之眼艾肯泉 Aiken Spring
Address: On the herdsmen's pasture in the depths of the Alar grassland, Huatugou Town, Mangya City, Haixi Mongolian and Tibetan Autonomous Prefecture, Qinghai Province
Address: 青海省海西蒙古族藏族自治州茫崖市花土沟镇阿拉尔草原深处牧民草场上
Opening hours:
Tickets:
Diameter: more than 10 meters
Material composition: long-term precipitation of sulfur minerals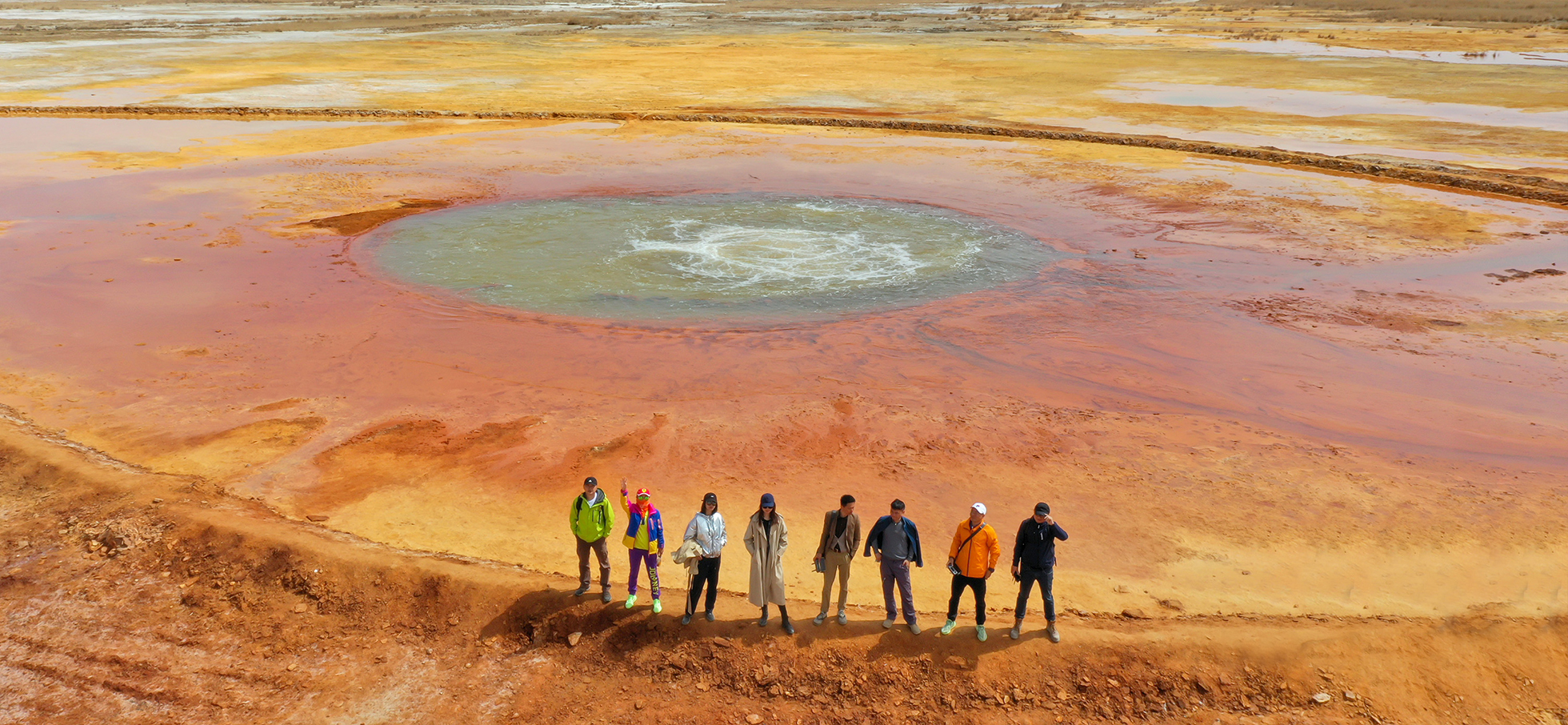 Aiken Spring
On the Gobi Desert in Mangya City, Qinghai Province, my country, there is a spring called the "Devil's Eye". Its name is Aiken Spring, and "Aiken" means terrible in Mongolian. Where is the horror? The sulfur content around the spring is too high, and no grass grows where it flows. Sulphur and other substances have been deposited around the spring all the year round, forming a reddish-brown circle that resembles a human eye socket.
The long history, dangerous minerals, and eerie hues have made people in awe of this place, so Aiken Spring is also known as the "Eye of the Devil". Such a terrifying sight is a "land of beauty" in the hands of photographers, who think that the fountain is like an overturned palette, and the extremely prominent colors fill people's eyes. If you take pictures on a cloudy day, there will also be a feeling of being on an alien planet.
This mysterious place attracted many domestic and foreign tourists as soon as it was reported, and even the local residents did not expect that this place that everyone was eager to avoid turned into a tourist attraction. Most of the routes in Aiken Spring are sandy roads, passing through swampy areas on the way, and encountering a few wild animals from time to time, so you can't go to this place alone, you must go together, and don't go into the water to play and touch the spring water.
Many years ago, people thought this spring was dangerous, and the surrounding birds and beasts dared not approach it. However, with the advancement of science, experts have found that the spring water of Aiken Spring has certain medicinal value and can effectively treat beriberi and skin diseases. Every creature has its own unique intelligence. In summer, many cattle and sheep will be close to Aiken Spring, because the sulfur in the spring water has the effect of killing insects. This way, they are free from mosquito bites.
Nature is wonderful. From the outside, Aiken Spring really looks like a devil's eye, and when you really understand it, you will find that there is a little angel living in the spring water.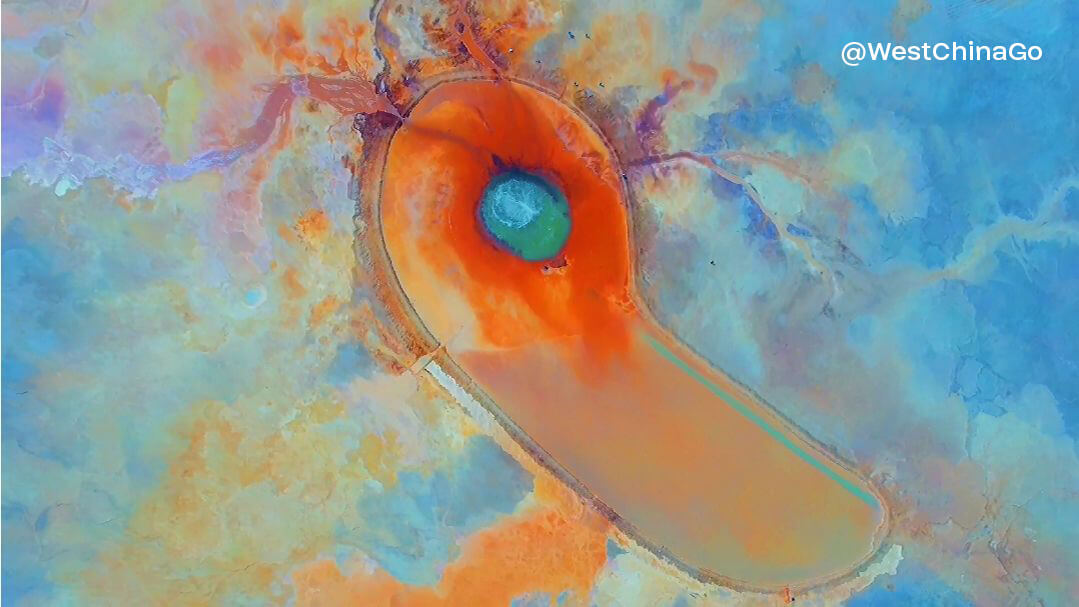 Qinghai Aiken Spring Tourist Map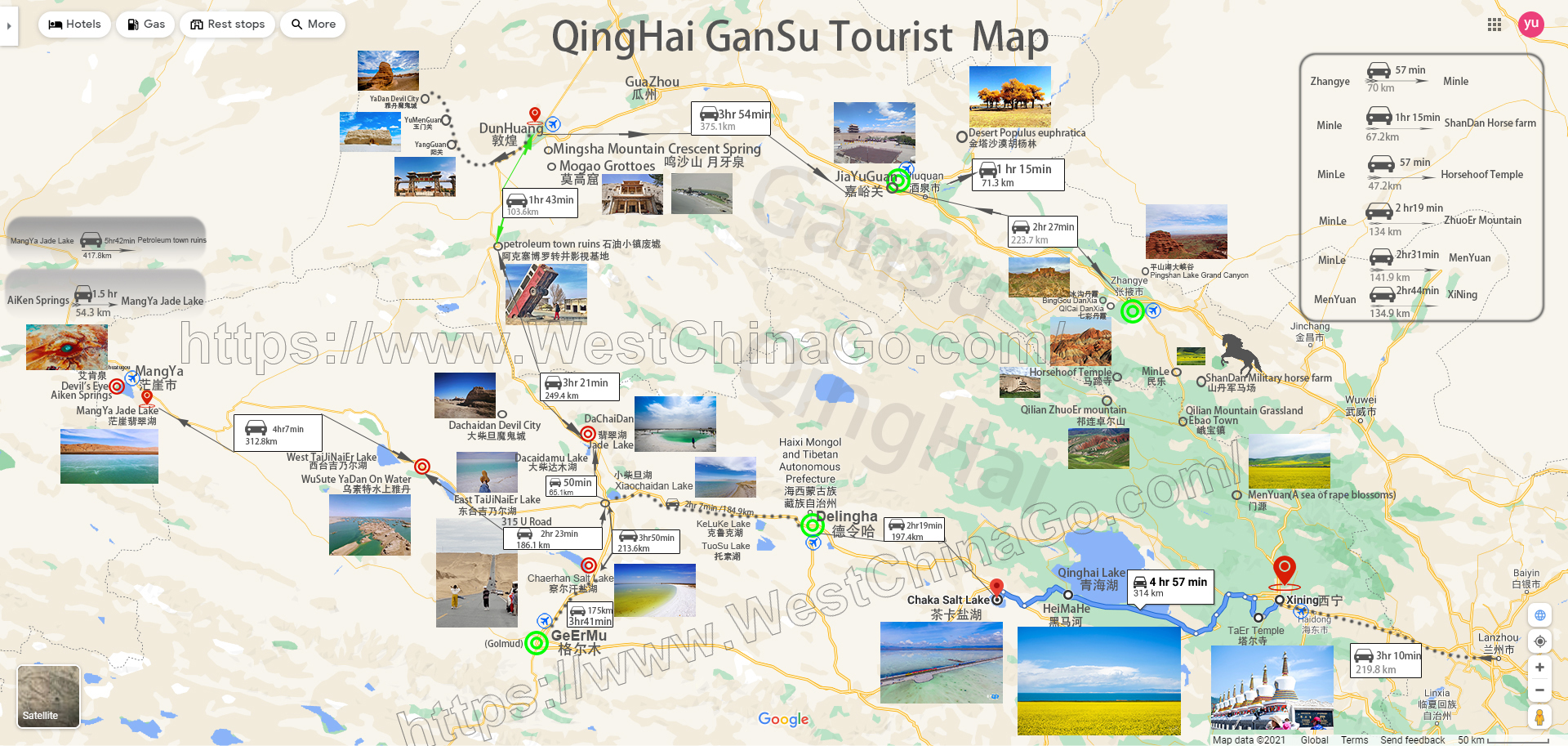 Aiken Spring Photo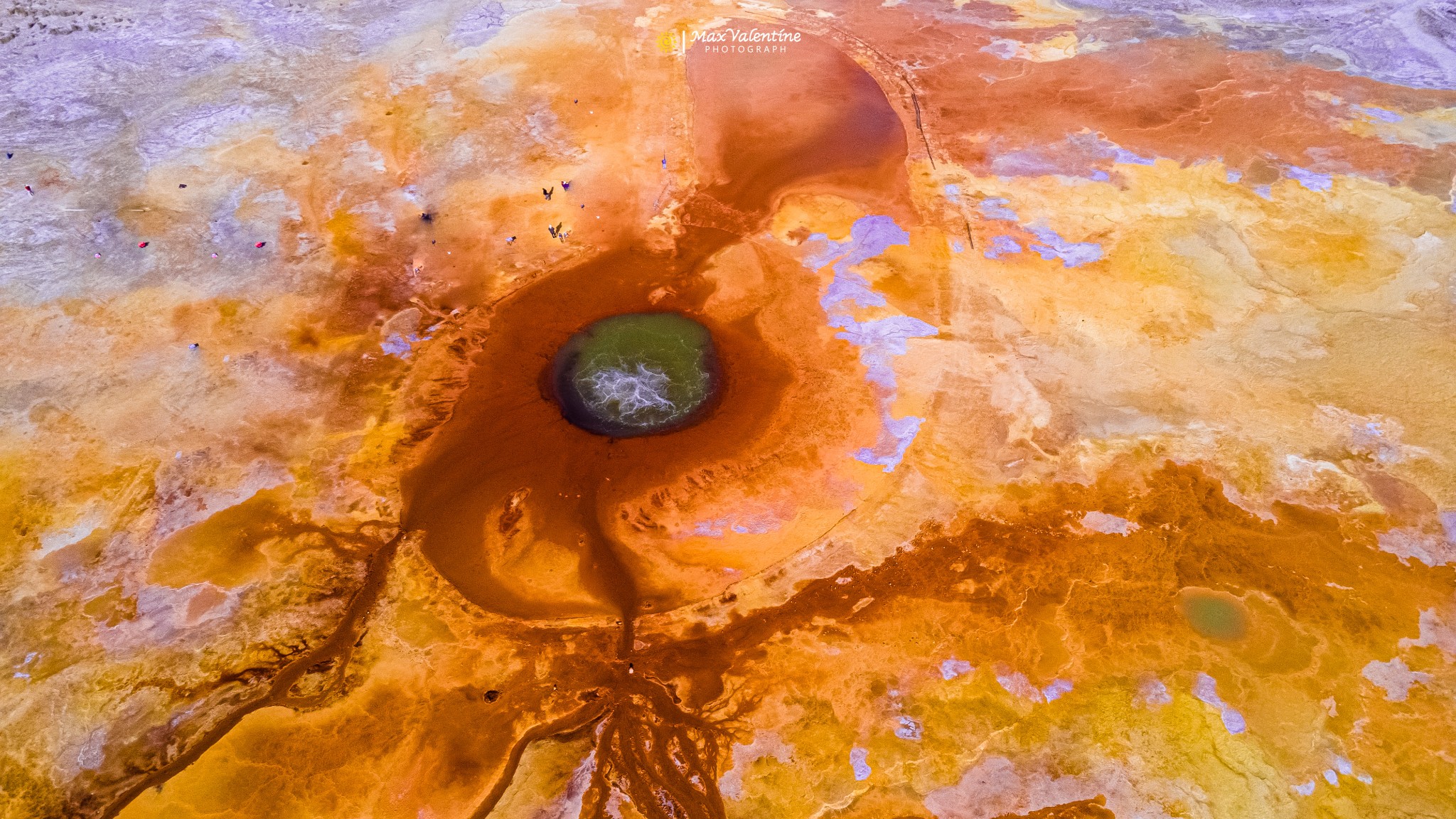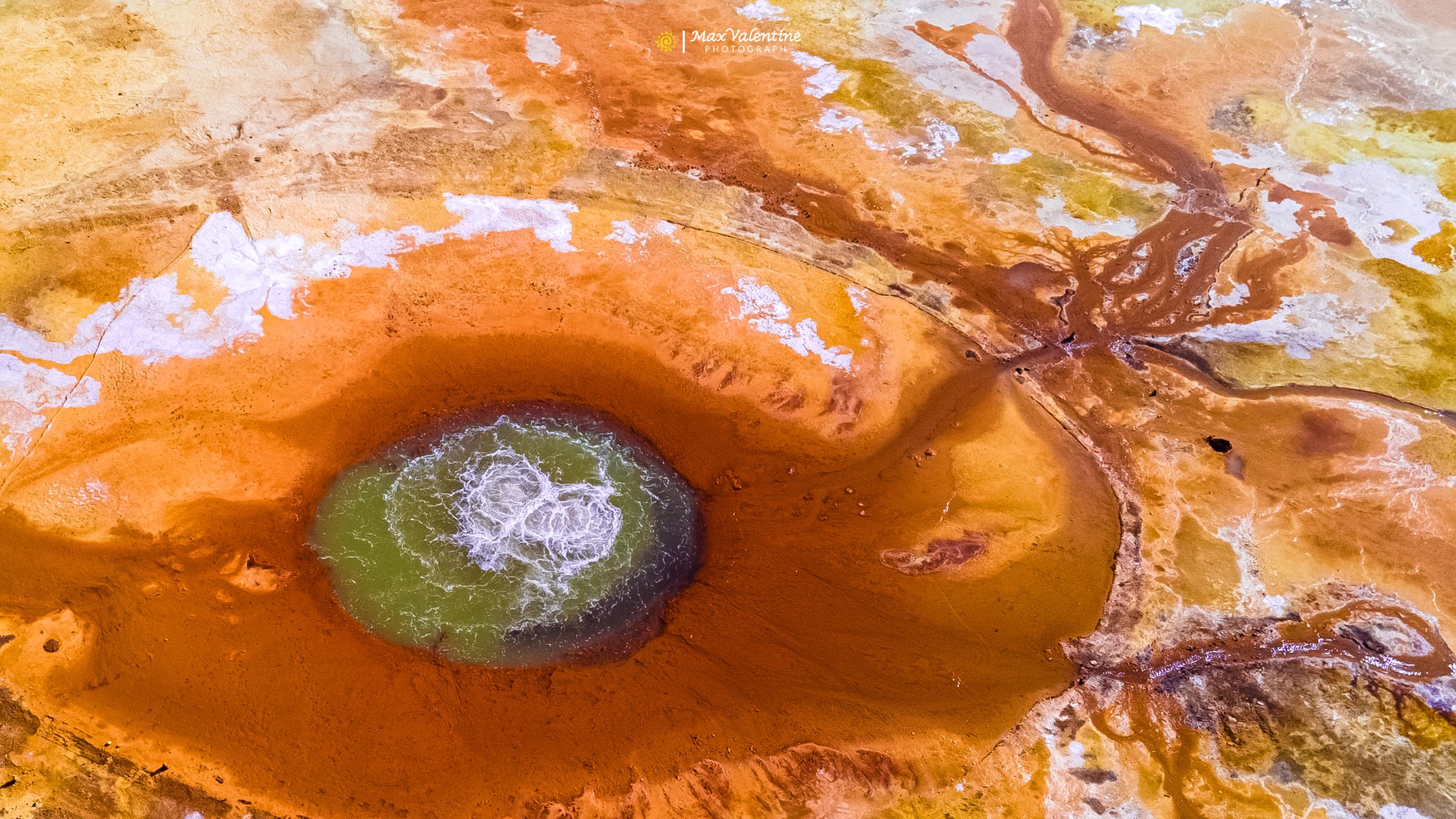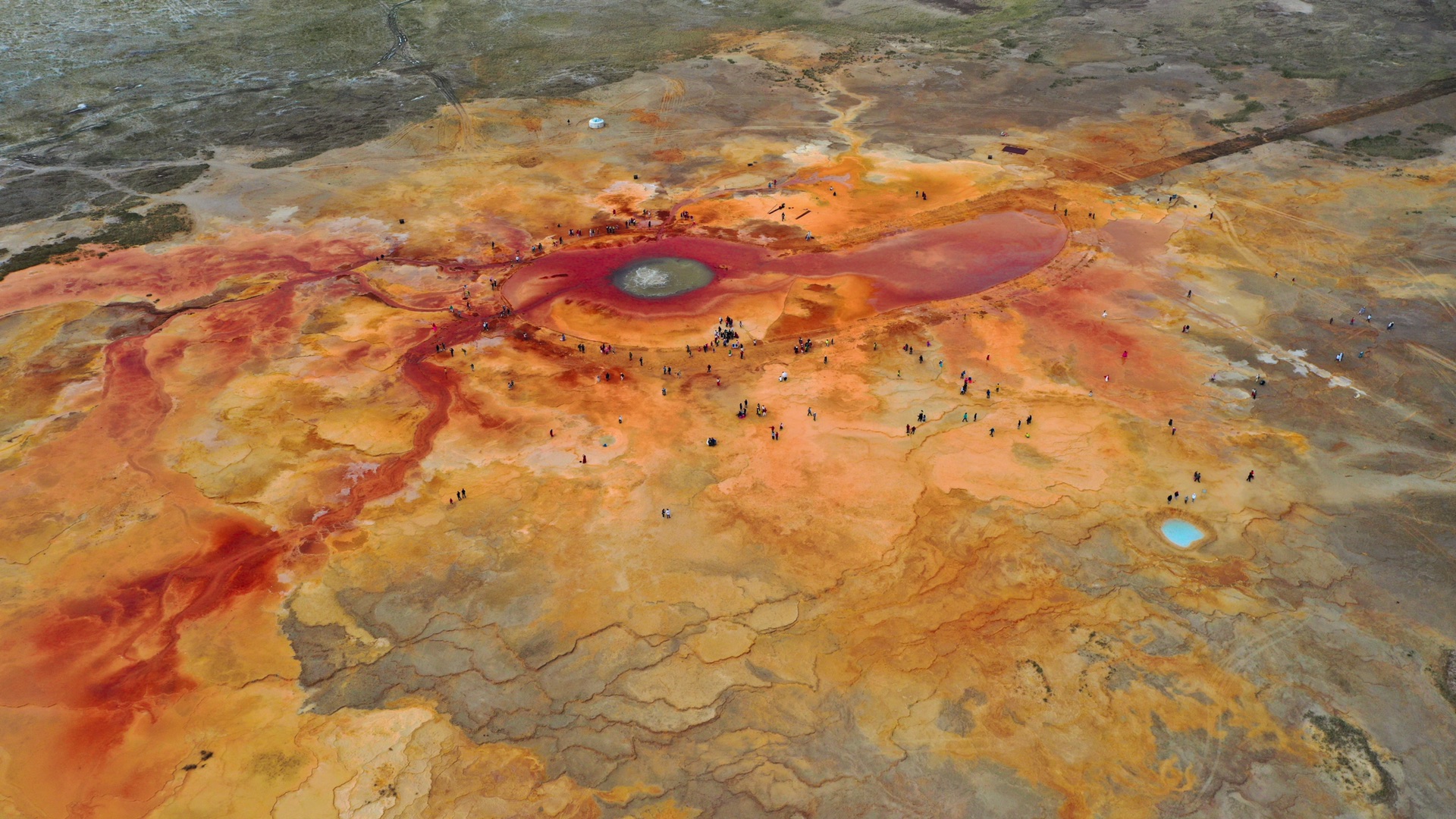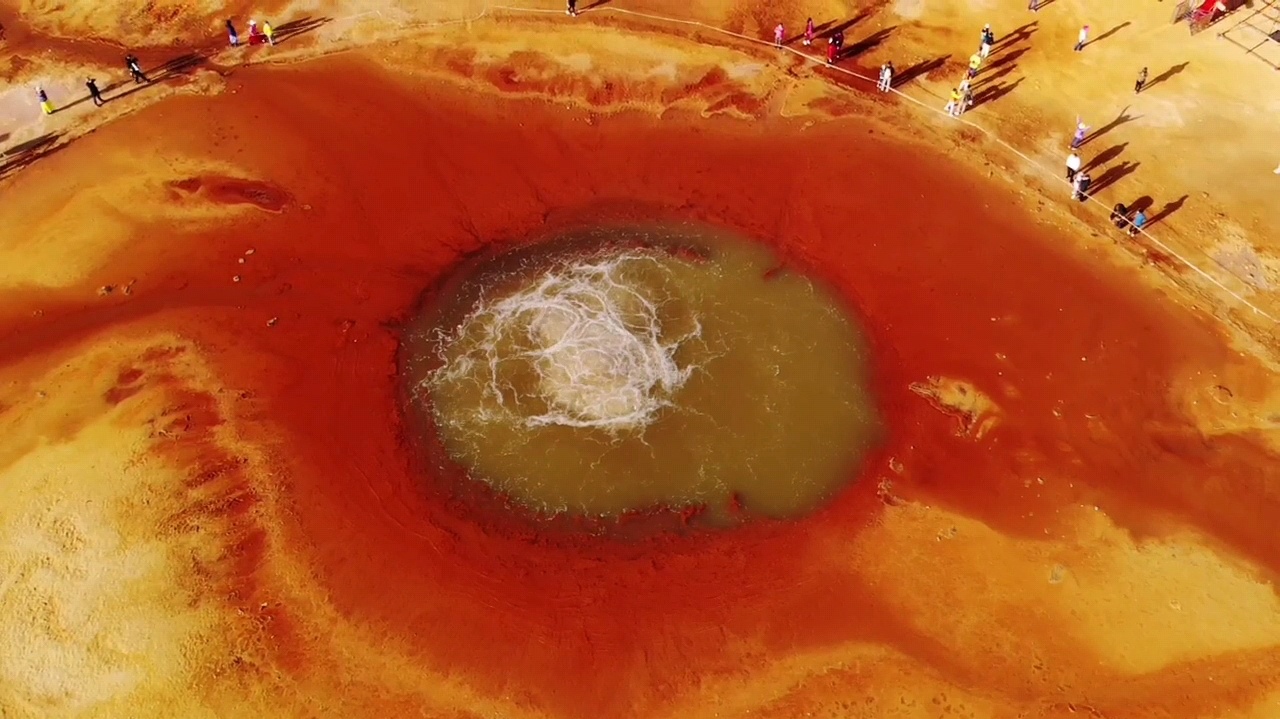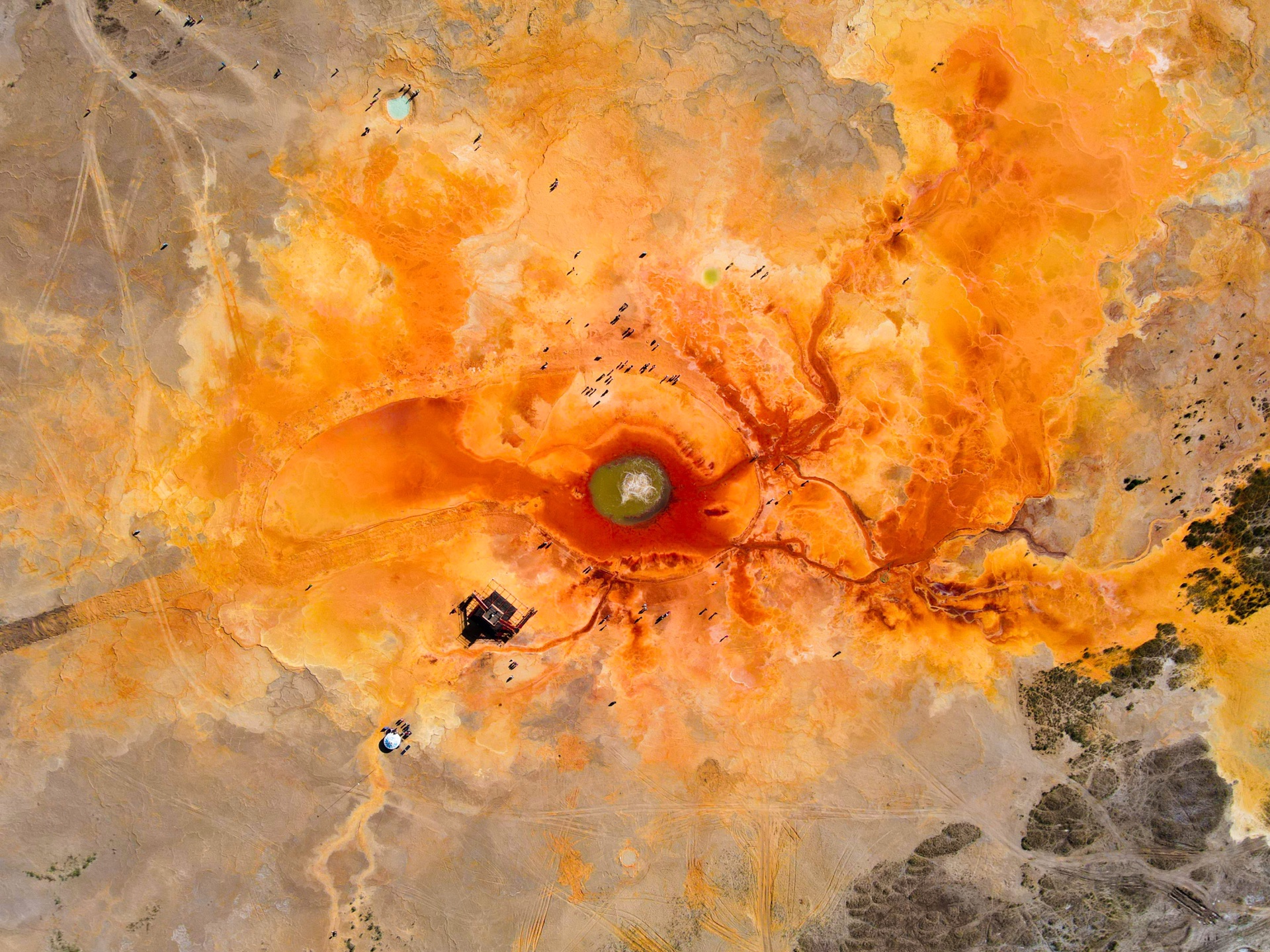 Aiken Spring Video
Qinghai Aiken Spring Car Rental with Driver
Qinghai Aiken Spring Travel Guide
If you don't bring a drone, you won't be able to see the magical panorama of Aiken Spring. If you don't bring a drone, this place is not recommended.