QingHai Lake
Chinese Name: 青海湖
Address: 海北藏族自治州刚察县109国道北侧
Tel: 0974-8519680
Opening Time:all day
Recommended Visiting Time:1-2 Day
Tickets 1 : 100 CNY for ErLangJian
Tickets 2 : 10-20 CNY for Rape blossoms
offical website: https://www.qhh.gov.cn
cole flower: bloosom at june july aug
from XiNing city: 3 hours ride/150 KM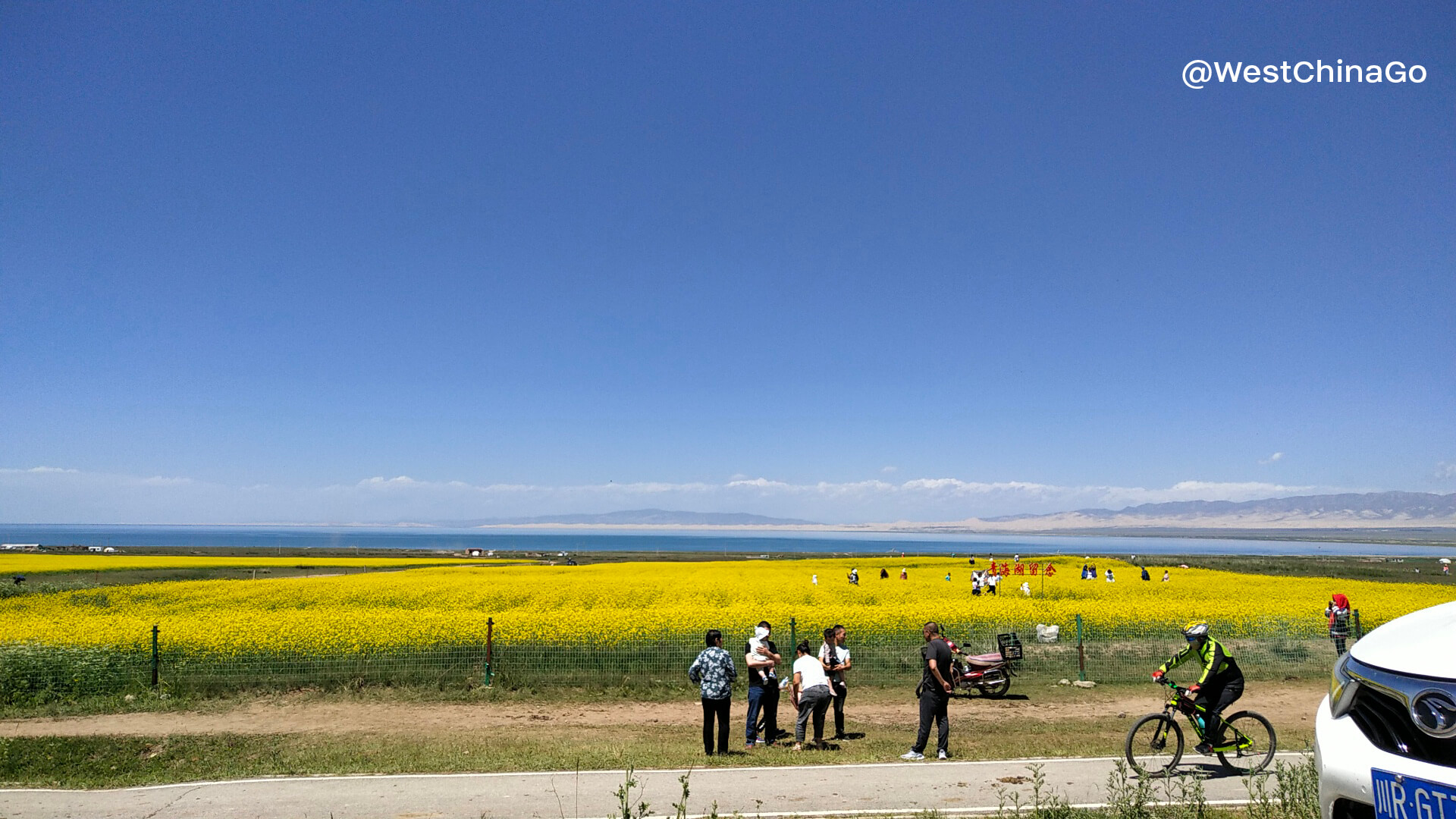 QingHai Lake
· QingHai Lake , Also known as "Kukunur", which means "blue sea" in Mongolian. Located in the Qinghai Lake Basin.
·It is formed by the fall of the fault between Datong Mountain, Riyue Mountain and Qinghai Nanshan in Qilian Mountains. The plateau continental climate creates different beauty in the four seasons.

·The Erlangjian Scenic Area on the south side is where you can take a boat tour of the lake; on the west side is the Bird Island, where hundreds of thousands of flying birds can be seen and photographed from April to June each year; the east of the lake is on the beach
Mainly for scenery and entertainment, there are famous Riyue Mountain, Daotang River, etc.; to the north are scenic spots such as Jinyin Beach and Atomic City.

·July to August is the best time to go to Qinghai Lake, when rapeseed flowers bloom, the annual cycling race around the lake is also held at that time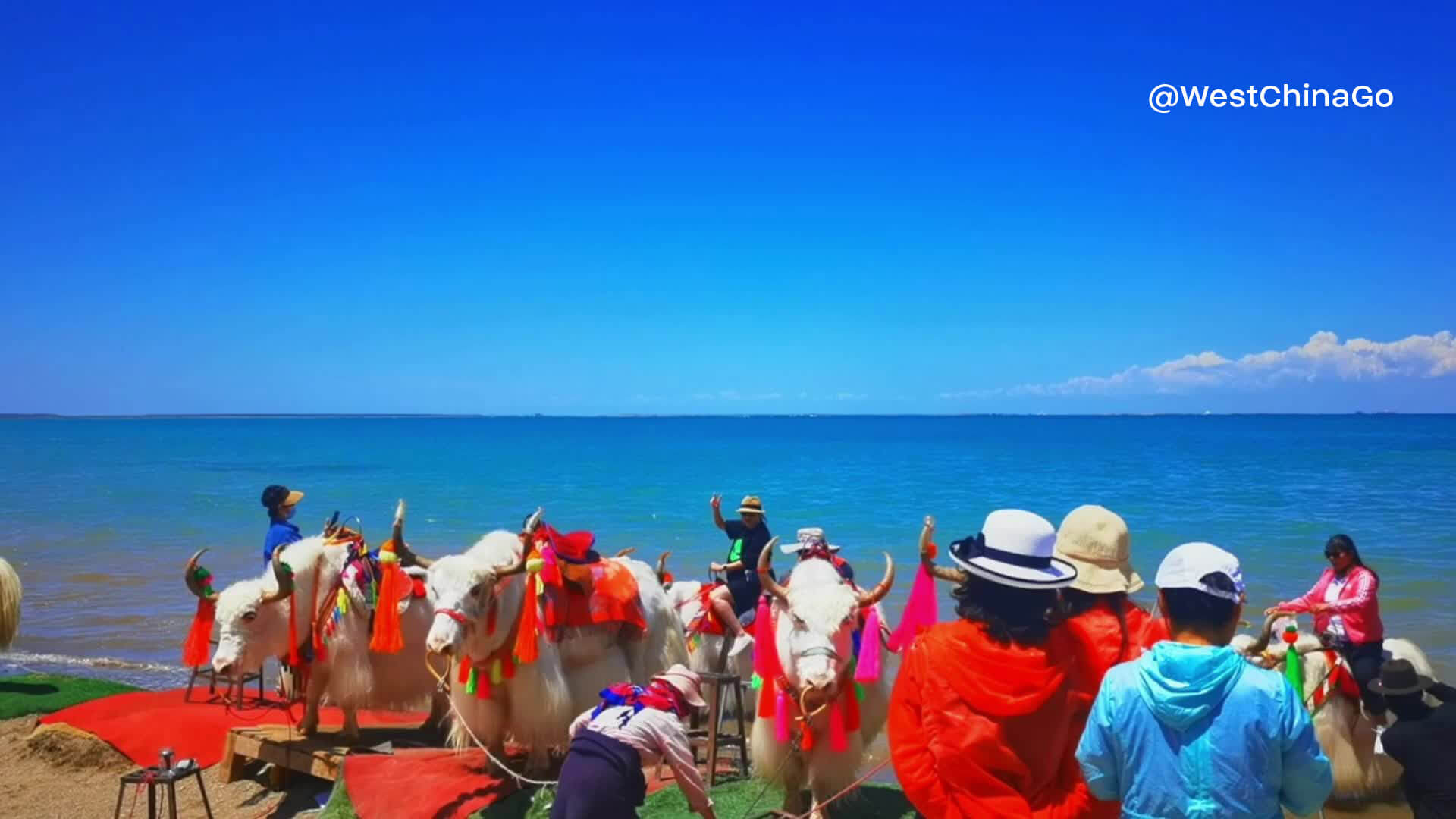 QingHai Lake Tourist Map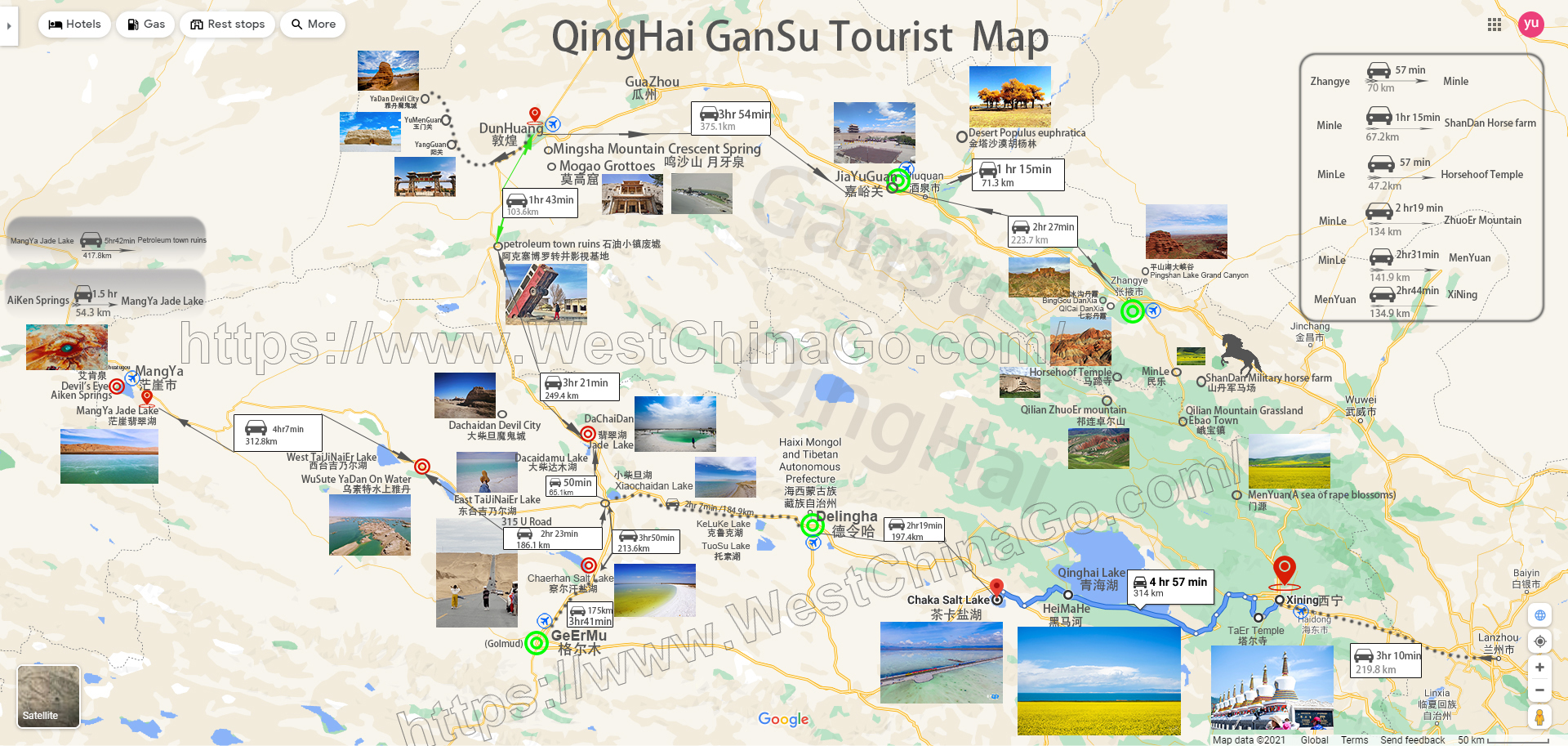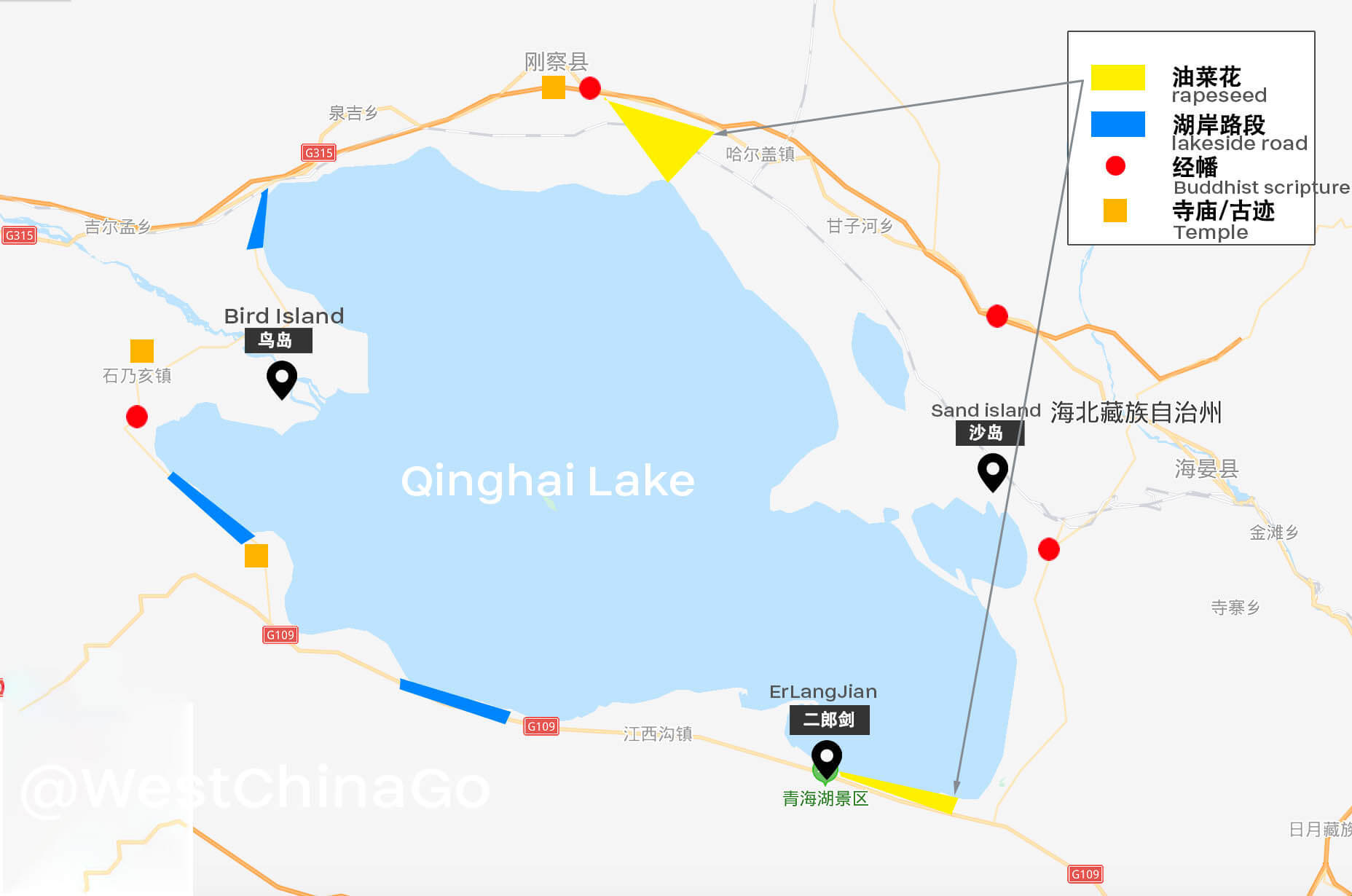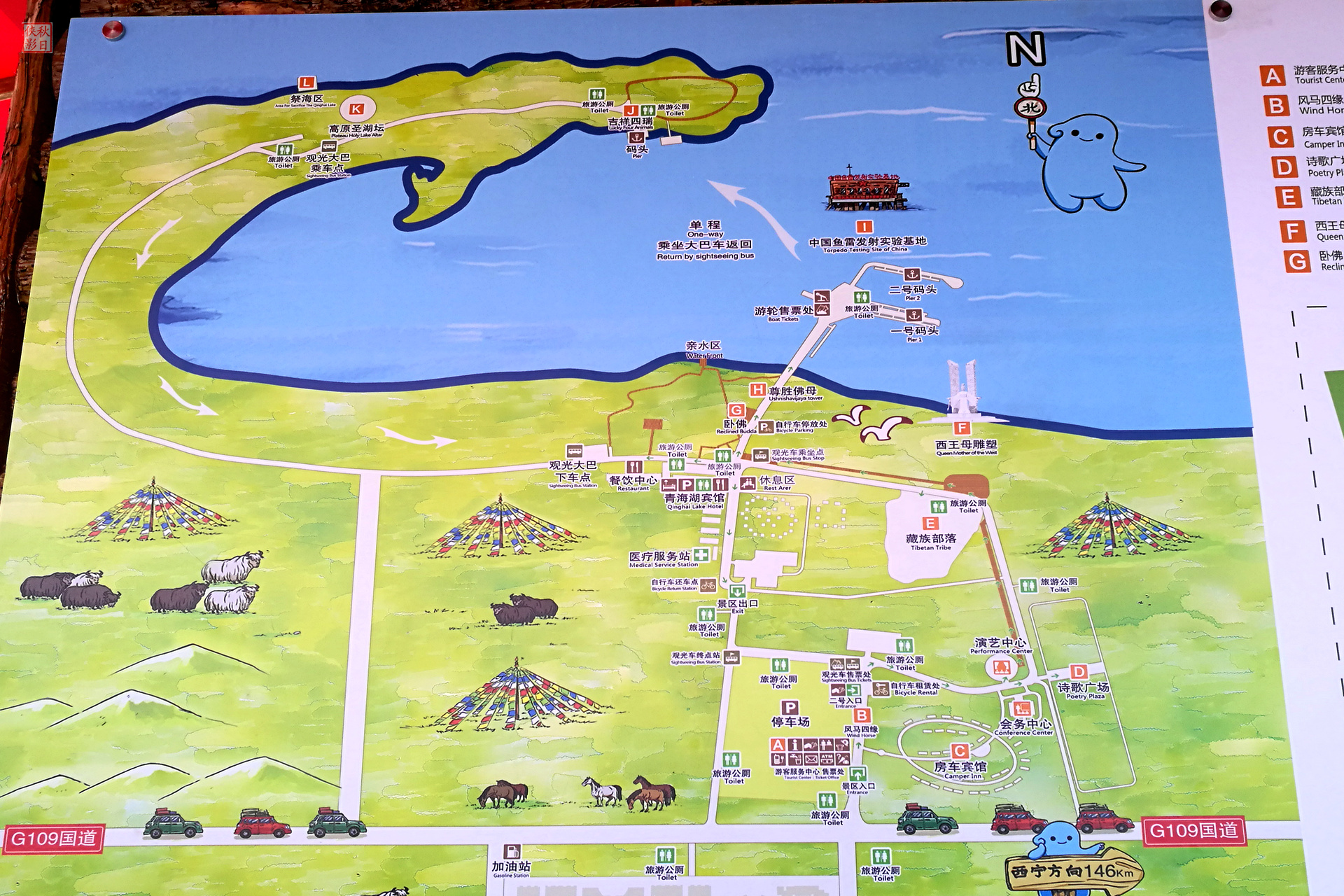 QingHai Lake Video
QingHai Lake Photo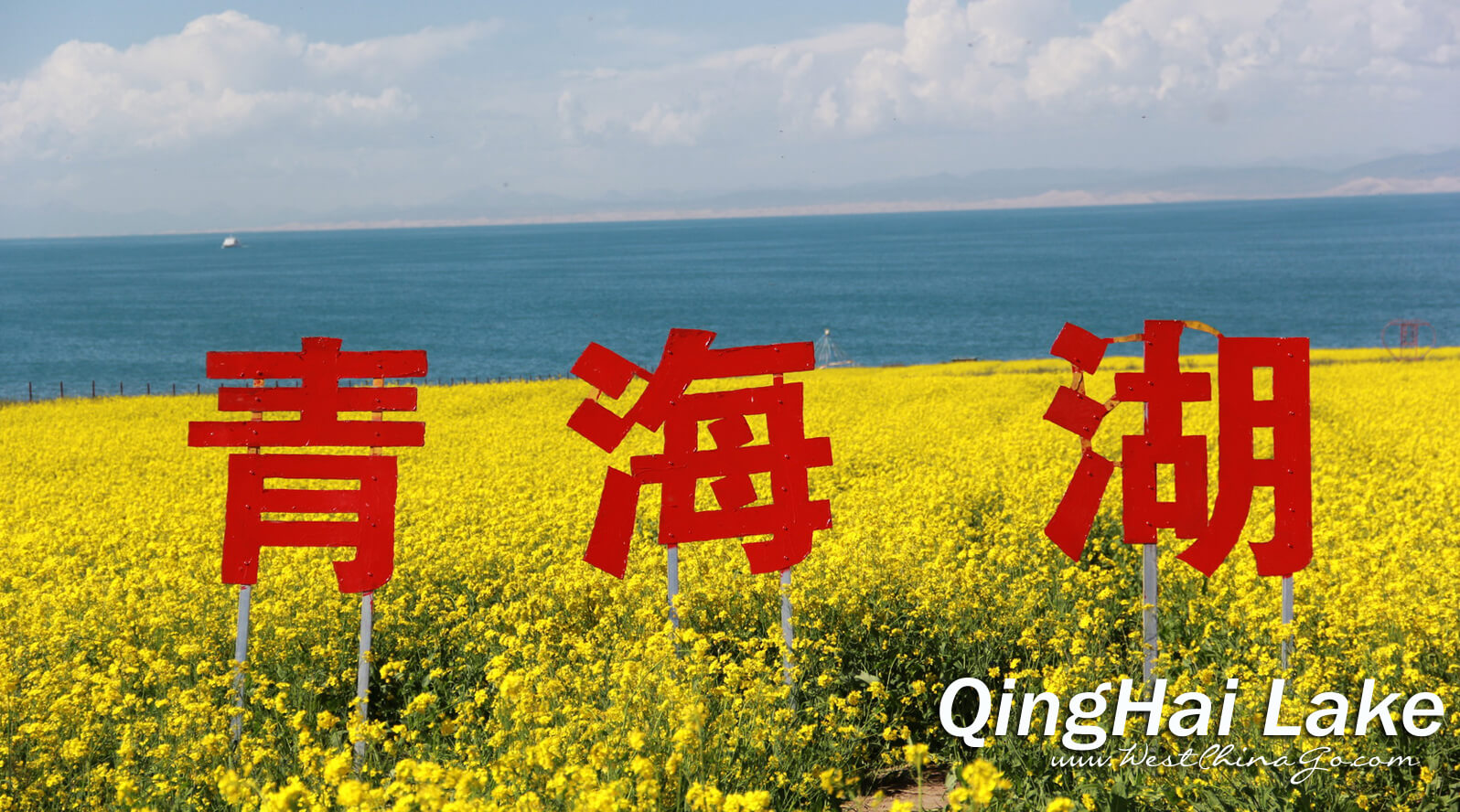 QingHai Lake Car Rental with Driver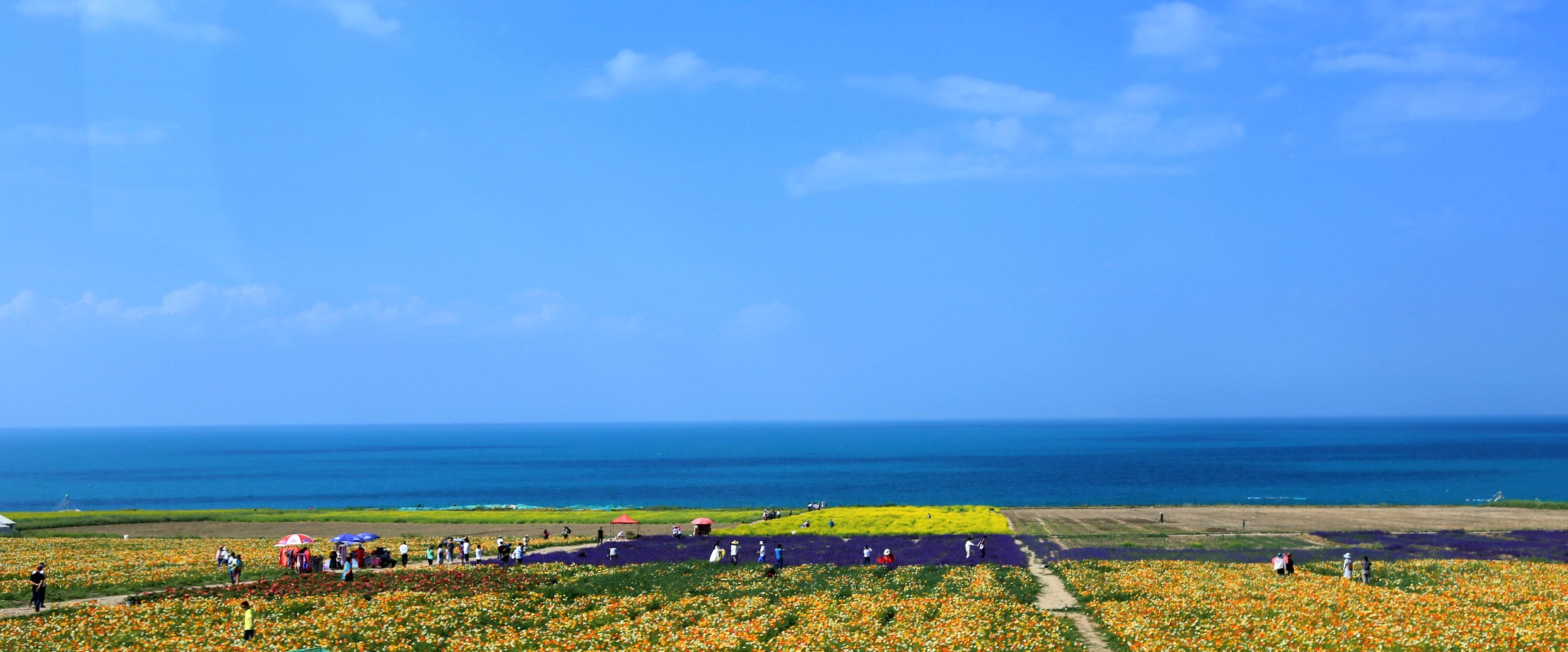 QingHai Lake Travel Guide
Qinghai Lake also has some self-financed projects. You can take photos with yak, Tibetan mastiff, horse, lamb and ride horses according to your favorite choice. If you want to take photos with animals, you must ask the price first, or you will be slaughtered by the boss.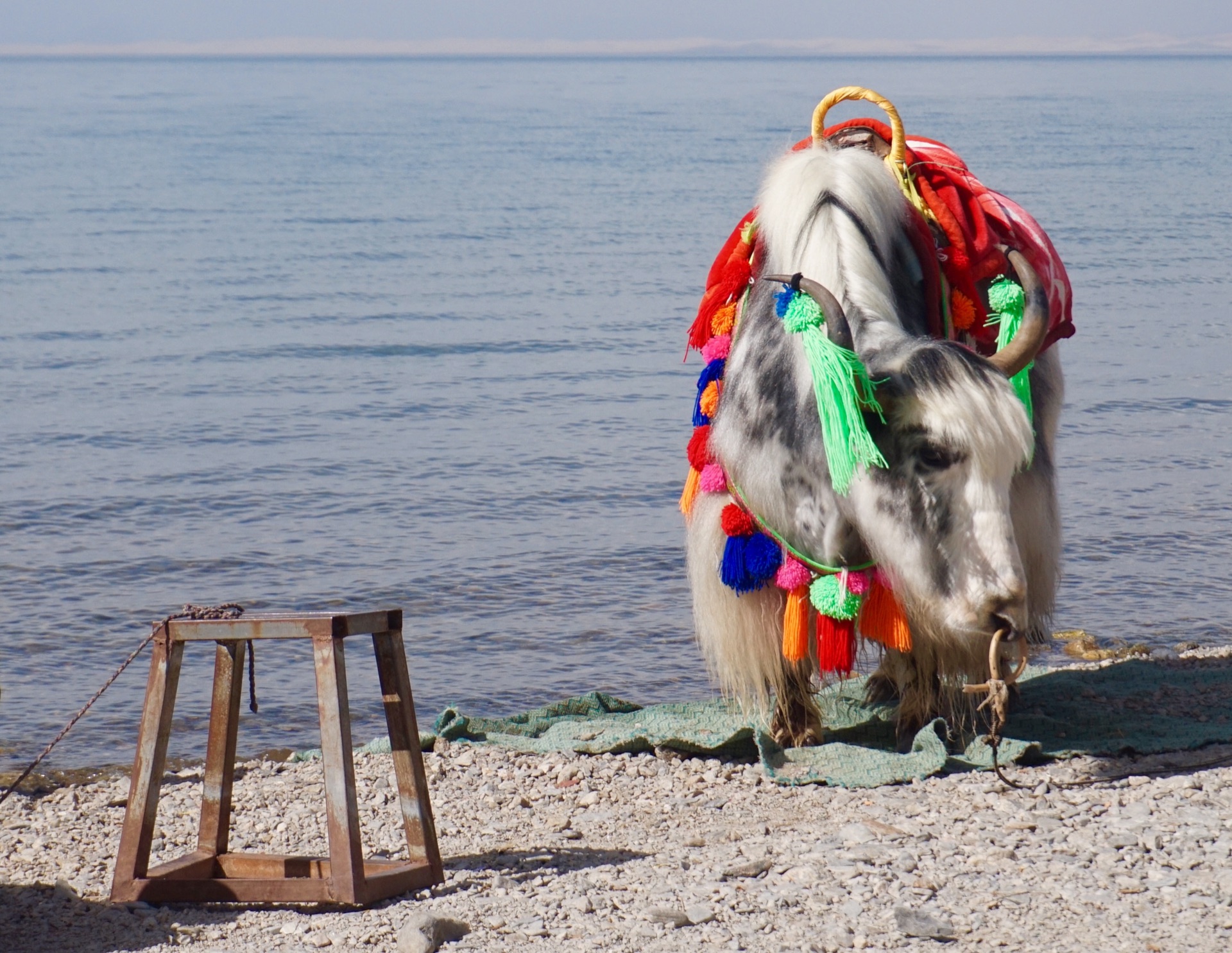 From July to August each year is the peak tourist season of Qinghai Lake, accommodation is definitely super tight, so be sure to book a hotel in advance. The prices are relatively expensive, and very ordinary inns cost four to five hundred and one nights, and the supply exceeds demand.
The altitude of Qinghai Lake and its surroundings is about 3000 meters. Altitude sickness will be a little bit more or less, but it is not obvious. Pay attention, don't exercise vigorously and it will be fine.
When you come to Qinghai Lake, the places where accommodation is generally concentrated are near Erlangjian Scenic Area, Heimahe Township, and Huanhu West Road. These are all on the edge of Qinghai Lake, and the farther one is Chaka Town, which is a few kilometers away from Chaka Salt Lake. , I still don't recommend the past, the violent Qinghai Lake is seventy or eighty kilometers away, it's too remote
The wind in Qinghai Lake is very strong, and the wind blowing from the lake is very cold. Watching the sunset from Qinghai Lake, but the latitude is high, the sunset time is too late