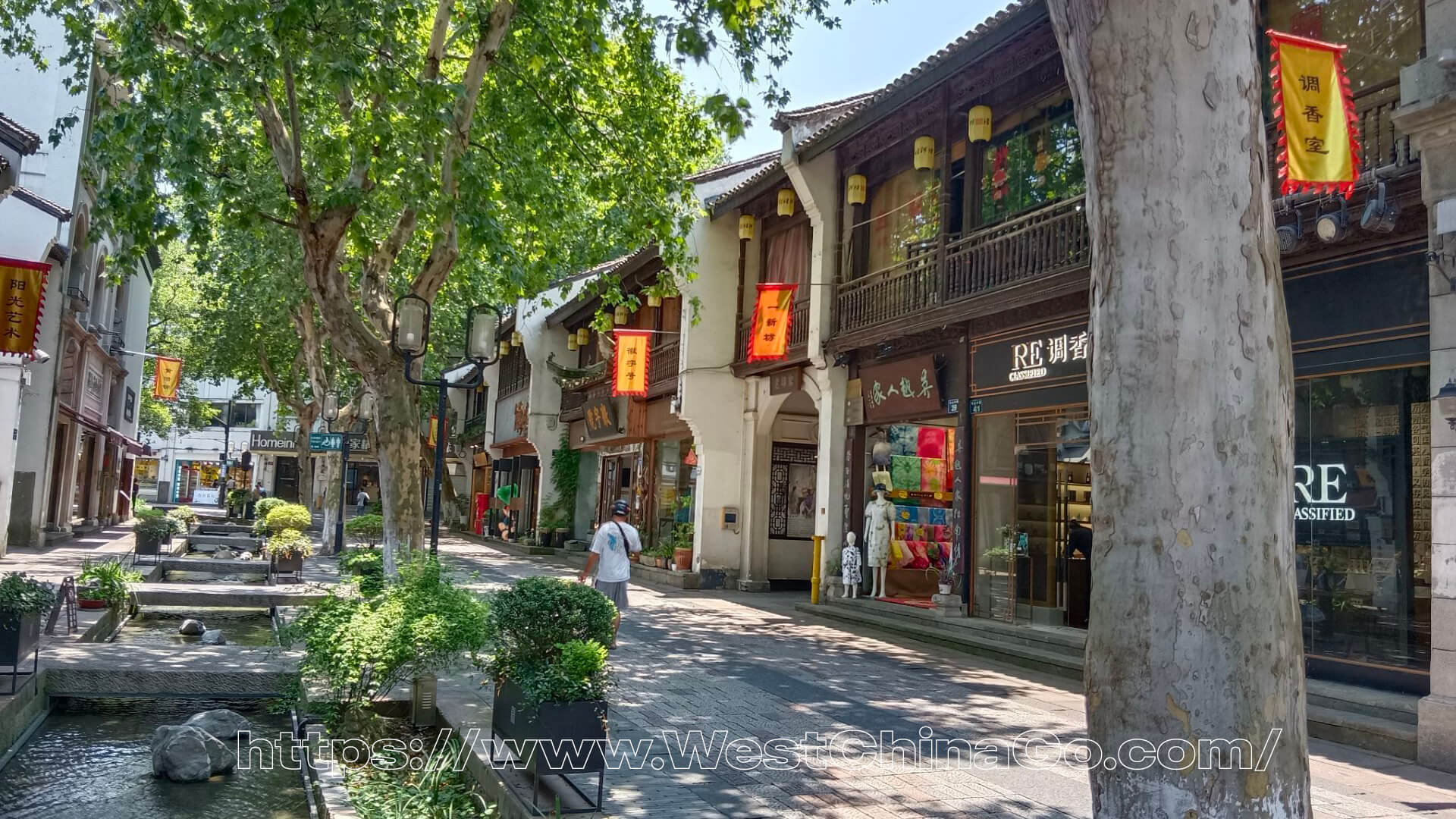 Qinghefang Street
Chinese Name: 清河坊街
Add: 杭州市上城区河坊街180号
Opening Time: All Day
Atrractions Level: AAAA
Tickets: Free
Tel: 0571-87813477,0571-878113477
Qinghefang Street
Qinghefang Street is one of the most popular business districts in Hangzhou. The shops along the street are rebuilt from old buildings, which are antique. There are many local snacks, specialty stores, teahouses, etc. here, and it is backed by Wushan Mountain, and it is also close to the food street Gaoyin Street. Both tourists and locals often come here.
Snacks and Shopping
This commercial pedestrian street is not too big, with a wide range of commodities, which can be regarded as the epitome of Hangzhou's characteristics, and local specialties can basically be found here. When you come across local snacks such as Dingsheng cakes, ghee cakes, and longxu candies while shopping, you may wish to buy them and try them. There are also well-known Zhang Xiaoquan scissors, Wang Xingji fans, etc. It is also good to buy a souvenir as a souvenir.
Featured attractions
In addition to snacks and shopping, there are many venues worth seeing in Qinghefang Street, among which Hu Qingyu Hall is not to be missed. It occupies a conspicuous position on the street, and many people come here to see a doctor and get medicine on weekdays. The medicine museum in Hu Qingyu Hall can be visited. The traditional Chinese medicines planted in the courtyard are all labeled, like a large class of traditional Chinese medicine. Similar to it is the Huichun Hall in the east of the block.
the Zhu Bingren Bronze Carving Art Museum
In addition, the Zhu Bingren Bronze Sculpture Art Museum near Anrong Lane is also worth visiting. The doors, windows, and furniture of the museum are all made of copper, and the golden light is eye-catching.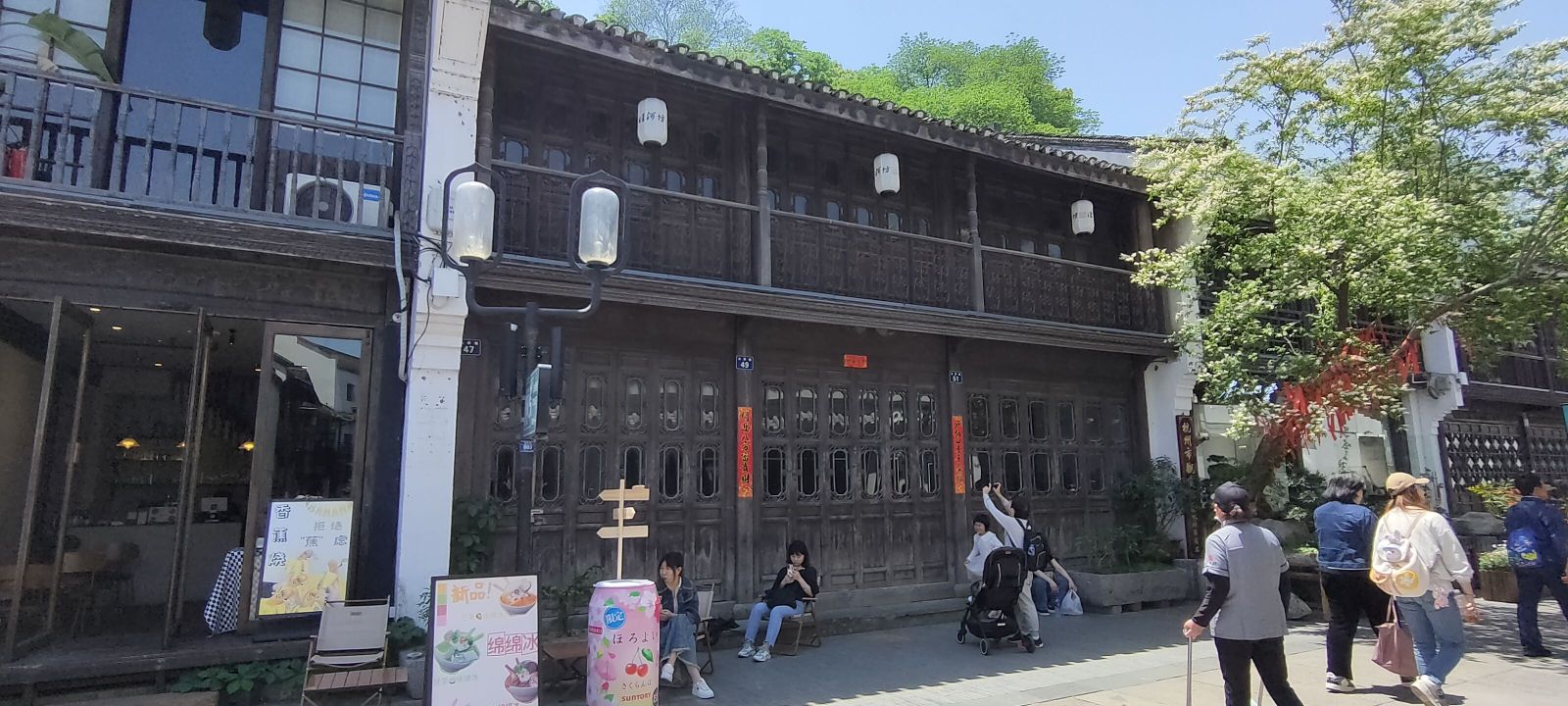 Qinghefang Street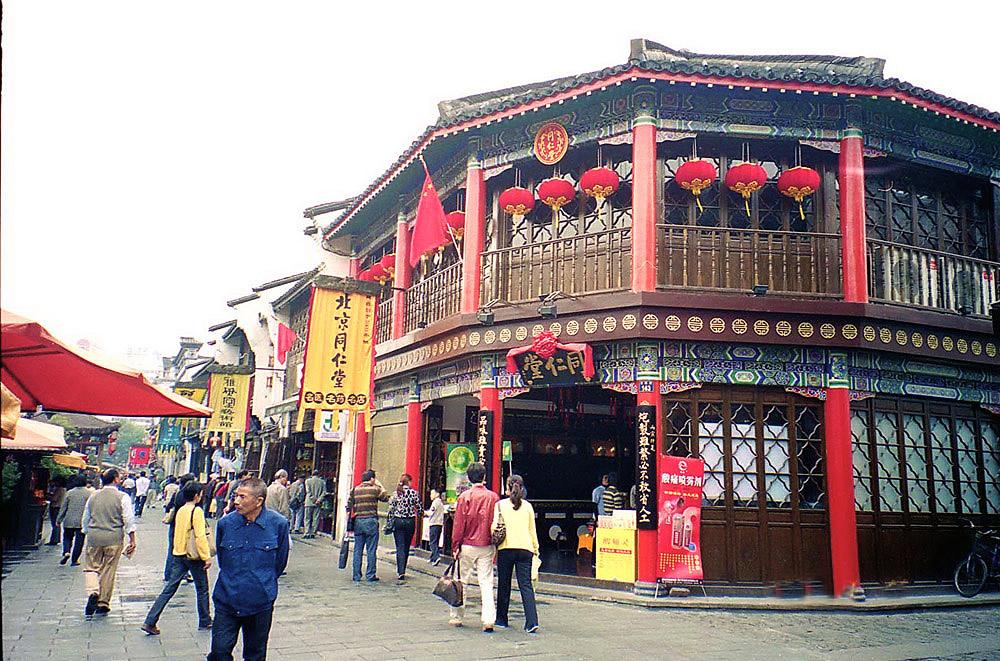 Qinghefang Street Toruist Map