Sanlitun
Chinese name: 三里屯
Foreign name: Sanlitun
Location: East of Sanlitun North Road, Chaoyang District, Beijing
Location: 北京市朝阳区三里屯北路东侧
Opening hours: open all year round
Ticket price: free
Famous attractions: Sanlitun Taikoo Li, the garden there, the embassy area
Suggested play time: 4-5 hours
Virtual Tour: https://v.visitbeijing.com.cn/pano/A048/index.html
Taikooli Website:http://www.taikoolisanlitun.com/en/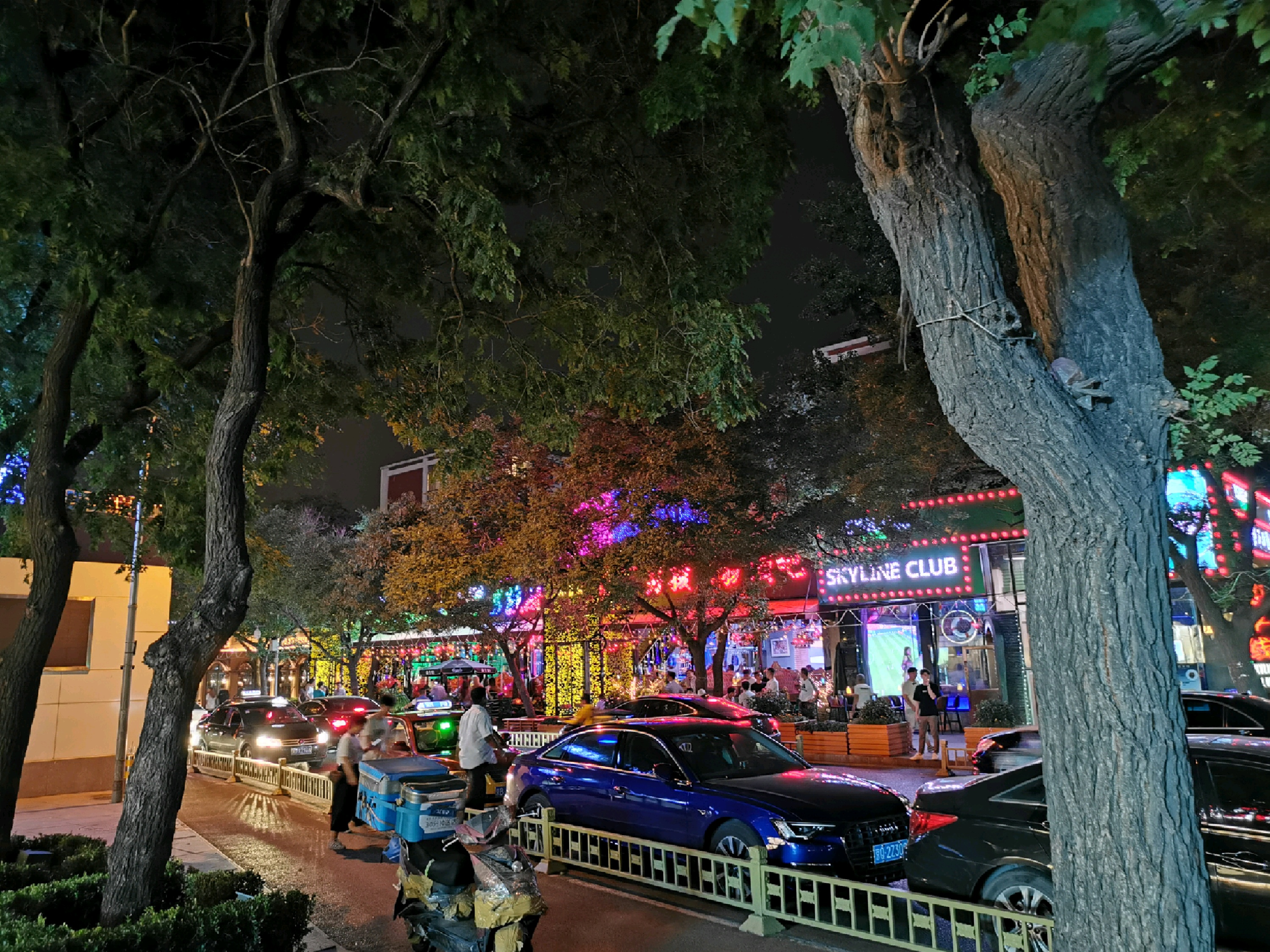 Sanlitun
important community
Sanlitun is located in the central and western part of Chaoyang District, and it got its name because it is three miles away from the inner city of Beijing. As a land title, it generally refers to the area surrounded by Zuojiazhuang, Chaowai Street, Hujialou and Maizidian. After the founding of the People's Republic of China, the Sanlitun area began to build an embassy area, and then gradually developed into an important community for diplomatic personnel stationed in China to live, shop and hold foreign affairs activities.
Today's Sanlitun
Today's Sanlitun has become a landmark of Beijing's fashionable life. The bar streets and nightclubs here are the main destinations for night entertainment of young people in Beijing. Gradually built shopping malls and trendy boutiques make this a pioneer area leading the fashion of the capital.
Sanlitun Bar Street
geographic location
Sanlitun Bar Street is located on the east side of Sanlitun North Road in Chaoyang District, with a total length of 260 meters. The street is adjacent to the embassies of 79 countries including Canada, Australia, France, Belgium, Germany, etc., and is close to 7 agencies in China including the United Nations Development Program and UNFPA
It is said that within 3 kilometers around Sanlitun, there are "clusters" of bars in Beijing. Here, you can easily find Beijing that never sleeps.
two types of bars
There are two types of bars in Sanlitun, one is the various restaurants and bars in Taikoo Li, most of which are relatively quiet. The other is the various taverns and clubs on Bar Street, and the atmosphere is much more lively. Every night, men, women and foreigners who pursue individuality like to come here for a drink, twist their bodies, and relax.
Sanlitun is the place with the richest nightlife in Beijing. It is the favorite nightlife gathering place for fashionable men and women. Because it is close to the embassy area, it is natural that foreigners become the most regular visitors here. For this reason, this is the second "center of the universe" like Wudaokou. In Sanlitun, there are pole dancing bars, quiet bars, clear bars, gay bars, and pure bars. All kinds of bars and nightclubs with different styles, targeting different groups of people and different preferences can be found. At the same time, it is also the best place to meet big-name celebrities, and many celebrities are also investing in opening stores here.
It is named after three miles from the inner city. Now it is famous for Sanlitun Bar Street. Sanlitun Bar Street is one of the most "prosperous" entertainment streets in Beijing's nightlife.
Every day, many foreigners come here by car or taxi, especially at night, foreigners will come here in droves
There are more than 80 bars in Sanlitun Bar Street. Sanlitun Bar was once a symbol of Beijing's "night economy", which gave birth to Beijing's fashion and cultural industry from an important aspect.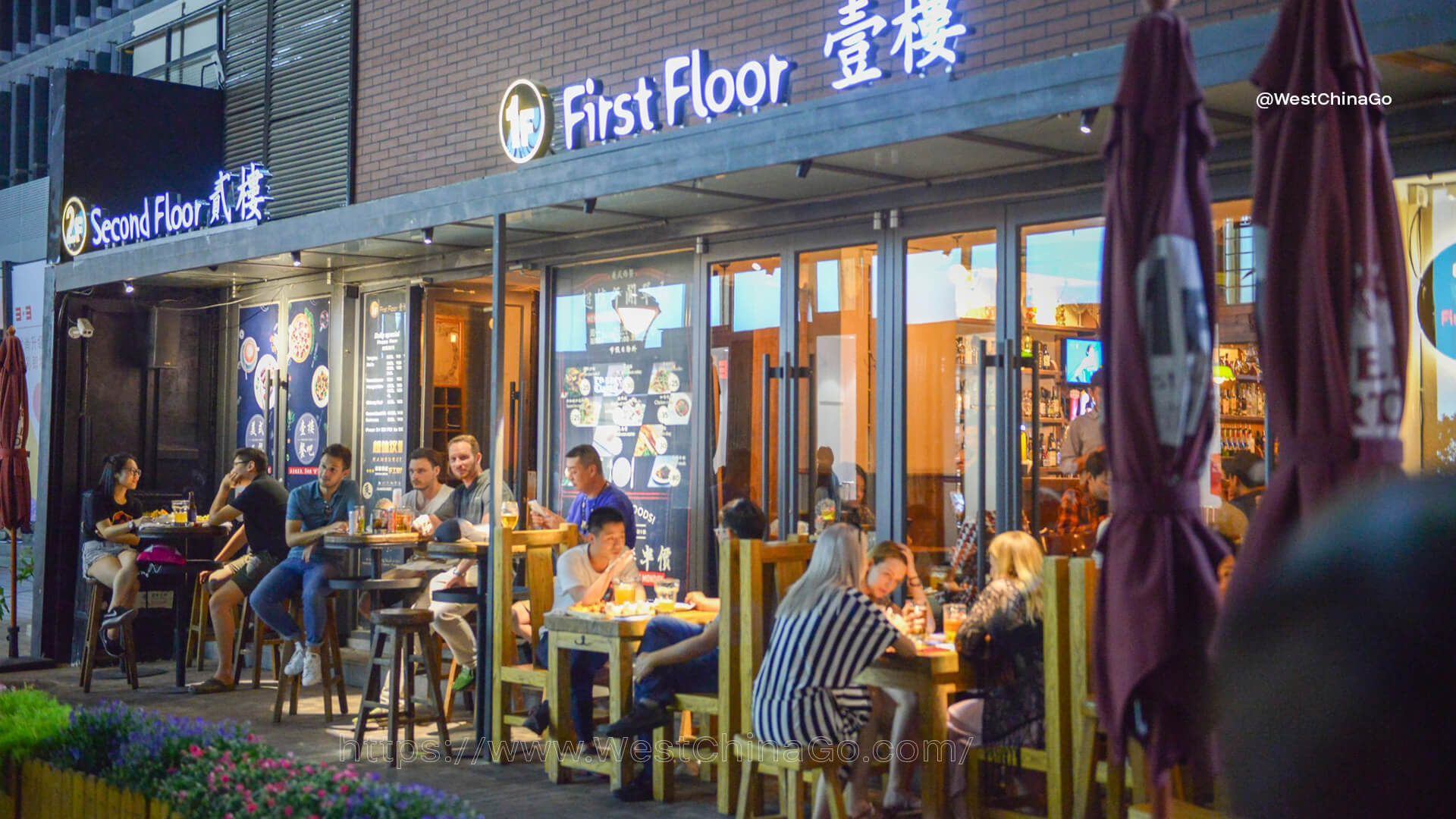 Sanlitun Video
Sanlitun Tourist Map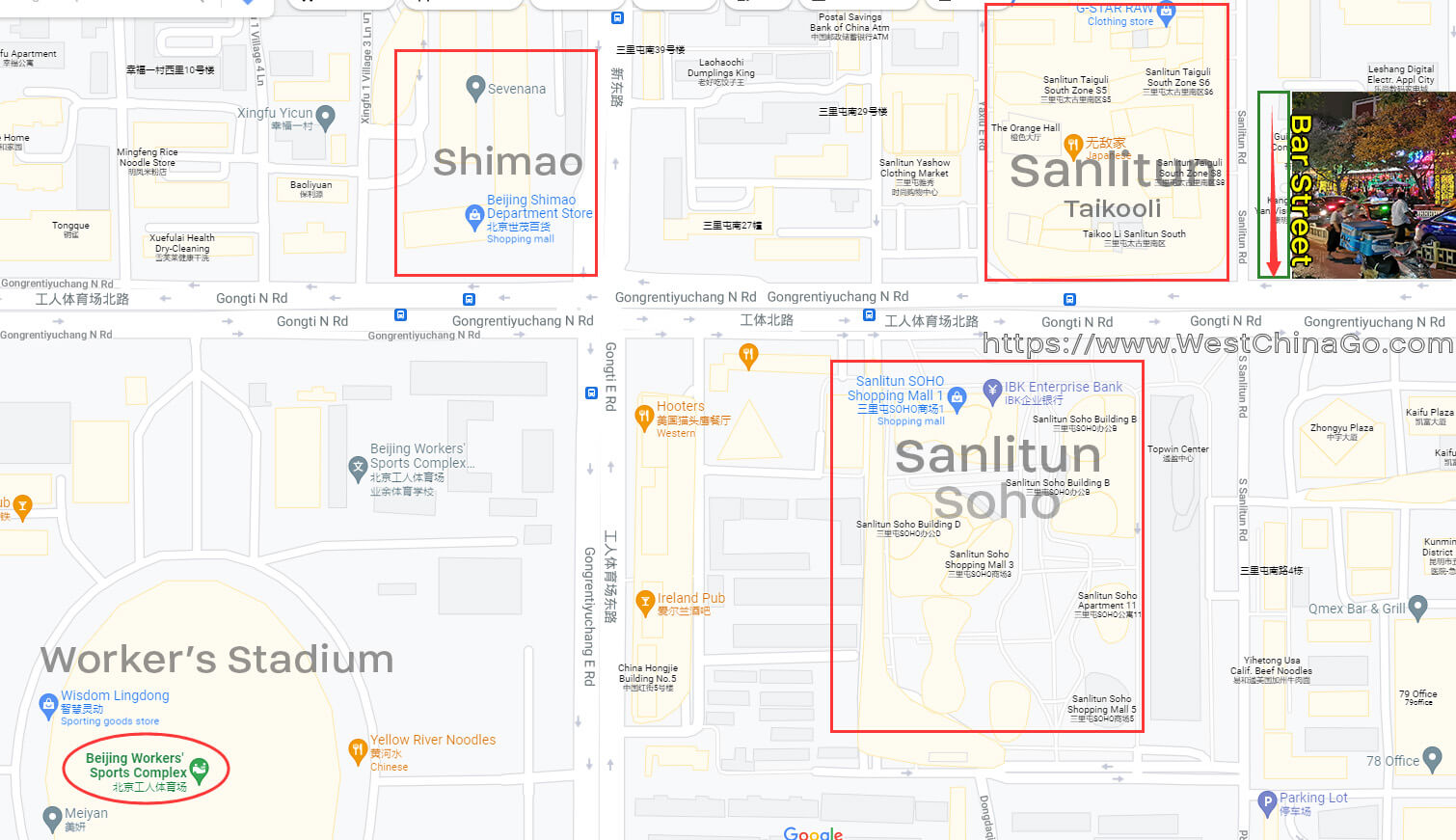 Sanlitun Photo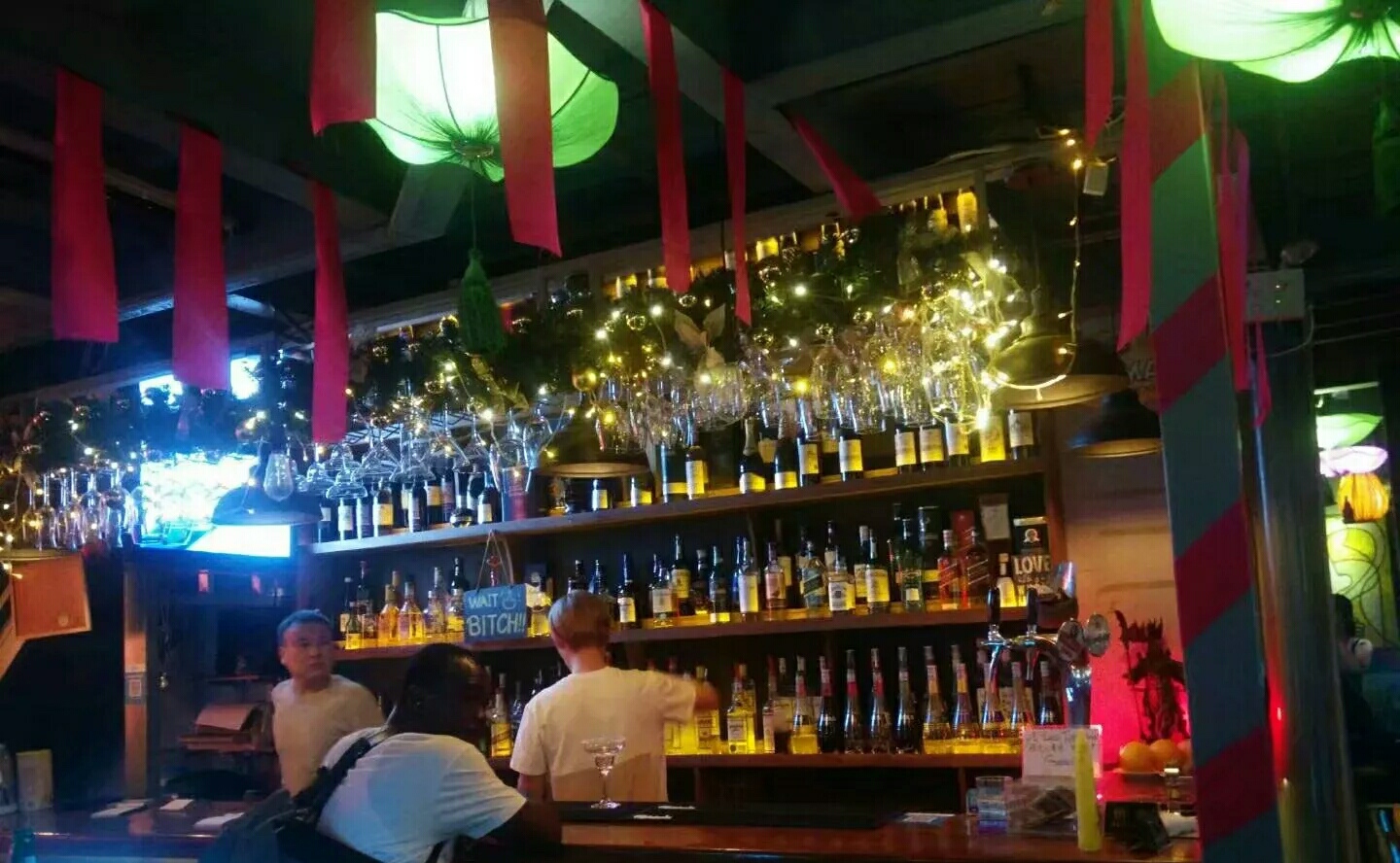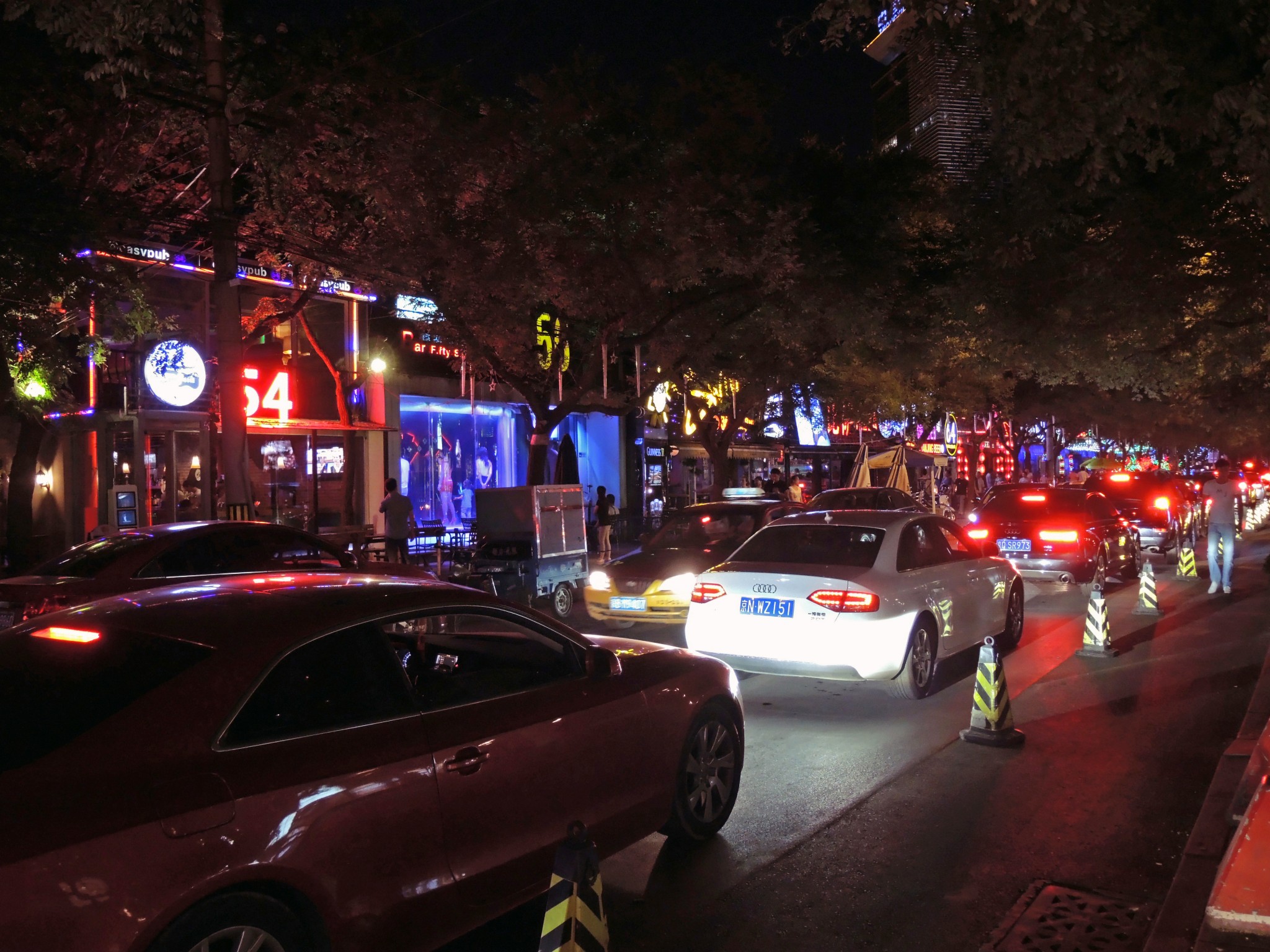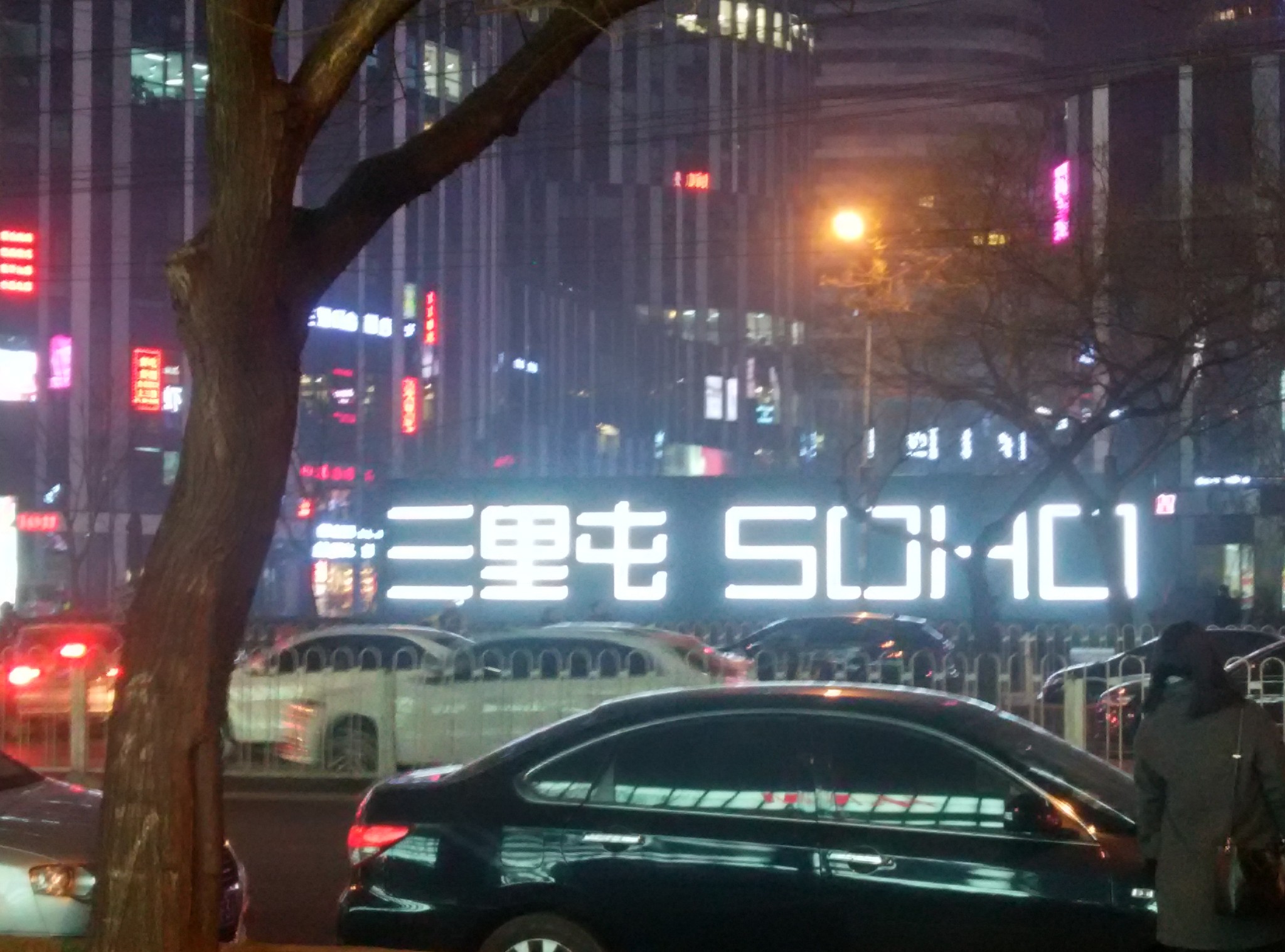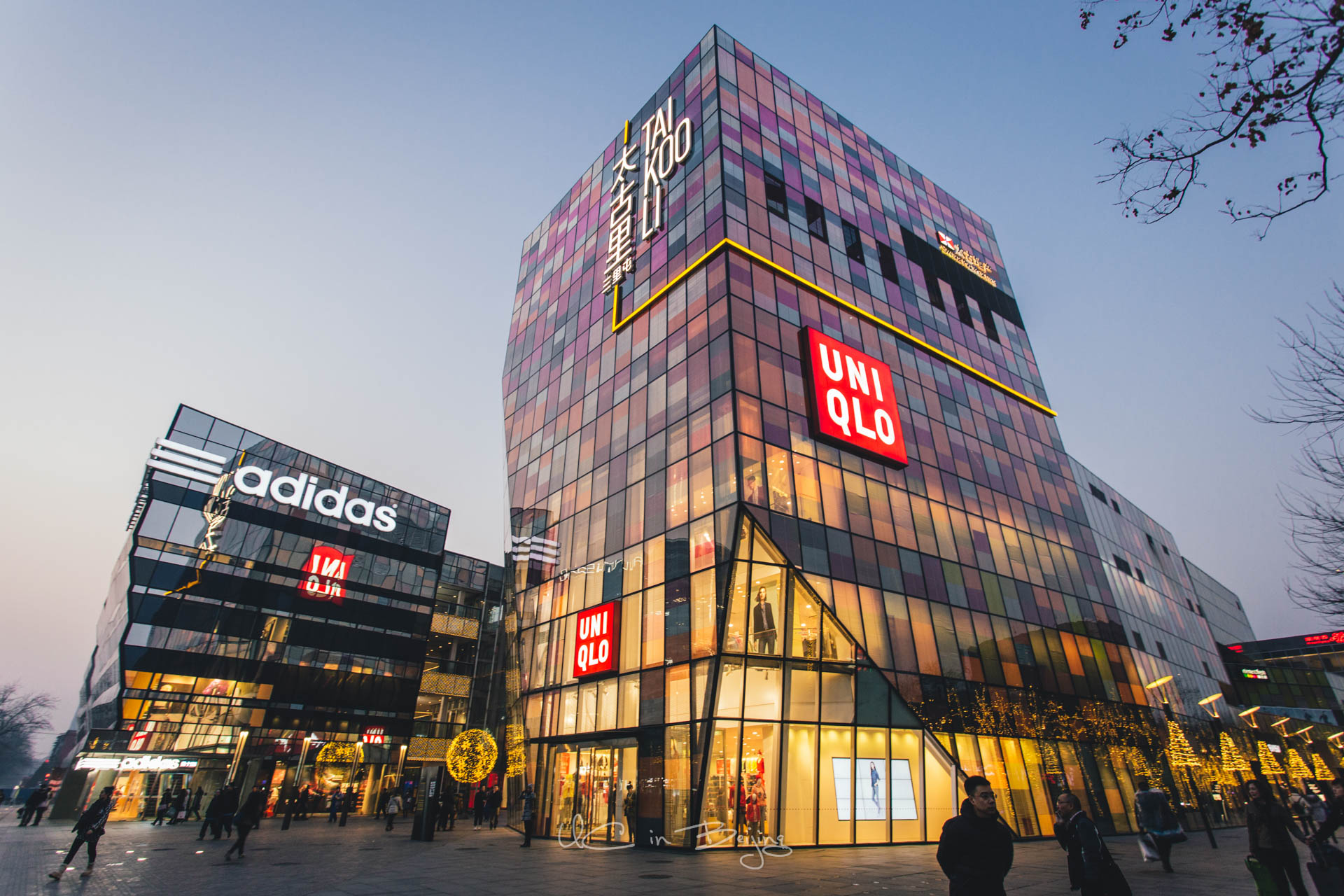 How To Get To Sanlitun,Beijing
By Taxi
from downdown to South Luogu Lane, expense is about 50-100 rmb
Practical Chinese:for taxi driver
pls take us to BeiJing Sanlitun Bar Street
请载我们到三里屯酒吧街
By Subway
take the metro. Line 10 to Tuanjiehu Station, exit A, 500 meters to the west; Line 6 to Dongdaqiao Station, exit B, 700 meters to the north; Line 2 to Dongsishitiao Station, exit C Exit, take No. 113 to Workers Stadium (North Gate).
BeiJing metro map
Sanlitun Travel Guide
Bar street prices are relatively expensive, usually a glass of beer ranges from tens to hundreds, and the per capita consumption is more than 200 yuan, and most bars have a minimum consumption;
In addition, the "dark bars" that crazily attract customers must be careful.
To dance a disco and walk a few hundred meters to the Workers' Stadium, the most famous clubs are there.
For Quiet bar and Fresh Brew , you can go to a street next to Sanlitun soho.