ShangHai City God Templen
ShangHai City God Temple
Chinese Name: 上海城隍庙
Address: 249 Fangbang Middle Rd, ChengHuangMiao, Huangpu Qu, Shanghai Shi, China, 200000上海市黄浦区方浜中路249号
Recommended Visiting Time:2 hours
Phone: +86 021-63284494
Opening Time: 09:00- 17:00
Website: https://www.shchm.org/
Tickets: 10 CNY/Person
Virtual Tour: https://720yun.com/t/6a8jkphOty4?pano_id=3947118
ShangHai City God Temple
The City God Temple Tourist Area is located in the Yu Garden and the Old Town God Temple, two major scenic spots, and is a must-see for tourists who are new to Shanghai. Here you can appreciate the folk customs of Shanghai and taste authentic Shanghai snacks and local dishes. And every night, the colorful landscape lights on the antique buildings also make this place a beautiful landscape.
The Chenghuang Temple Tourist Area is located in the old city in the east of Huangpu District in the center of the city. It is a large area integrating sightseeing, shopping and catering. In addition to the two main paid attractions, Yu Garden and Old Town God's Temple, there are also small open attractions such as Jiuqu Bridge and Huxin Pavilion. The Nanxiang Xiaolongbao here is not to be missed, and you can also sit in the Lvbolang restaurant and enjoy the crowds coming and going downstairs while tasting the local dishes of Shanghai.
The Chenghuang Temple tourist area is a place full of people all the year round, because it is also a famous commercial area. There are several small commodity wholesale malls and comprehensive shopping malls here, as well as a lot of gold stores, jewelry stores, and many old restaurants. You can also buy various Shanghai native products here.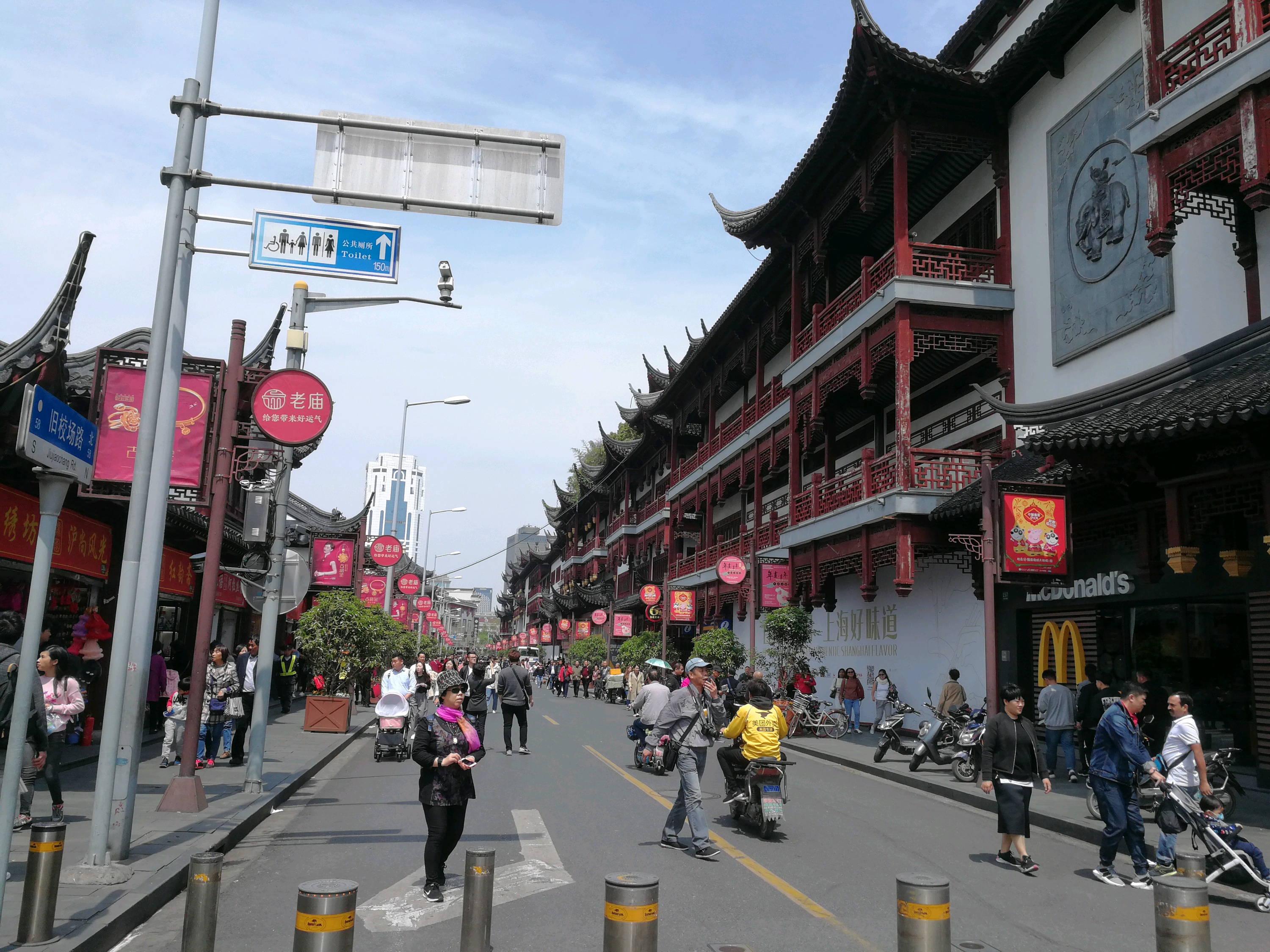 ShangHai City God Temple Video
ShangHai City God Temple Photo
How To Get To ShangHai City God Temple
By Taxi
Shanghai City God Temple
Practical Chinese:for taxi driver
pls take us to Shanghai City God Temple
请载我们到上海城隍庙
ShangHai City God Temple Tourist Map