ShangHai Jade Buddha Temple
ShangHai Jade Buddha Temple
Chinese Name: 上海玉佛寺
Address: 170 Anyuan Rd, Jing'an, China, 200060上海市普陀区安远路170号
Tel: +86 (21 6266 3668)
Opening Time:Monday to Sunday 08:00-16:30Lunar First and fifteenth of each month 05:30-17:30
Recommended Visiting Time:>1 H
Tickets : 20 CNY P/P
Optional Jade Buddha Tickets : 10 CNY P/P
offical website: https://www.yufotemple.com
Centerpiece: Jade Buddha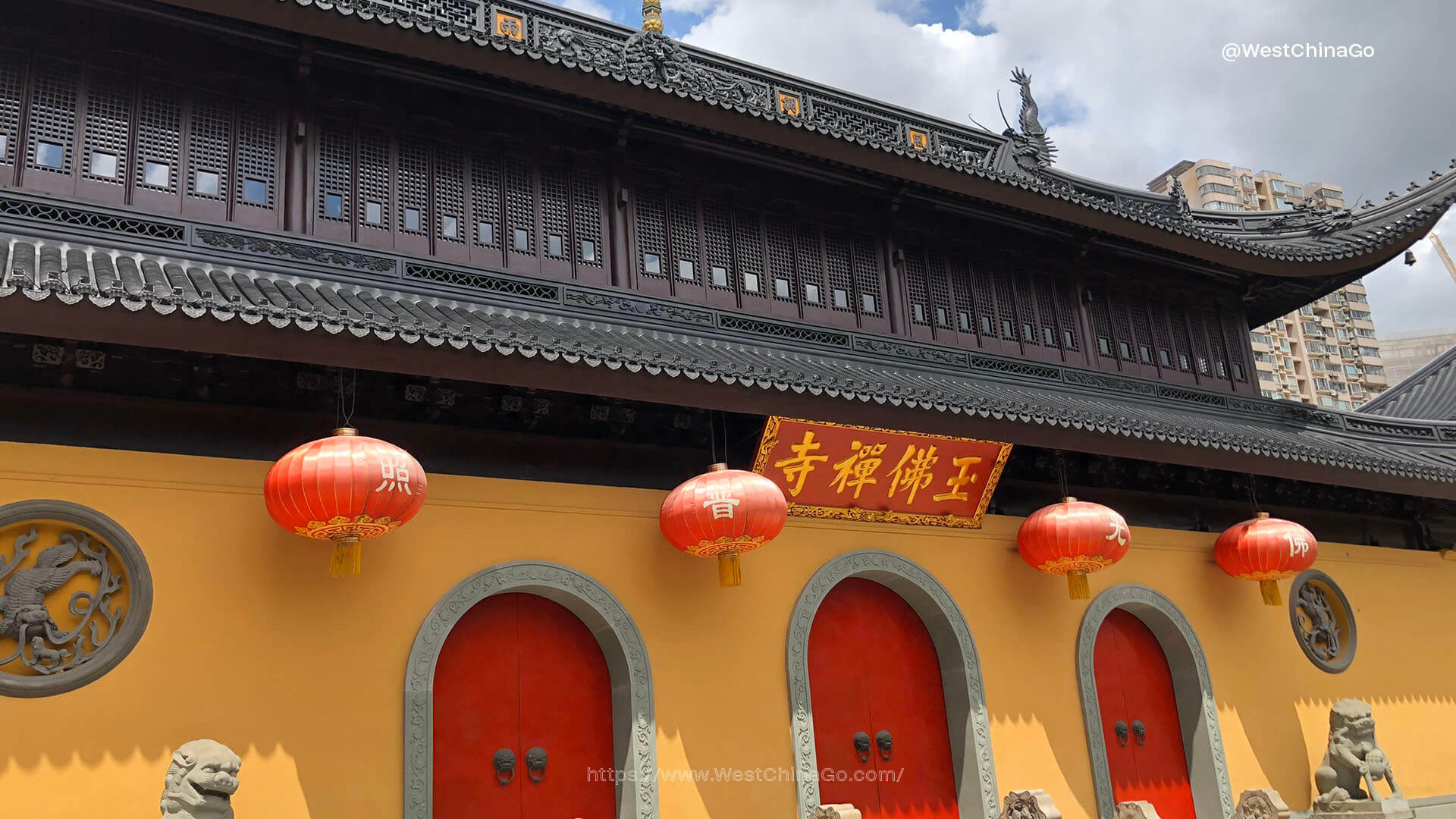 ShangHai Jade Buddha Temple
Jade Buddha Temple is located at the intersection of Anyuan and Jiangning on the north side of Shanghai. Built in 1918, it is a replica of the Temple of the Temple, with a rigorous layout, harmonious structure and magnificent momentum. On the central axis of the temple, there are Tianwang Hall, Daxiong Hall, and Jade House (abbot room). There are Reclining Buddha Hall, Guanyin Temple, Copper Buddha Hall and Zhaitang on the left and right sides. On the first day, the fifteenth or the traditional Buddhist festivals, the good men and the devotees, the three squatters, came one after another. The cigarettes in the hospital are lingering, the candlesticks are high, and the jungles in the urban scenery are extraordinary and unique.
Jade Buddha Temple, a sacred 19th-century structure built during the Qing Dynasty. Marvel at the majestic architecture of the temple, giving off a atmosphere of tranquility, even though locating the busy city.
The Jade Buddha Temple in Shanghai was founded in 1882 with two jade Buddha statues imported to Shanghai from Burma by sea. These were a sitting Buddha and a smaller reclining Buddha representing Buddha's death. The temple now also contains a much larger reclining Buddha made of marble, donated from Singapore, and visitors may mistake this larger sculpture for the original, smaller piece. The temple was destroyed during the revolution that overthrew the Qing Dynasty. Fortunately the statues were saved and a new temple was built on the present site in 1928. It was named the Jade Buddha Temple. Jade Buddha Temple is an active temple, with 70-100 resident monks.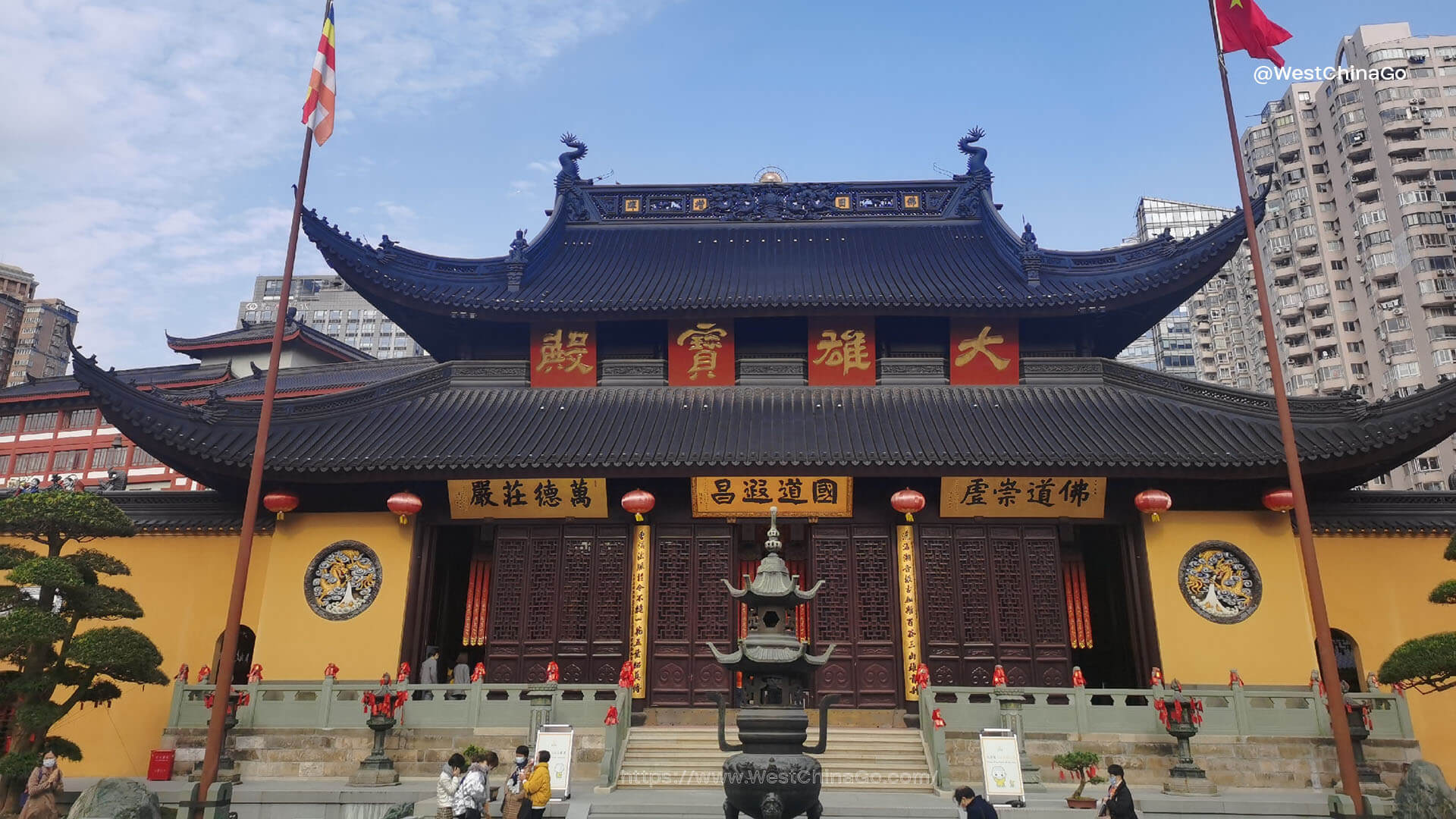 ShangHai Jade Buddha Temple Video
ShangHai Jade Buddha Temple Photo
ShangHai Jade Buddha Temple Tourist Map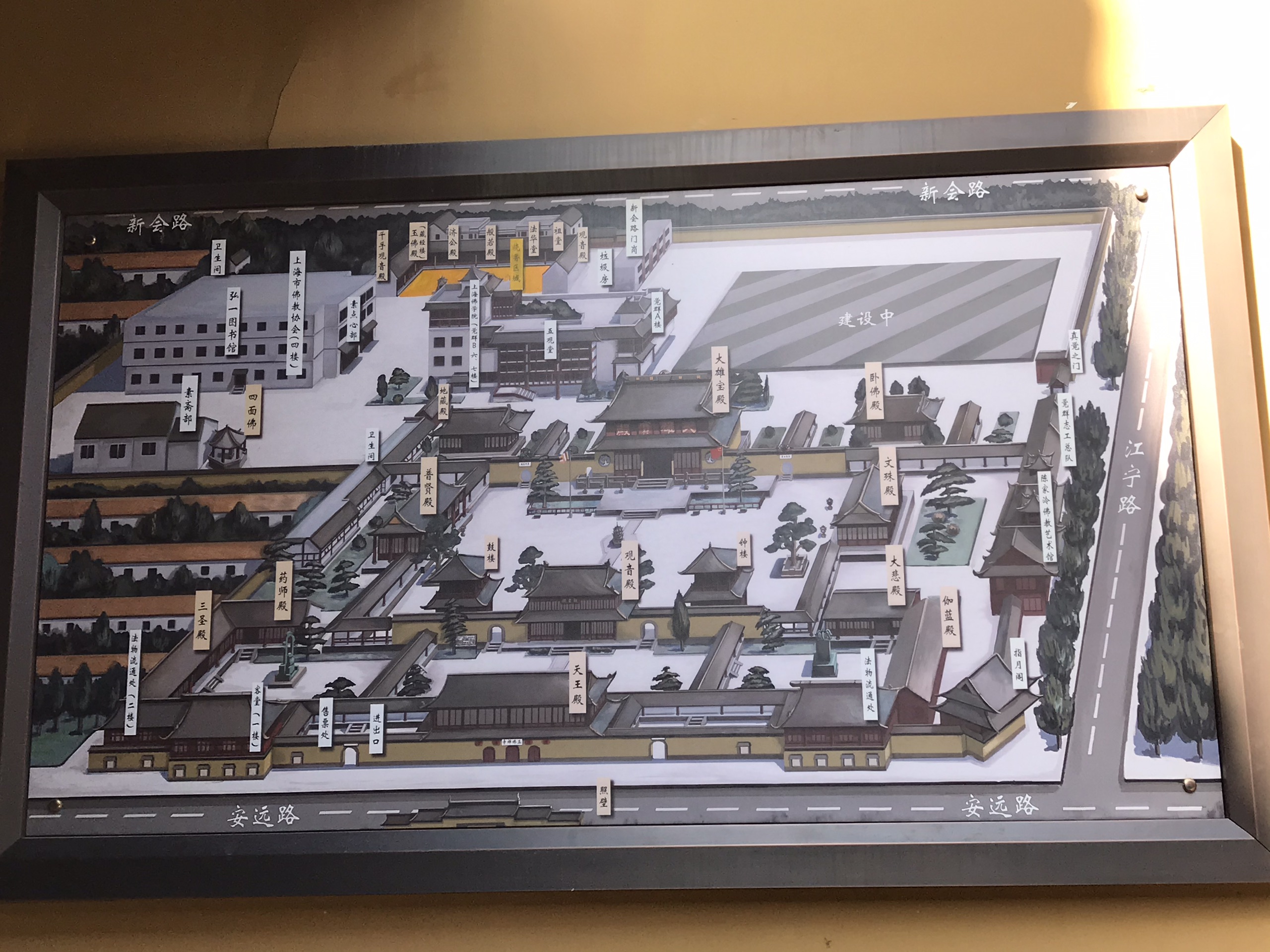 ShangHai Jade Buddha Temple Travel Guide
The temple is quite small and can't take pictures.
There are many liars nearby the temple, selling incense to you.
Jade Buddha Temple:You are not allowed to take incense outside the temple.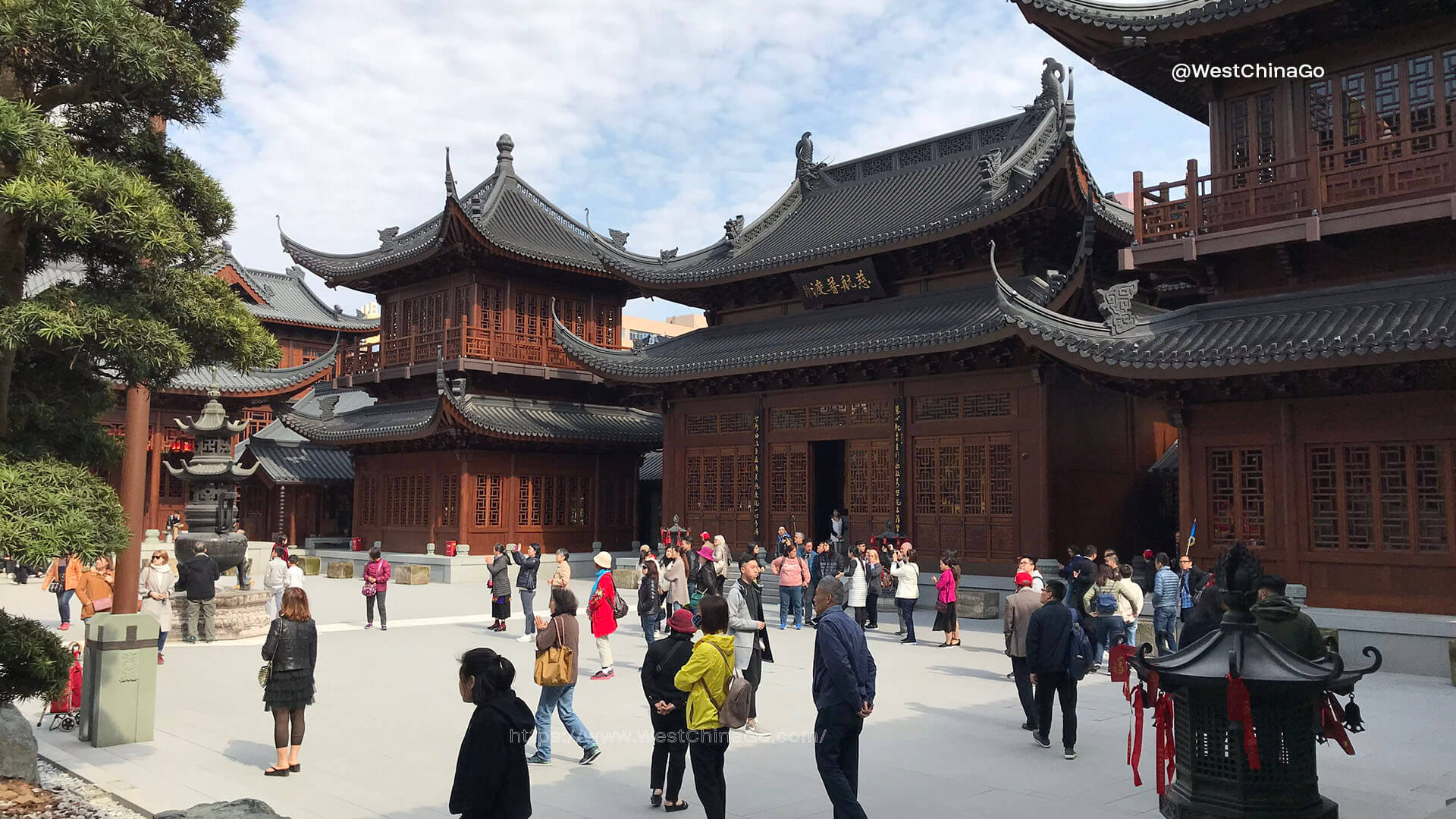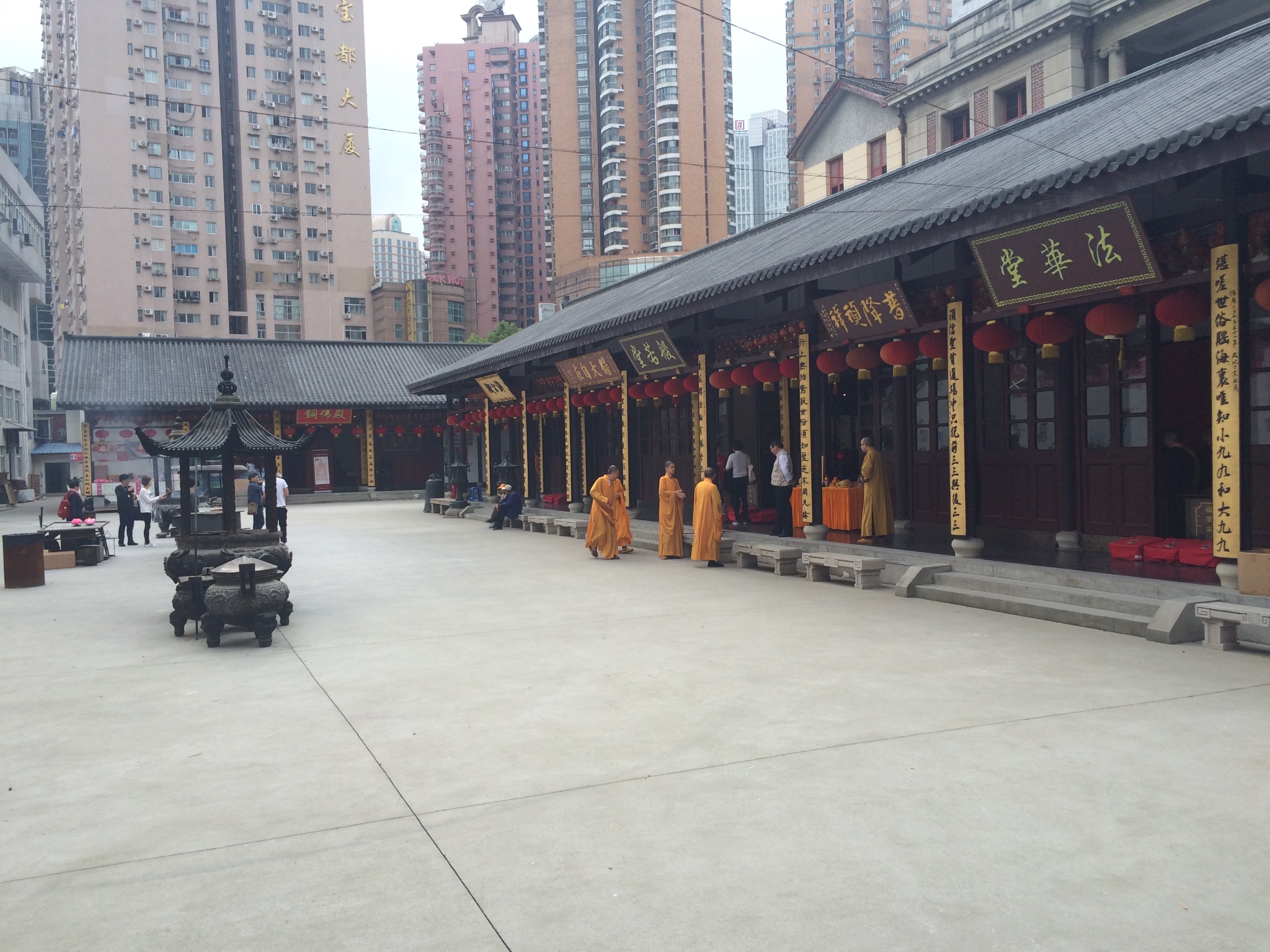 How To Get To ShangHai Jade Buddha Temple
By Taxi
ShangHai Jade Buddha Temple
Practical Chinese:for taxi driver
pls take us to ShangHai Jade Buddha Temple
请载我们到上海玉佛寺(上海市普陀区安远路170号)
By Subway
Metro Line 13 :"Jiangning Road" station, about 5 minutes walk to reach
Shanghai metro map