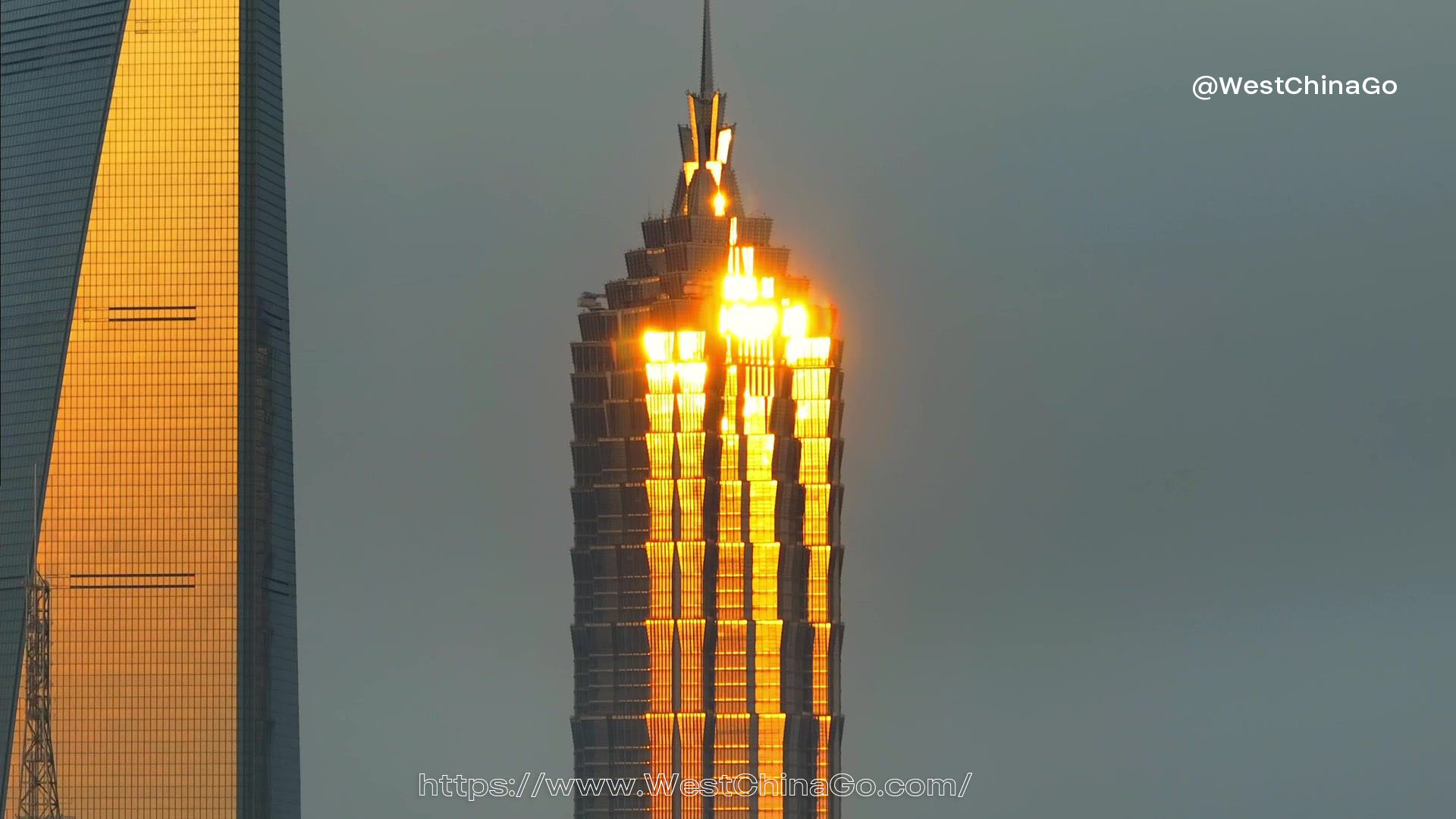 Shanghai Jinmao Tower
Chinese name: 上海金茂大厦
Foreign name: Shanghai Jinmao Tower
Location: No. 88 Century Avenue, Pudong New Area, Shanghai
Location: 上海市浦东新区世纪大道88号
Height: 420.5 meters
Number of floors: 88 floors above ground, 3 floors underground
Area: 23611 m²
Building area: 290000 m²
The height of the building : 420.5 meters
Commencement date: 1999
Tel: 021-50476688
Tickets: Adult 120.00 RMB Children 60.00 RMB
Opening Time: 08:30-21:30 (January 1st-December 31st Monday-Sunday)
Design plan: Adrian Smith | SOM Design Office, Chicago, USA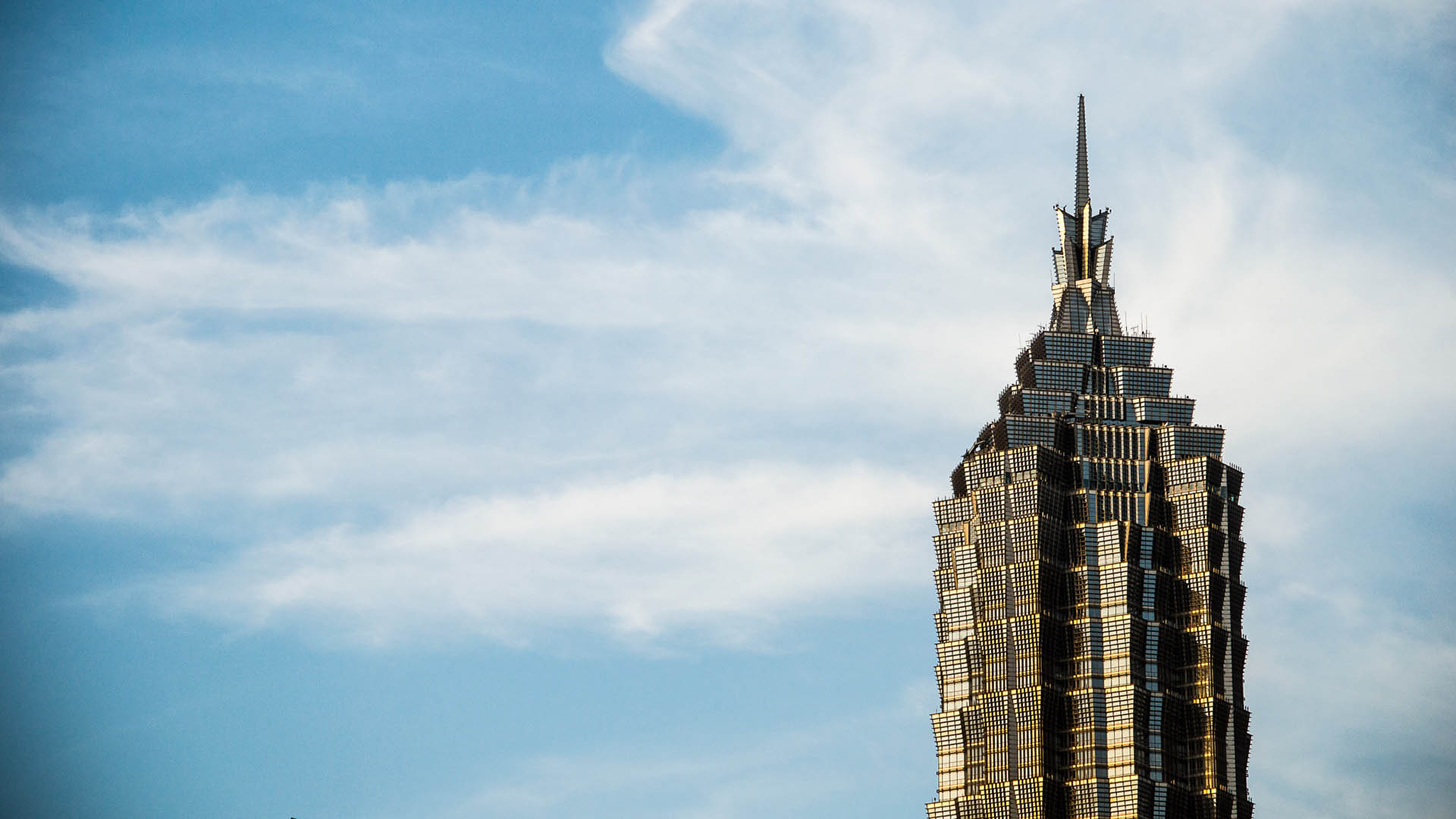 Shanghai Jinmao Tower
Shanghai Jinmao Tower has a distinctive pagoda-inspired design with the height of 421 meter.

The tower is made of steel and concrete and features a glass and aluminum curtain wall that reflects the surrounding skyline.
Shanghai Jinmao Tower (Shanghai Jinmao Tower) is located at No. 88 Century Avenue, Pudong New District, Shanghai. It is located in the center of Lujiazui Financial and Trade Zone, facing Pudong New District in the east, overlooking Shanghai and Huangpu River in the west, and Zhangyang Road Commercial and Trade Zone in Pudong in the south. It faces a central green area of 100,000 square meters to the north.

Shanghai Jinmao Tower covers an area of 24,000 square meters, with a total construction area of 290,000 square meters. The main building has 88 floors, a height of 420.5 meters, and about 200,000 square meters. The appearance of the building is a tower-shaped building. The podium has 6 floors of 32,000 square meters, and 3 floors underground of 57,000 square meters. The outer body is made of aluminum alloy pipes with a lattice cladding. The 1-2 floors of Jinmao Building are the foyer and lobby; the 3-50 floors are large-space column-free office areas with a height of 4 meters and a clear height of 2.7 meters; floors 51-52 are mechanical and electrical equipment floors; floors 53-87 are hotels; 88 The floor is the sightseeing hall with a building area of 1520 square meters.
The Shanghai Financial Center was completed in 2008 and stands at a height of 632 meters (2,073 feet) with 128 floors.
The Shanghai Financial Center is considered a symbol of China's growing economic power and has helped establish Shanghai as a leading global financial center.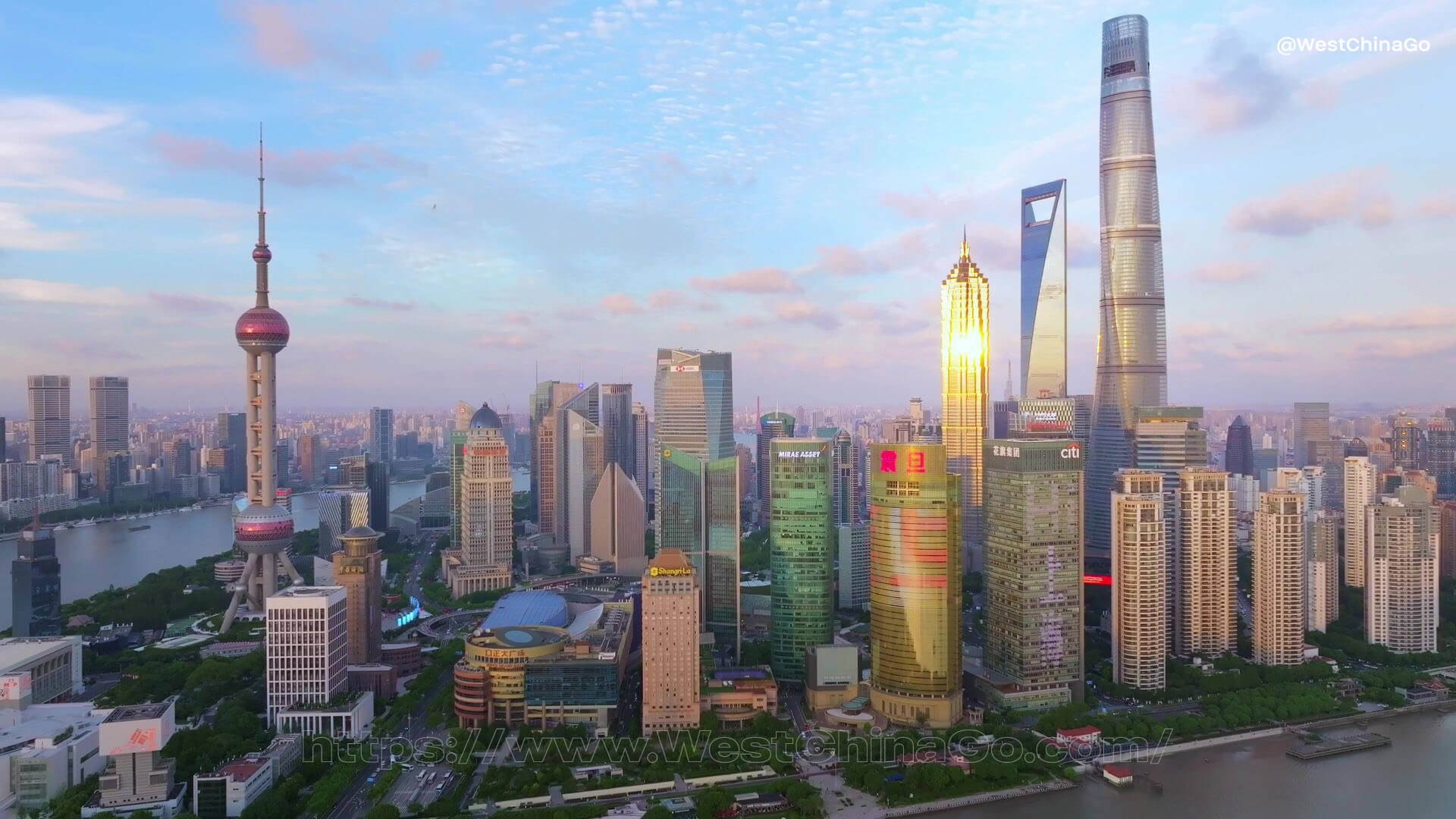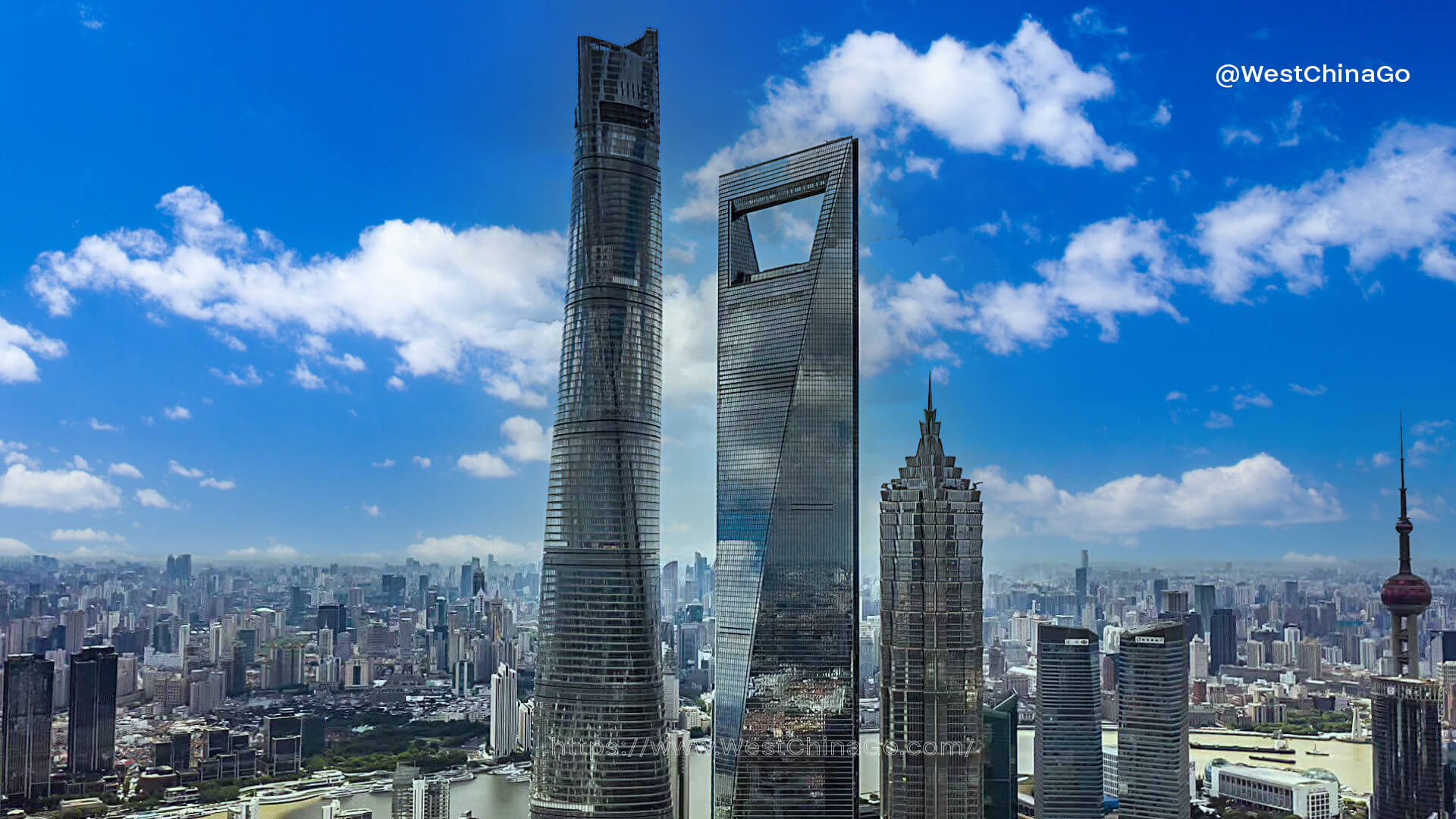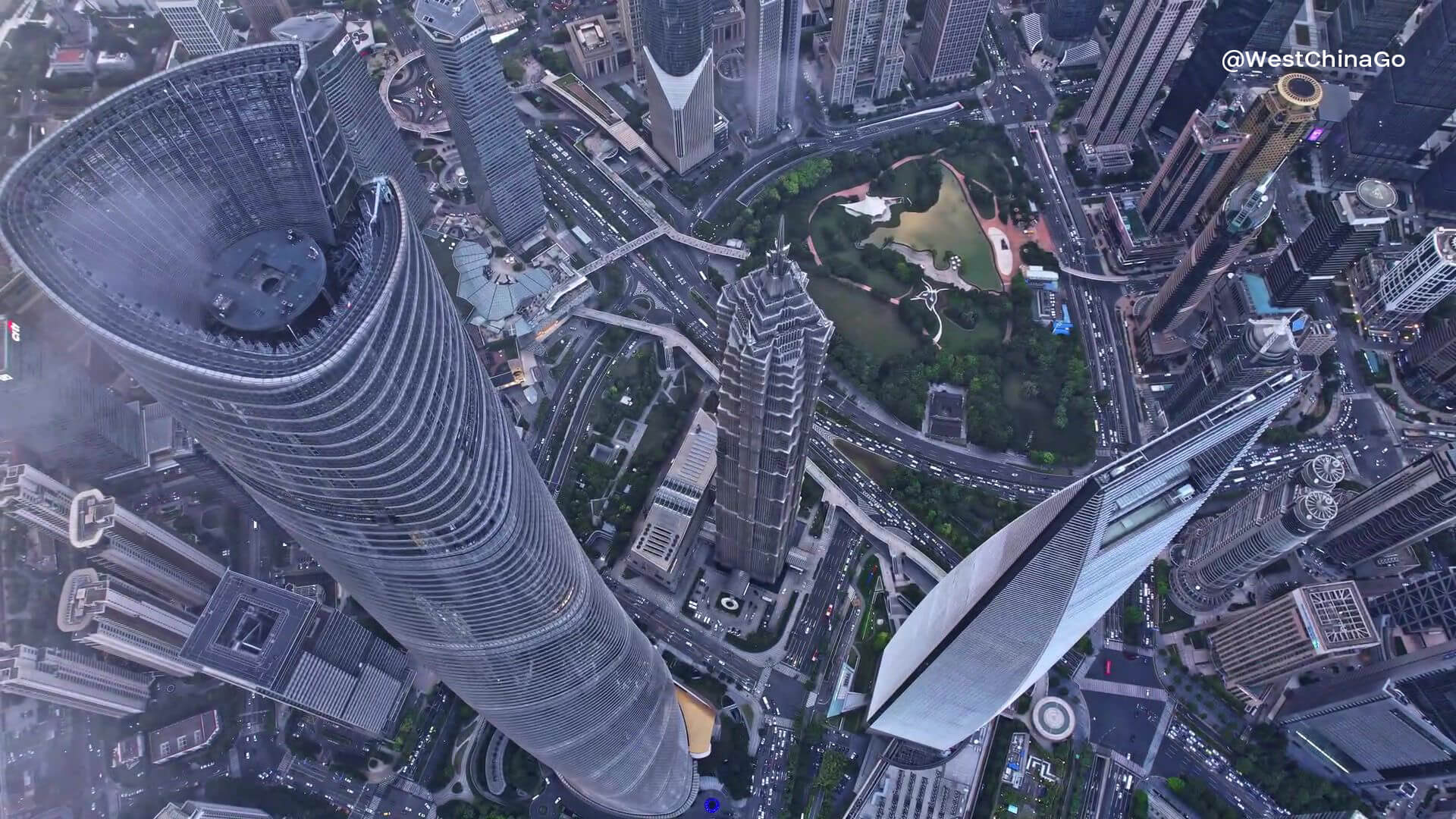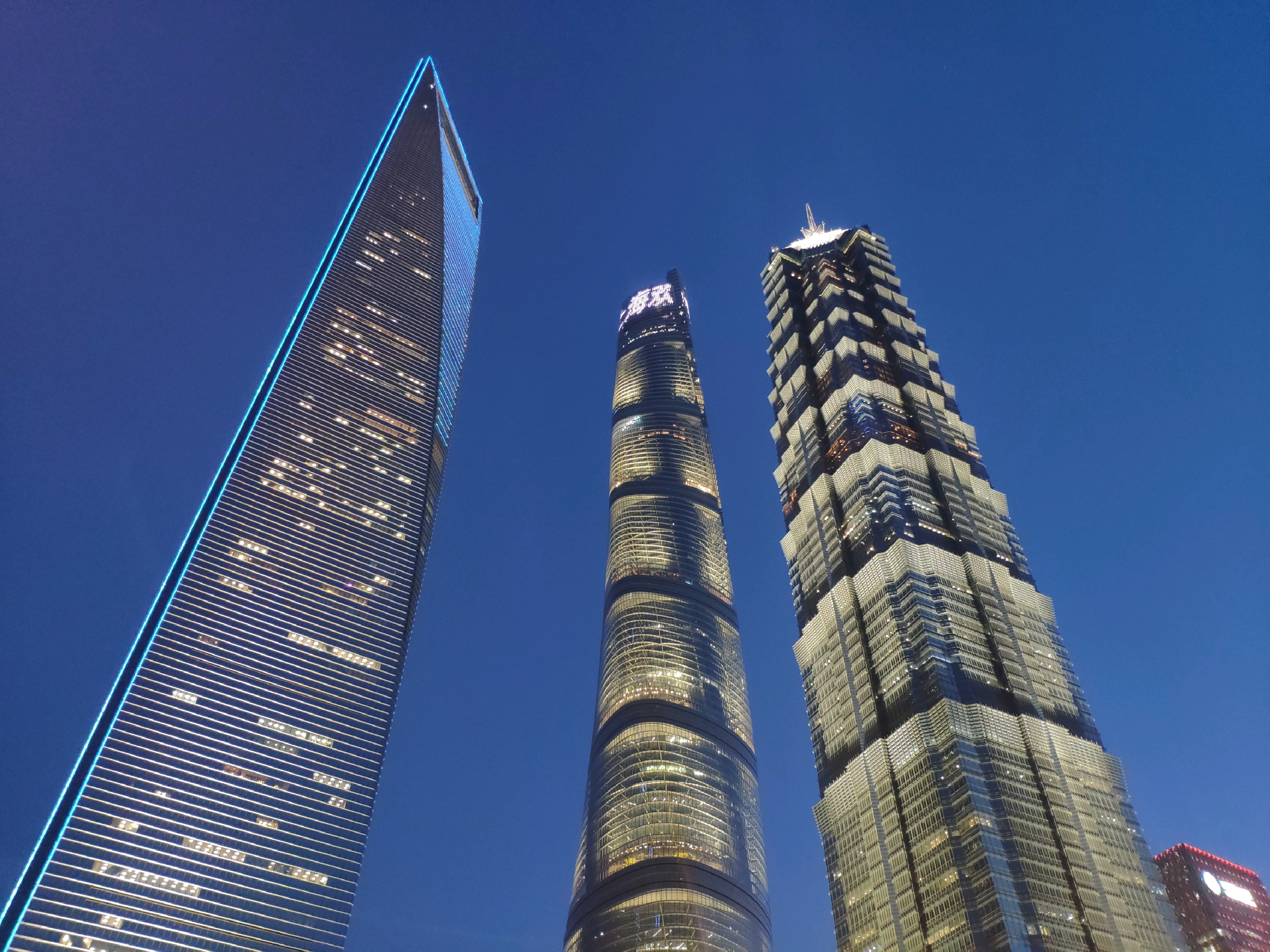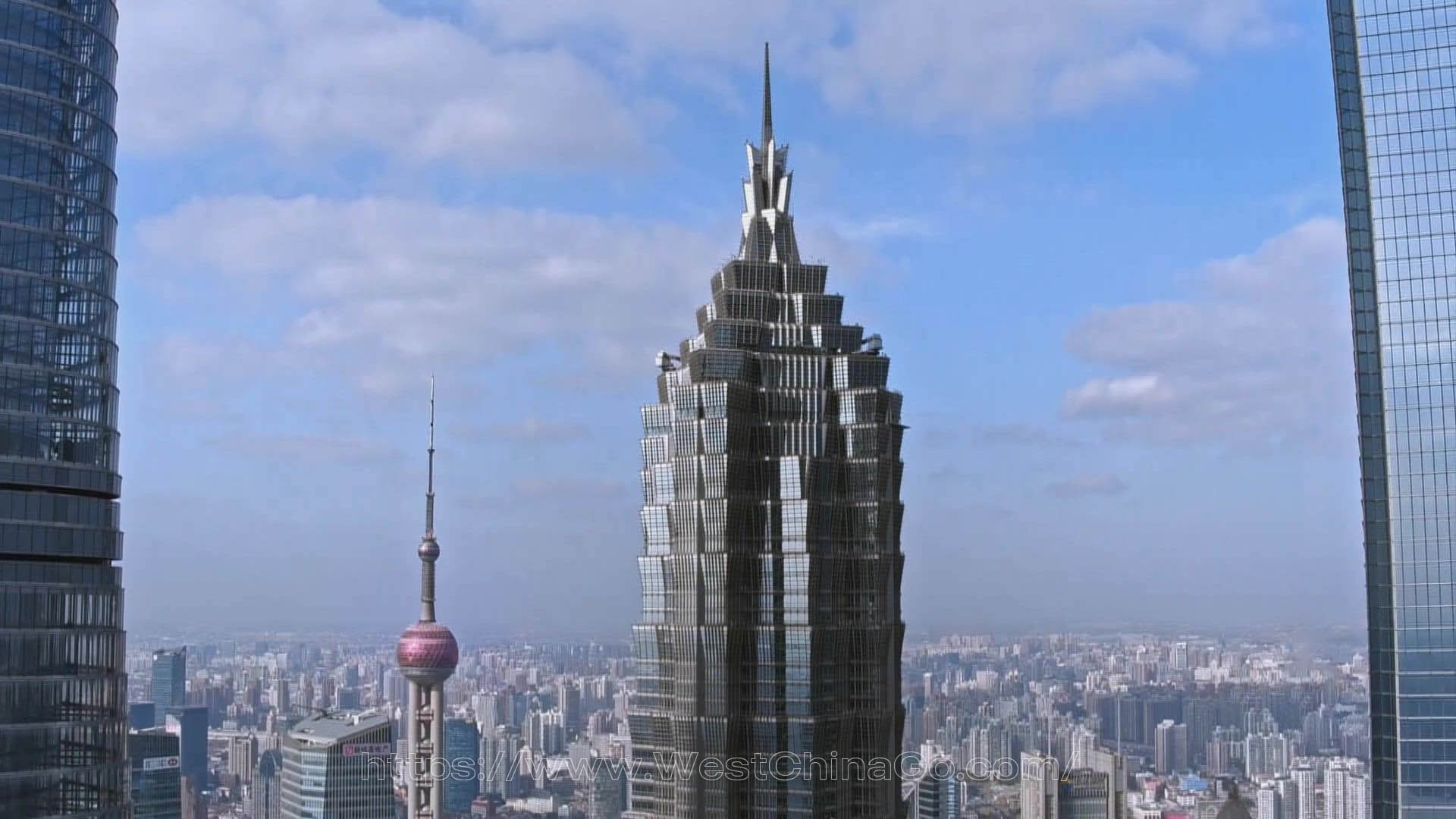 Things To Do:
Visit the observation deck on the 88th floor
Jinmao Skywalk: The Jinmao Skywalk is an outdoor glass walkway that runs around the perimeter of the tower. Visitors can walk along the transparent glass floor, which provides unobstructed views of the city and the surrounding skyline
Stay overnight at Grand Hyatt:Grand Hyatt occupies the top 38 floors of Jinmao tower which makes it one of the world highest hotels
Shop in the mall
Shanghai Jinmao Tower Tourist Map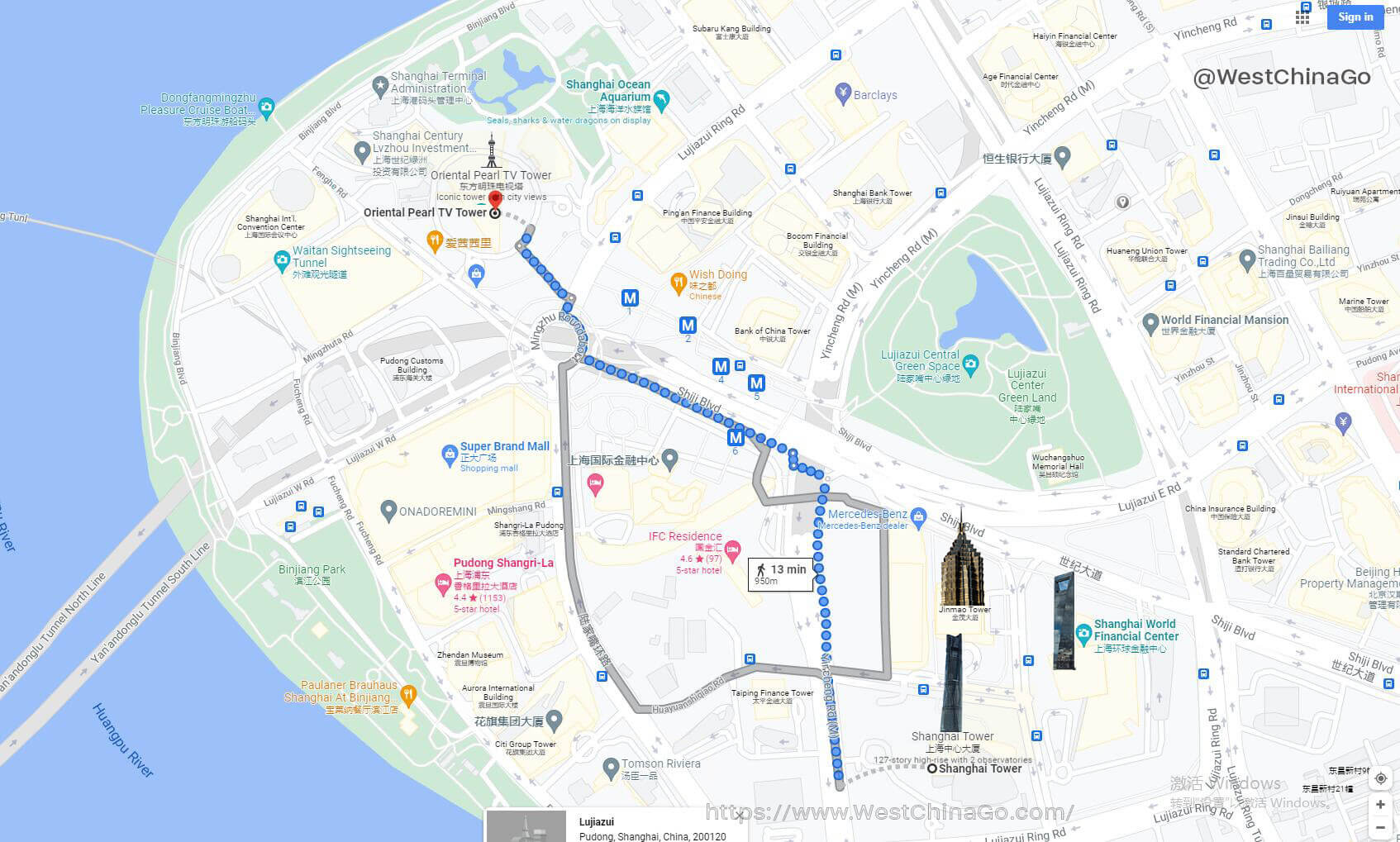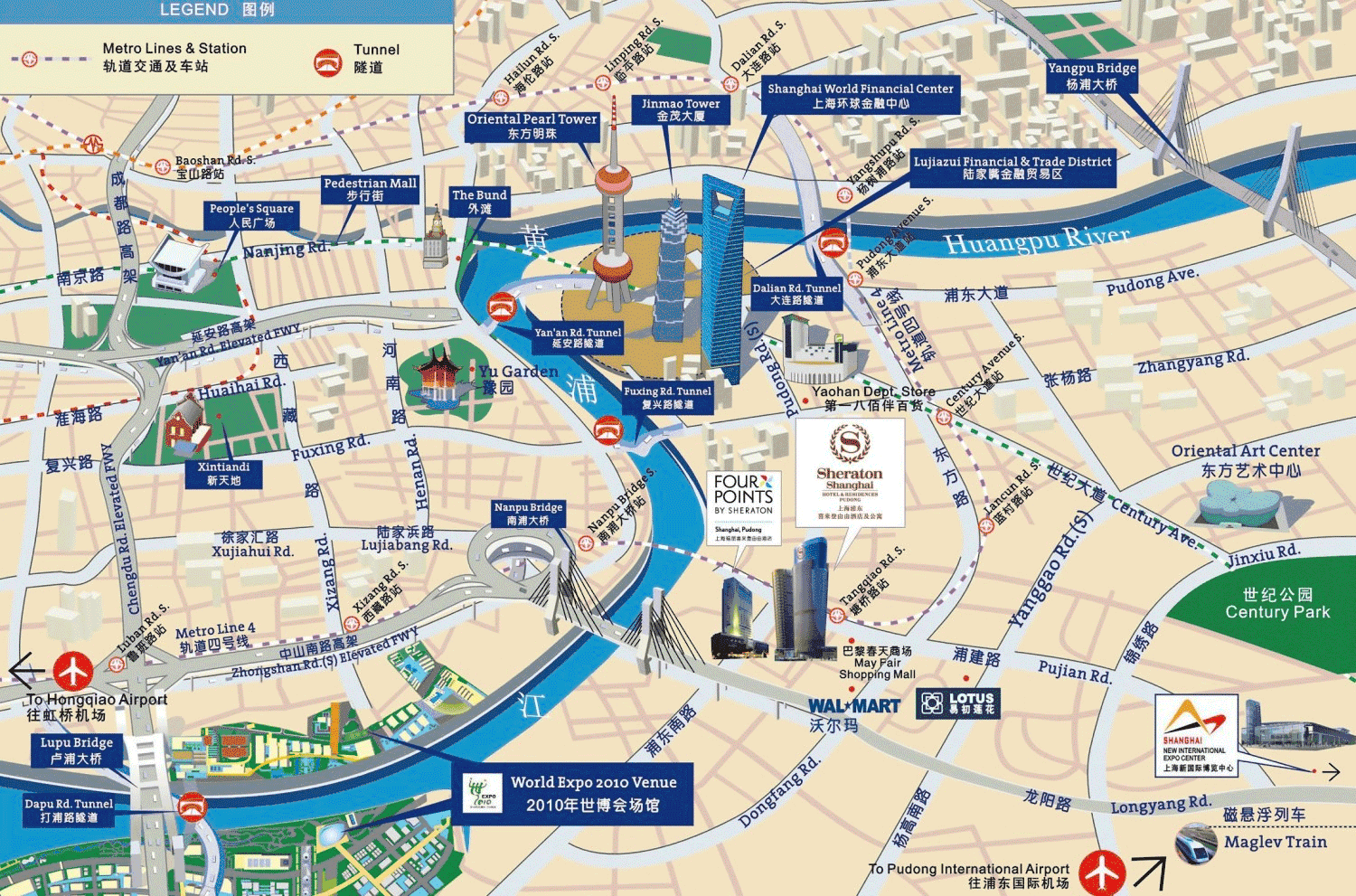 Shanghai Jinmao Tower Video
Shanghai Jinmao Tower Photo
Shanghai Jinmao Tower Travel Guide
Shanghai Jinmao Tower has 88 floors above ground. If the minaret is added, there are 93 floors and 3 floors underground. The floor area is 278,707 square meters. It has 130 elevators and 555 guest rooms. It has become a landmark of Shanghai. .
·It is a multifunctional skyscraper that integrates modern office buildings, five-star hotels, convention and exhibition centers, entertainment, shopping malls and other facilities, integrating Chinese tower style and Western architectural technology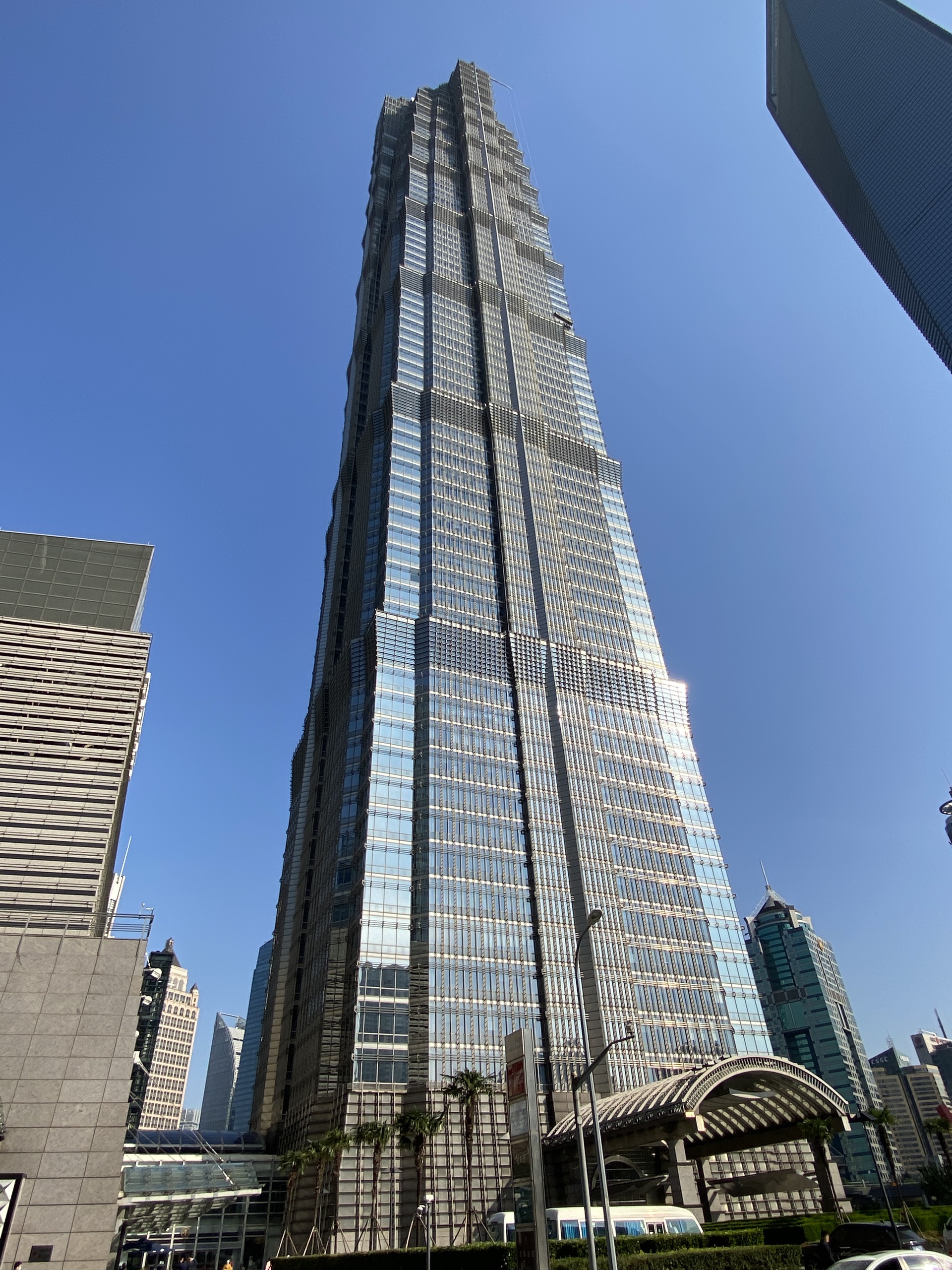 How To Get To Shanghai Jinmao Tower
By Taxi
Shanghai Jinmao Tower
Practical Chinese:for taxi driver
pls take us to Shanghai Jinmao Tower
请载我们到上海金茂大厦
By Subway
take the metro Line 2, get off at LUJIAZHUI or DongChang Road
Shanghai metro map