Shanghai Nanjing Road
Chinese Name: 南京路步行街
Address: 上海市黄浦区南京东路558号
Tel: +86 (021-51099782)
Opening Time:all day
Recommended Visiting Time:>3 H
Tickets : free
offical website: https://goshopshanghai.com/nanjing-road-a-guide-to-chinas-1-shopping-street-1461.html
Nanjing Road Pedestrian Street
Nanjing Road is Shanghai's main shopping street, famously named one of the World's Seven Great Roads in the 1930s and now making a rapid comeback after decades of Maoist austerity. The road stretches from The Bund east towards Hongqiao, with Shanghai's centerpoint People's Square (人民广场) in the middle.
Nanjing Road is the most important commercial street in Shanghai, with hundreds of shops, many with a rich history. Nanjing Road is the world's longest shopping district, around 6 km long, and attracts over 1 million visitors daily. As a rough generalization, Nanjing East Road (南京东路 Nanjing Donglu) is more historical but these days a little downmarket, while Nanjing West Road (南京西路 Nanjing Xilu) is brash, modern and caters more to the status-conscious luxury shopper.
Nanjing East Road: A traffic free zone, Nanjing East Road stretches from People's Square to the Bund Waterfront. This street is usually overcrowded, especially late in the afternoon and during weekends. Shops, malls, restaurants and cafés attract locals and visitors alike.
Nanjing West Road:Nanjing West Road The western section is reputed as a famous luxurious shopping center and has many high end boutiques catering for those with money to spend. Prices in these shops are not much different than in shops in Europe or America. If you want to get good deals, look for small shops in the adjacent streets, where you can find real bargains.
Nanjing Road Pedestrian Street:Nanjing Road Pedestrian Street, the car-free central section between People's Park and Henan Zhonglu, is known for its stationery and book stores. One of the largest is the Shanghai Book City which is all Chinese language, or the the Foreign Book Store just down the street which caters to Western tastes.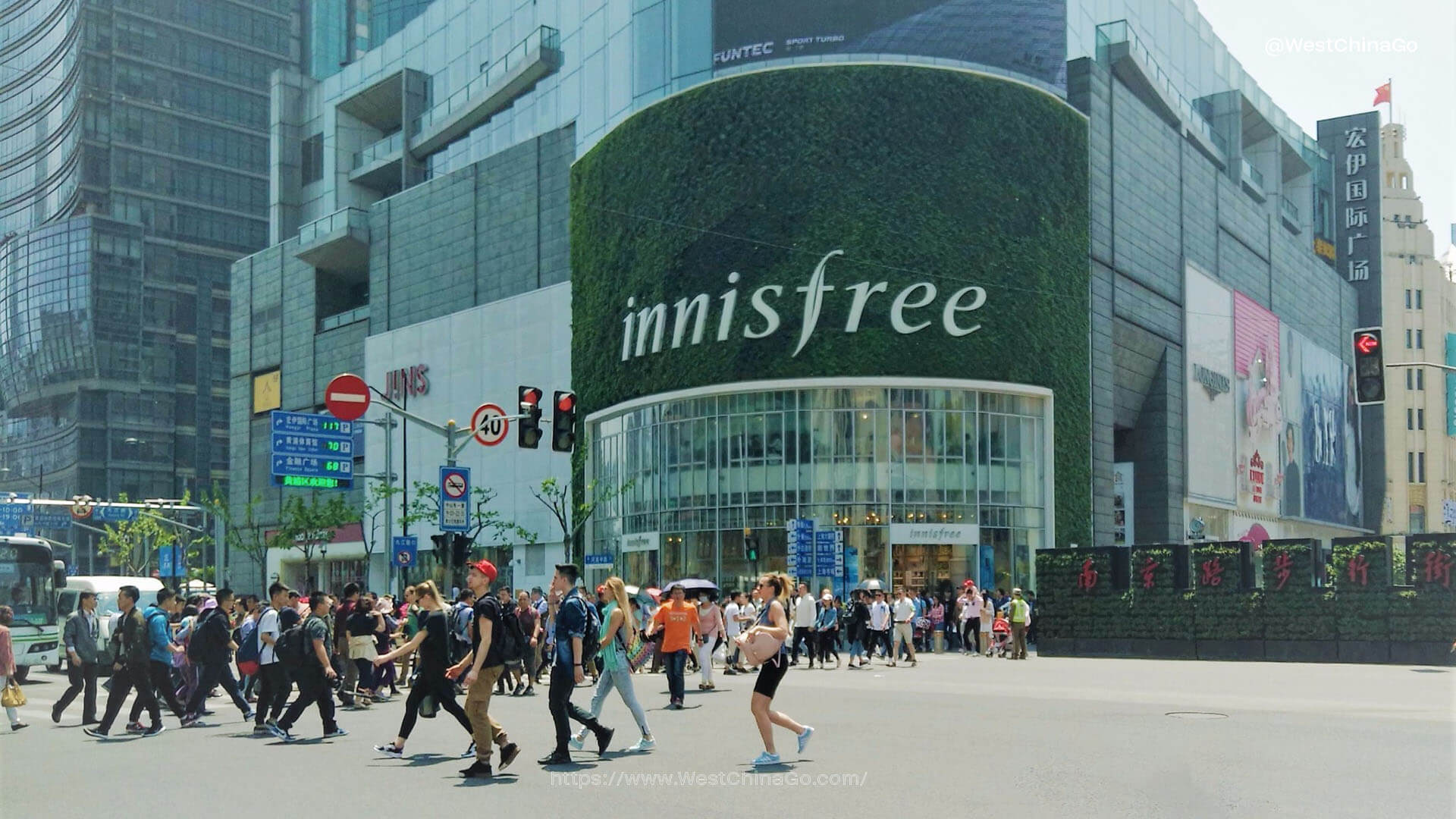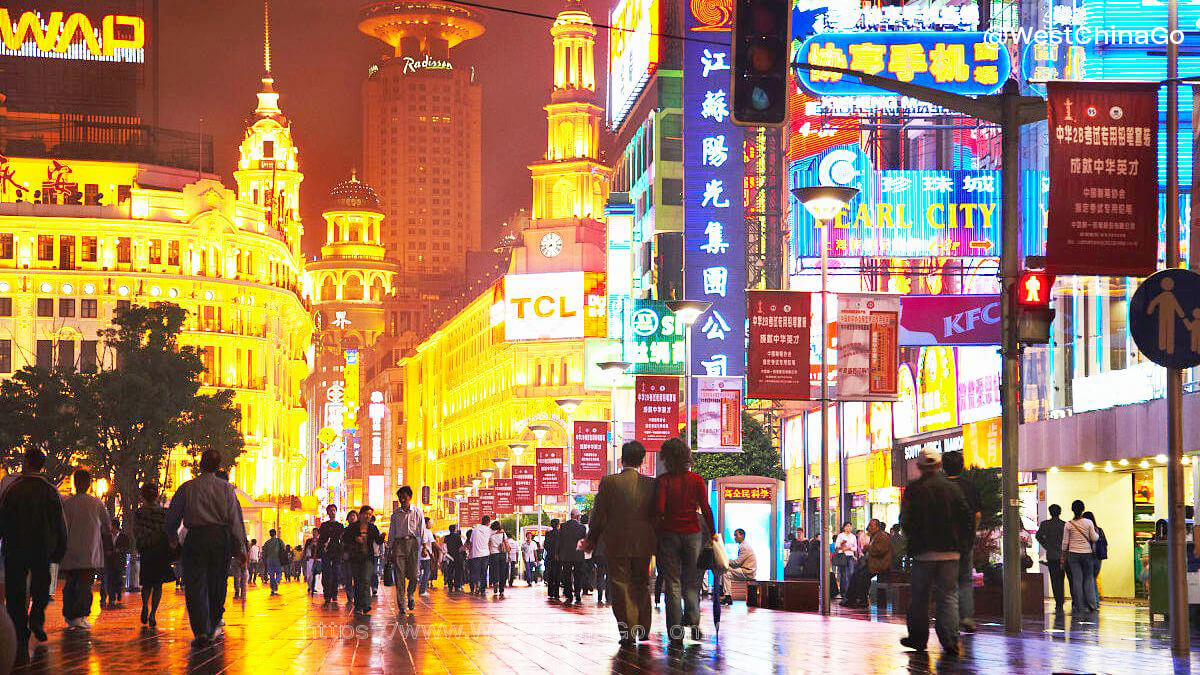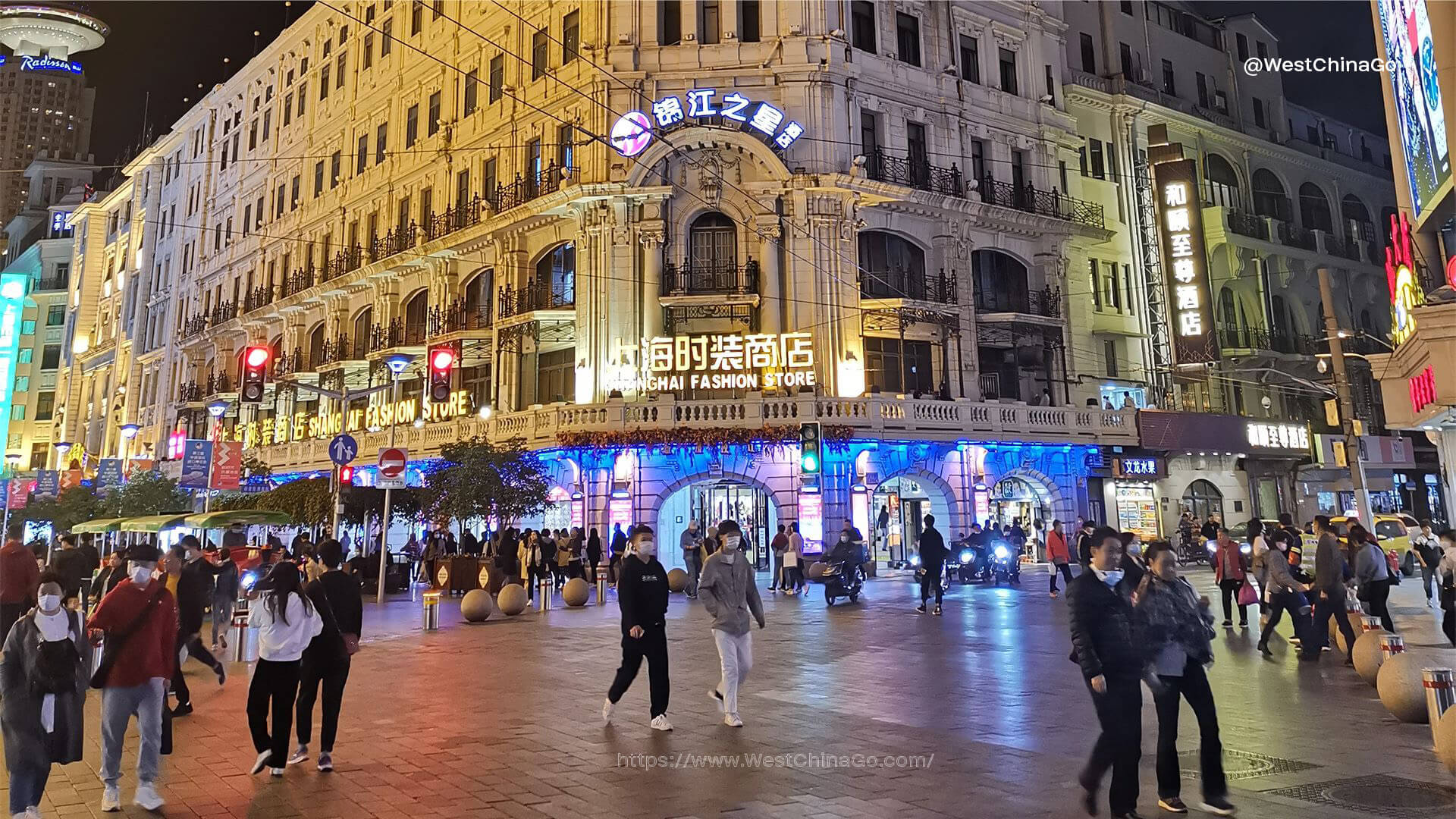 Nanjing Road Pedestrian Street Video
Nanjing Road Pedestrian Street Photo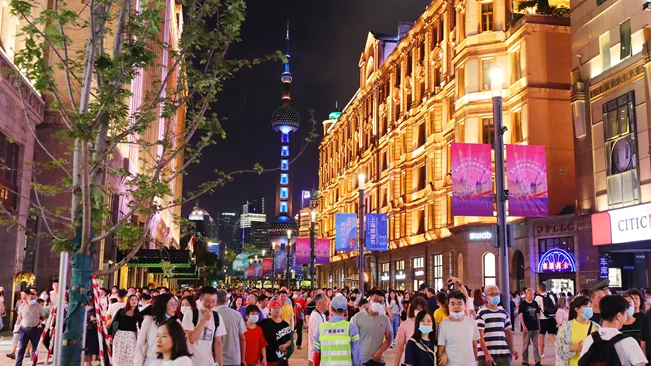 Nanjing Road Pedestrian Street Tourist Map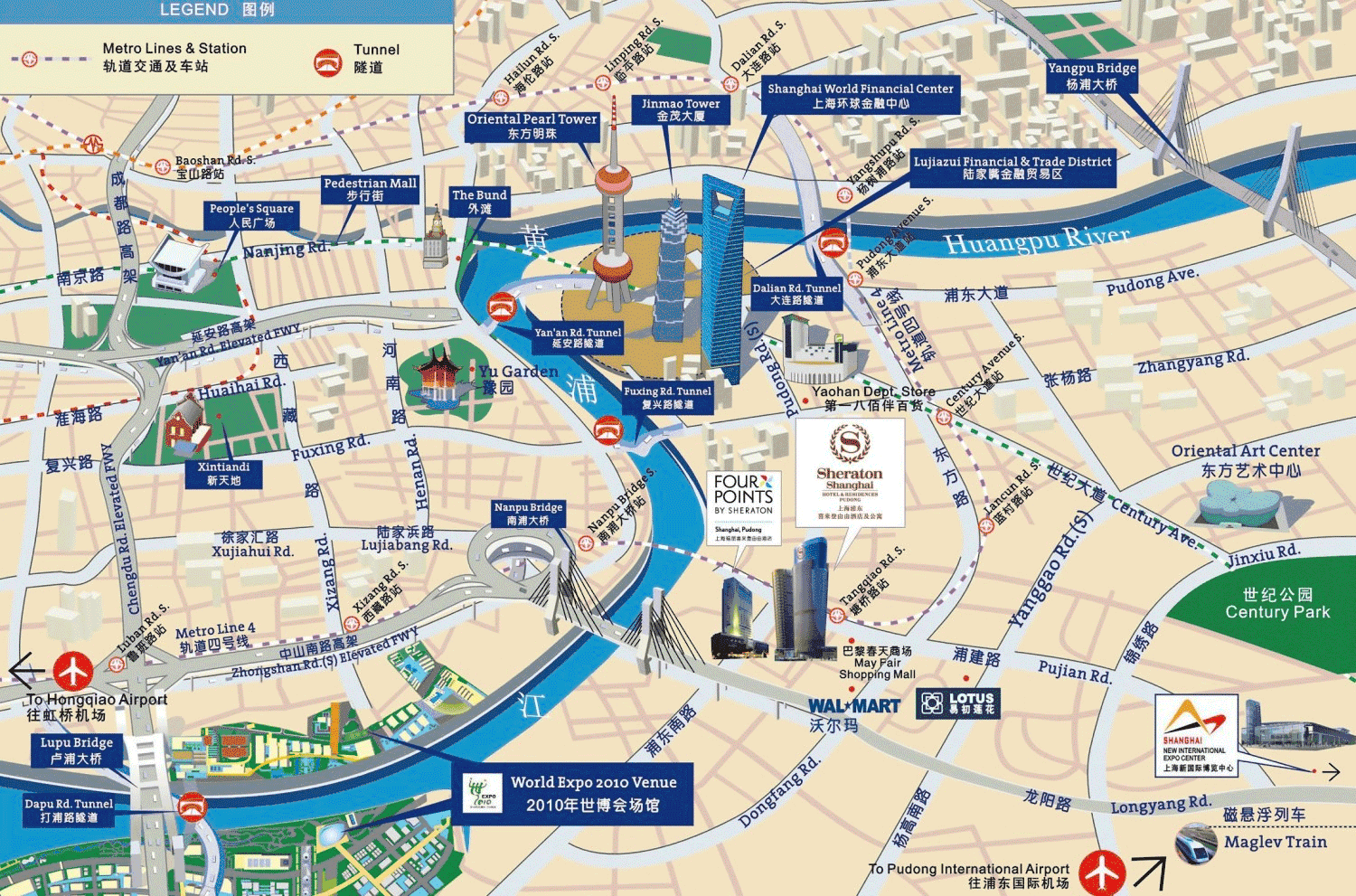 Nanjing Road Pedestrian Street Travel Guide
There are lots of touts, people offering anything from cheap iPhones, 'students' offering free tea parties, and even sexual services, it's best to firmly and sincerely say no thanks, skip it and move on.
It gets busy and if it's a holiday it can be really packed, which for some people takes the enjoyment out of things gettin caught in a river of people. It works best to be a contrarian, so, when everyone is eating lunch, go do your strolling and window shopping, when everyone is doing that, go eat your lunch.
Also, good restaurants get busy at 12-1 and 6-8, get in early and beat the rush.
Where to start? Definitely, at the pedestrian street that is Nanjing East Road, it has lots of character and culture, and it also changes from day to night and is well worth visiting at both times. Then visit Nanjing West Road and get your fill at China's modern shopping malls.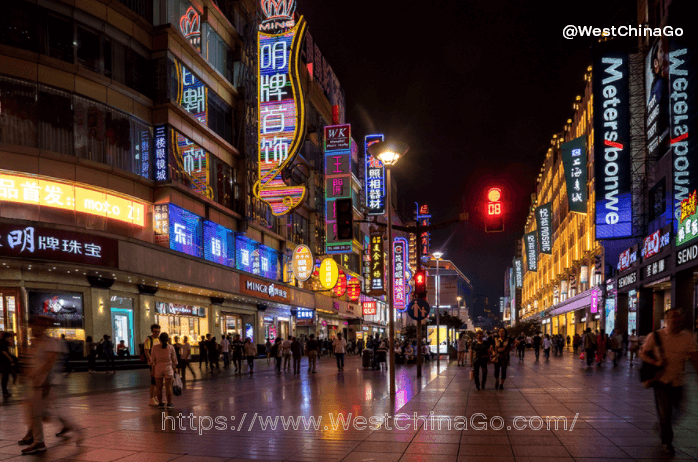 How To Get To Nanjing Road Pedestrian Street
By Taxi
Nanjing Road Pedestrian Street
Practical Chinese:for taxi driver
pls take us to Shanghai Nanjing Road Pedestrian Street
请载我们到上海南京路步行街
By Subway
You can take the subway lines 1, 2 and 8 to the "People's Square" station, exit from the 6th exit, and pass the sunken square to the western starting point of the pedestrian street.
You can take Metro Lines 2 and 10 to the "Nanjing East Road" station, and exit from the 1st, 2nd, and 4th exits, which is the starting point of the eastern part of the pedestrian street.
Shanghai metro map