Shanghai Nanjing Road
Chinese Name: 南京路步行街
Address: 上海市黄浦区南京东路558号
Tel: +86 (021-51099782)
Opening Time:all day
Recommended Visiting Time:>3 H
Tickets : free
offical website: https://goshopshanghai.com/nanjing-road-a-guide-to-chinas-1-shopping-street-1461.html
Nanjing Road Pedestrian Street
the taste of old Shanghai
Nanjing Road Pedestrian Street is about 1,200 meters long, and there are many shops on both sides. At a glance, modern buildings are mixed with old European-style buildings, and there are endless vertical shop light boxes, especially at night. You can also take a "dangdang car" like a miniature version of an old tram to find the taste of old Shanghai.
decorative features
The pedestrian street starts from Xizang Middle Road (east of People's Square) in the west and ends at Henan Middle Road in the east, with a dark red marble monument at each end. Walking on the pedestrian street, you can see creative urban sculptures everywhere, as well as unique street lamps, flower beds, and telephone booths. Looking down, you can see many manhole covers with different urban architectural patterns engraved on them. There are also a lot of chairs in the middle of the street for tourists to sit.
old department stores
Nanjing Road Pedestrian Street is one of the bustling commercial streets in Shanghai. As early as the beginning of the 20th century, it was already a gathering place for department stores. Strolling here will definitely yield a lot of rewards. Now there are old department stores such as Wing On Department Store, Hualian Commercial Building, and Silk Commercial Building, as well as large shopping malls such as New World City, Bailian World Trade International Plaza, Landmark Plaza, Henderson Celebrity Shopping Center, and Hongyi Plaza. Here you can almost buy any item.
paradise for foodies.
Nanjing Road Pedestrian Street is also a paradise for foodies. The shopping malls here have fashionable restaurants and coffee shops of various brands, as well as many restaurants and food stores, such as the old Keller Restaurant, Dexing Restaurant, Cuiting Restaurant, as well as food and snack shops such as No. 1 Food Store and Shen Dacheng Dim Sum Shop.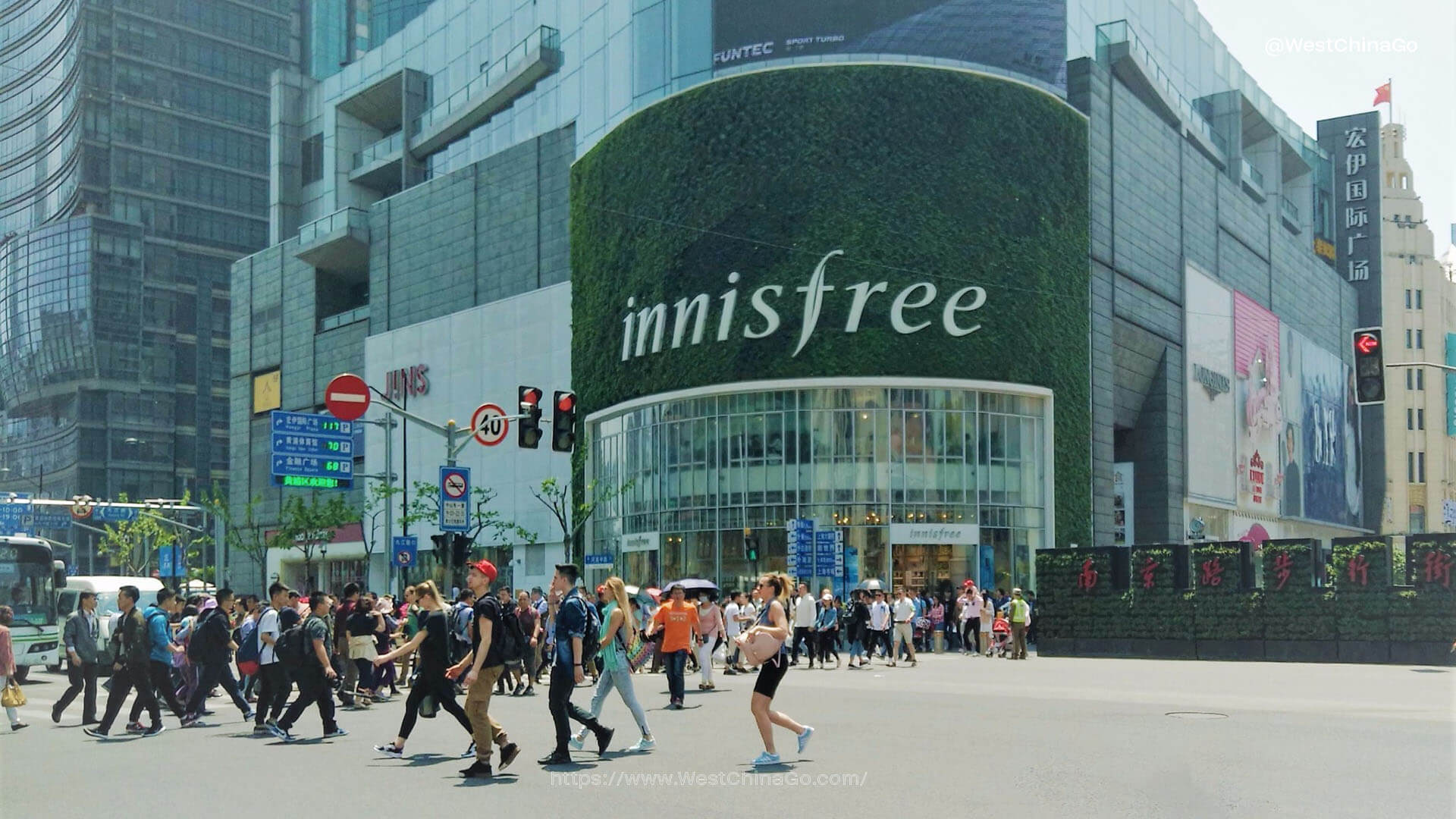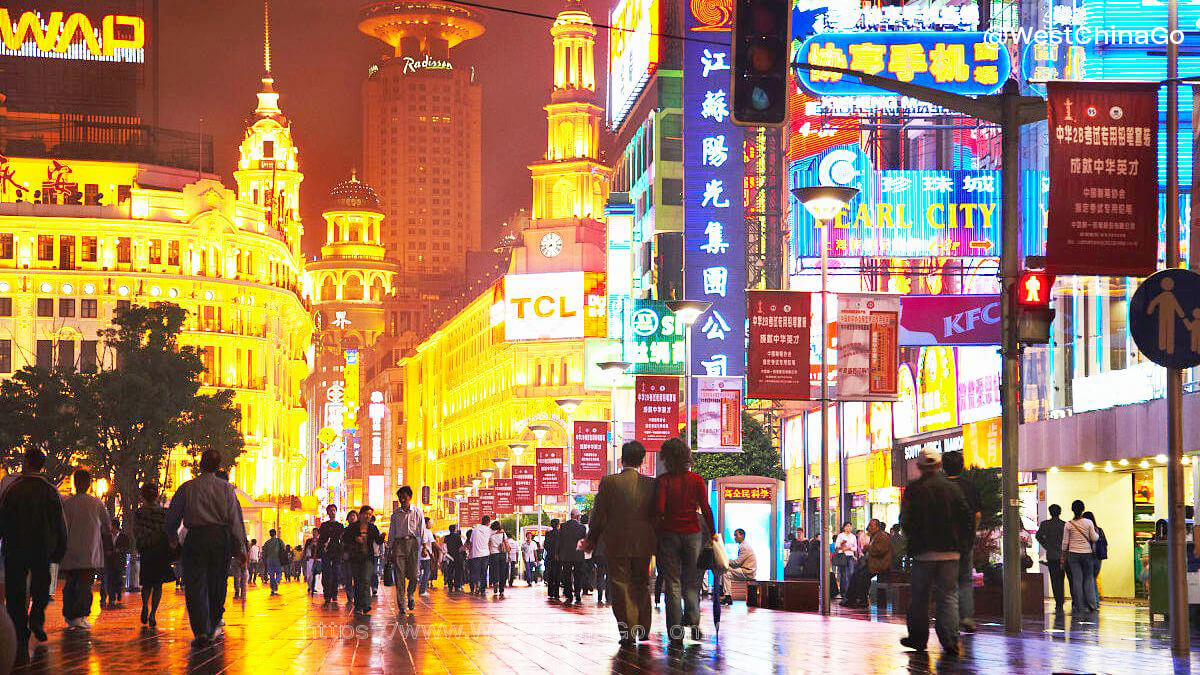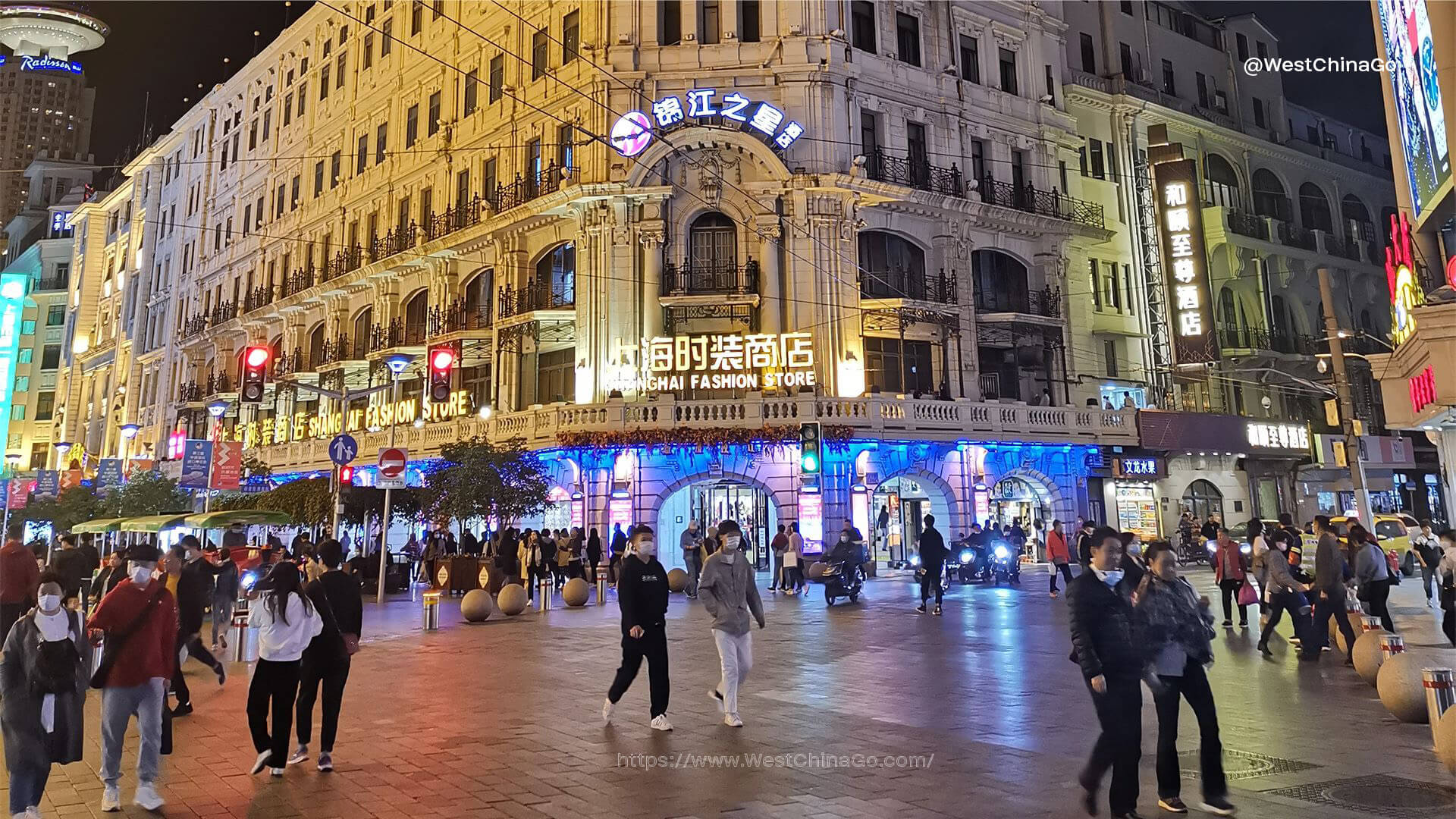 Nanjing Road Pedestrian Street Video
Nanjing Road Pedestrian Street Photo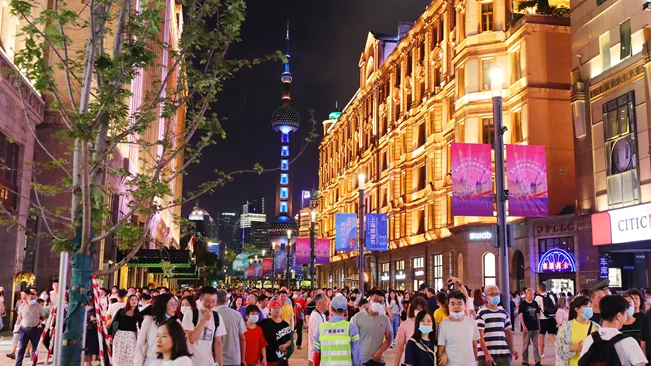 Things to do
Shop:Nanjing Road is one of the best places in China to shop. There are many shopping centers, department stores, boutiques, and specialty shops along the road.
Walk and People Watch:Take a stroll down the pedestrian-only portion of Nanjing Road, which stretches for about 5 km.You can enjoy the city's vibrant atmosphere and admire the architecture and landmarks along the way.
Visit the Shanghai Museum:This museum is located at the People's Square, which is just a short walk from Nanjing Road.It features a wide variety of artifacts, including Chinese art, calligraphy, and ceramics.
Go to the Bund:It's located near Nanjing Road, and it's a great place to relax and take in the sights.
Eat: There are many restaurants and street food vendors along Nanjing Road, where you can try local delicacies and international cuisine.
See a show: There are several theaters and performance venues near Nanjing Road, including the Shanghai Grand Theatre and the Shanghai Culture Square
Explore the Jing'an Temple:This Buddhist temple is located near Nanjing Road, and it's a beautiful and peaceful place to visit. It features several halls and pavilions, as well as a large bronze Buddha statue.
Nanjing Road Pedestrian Street Tourist Map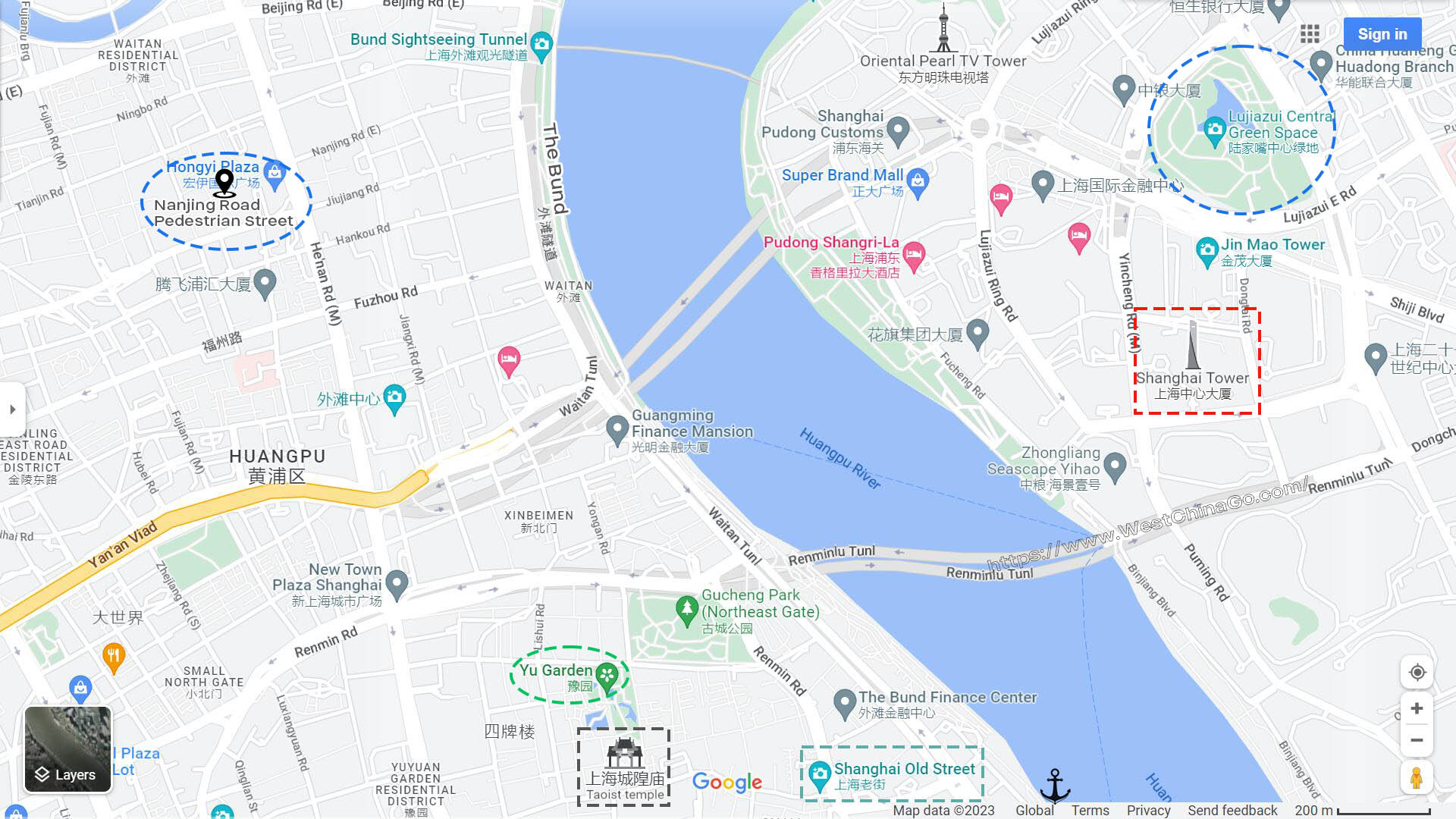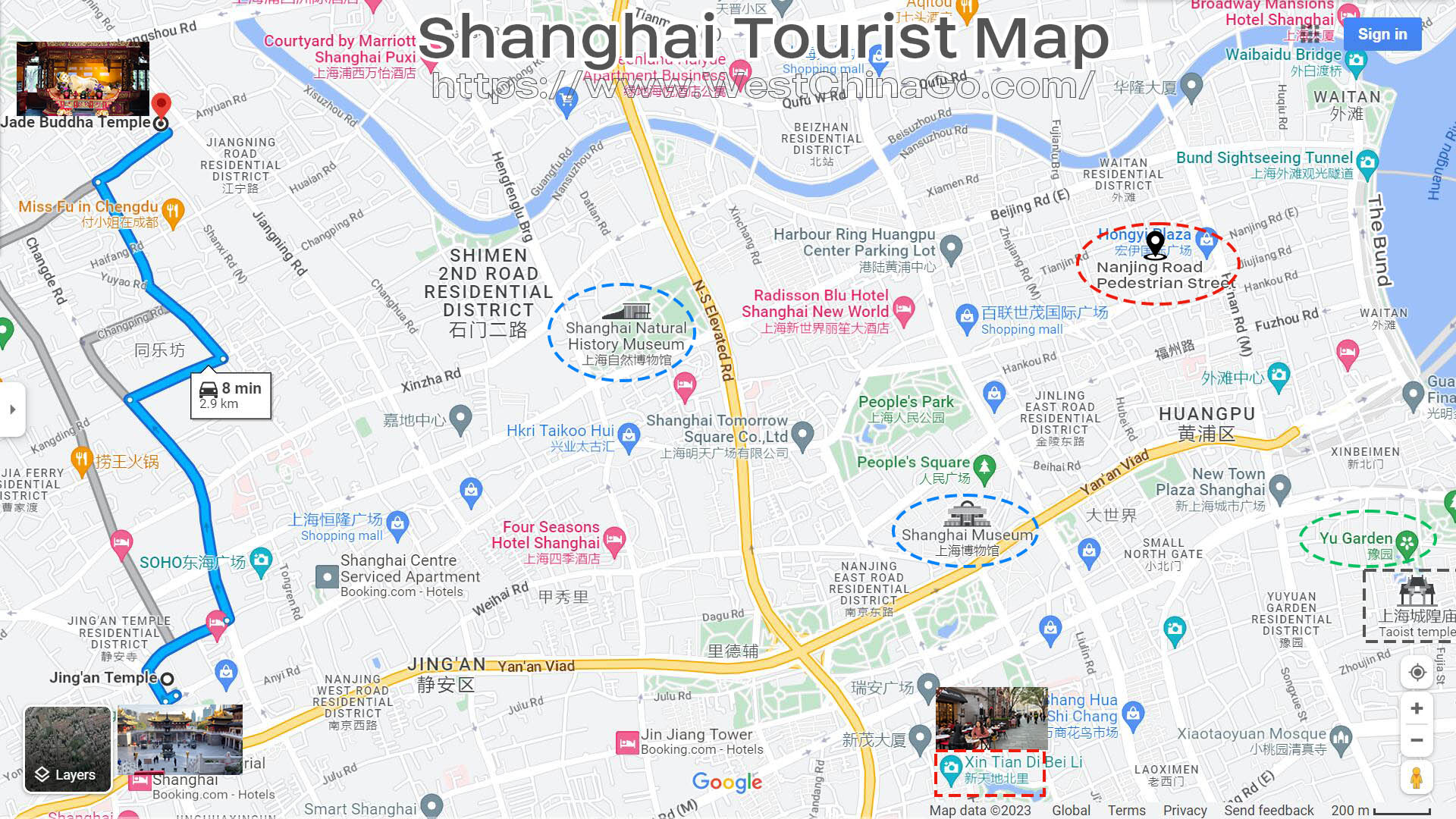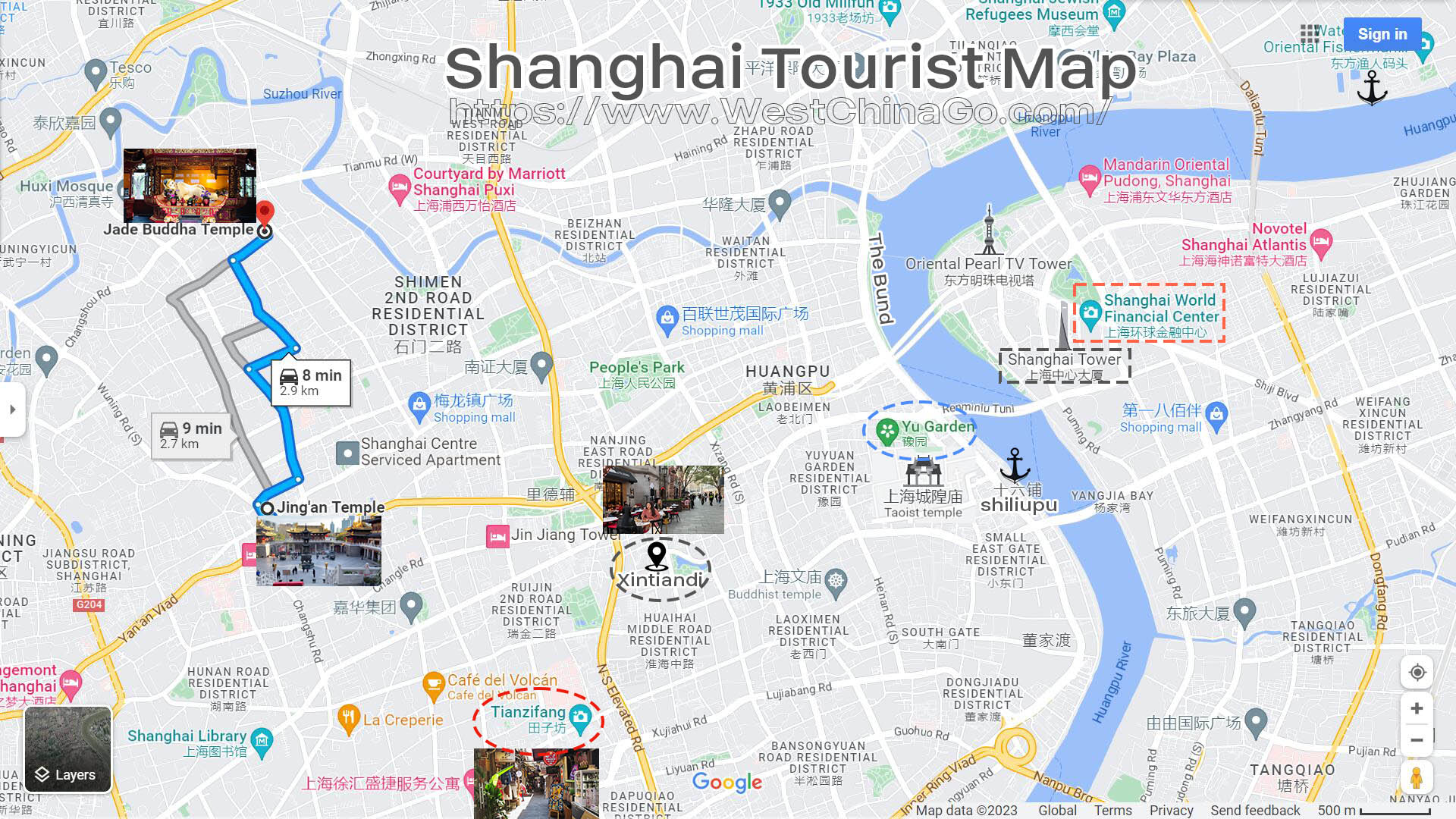 Nanjing Road Pedestrian Street Travel Guide
There are lots of touts, people offering anything from cheap iPhones, 'students' offering free tea parties, and even sexual services, it's best to firmly and sincerely say no thanks, skip it and move on.
It gets busy and if it's a holiday it can be really packed, which for some people takes the enjoyment out of things gettin caught in a river of people. It works best to be a contrarian, so, when everyone is eating lunch, go do your strolling and window shopping, when everyone is doing that, go eat your lunch.
Also, good restaurants get busy at 12-1 and 6-8, get in early and beat the rush.
Where to start? Definitely, at the pedestrian street that is Nanjing East Road, it has lots of character and culture, and it also changes from day to night and is well worth visiting at both times. Then visit Nanjing West Road and get your fill at China's modern shopping malls.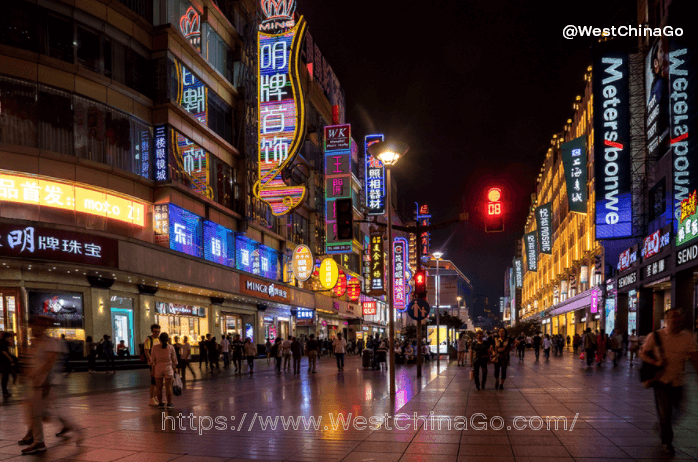 How To Get To Nanjing Road Pedestrian Street
By Taxi
Nanjing Road Pedestrian Street
Practical Chinese:for taxi driver
pls take us to Shanghai Nanjing Road Pedestrian Street
请载我们到上海南京路步行街
By Subway
You can take the subway lines 1, 2 and 8 to the "People's Square" station, exit from the 6th exit, and pass the sunken square to the western starting point of the pedestrian street.
You can take Metro Lines 2 and 10 to the "Nanjing East Road" station, and exit from the 1st, 2nd, and 4th exits, which is the starting point of the eastern part of the pedestrian street.
Shanghai metro map