ShangHai TianZiFang
Chinese Name: 田子坊
Address: 上海市黄浦区泰康路210弄
Tel: +86 (13062879000;021-54657531)
Opening Time:all day
Recommended Visiting Time:>3 H
Tickets : free
Virtual Tour: https://720yun.com/t/034jO7tfvu5?pano_id=3187623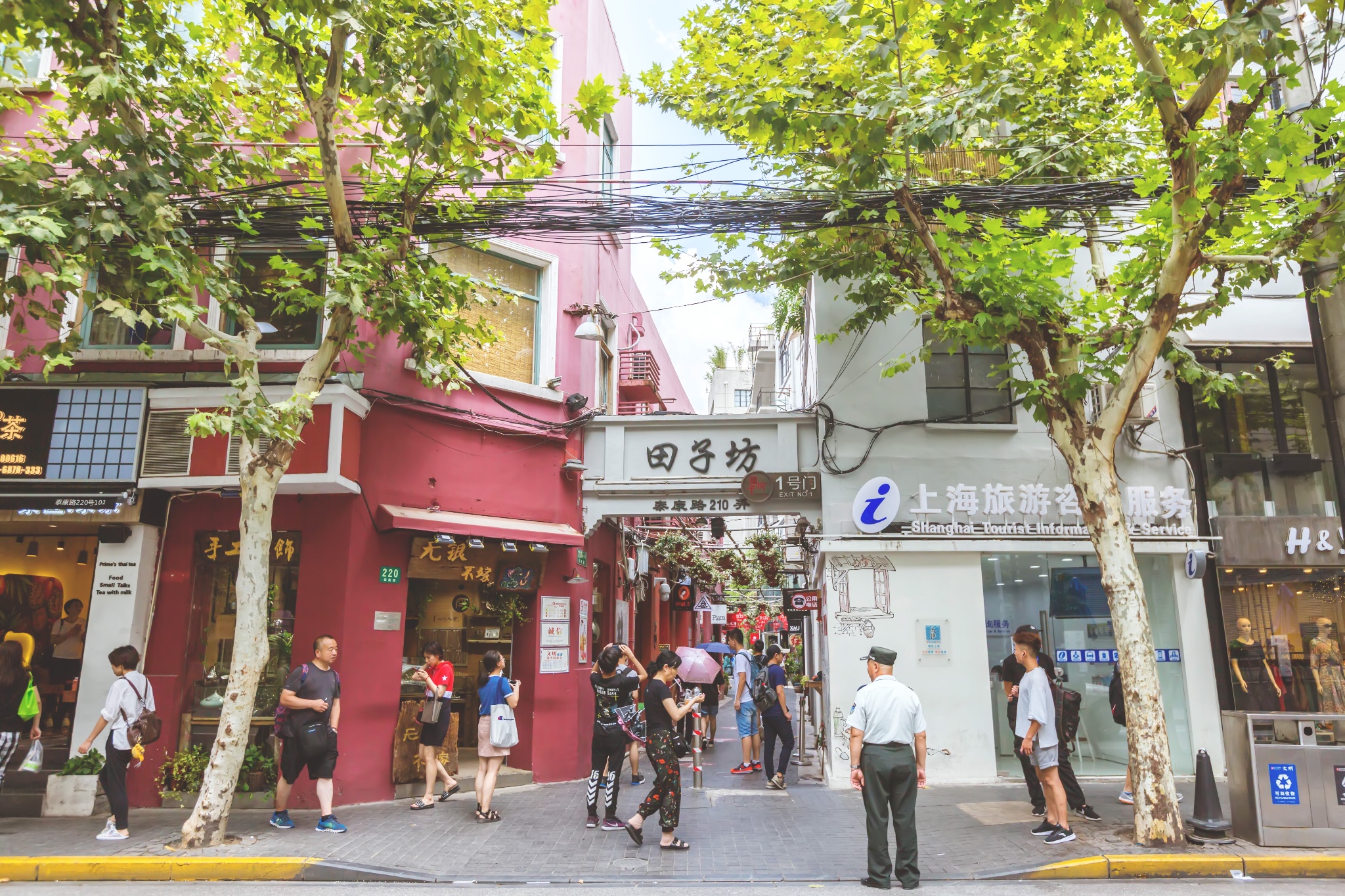 ShangHai TianZiFang
Tianzifang is rebuilt from the only Shikumen buildings in Shanghai, and it is the creative work base of many literati and artists. There are small shops selling retro glasses and old-fashioned music boxes, as well as trendy clothing stores from Hong Kong. If you are a foodie, there are many interesting and novel creative restaurants to satisfy your taste buds.
old Shanghai style lounge
Walk casually in the old alleys, look at the tiger skylights on the roof, the thinly arranged red tiles on the roof, the cracks and green moss on the gables, it is full of the flavor of old Shanghai. Listen to the foreigners sitting outside the open-air bar speaking languages ​​of different countries, mixed with the crisp Shanghai dialect of the local residents, and stop to find a street artist to paint a portrait for yourself.
Artistic atmosphere
Of course, if you are a literary youth, you can also spend a day visiting the art studios of several cultural celebrities. For example, the former site of the well-known Chen Yifei studio, which still stores the items he used in those years, is not to be missed by students who study art. In addition, there are several well-known cultural and artistic attractions such as Renweiyin Art Museum, Smell Library, Basel Art Center and Tianzifang Painter's Building. You can visit them one by one and take a camera to record all the good memories here.
creative restaurants
If you are tired from walking, you can find a cafe to sit down and enjoy a delicious afternoon tea with the cool breeze in the alley. Of course, there are also some fashionable and emerging creative restaurants here, such as toilet-themed restaurants, toilet-shaped seats, washbasin-shaped tables, and delicacies that resemble "poop", all of which excite curious customers.
At night, this is a fashionable gathering place for many night owls. The open-air bar is full of faces of different skin colors. Although it is not as crowded as Xintiandi, it is more fresh and elegant, accompanied by blues music. , slowly enjoying the night Shanghai.
It is made up of residential houses. There are many interesting bars, restaurants, souvenir shops. Some shops can't take pictures. Before you take a photo, you should check whether there is a prohibition sign or ask the owner.
There are many literary pubs, very lively at night.
Many shops are very creative, and the souvenirs sold inside are also very interesting.
ShangHai TianZiFang Photo
ShangHai TianZiFang Video
Things to do
Explore the Alleyways: The neighborhood is full of narrow alleys and lanes that are lined with small shops, cafes, and galleries. Take a leisurely stroll through the alleyways and soak up the local atmosphere.
Visit the Art Galleries:Tianzifang is home to many small art galleries where you can see the works of local artists. Some galleries specialize in traditional Chinese art, while others feature contemporary works. Don't be afraid to ask the gallery owners about the artists and their techniques.
Shop for Local Souvenirs: The shops in Tianzifang sell a wide range of local crafts and souvenirs, including hand-painted ceramics, silk scarves, and calligraphy brushes. You can also find unique clothing items and accessories.
Enjoy Local Cuisine:There are many restaurants and street food vendors in Tianzifang that offer traditional Shanghai cuisine. Try local specialties like xiaolongbao (soup dumplings) and shengjianbao (pan-fried buns).
People Watch:The neighborhood is always bustling with activity, and it's a great place to people watch. Sit in one of the cafes or bars and observe the locals going about their daily lives.
ShangHai TianZiFang Tourist Map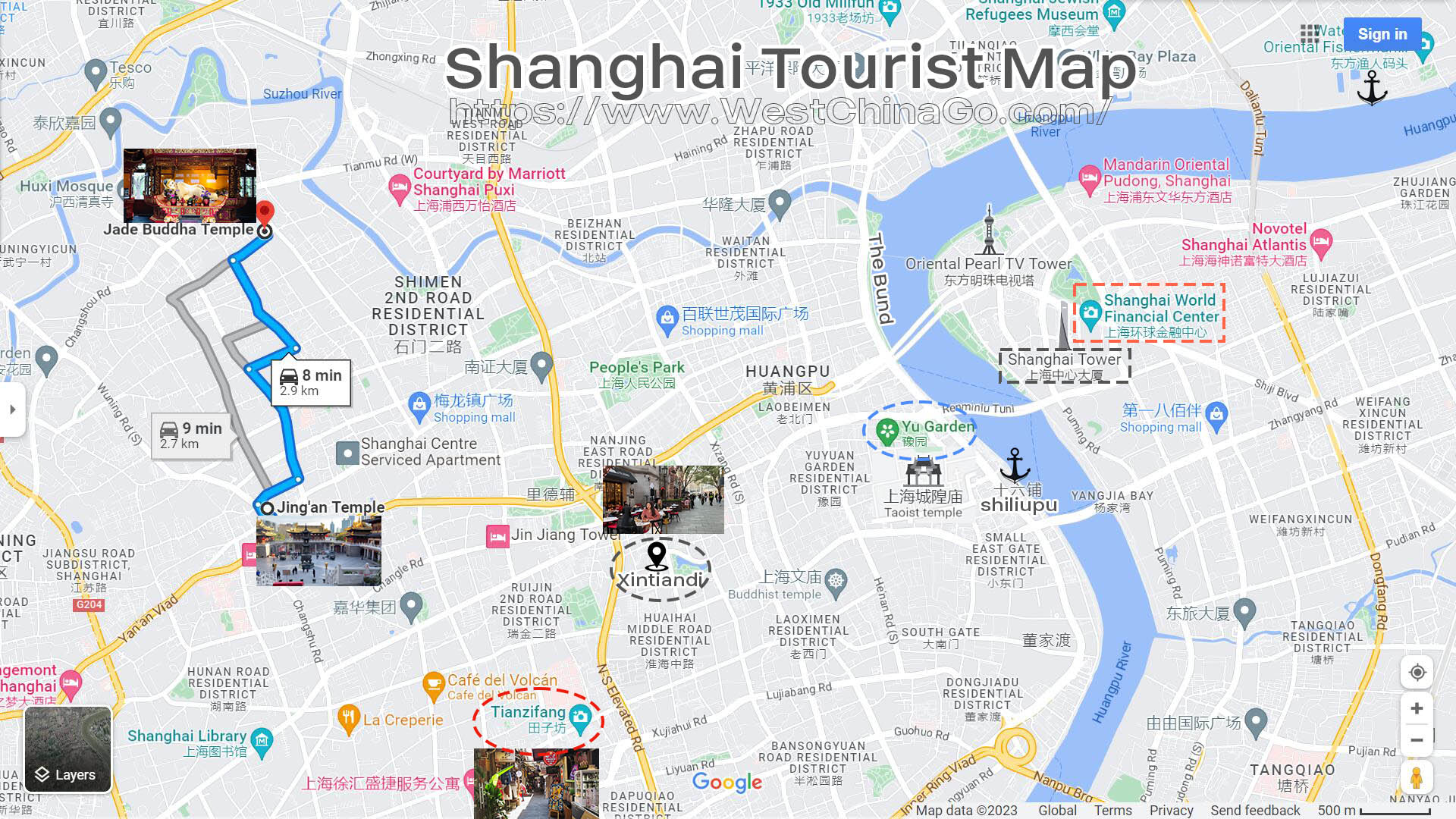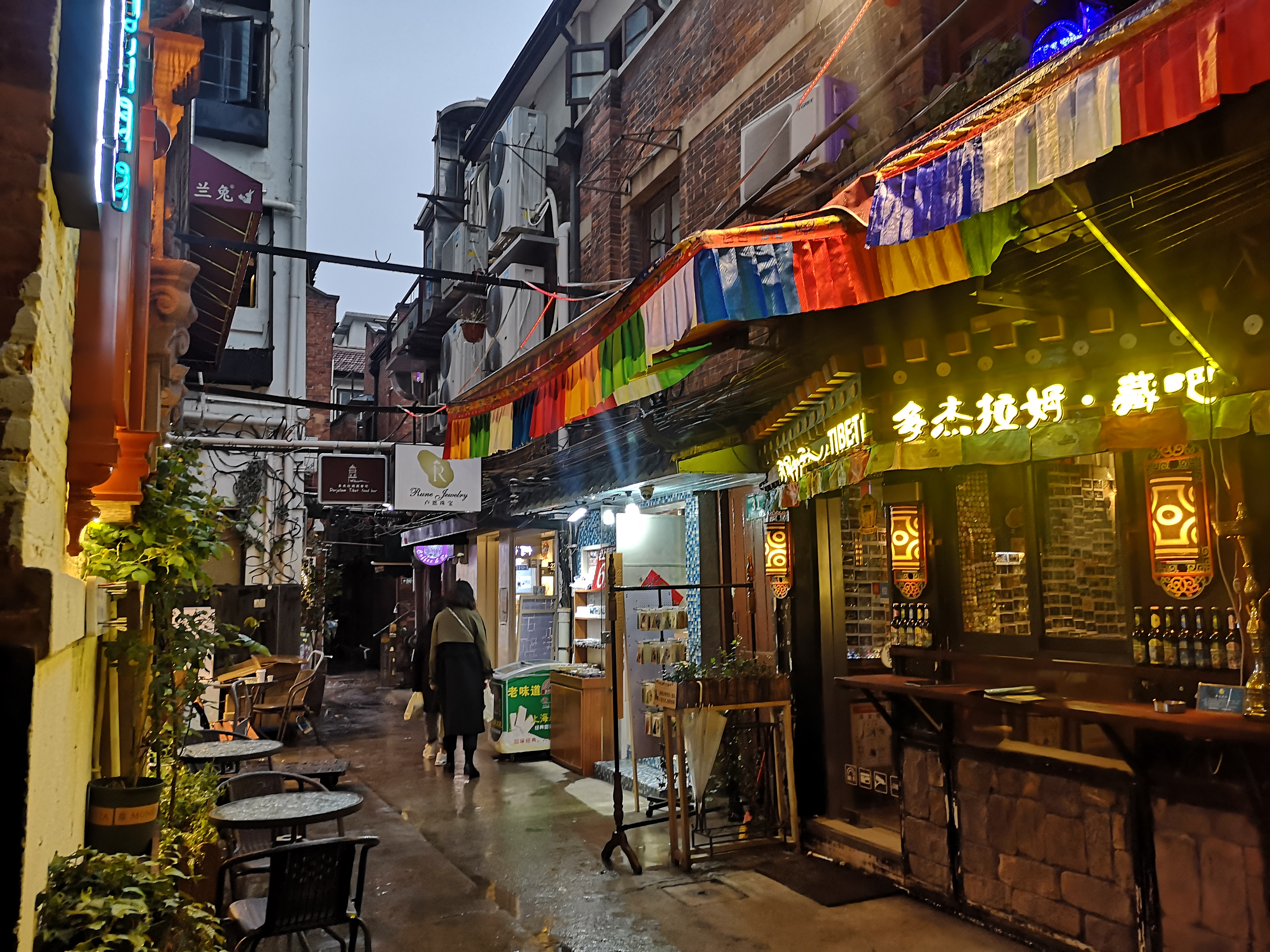 How To Get To ShangHai TianZiFang
By Taxi
ShangHai TianZiFang
Practical Chinese:for taxi driver
pls take us to ShangHai TianZiFang
请载我们到田子坊
By Subway
Take Subway Line 9 and get off at Dapuqiao Station. Walk out from Exit 1 and walk for 5 minutes.
Shanghai metro map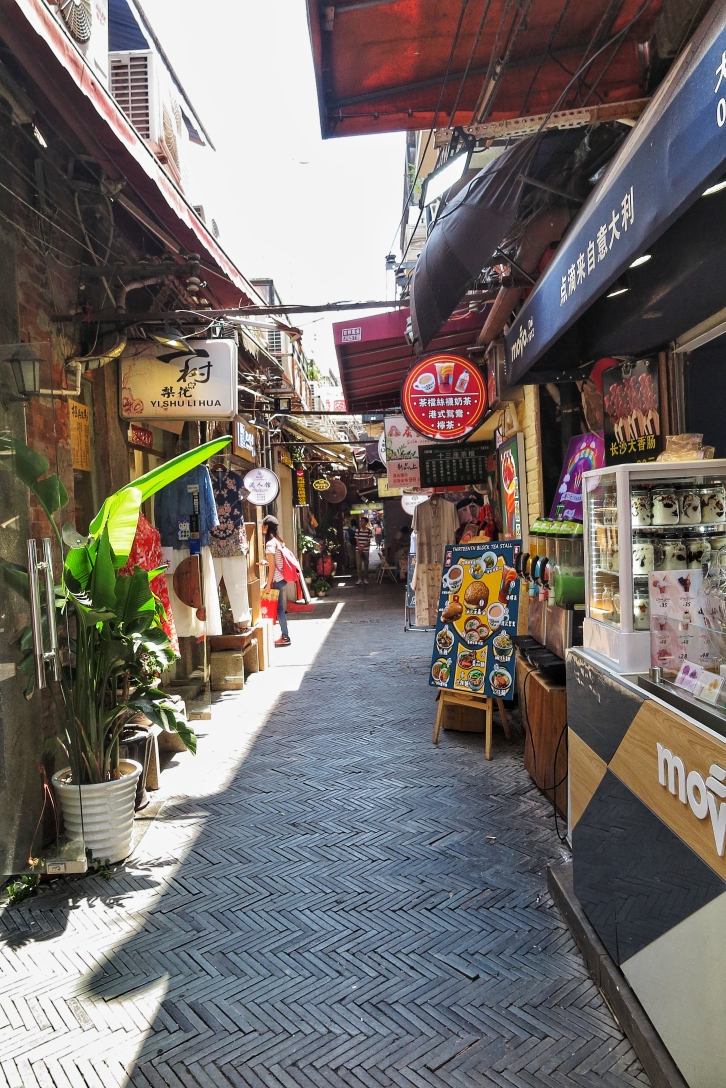 ShangHai TianZiFang Travel Guide
must see tips
The shops and studios in Tianzifang usually open around 10 am, so it is not recommended to go too early. At the same time, try to avoid going on holidays, as there will be relatively many tourists.
There are still residents living around Tianzifang, so try not to make loud noises when visiting.
There are too many steep and narrow stairs in the small shop in Tianzifang, so girls try to avoid wearing high heels and miniskirts, it will be more convenient to visit.
Note that some shops do not allow photography, some products do not allow photography, and some do not even allow photography outside the shop.
In order not to get lost in Tianzifang, it is recommended to look at the map of Tianzifang at the gate of Lane 210 in advance.