ShangHai XinTianDi
Chinese Name: 上海新天地
Address: 上海市黄浦区太仓路181弄(马当路与自忠路交叉口)
Tel: +86 (021-63112288)
Opening Time:all day
Recommended Visiting Time:>1 H
Tickets : free
offical website: http://www.shxintiandi.com/
Virtural Tour: https://720yun.com/t/50a2bqfdml6?scene_id=937922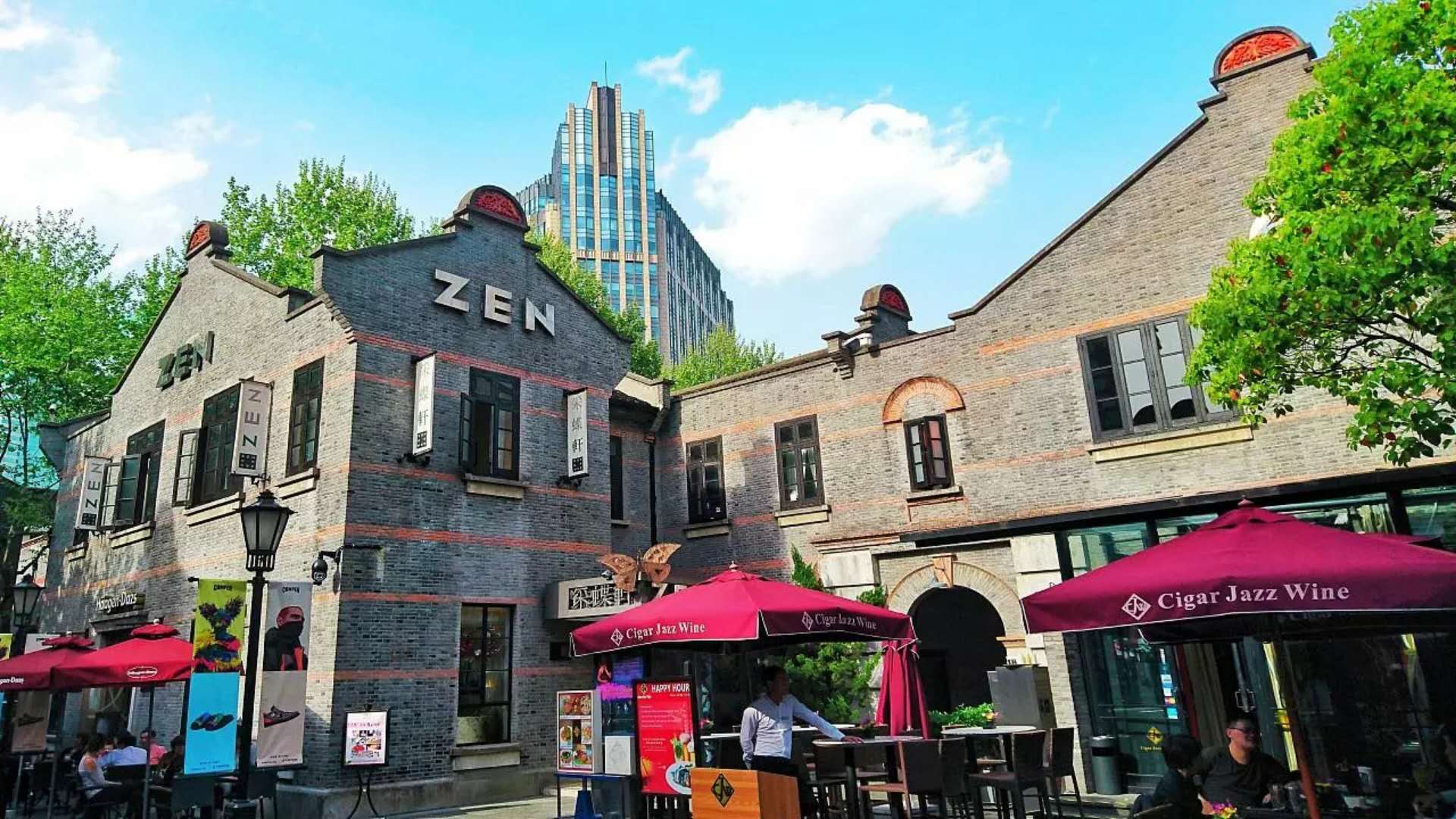 ShangHai XinTianDi
Dining and Entertainment
Xintiandi was transformed from an old Shanghai Shikumen alley. Now it has not only become a must-see for Chinese and foreign tourists, but also a fashionable place frequented by local young people. Come here during the day to watch beautiful street photos, enjoy afternoon tea leisurely, and at night, you can shuttle between various bars to experience the life of night Shanghai.
modern and stylish Feature
Compared with Tianzifang, which is crowded and narrow, Xintiandi is more grand and spacious. Restaurants, commerce, entertainment, and cultural shops are arranged neatly and orderly on a straight pedestrian street. Walking in Xintiandi, there are still green brick walkways, red and blue clear water brick walls, and thick black-painted gates, as if going back in time , like being in Shanghai in the 1920s and 1930s. But stepping into the interior of each building, it is very modern and stylish. When you are interested, you can also turn into the small alley on the side and go around. The small alley with few tourists will be a good place to take pictures. You will see many professional photographers coming here to take pictures.
Nanli (South Part)
Xintiandi is divided into two parts, Nanli and Beili. Nanli is adjacent to Xintiandi Station of Metro Line 10. It is dominated by modern buildings and supplemented by old Shikumen buildings. There are many distinctive merchants here, not only can you eat Chinese cuisine Din Tai Fung, but also Oyama Japanese Restaurant that you have to queue up every time, as well as Imano Pizza and Godivan Chocolate Drink Shop from Italy. In addition to restaurants from all over the world, there is also a Xintiandi Fashion Shopping Center built here. This modern glass-curtain building brings together such as Vera Wang's Chinese flagship store, celebrity hipster store Ashin's StayReal, Lin Junjie's Smudge and Luo Zhixiang's Stage are well-known trendy stores, as well as a food court, UME Xintiandi Cinema and a one-stop fitness center.
Beili (North Part)
Beili is adjacent to the Huaihai Road business district. There is a "Fountain of Happiness" at the Beili Square at the entrance, on which there are three-star bronze statues of "Fu, Lu, and Shou", where you can take pictures as souvenirs. It is composed of many old Shikumen houses, combined with modern architecture, decoration and equipment, transformed into a number of consumer places and restaurants, with dishes from all over the world, fully demonstrating the international elements of Xintiandi. In addition to well-known restaurants such as South Beauty and Cai Die Xuan, there are also many bars in Beili to enrich your night life.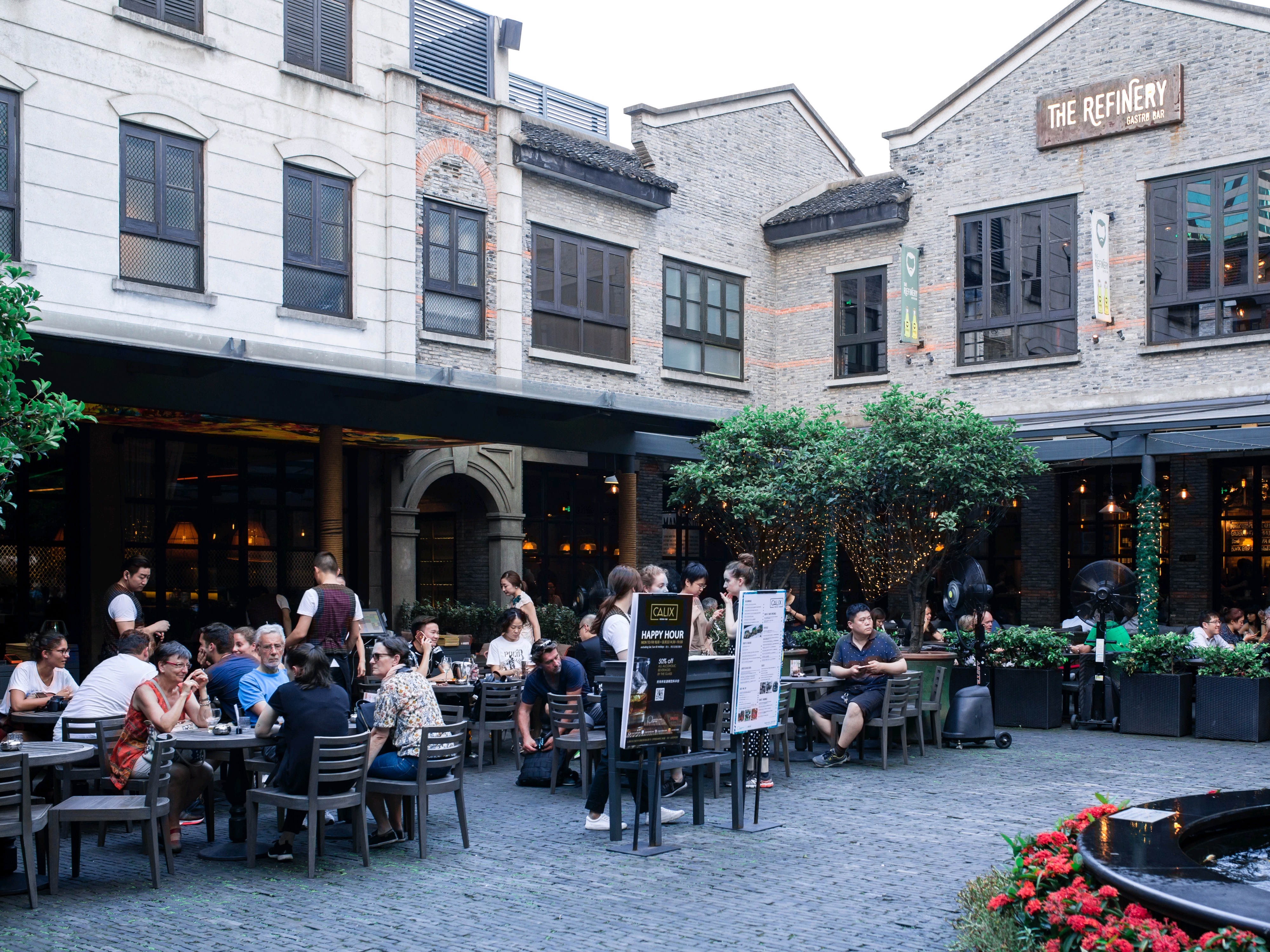 ShangHai XinTianDi
Things To Do
Shopping: Xintiandi is known for its high-end fashion boutiques and trendy shops. Visitors can find a variety of international and local brands, ranging from luxury goods to affordable fashion.
Dining: Xintiandi is home to many chic and stylish restaurants, cafes, and bars, serving a variety of cuisines from around the world. Visitors can enjoy fine dining, casual brunch, or drinks with friends in the area's vibrant atmosphere.
Nightlife: Xintiandi is known for its lively nightlife scene, with many trendy bars and clubs offering a variety of entertainment options, from live music to DJ sets and dance performances.
Art galleries: Xintiandi is home to several art galleries and exhibition spaces, showcasing a variety of contemporary and traditional Chinese art.
Historical sites: Xintiandi is located in the heart of Shanghai's former French Concession, and visitors can explore the area's historic shikumen architecture and learn about the city's colonial past.
Events: Xintiandi hosts a variety of events throughout the year, including art exhibitions, music festivals, and cultural celebrations.
Relaxation: Visitors can take a break from the hustle and bustle of the city and relax in Xintiandi's many parks and green spaces, such as the nearby Fuxing Park.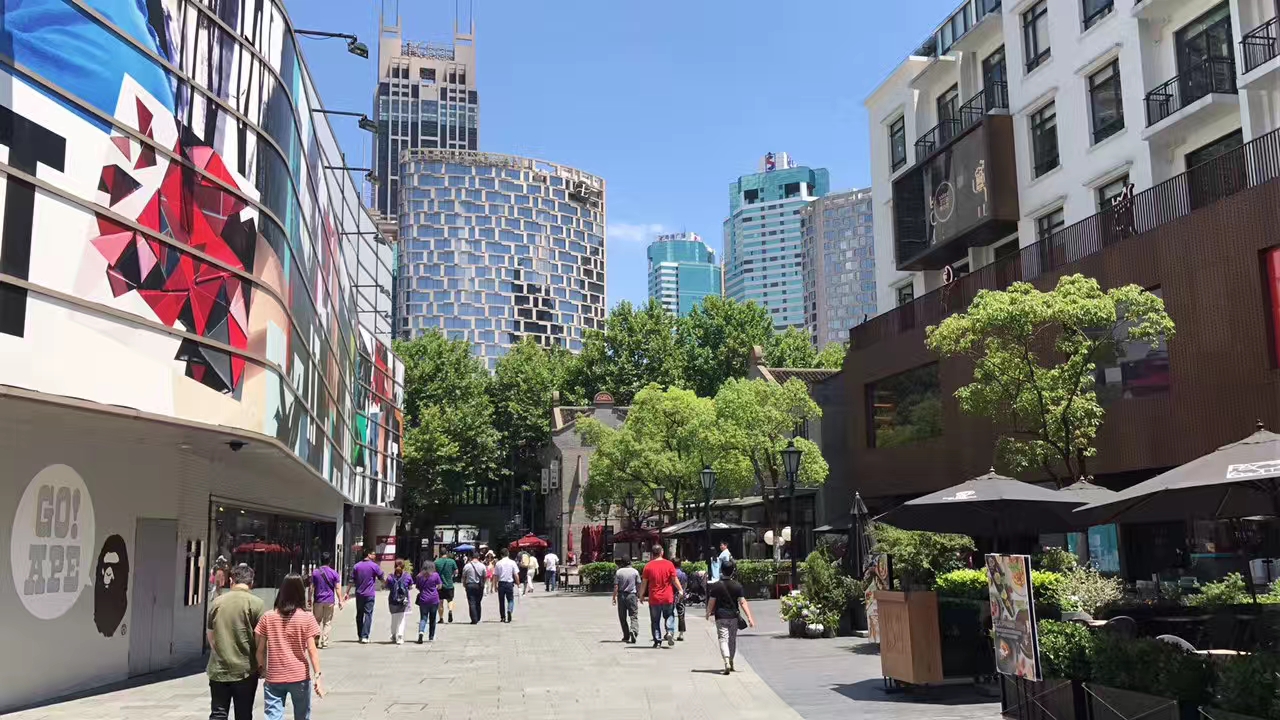 ShangHai XinTianDi Video
ShangHai XinTianDi Tourist Map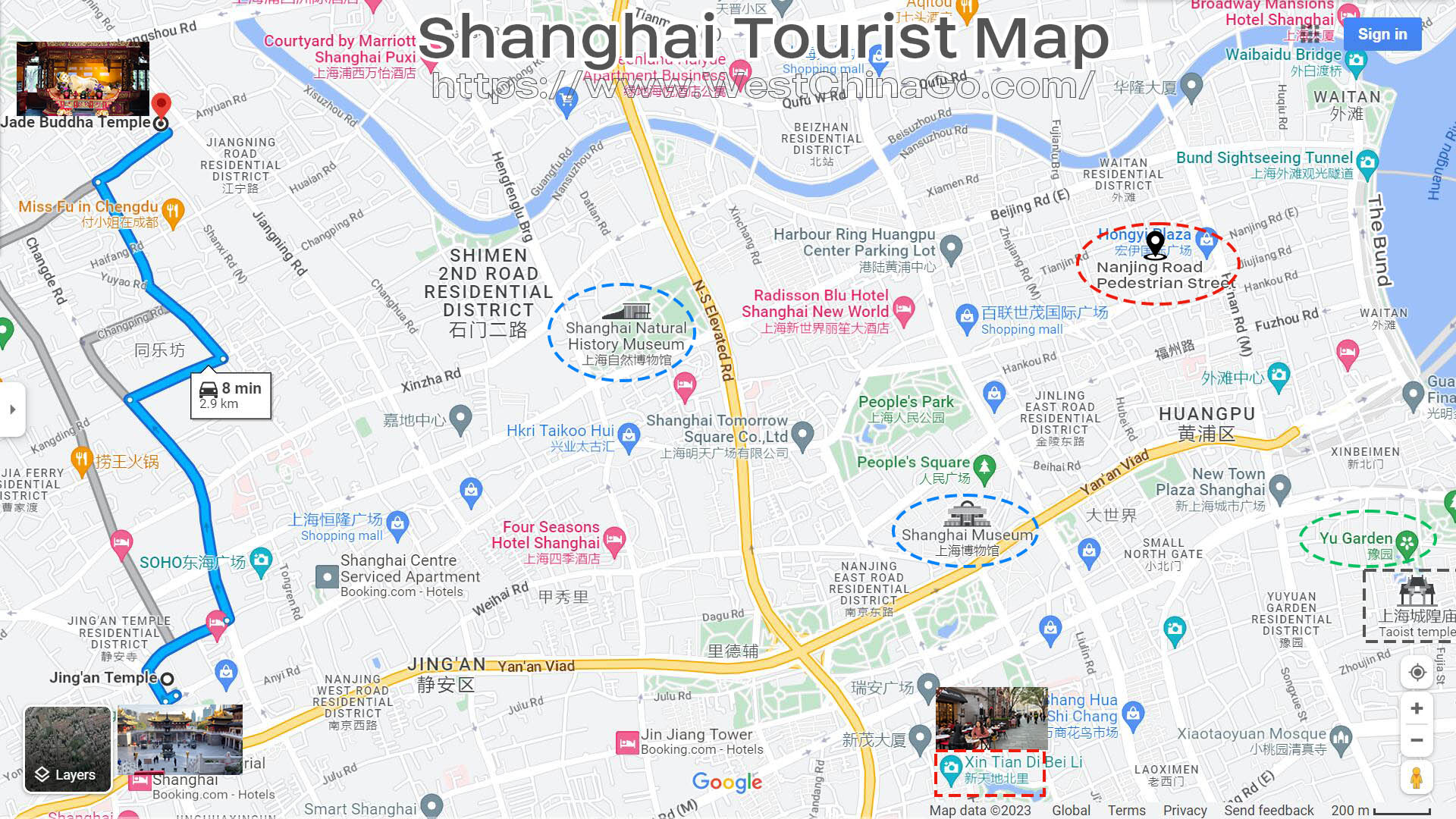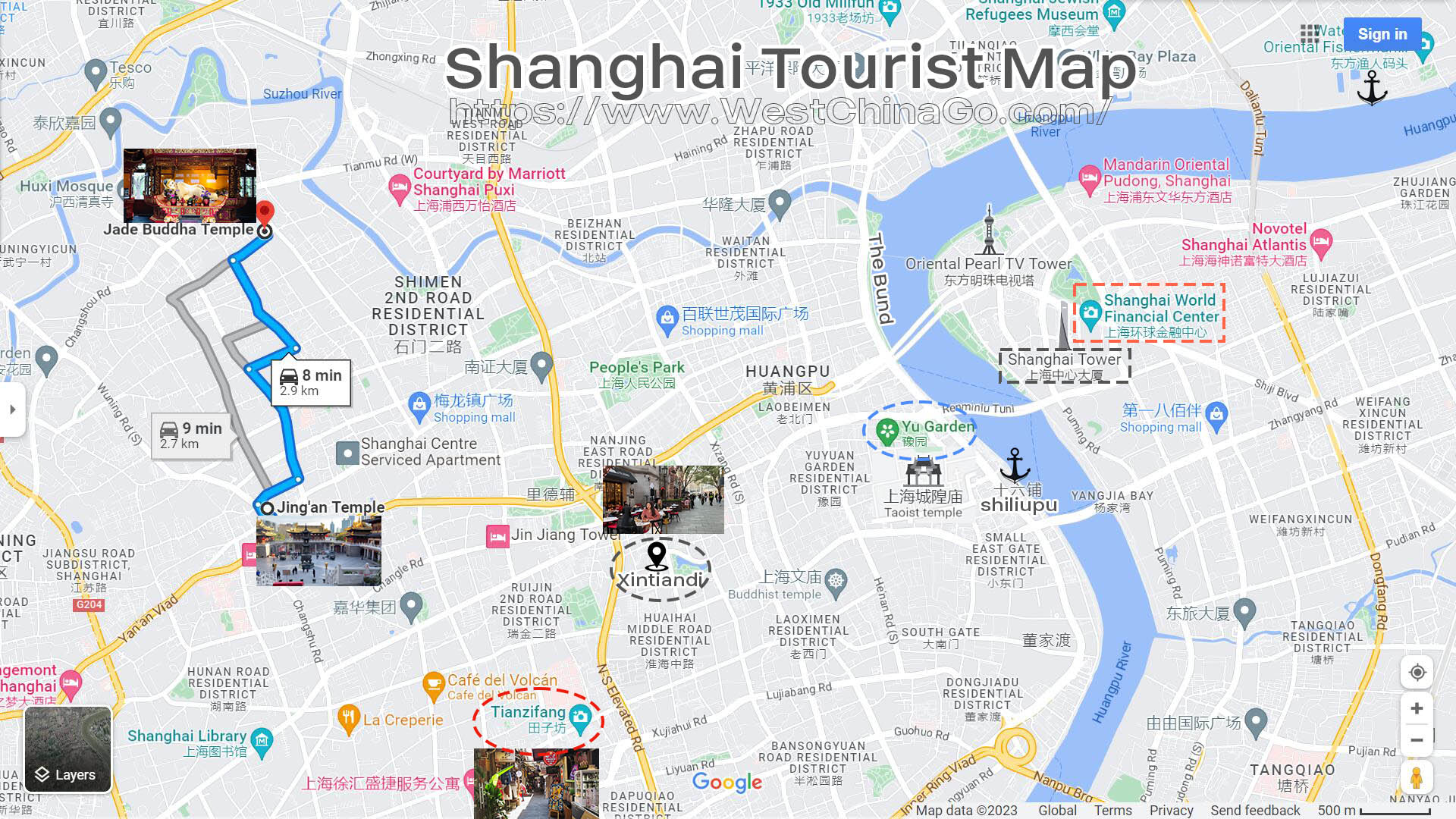 ShangHai XinTianDi
By Taxi
XinTianDi Shanghai
Practical Chinese:for taxi driver
pls take us to XinTianDi
请载我们到上海新天地
Take Bus: 911, 926, 42 Road to Huangpi South Road Station(黄陂南路站)
Shanghai Xintiandi Travel Guide
Must See Tips:
Compared with the western-style restaurants and bars along the street, there are also many restaurants in Xintiandi Plaza (Nanli No. 6) when you go to the end, and you will have more choices.
Some well-known bars and restaurants in Xintiandi are basically full every day. It is recommended to book in advance before going.
If you have time, it is also worth visiting the meeting place of "first congress" on Xingye Road, the watershed between Nanli and Beili, and Taipingqiao Park next to Nanli.