Jinci Temple
Chinese name: 晋祠
Foreign name: Jinci Temple
Location: Jinci Town, Jinyuan District, Taiyuan City, Shanxi Province 山西省太原市晋源区晋祠镇
Climate conditions: temperate monsoon climate
Opening hours: peak season (April-October): 08:00-18:00 off-season (November-March): 08:30-17:00
Attraction level: National AAAA level
Tourist attractions: ticket price 80 yuan/person (peak season), 65 yuan/person (off season)
Covering an area: more than 1.3 million square meters
Famous attractions: Hard Old Spring, Maid Statue, Madonna Statue, etc. 难老泉、侍女像、圣母像等
Scenic cultural relics: Emperor Taizong's stele, "The Preface to the Inscription of the Jin Temple" 唐太宗御碑、《晋祠之铭并序》等
Official Website:https://www.chinajinci.com/
Official Phone: (+0086) 351-6020014
Email:chinajinci@163.com
720 Panoramic View:https://tech.chinajinci.com/pano/?scene_id=50963180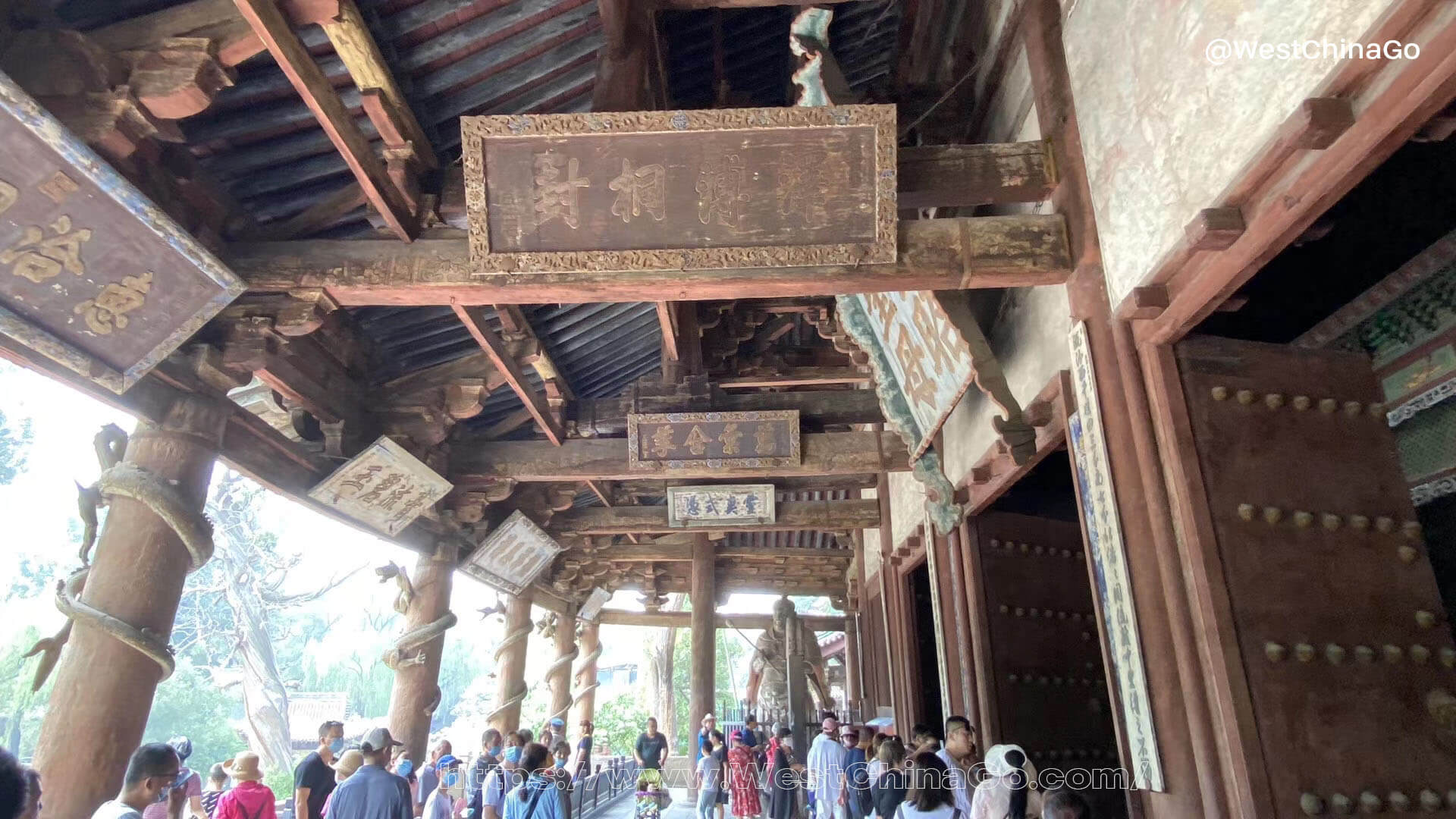 Jinci Temple
Jinci Temple was originally built as an ancestral temple for the ruling family of the Jin State during the Zhou Dynasty (11th century BC to 256 BC).
The temple was dedicated to the worship of their ancestors and to preserve their legacy.
During the Northern Wei Dynasty (386-534 AD), the temple was expanded and became a center for Confucian learning.
It was during this time that many of the temple's most famous structures, including the Hall of Guan Yu and the Flying Apsaras, were built.Over the centuries, Jinci Temple has been expanded and renovated by various dynasties, including the Tang, Song, Yuan, Ming, and Qing. Today, the temple remains an important site of cultural and historical significance in China.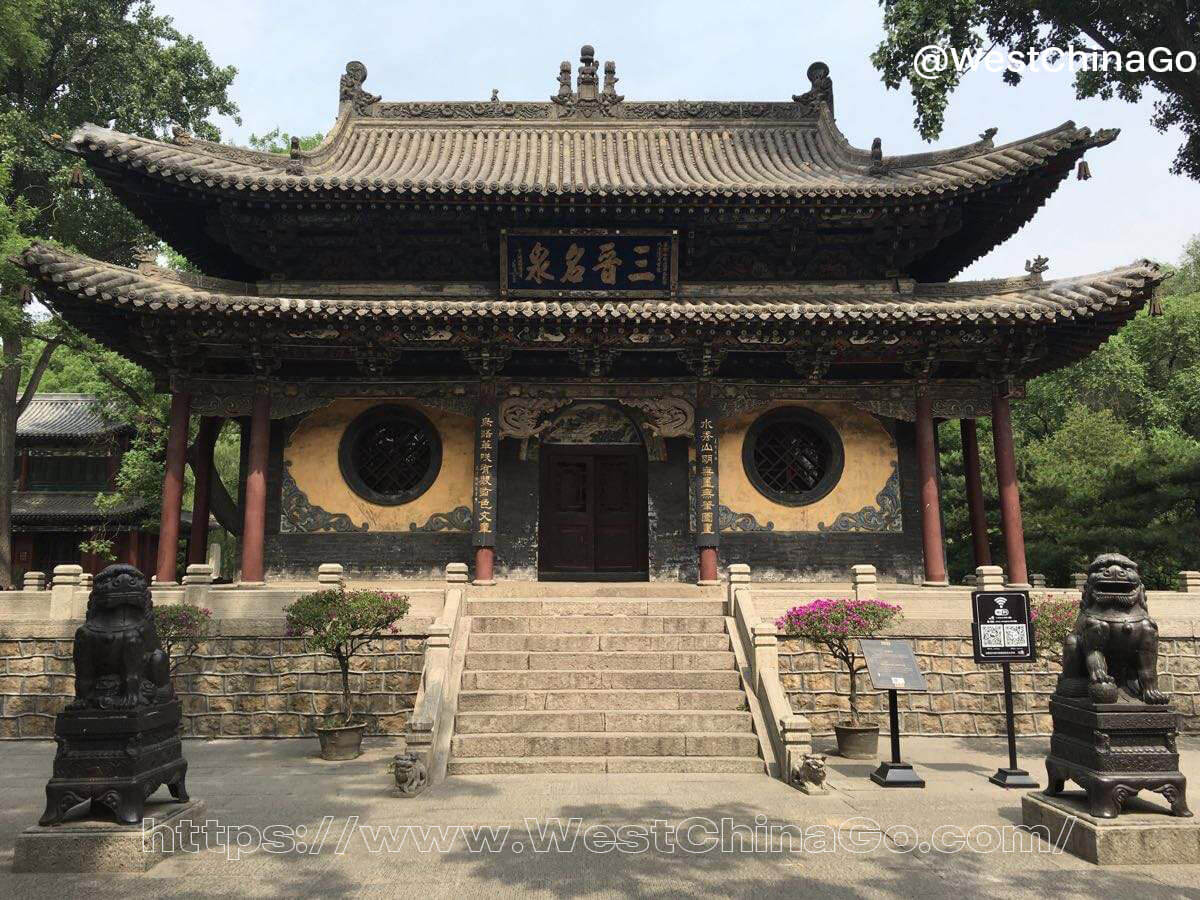 Jinci Temple Video
Jinci Temple Tourist Map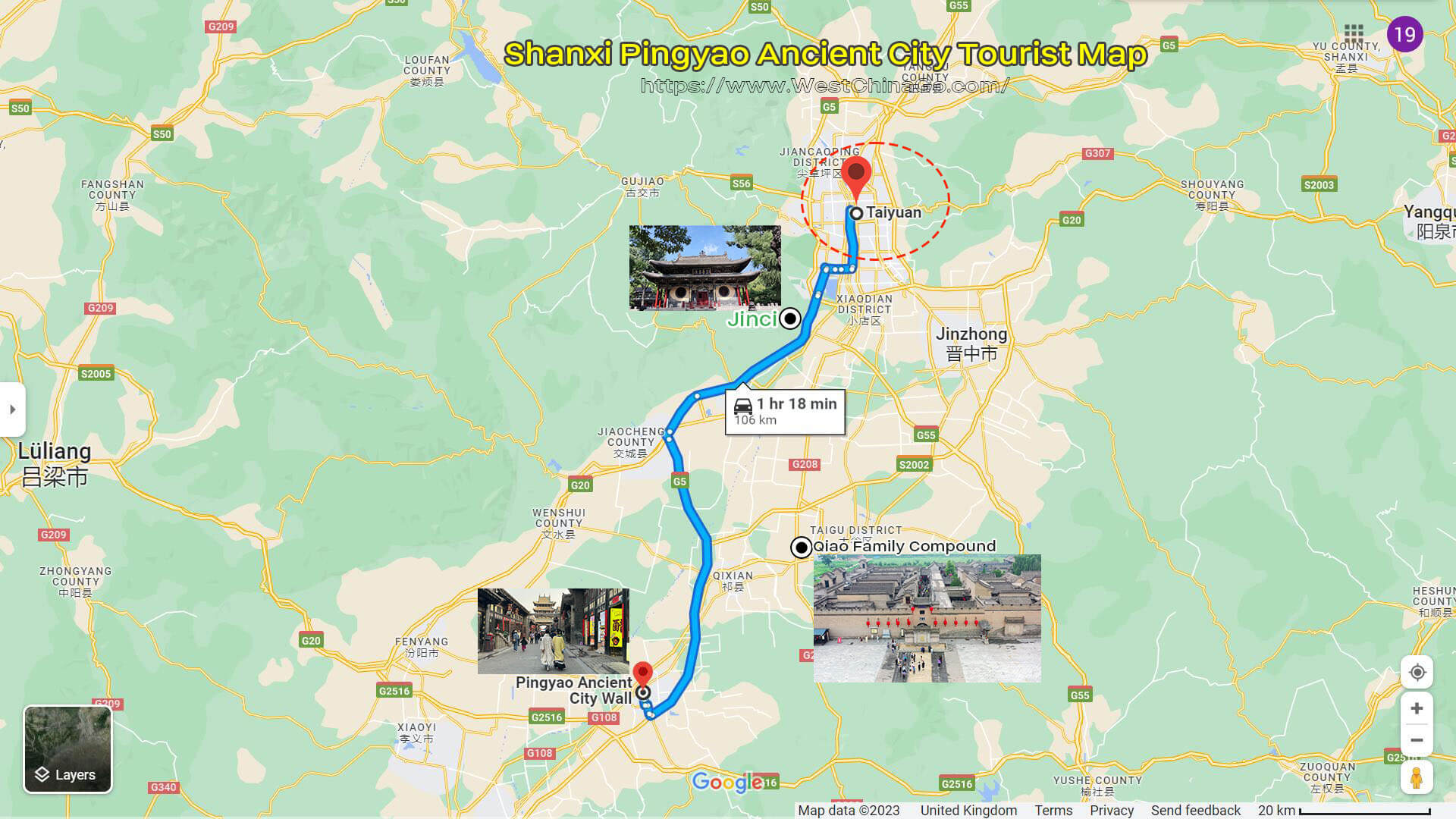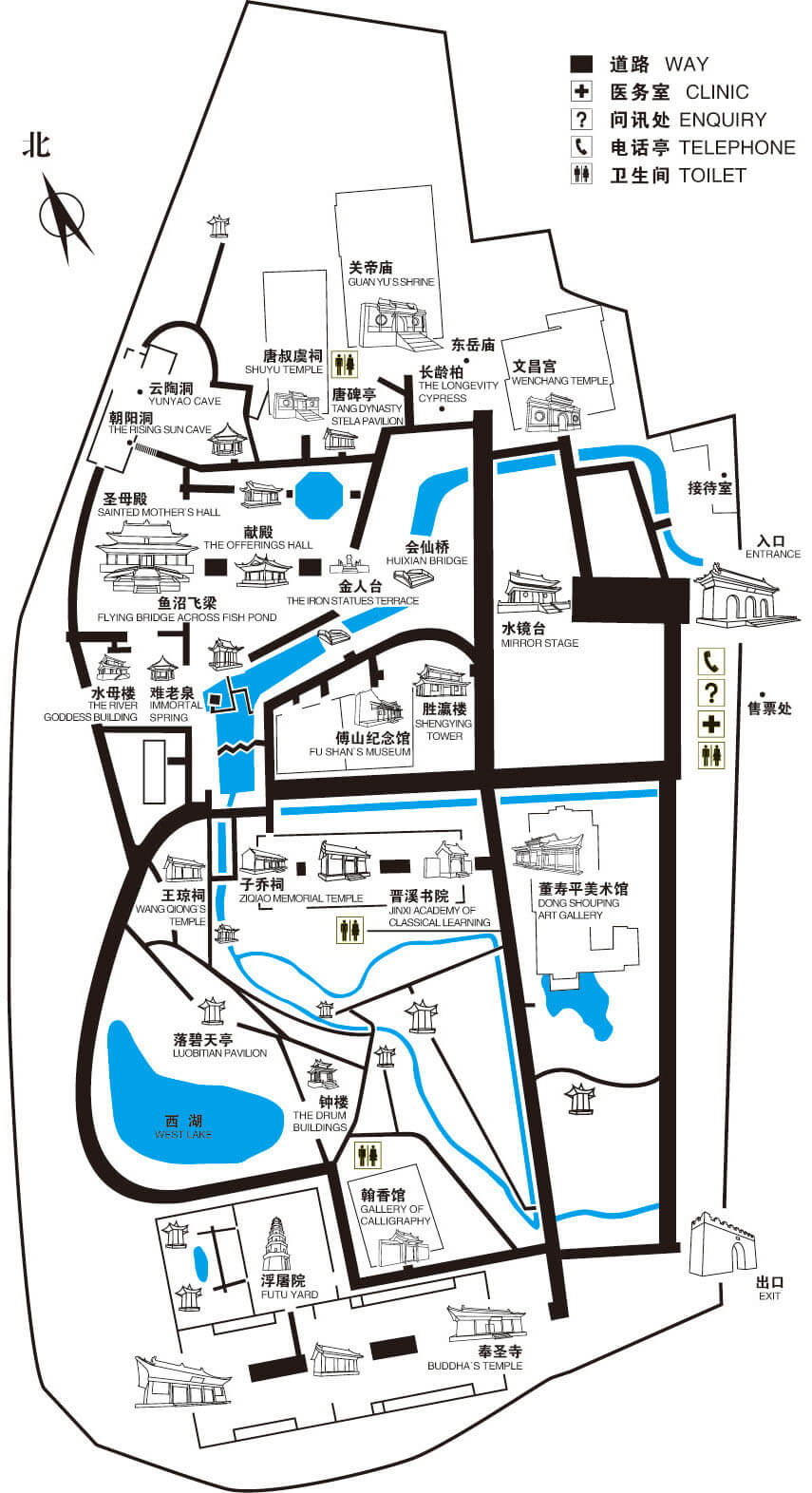 Jinci Temple Photo
Shanxi Jinci Temple Transfer: Car Rental with Driver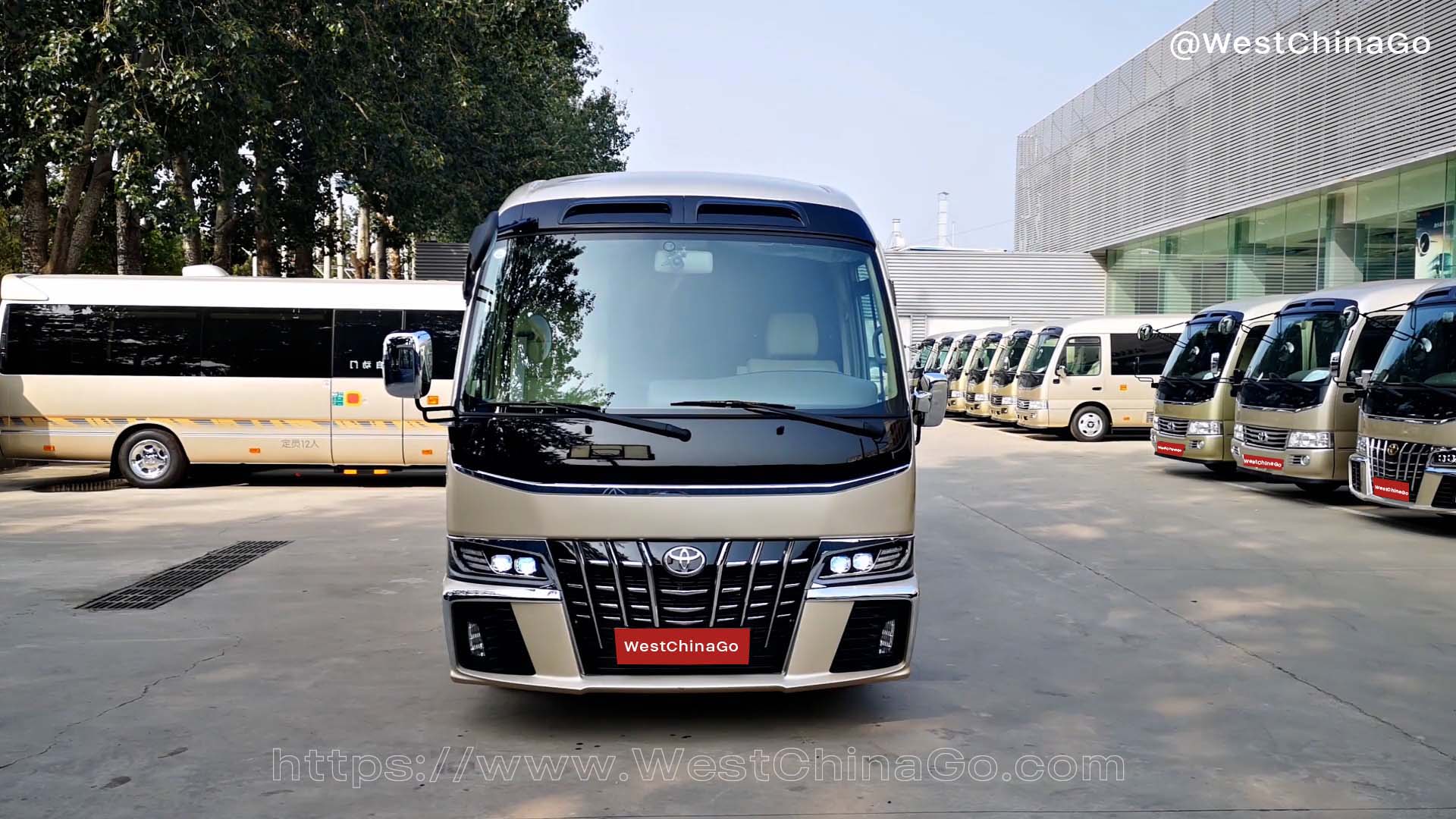 Jinci Temple Travel Guide
English explanation:
English explanation: Within 10 people, the fee is 100 yuan, within 20 people, the fee is 120 yuan, and for every additional 10 people, the fee increases by 20 yuan.