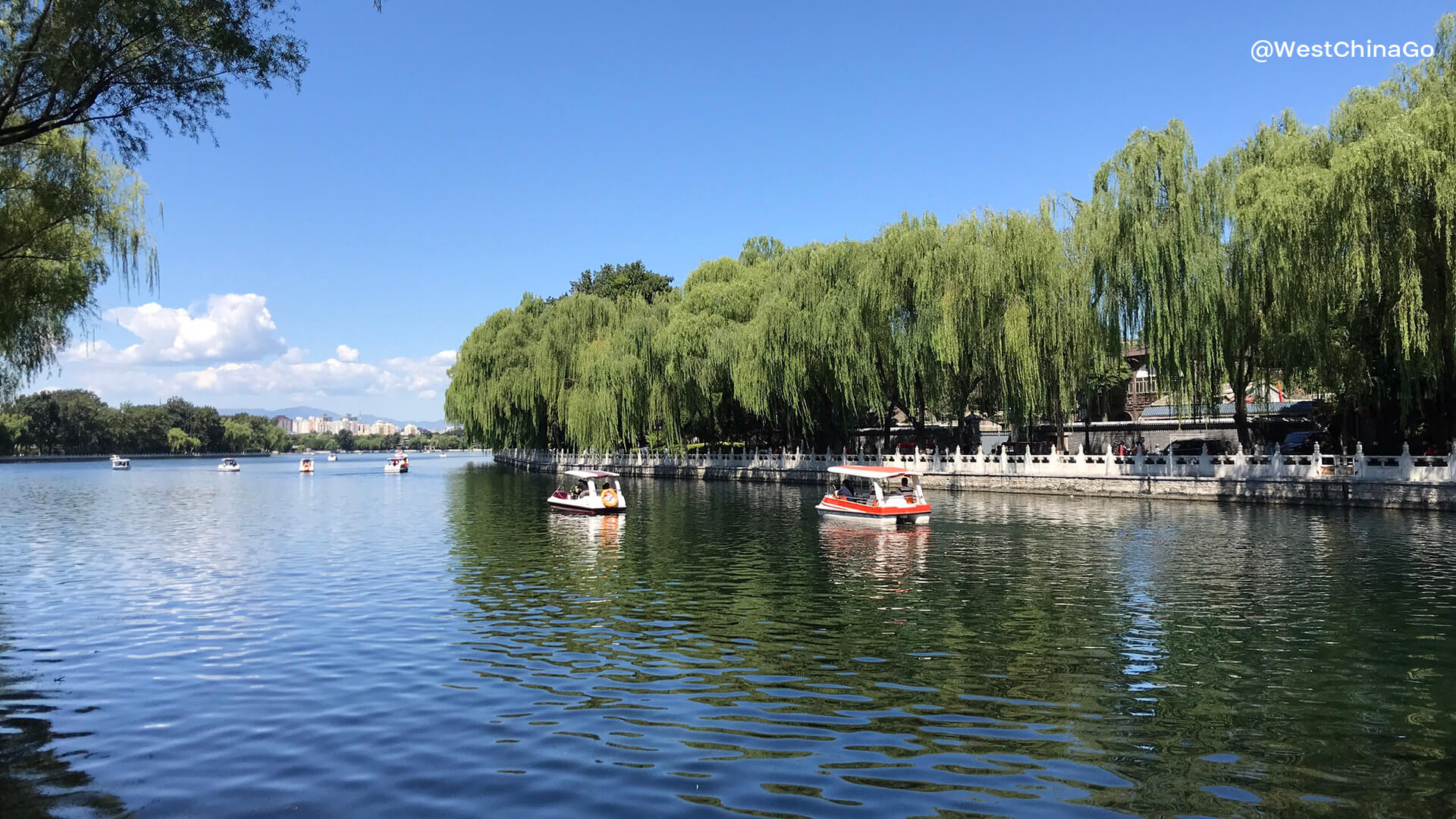 Shichahai
Chinese name: 什刹海
Location: Xicheng District, Beijing, from the north side of Di'anmenwai Street in the east, Xinjiekou North Street in the south, Xinjiekou gap in the west, and Bell and Drum Tower in the north
Add:北京市西城区东起地安门外大街北侧、南至新街口北大街、西至新街口豁口、北至钟、鼓楼的区域
Opening hours: open all year round
Ticket price: free
Total area: 302 hectares
Water area: 336,000 square meters
Famous attractions: Prince Gong's Mansion and Gardens, Soong Ching Ling's Former Residence and King Mansion
Suggested play time: 2-3 hours
Suitable season for play: June-August, December-February
Virtual Tour: https://v.visitbeijing.com.cn/pano/13_1/index.html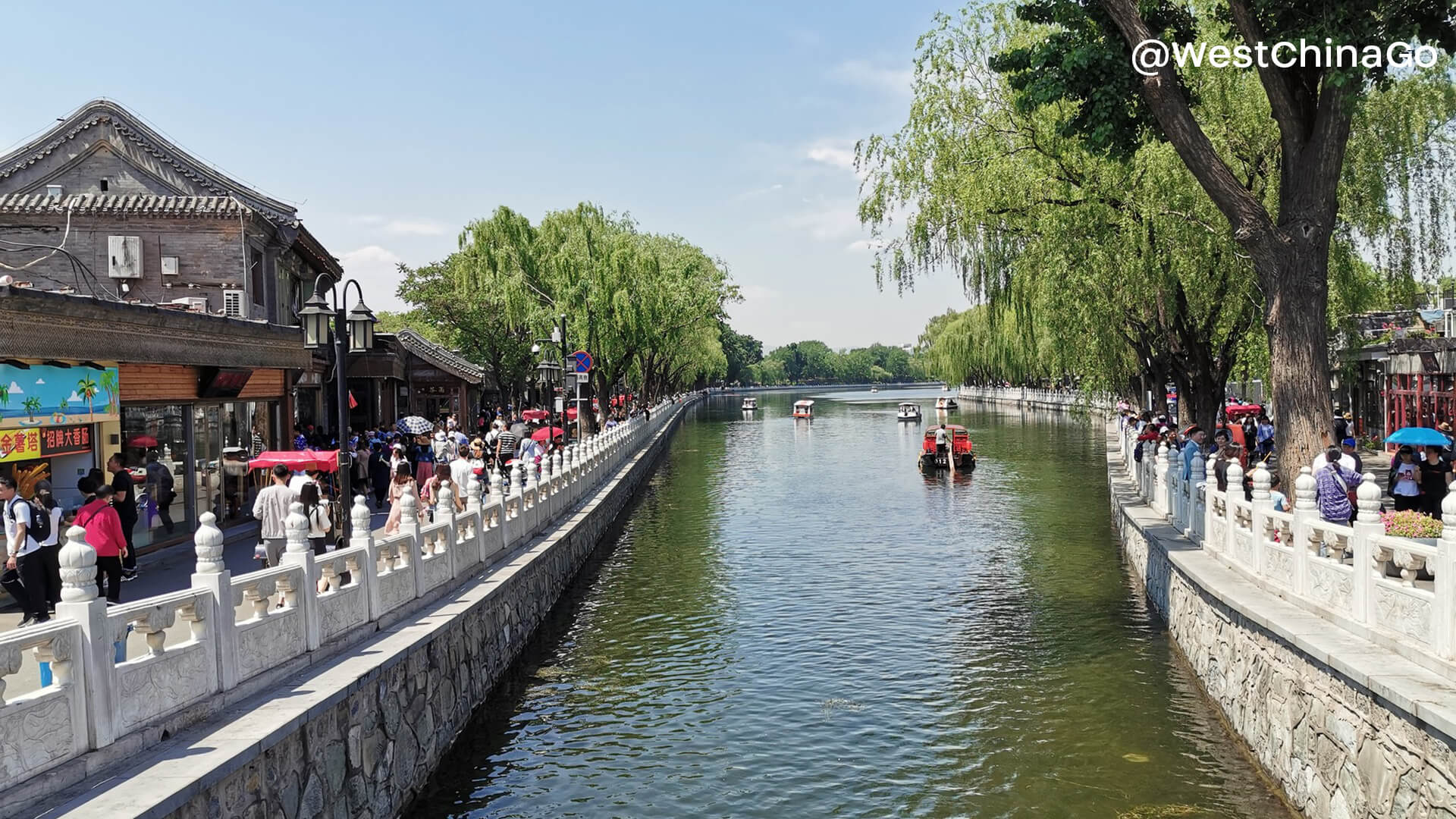 Shichahai
Shichahai includes three waters and adjacent areas: Qianhai, Houhai and Xihai (also known as Jishuitan)
Shichahai is also called "Ten Chahai", named after ten Buddhist temples in the surrounding area. The tranquil lake view, former residences of celebrities, palaces and other historical sites are scattered in it.

·The old Beijing scenic spot where classic and modern are compatible, tradition and avant-garde are in harmony, natural landscape and cultural heritage are reflected

·The most famous one is Prince Gong's Mansion, which was once the residence of the corrupt official He Shen in the Qing Dynasty. The "Treasure of the Town House" in the mansion is the Kangxi Imperial Pen Fu inscription.

Shichahai Bar Street is quite lively. Many celebrities used to sing here before they became famous. The more famous bars include Hutong Freehand, Jiadingfang, etc.
This is one of the traditional ice skating rinks in old Beijing in winter.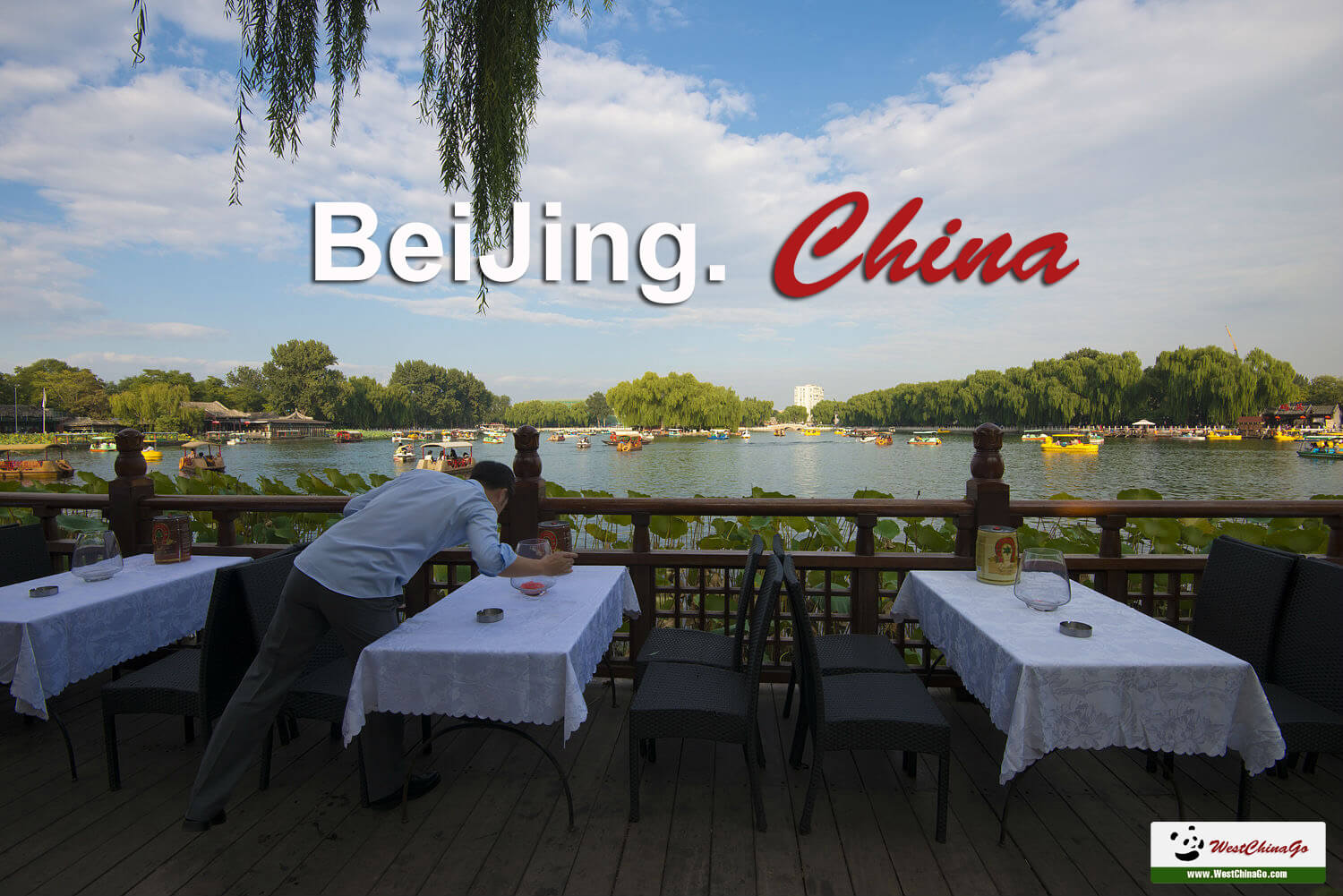 Shichahai,Beijing
Shichahai Video
Shichahai Tourist Map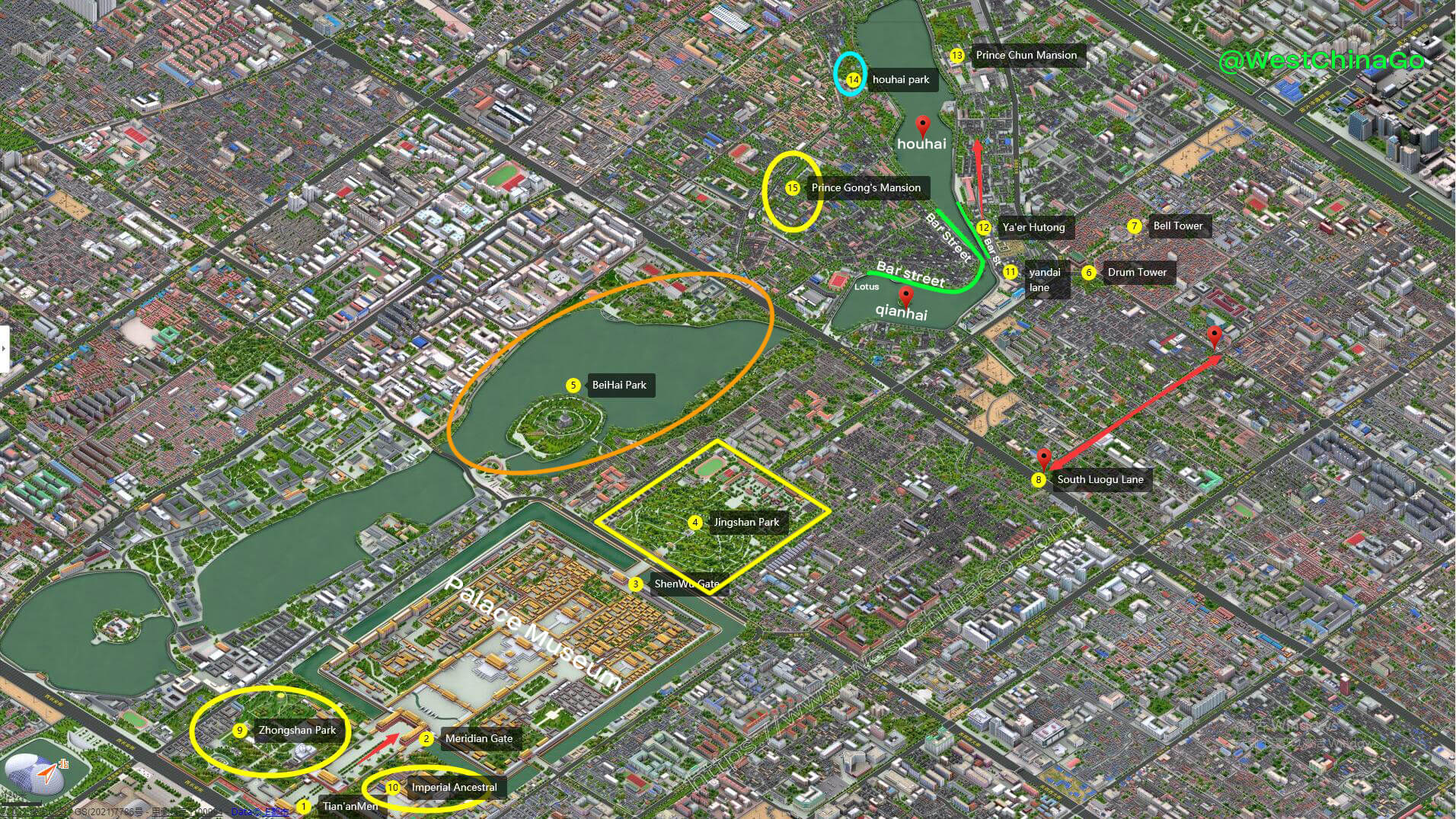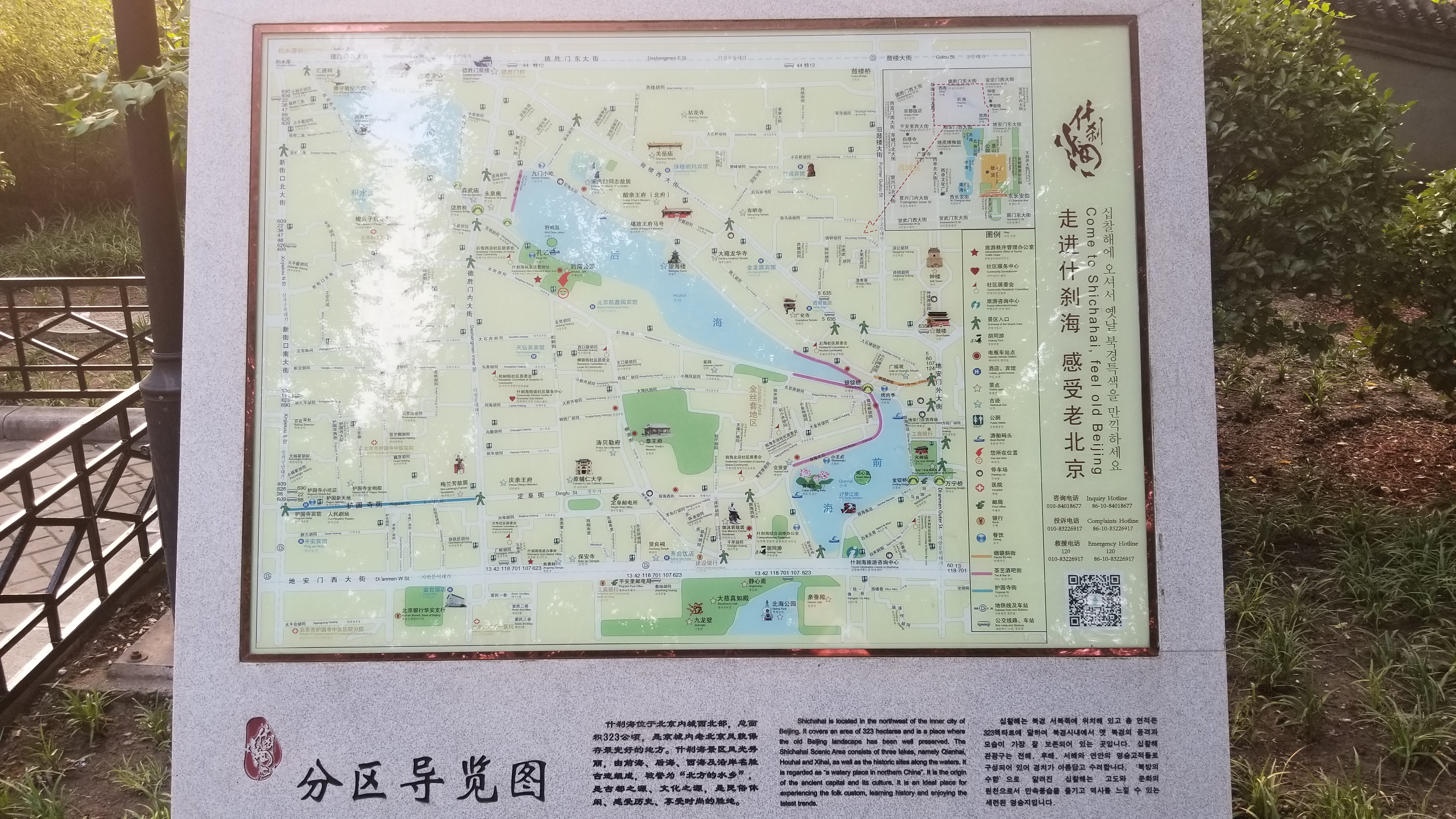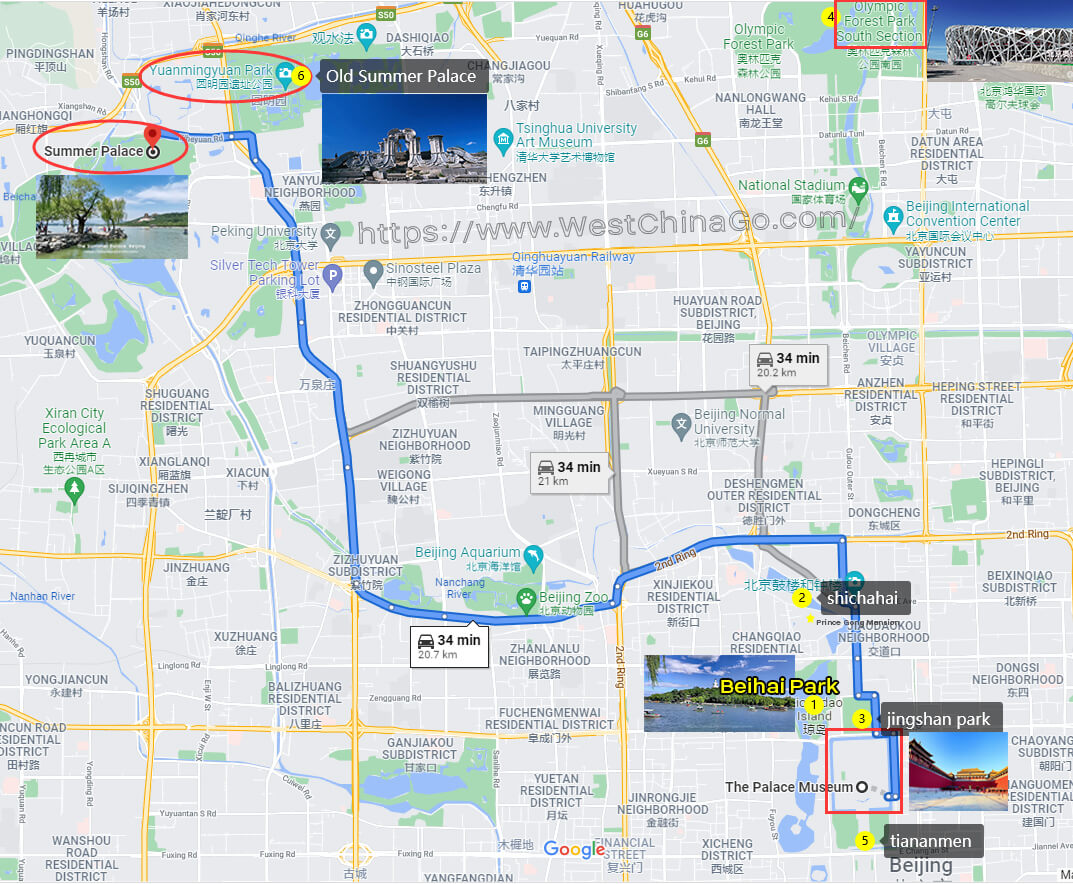 Shichahai Travel Guide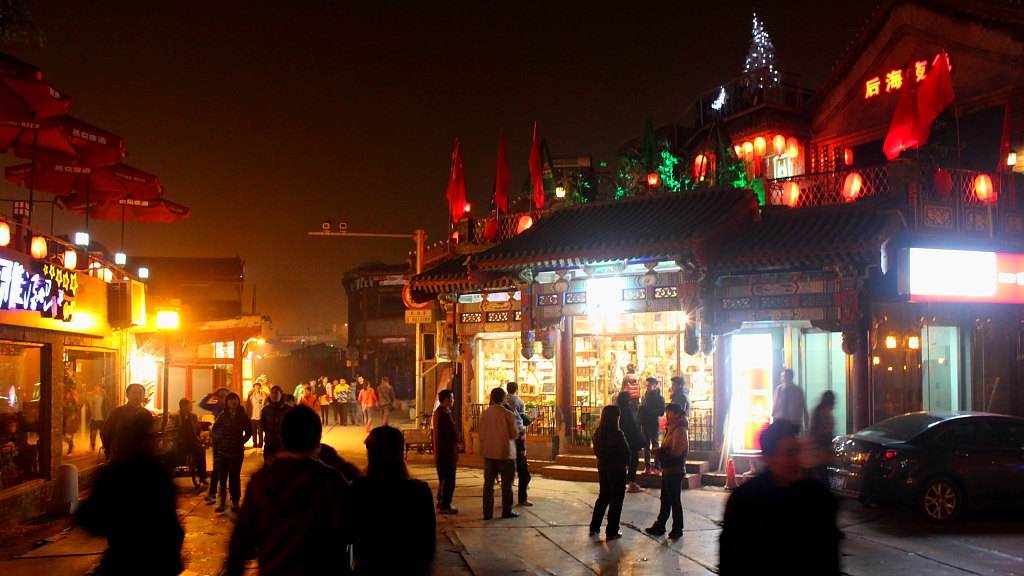 Shichahai Bar Street is the most literary and artistic bar gathering place in Beijing, mainly distributed in the lotus market and the Qianhai part, near the Yindian Bridge, and the Houhai part.
·Compared to Gongti, Sanlitun and other places, the bars here are more literary and artistic. Many celebrities used to sing here before they became famous.
·Among them, bars such as Huomu Bar, Jiadingfang, Tian and Di are popular with bands, so you can try it.
·If you don't go to a bar, it's a good choice to just come and go shopping at night. Standing on the Yindian Bridge at night, the night view is quite good.