Sino-Ocean TaikooLi Chengdu
TaikooLi Chengdu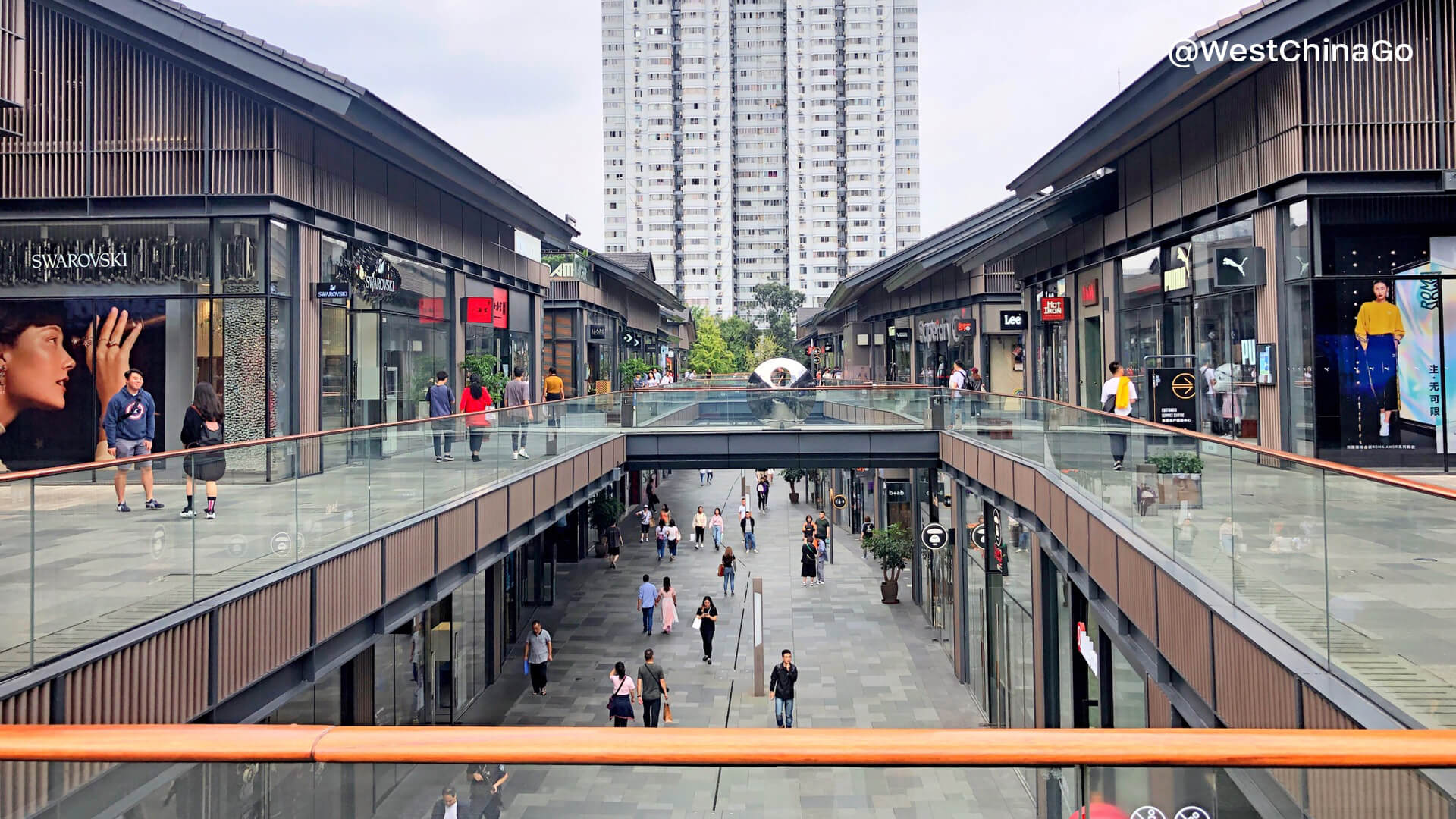 TaikooLi Chengdu
Taikoo Li Chengdu, is a large, modern shopping and entertainment complex located in the center of Chengdu.

The complex covers an area of over 200,000 square meters and is known for its unique blend of modern and traditional architecture and its high-end luxury shopping and dining options.
Things to do
1.Luxury shopping – Taikoo Li is known for its high-end luxury shopping, with many international luxury brands, including Chanel, Dior, Gucci, and Prada.
2.Dining – Taikoo Li offers a range of dining options, from casual cafes and fast-food outlets to upscale restaurants serving international and local cuisine.
3.Architecture – Explore the unique blend of modern and traditional architecture of the complex, which features traditional Sichuan-style buildings alongside sleek, modern structures.
4.Cultural events – Taikoo Li hosts many events throughout the year, including music festivals, art exhibitions, and cultural performances, providing visitors with a diverse range of experiences.
5.Entertainment – Enjoy the many entertainment options, such as cinemas and music venues, which offer a variety of shows and performances.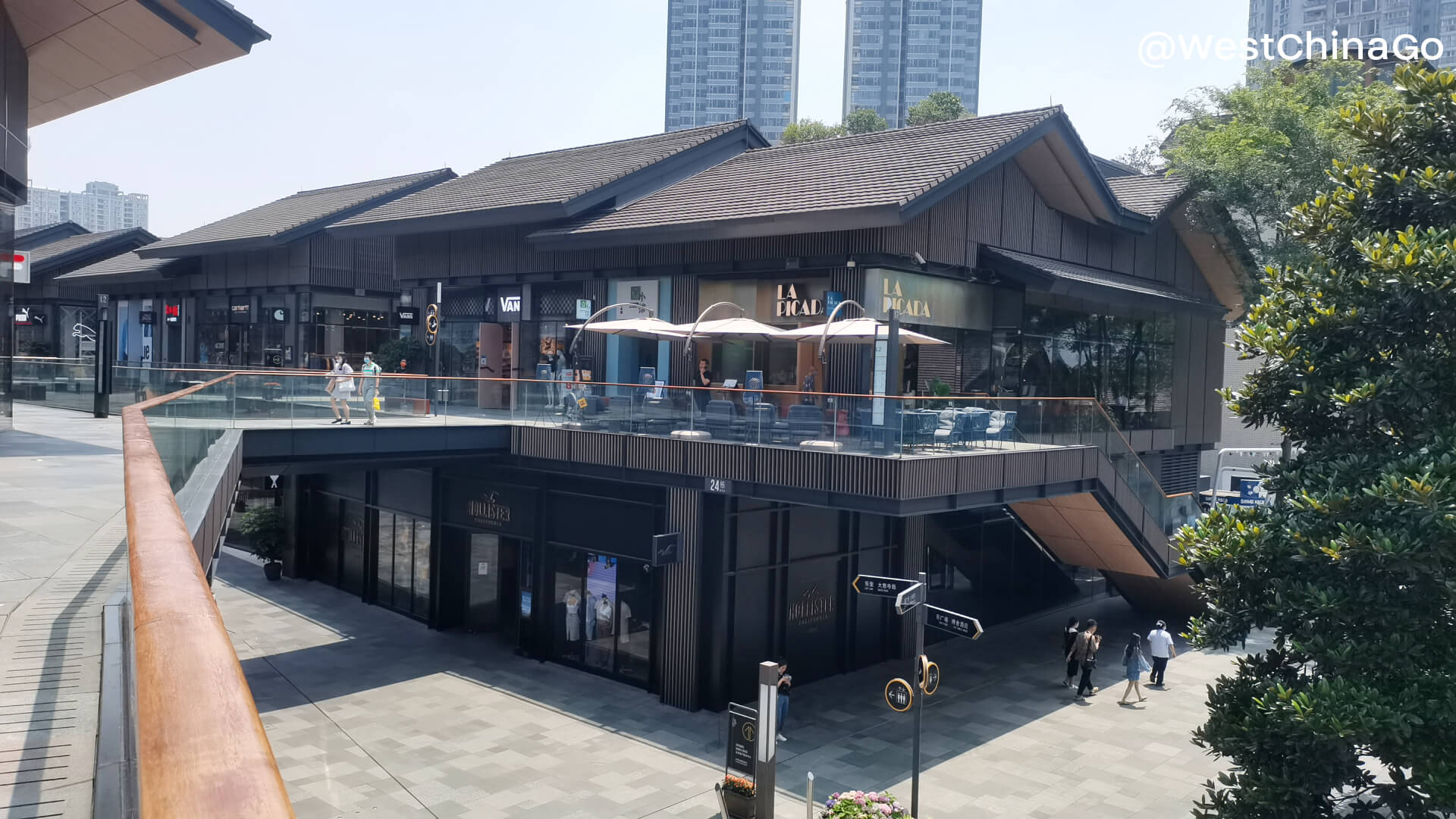 TaikooLi Chengdu Photo
TaikooLi Chengdu Video
Chengdu Tourist Map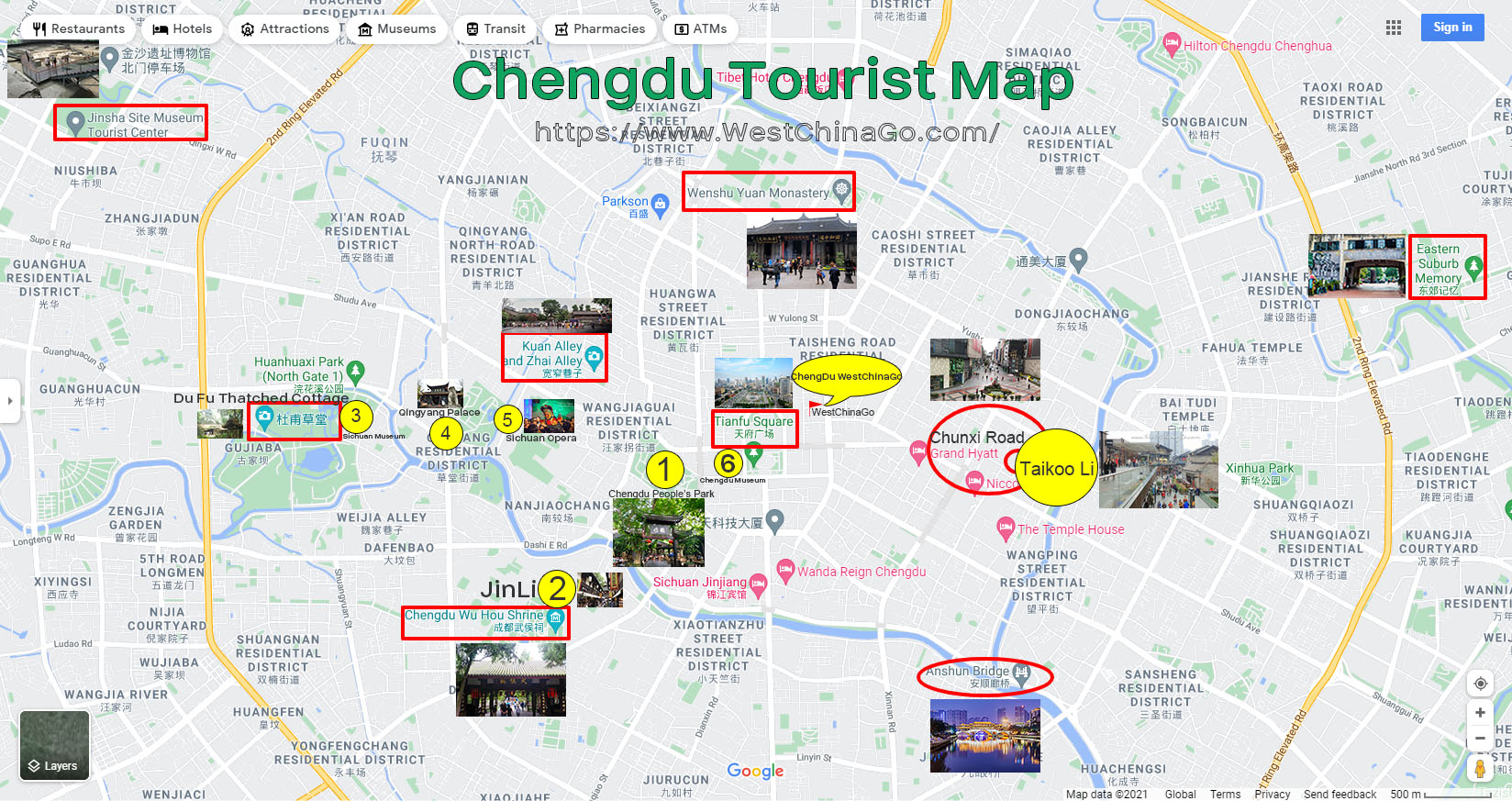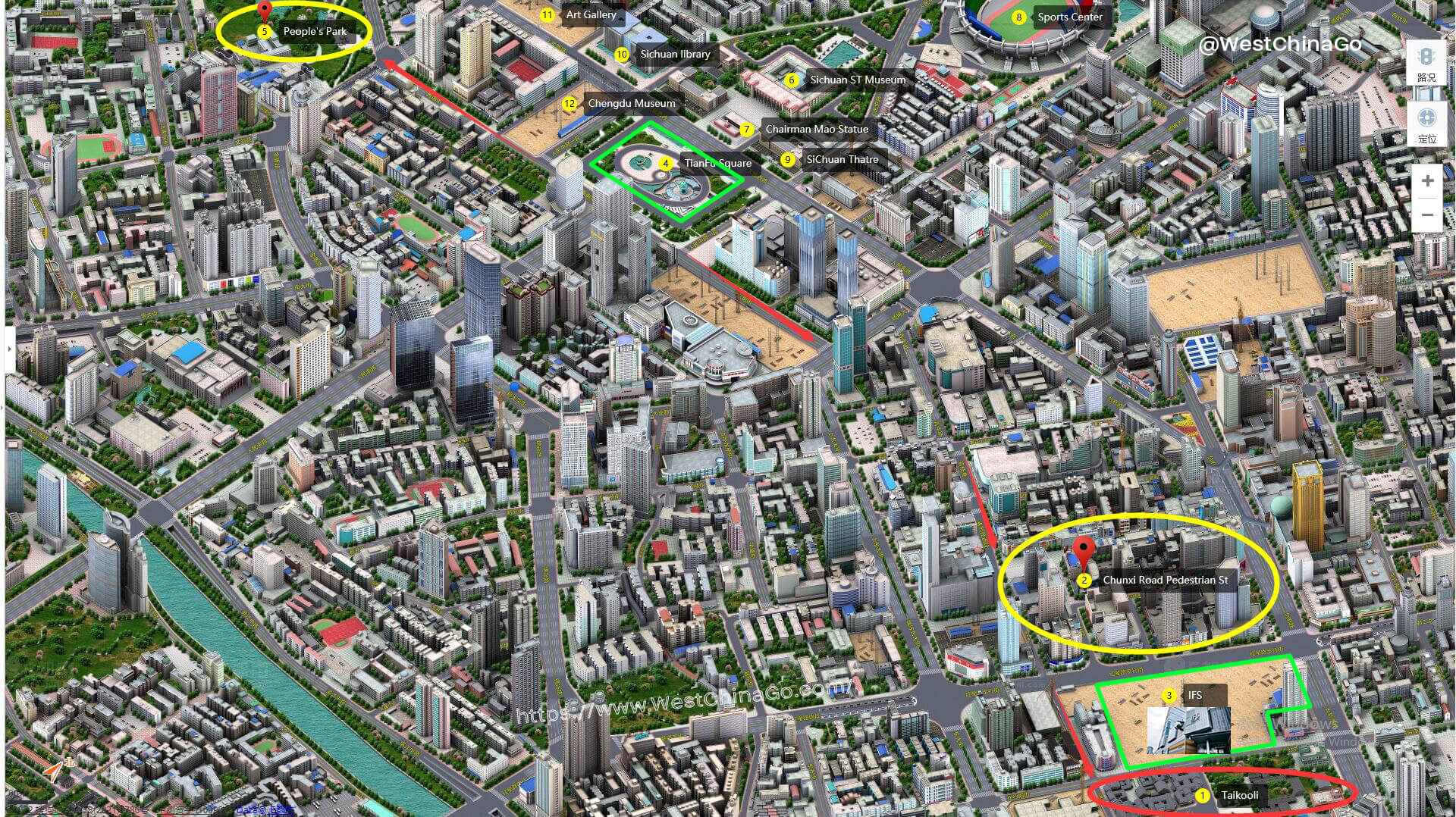 How To Get to ChengDu Taikooli
By Taxi
Practical Chinese:for taxi driver
pls take us to ChengDu Taikooli
请载我们到成都太古里