Suzhou Chongyuan Temple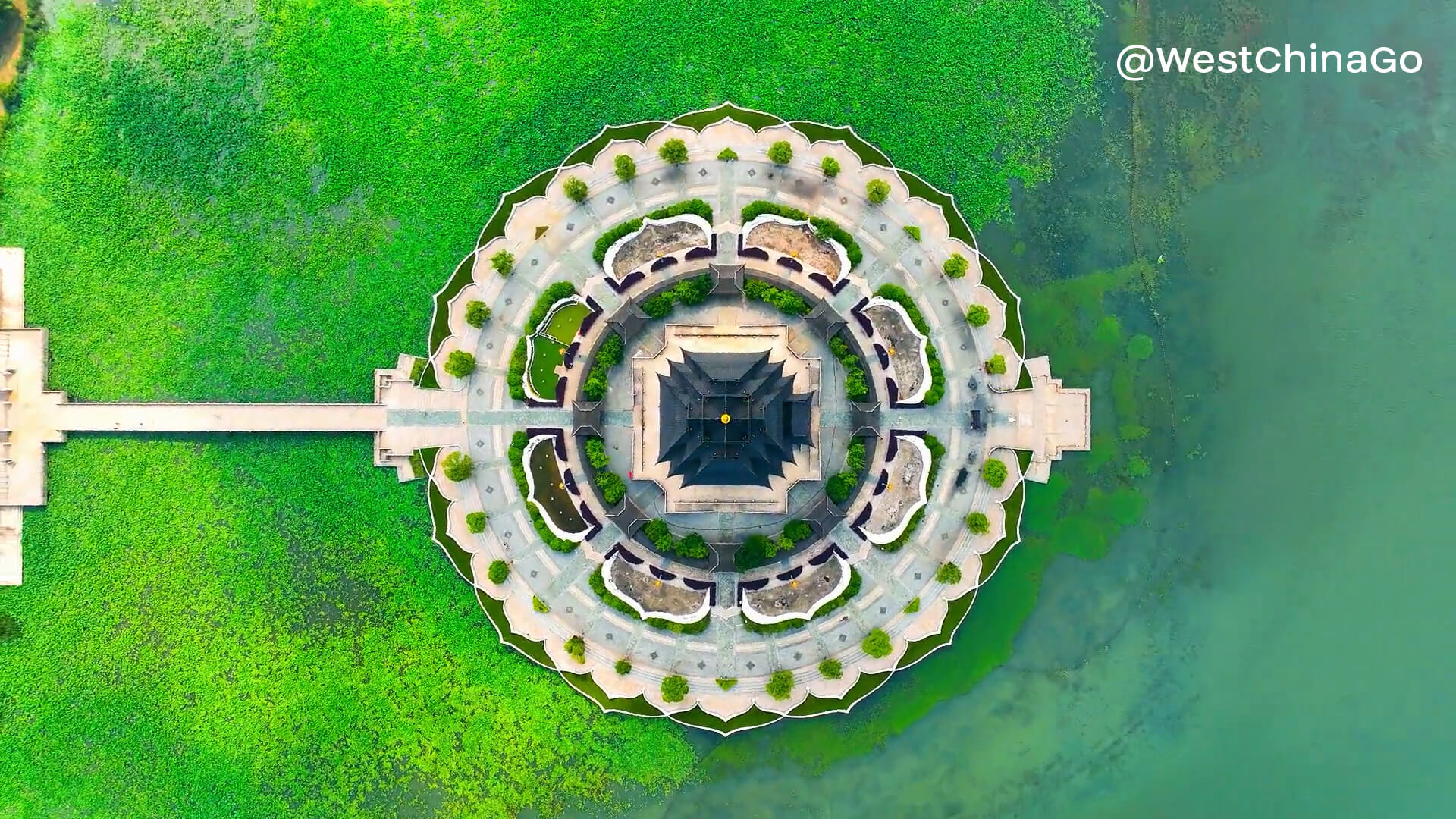 Suzhou Chongyuan Temple
Chinese Name: 重元寺
Address: 苏州市苏州工业园区阳澄环路 Yangcheng Ring Road, Suzhou Industrial Park, Suzhou City
Founded Time:503 AD
Tickets: 16 CNY
Recommend tour time:2-3 hrs
Phone: +86 0512-62890880
Offical Website:
Opening Time: Year round: Monday to Sunday 07:30-17:00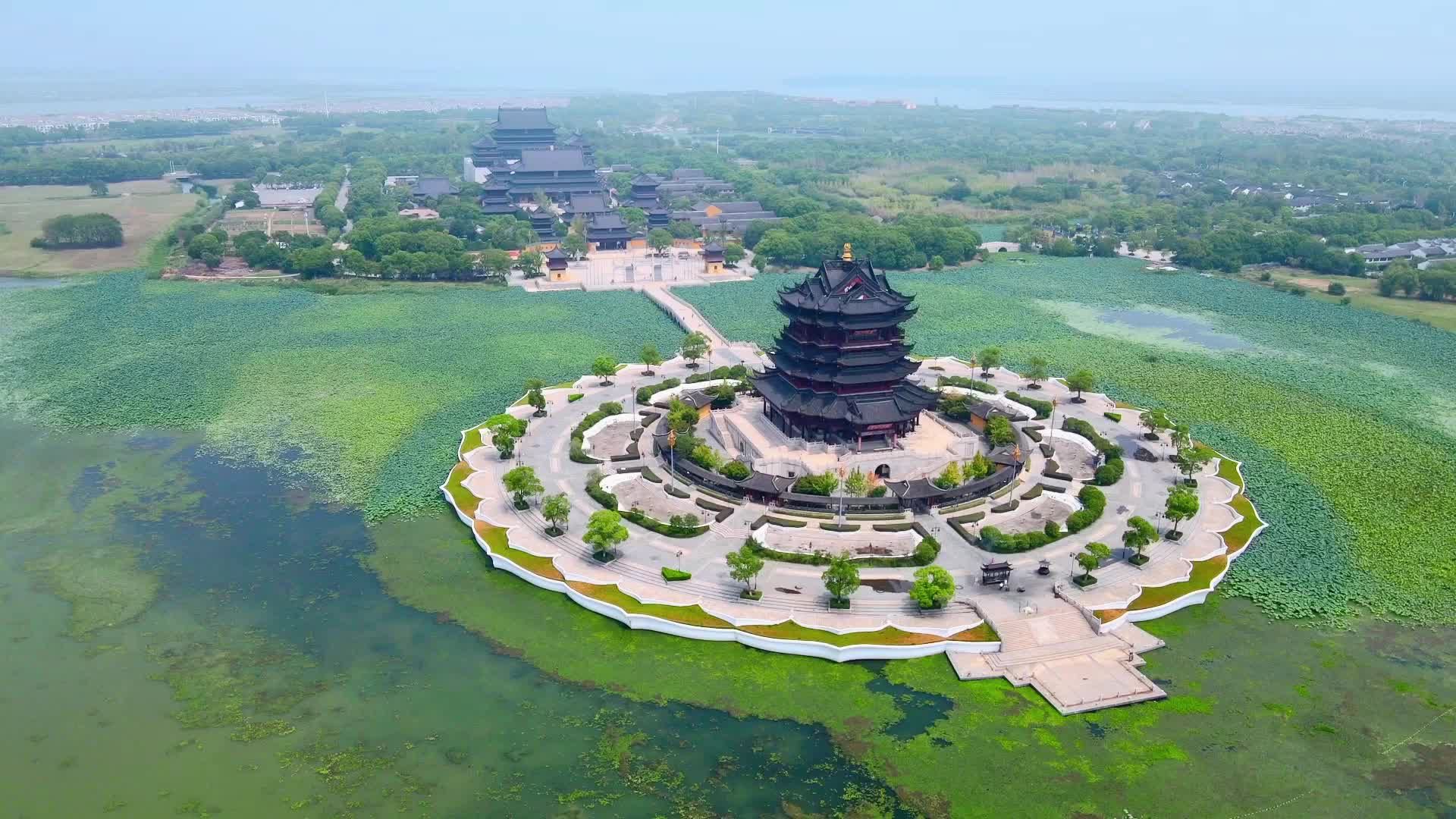 Suzhou Chongyuan Temple
Chongyuan Temple was built in the second year of Tianjian (503 AD) in the period of Emperor Liangwu of the Southern and Northern Dynasties. It was only one year apart from the Hanshan Temple built at the same time, and it has a history of 1504 years.
In history, Chongyuan Temple, as a place of Zen Buddhism, was very popular with incense. The reconstructed Chongyuan Temple is located in the beautiful Yangcheng Lake Peninsula. The biggest feature is the 33-meter-high Guanyin statue in the Water Guanyin Courtyard.
The buildings of the temple include Shanmen, Tianwang Hall, Bell and Drum Tower, Daxiong Hall and so on. The Daxiong Palace has a construction area of ​​2,100 square meters and is the largest single building among the temples in China. The Guanyin Island in front of the temple enshrines the main statue of Guanyin, which is currently the largest indoor 33-meter-high statue in China.
Overlooking the Chongyuan Temple from Yangcheng Lake, the majestic Daxiong Hall is magnificent, the Guanyin Pavilion with its flying eaves and corners is magnificent, plus the main building of the temple and the Guanyin statue, which can be called a giant domestically made Guanyin statue, copper cavity leather drum, island Guanyin wall and energy The bronze bell that made the first sound of the first law of the Tang Dynasty, etc., reproduced the style of Chongyuan Temple in those days.
Chongyuan Temple National Top Ten
一、国内最高的水上观音阁——46米
The highest above-water Kwan-yin Pavilion in China – 46m
二、国内最高的室内观音像——33米
The highest indoor Kwan-yin Statue in China – 33m
三、国内最重的室内观音像——青铜88吨
The heaviest indoor Kwan-yin Statue in China – 88t of bronze
四、唐朝第一声第一律梵音大钟——高2.19米
Brahma's Voice Bell Giving 1st Sound and Rhyme in Tang Dynasty – 2.19m in height
五、最重的青铜大钟——重达10吨
The heaviest bronze bell in China – 10t
六、国内最大的铜腔皮革鼓——直径2.19米
The largest leather drum with a copper kettle – a diameter of 2.19m
七、国内最生动最圆满的海岛观音雕塑群
The most vivid and perfect island Kwan-yin statues cluster in China
八、国内最高的大雄宝殿——38米
The highest Mahavira Palace in China – 38m
九、国内最大的大雄宝殿——2100平方米
The largest Mahavira Palace in China – 2100㎡
十、一炉铸出最大最多观音像——33米大观音一尊,3.3米观音像六尊,33厘米小观音9999尊
The Largest Amount and Highest Avalokitesvara Statues within A Stove – 1 Avalokitesvara Statue with a height of 33m, 6 with a height of 3.3m, 9999 with a height of 33cm
Suzhou Chongyuan Temple Video