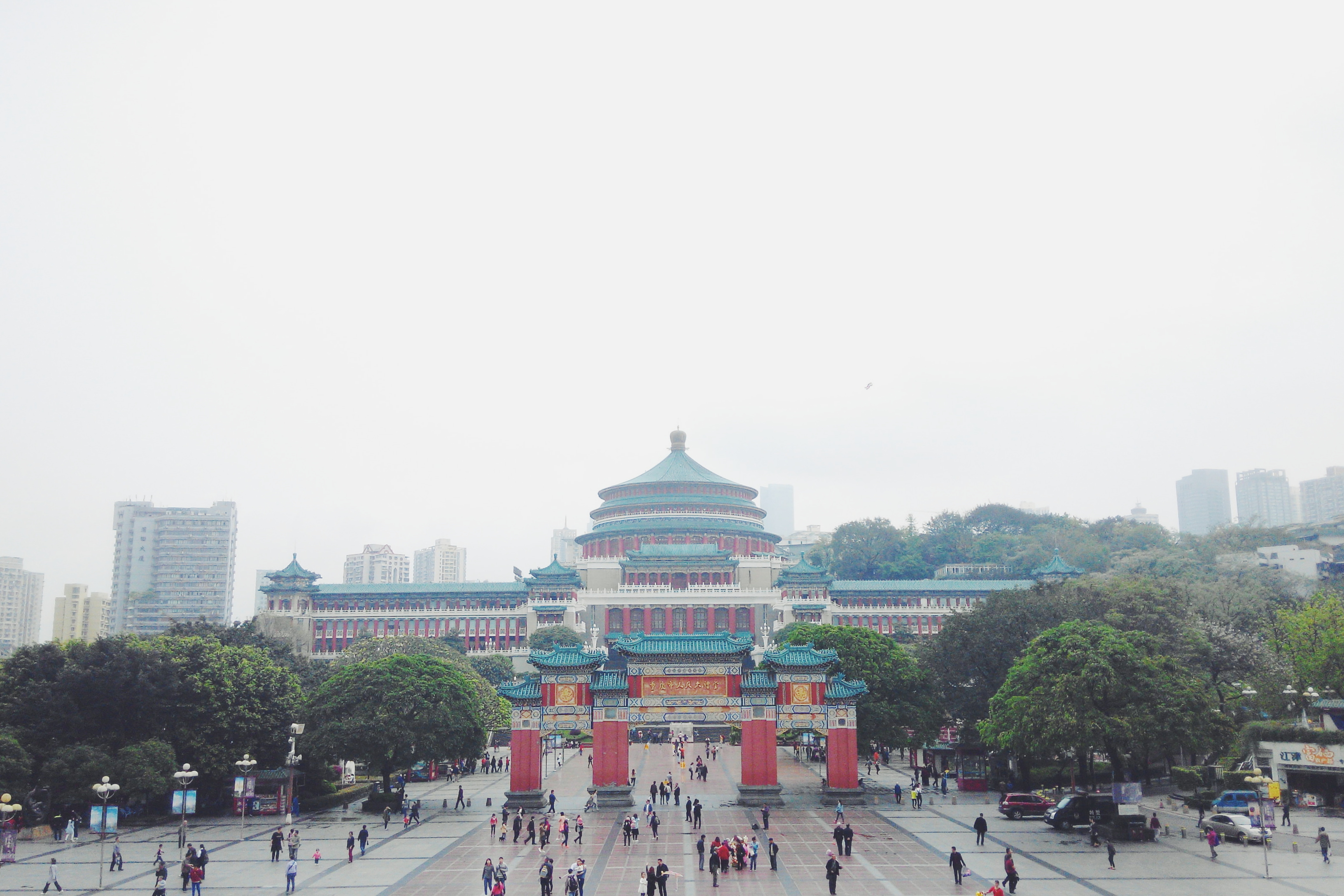 China ChongQing Tours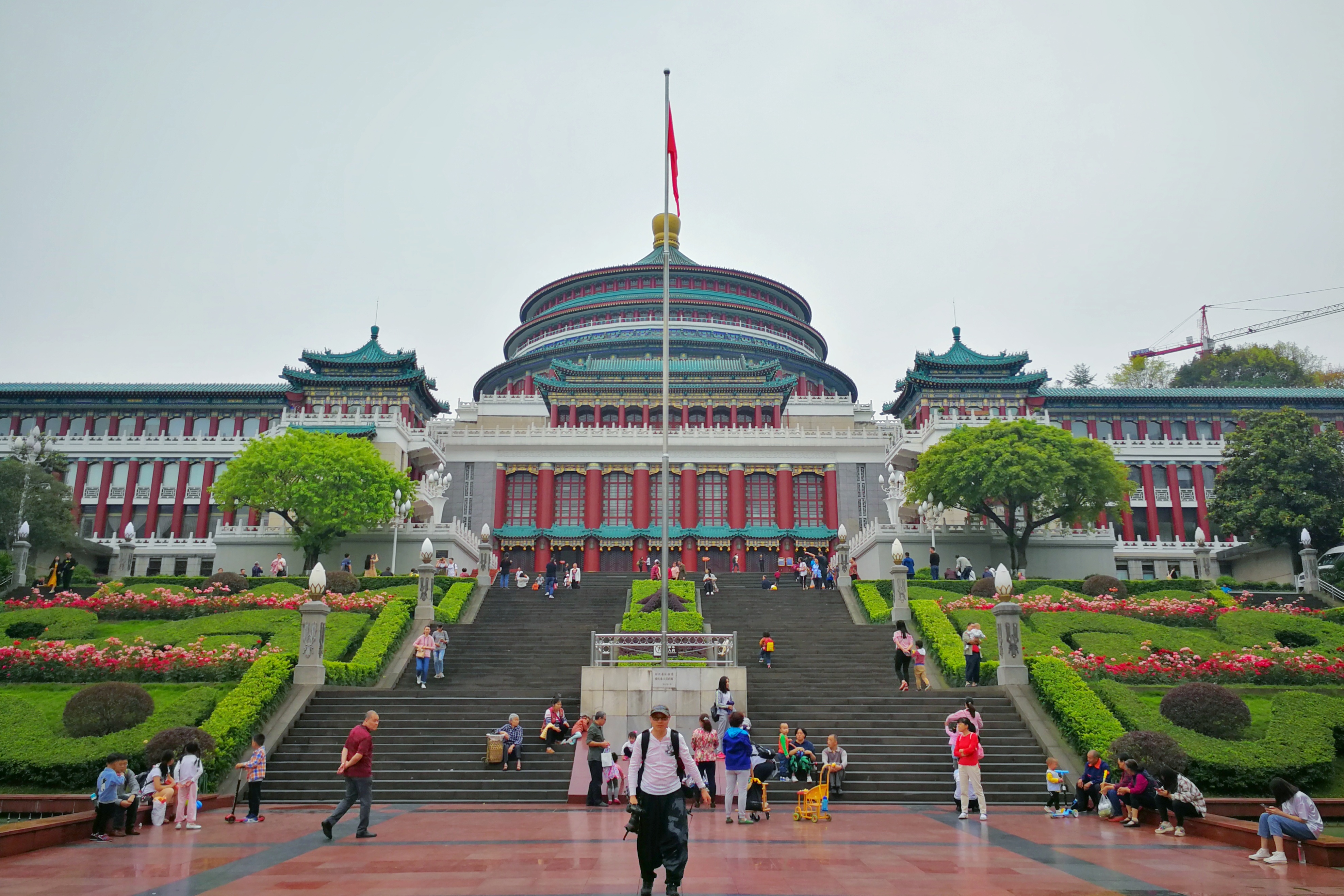 ChongQing Tourist Attractions
ChongQing
ChongQing
ChongQing Tourist Attractions
ChongQing Tourist Attractions
Tourist Attractions Around ChongQing:
Chongqing people's auditorium
Chinese Name: 重庆市人民大礼堂
Address: 重庆市渝中区人民路172号
Tel: +86 023-63857729
Opening Time:08:30-17:00 (January 1st – December 31st Monday – Sunday)
Recommended Visiting Time:1 H
Tickets : 10 CNY
offical website:http://www.cqdlt.cn/
Chongqing people's auditorium
Located in Renmin Road, Chongqing People's Grand Hall was built in the 1950s. It is an antique national architectural complex and one of Chongqing's unique landmark buildings. ·The auditorium adopts the architectural features of the Ming and Qing Dynasties. The traditional central axis is symmetrical, and the appearance of the Beijing Temple of Heaven Hall of Prayer.
The center of large-scale gatherings and performances held in Chongqing, important conferences and international conferences such as the Party Congress, People's Congress, Political Association, and the Open Conference of Chongqing Municipality were held here.
1) At night, the auditorium is very beautiful under the light of the lights. There are many local aunts dancing in the square in front of the auditorium.
2)Chongqing people's auditorium:It is one of the top ten cultural symbols in Chongqing and one of the unique landmark buildings in Chongqing. The building is majestic and splendid. It is a masterpiece of the traditional Chinese palace architecture and the large-span structure of Western architecture. It is famous for its extraordinary architectural art. In September 2016, the Chongqing People's Grand Hall was selected as the "First China's 20th Century Architectural Heritage" list.
Chongqing people's auditorium Photo
Chongqing people's auditorium Video
Chongqing people's auditorium Tourist Map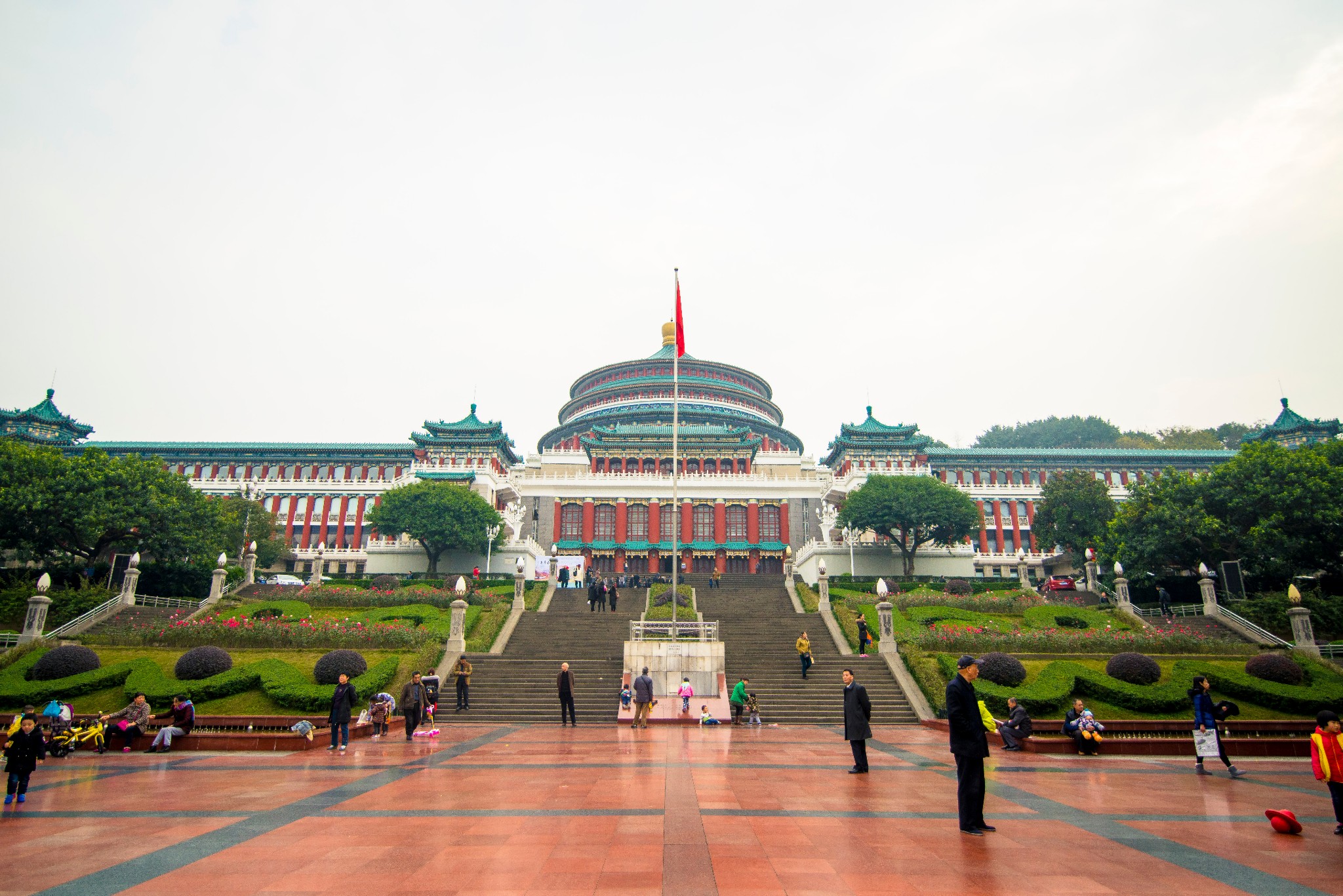 How To Get To Chongqing people's auditorium
By Bus
Bus: Take the bus 112 inner ring, 145 Line, 152 Line, 181 Line, 262 Line, 322 Line in the big hall(auditorium:大礼堂), and walk around the antique city is the people's square of the auditorium.
…
..
(PS:i will go to Chongqing people's auditorium.Practical Chinese: 我要去重庆市人民大礼堂)
By Metro|Light Rail:
Subway: Take the No. 2 line and get off at Zengjiayan (曾家岩)
By Taxi:
Practical Chinese: 我要去重庆市人民大礼堂