SeDa Larung Gar Buddhist Academy
• Add:四川省甘孜藏族自治州色达县洛若乡
• Chinses Name:色达五明佛学院
• website:
• tickets: free
• Phone:
• Visiting Time: half or 1 day
• Opening Time:all day
Weather:From Oct to March; being into winter
Altitude: 4300 m
Seda Buddha College: The full name is Wuming Temple Wuming Temple Wude Temple, which is misunderstood as Wuming Buddhist College (there are many large temples with Wuming Buddhist College): it is located in the southeast of Seda County, Ganzi Tibetan Autonomous Prefecture, Sichuan Province. It is about 20 kilometers away and is 4,000 meters above sea level. Surrounded by heavy mountains, the ditch house in the ditch is centered on the Buddhist temple's large hall, and it is covered with four sides of the hillside. Countless crimson cabins are numerous and can not be seen at first glance. These red cabins are the residences of more than 10,000 monks (the monk is called Zaba, the monk is the woman who is the woman). It and the Yaqing Temple are among the top large temples.
Seda Larong Wuming Buddhist College was founded in 1980 by Jinmei Pengcuo. In a few short years, it quickly rose from the depths of a valley in Tibetan areas and became the largest Tibetan Buddhist college in the world. More than 30,000 monks and monks have lived here. The Buddhist Academy's commandments are very strict, and the male and female publicity's shackles are distinct.
SeDa Larung Wuming's Buddhist College
SeDa Larong Wuming's Buddhist College Panorama
Seda Monastery, located in China's Sichuan province, is the largest Tibetan Buddhist school in the world and up to 40,000 monks and nuns live in residence for some parts of the year.

SeDa Larung Gar Buddhist Academy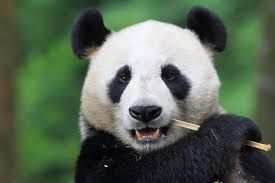 ChengDu WestChinaGo Travel Service
www.WestChinaGo.com
Address:1Building,1# DaYou Lane,,DongHuaMen St, JinJiang District,ChengDu.China 610015
Tel:+86-135-4089-3980
info@WestChinaGo.com