GuiLin Li River Cruise
GuangXi Liver's total length is 164 KM, it pass by XingAn county(starting point)–LingChuan county–GuiLin—YangShuo–PingLe(end)
Cruise Highlights Section (13 KM): GuiLin YangDi Pier–9 Hosre Painting Mount-XingPing Old Town
• From Guilin downtown to YangDi Pier:about 1 hour
• From YangShuo to XingPing Town:about 40 Mins /28 KM
• From YangShuo to GuiLin:80 Mins/60KM
There are 3 methods for li river cruise
Luxury Boat Cruise(4 Star):(Price Vary From VIP,AB Class, with chinese buffet)
General Cruise(3 Star):old facility without buffet
Raft (Recommend)
Higligts Section: YangDi Pier—- 9 horses Paint Mount –XingPing Old Town
"Guilin's landscape is the best in the world, and the Yangshuo landscape is a Guilin." To truly appreciate the beauty of Guilin's landscape, you must take a boat trip to the river.
There are luxury cruise ships in the Lijiang River, ordinary cruise ships and ordinary cruise boat, and there is also a kind of bamboo rafting carried out by local villagers.
The cruise ship is too big and too fast, and the scenery will definitely be missed. The best of course is the bamboo rafting.
The most beautiful and most beautiful part of the Li River drifting scenery is from Yangdi to Xingping.
Therefore, it is necessary to take the shuttle bus from Guilin Bus Station to Guilin to Yangdi Pier for about one hour. The fare is 18 yuan per person.
Friendly reminder: When you take a boat to Yangdi Wharf, you must arrive before 10:00 am, because at 10:30 – 12:30, the river will be closed, and you can only swim in the afternoon. And the tour of the river, it is better in the morning.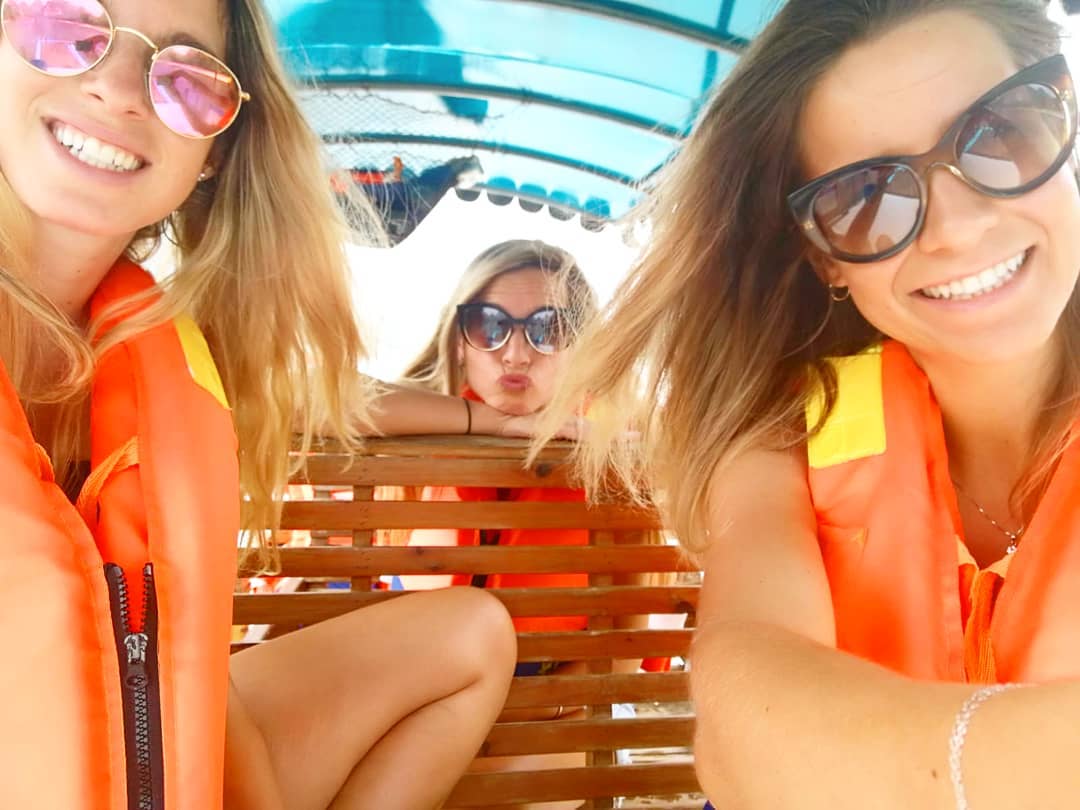 China Li River Cruise Tour
China Li River Cruise Tour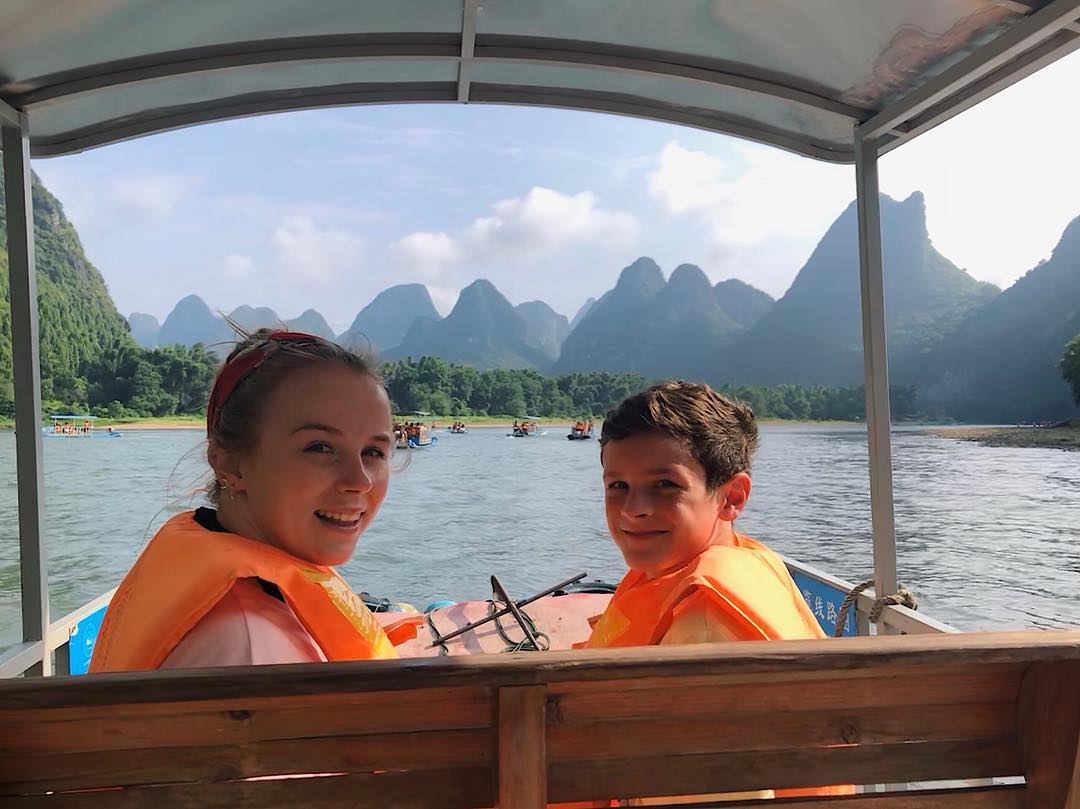 China Li River Cruise Tour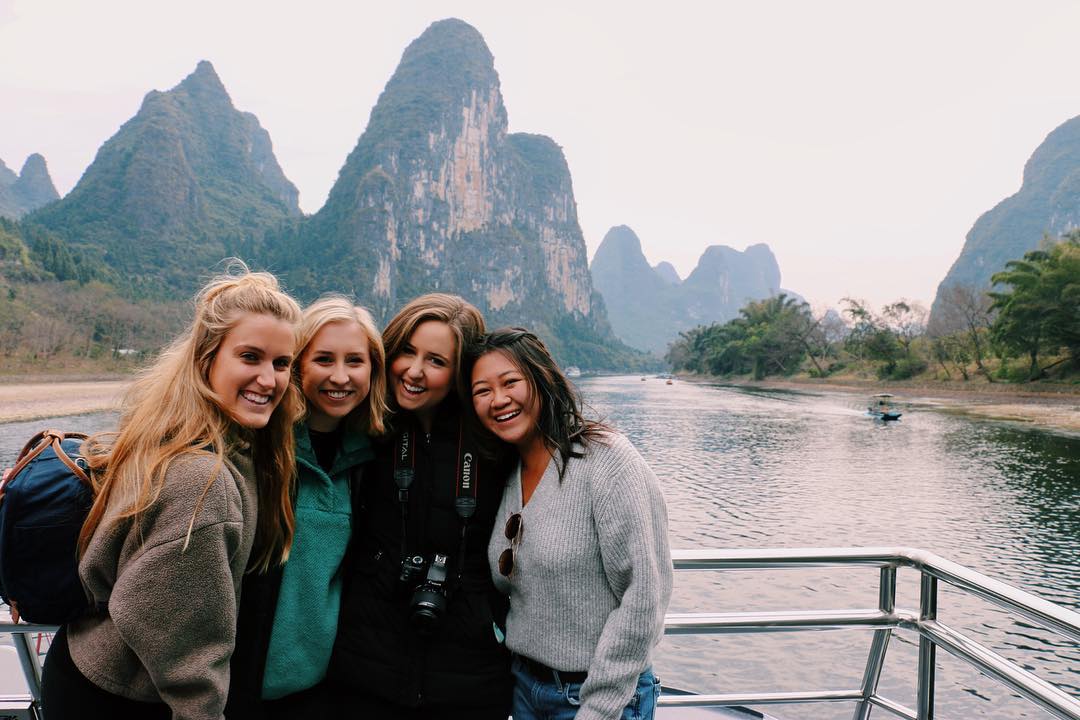 China Li River Cruise Tour
China Li River Cruise Tour
China Li River Cruise Tour
China Li River Cruise Tour
China Li River Cruise Tour
China Li River Cruise Tour
China Li River Cruise Tour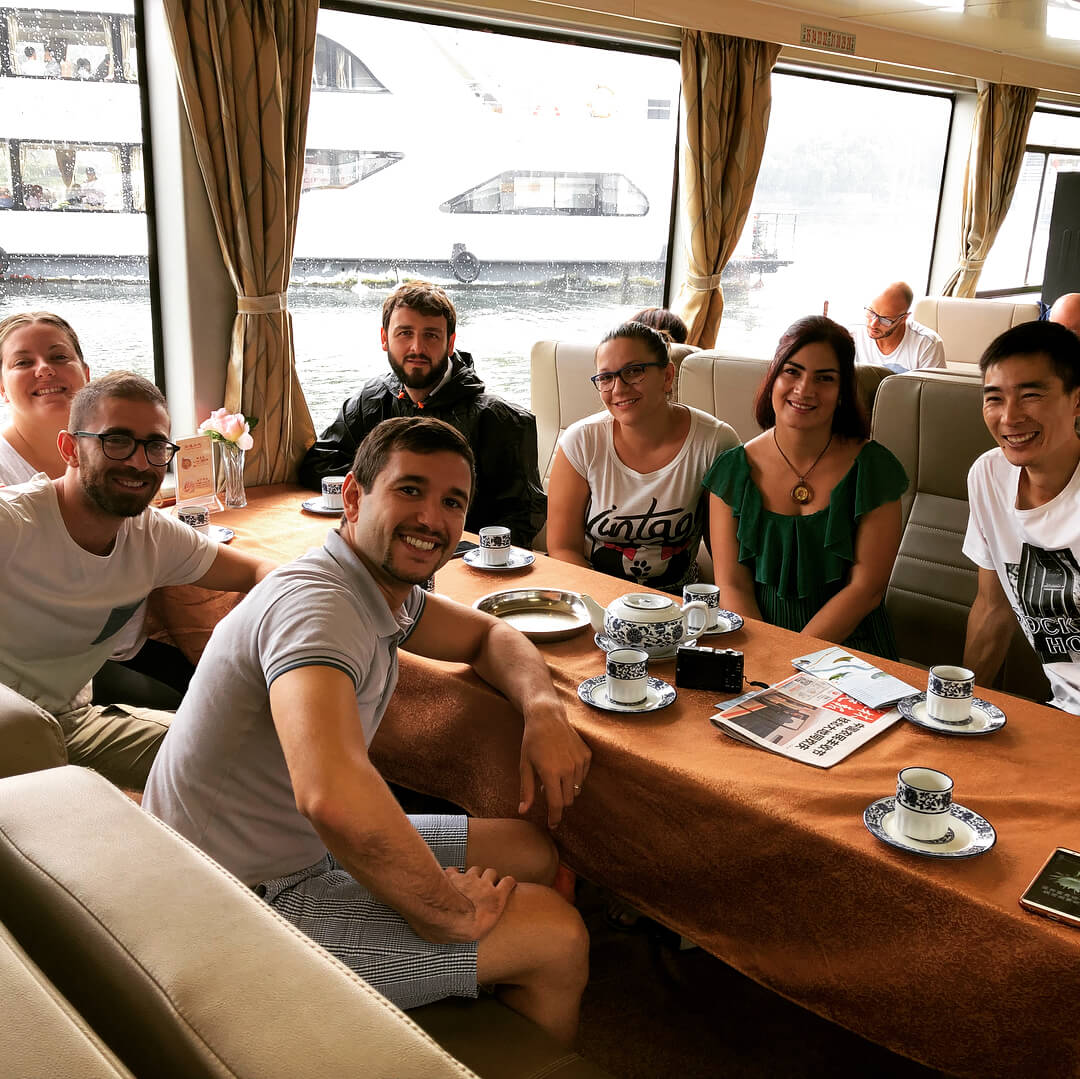 China Li River Cruise Tour
China Li River Cruise Tour
Li River Bamboo Raft Itinerary Detail
Itinerary
Raft Price
Duration
Length
杨堤–九马画山–兴坪
(YangDi–9 Horse Paint Mount—XingPing Town)
195 CNY/Person
90 Mins
13 km
杨堤–九马画山
(YangDi–9 Horse Paint Mount)
118 CNY/Person
60 Mins
8 KM(afterwards take free signtseeing car to xingping town)
杨堤–九马画山往返
(YangDi–9 Horse Paint Mount round Trip)
118 + 40 CNY/Person
90 Mins
26km
GuiLin Li River
• Chinese Name: 漓江
• Address: it go through XingAn county–LingChuan–GuiLin—YangShuo–PingLe
• Cruise Highlights Section GuiLin YangDi Pier–9 Hosre Painting Mount-XingPing Old Town
• Recommended Visiting Time:2-4 hours
• Total Length: 164 KM
• Tickets: 118-216 CNY/Person
• Best Visiting Time: Mar–Dec
• Website: www.liriver.com.cn
GuiLin Li River Cruise Photo Gallery
GuiLin Li River Cruise Video
GuiLin Li River Cruise Photo Panorama
How To Get To YangDi Pier from GuiLin
By Charter Car
50km from guilin city,The single-side itinerary need about 1 hours
useful chinese for taxi friver
请载我们到杨堤港口
By Bus
• 桂林前往杨堤的班车在桂林汽车总站坐车
• 桂林汽车总站在火车站傍边(不是高铁站)
• 电话:0773-3822666
• 地址: 桂林中山南路65号
可以直接坐到杨堤码头。
Attention:(注意不要买到杨堤路口的,杨堤路口还没到码头)
车次很多的,几乎半小时一班,但最晚是14:00.请注意时间。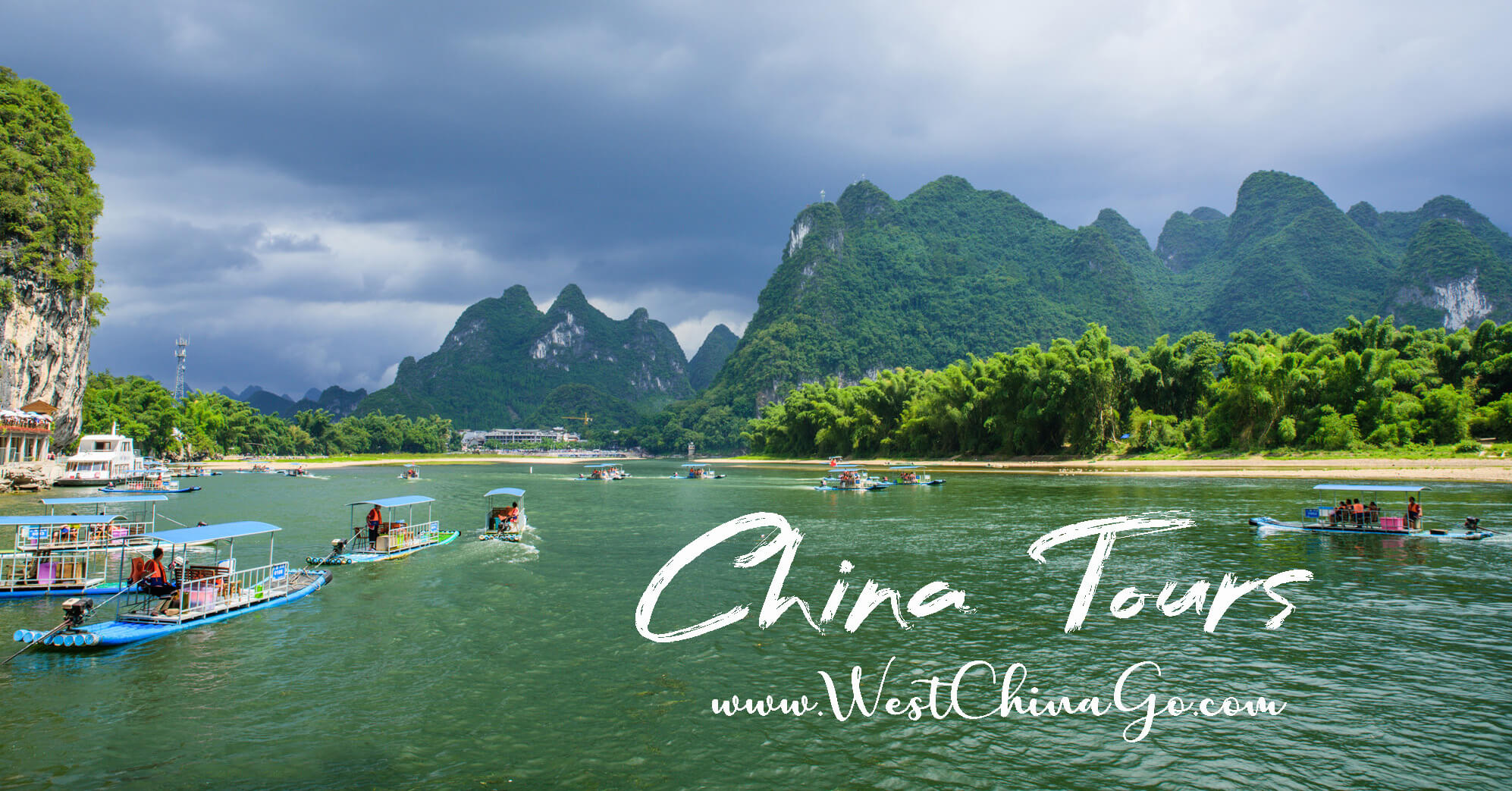 from guilin to yangshuo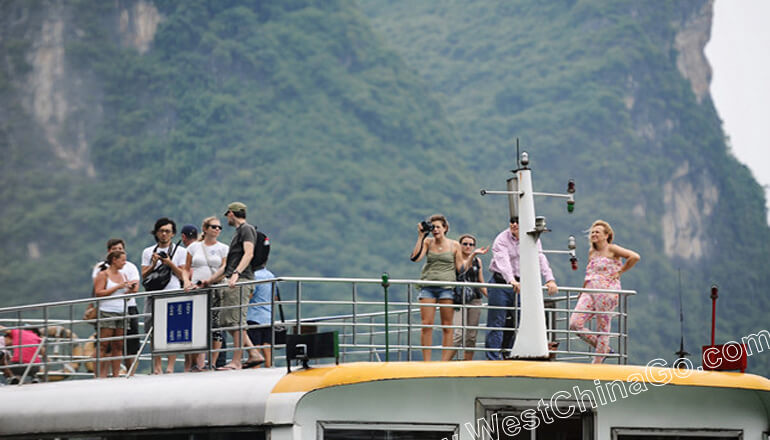 from guilin to yangshuo

from guilin–yangdi–xingping

GuiLin Li River Cruise Panorama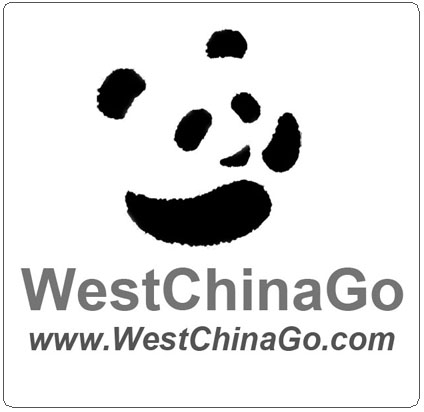 ChengDu WestChinaGo Travel Service
www.WestChinaGo.com
Address:1Building,1# DaYou Lane,,DongHuaMen St, JinJiang District,ChengDu.China 610015
Tel:+86-135-4089-3980
[email protected]