BeiJing SiMaTai Great Wall
The only Great Wall in China that preserves the original appearance of the Ming Dynasty. The city wall is built on the precipitous mountain, and it is known as the strange, special and dangerous.
Preserved a complete 20 enemy buildings, especially the Wangjing Building is built on a steep peak at an altitude of 1000 meters, which can be seen from the city of Beijing.
It was identified by UNESCO as the "Pristine Great Wall" and the Times of the United Kingdom once rated it as "the top of the 25 landscapes that should not be missed globally".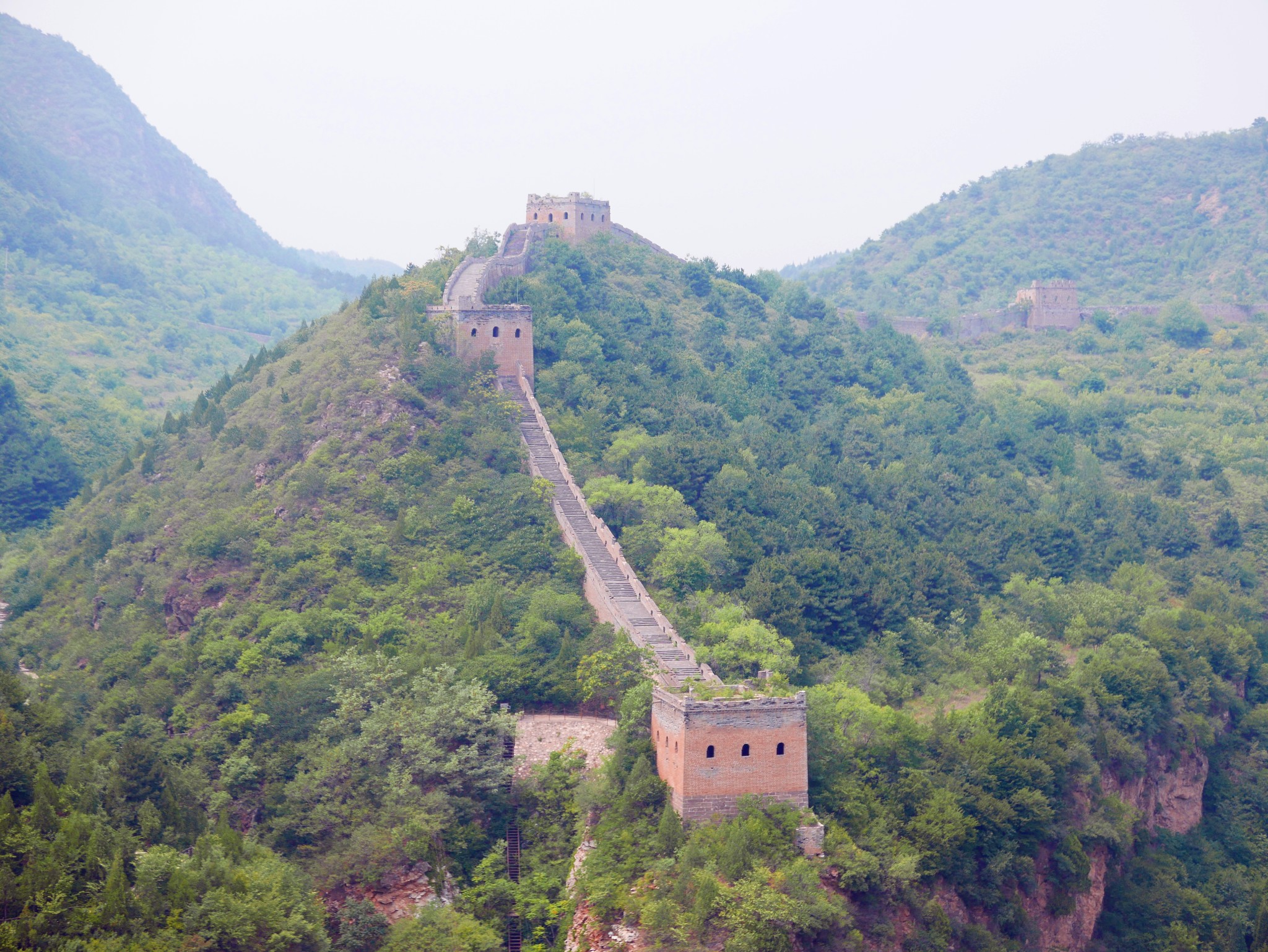 BeiJing SiMaTai Great Wall
• chinese name: 司马台长城
• add:北京市密云区古北口镇司马台村北
• tel:010-81009999;010-81008010
• website:https://www.smtgreatwall.com/
• opening time:08:00-17:30
• recommend visiting time: 3 H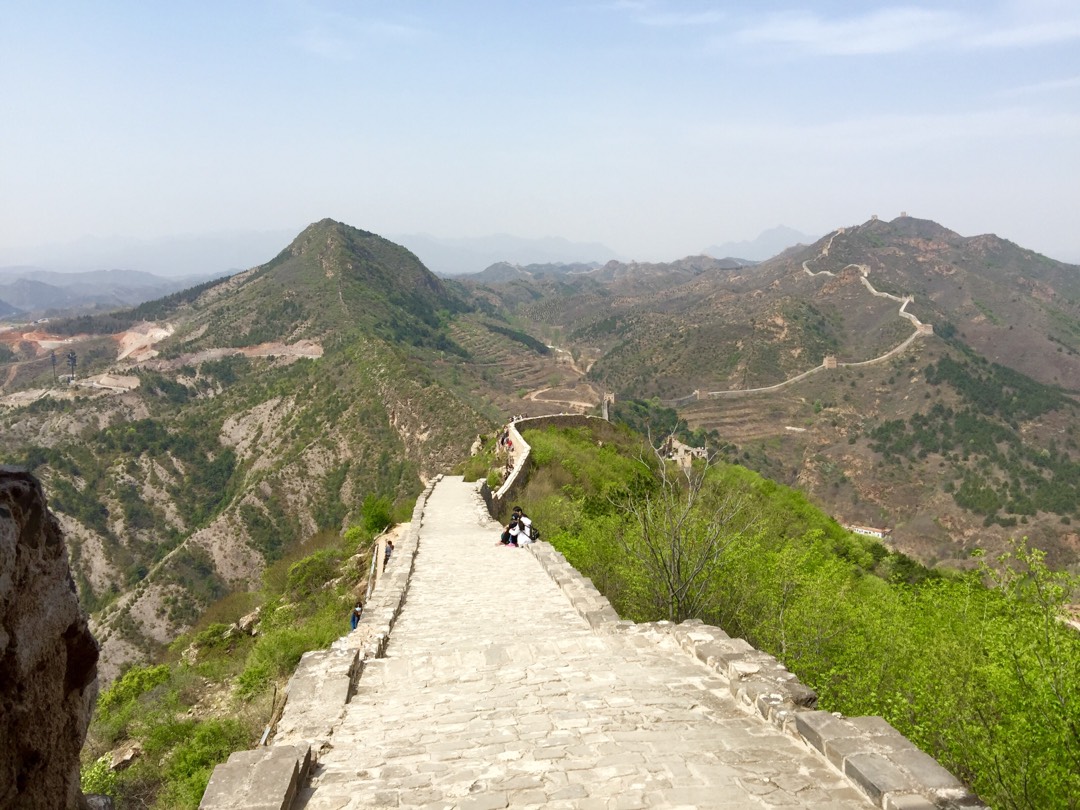 SiMaTai Great Wall Tickets
Gubei Water Town + Great Wall: 170 RMB;
Gubei Water Town Scenic Area + Simatai Great Wall + Simatai Great Wall One Way Cableway: RMB 220;
Simatai Great Wall + Great Wall Two Way Cableway: RMB 180;
Simatai Great Wall + Great Wall One Way Cableway: 110 RMB;
Gubei Water Town Scenic Area + Simatai Great Wall + Simatai Great Wall Two-way Cableway: RMB 280;
Simatai Great Wall: 40 RMB (January 1st – December 31st Monday – Sunday)
Half-ticket: 1.2-1.5 m children, 6-18-year-old minors, full-time students, middle and primary school students, senior citizens over 60 years old, active servicemen, social security recipients, etc. with valid certificates.
Free of charge: Children under the age of 6 or under 1.2 meters, senior citizens, retired persons, disabled persons, disabled soldiers, journalists, etc. with valid certificates.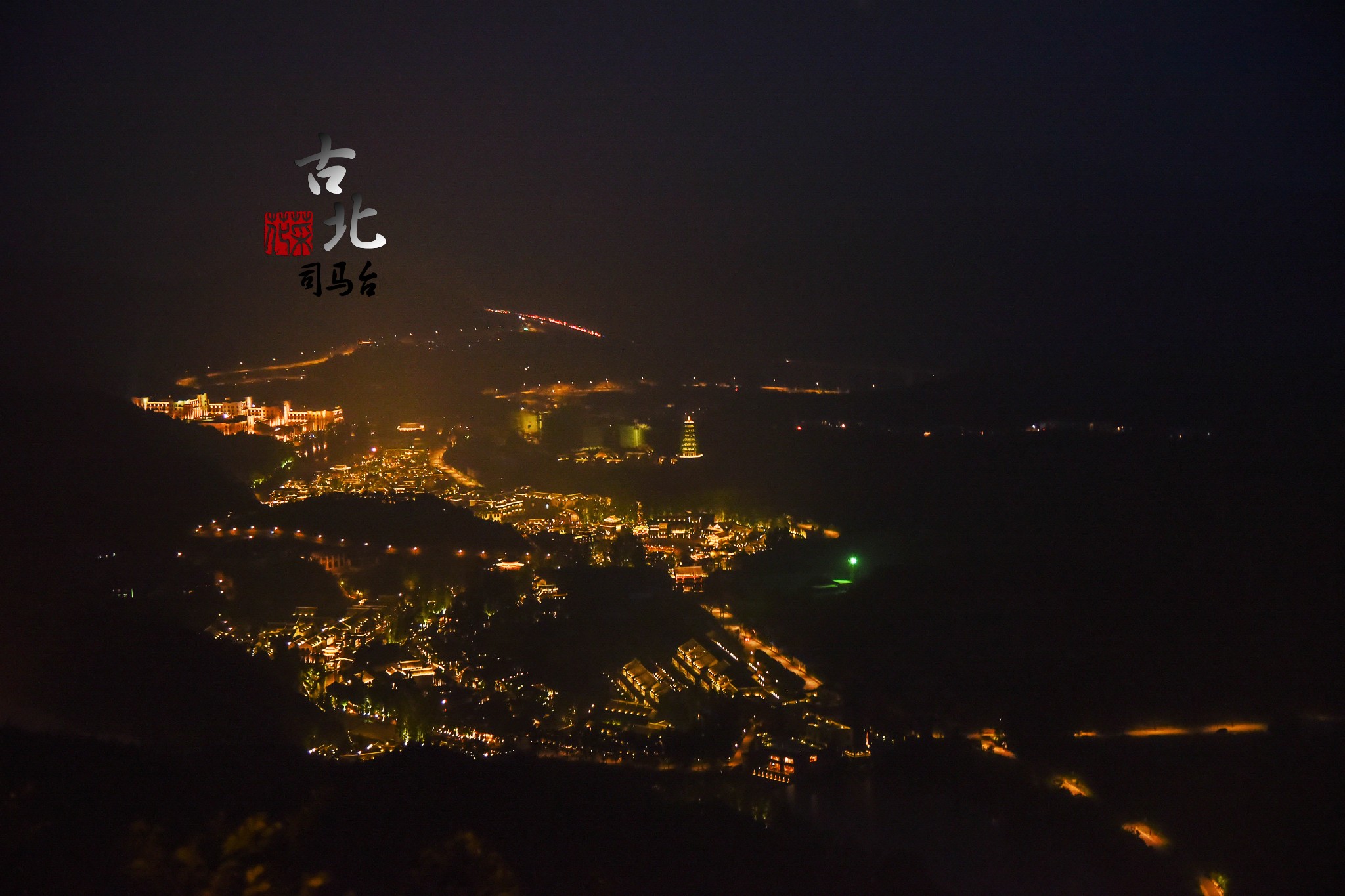 SiMaTai Great Wall Tourist Map
How to Get to SiMaTai Great Wall from BeiJing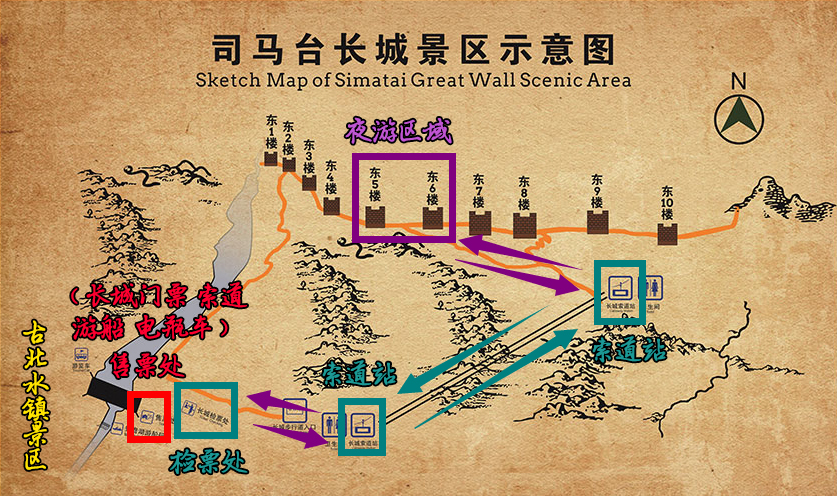 Public transit:
The departure point of Beijing Tourism Distribution Center: Tiananmen Departure Center (daily), Xuanwumen Station (two weekends and national holidays). Departure time: 6:00-9:00 (Tiananmen departure center), 6:30-8:00 (Xuanwumen station).

Take the 980 road from Dongzhimen in Beijing to the terminal station Miyun County, 6:00-19:00, 15 yuan, 60 kilometers, 2 hours. Transfer to a private van across the street from the station, 60 kilometers, about 1 hour. 100 yuan / car, 30-40 yuan / person, you can carpool, you can bargain.

After arriving at Miyun, take the bus to Gubeikou to the fork, and then charter to Simatai. After playing, I returned to the fork in the road and took the car from Beijing to Beijing.

Every year from April to October, there is also a tourist bus that can go to the Simatai Great Wall. The departure point is on the square outside the Xuanwumen Catholic Church.

BeiJing SiMaTai Great Wall Car Rental with Driver
please consult us.
SiMaTai Great Wall Travel Guide
The night tour time is from 5:30 to 8:30. The night scene lighting and music fountain show, we must see, the first time I saw a fire in the fountain. Every twenty minutes, the performance time is twenty minutes.
The Simatai Great Wall is a well-preserved Ming Great Wall. Many sections are not as well perfected as the Badaling Great Wall.
Many of the steps are narrow to only half a foot wide, and the wall on the side of the body has been in disrepair for many years, and it is inevitable that it will be defeated. For people who are afraid of heights, almost all four limbs use climbing stairs.
The steepest section of the road is basically straight up and down, and many steps are smoothed.
When you climb, don't look back at the sides, focus on your feet, climb up and pay attention to safety.