3 Days Mount Emei (EmeiShan) Tour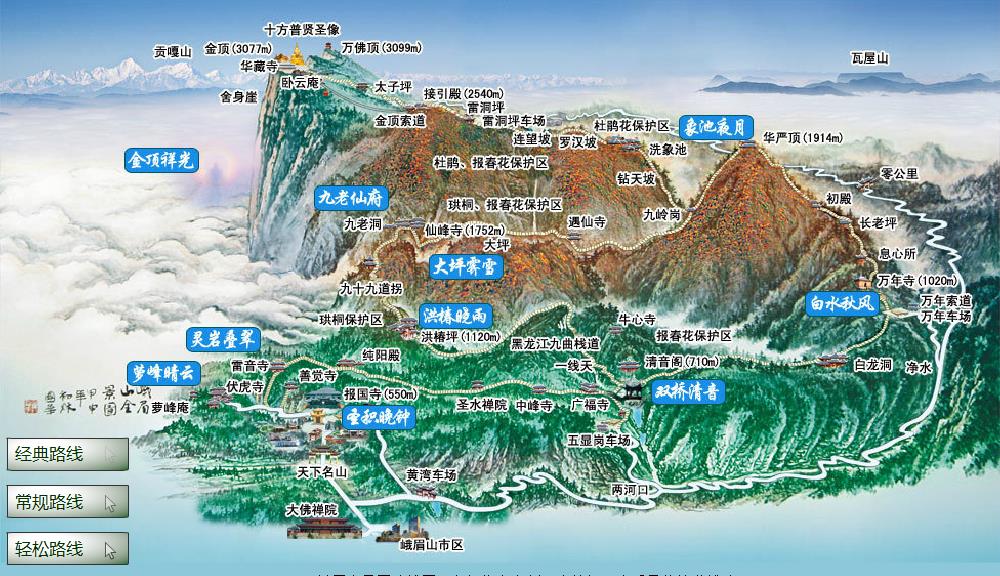 How To Get To Mount Emei from chengdu
Go to Xinnanmen Tourist Bus Terminal(新南门旅游汽车站),it operates tourist bus to Leshan and Mt.Emei every 30 minutes from 8am-6pm.The bus take 2.5 hours to Leshan,3 hours to Mt.Emei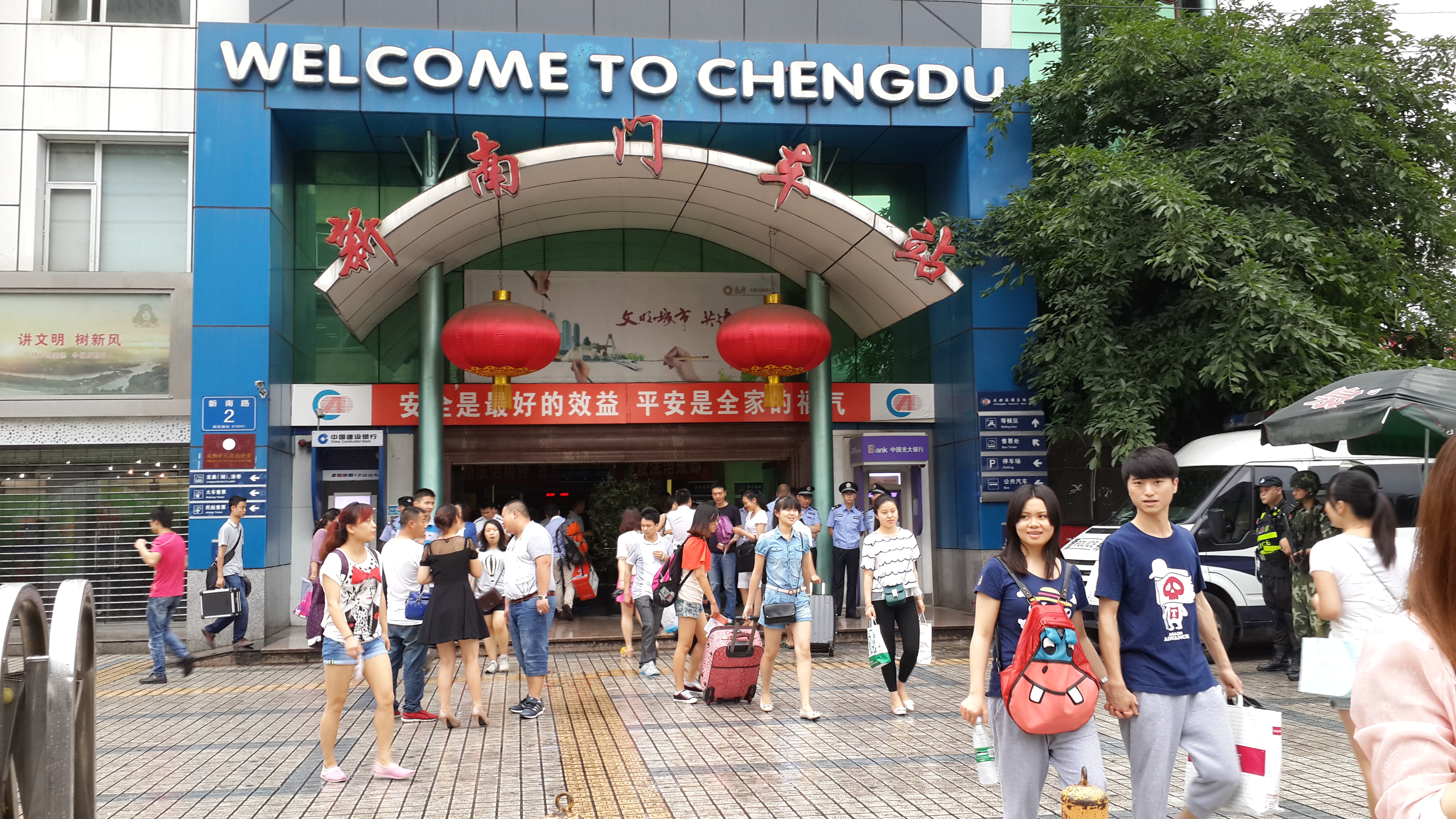 Xinnanmen Tourist Bus Terminal
• Chinese Name: 成都新南门汽车站
• Address: 成都市武侯区新南路2号
• Phone:028-85433609;028-85442046
• Arrival by metro:line 3, get off at xinnanmen,exit from C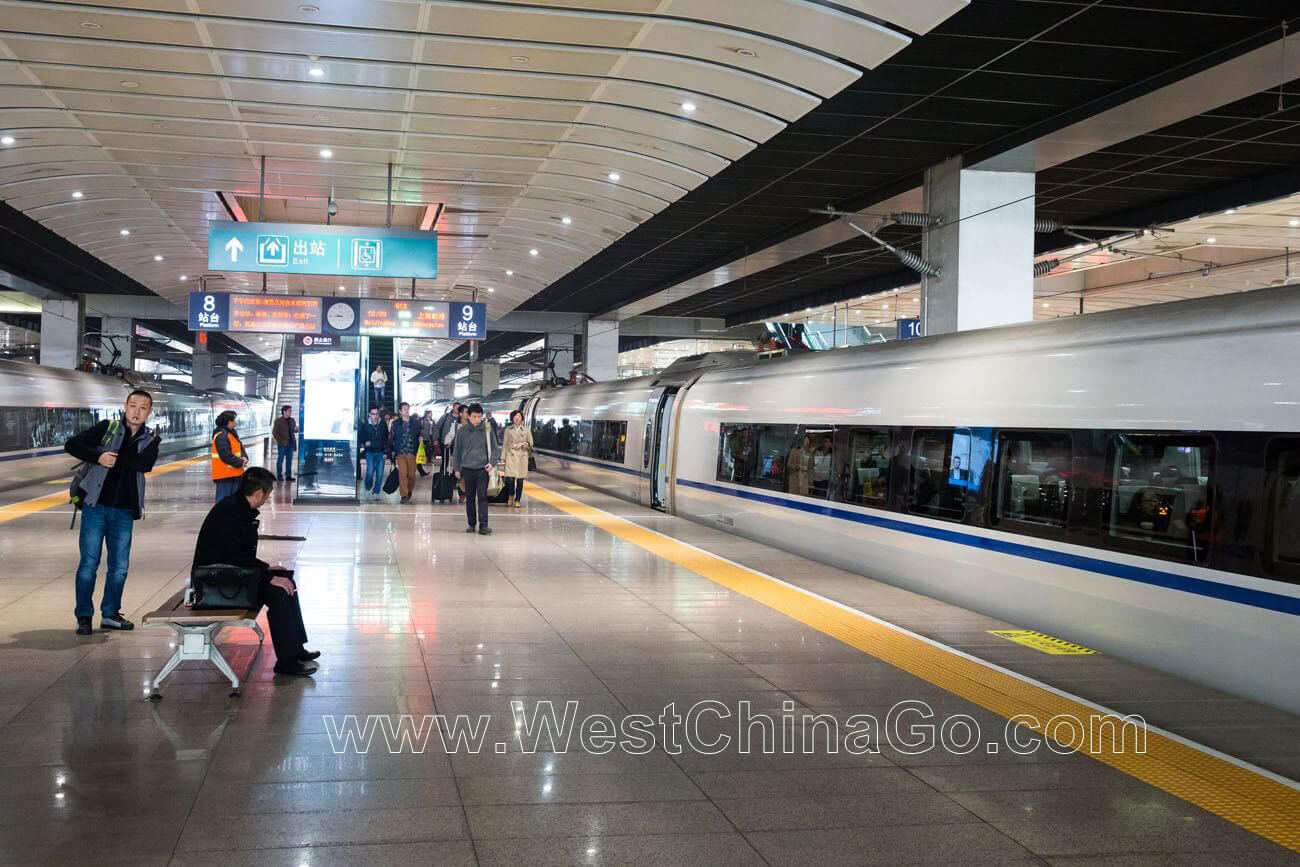 There are frequent high-speed trains operates from Chengdu to Leshan Railway Station and Mt.Emei Railway Station.
It takes about 1h to Leshan,1.5h to Mt.Emei
From Leshan Railway Station,take taxi to Leshan Giant Buddha Heritage Park,the cost about 40rmb.
From Mt.Emei(Emeishan) Railway Station to the Mt.Emei Tourist Bus Terminal(峨眉山旅游车站),take taxi,about 10rmb.
How to buy train ticket?
Buy at ticket office
Bring your passport,you can purchase the tickets at any train ticket offices or train stations all over China.
Buy online.
The official railway website:www.12306.cn
1.Please note:The high-speed train tiket is usually open to book 9 days in advance.
So far,you can board on the train to Leshan and Mt.Emei(Emeishan) at Chengdu East Station(成都东站),Chengdu South Station(成都南站)and Chengdu Shuangliu Airport Station(成都双流机场站)make sure you go to the right station
If you have 3 days ,You will have time to do both Leshan Giant Buddha and Mt.Emei.
Please kindly check our most popuar itinerary plus temple stay experience
based on cost-saving,better choice for 3-6 person, westchinago travel service offer car rental service,such as 7 seats bieke business car to leshan.which will cost about 2 hours/single trip.
Day 1:
Chengdu–Mt.Emei
Take morning high speed train to Mt.Emei Railway Station,walk or take local bus to the feet of Mt.Emei.
Today hike from mountain feet-Xianfeng Monastery.
Hiking route:Baoguo Temple(报国寺)-Fuhu Temple(伏虎寺)- Leiyin Temple(雷音寺)-Chunyang Palace(纯阳殿)-Guangfusi(光福寺)-Qingyin Pavalion(清音阁)-Monkey Zone(生态猴区)-Hongchunping(洪椿坪)-99 turns(99道拐)-Xianfeng Temple(仙峰寺)
Depend on your speed,today's hiking will be around 6-7 hours.
Noon: lunch in a local restaurant ,try the authentic yummy local food.
Afternoon: Take cable and sightseeing bus down to the Wannian monastery parking lot.Hike(40min) up to visit Wannian monastery.Then you will enjoy a poetic walk downhill to Wuxiangang parking lot.On the way,you will pass the highlight of Mt.Emei,the crystal clear spring,old lush forests dotted with ancient temples.
Upon arrival Wuxiangang parking lot,take bus down to the mountain foot.
Overnight in Xianfeng Temple.
mount emei tour
Accommodation:
• Basic:30rmb-40rmb/night shared with 5-7 travellers.
• Standard Room:about 300rmb/room without private toilet
• Comfortable Room:600rmb/room with private toilet
• Reservation:0833-5484101(Monk will pick up the phone,no English!)
• Meals:Vegetarian dishes in Xianfeng Temple.English menu available.
• Breakfast:10rmb/person. Chinese congee,egg,pickles,steam bums.
Please note:when you travel in Spring,Autumn,Winter,make sure there are heating,at least electric blanket available.As the temperature can be pretty cold(minus zaro in winter)and very humid.
Day 2:
Xianfeng Temple-Golden Summit
Today's route:Xianfeng Temple(仙峰寺)-Yuxian Temple(遇仙寺)-Xixiangchi(Elephant Bathing Pond洗象池)-Leidongpong-(雷洞坪)-Golden Summit(金顶)
Overnight in Xianfeng Temple.
Accommodation:
► There are wide options on Golden Summit.
► The best hotel is Jinding Hotel(Golden Summit Hotel),floor heating is available in their newly built wings.The price is from 700rmb-900rmb depend on the season.
► There are many local hostels on Golden Summit for you to choose,the price is from 200-500rmb.
Day 3:
Golden Summit-Leshan Giant Buddha-Chengdu
Morning,after appreciate the sunrise(if weather permit),walk downhill to Leidongping parking lot,take tourist bus all the way down to the foot of Mt.Emei.Then drive about 1 hour to visit Leshan Giant Buddha,the local fishing village and Wuyou temple where is much less visited,and still keep the ancient Chinese atmosphere.
In the afternoon,take high-speed train back to Chengdu.Overnight in Xianfeng Temple.
What to eat in Mt.Emei
1.Vegetarian temple meals
Most of the temples offer vegetatian meals to public,the cost is 15rmb-20rmb,simple yet yummy.Temple meals usually offter a little bit ahead of regular dinning time,lunch starts around 11am,dinner starts around 5pm.Remember to get there on time.
2.Meat based meals
Although,near Baoguo Monastery there are countless restaurants,but we have to say,they are for tourists,not for local.
WestChinaGo suggest you to take taxi(about 10rmb) or catch No.5 bus to the town,walk around this little town,go to any local restaurant,the food is yummy and cheap!
WestChinaGo recommend you to go to
1.Dongmen Street(东门街),you can find the most popular and yummy local food-Doufunao(豆腐脑),it's kind of beancurd soup with beef,all kind of spice,green vagetable.
Besides Doufunao,you can find noodle shop and other regular local dishes to eat.
2.Bailong(白龙),it's the old city center,there is a food street offer all kind of food,such as hotpot.Nearby,you can wander the local market.
Leshan Giant Buddha and Mt.Emei are definitely should be on your travelling list to China for their unique culture and nature significance,hope the local information we provide can give you some idea before you go.
Any questions about travelling to Leshan and Mt.Emei,please feel free to let us know.We are happy to share our local knowledge to you.
Our Email address:info@westchinago.com
What To Pack in Mount Emei Tour
• light Hiking or sport shoes
• Thick Cloths When In winter
• sun glasses
• sunscreen cream,hat,lipstick
• medicine against the altitude
• bank card,passport,
• mobile phone charger
• Food:chocolate、dry beef、sugar candy、biscuit…high calorie food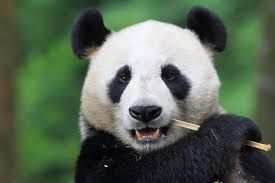 ChengDu WestChinaGo Travel Service
www.WestChinaGo.com
Address:1Building,1# DaYou Lane,,DongHuaMen St, JinJiang District,ChengDu.China 610015
Tel:+86-135-4089-3980
info@WestChinaGo.com