 Author:
Sidney Yu
Feb-15-2018
all rights reserved by ChengDu WestChinaGo Travel Service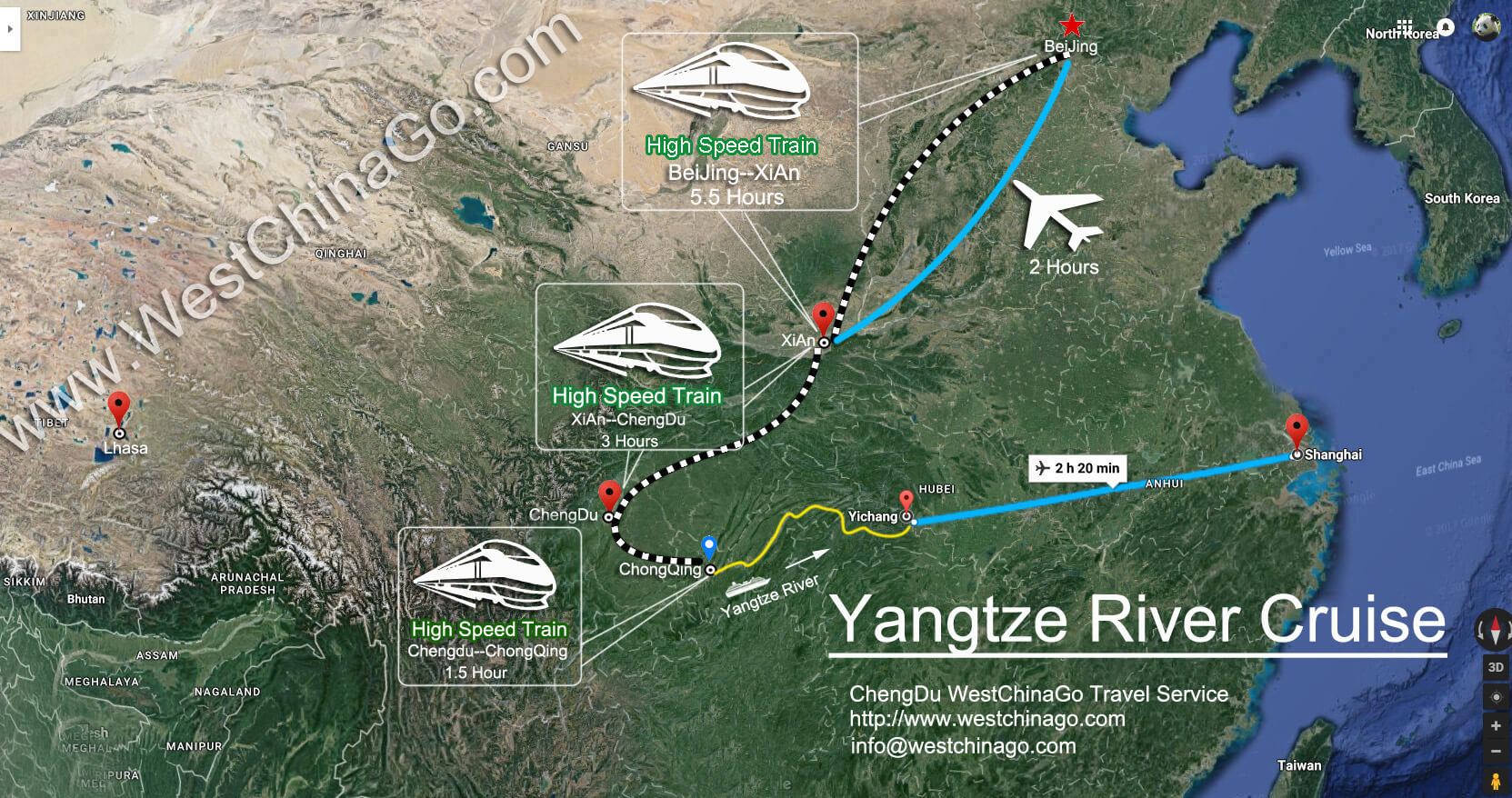 How To Plan China Tour
Don't Place an order on Viator for China Panda Holding and Volunteer
Why is not smart to order from viator?
For any order, viator will charge dealer (service supplier) 20% commission,for example, you place order of 500 usd, viator will charge dealer 100 usd,.attention, actually and finally truth is you pay this excessive part. not the dealer.Likewise, chengdu 5 star hotel's quotation run the same way.
Choose High-speed rail instead of flight
China High-speed rail change the whole china tourism thoroughly
for example,From xian-chengdu, High-speed rail is more comfortable, fast and cheaper, than flight
BeiJing—Shanghai
fuxing high-speed rail just need 4-5 hours
Best Time to Visit China
Weather details are given below and these certainly play a part in deciding when to go, but a far bigger factor in your calculations should be the movement of domestic tourists. Three days paid vacation are given to workers for three major holidays in the year. The dates of these celebrations are carefully chosen so that workers in Chinese companies always have 7 continuous days of vacation time, known as the "Golden Week." These national holidays were first started by the government for China's National Day in 1999 and are primarily intended to help expand the domestic tourism market, improve the national standard of living, and allow people to make long-distance family visits. During the longer public holidays, Chinese tourists take to the road in the tens or even hundreds of millions, crowding all forms of transportation, booking out hotels, and turning even the quietest tourist sights into seas of humanity. In part as a result of these Golden Weeks, the number of domestic Chinese tourists has shot from 280 million in 1990 to a whopping 1.4 billion in 2006, the majority of these being peasants from rural areas. This should give you a clear idea of how crowded many of the "must-see" spots have become. Of course, if you really want to get a feel for the size of China's population, then this is a fine time to travel; otherwise give public holidays a miss.
China has three Golden Week holidays: the May Day holiday, the National Day holiday, and the Spring Festival holiday.
• define the timeline of your holiday
• choose which city tourist attraction to vist, and make your travel itinerary
• apply visa ,book hotel,air tickets…
• find the right travel agency to proceed to
• according to your interest,time,westchinago travel service will offer you professional itinerary plan and tour advice. together with reasonable quotation.