China ShangHai Transportation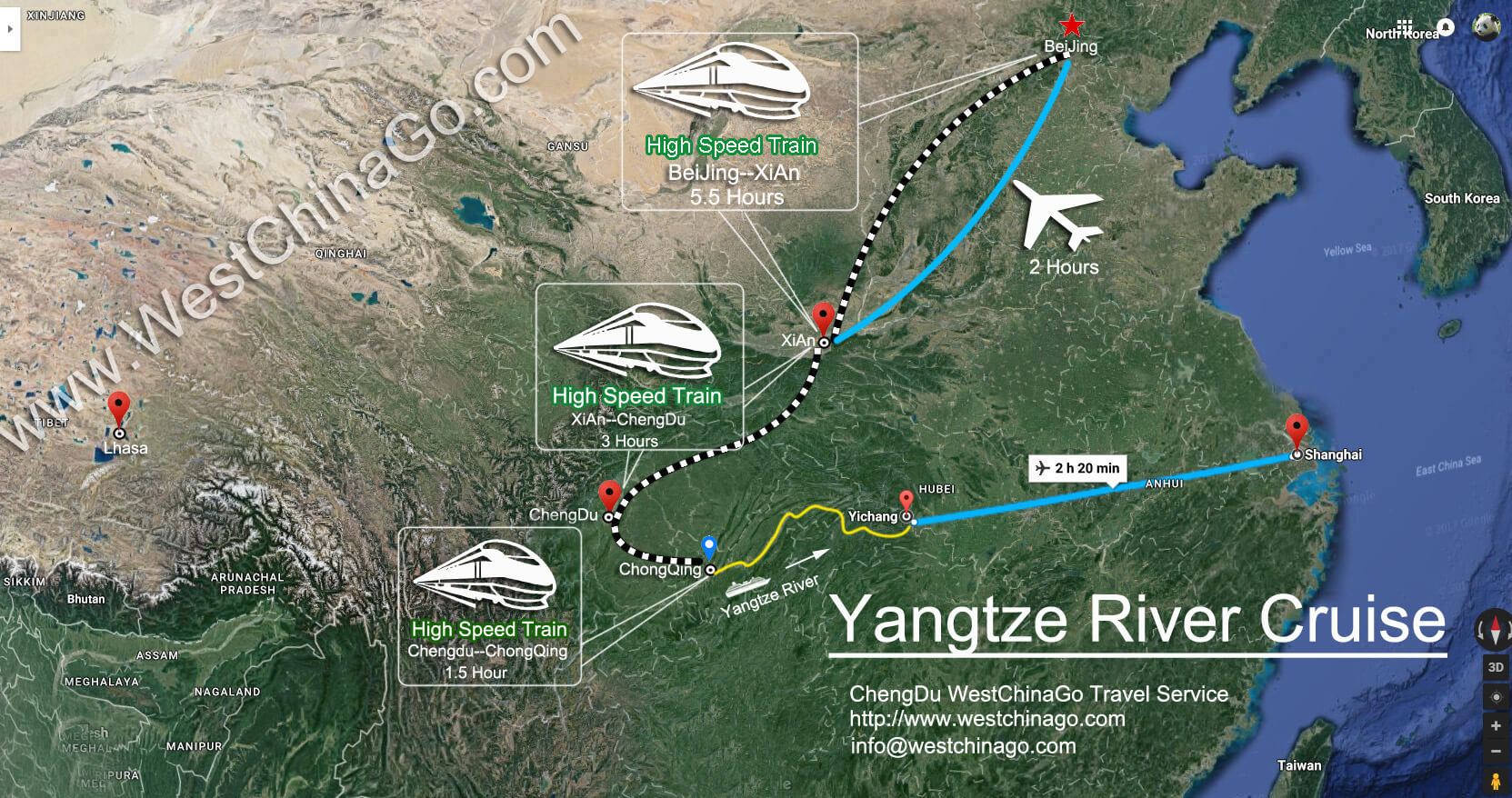 ShangHai Pudong International Airport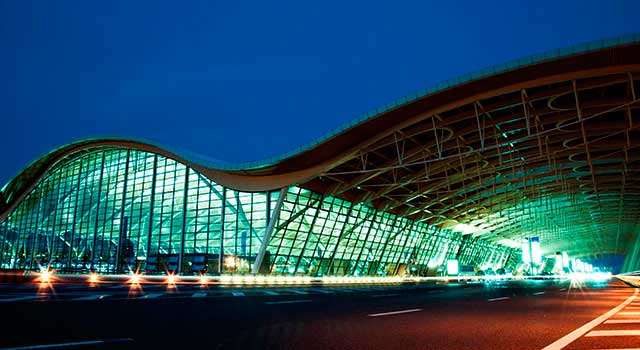 Shanghai Pudong International Airport
Shanghai Pudong International Airport
• 上海浦东国际机场
• Code: PVG
• Add:S1 Yingbin Expy, Pudong Xinqu, Shanghai Shi, China
• Add:上海市浦东新区S1迎宾高速
• Website: shairport.com
• Phone: +86 21 96990
Terminal 1 It has 28 gates and 13 of them are double decker gates.
Terminal 2 Air China and Star Alliance members are the airlines which primarily use the terminal. Oneworld and Skyteam use the facilities.
Transfer between Term.
It is possible to transfer between terminals by a shuttle bus service. Opening hours: 06:00 am to 00:00 am, with 10 a minutes' frequency.
The Satellite concourses S1 and S2 are linked to both terminals by a people mover.
机场分为两个航站楼,T1和T2航站楼之间有廊桥相通,走路10-15分钟左右,乘坐穿梭大巴10分钟。从浦东机场搭乘国际航班的话,日上免税店也是游客必逛的一大热门。
Pudong Airport Transportation
See below more information about the transportation from Shanghai Airport to city:
Metro: Metro Line 2 links Shanghai Airport and Longyang Road, Lujiazui, People's Square and Hongqiao International Airport. Not all the trains goes to Hongqiao Airport. See more information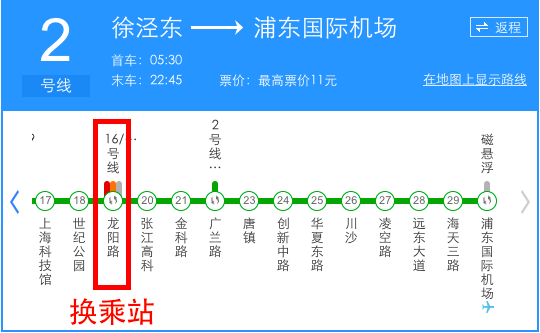 Bus: There are different bus services which departs from the airport and go to various destinations. Lines: 1, 2, 4, 5, 7, 8 and 9. Bus service runs from 7a.m. to 11p.m. approximately. See more information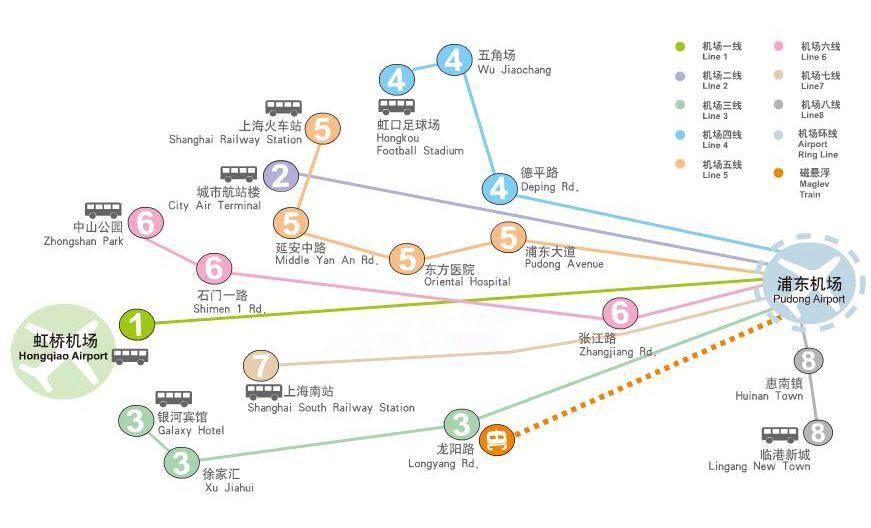 Taxi: Taxi at Shanghai Airport is available for all passengers to Shanghai or any other destination. Rates preset according to kilometers. See more information
Shuttles: Shuttles runs from both terminals. Terminal 1 (Gate 8); Terminal 2 (Gates 23 and 27). The service is operative from 06:00 a.m. to 00:00 a.m.
Maglev Train: Shanghai Airport has the first high-speed maglev railway (commercial) in the world. It can reach a speed of 430 km/h. Shanghai airport is connected to Maglev Train through Lines 2, 7 and 16.
ShangHai Maglev Train offical website:
https://www.smtdc.com/cn/index.html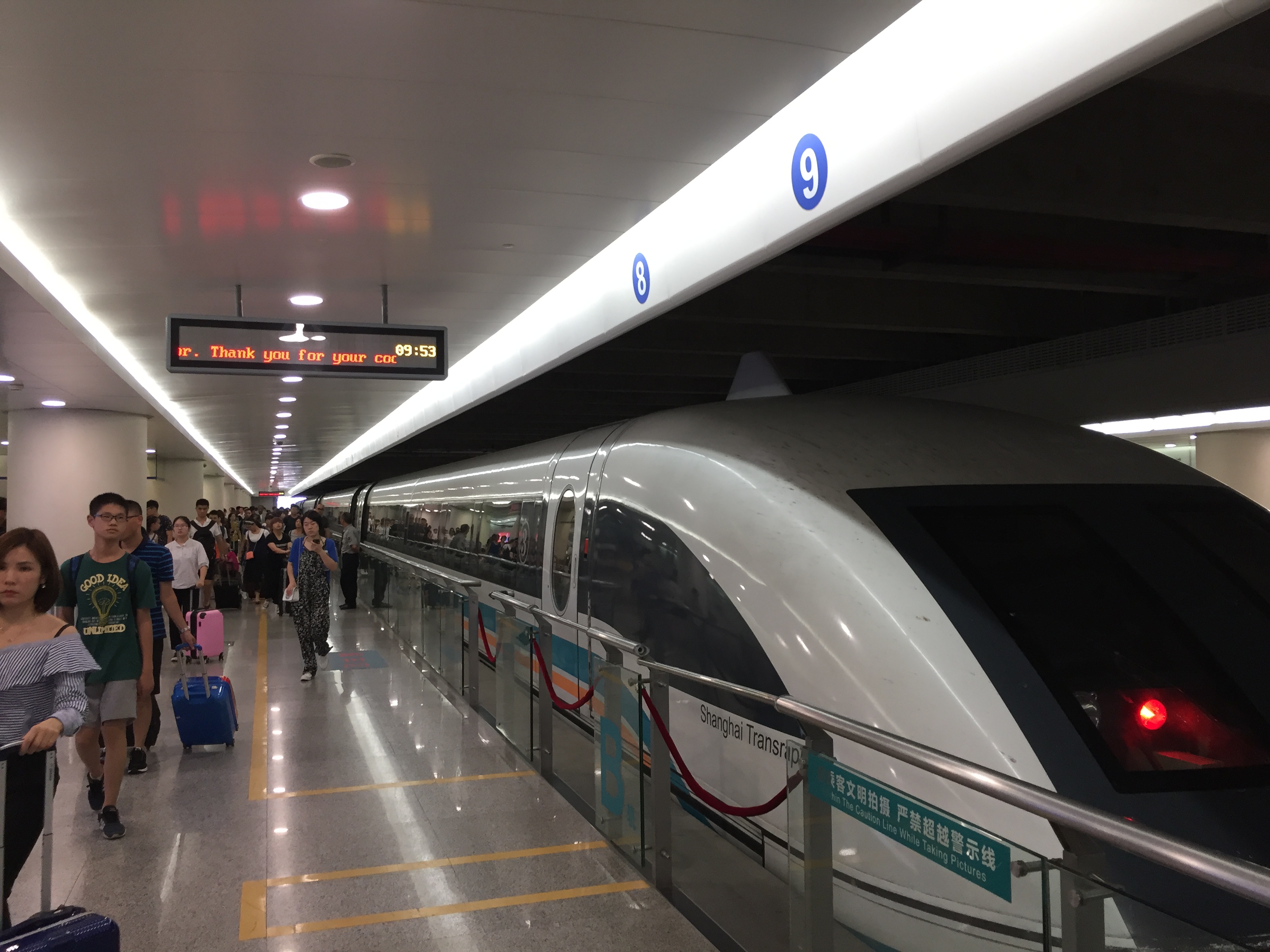 Shanghai Hongqiao International Airport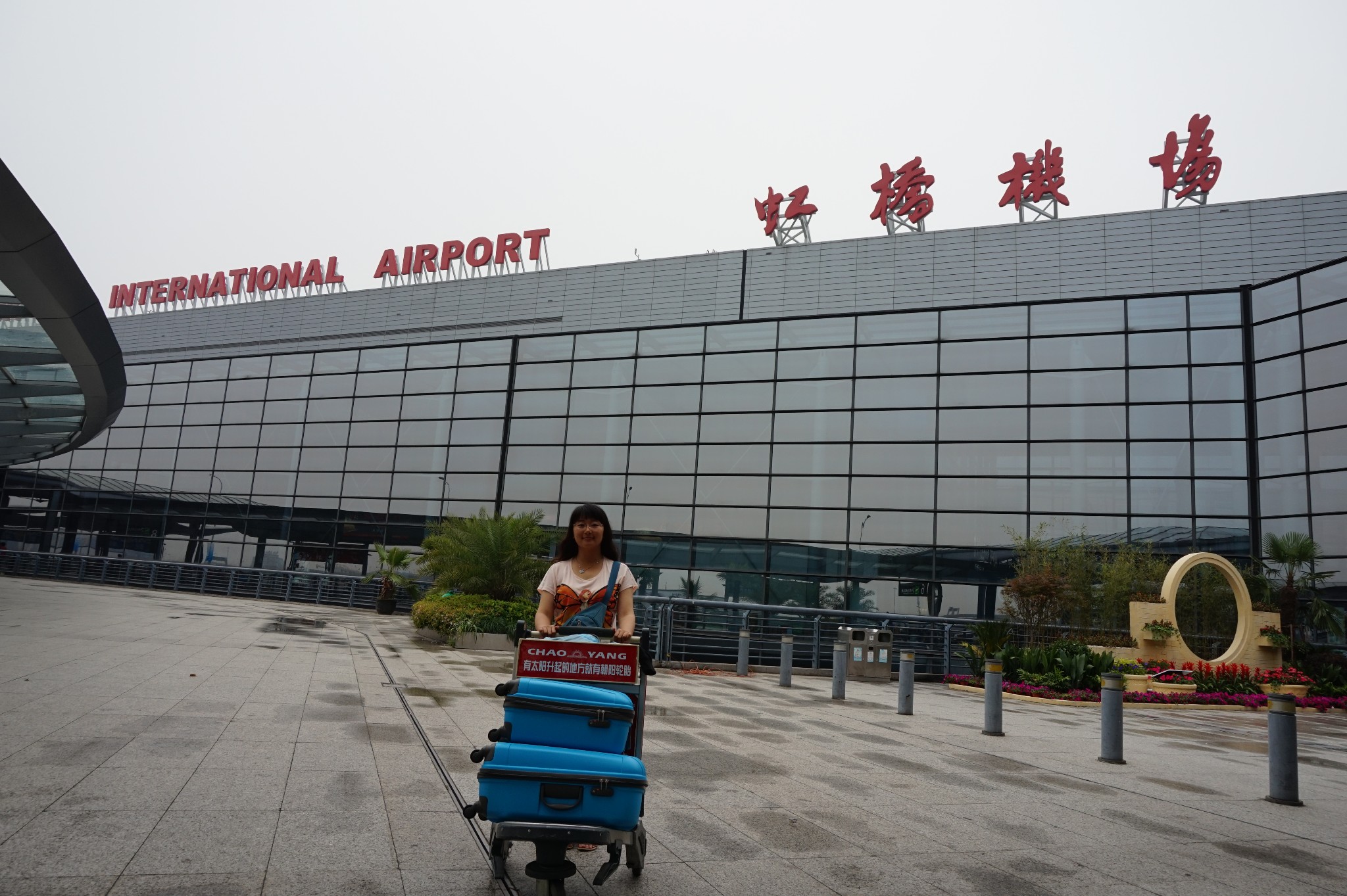 Shanghai Hongqiao International Airport
Shanghai Hongqiao International Airport
• 上海虹桥国际机场
• Code: SHA
• Add:58RM+VP Minhang, Shanghai, China
• Add:上海市长宁区虹桥路2550号
• Website: shanghaiairport.com
• Phone: +86 21 96990

Shanghai Hongqiao International Airport (IATA: SHA, ICAO: ZSSS) is one of two international airports of Shanghai and an important aviation hub of China. Hongqiao Airport mainly serves domestic and regional flights, with limited international flights. It is located near the town of Hongqiao in Changning District, 13 kilometres (8.1 mi) west of downtown, and is closer to the city center than Shanghai Pudong International Airport, Shanghai's main international airport.

Aerial view of the airport
Hongqiao Airport is a hub for China Eastern Airlines, Shanghai Airlines, Juneyao Airlines and Spring Airlines. In 2016, Hongqiao Airport handled 40,460,135 passengers, making it the 7th busiest airport in China and the 45th busiest in the world. By the end of 2011 Hongqiao Airport hosted 22 airlines serving 82 scheduled passenger destinations

ShangHai airport Transportation
ShangHai Pudong International Airport Website: https://www.shairport.com

How to Get To Shanghai Pudong International Airport
By Taxi
from downdown to Shanghai Pudong International Airport, expense is about 300 rmb
practical chinese for taxi driver
请载我们到上海浦东国际机场
ShangHai Subway
• website:https://service.shmetro.com/en/
• phone:021-64370000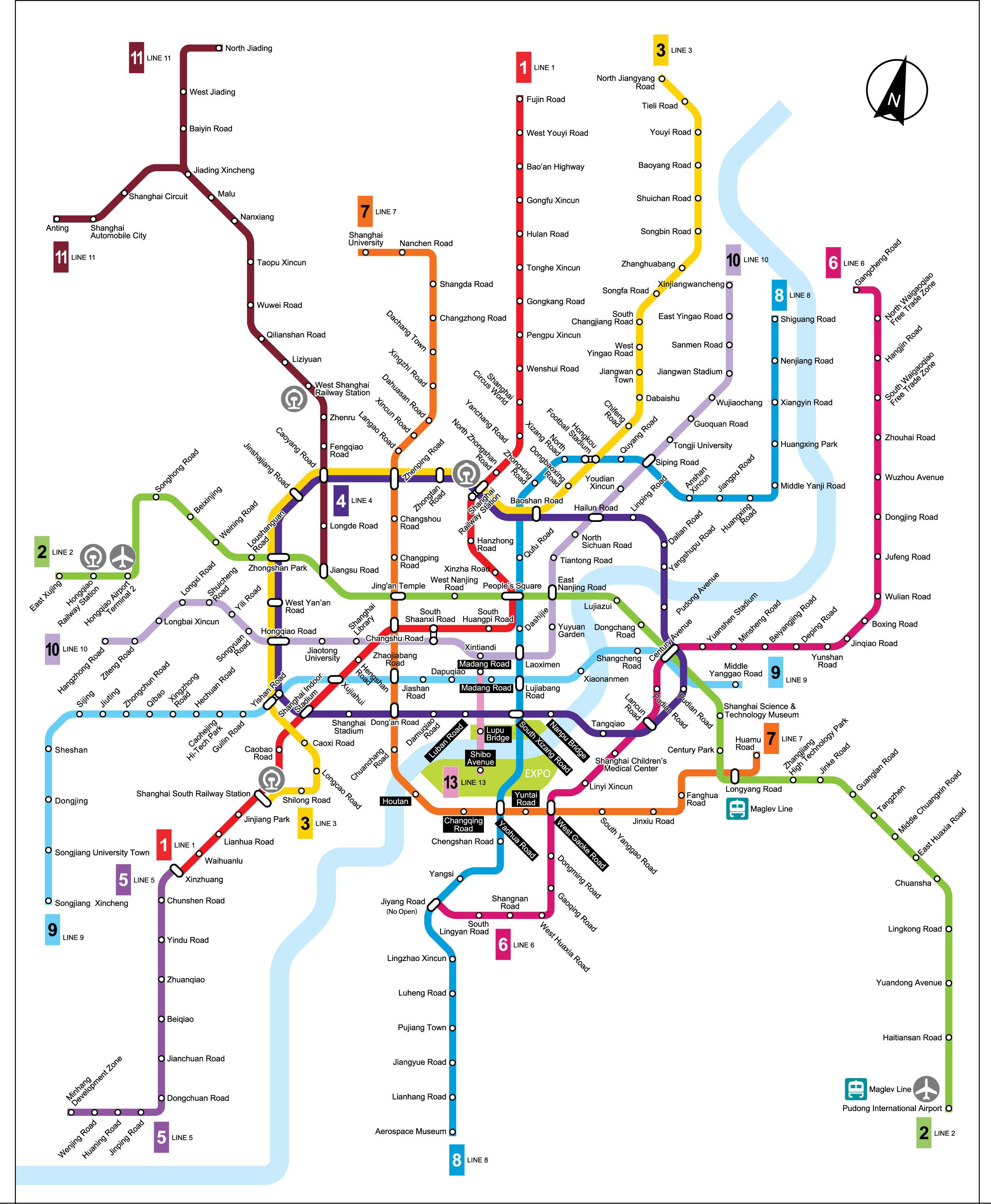 ShangHai hongqiao railway station

Shanghai Hongqiao (simplified Chinese: 上海虹桥站;) is one of the three major railway stations in Shanghai, China, the others being Shanghai railway station and Shanghai South railway station. With a total area of 1.3 million square meters, it is the largest railway station in Asia.
Shanghai Hongqiao railway station, located in Minhang District of Shanghai, is a major part of the Hongqiao Comprehensive Transportation Hub ("the Hongqiao hub"). The station achieves a zero-distance transfer with the Terminal 2 of Shanghai Hongqiao International Airport, as well as lines 2, 10, and 17 of Shanghai Metro.


ShangHai-Beijing High-speed Rail
| # | Business Seat | First Seat | 2nd Seat | Running Time |
| --- | --- | --- | --- | --- |
| BeiJing–ShangHai | 1748 CNY/person | 933 CNY/person | 533 CNY/person | 4.5-5.5 hours |
High-Speed Train Tickets Between ShangHai and BeiJing
•
The Running Time: High-Speed Train Between ShangHai and BeiJing—about 4.5-5.5 hours/Single Trip
• Booking The High-Speed Train Tickets Between ShangHai and BeiJing
•
Business Seats 1748 CNY/person| The First Seats 933 CNY/person| 2nd Seats 533 CNY/person
•
WestChinaGo charge the sevice fee 8 usd/tickets, and including the express the tickets to your hotel.