ShangHai
ShangHai Tourist Attractions
ShangHai Tourist Attractions
ShangHai Yu Garden
Chinese Name: 豫园
Address: 上海市黄浦区九曲桥北侧
Tel: +86 (021-63282465)
Opening Time:08:30-17:30 (March 1st – October 31st Monday – Sunday) 08:30-17:00 (November 1st – February 28th of the following year Monday-Sunday)
Recommended Visiting Time:>3 H
Tickets : 40 CNY P/P
offical website: http://www.yugarden.com.cn/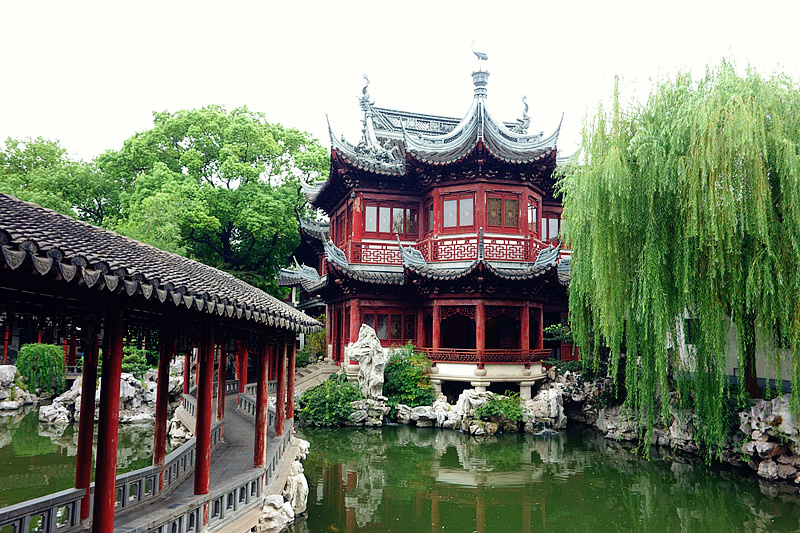 ShangHai YuYuan Garden
· Yu Garden belongs to a general term, which is divided into garden parts and peripheral parts that need to be purchased.
· Known as the "urban forest" and "Qi Xiujia in the southeast", it is known as one of the five classical gardens in Shanghai.
· There are famous plaques and inscriptions, as well as iconic spots such as Yulinglong, Dianchuntang, Yuhuatang and Wanhualou.
· There are many shops and food stalls outside the Old Town Temple Street, you can eat and stroll.
Yu Garden or Yuyuan Garden (Chinese: t 豫園, s 豫园,. Garden of Happiness) is an extensive Chinese garden located beside the City God Temple in the northeast of the Old City of Shanghai, China. It abuts the Yuyuan Tourist Mart and is accessible from the Shanghai Metro's Line 10 Yuyuan Garden Station.
A centerpiece is the Exquisite Jade Rock (玉玲珑, Yù Línglóng), a porous 3.3-m, 5-ton boulder. Rumours about its origin include the story that it was meant for the imperial palace in Beijing, but was salvaged after the boat sank off Shanghai
Sansui Hall (三穗堂, Sān Suì Táng, lit. "Three Tassel Hall") – includes the Grand Rockery (大假山, Dà Jiǎshān ), a 12-meter-high rockery made of huangshi stone, featuring peaks, cliffs, winding caves, and gorges. This scenery was possibly created by Zhang Nanyang during the Ming Dynasty.

Wanhua Chamber (万花楼, Wàn Huā Lóu, lit. "Chamber of the Ten Thousand Flowers")

Dianchun Hall (点春堂, Diǎn Chūn Táng, lit. "Heralding Spring Hall") – built in 1820, the first year of the Daoguang Emperor; served as the base of the Small Swords Society from September 1853 to February 1855

Yuhua Hall (玉华堂, Yù Huá Táng, lit. "Jade Magnificence Hall") – furnished with rosewood pieces from the Ming Dynasty, shares its name with a mountain near Xinye in Zhejiang.
ShangHai YuYuan Garden Photo
ShangHai YuYuan Garden Video
ShangHai YuYuan Garden Panorama
How To Get to shanghai yuyaun garden
By Taxi
pls take us to yuyuan garden
Practical Chinese:for taxi driver
请拉我们到上海豫园(安仁街)