Xi'an The Tang Dynasty Daming Palace National Heritage Park
The Tang Dynasty Daming Palace National Heritage Park
Chinese name: 大明宫国家遗址公园
Foreign name: Daming Palace National Heritage Park
Location: South Taihua Road, Weiyang District, Xi'an 西安市未央区太华南路
Climate conditions: temperate monsoon climate
Opening hours: April 15-October 15, 8:30-19:00; October 16-April 14, 8:30-18:00
Attraction level: AAAAA level
Ticket price: 60 yuan / person
Land area: Approx. 3.84 km²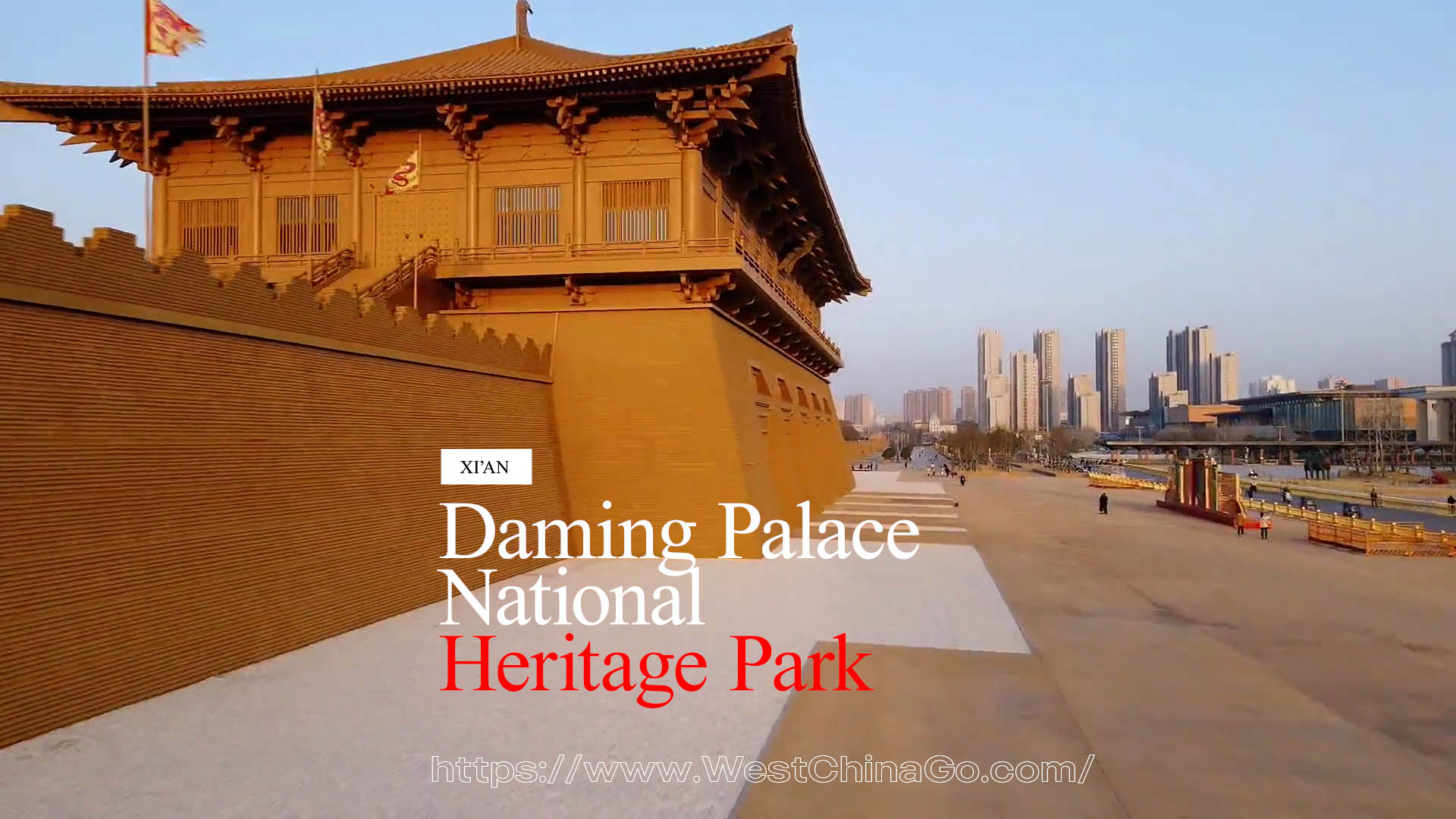 The Tang Dynasty Daming Palace National Heritage Park
the ruins of the Daming Palace
The Daming Palace in the Tang Dynasty is a splendid and magnificent building complex in Chang'an City. The park was built on the ruins of the Daming Palace, where there are the foundations and pier ruins of palaces such as Hanyuan Hall; you can enjoy the miniature landscape of the restored Daming Palace; watch the IMAX 3D movie "The Palace of a Thousand Palaces", and experience the cultural relics Archaeological excavations and restorations.
Scenic composition and core area
The scenic spot has a south gate and an east gate. The south gate is the main gate, and the tourist center is also located at the south gate. It is recommended that tourists enter the scenic spot through the south gate. The ruins park is divided into two parts: the free area and the paid area. The charged area is the core area of the scenic spot, including the ruins of Hanyuan Hall, Xuanzheng Hall, Zichen Hall and the Daming Palace Museum. Tickets are also required for some scenic spots in the free zone, such as the Danfengmen Site Museum and the Archaeological Discovery Center.
Daming Palace Ruins Museum
In the toll area, visitors can see the ruins of the foundations of the main halls and the outline of the palace presented by the light steel structure on the ruins of the foundations. In the Daming Palace Ruins Museum, you can watch the cultural relics unearthed in the ruins, such as: royal utensils, utensils, etc. In the northeast corner of the museum, there is also a miniature landscape of the Daming Palace restored at a scale of 1:15. The highest miniature palace is about 2 meters high. You can "walk" on the streets in the landscape and blend into the Daming Palace of the prosperous Tang Dynasty.
Danfengmen Ruins Museum
In the Danfengmen Ruins Museum near the south gate, the ruins of the gate tower of Danfengmen are preserved. This is a relatively large city gate that can be tested in Chinese history. There is an archaeological exploration center in the northwest of Danfengmen, where you can personally experience the archaeological excavation and restoration of cultural relics, especially suitable for tourists who are interested in cultural relics.
IMAX 3D movie
In the theater next to the visitor center, visitors can watch the IMAX 3D movie (Legend of Daming Palace). In the 3D environment, the audience is like walking through the gate of history and being in the prosperous Tang Dynasty 1300 years ago.
The Tang Dynasty Daming Palace National Heritage Park Video
The Tang Dynasty Daming Palace National Heritage Park Tourist Map