QingHai Usut (Water) Yadan Geopark
Wusute (Water) Yadan Geopark
Chinese name: 乌素特(水上)雅丹地质公园 Usut (water) Yadan Geopark
Address: National Highway 315 directly under the jurisdiction of Haixi Mongolian and Tibetan Autonomous Prefecture, Qinghai Province
Address: 青海省海西蒙古族藏族自治州直辖315国道
Opening hours: 08:00-19:00 (January 1st-December 31st Monday-Sunday)
Tickets: 30 cny
Tel: 0977-7257555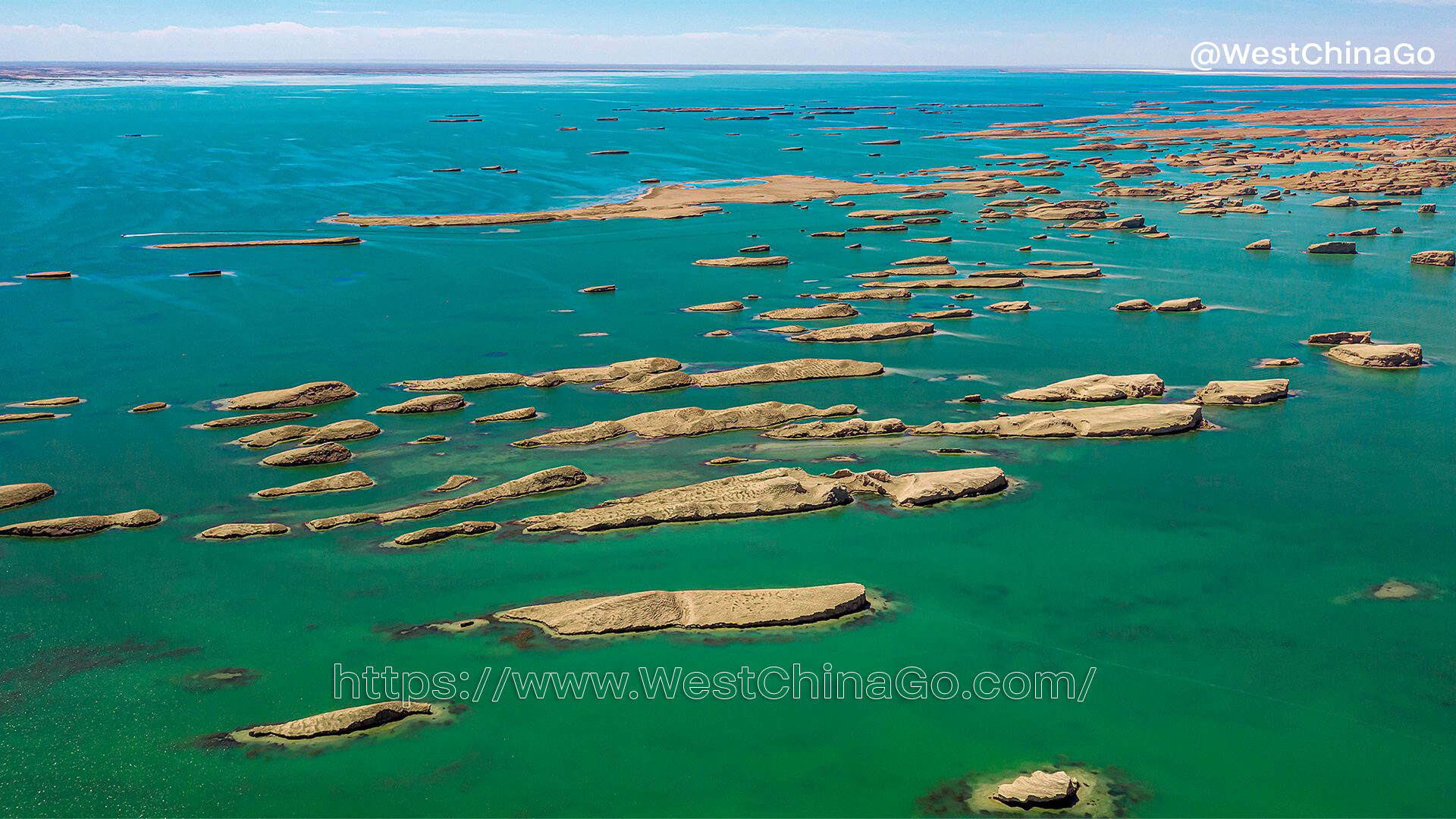 Wusute (Water) Yadan Geopark
Hidden on the edge of the Qaidam Basin is China's largest aquatic Yadan landform group. The location here is relatively remote. Even locals, few people know how to get there. If you have seen the Yadan landform, you will understand why the Yadan landform is called the "Devil City" because in the dead of night, when there is wind here, the sound of the wind here is like ghosts crying and wolf howling, eerie and terrifying, that's why It is commonly known as "Devil City". Therefore, Yadan on the water is no exception. Others call it the Devil City that stands above the ocean.
The starry sky of Yadan on the water is very beautiful. The temperature at night is a bit low. The conditions can be used to live in a scenic hotel. The conditions are generally water tents. It is mainly free inside. You can also take sunrise photos in the morning.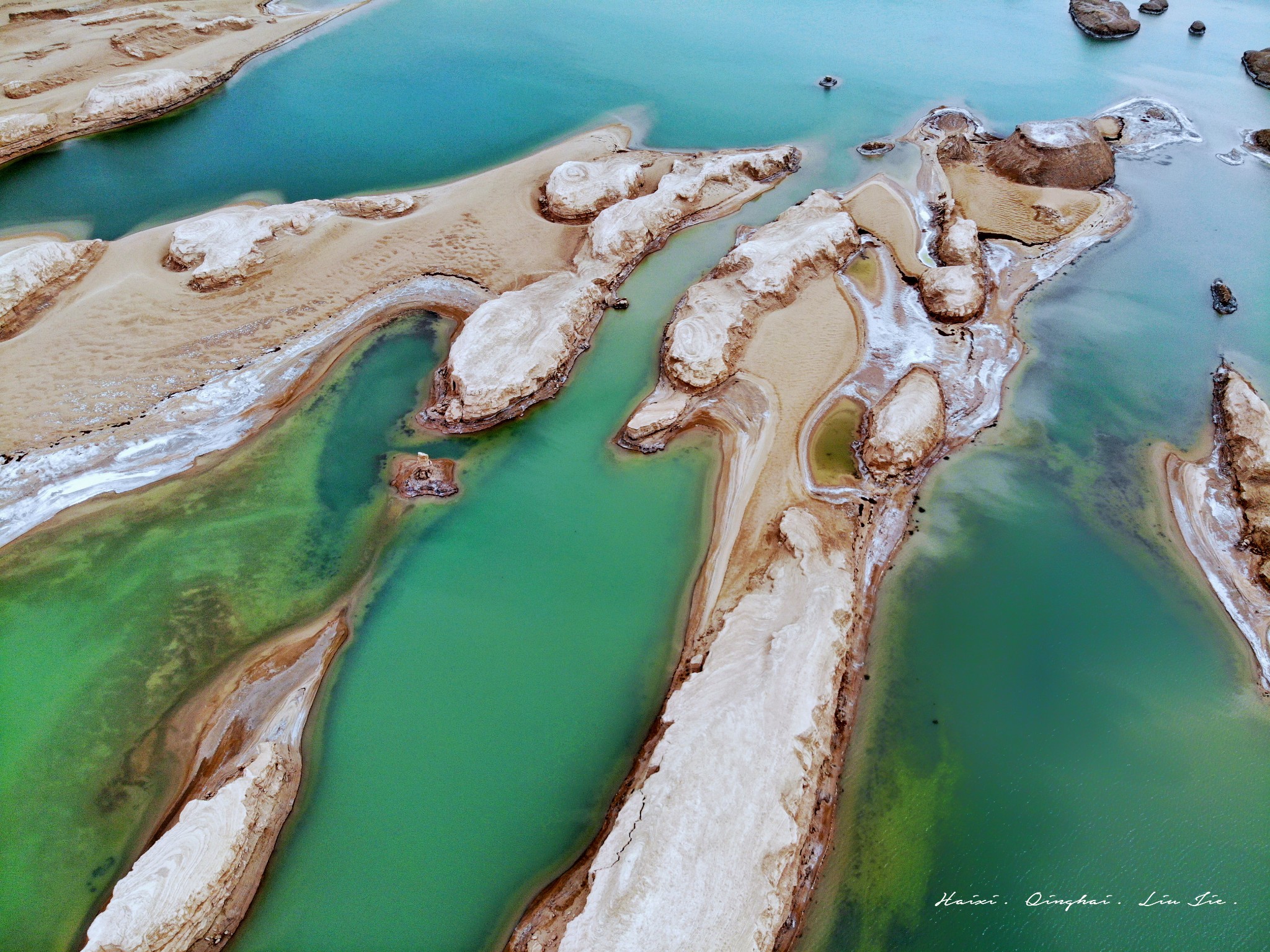 Wusute (Water) Yadan Geopark Photo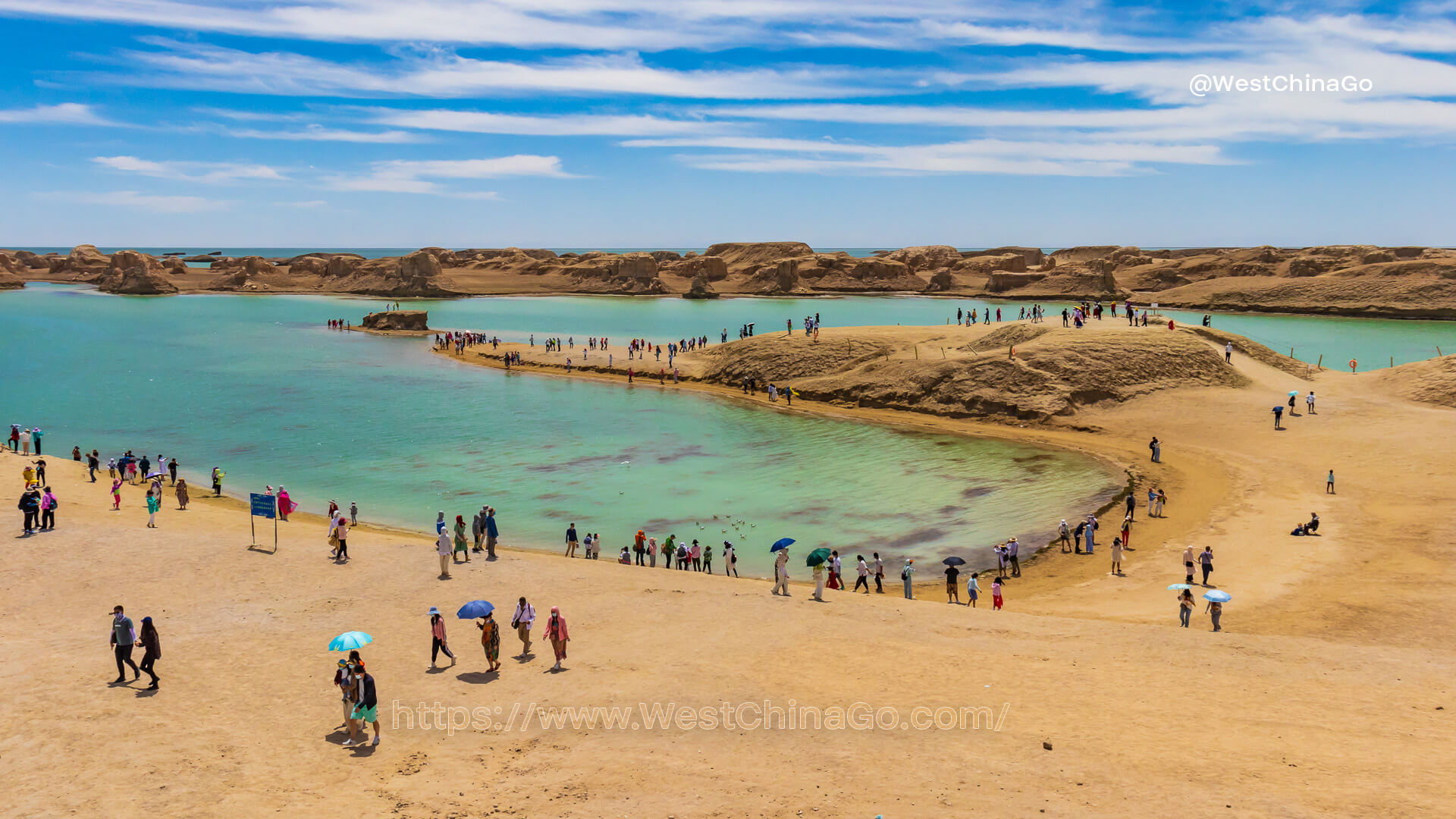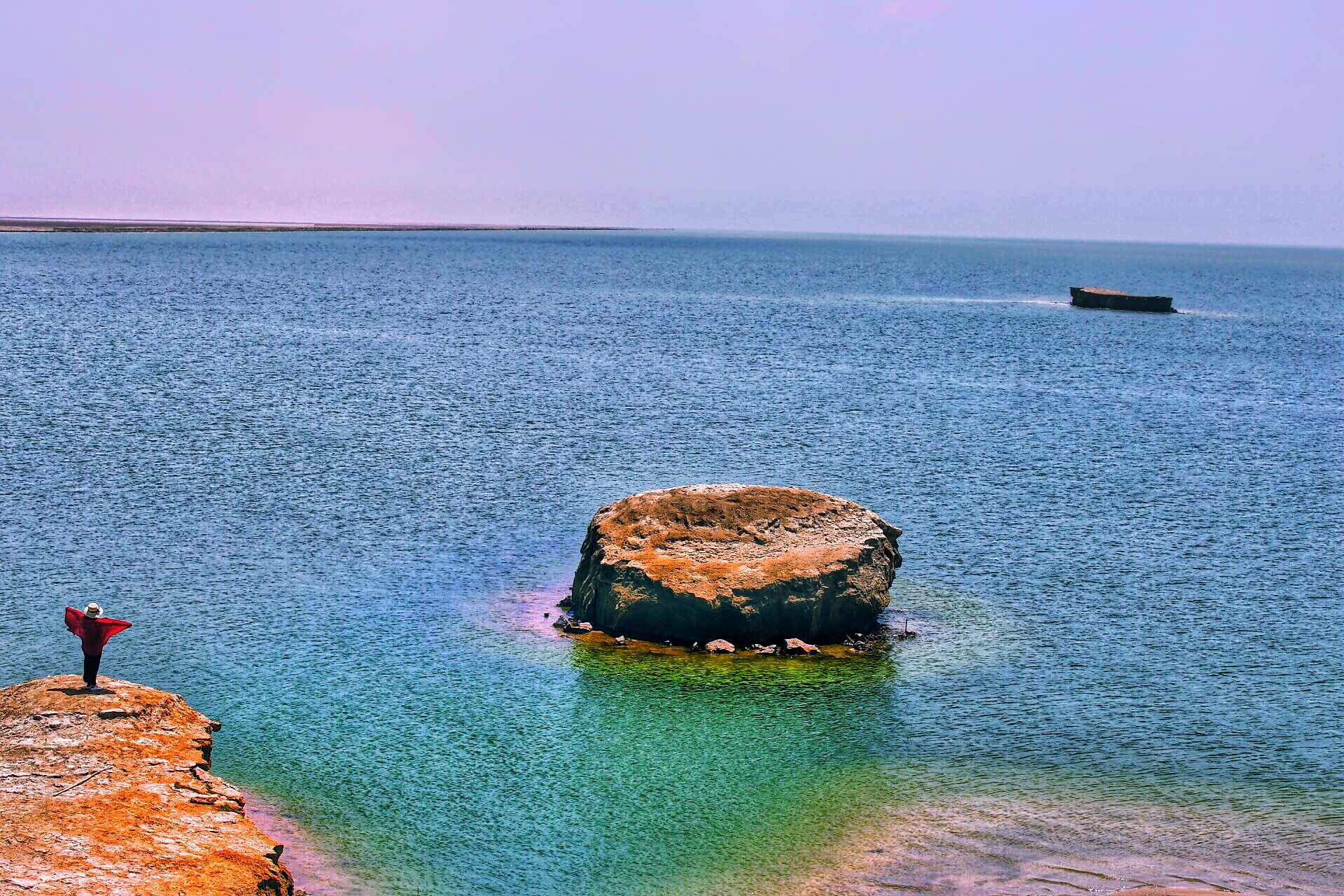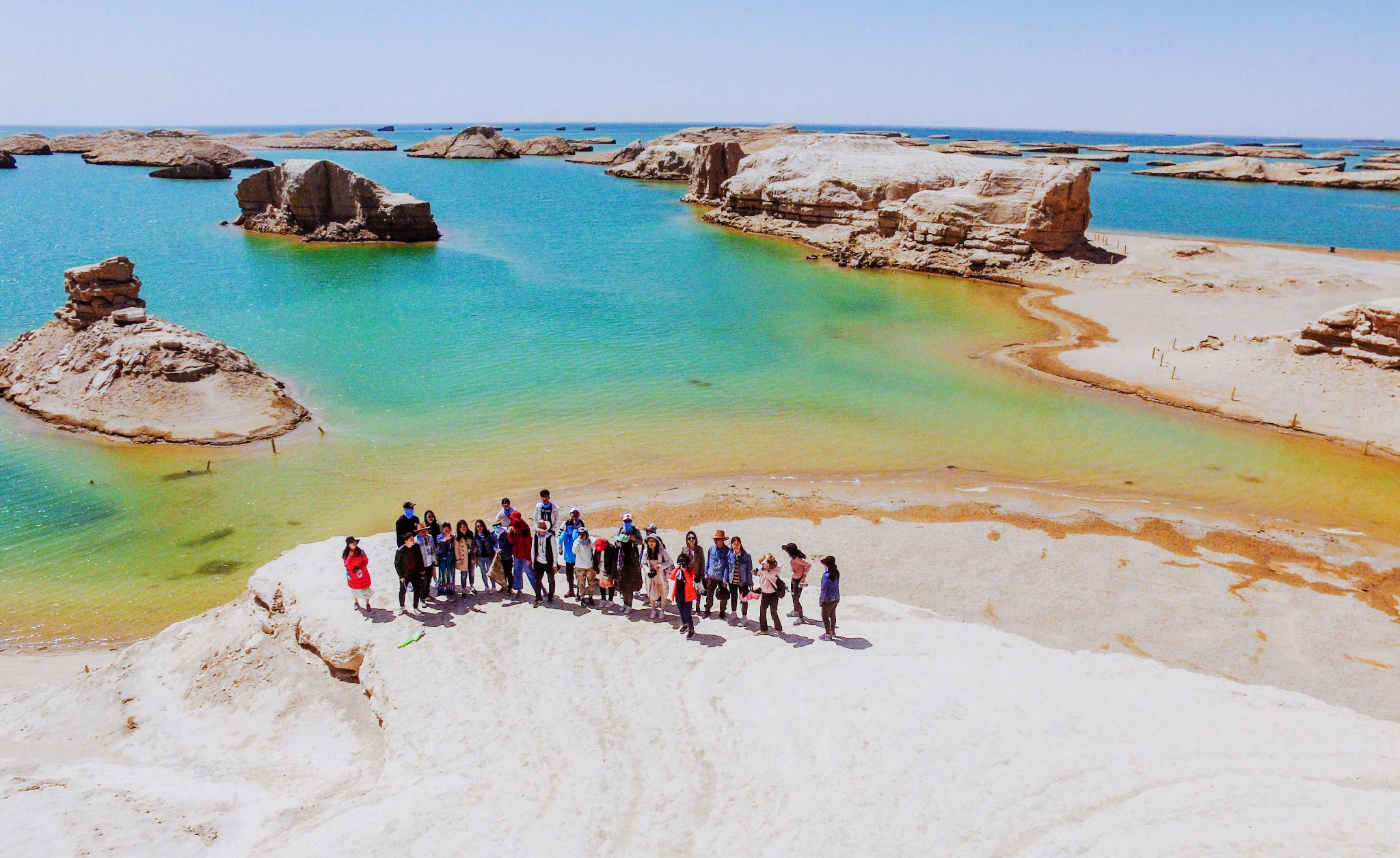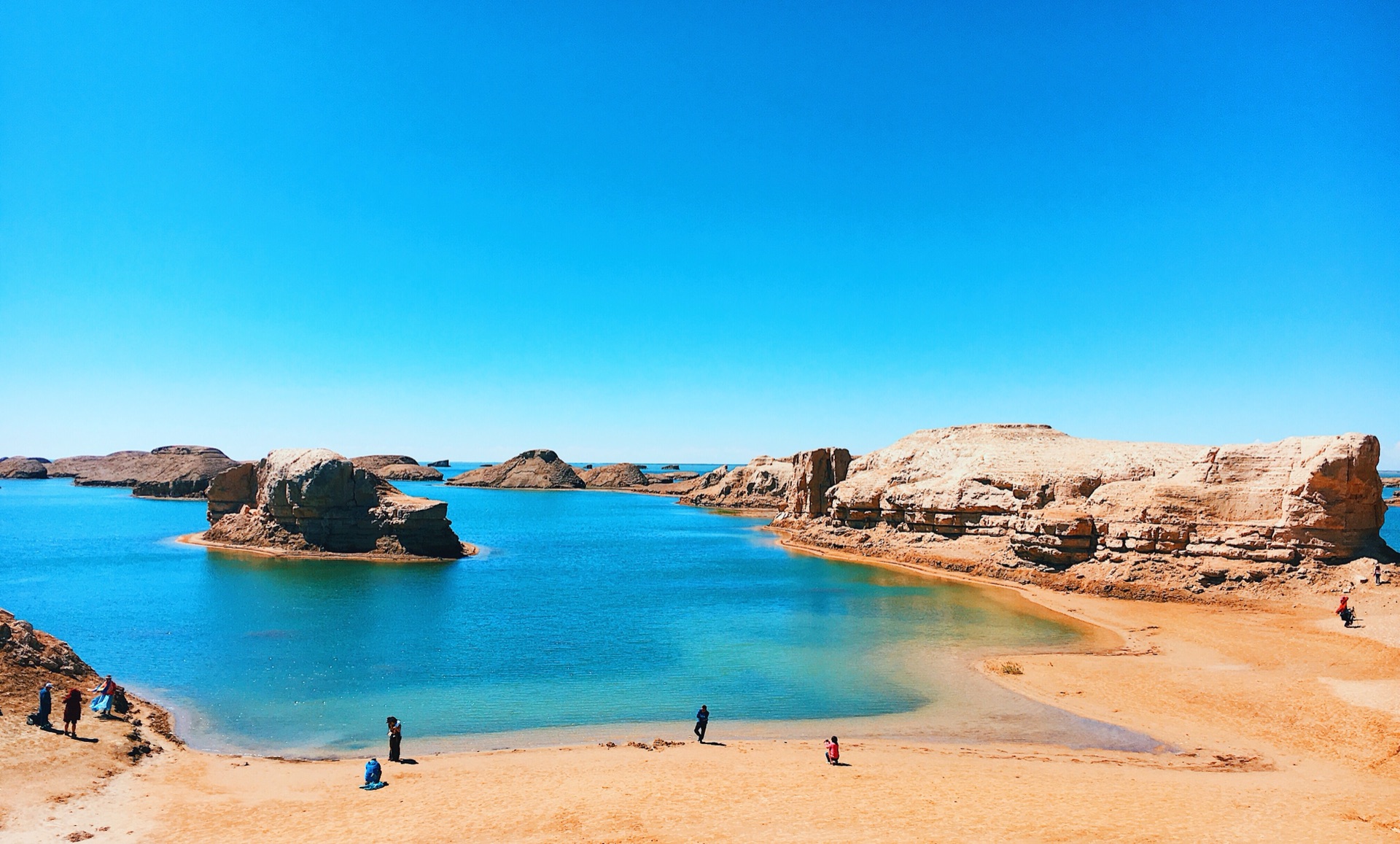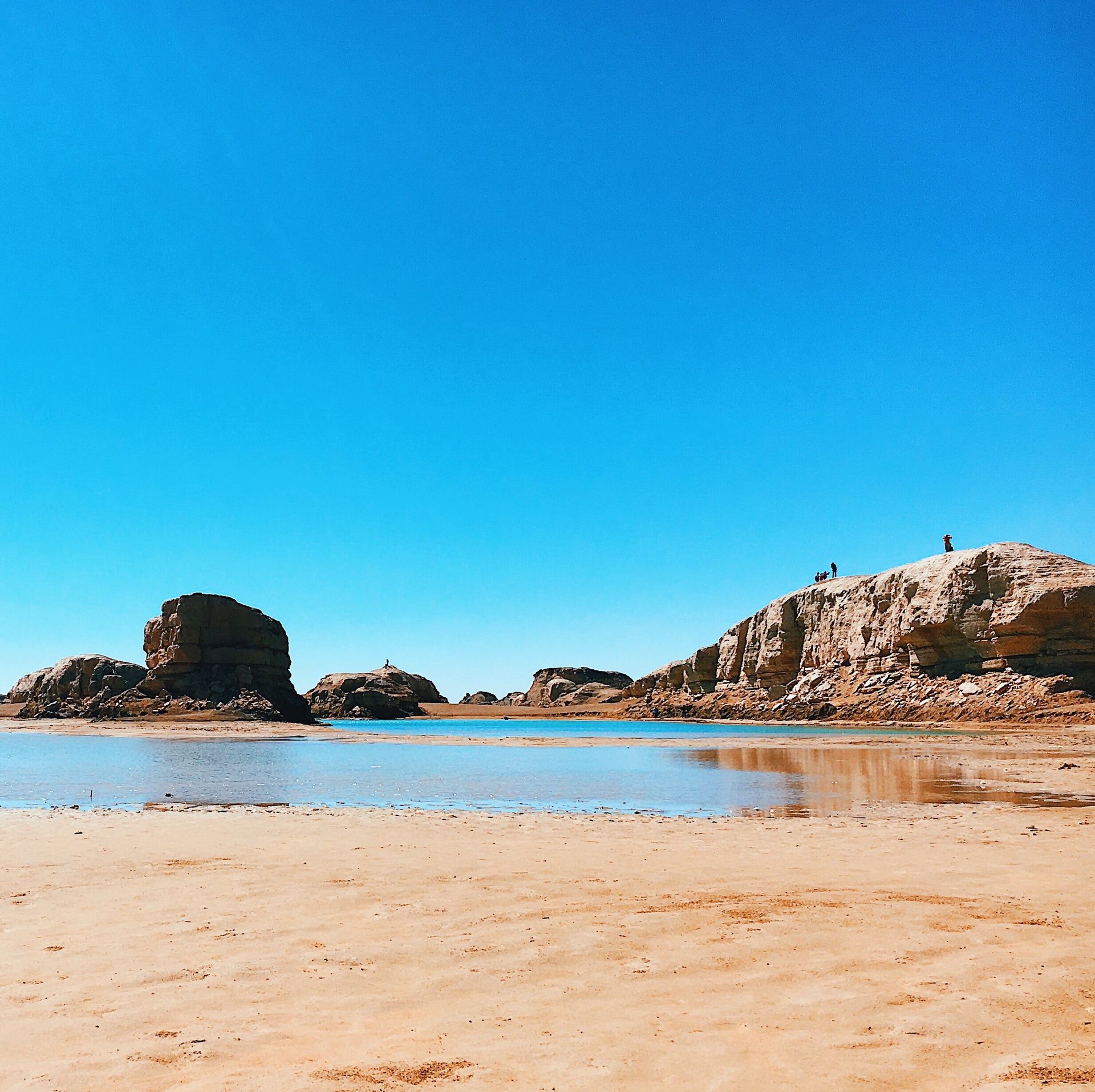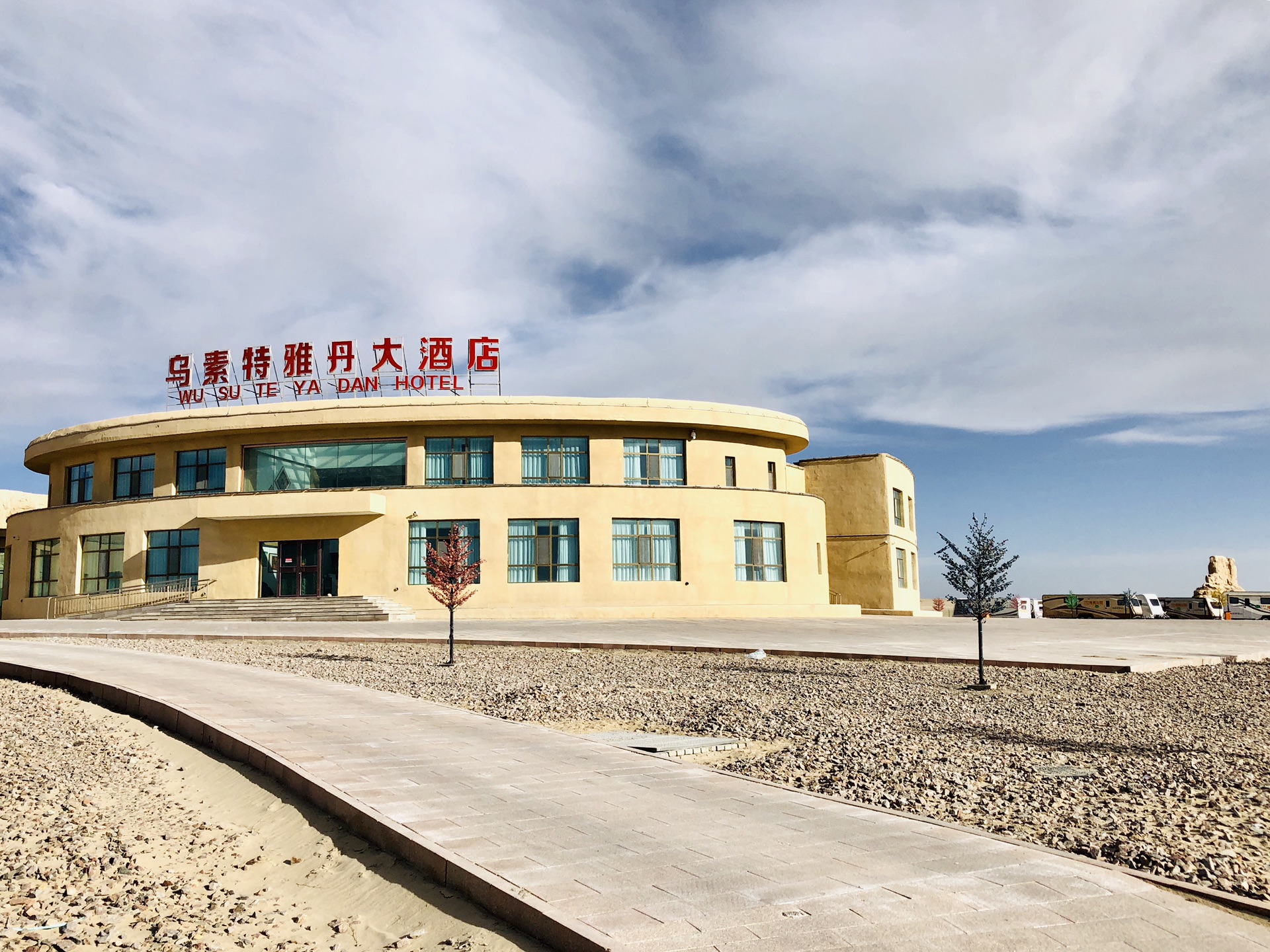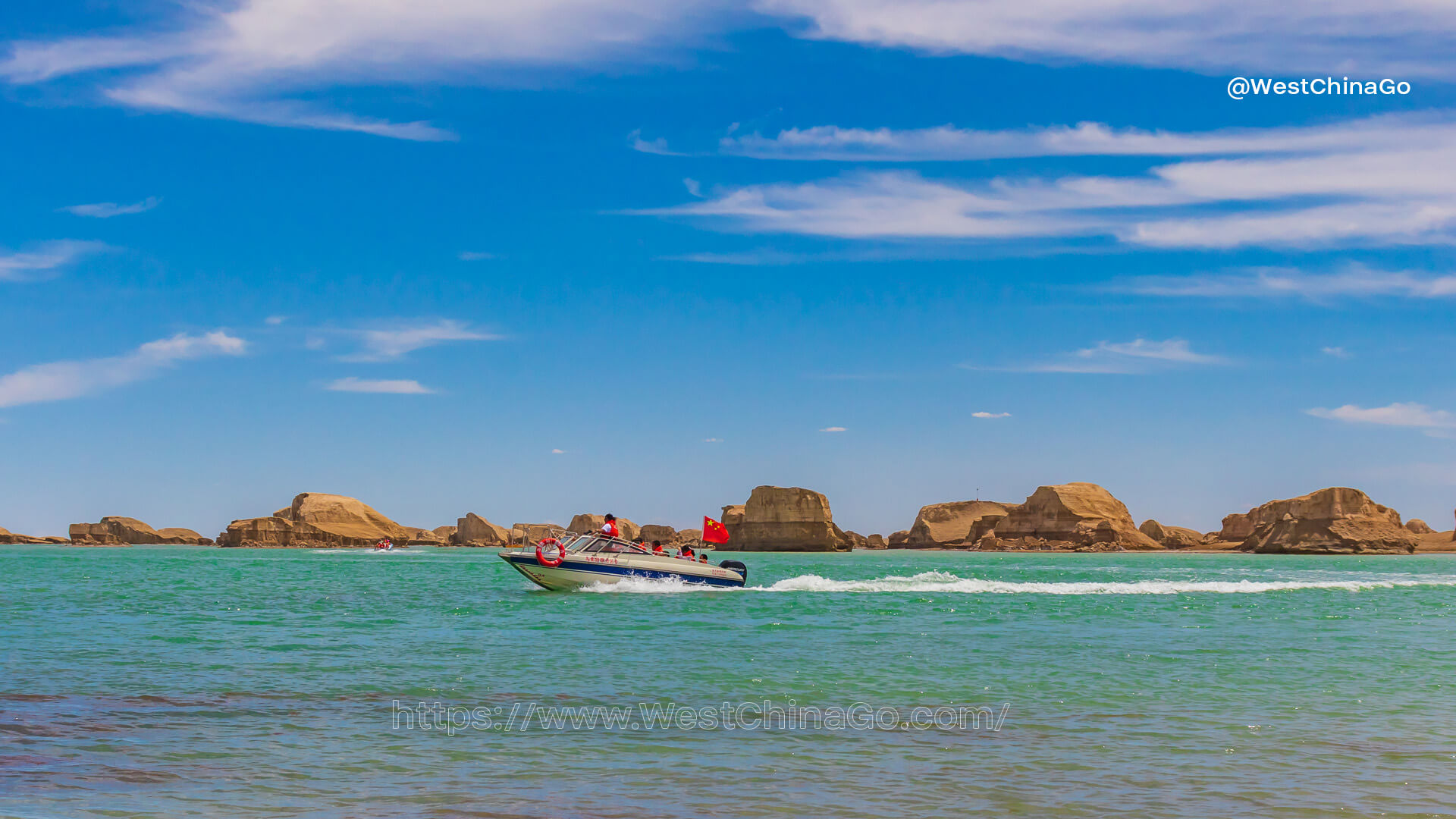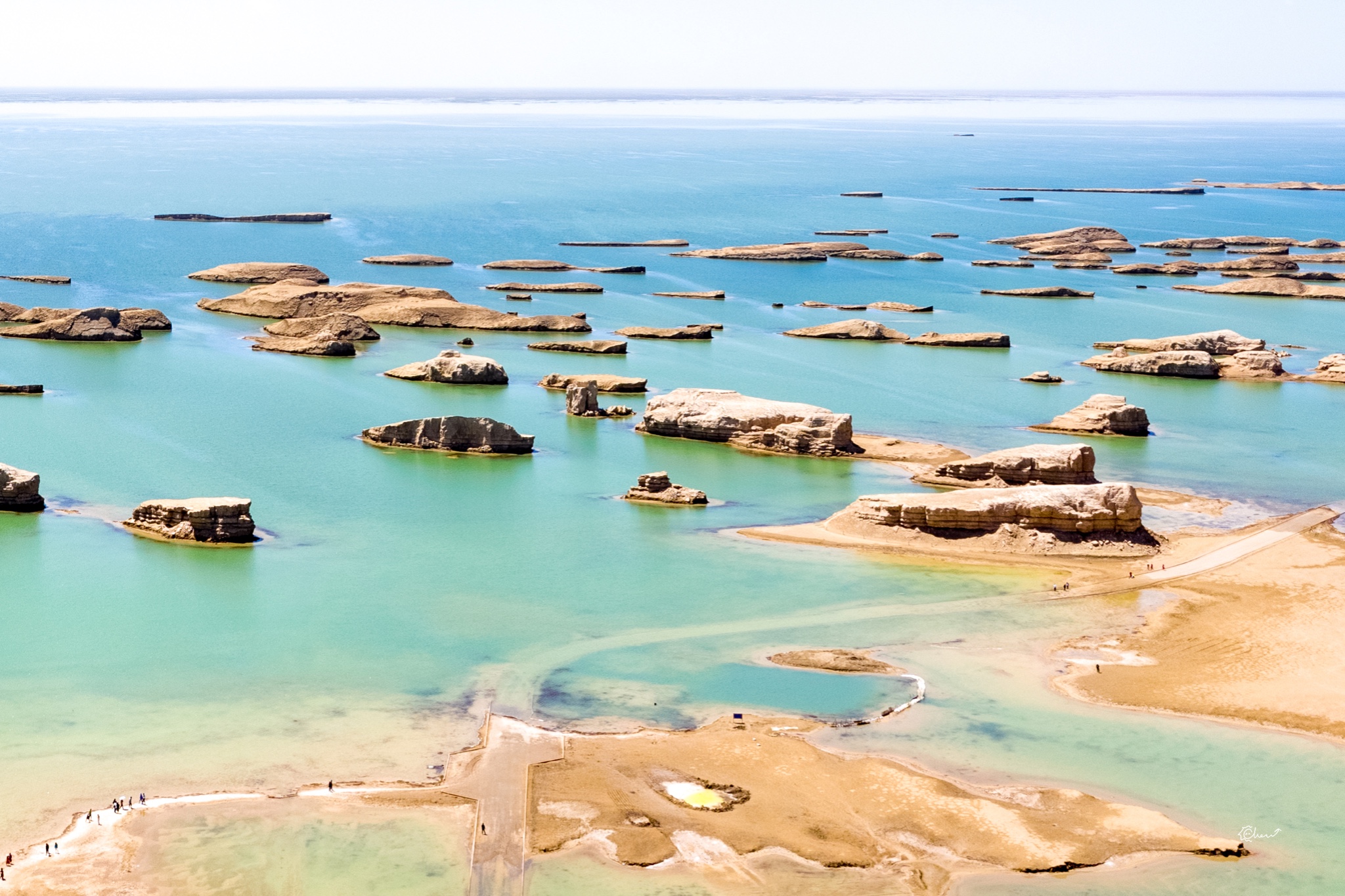 Wusute (Water) Yadan Geopark Video
Wusute (Water) Yadan Geopark Tourist Map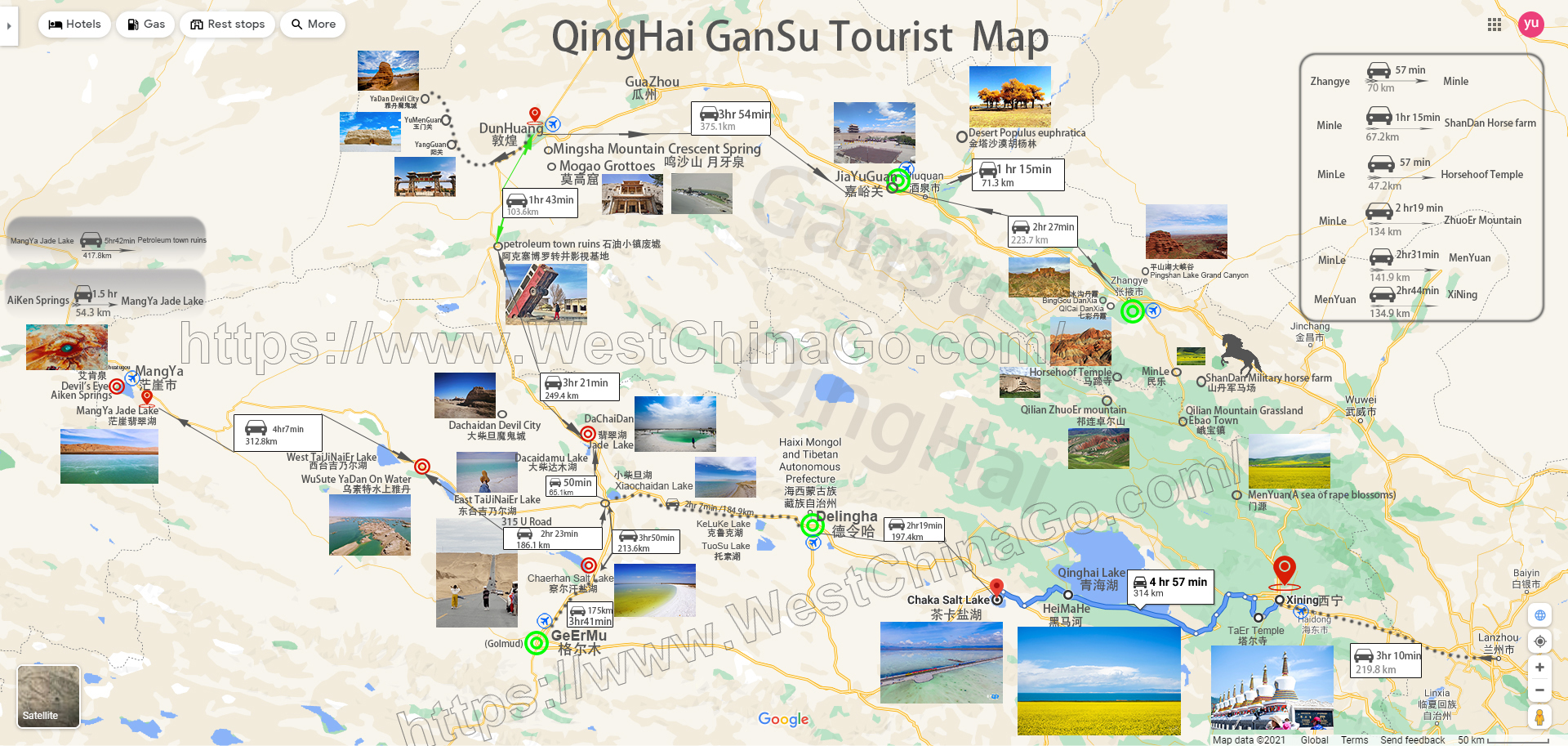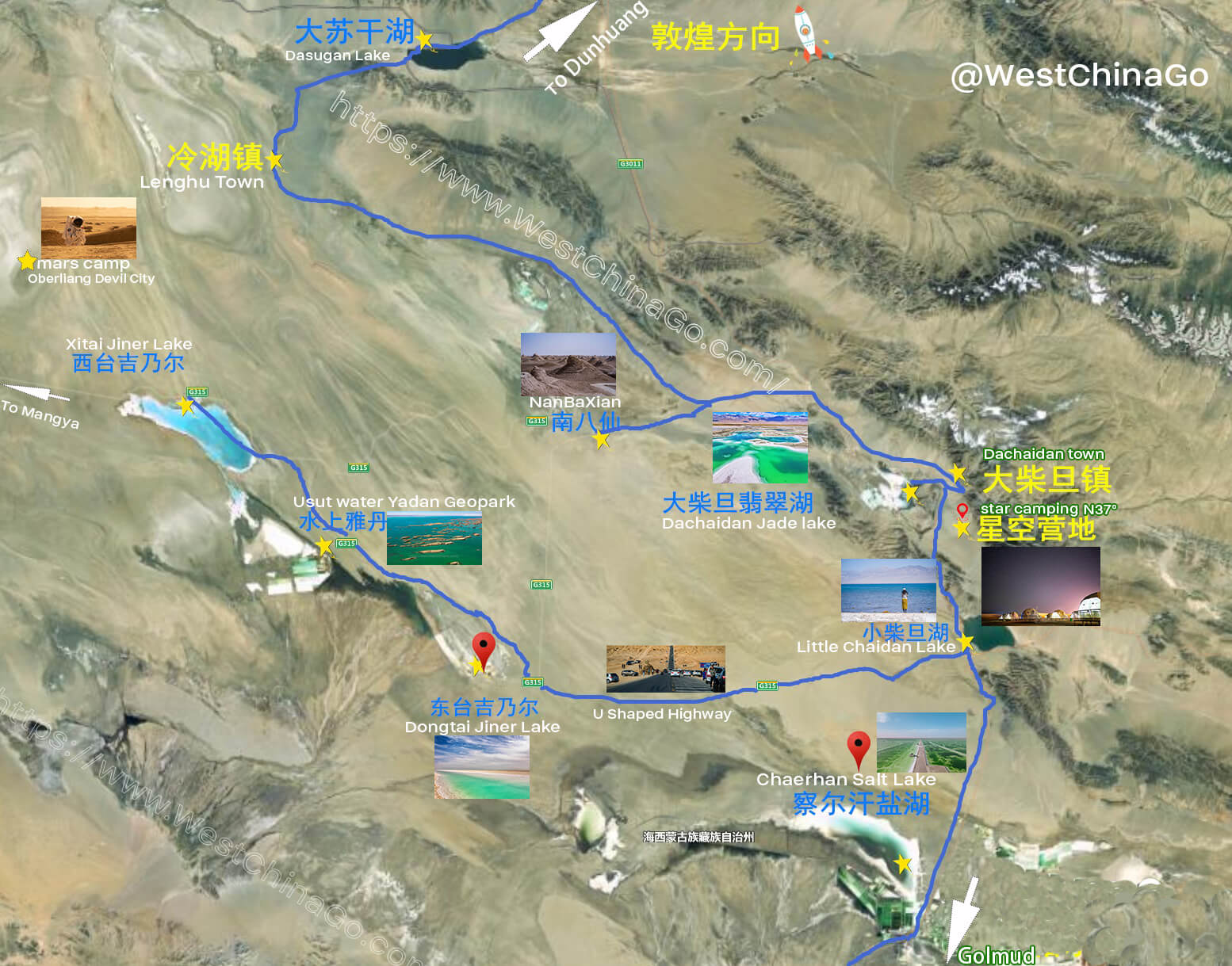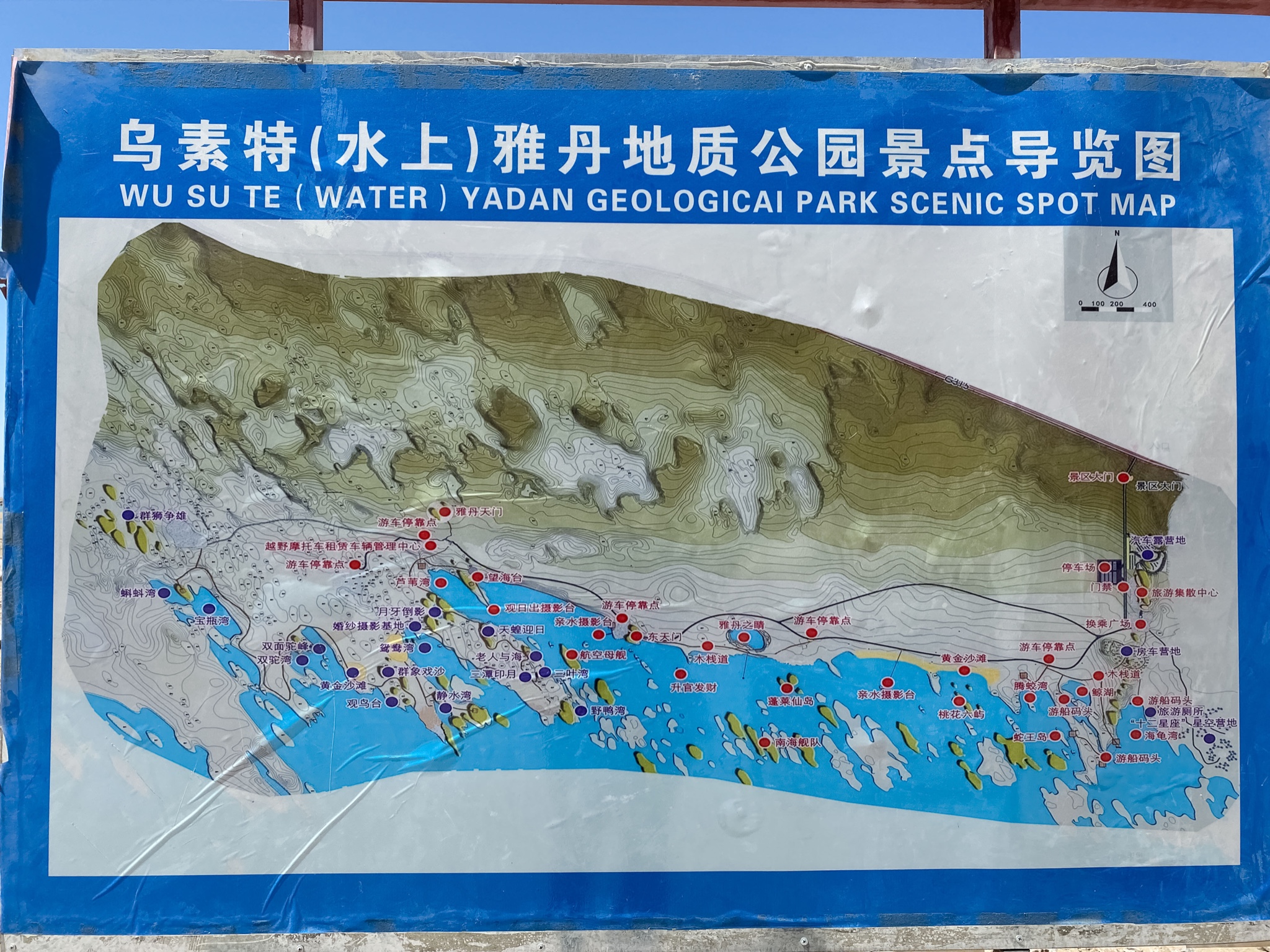 Wusute (Water) Yadan Geopark Travel Guide
Take the sightseeing bus to the terminal,
After getting off the bus, there is a large lake, and there are camels and off-road vehicles on the side.
When you come here, you need to save your physical strength. The terminal station walks along the water and the scenery is very good. When you go to the highest point where there is a tower, you can see the whole scenic spot. This way is like walking in the desert and sand, up and down, about 6 kilometers. , there is no way to go around, only to go back
To enter this scenic spot to visit and play, you need to buy two tickets, one for the scenic spot ticket and the other for the sightseeing bus ticket. The sightseeing bus will take us directly to the terminal to visit, and there will be no pick-up and drop-off on the way. On the return journey, passengers will be picked up and dropped off at each small scenic spot. Therefore, if we want to visit all the small scenic spots in this scenic spot, we must not stay at the scenic spot at the end point for too long and forget some other small scenic spots. The scenic spot at the terminal is always the most crowded, but not necessarily the most beautiful.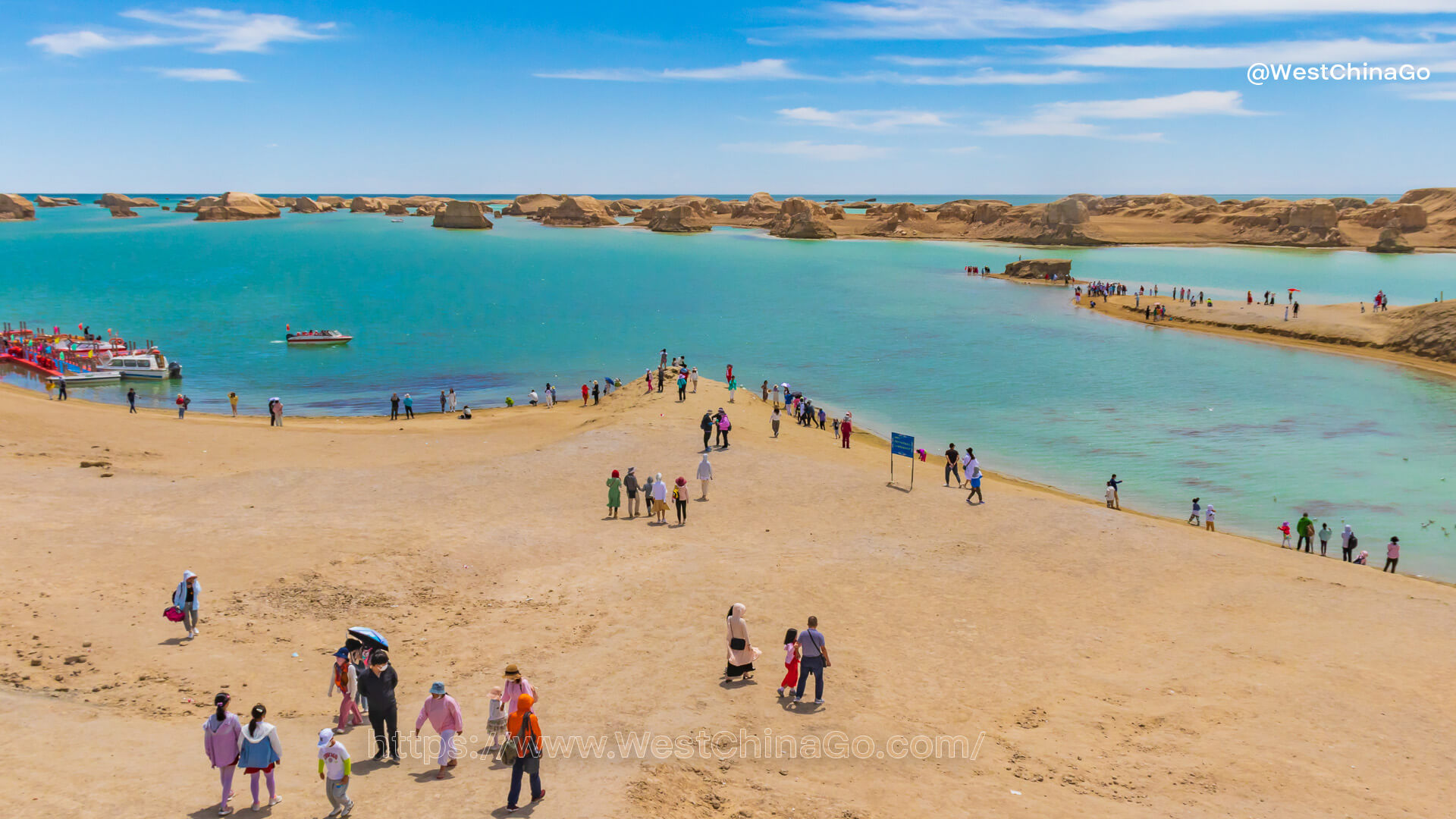 Wusute (Water) Yadan Geopark Car Rental with Driver