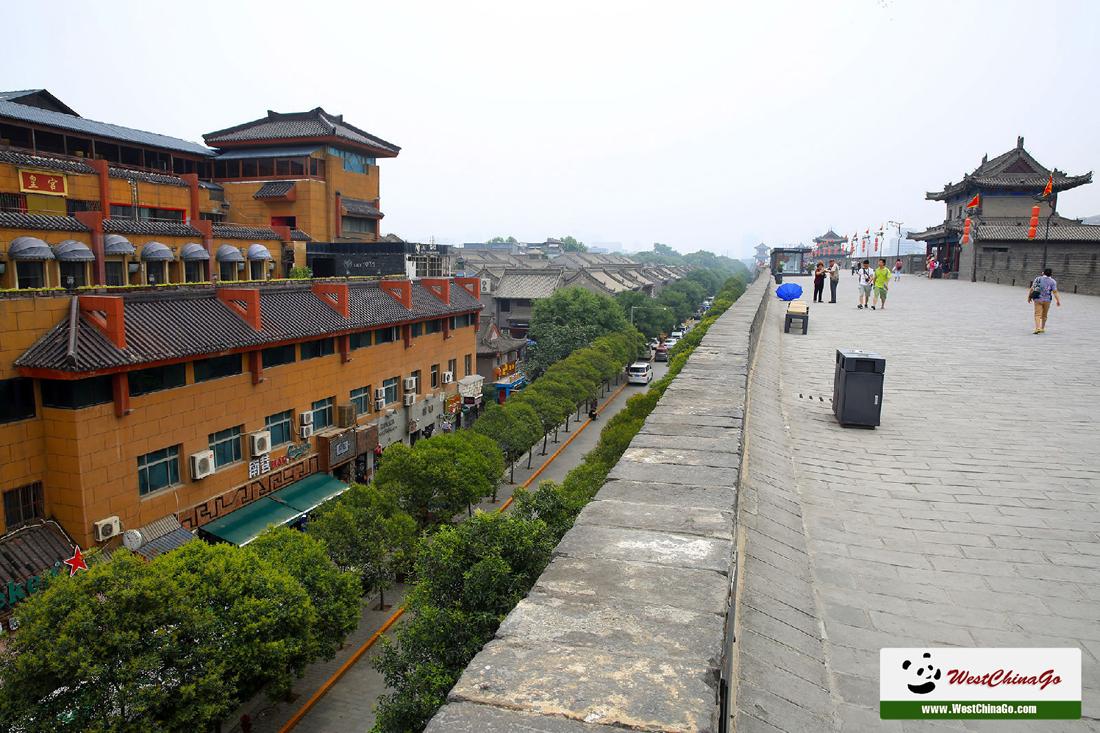 XiAn City Wall
in Xi'an, an ancient capital of China, represent one of the oldest, largest and best preserved Chinese city walls. It was built under the rule of the Hongwu Emperor (i.e., Zhu Yuanzhang) as a military defense system. It exhibits the "complete features of the rampart architecture of feudal society". It has been refurbished many times since it was built in the 14th century, thrice at intervals of about 200 years in the later half of 1500s and 1700s, and in recent years in 1983.The wall encloses an area of about 36 square kilometres (14 sq mi)
The Xi'an City Wall was proposed as a UNESCO World Heritage Site by the State Administration of Cultural Heritage of the People's Republic of China in 2008. UNESCO included the site in the tentative List of World Heritage Sites under the title "City Walls of the Ming and Qing Dynasties" as a cultural heritage designee under Criterion iii & iv. In March 1961, the Xi'an City Wall was fully approved as a heritage site as a National Historical and Cultural Town
XiAn City Wall
• Chinese Name: 西安古城墙
• Address: XiAn City,ShaanXi, China
• Area: 21,219 mi²
• Tickets:54 RMB/per
• Recommend tour timehalf Day
• phone: +86 29 8727 2792
• Offical Website: https://www.xacitywall.com/
• circumference: 13.74KM
• Opening Time: 08:00AM-22:00PM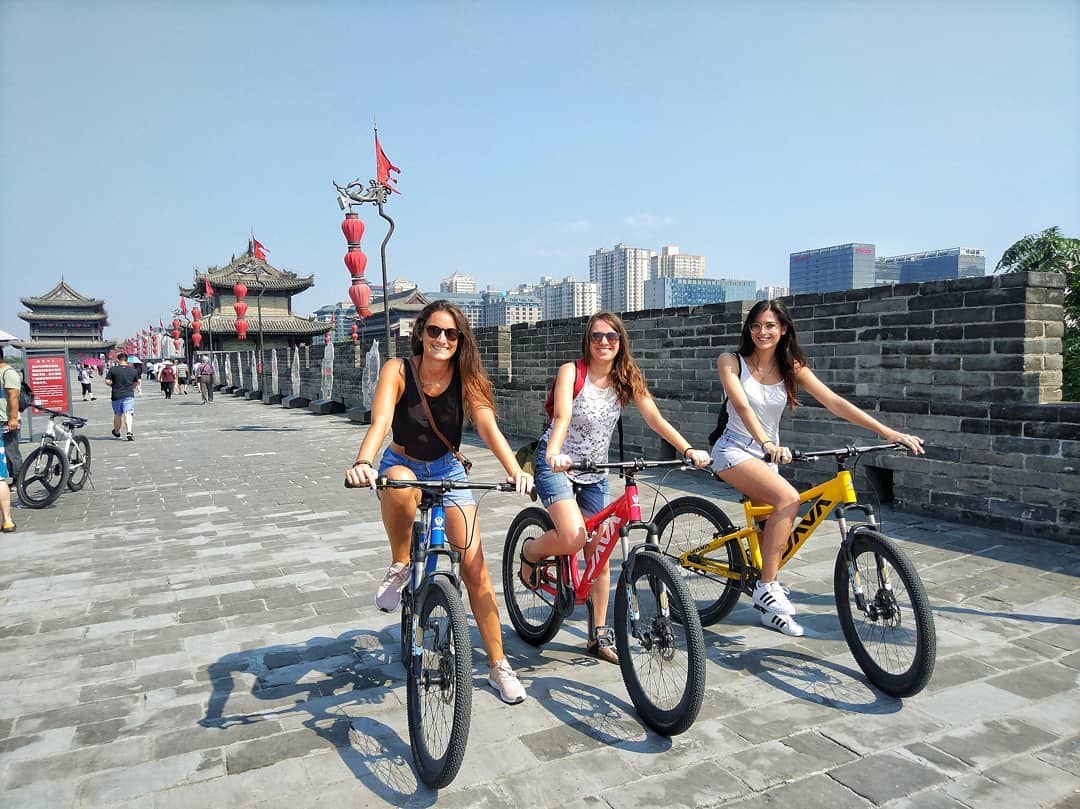 China XiAn City Wall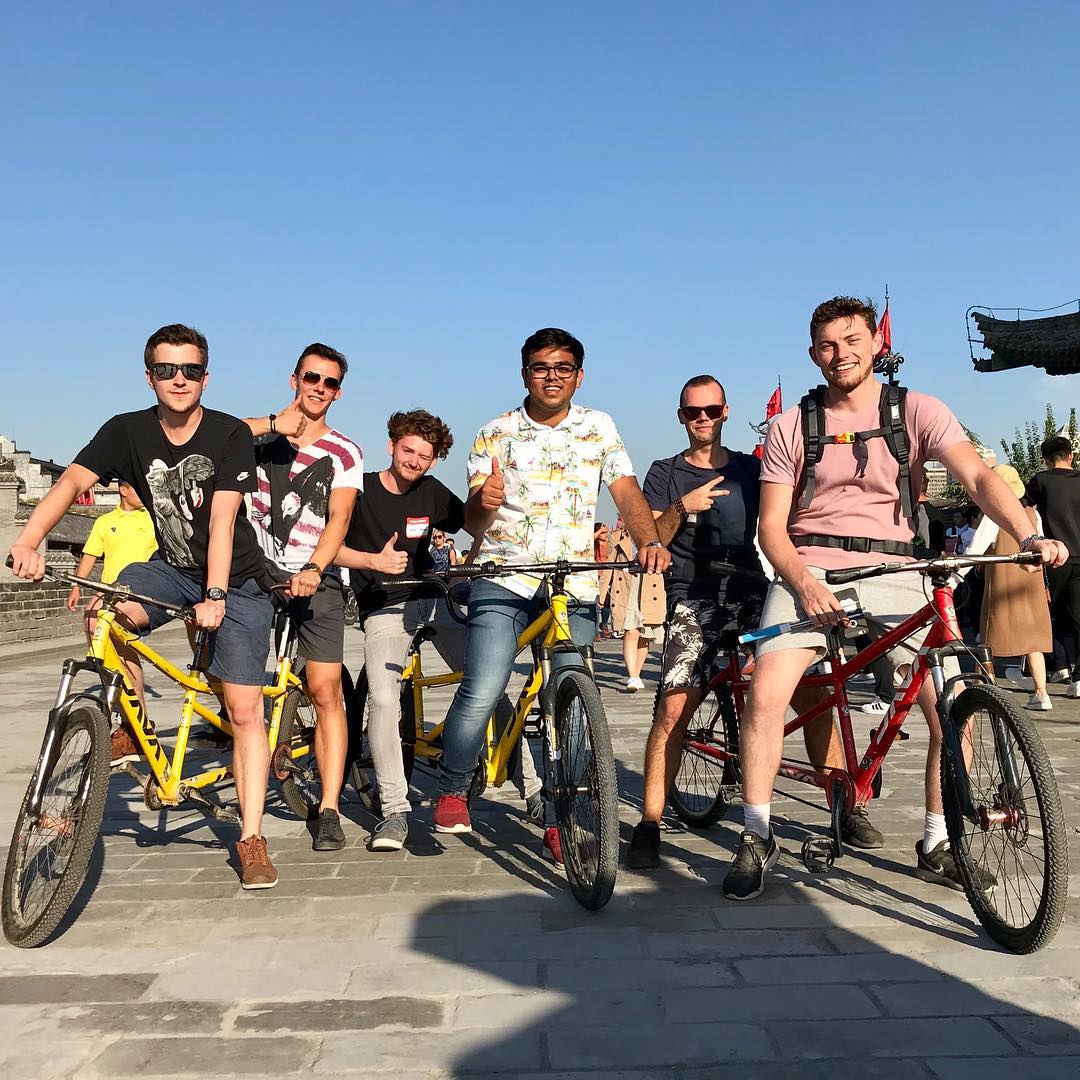 China XiAn City Wall
XiAn City Wall Overview
Located in the center of Xi'an City, the Xi'an City Wall measures 12 meters high, 18 meters wide at the base and 15 meters wide at the top. It is 13.7 kilometers long and the length of the east, west, south and north walls are, respectively, 2590 meters, 2631.2 meters, 3441.6 meters and 3241 meters.
It has four gates; Changle Gate in the east, Anding Gate in the west, Yongning Gate in the south and Anyuan Gate in the north. The existing wall was built between 1374 and 1378, making it over 600 years old.
It is the oldest and most well preserved ancient city wall in all of China. In 1961, the State Council announced that the Xi'an City Wall was included in the first batch of national important historical sites that received special preservation.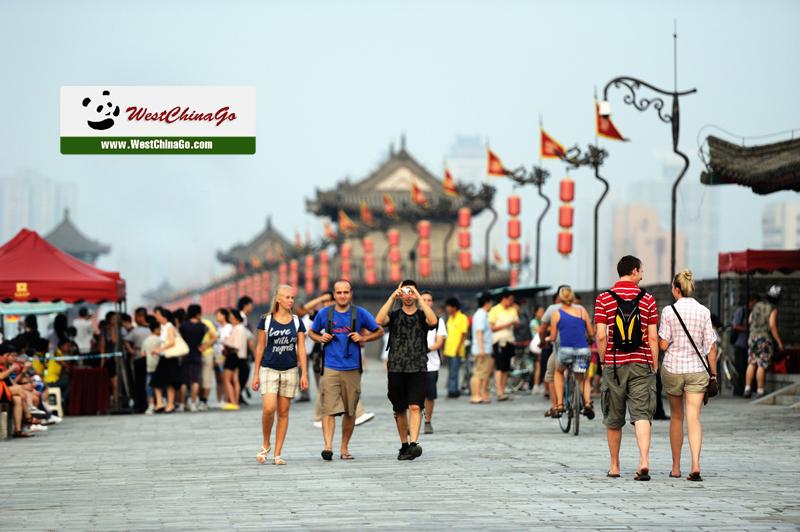 门票:54元一人 学生票半价
Admission Fee: 54 RMB/Per
Cycle Rental Fee
Fee:1person BiCYCYLE—40RMB/100MIN;deposite:200RMB/PER
2-PERSON BiCYCYLE—90RMB/120MIN,deposite:200RMB/PER
3-PEDSON BiCYCYLE—60RMB/100MIN,deposite:200RMB/PER
By eco car with one cycle around city wall —80 RMB/per
Bicycle rental: 40 yuan/100 minutes for renting a single bicycle on the wall, 90 yuan/120 minutes for a double bicycle, and 60 yuan/100 minutes for a three-person bicycle. B. You can pay a deposit of 200 yuan or a valid certificate (usually an ID card) when you rent. You can return the car at any time by paying the deposit. You can return to the car at the east, west, south and north gates.
XiAn City Wall Tour Map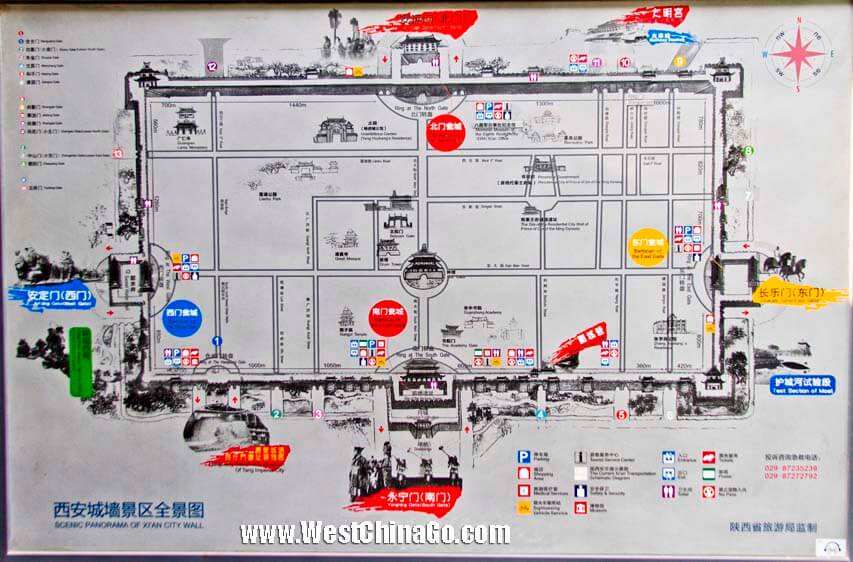 XiAn City Wall Travel Guide
XiAn City Wall.one circel around city wall need about 50 mins
at south gate.there is history cultrue show at AM 9:00 10:30
XiAn City Wall:every east west south north gate have bicycle rental service
XiAn City Wall tickts free when 15th day of every month
XiAn City Wall,8th—13th of every month,you can book the free tickets
kids under 1.2m and senior above 70 years old—free tickets
How to get to XiAn City Wall
By Bus
BUS lINE:6、11、12、16、23、26 to south gate
By Taxi
Practical Chinese for taxi driver:
请载我们到西安城墙永宁门
More Info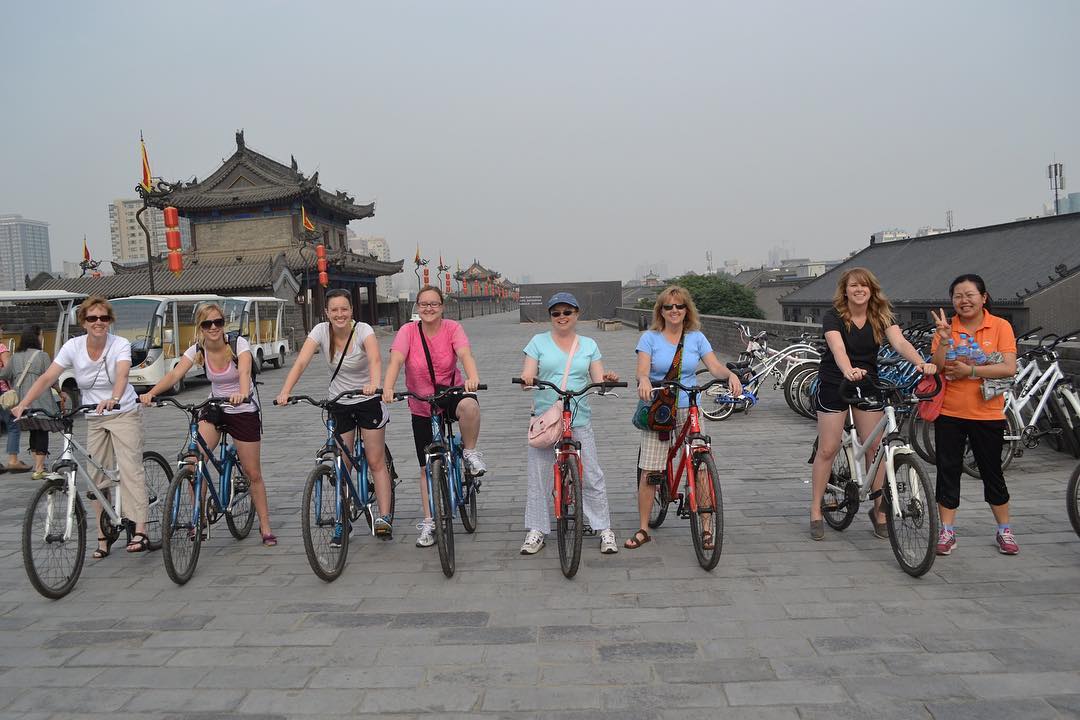 China xian Terracotta Warrior Tours Package
2 Days Xian Tours

Terracotta Warrior + City Tour

2 Days Xian Tours

Terracotta Warrior + City Tour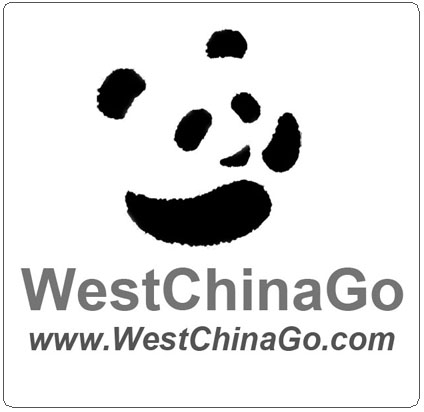 ChengDu WestChinaGo Travel Service
www.WestChinaGo.com
Address:1Building,1# DaYou Lane,,DongHuaMen St, JinJiang District,ChengDu.China 610015
Tel:+86-135-4089-3980
info@WestChinaGo.com