Xi'an Tang Dynasty Furong Garden
Xi'an Tang Dynasty Furong Garden
Chinese Name: 大唐芙蓉园
Address: No. 99 Furong West Road, Qujiang New District, Xi'an City, Shaanxi Province (陕西省西安市曲江新区芙蓉西路99号)
Founded Time: 2004
Tickets:FREE
Area:1000 acres
Recommend tour time2-3 hrs
Phone: +86 029-85511888
Offical Website:
Opening Time: Year-round 09:00-22:00 (last admission 21:30)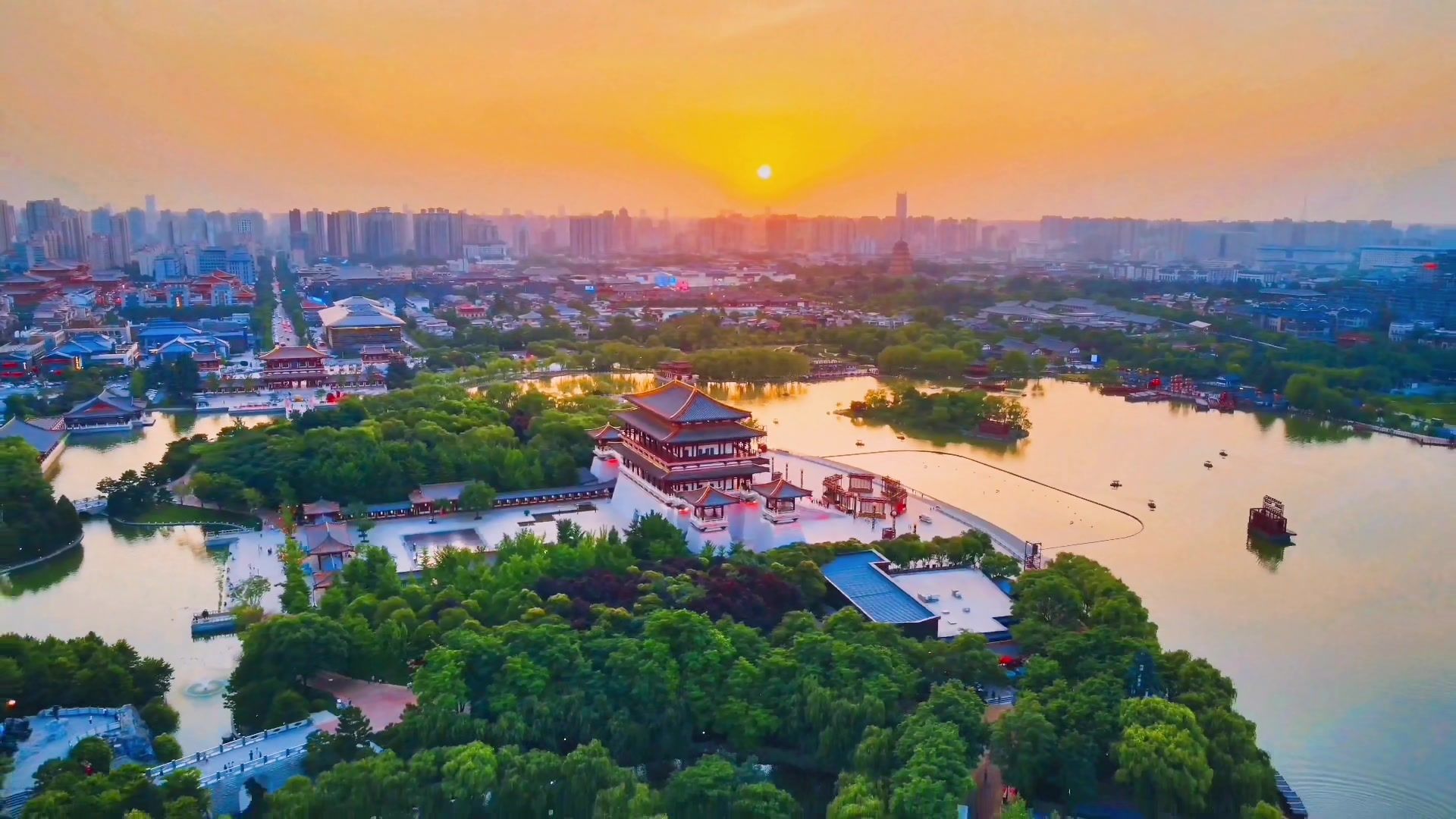 Xi'an Tang Dynasty Furong Garden
Master Planning and Architectural Design
The National 5A Scenic Spot Datang Furong Garden is located in Qujiang New District in the south of Xi'an, facing the Big Wild Goose Pagoda far away. It covers an area of 998 mu, including 300 mu of water area, 440 mu of green space and nearly 100,000 square meters of construction area. Zhang Jinqiu, an academician of the Chinese Academy of Engineering, is responsible for the overall planning and architectural design of the buildings in the park, and Mr. Hiroshi Akiyama, a Japanese garden master, is responsible for the landscape design. Since it was officially opened to the outside world on April 11, 2005 (the third day of the third lunar month), it has been committed to creating high-quality, high-standard brand tourist attractions.
Planning and Positioning
With the goal of building "a garden of history, a garden of spirit, a garden of nature, a garden of humanities, and a garden of art", Datang Furong Garden specially invited more than ten Tang historians, Tang poems, Tang paintings, An expert group composed of Tang Jian experts, doctoral supervisors, researchers and tourism experts re-excavated and sorted out the historical and cultural content of Datang Furong Garden, re-planned and positioned the landscape of the whole garden, and divided the imperial cultural area, women's Cultural area, poetry culture area, imperial examination culture area, tea culture area, song and dance culture area, food culture area, folk culture area, diplomatic culture area, Buddhist culture area, Taoist culture area, children's play area, gate landscape culture area, water show Fourteen landscape and cultural areas, including the performance area, reproduce the splendid civilization of the Tang Dynasty in an all-round way. There are more than 20 scenic spots such as Ziyun Building, Ladies Hall, Lu Yu Tea House, Apricot Garden, Caixia Corridor, Qujiang Liuyin, Beauty Walk, Tangshi Gorge, Zhuyu Terrace, etc. It concentrates on displaying the glorious spirit of the Tang Dynasty and its unparalleled culture and art. It is known as a tourist attraction that "shocks the people of the country and surprises the world".
theme show
The theme of the park is a large-scale water dance light and shadow show "Chasing Dreams of the Tang Dynasty", taking a boat tour to visit the dreamy holy land together; "Drum" by Yan Music, interprets Dongcang Drum Music, an intangible cultural heritage of human beings; "Looking for Dreams·Furongli" by Datang Ladies Space Station brings you an immersive dream-seeking Tang Dynasty, as well as boutique culture such as New Year's Spring Festival, Shangsi Festival, Qujiang Flower and Moon Banquet Brands and projects of tourism activities. There are many free daily performances at scenic spots, which are a warm invitation from the Tang Dynasty to tourists, so that they can experience the sacred grandeur of the royal culture in a shocking way.
As a theme park with excellent quality, full of personality and rich cultural connotations, Datang Paradise is also a cultural window for Xi'an to show the world the ancient historical heritage of Chang'an and the prosperity of the Tang Dynasty and a cultural gate to attract the world to understand China…
Xi'an Tang Dynasty Furong Garden Photo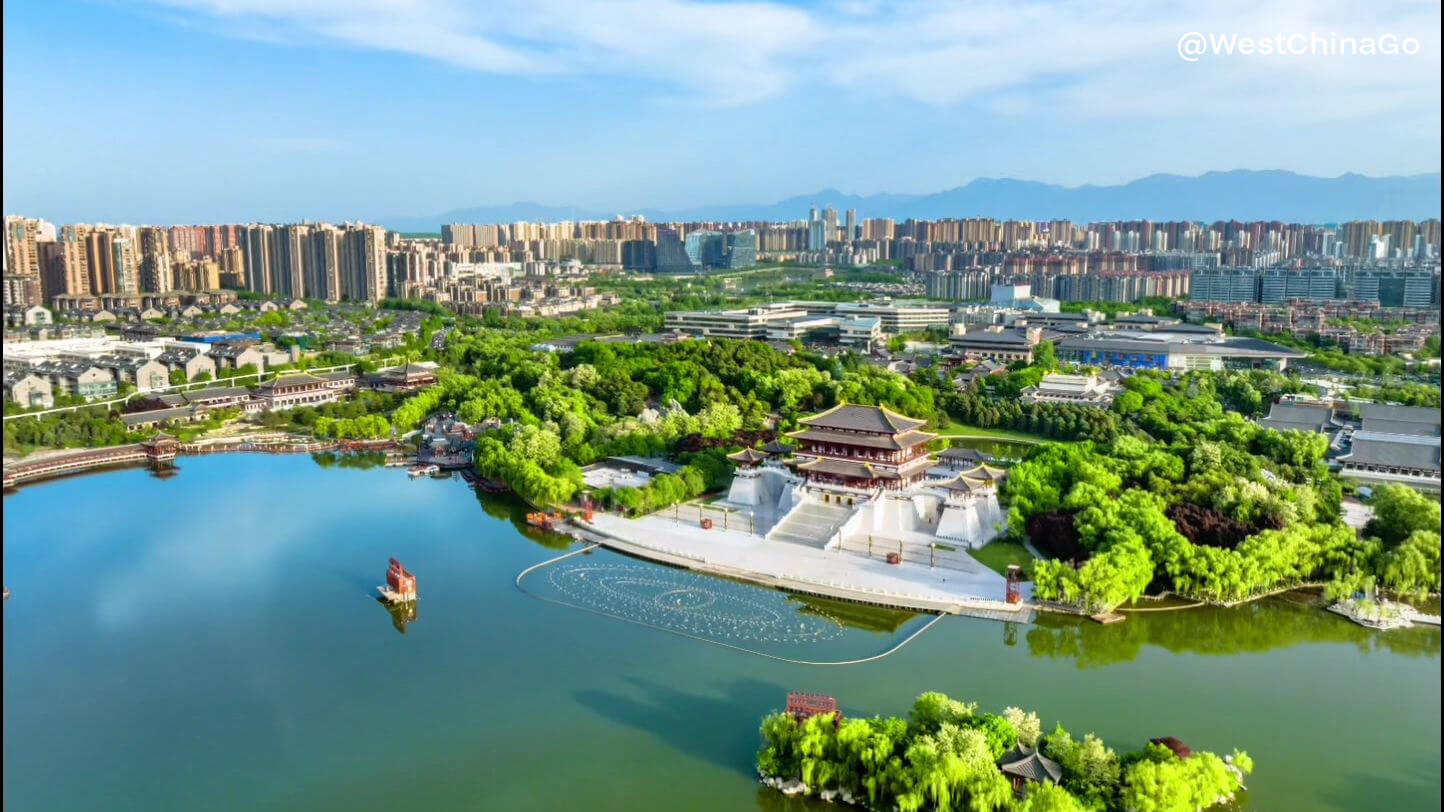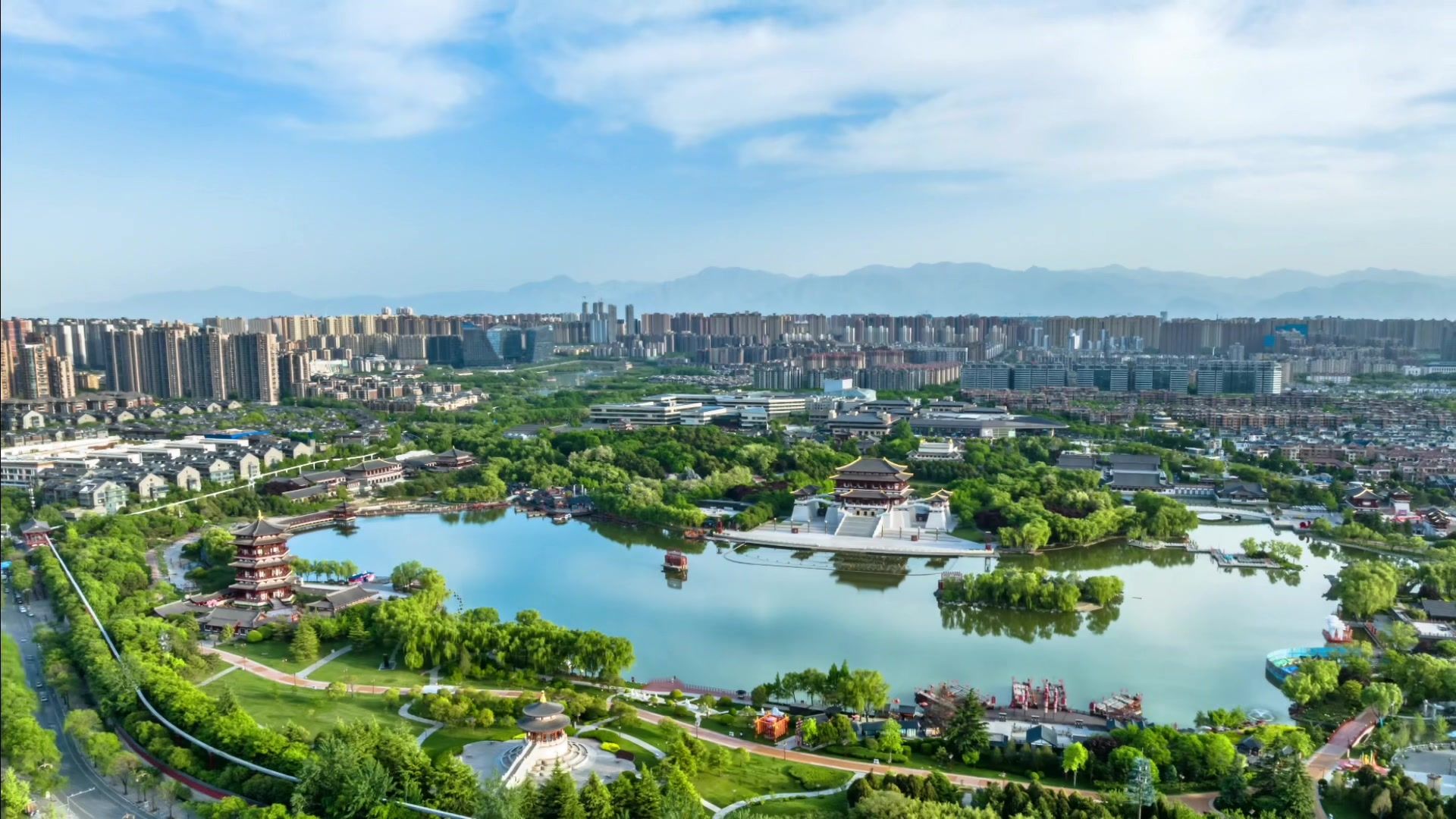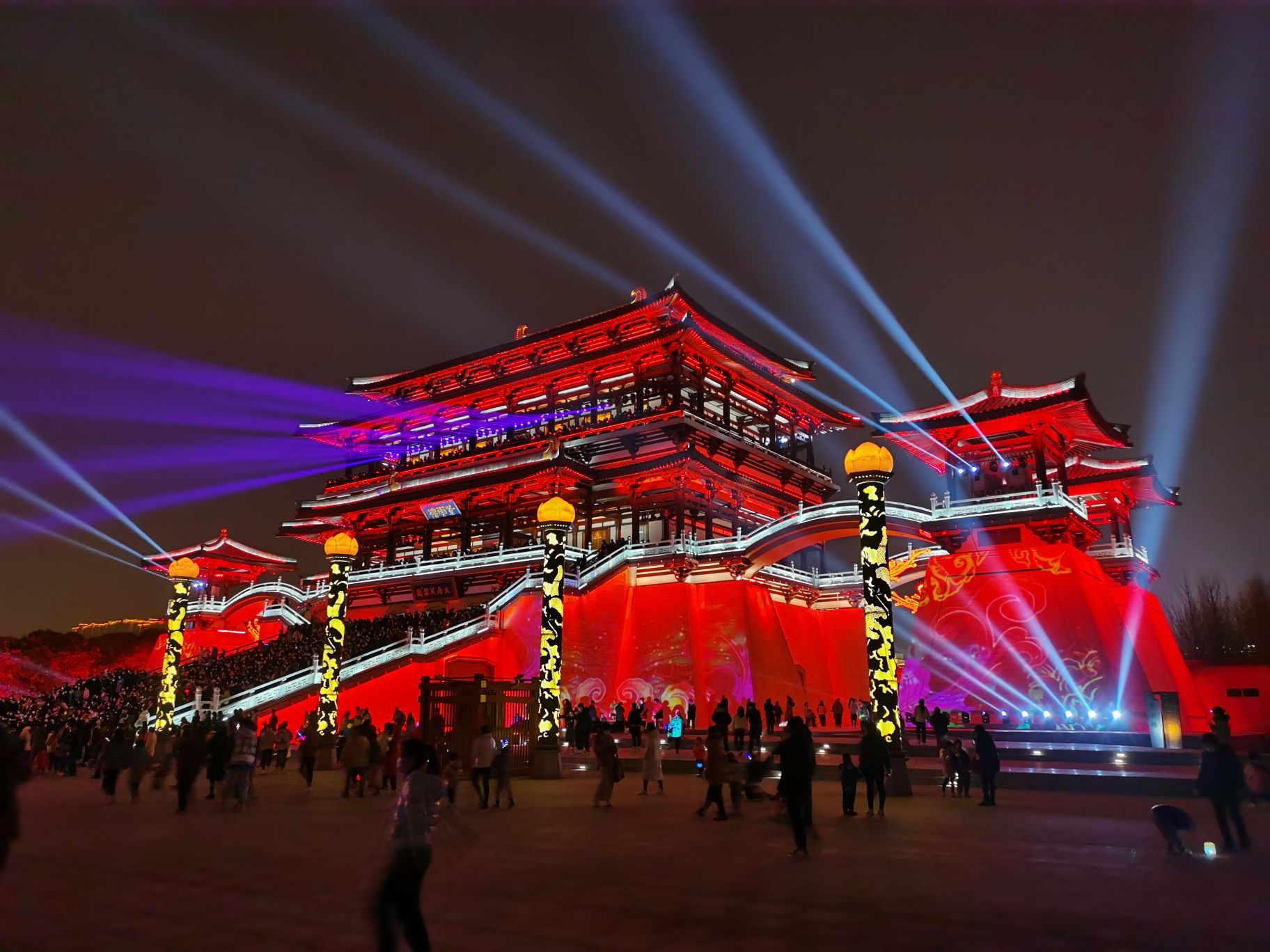 Xi'an Tang Dynasty Furong Garden Video
Xi'an Tang Dynasty Furong Garden Tourist Map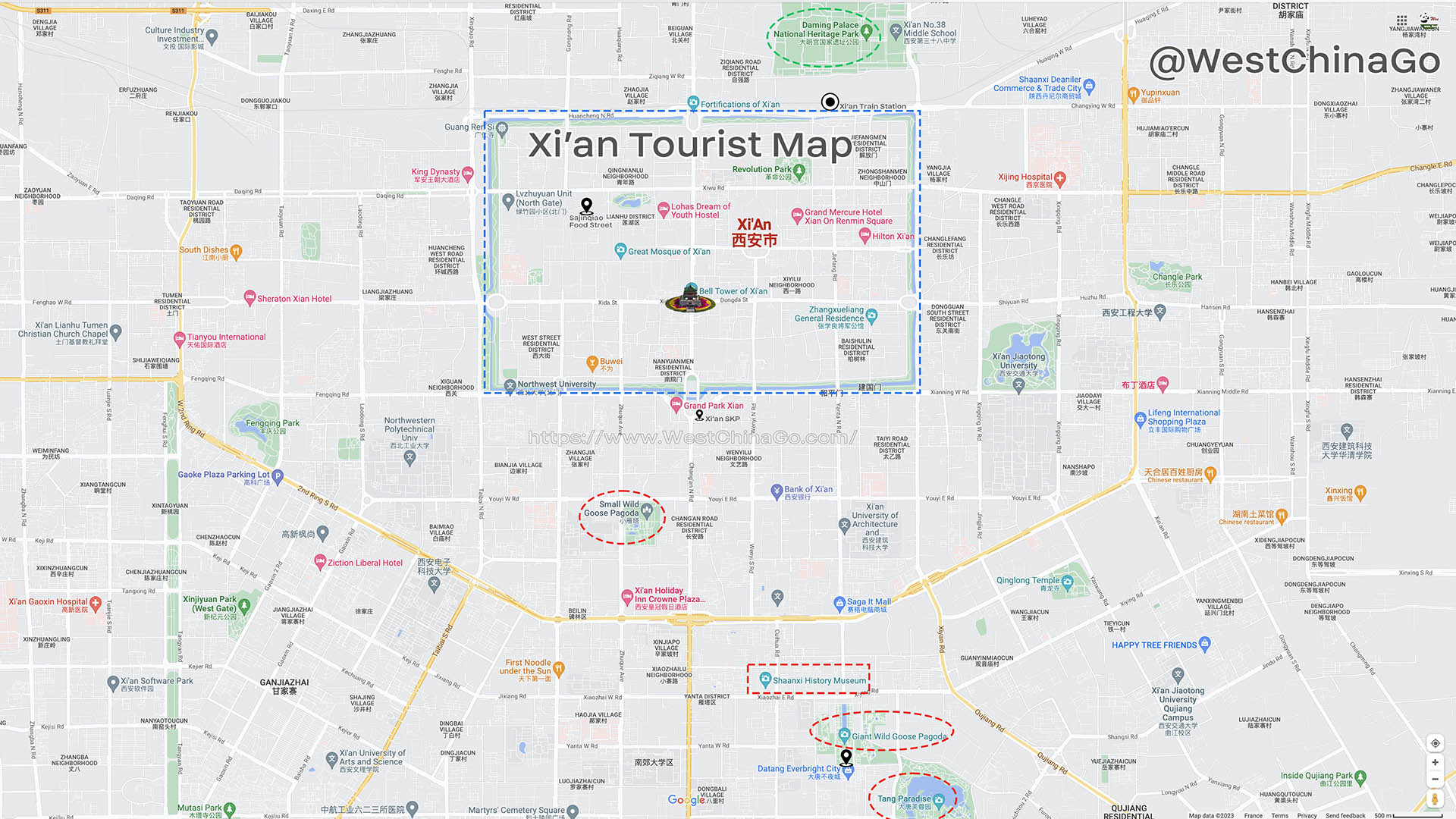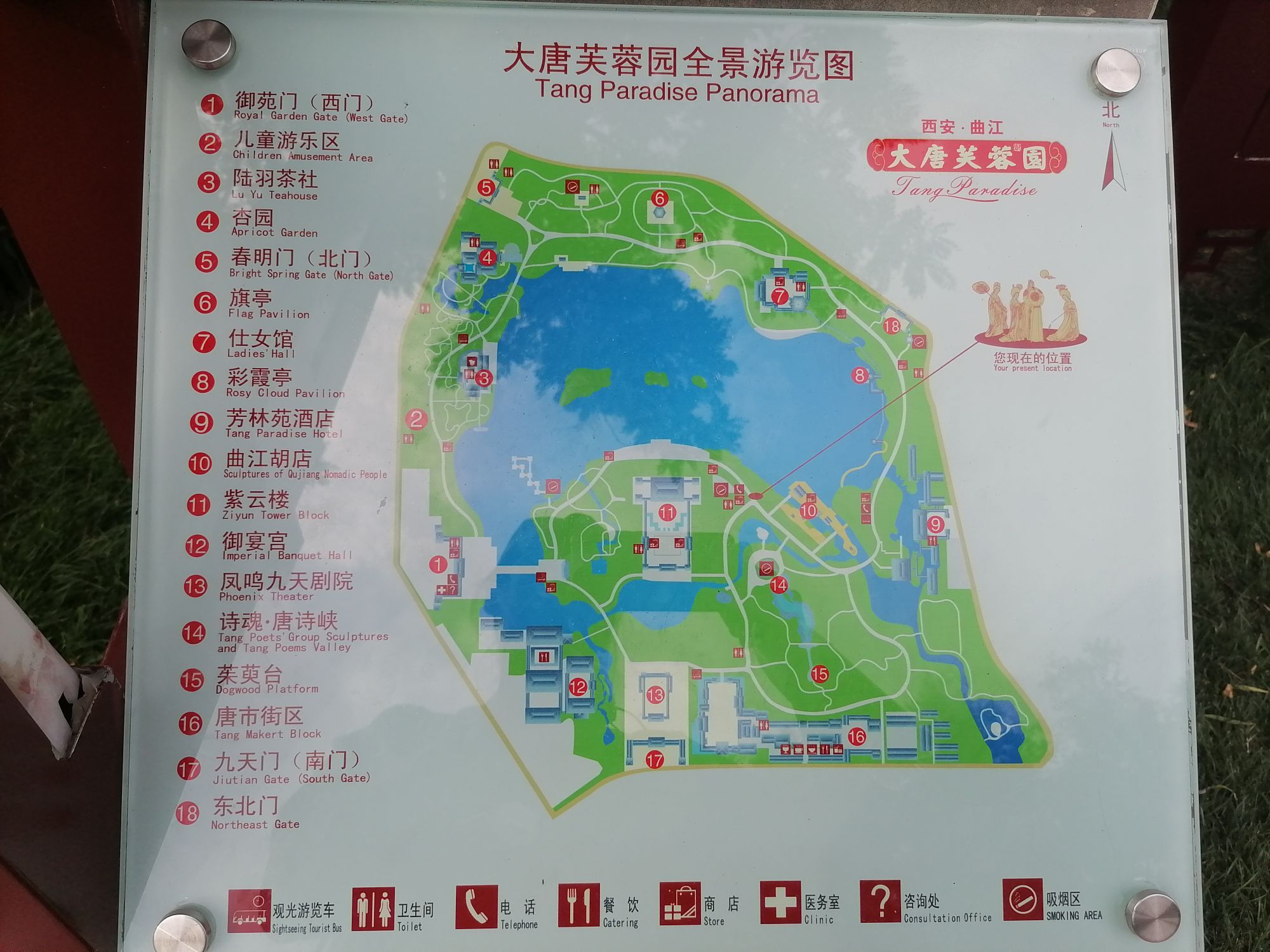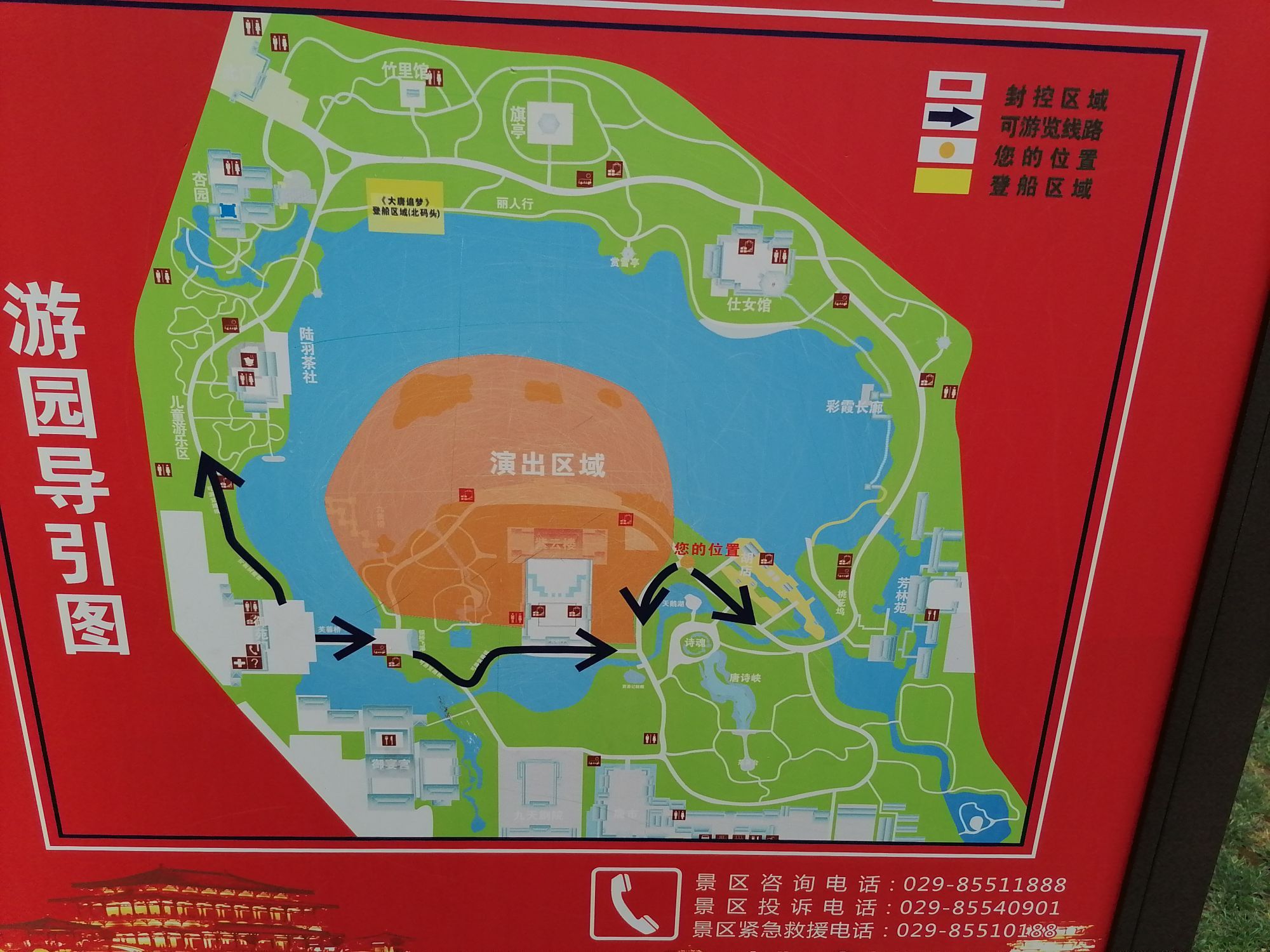 How To Get To Xi'an Tang Dynasty Furong Garden
By Taxi
Practical Chinese:for taxi driver
pls take us to Xi'an Tang Dynasty Furong Garden
请载我们到大唐芙蓉园
By Subway
Take Xi'an Metro Line 4 and get off at DaTang FuRongYuan Station(大唐芙蓉园 )
Xi'an metro map