Xi'an Tang Dynasty Furong Garden
Xi'an Tang Dynasty Furong Garden
Chinese Name: 大唐芙蓉园
Address: No. 99 Furong West Road, Qujiang New District, Xi'an City, Shaanxi Province (陕西省西安市曲江新区芙蓉西路99号)
Founded Time: 2004
Tickets:FREE
Area:1000 acres
Recommend tour time2-3 hrs
Phone: +86 029-85511888
Offical Website:
Opening Time: Year-round 09:00-22:00 (last admission 21:30)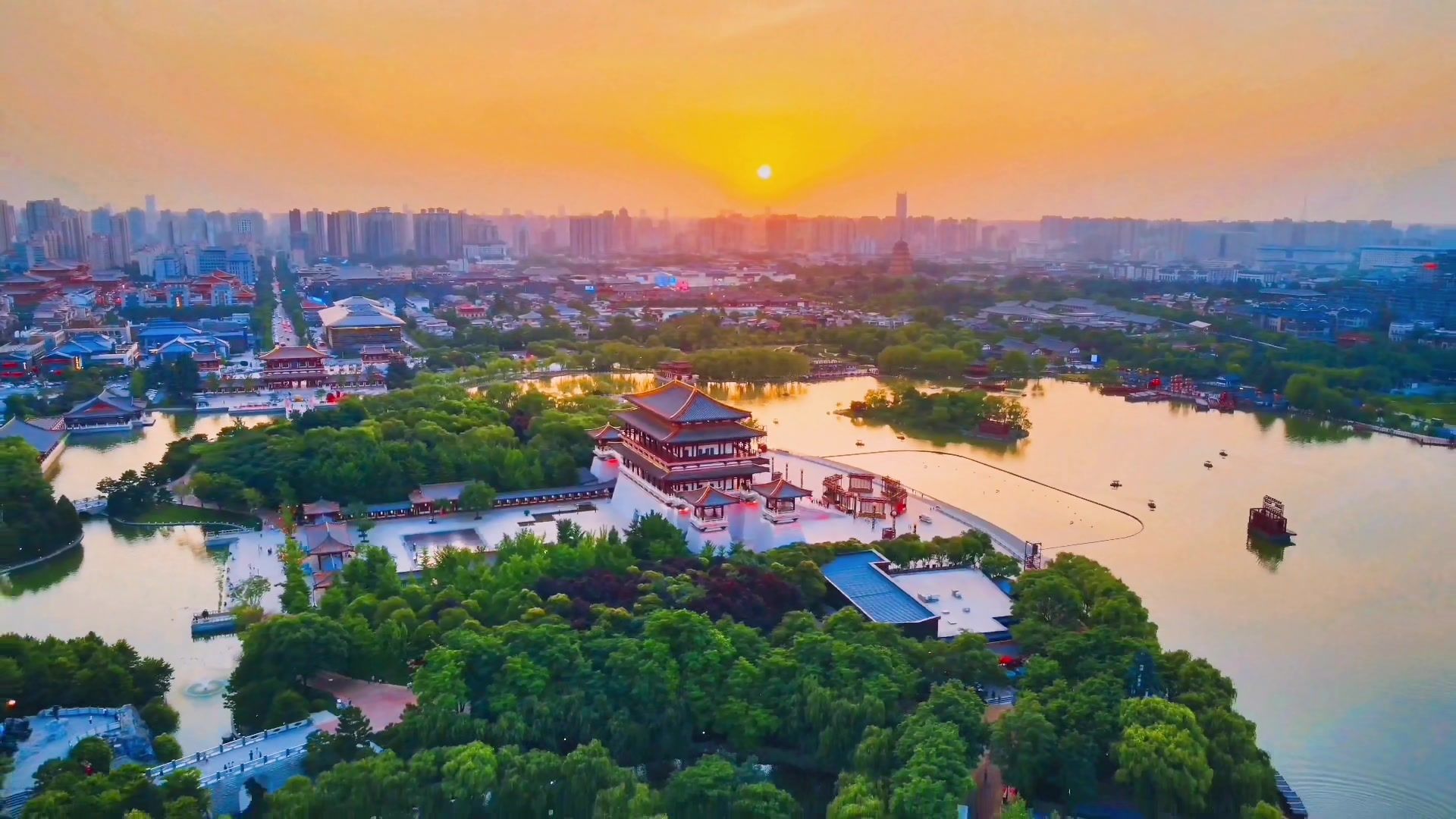 Xi'an Tang Dynasty Furong Garden
The Tang Dynasty Furong Garden is located on the southeast side of the Big Wild Goose Pagoda. It is north of the original Tang Dynasty Furong Garden site. It was rebuilt in the style of the Tang Dynasty royal garden. , covers an area of 1,000 acres, of which the water area is 300 acres.
Datang Furong Garden is divided into emperor culture area, women culture area, poetry culture area, imperial examination culture area, tea culture area, song and dance culture area, food culture area, folk culture area, diplomatic culture area, Buddhist culture area, Taoism culture area, There are 14 landscape cultural areas, including children's entertainment area, gate landscape cultural area, and water show performance area.
It focuses on displaying the spirit of the Tang Dynasty, which is a pillar of the sky, shining in all directions, the splendid and unparalleled culture and art, and its majestic atmosphere that traverses the sky and overlooks everything.
The main scenic spots in the park are: Ziyun Tower, Fengming Jiutian Theater, Royal Banquet Palace, Tang City, Fanglin Garden, Ladies' Hall, Caixia Pavilion, Luyu Tea House, Xingyuan, Poetry Soul, Tangshi Gorge, Qujiang Liuyin, Flag Pavilion , Beauty Walk, Taohuawu, Cornelian Terrace, etc. (紫云楼、凤鸣九天剧院、御宴宫、唐市、芳林苑、仕女馆、彩霞亭、陆羽茶社、杏园、诗魂、唐诗峡、曲江流饮、旗亭、丽人行、桃花坞、茱萸台)These attractions are mainly built on Furong Lake and are distributed around Furong Lake. Ziyun Tower is the center of the whole scenic spot.
Xi'an Tang Dynasty Furong Garden Photo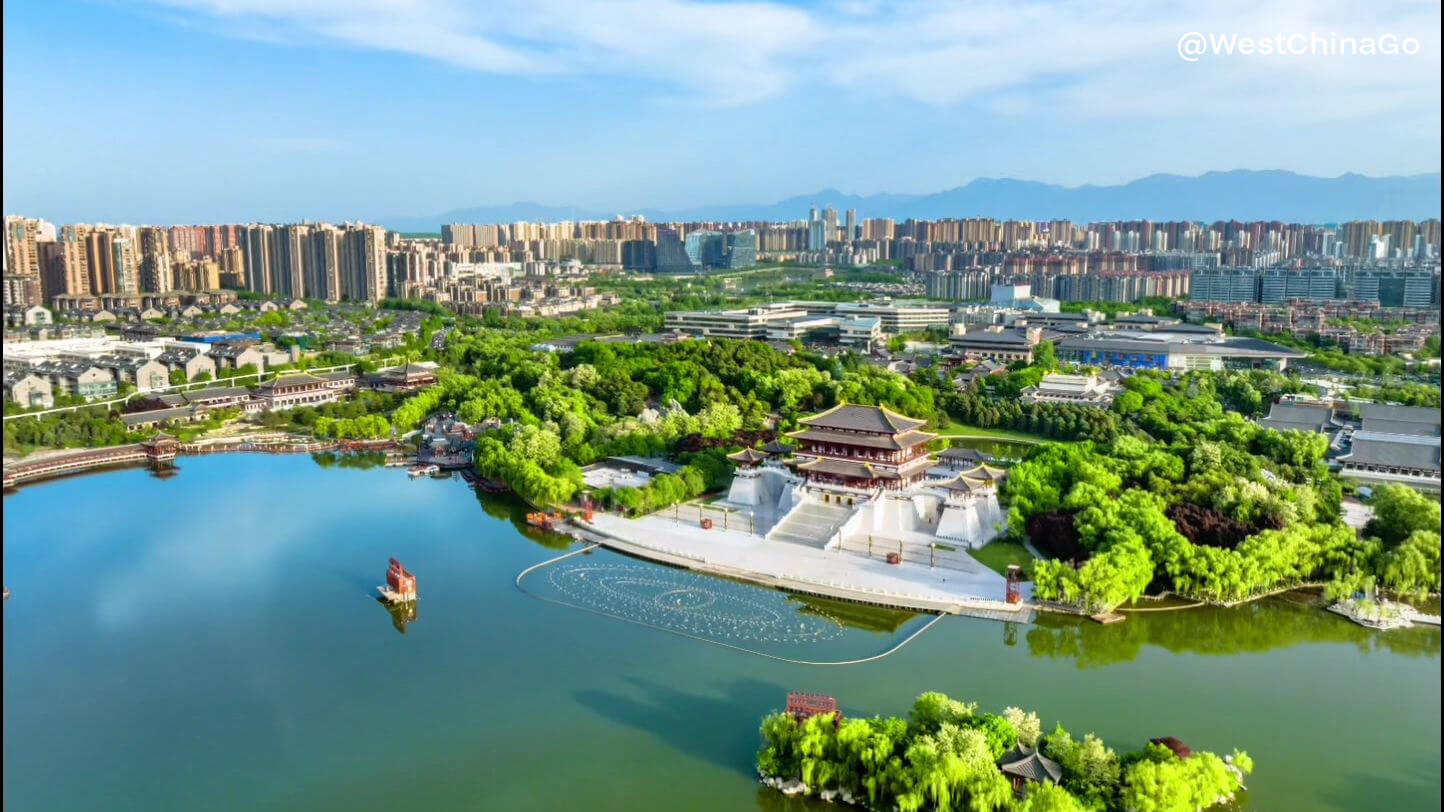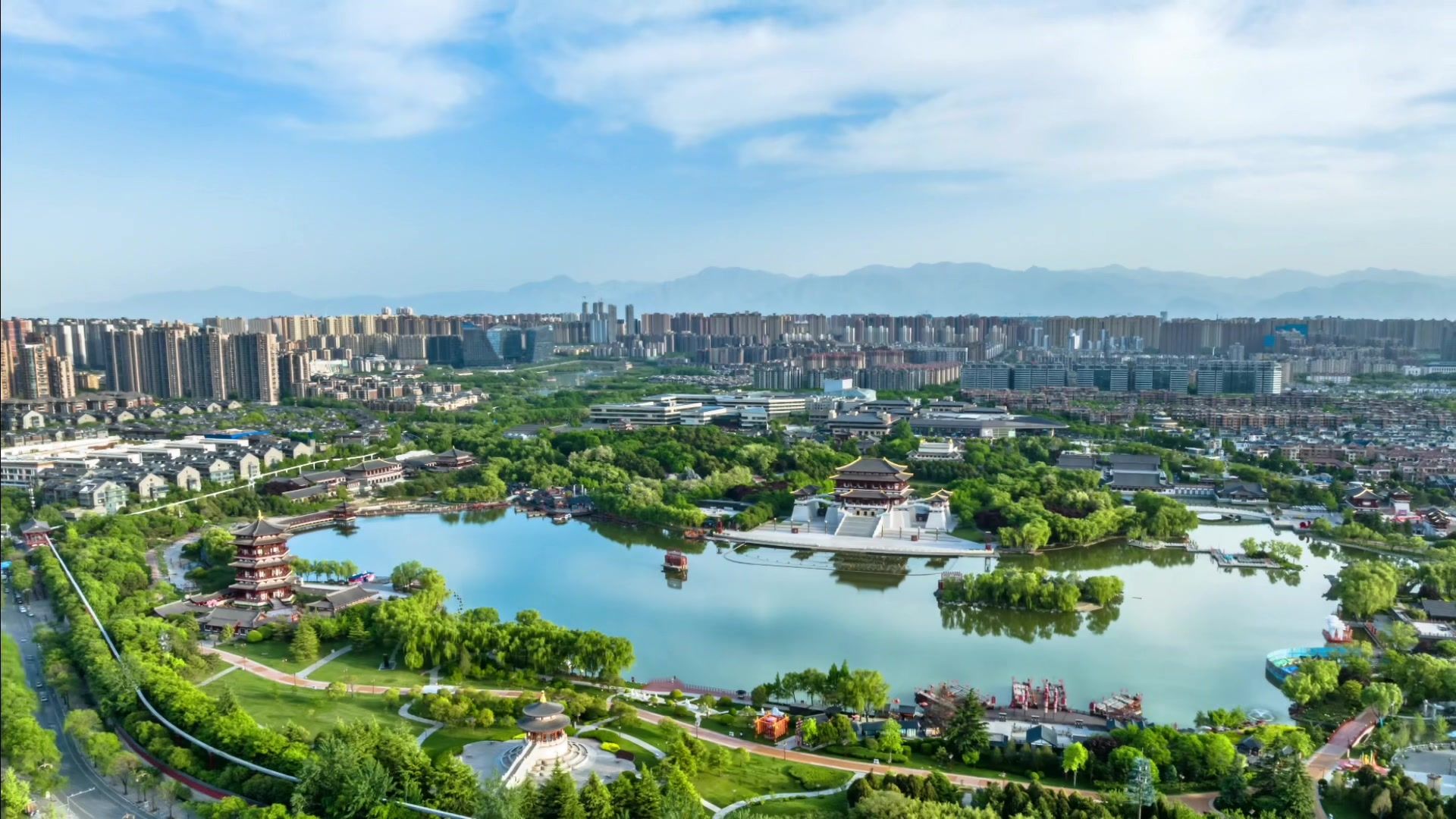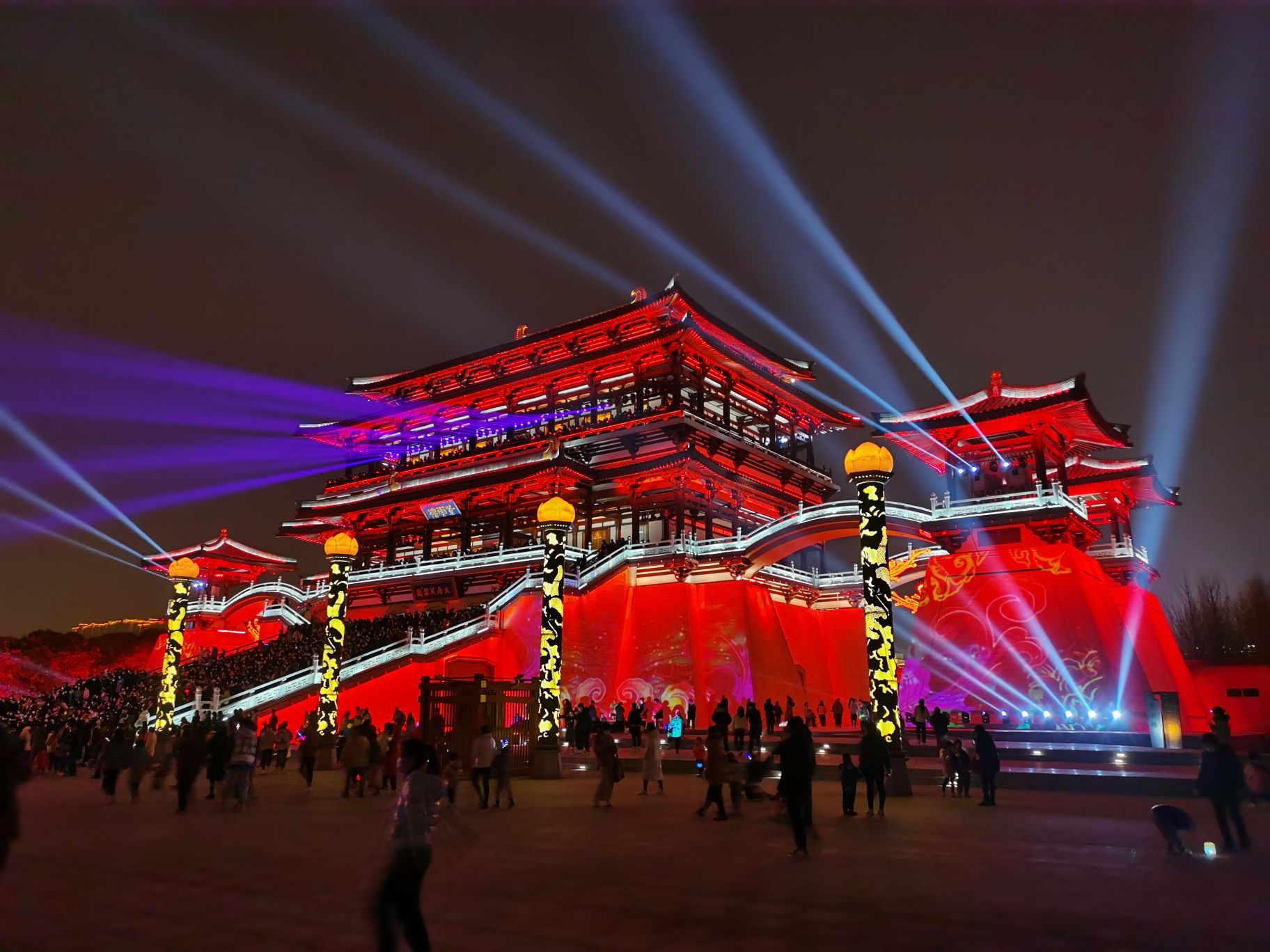 Xi'an Tang Dynasty Furong Garden Video
Xi'an Tang Dynasty Furong Garden Tourist Map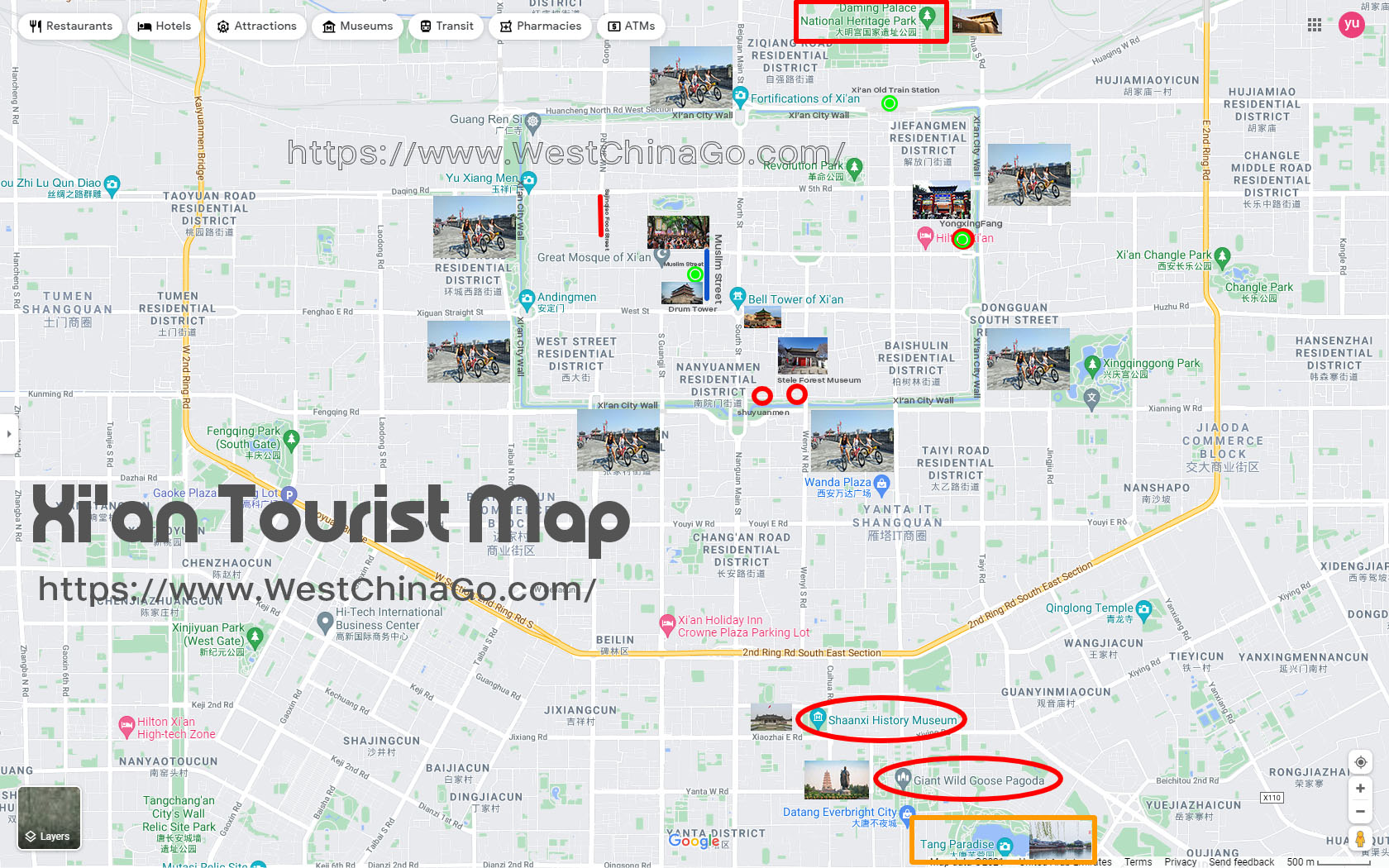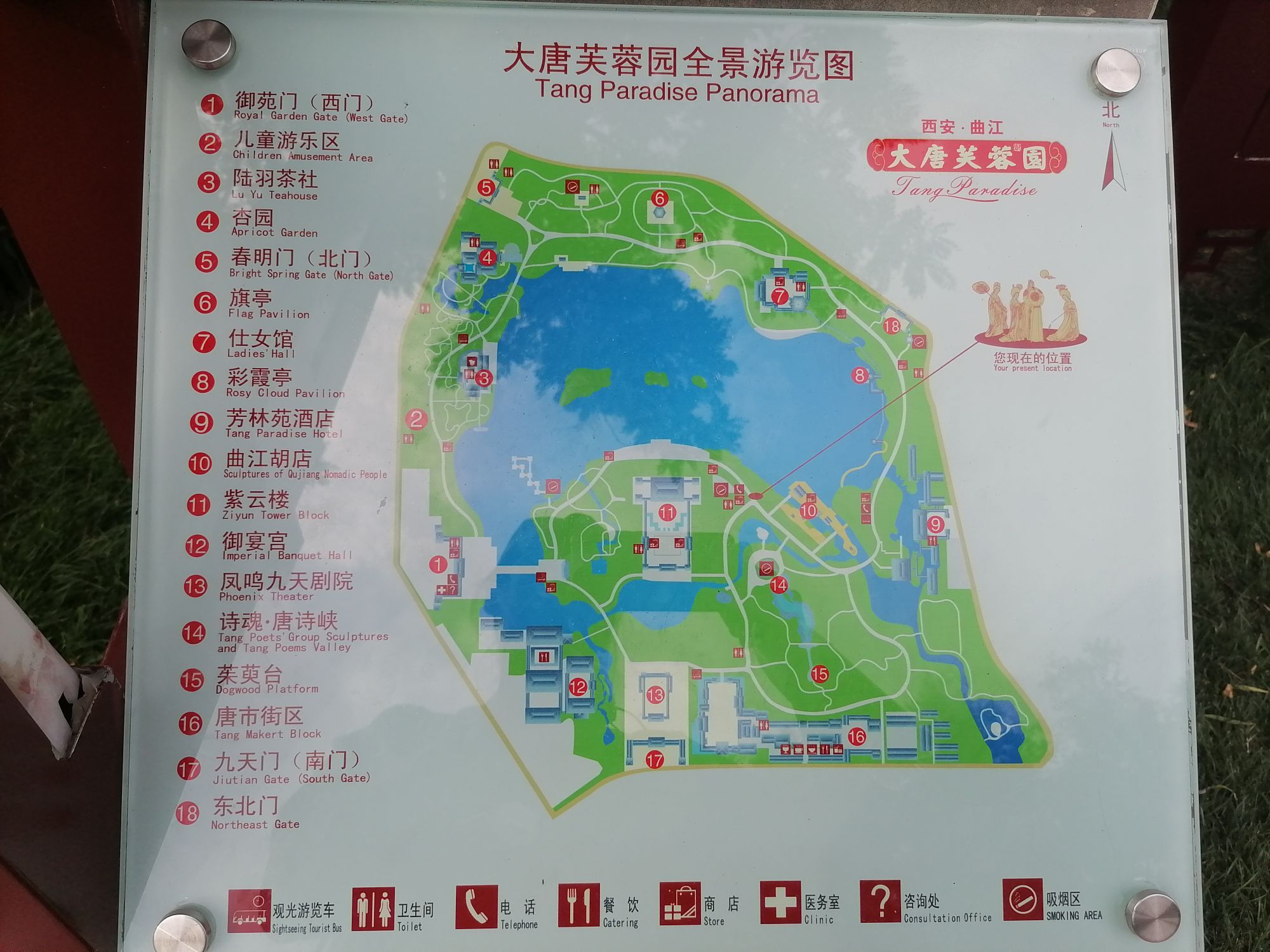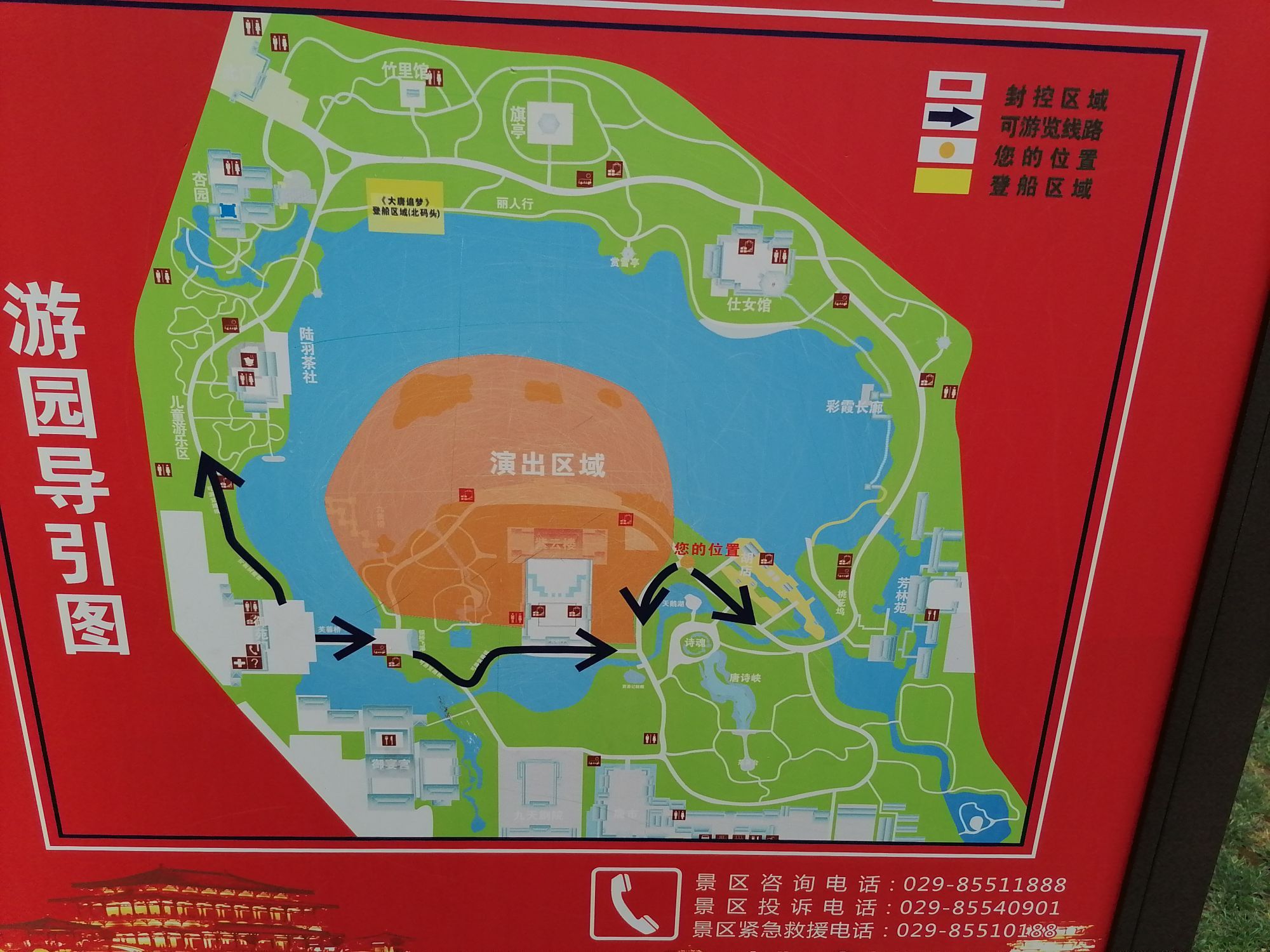 How To Get To Xi'an Tang Dynasty Furong Garden
By Taxi
Practical Chinese:for taxi driver
pls take us to Xi'an Tang Dynasty Furong Garden
请载我们到大唐芙蓉园
By Subway
Take Xi'an Metro Line 4 and get off at DaTang FuRongYuan Station(大唐芙蓉园 )
Xi'an metro map