QingHai XINING DongGuan mosque
Dongguan Mosque,XiNing
Chinese Name: 青海西宁东关清真寺
Address: 西宁市城东区东关大街34号
Tel: 0971-8177126
Opening Time:8:00-18:00 in winter, 8:00-20:00 in summer; Friday morning is the worship time, not open to the public, open to the public after 14:30
Recommended Visiting Time:1-3 H
Tickets : free
Notice: Friday is not open for visiting
Dongguan Mosque,XiNing
Dongguan Grand Mosque, located at the south side of Dongguan Street in Qinghai's capital city Xining, is the largest mosque in the province and one of the largest in northwest China, covering an area of 11,940 square meters (1.194 hectares). It is also the best-protected ancient building in the city.
The style of the mosque combines both traditional Chinese design and Islamic architectural features, with grand appearance and delicate, dazzlingly inside ornaments interior appointments. Its prayer hall can hold up to 3,000 people.
With a history of more than 600 years, the mosque is not only well known for its magnificent architecture but also for its role as a religious education center and an Islamic institute of higher learning. When Islam's important holidays come around, tens of thousands of worshippers come to participate in ceremonies and religious activities.
The largest mosque in Qinghai Province, with majestic architecture, blends Han, Tibetan and Islamic styles. The main hall of worship is the largest building in the temple.
Whenever it is worshipped here, there are often many large-scale churches, but the scenes are very quiet and very shocking.
After the night falls, the green light will be lit outside the mosque. The whole mosque is beautiful and fantastic. It is very good to watch outside the temple.
Because it is a mosque, there are certain courtesy requirements. When you visit, keep quiet and respect each other.
The East Gate of the Qing Dynasty in Xining is a famous building in the ancient city of Xining, located on the south side of Dongguan Street in Xining. In the history of the Great Mosque, it has been destroyed many times and built continuously. The temple is built with great ambiguity and sits on the west side of the temple. It has the architectural features of Chinese classical architecture and ethnic style. The sculptures are colorful and magnificent, and the hall is spacious and tall. Bright, can accommodate more than 3,000 Muslims at the same time. Inside the temple and the entire temple, it looks simple and elegant, solemn and solemn, rich in Islamic characteristics, and is a provincial-level cultural relics protection unit.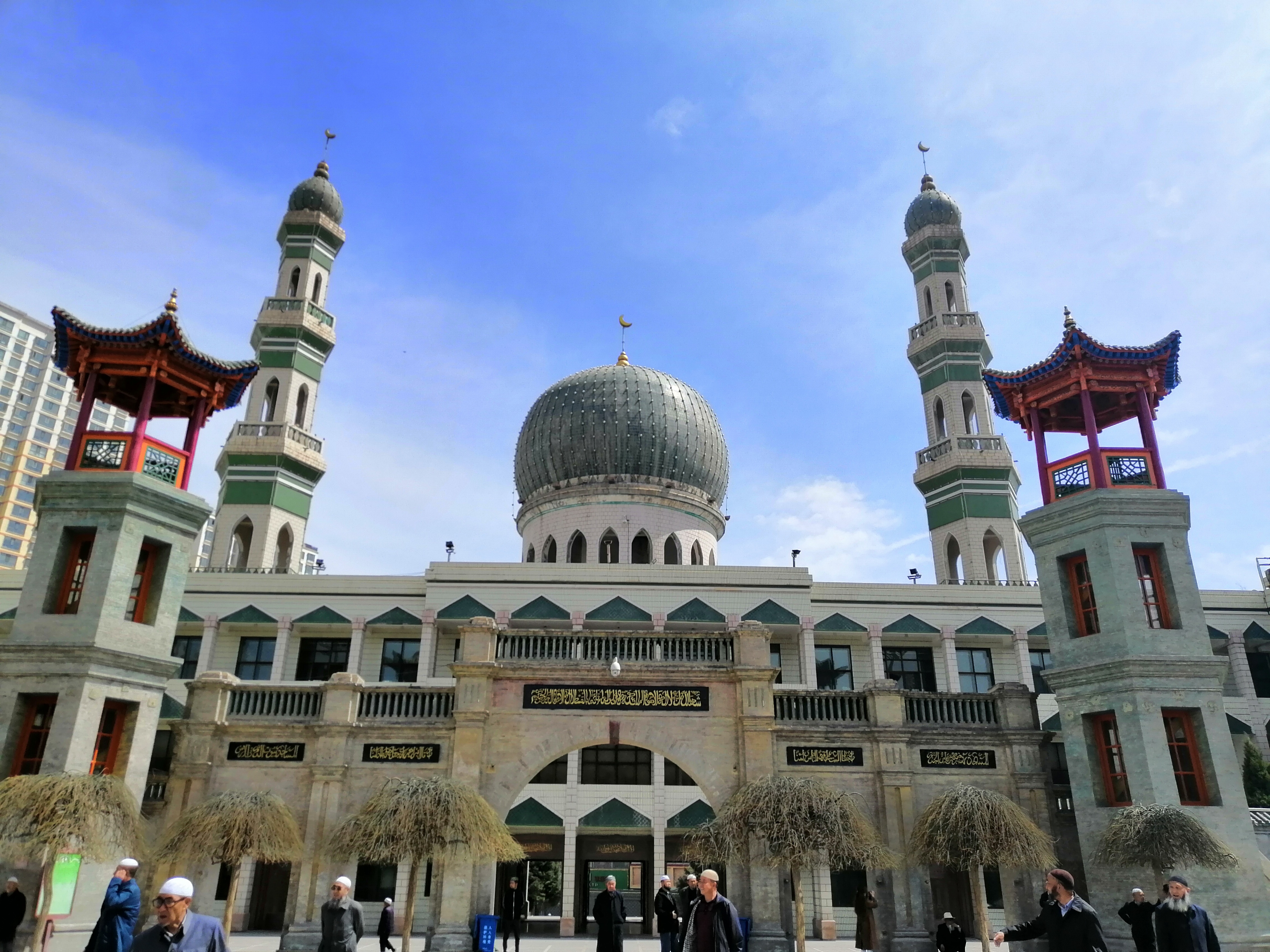 Dongguan Mosque,XiNing
Dongguan Mosque,XiNing Photo