West Street.Yangshuo
Chinese name: 西街
Location: Yangshuo County, Guilin City
Overall length: 800 meters
Width: 8 meters
Pavement: Material Marble Pavement
Shape: Curved S shape
Construction time: 1674
Best time to visit: April-October
Recommended play time: 2-3 hours
Tickets: Free
Opening Hours: Open all day
Official Website: http://www.ysxijie.com/
Tel:0773-8810682
Virtoual Tour: https://e30jsf2vp.720think.com/t/e30jsf2vp?from=singlemessage&isappinstalled=0&def_sid=123035&ath=612.1110110988909&atv=3.8406662705705834
West Street.Yangshuo
West Street is the oldest street in Yangshuo County, with a history of more than 1,400 years, with antique buildings and strong local characteristics.
West Street is full of restaurants, hotels, souvenir shops, food stalls, bars….Visitors can enjoy the leisure time in the side streets and experience the romantic and exotic customs here. here you don"t worry language barrier. bar attender, service staff, shop owner speak English.
the night is more crowded than day.
This is the place where the most foreigners gather, and many foreigners have set up shops here,
West Street, where leaders of more than 150 countries have left their footprints.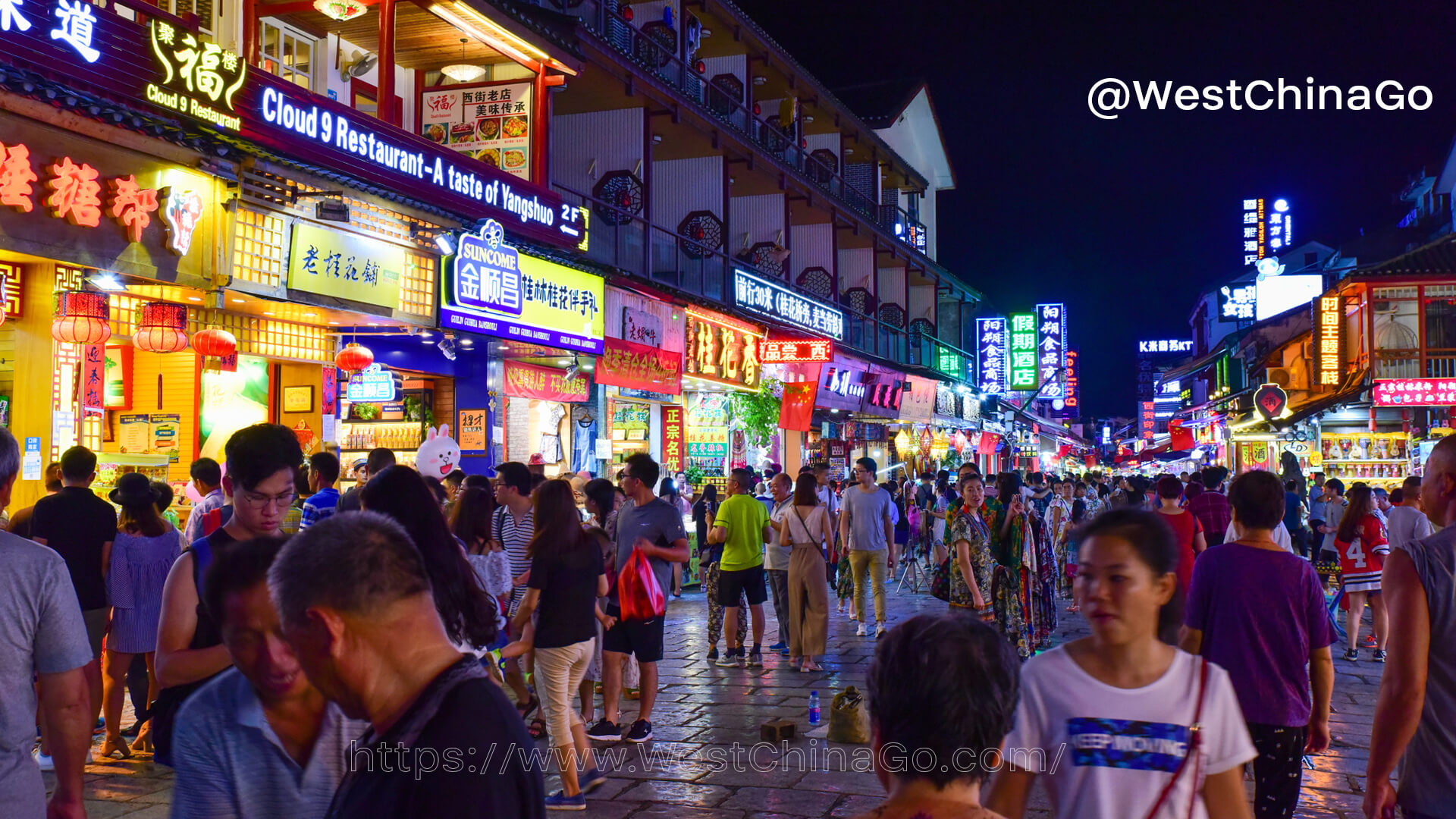 West Street Tourist Map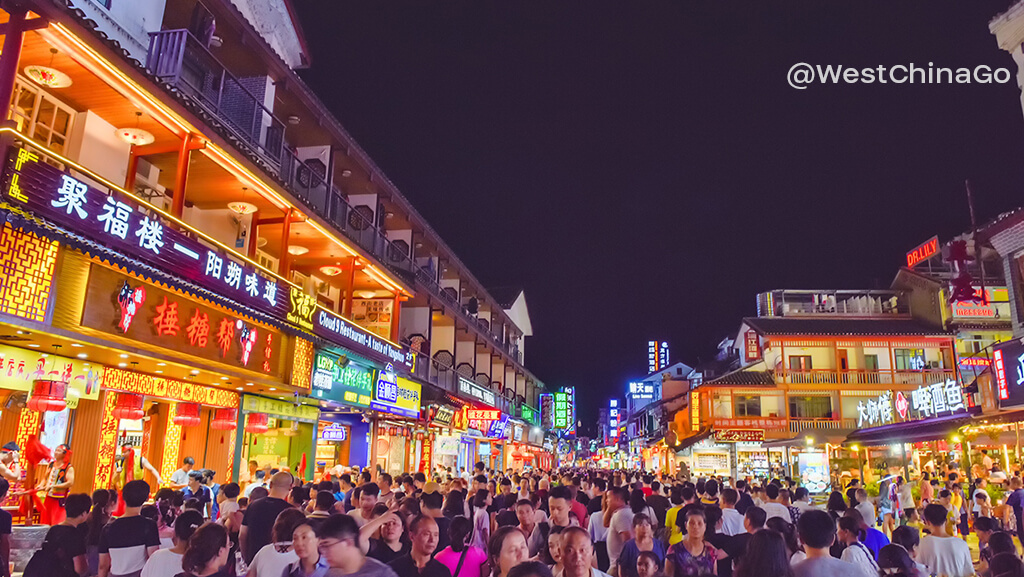 West Street Video
West Street Photo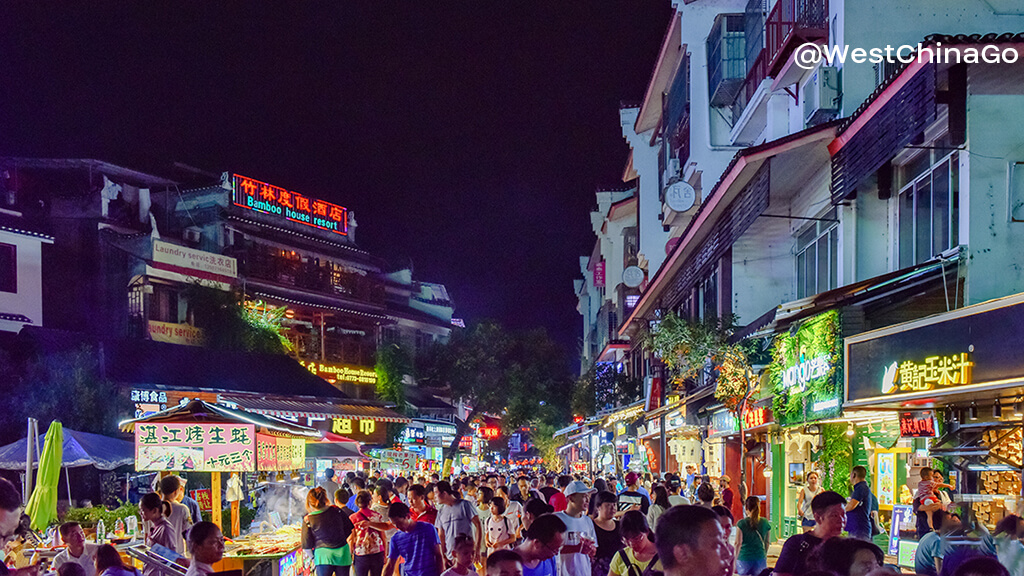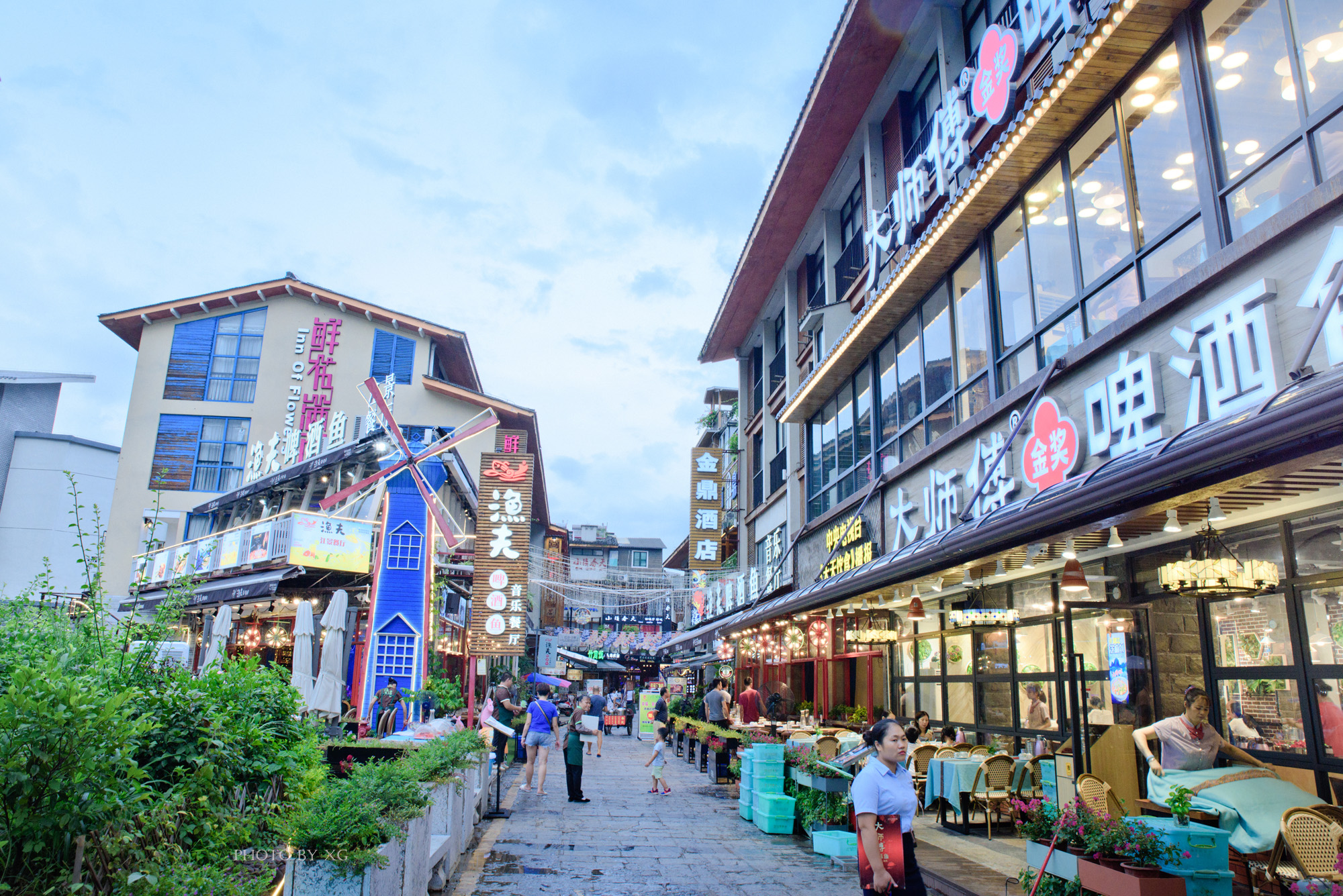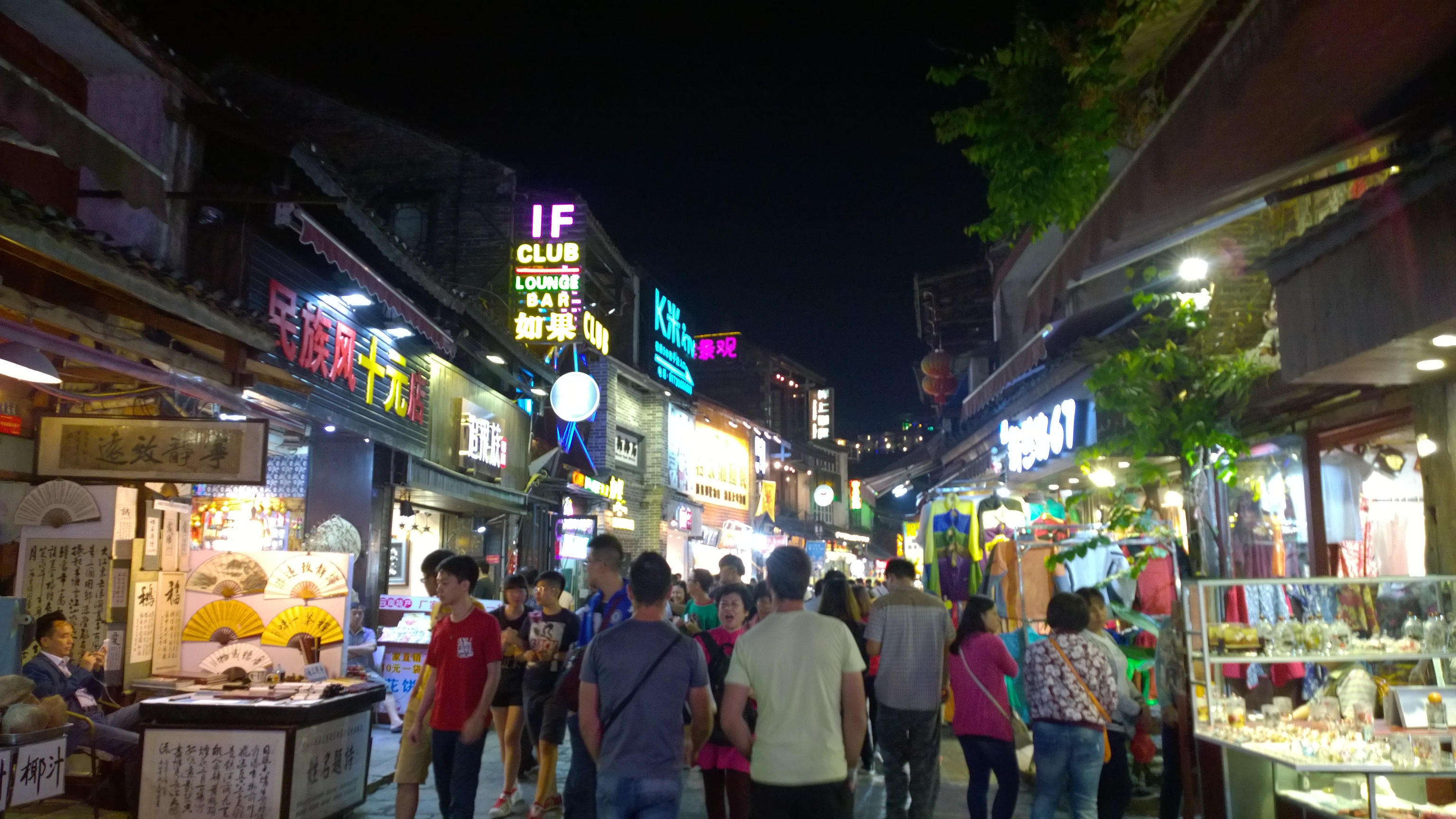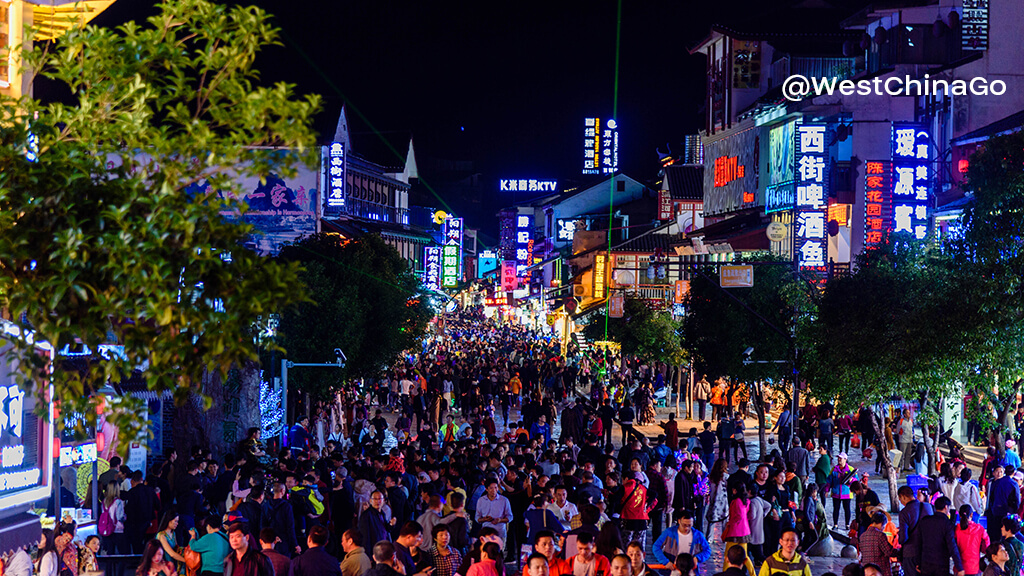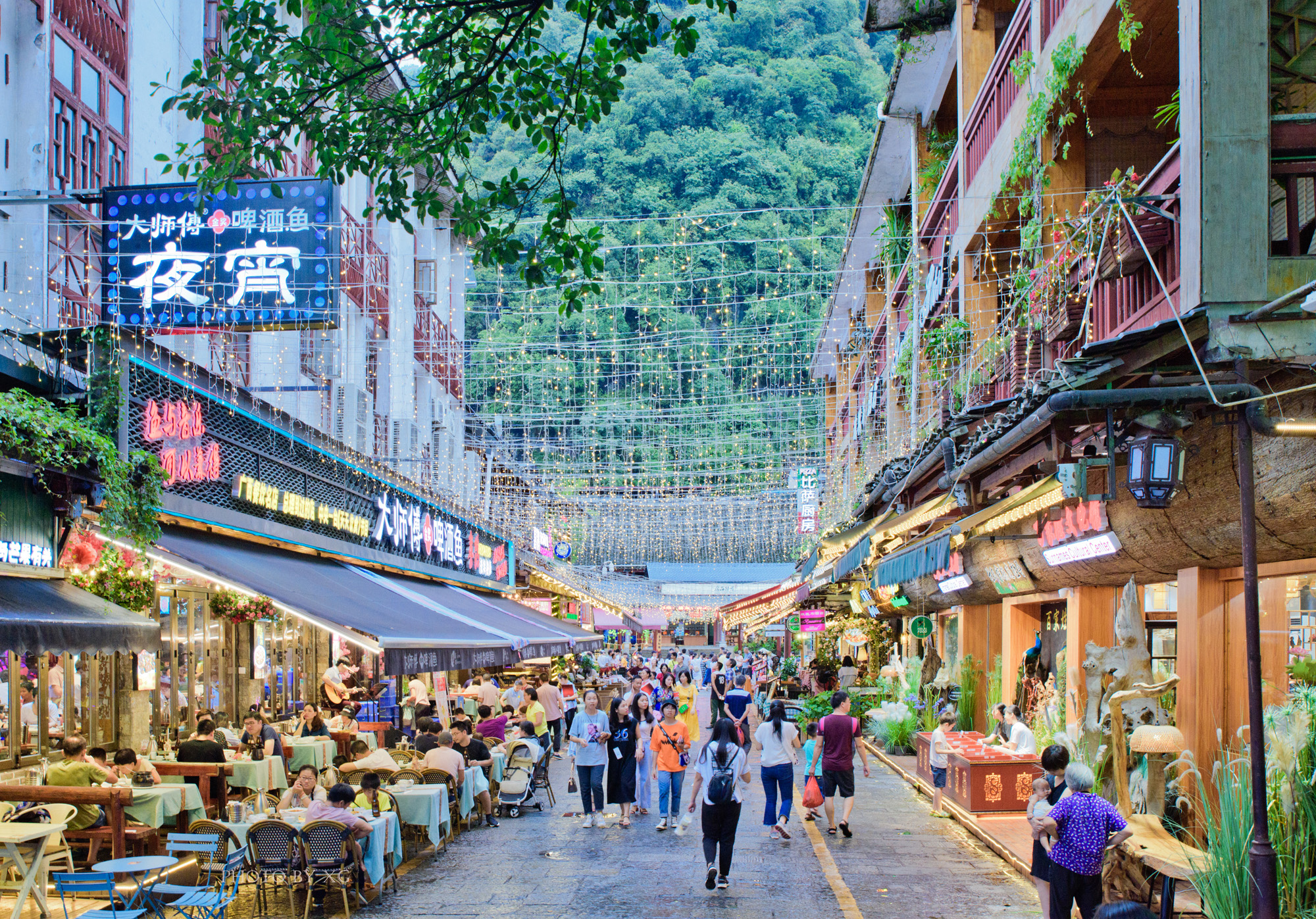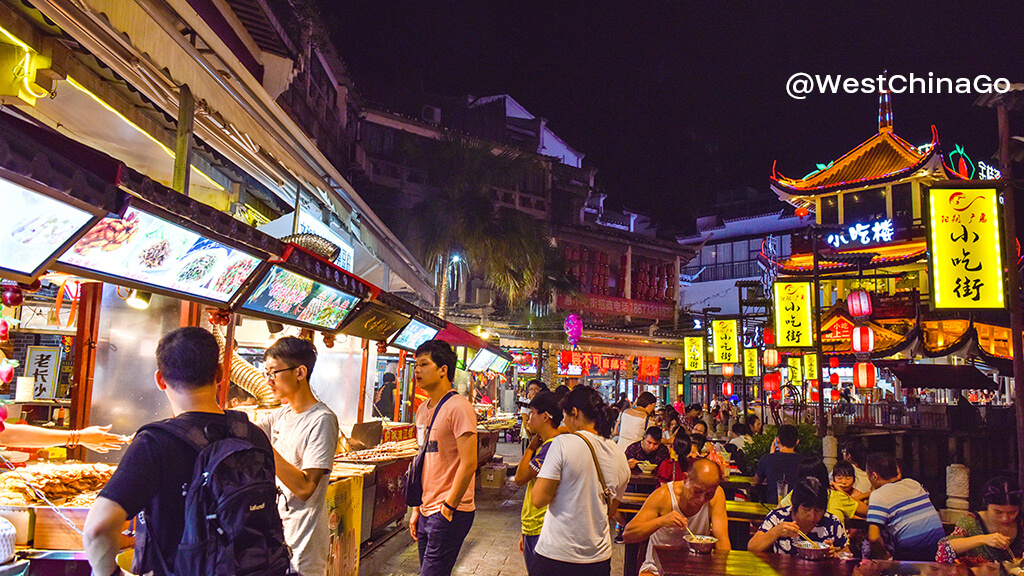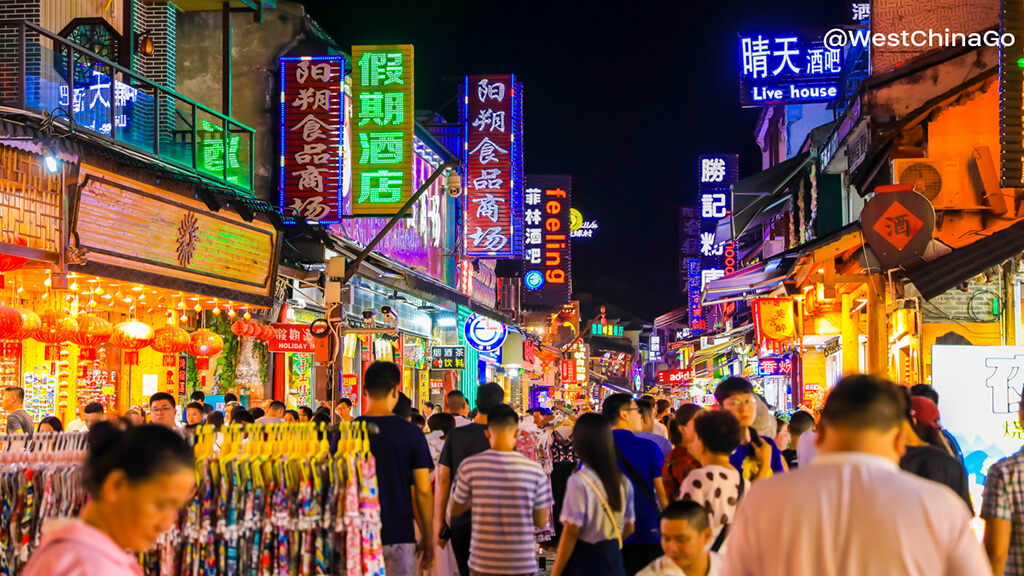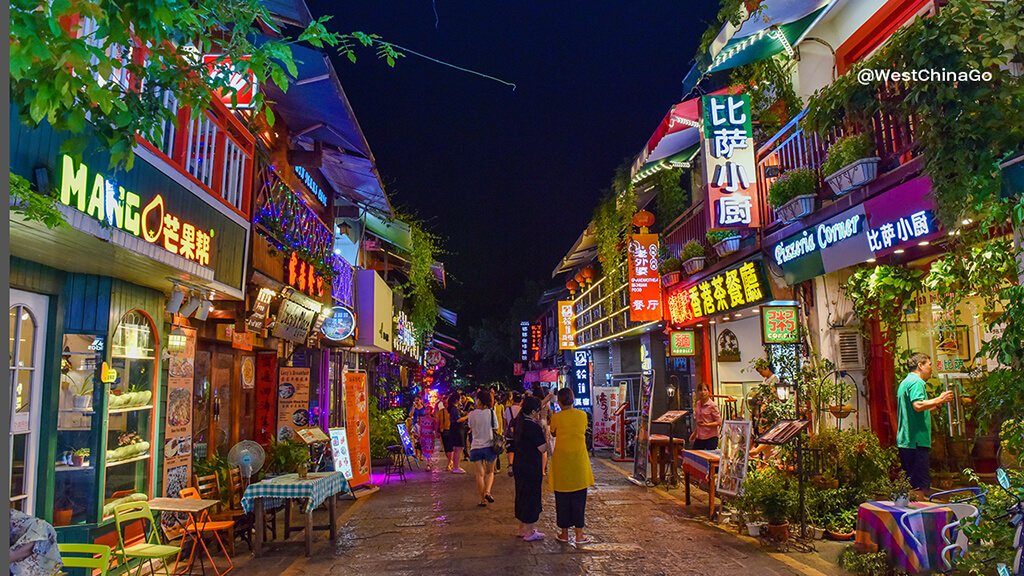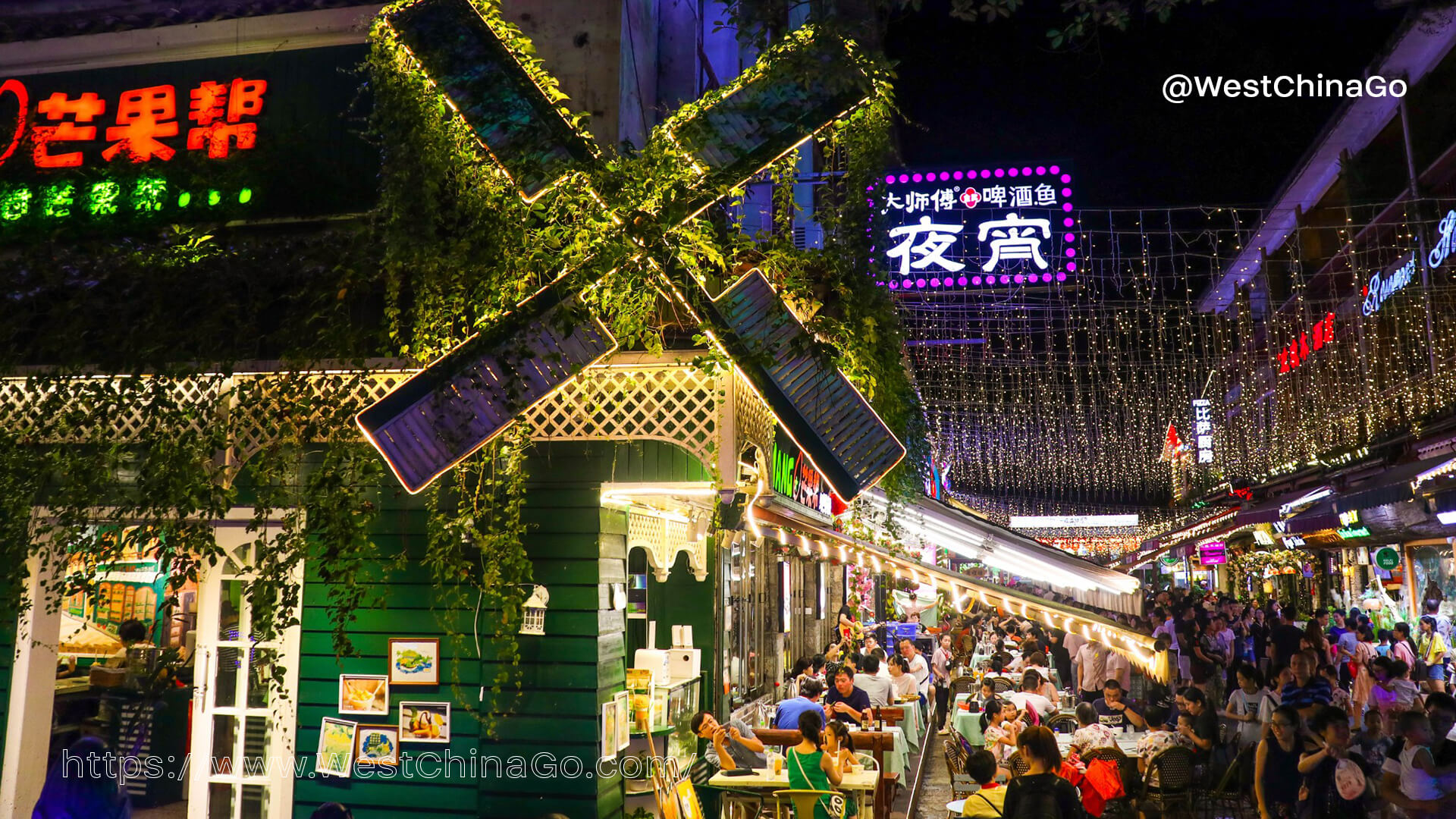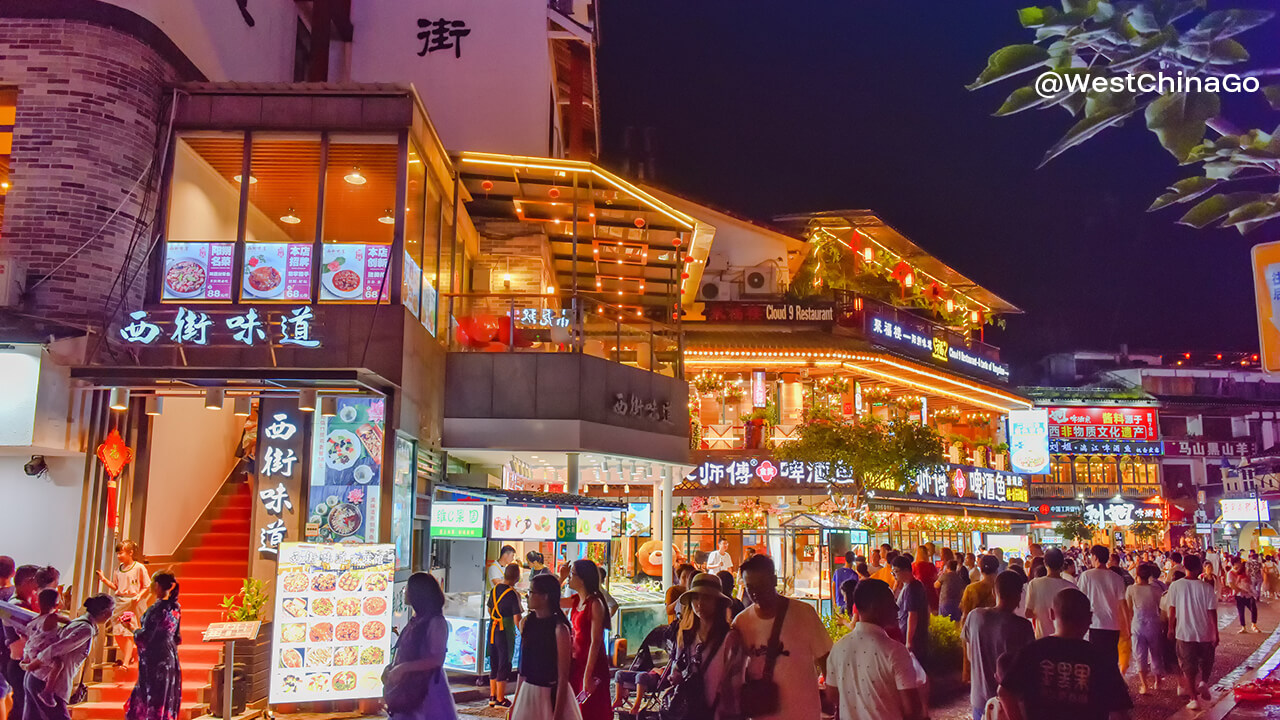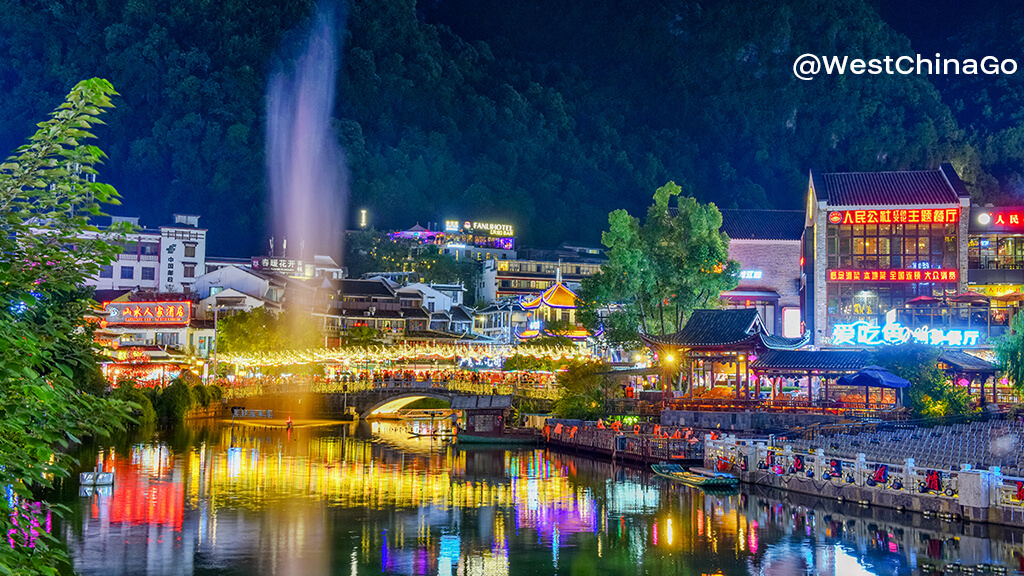 West Street Travel Guide