XingPing Old Town
chinese name: 兴坪古镇
add: 桂林市阳朔县兴坪镇新街
tickets: free
recommend time: 1-3 H
opening time: all day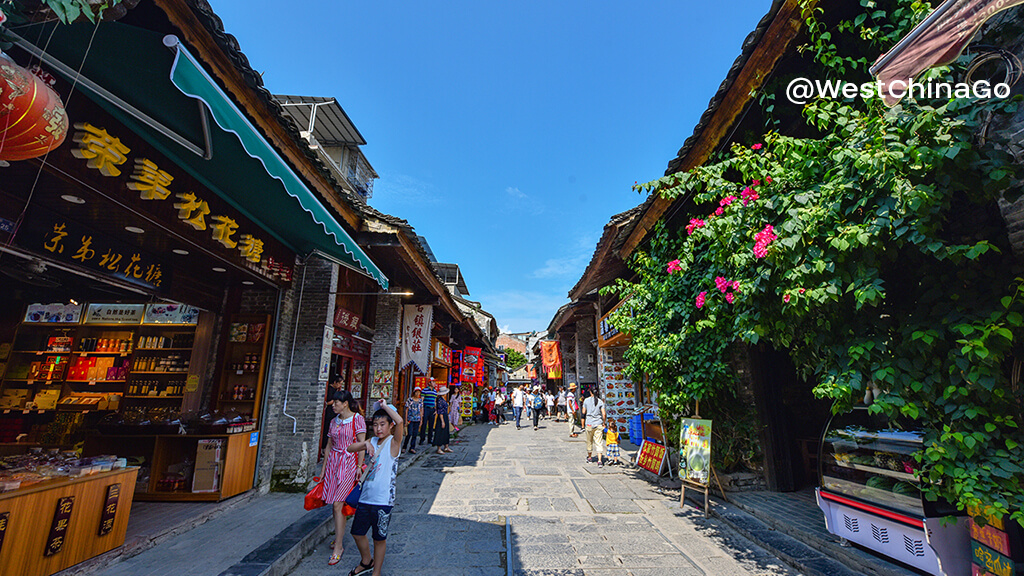 XingPing Old Town
Xingping Ancient Town is located on the east bank of the Lijiang River, where the Lijiang River turns and flows. It is the location of the pattern on the back of my country's 20 yuan face value renminbi.
You can come here after the rafting of the essence section of the Lijiang River. Compared with the lively West Street, Xingping's quaint vicissitudes and smooth bluestone slabs show the original flavor of Yangshuo. There are eight scenic spots and more than 20 scenic spots in the territory, including Jiuma Painting Mountain, Luohu Mountain, Lianhua Rock, and Tianshui Village. Clinton once visited Xingping Fishing Village, which aroused many Chinese and foreign tourists to visit.
Don't forget to try Xingping's famous "Songhua candy" after coming here. The brown-yellow lustre Songhua candy is crisp, dense, sweet and crispy, and melts in your mouth.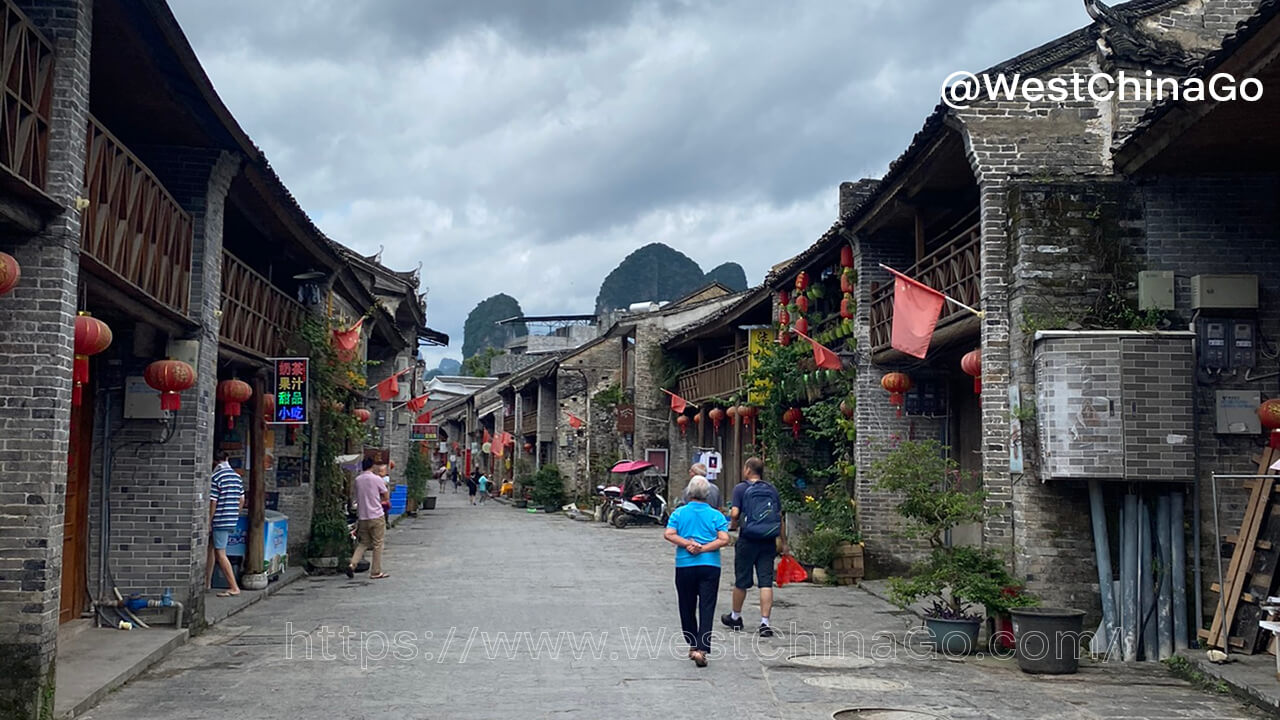 XingPing Old Town Video
YangShuo XingPing Old Town Photo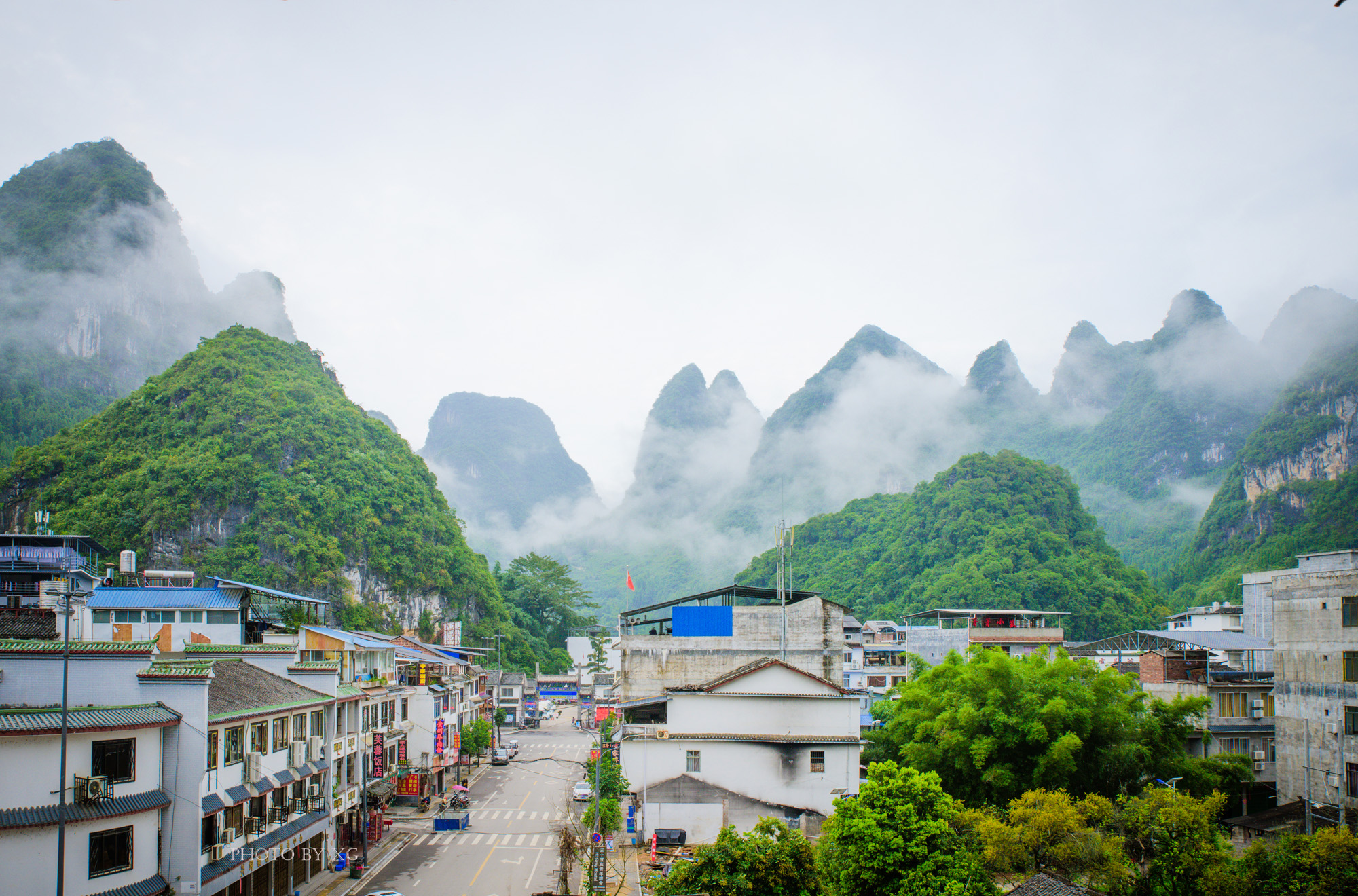 YangShuo XingPing Old Town Tourist Map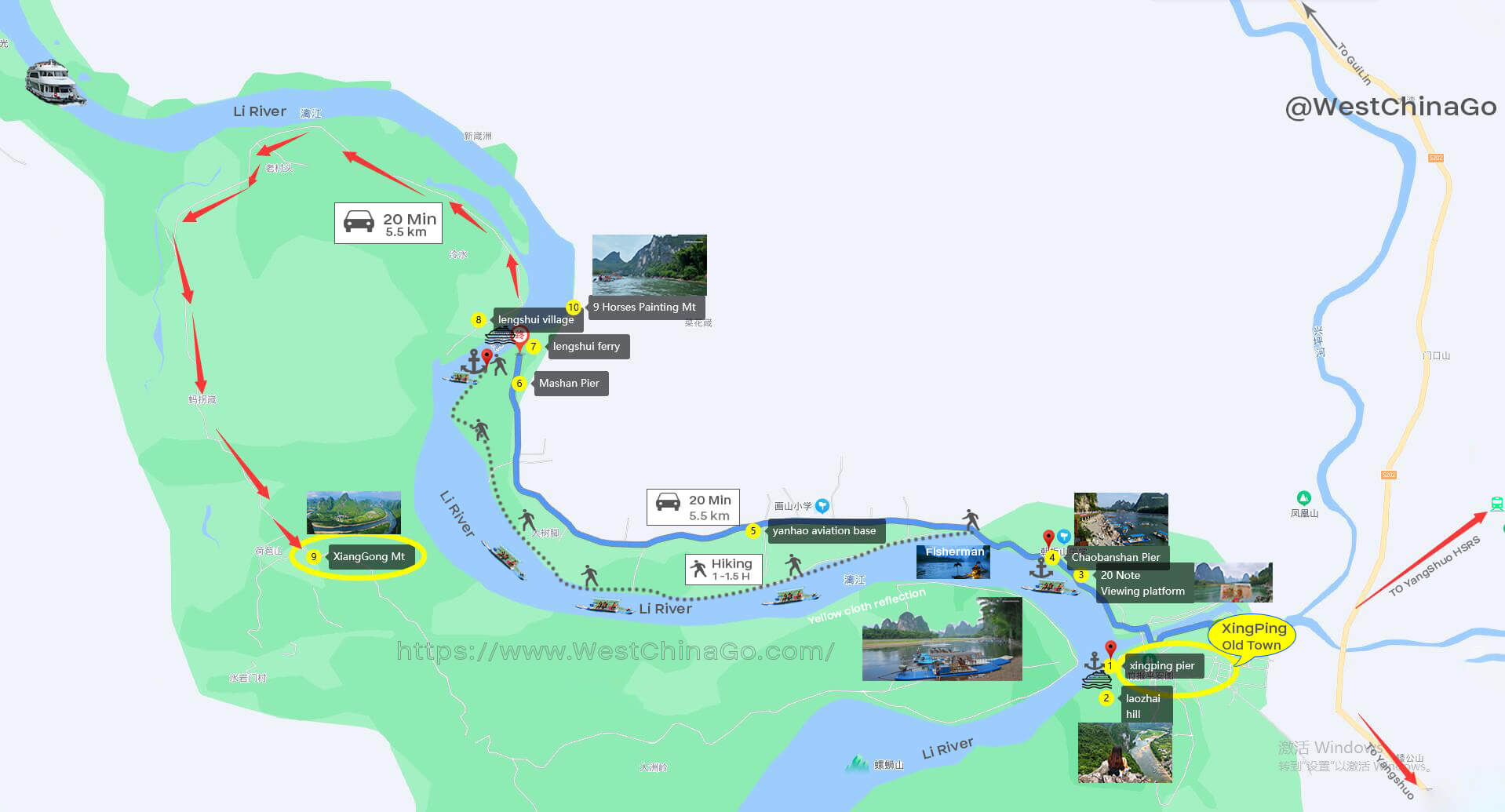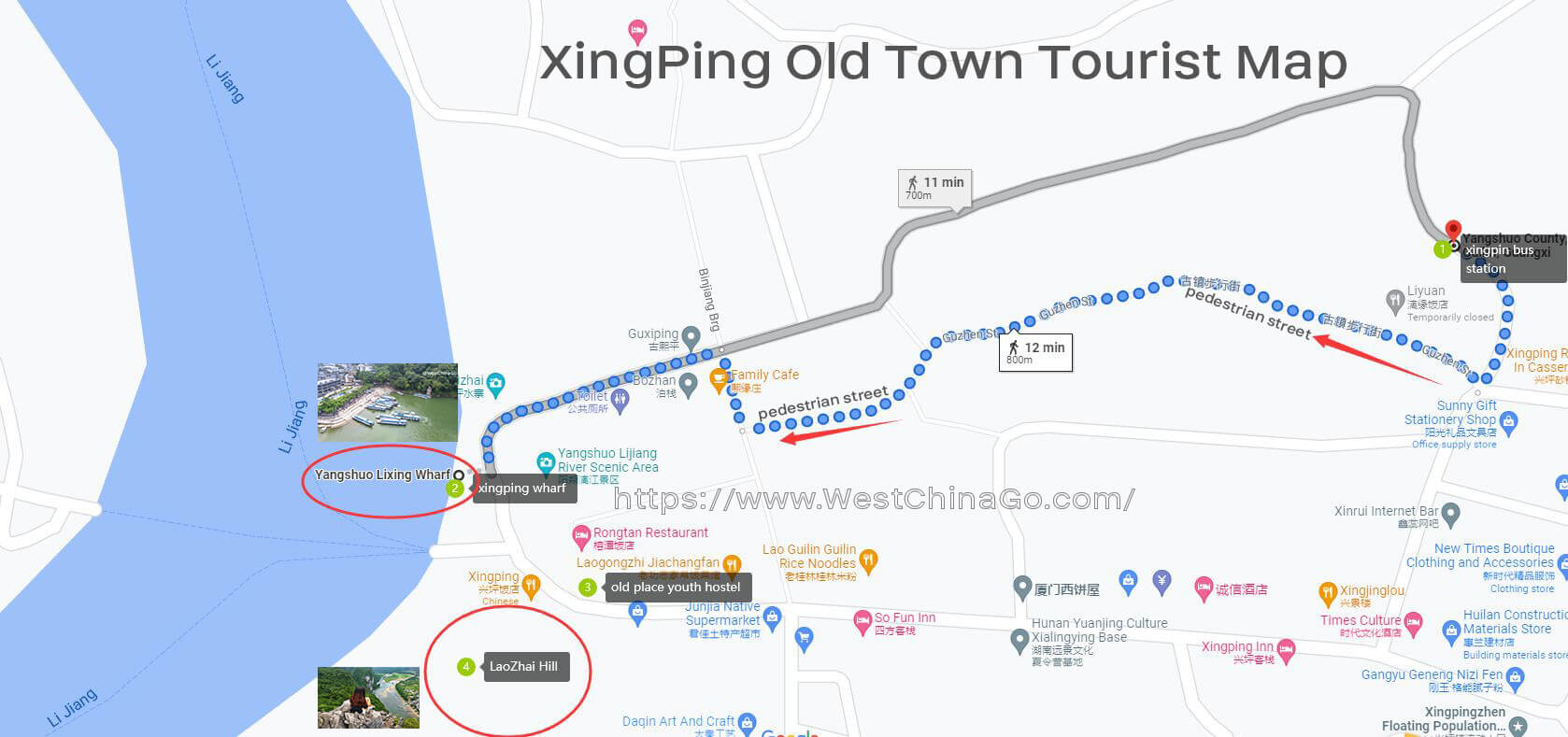 How To Get To YangShuo XingPing Old Town
Shuttle Bus: Take the shuttle bus to Xingping at Yangshuo Bus Station. Every shift is 10 minutes. You don't have to queue up to buy tickets. You can buy tickets after getting on the bus. The fare is 10 yuan and the journey takes about 40 minutes.
Drifting:The Yangtze River drifts from Yangdi to Xingping, and you can reach Xingping Ancient Town after landing.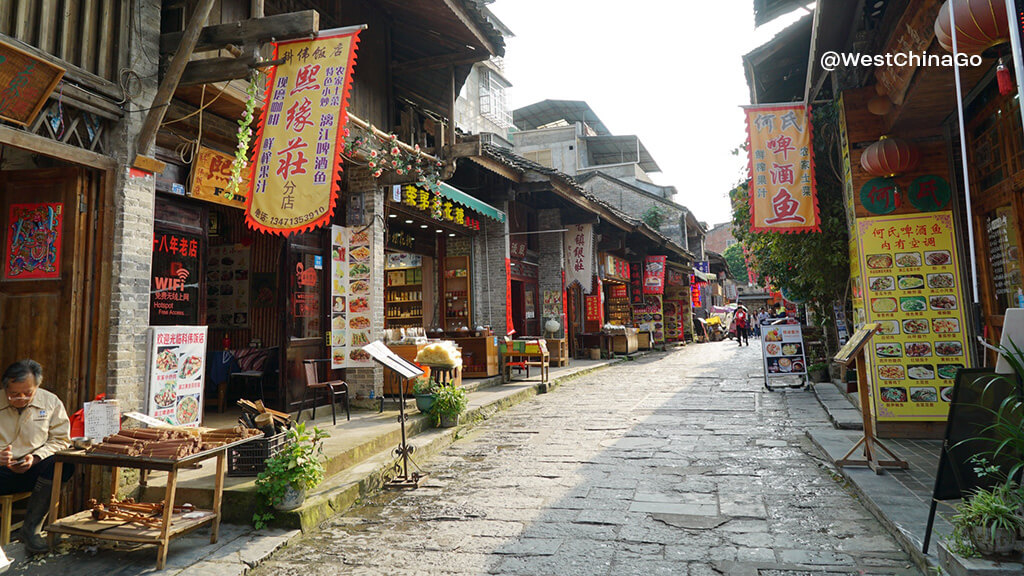 XingPing Old Town Travel Guide
It is strongly recommended to stay in Xingping for one night. WestChinaGo's Guests like to live in the small farmhouse in Xiaobei Village across the bridge. The address is excellent and easy to find. Next to it is the Li River and the 20 yuan background filming location. The owners of the inn are very good.
If you are lucky, you can go to the top of the building in the morning to see the clouds and mist, or go to Laozhai Mountain to climb the mountain to see the sea of clouds overlooking the Li River.
Xingping Ancient Town during the day belongs to tourists, and Xingping Ancient Town at night belongs to locals. The restored calm Li River, a peaceful and peaceful scene, makes people feel very comfortable