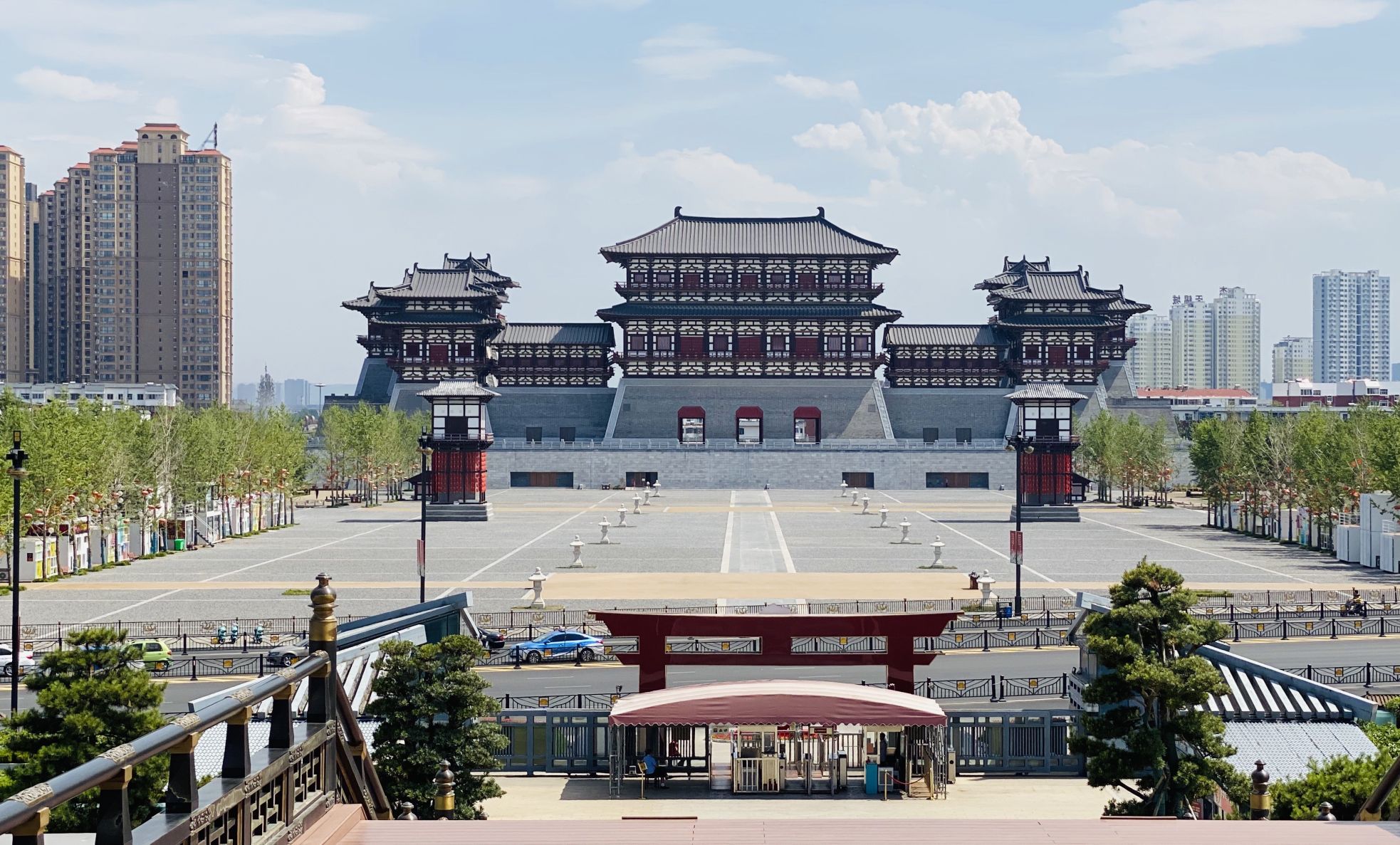 Yingtian Gate Relics of Luoyang Sui and Tang Dynasties
Yingtian Gate Relics of Luoyang Sui and Tang Dynasties
Chinese name: 隋唐洛阳城应天门遗址
Type: A landmark building on the central axis of Luoyang City in the Sui and Tang Dynasties
Address: South of the intersection of Zhongzhou Middle Road and Dingding Road 中州中路与定鼎路交叉口以南
Tickets:Free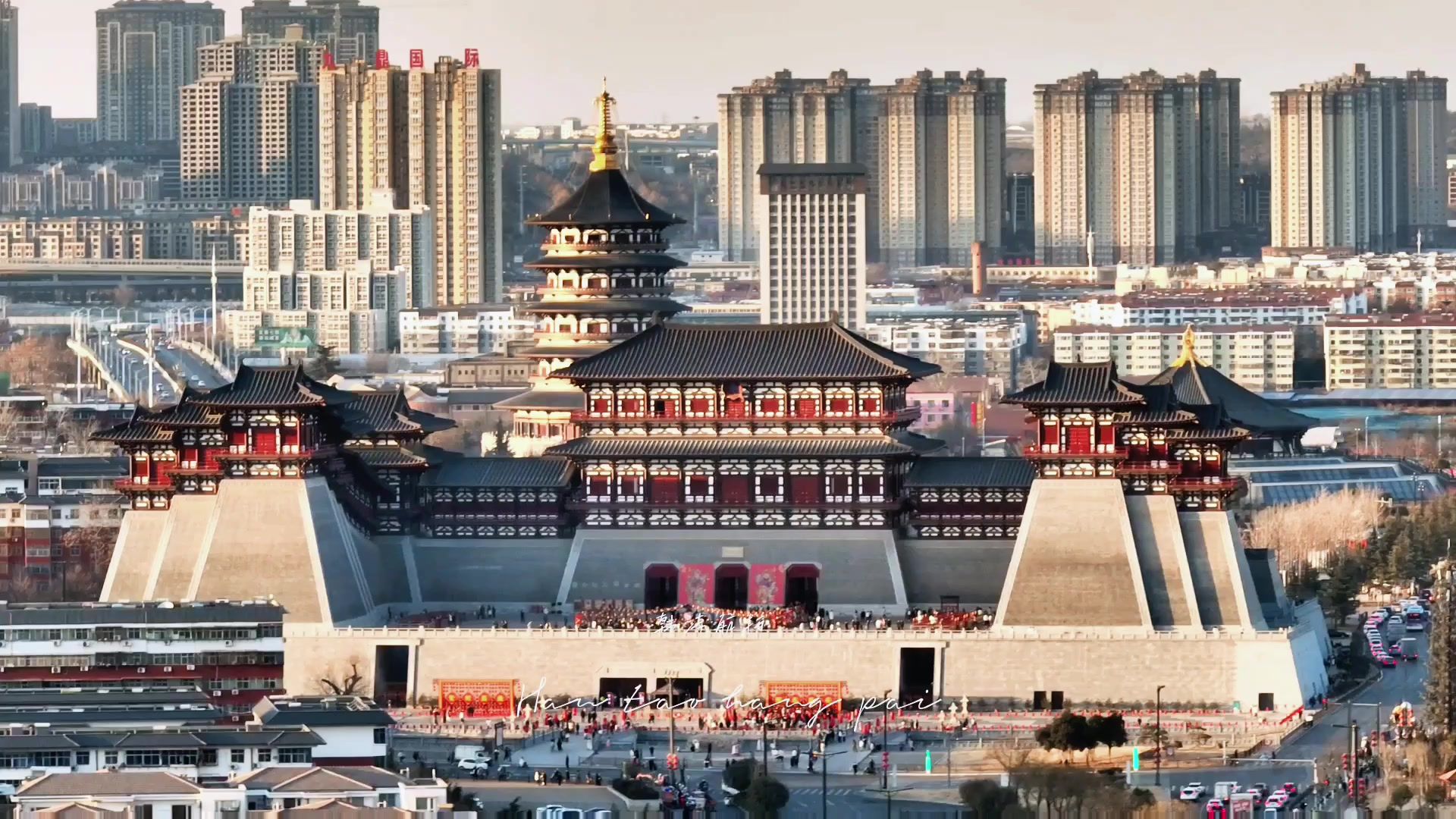 Yingtian Gate Relics of Luoyang Sui and Tang Dynasties
Yingtianmen Ruins of Luoyang City in the Sui and Tang Dynasties
Yingtianmen is the south gate of the palace city of Luoyang City in the Sui and Tang Dynasties. It was built in the first year of Sui Daye, that is, in 605 AD. The golden soldiers were burned down and lasted for 523 years. Yingtianmen was an important place for major national celebrations and diplomatic activities at that time. For important celebrations such as Yuanzheng, Winter Solstice, Chen Le, banquets, forgiveness of sins, removal of the old and new ones, tribute envoys from all nations, guests from the four barbarians and other important celebrations, the emperor came to listen to the government. Similar to the Meridian Gate in Beijing today. This city gate not only witnessed the prosperity of the dynasty when Emperor Yang Guang of the Sui Dynasty entered the Eastern Capital, Emperor Gaozong of the Tang Dynasty released the Baekje Fuyu King, the Empress ascended the throne and proclaimed himself emperor, and Emperor Xuanzong of the Tang Dynasty received the eighth Japanese envoy sent to the Tang Dynasty. Every Lantern Festival, Yingtianmen Square will also hold a grand Baixi performance. When it is grand, the performance team will stretch from here to the south gate of Guocheng, which is 4 kilometers away.
The name of Yingtianmen is also different in different periods: it was built in the early Sui Dynasty, according to the "Analects of Confucius", "the sky is the biggest, but Yao is the one", which means "the sky is the rule", so it is called "Zetianmen"; in the first year of Tang Shenlong 705 During the reign of Tang Zhongzong Li Xian, after avoiding Wu, he was honored as "Zetian Dasheng Emperor" and renamed Yingtianmen. During the Kaiyuan period of Emperor Xuanzong of the Tang Dynasty, this building was renamed Wufeng Tower, which was used until the Five Dynasties and the Northern Song Dynasty. At the end of the Northern Song Dynasty, when Jin soldiers invaded the Central Plains, Luoyang became a battlefield and was severely damaged. In Luoyang City, which has been prosperous for more than 530 years in the Sui and Tang Dynasties, Yingtianmen gradually faded out of people's sight.
Yingtianmen is magnificent in scale and imposing, and it is one of the buildings that can demonstrate identity and status in the Chinese etiquette system. "Yuan Henan Chronicles" records: The main gate of the palace city is called Zetian Gate. The gate has two gates. According to the calculation of 29.4 centimeters per foot in the Tang Dynasty, which is equivalent to about 36 meters today, this magnificent tower is almost as high as twelve or thirteen stories today. Bai Juyi, a poet of the Tang Dynasty, once looked south from Yingtianmen, and wrote a poem: "Longmen's emerald eyebrows face each other, and Yishui has a golden line". From Yingtianmen, you can see the Longmen Yique 15 kilometers away, showing the majesty of Yingtianmen.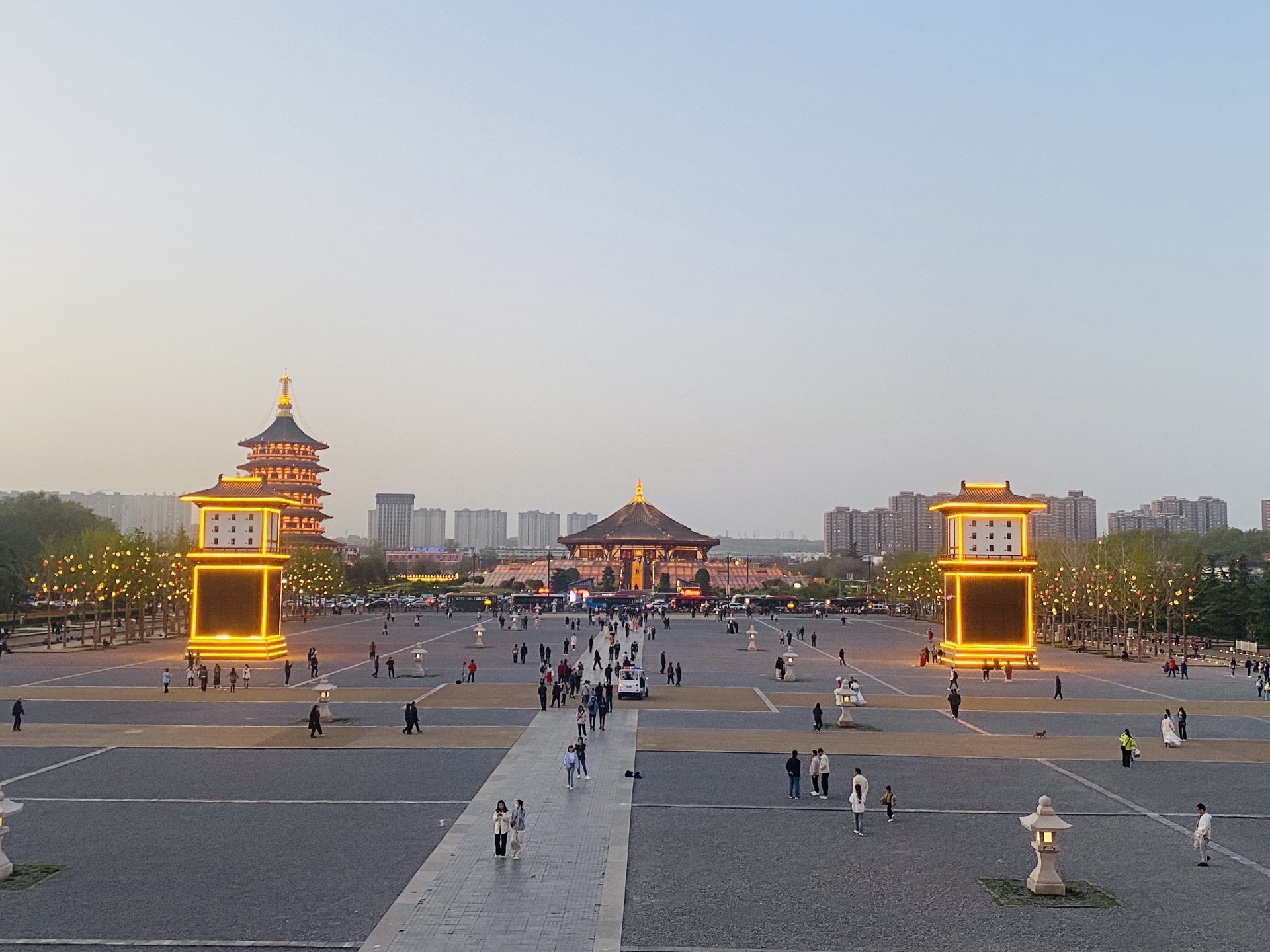 Yingtian Gate Relics of Luoyang Sui and Tang Dynasties Video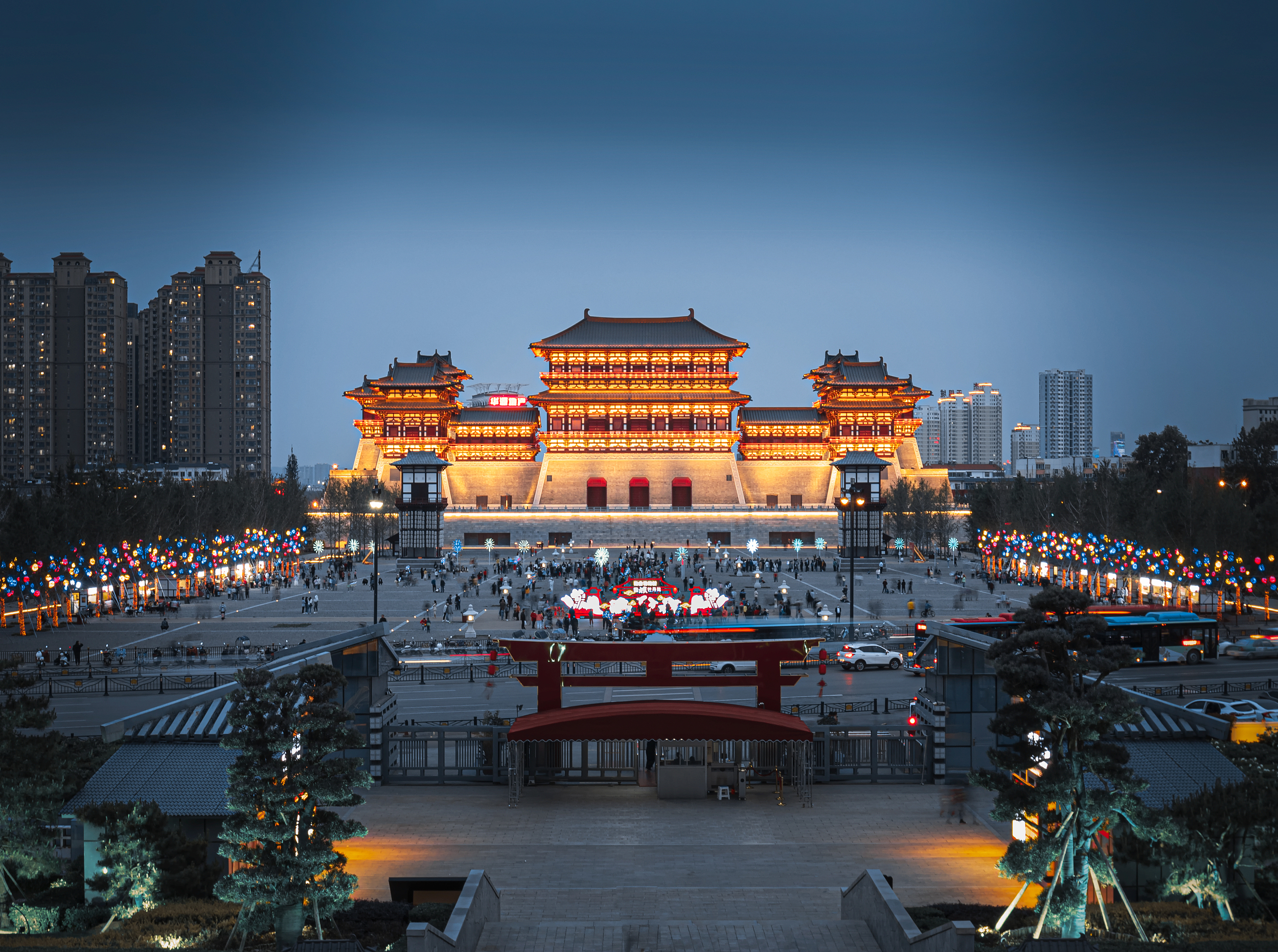 Yingtian Gate Relics of Luoyang Sui and Tang Dynasties Tourist Map