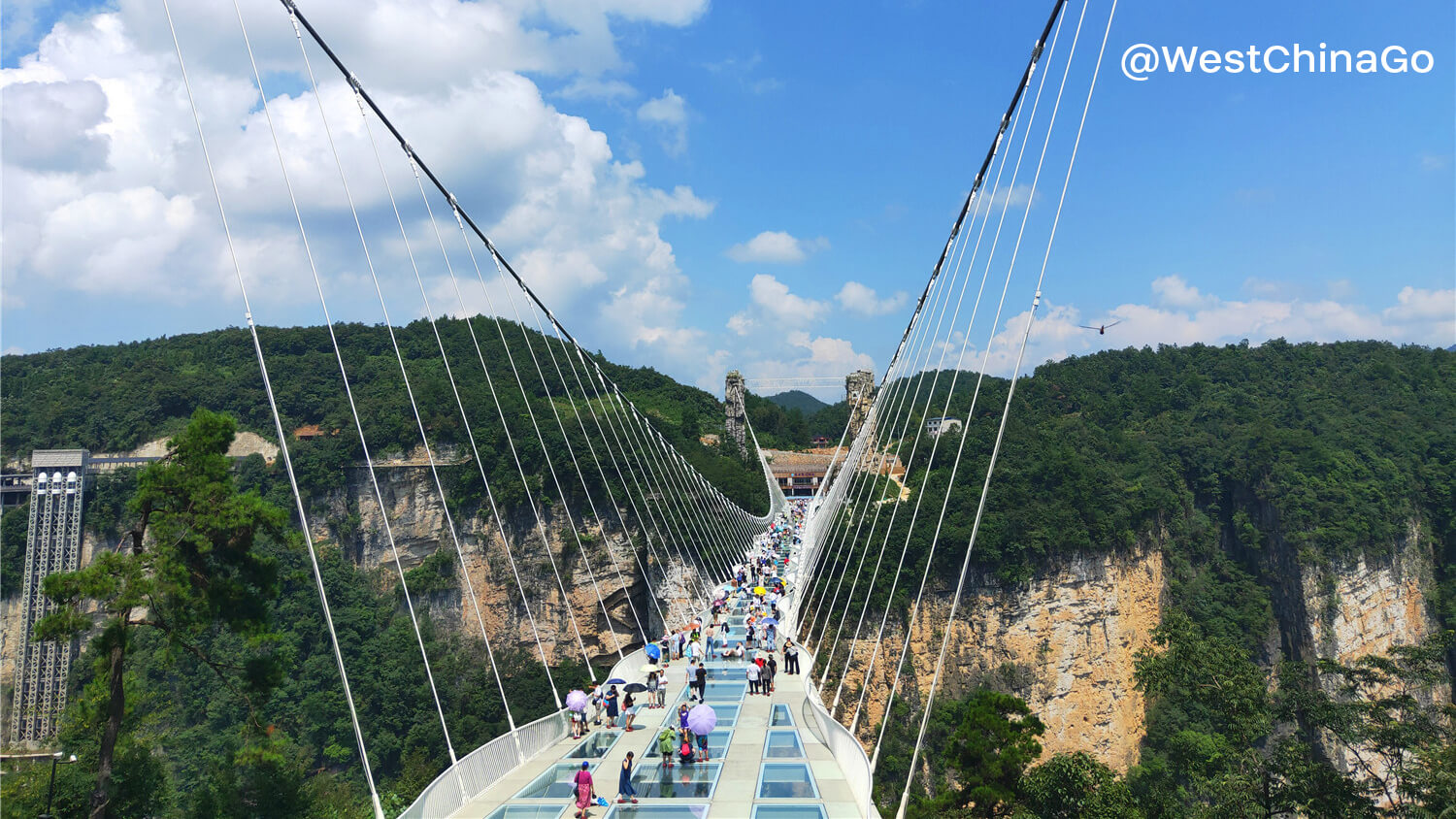 Zhangjiajie Grand Canyon Glass Bridge Tours
Zhangjiajie Grand Canyon Glass Bridge
Chinese name: 张家界大峡谷玻璃桥 | 云天渡
Add:中国湖南省省张家界市慈利县三官寺土家族乡大峡谷景区南部
Length:536 m
width:6 m (20 ft)
Opened: 20 August 2016
type: span wire
Vertical deep Height:360 m (1,180 ft)
established Time:2015
designer:HaimDotan and doronshalev from israel
Material: Steel
Clearance below‎: ‎260 m (850 ft)
Daily Limited Vistor: 8000
website: https://zjjdaxiagu.com/html/web/
phone: (+86)0744-8300026
Glass BRIDGE tickets: 141 CNY p/p
Glass BRIDGE + Grand Canyon tickets: 259 CNY p/p
Opening Time:07:00-16:00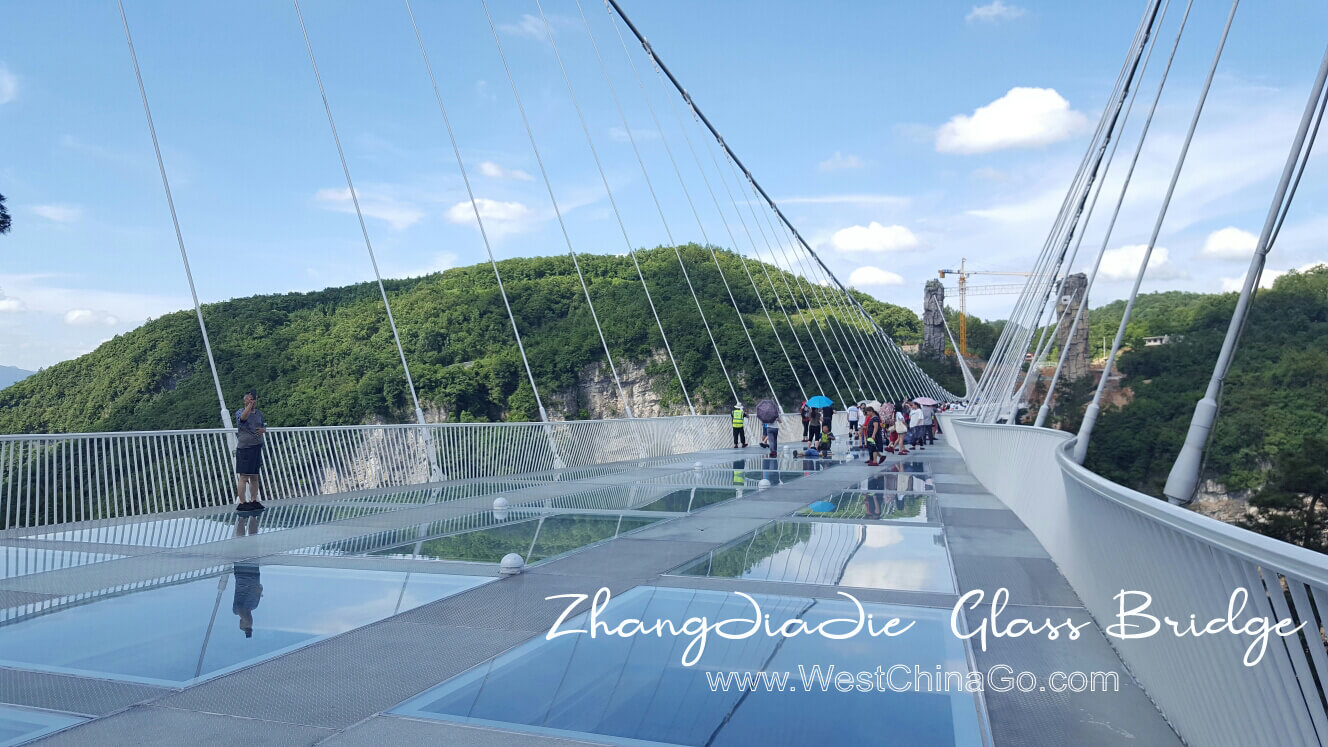 Zhangjiajie Grand Canyon Glass Bridge
On November 23, 2012, designer HaimDotan and Israeli construction safety analyst doronshalev visited the Zhangjiajie Grand Canyon glass bridge project. The project was constructed by the Bridge Company of China Construction Sixth Engineering Bureau Co., Ltd.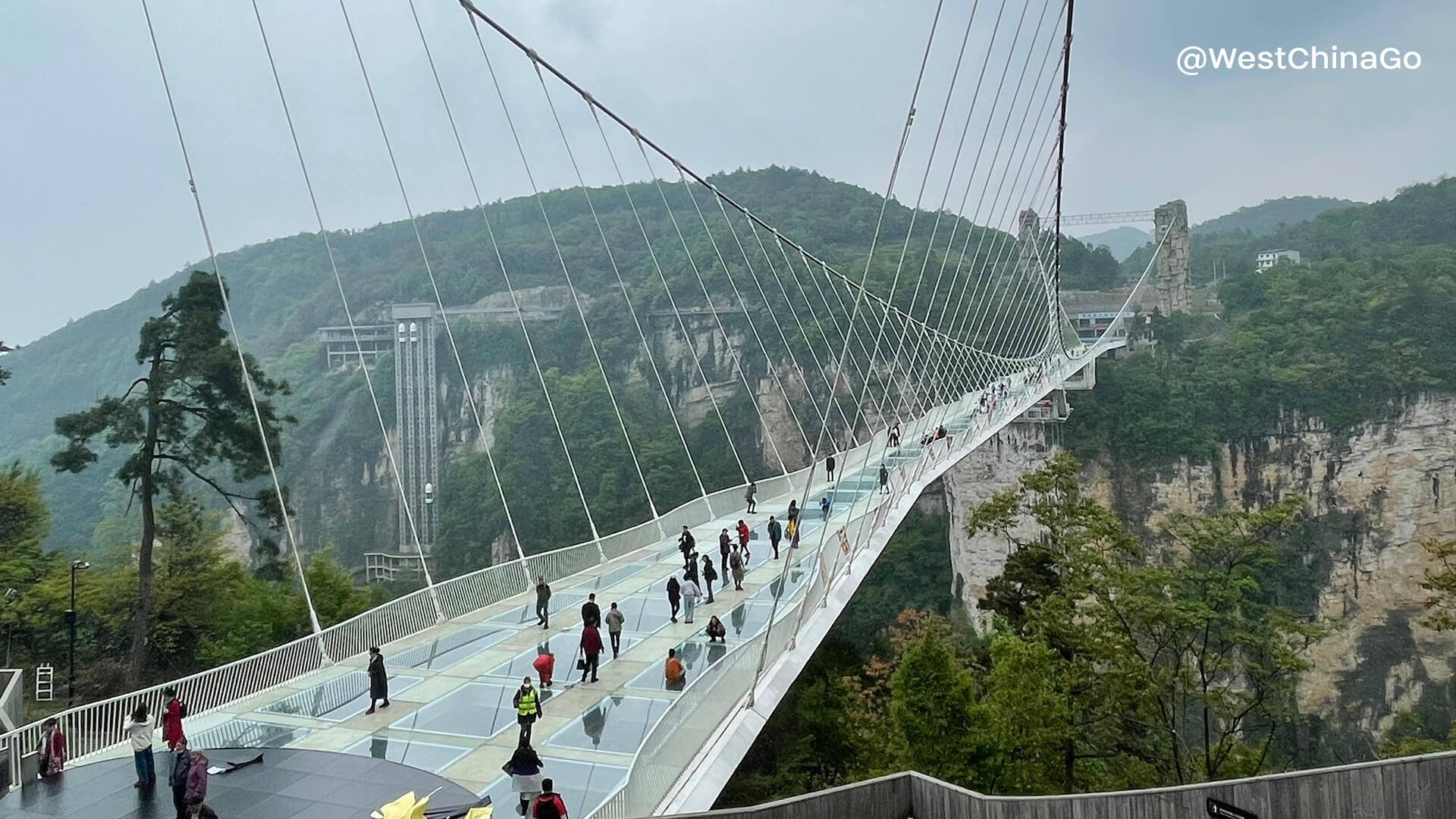 The Zhangjiajie Glass Bridge is about 50 kilometers away from the downtown area of Zhangjiajie, and the main bridge spans the Zhangjiajie Grand Canyon
There are 99 pieces of glass, each piece of glass is 4.42 meters long, 3.01 meters wide, 5 cm thick, weighs 1.5 tons, and has a design load of 800 people.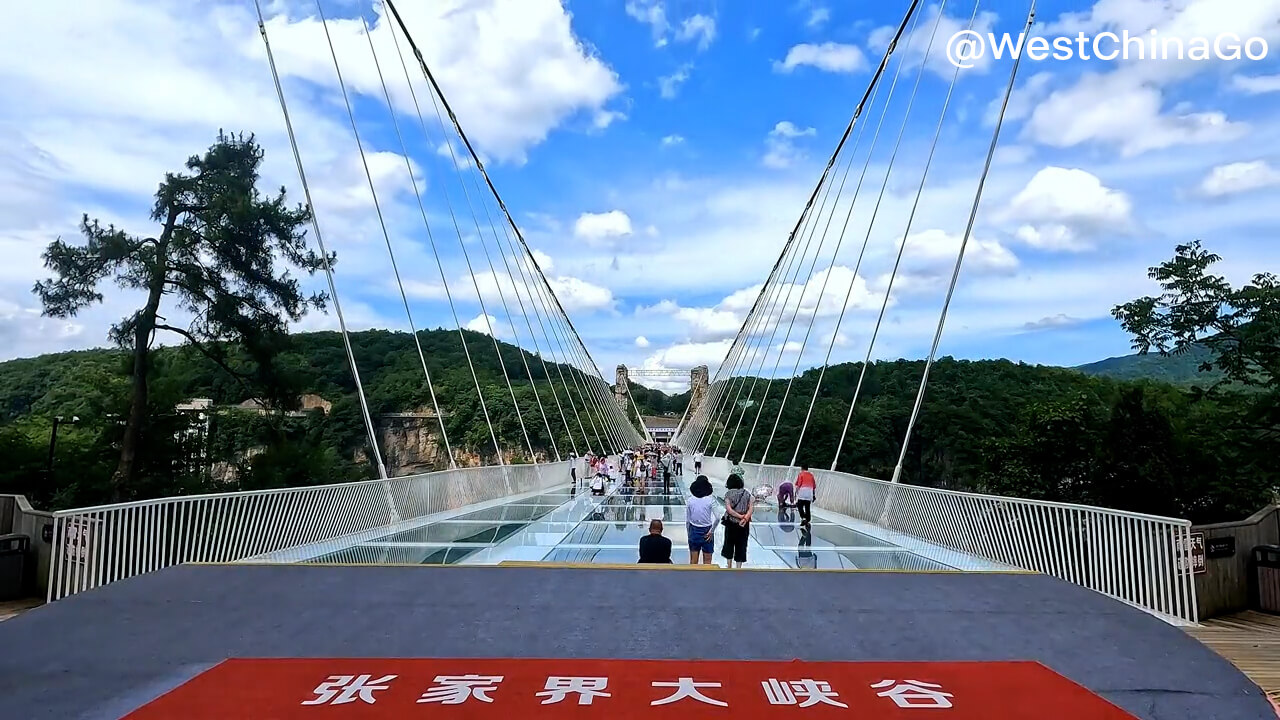 The Zhangjiajie Grand Canyon Glass Bridge, in addition to pedestrian functions, also has multiple functions such as bungee jumping, swing, zip line, catwalk, and tightrope walking.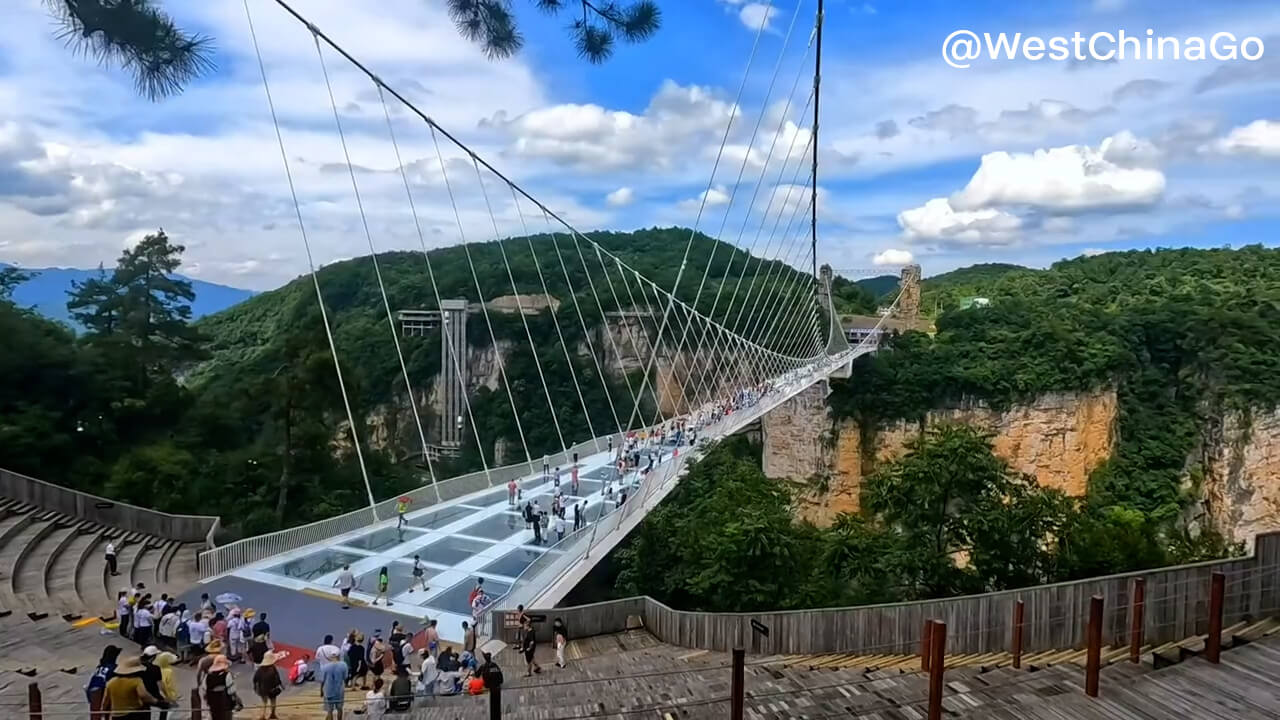 Zhangjiajie Grand Canyon Glass Bridge Video
Zhangjiajie Grand Canyon Glass Bridge Photo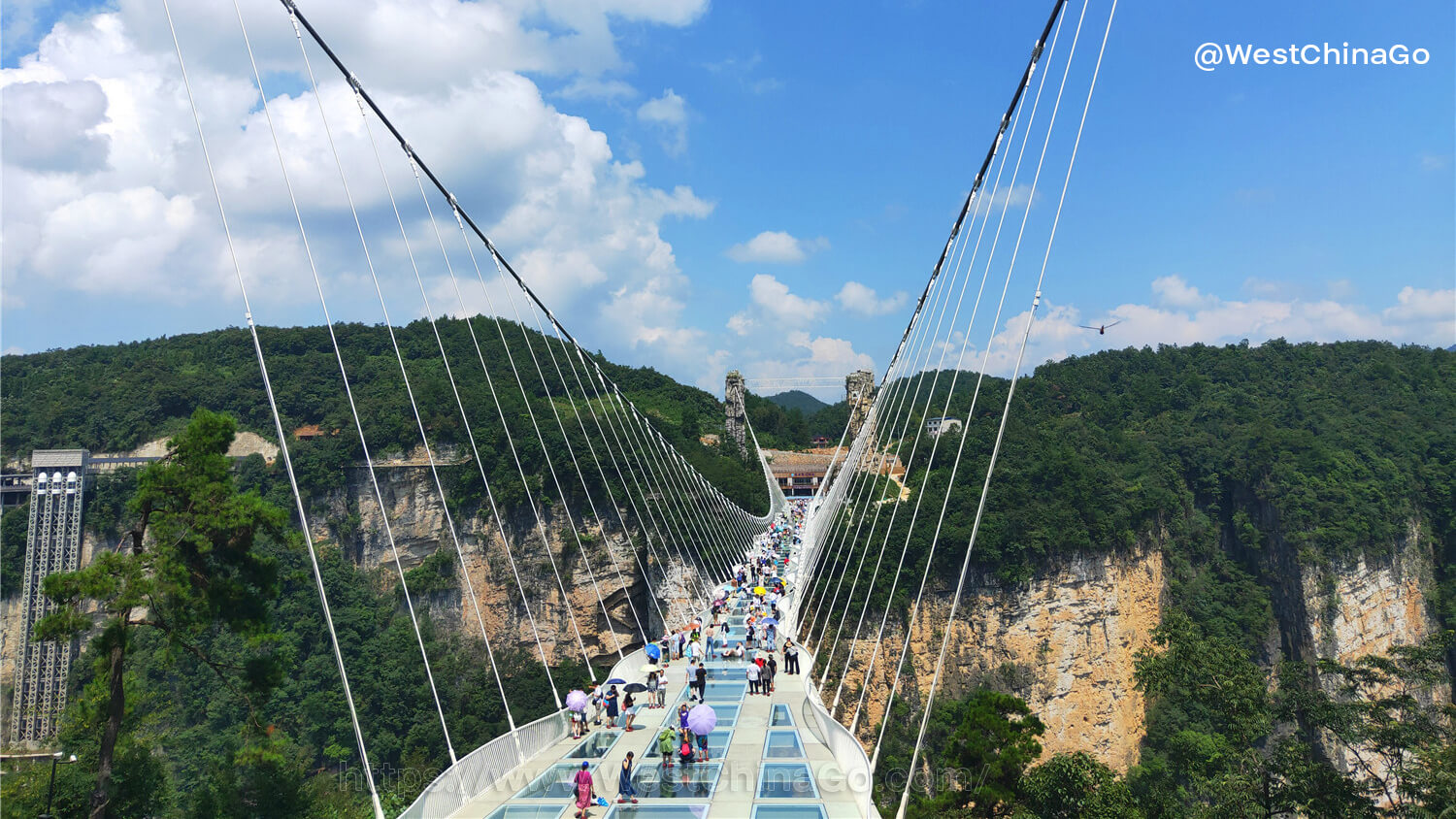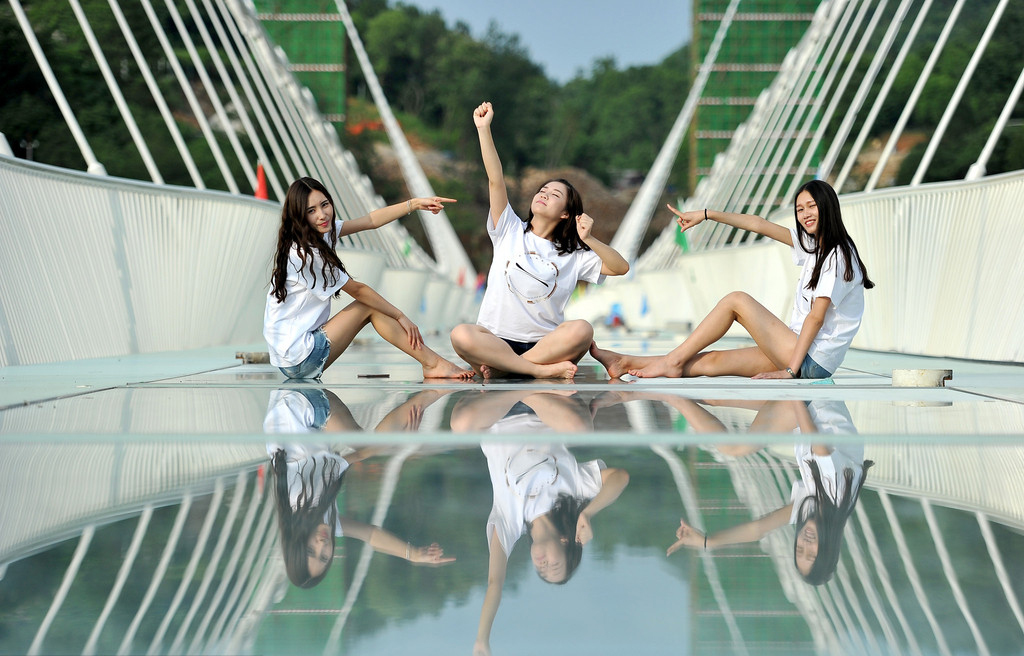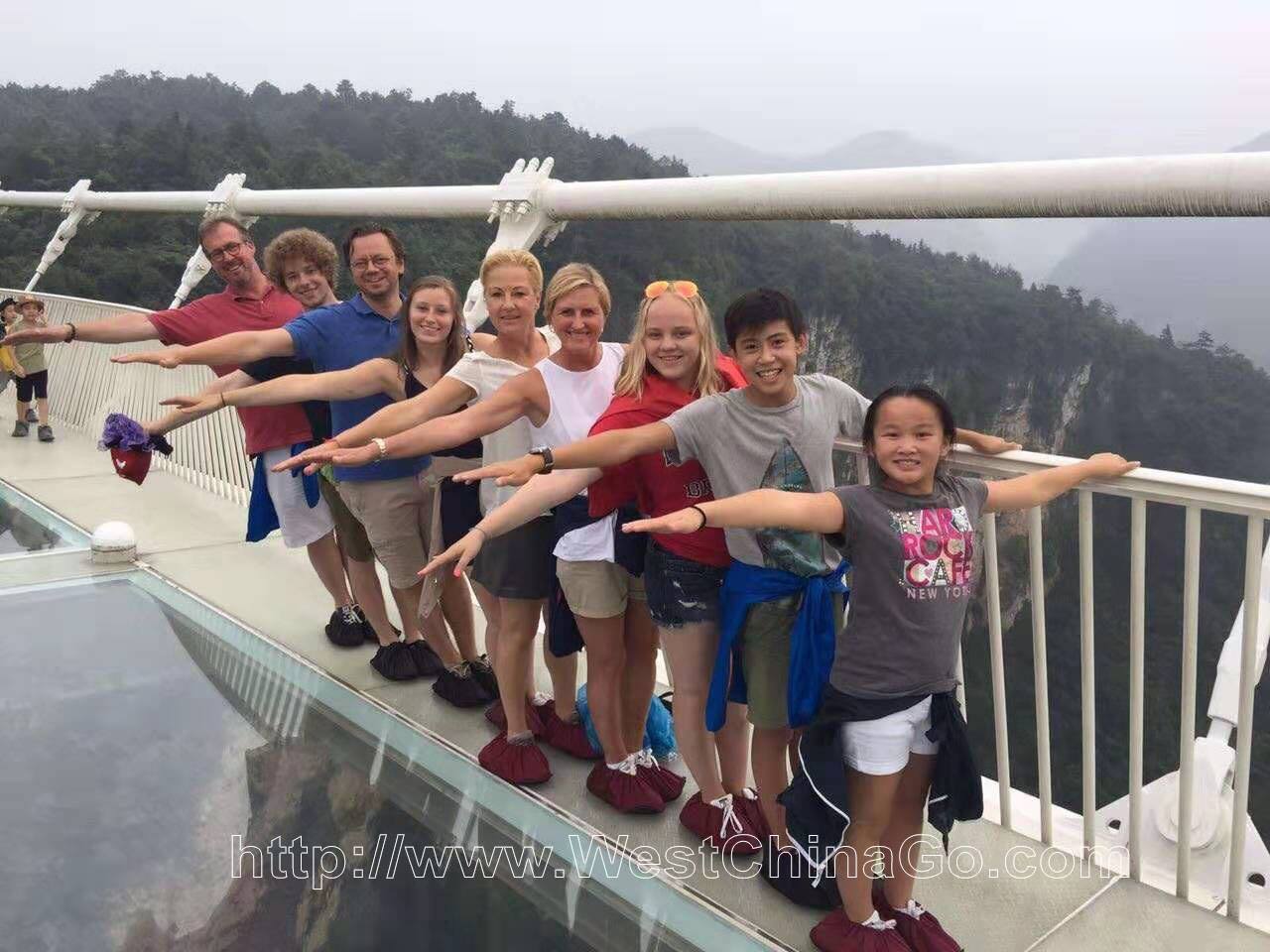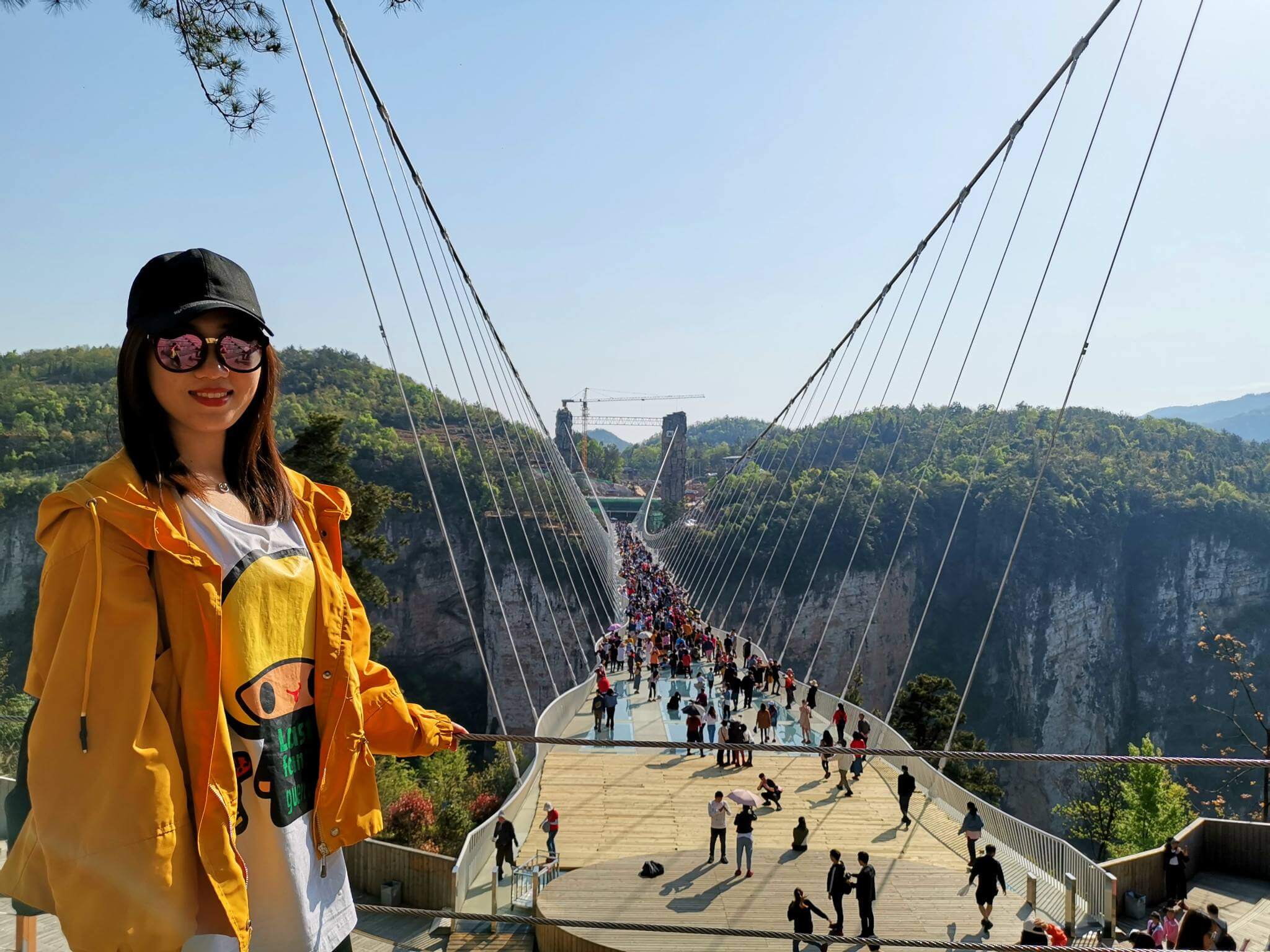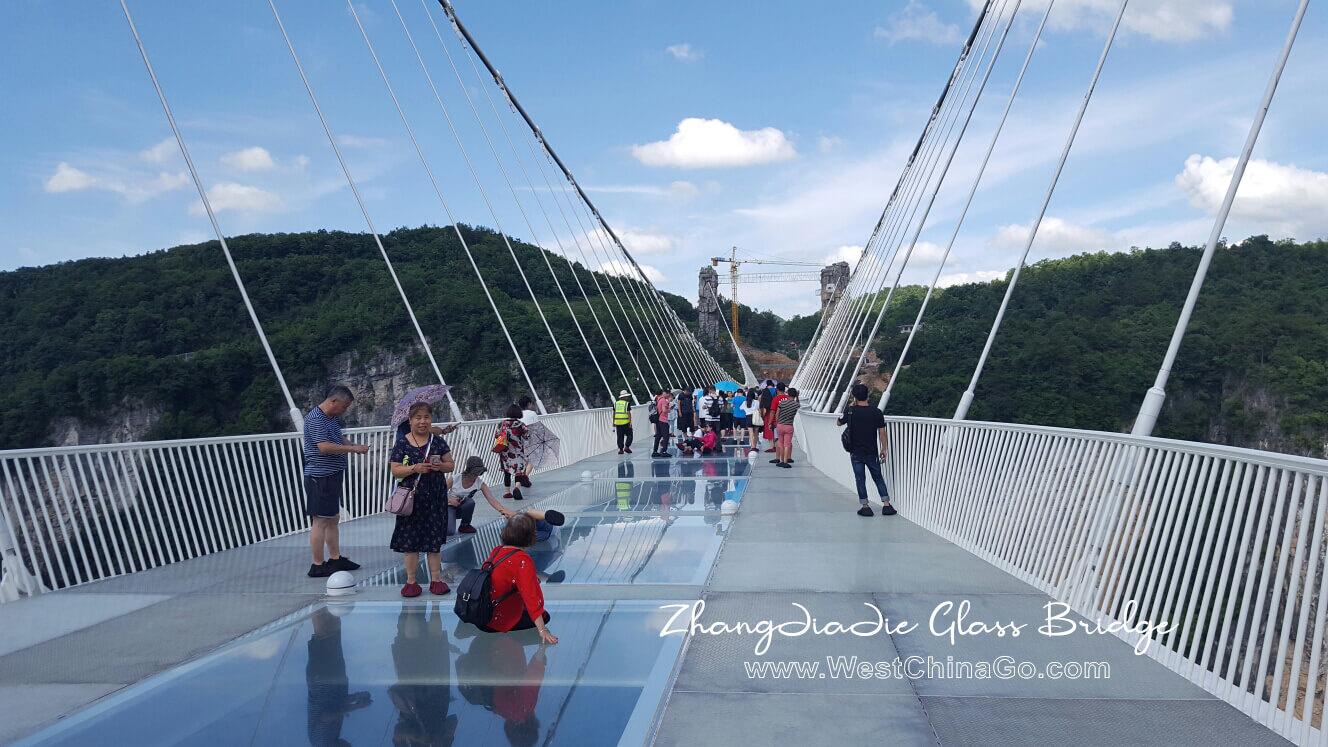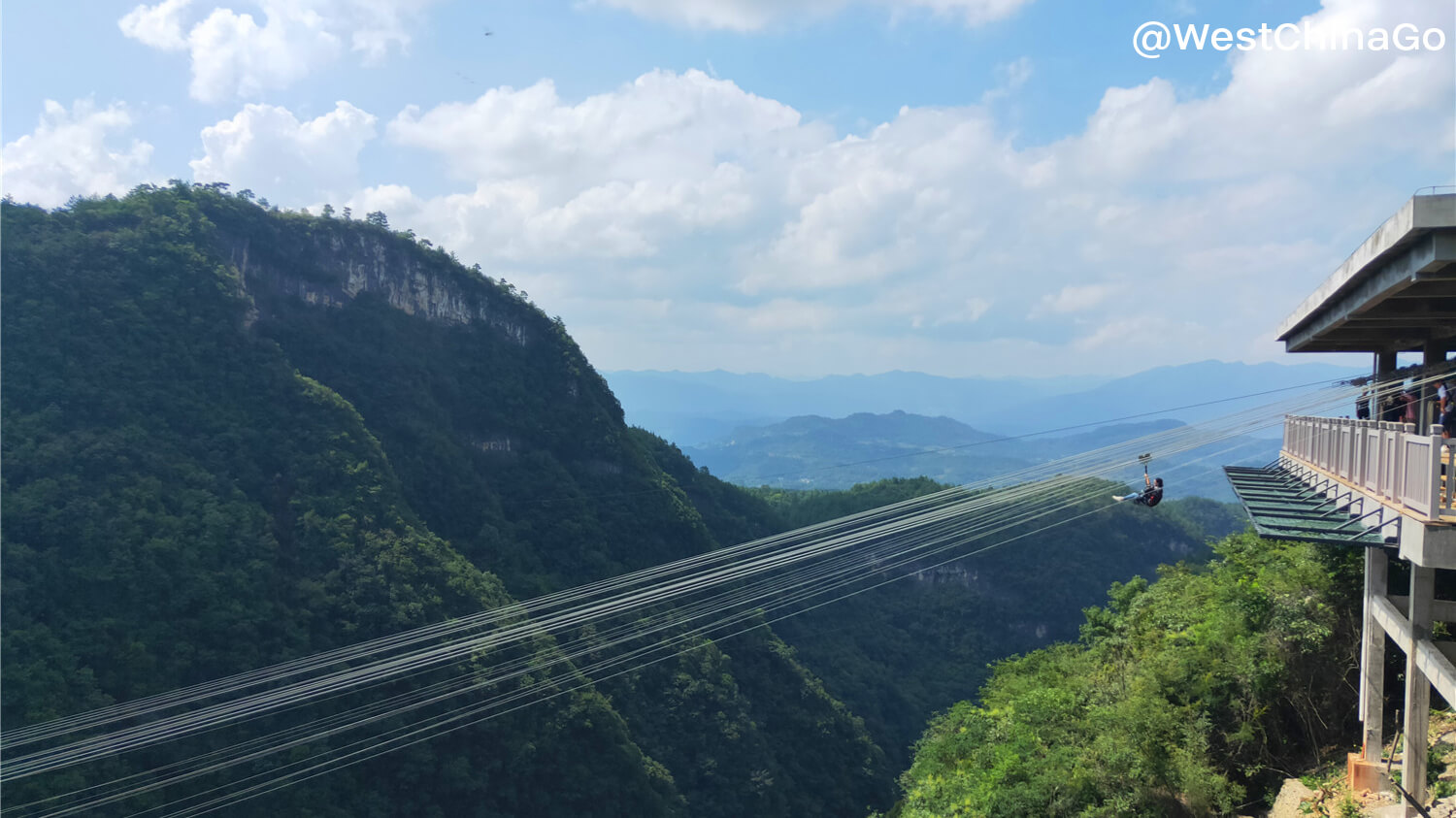 Zhangjiajie Grand Canyon Glass Bridge Travel Guide
Zhangjiajie Glass Bridge is limited to 8,000 passengers per day. In extreme weather such as severe storms, the glass bridge may be closed. Except wallets and mobile phones with mobile phone cases, no other items are allowed on the bridge; tourists who are unwell and wearing high heels are not allowed to go on the bridge; chase and play on the bridge is strictly prohibited
every day, the total available tickets number is 8000 pcs , and 6000 out of it belong to china domestic travel agency, only 2000 pcs available for individual tourist, the fact is those 2000 pcs tickets sold online, chinese tourist pay online and redeem the entrance tickets by virifing ID Card upon arrival.
you are not able to buy the live tickets at the site. pls don't go to ZhangJiaJie Glass Bridge without tickets,ZhangJiaJie Glass Bridge Tickets Type:
A Type Ticket:Visit Grand Canyon Only
B Type Ticket:Visit Grand Canyon+Yuntiandu Glass Bridge
C Type Ticket:Visit Yuntiandu Glass Bridge Only
B&C type tickets are not available to purchase on site, need to reserve online at least 1 day in advance.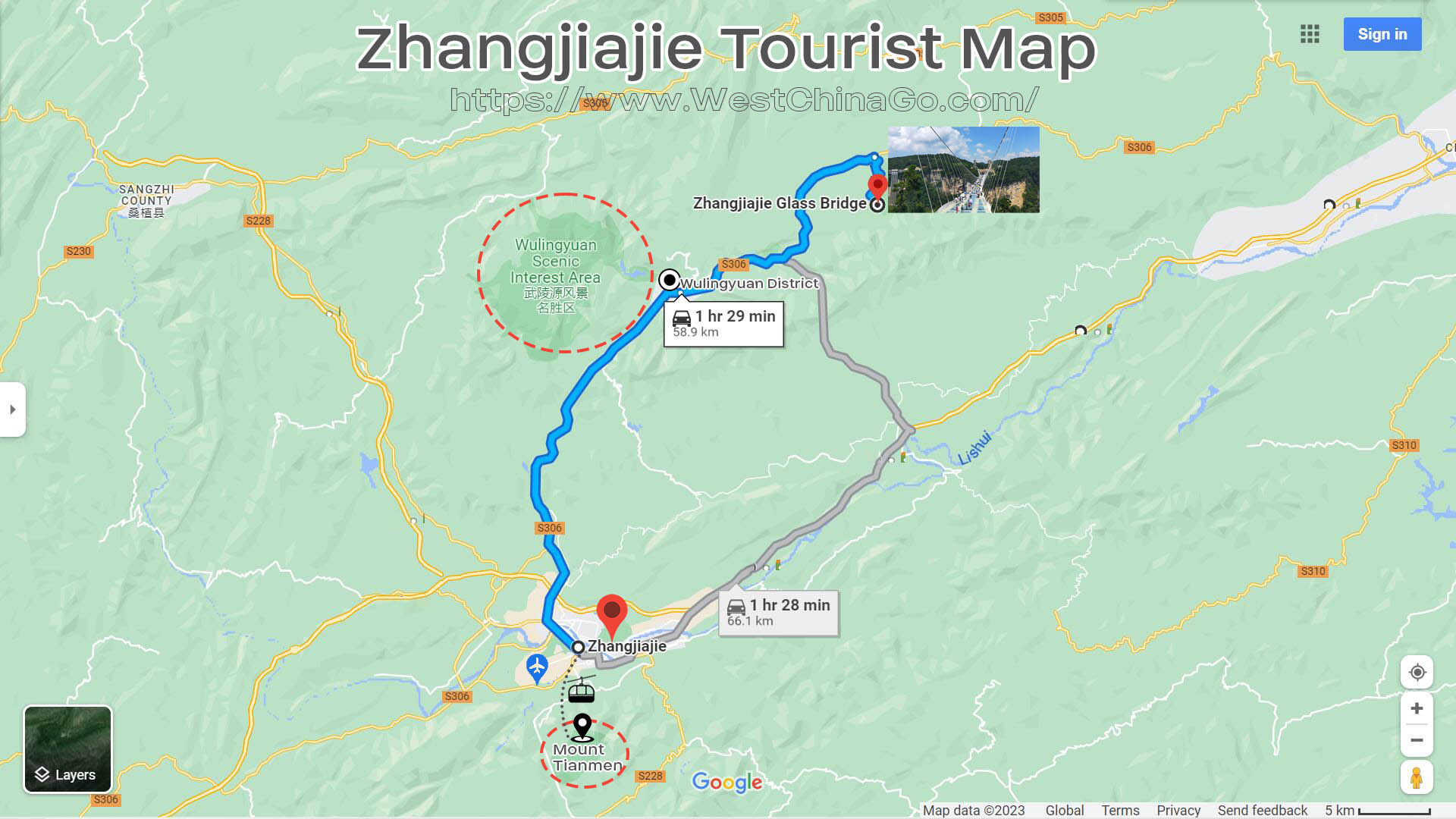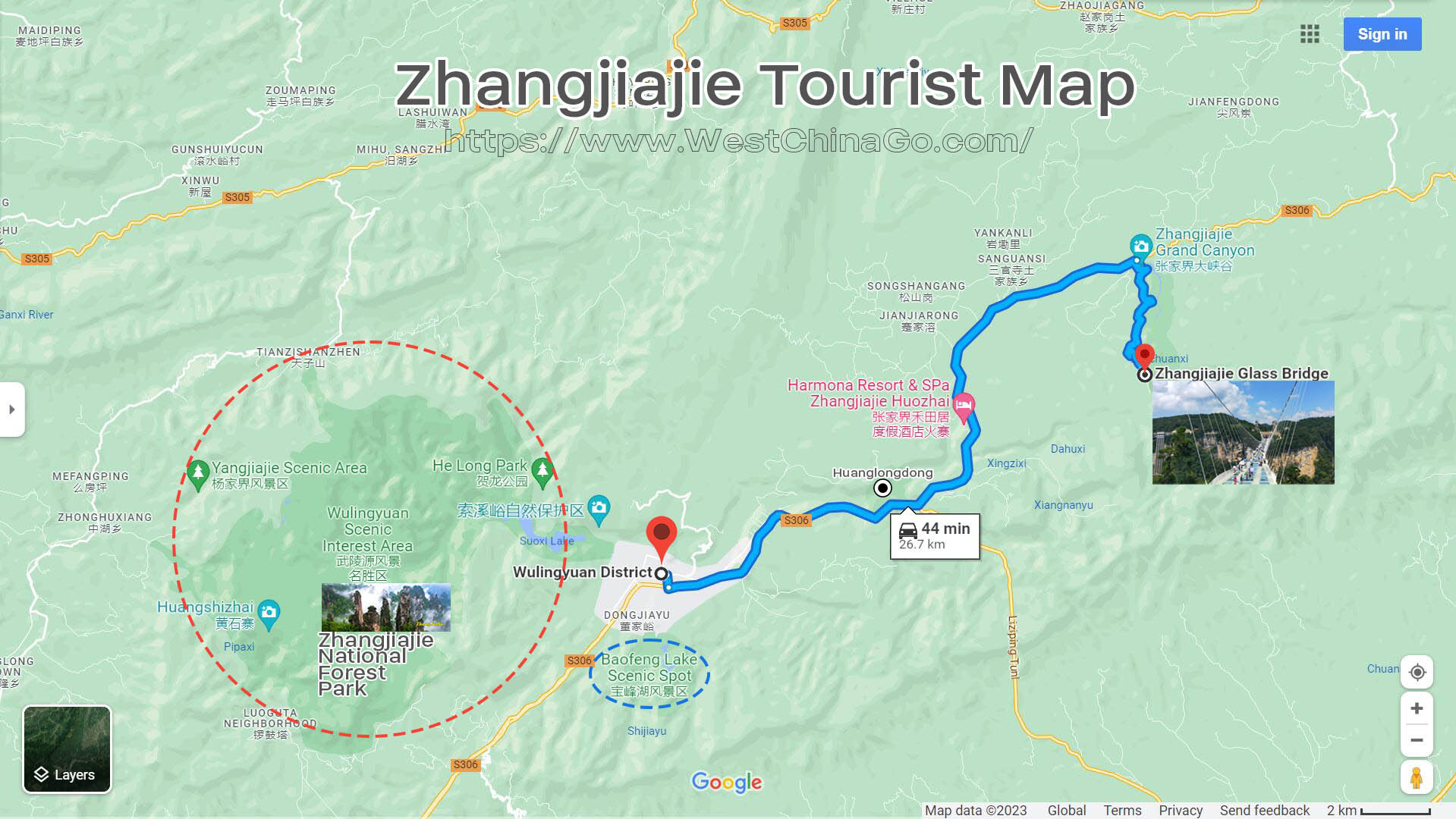 Zhangjiajie Grand Canyon Glass Bridge Tourist Map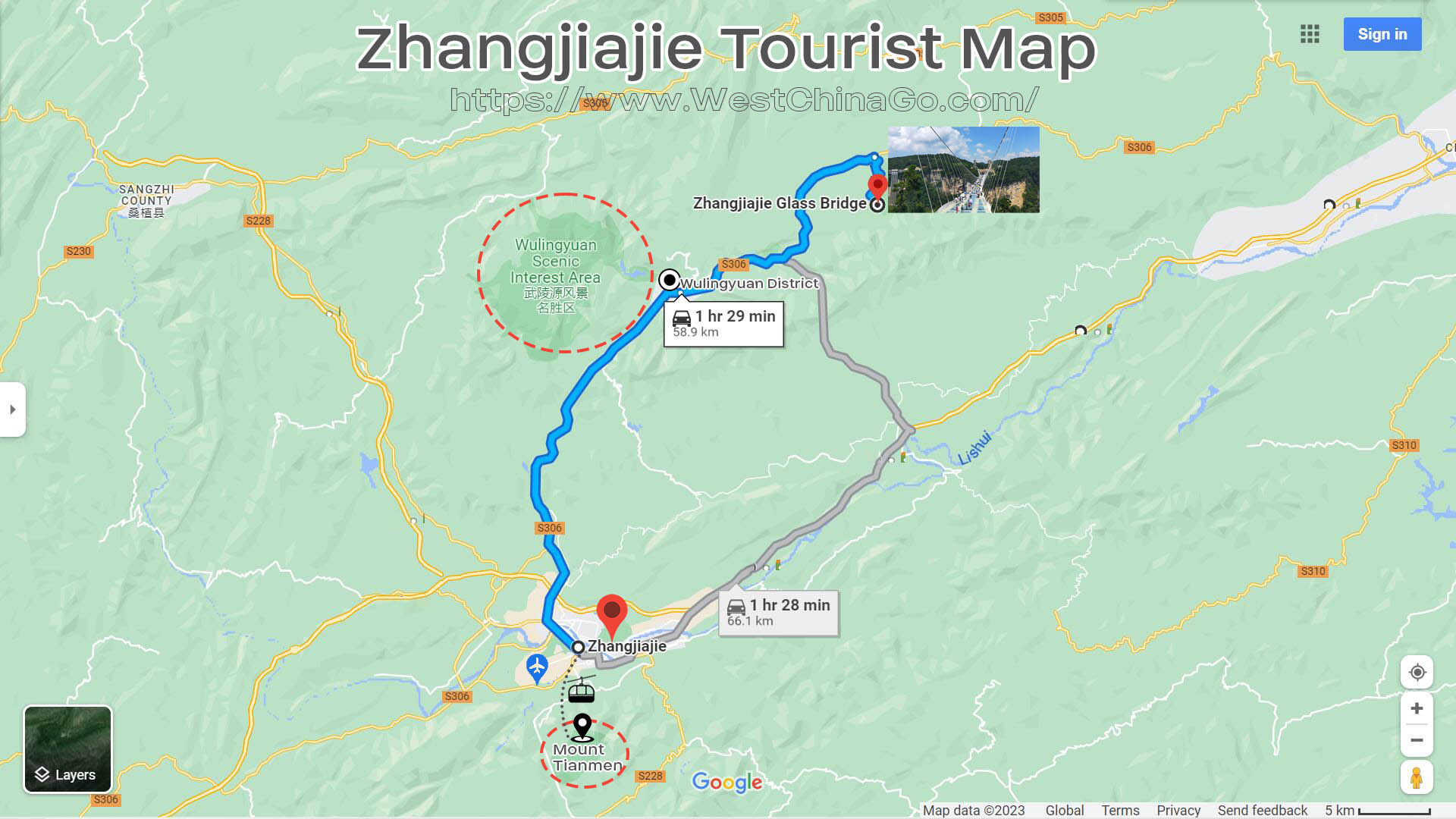 Zhangjiajie Grand Canyon Glass Bridge Tour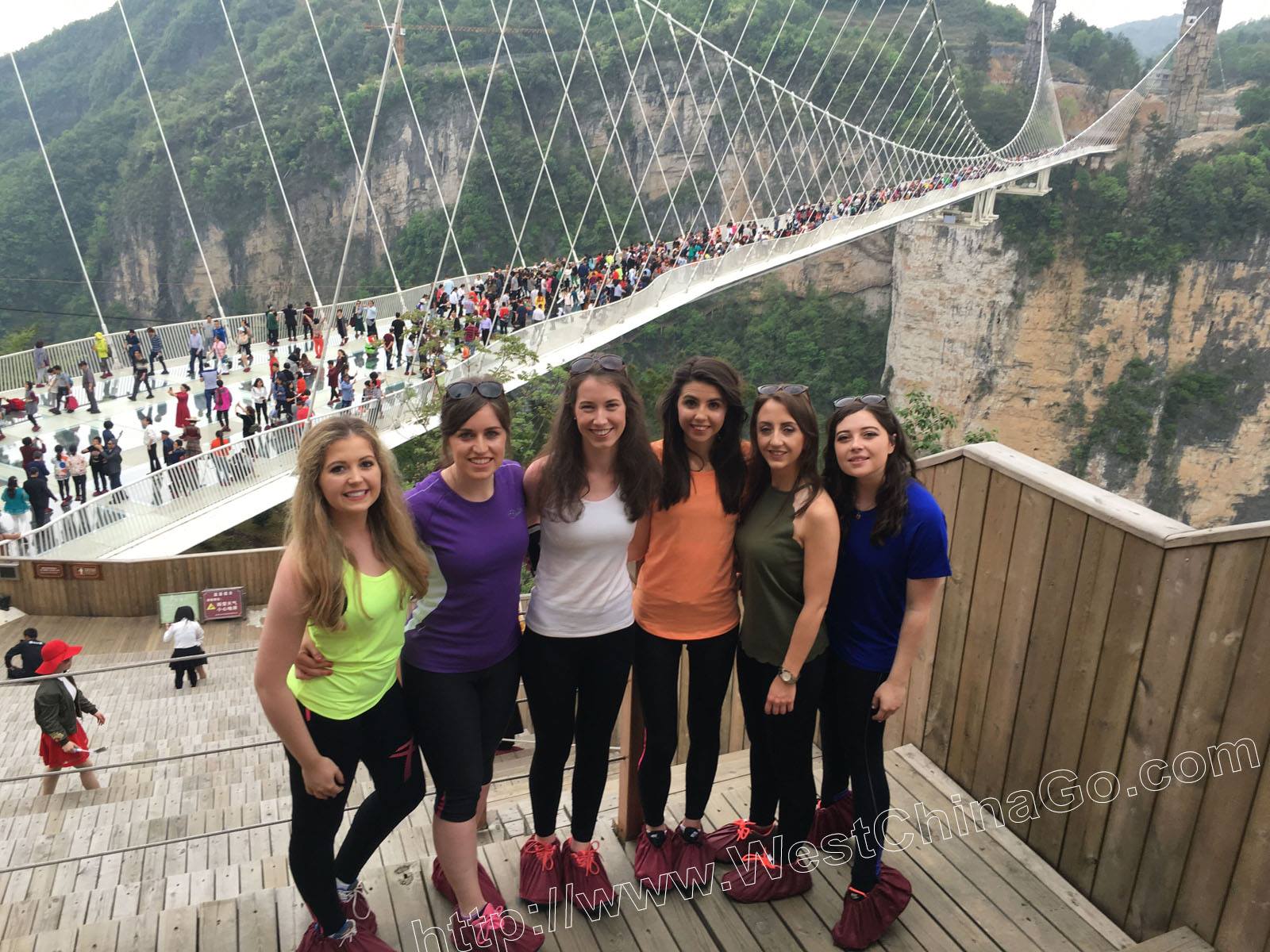 Zhangjiajie Grand Canyon Glass Bridge Tour
One Day Private Tour
plus visit grand canyon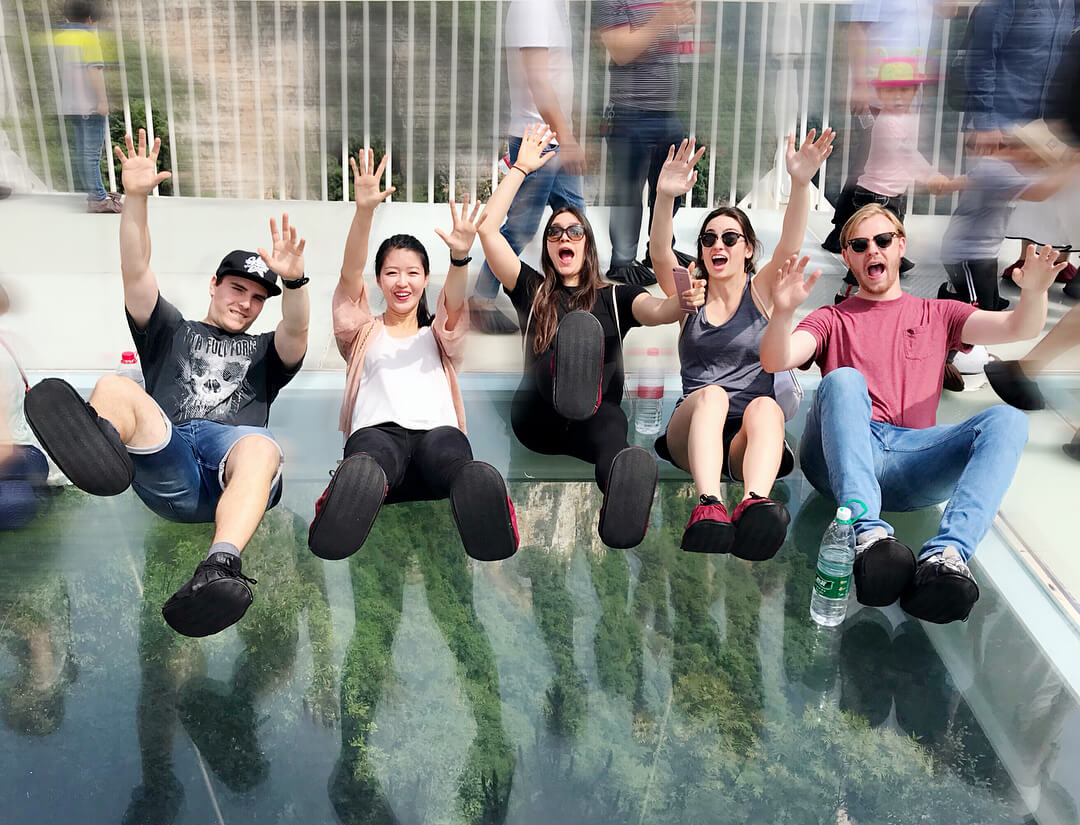 Zhangjiajie Grand Canyon Glass Bridge Tour
4-day Classic Zhangjiajie Join-In Tour
cost-effective
Zhangjiajie Grand Canyon Glass Bridge Photo