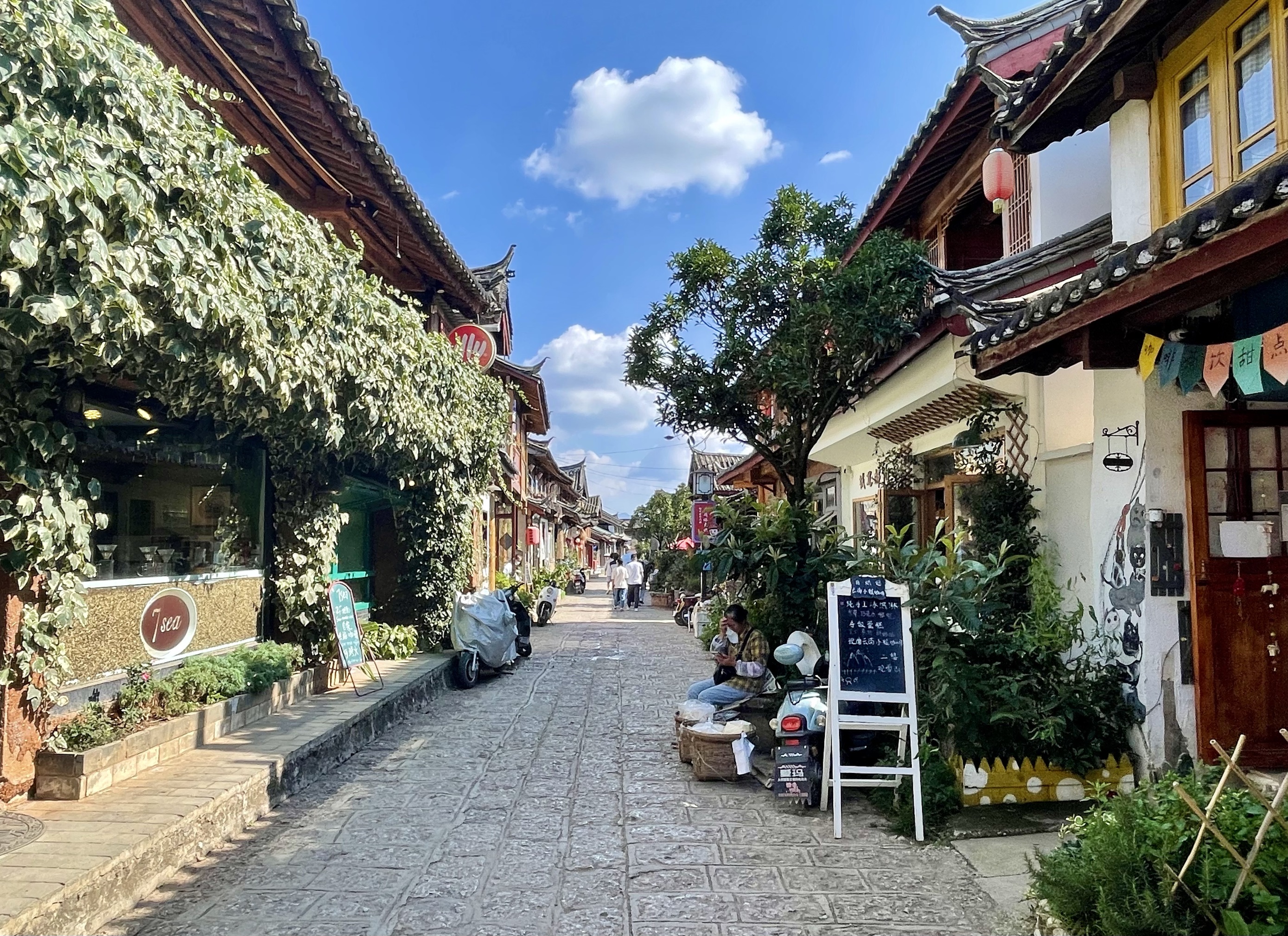 Baisha Old Town
Chinese name: 白沙古镇
Foreign name: Baisha Ancient Town
Location: Baisha Town, Yulong Naxi Autonomous County, Lijiang City
Add:云南省丽江市玉龙纳西族自治县白沙镇
Opening hours: open all year round
Ticket price: free
Tickets for the White Sand Murals :30 yuan/person
Famous attractions: Baisha Mural, Fuguo Temple Clan, Naxi Clan
Suggested play time: half a day
Suitable season for play: all seasons
Baisha Old Town
Baisha Ancient Town is an ancient town about 12 kilometers north of Lijiang City. It is the initial settlement of the Naxi people in Lijiang Dam and the birthplace of Lijiang Mu's Chieftain. It still retains the antique style, and it is very quiet and simple. The "White Sand Mural Paintings" in the town during the Ming and Qing Dynasties are even more precious.
Original appearance of the ancient town
Some people say that Baisha is Lijiang ten years ago. There is only an old commercial street here, and there are many small Naxi courtyards of local people, which retain the original appearance of the ancient town, and you can see the Jade Dragon Snow Mountain when you look up. Small shops selling souvenirs mainly sell two kinds of things, one is tie-dye, the other is all kinds of antiques, and there are some cafes and snack bars. Compared with the bustling business of Dayan and Shuhe, Baisha Ancient Town is a relatively quiet place. The strange thing is that although the streets here are relatively old, there are almost foreign-style English signs on the doors and windows on the street, and some shops can still use English to do business with foreigners. This is because most of the people who came to Baisha in the past were foreigners. They preferred the simple and primitive Naxi folk customs here, and the locals also learned foreign languages.
White Sand Mural Paintings
There is a very famous sight in the ancient town, "Baisha Mural Paintings". The painting of "Baisha Mural Paintings" lasted for more than 300 years from the early Ming Dynasty to the early Qing Dynasty. When you come to Baisha Ancient Town, you might as well come here to learn about Dongba culture. In addition to this scenic spot, most people who come to Baisha Ancient Town are for the cleanliness here. They can ride bicycles from Dayan Ancient Town, sit and drink tea in small shops on the street, stroll slowly, and use each other with local old ladies. Chatting in a language you understand or don't understand makes people feel relaxed and leisurely.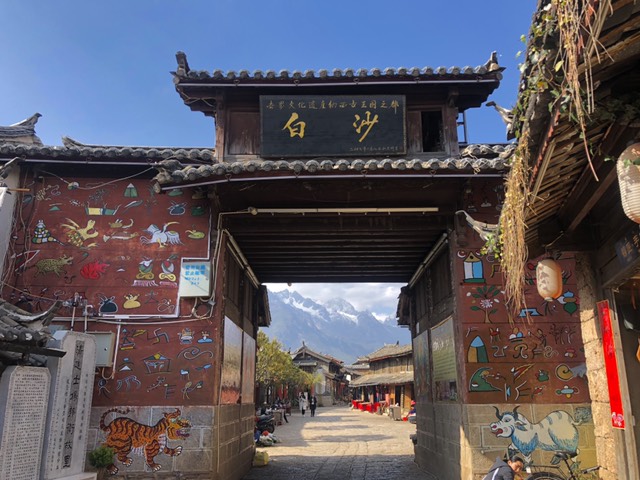 Baisha Old Town Video
Baisha Old Town Photo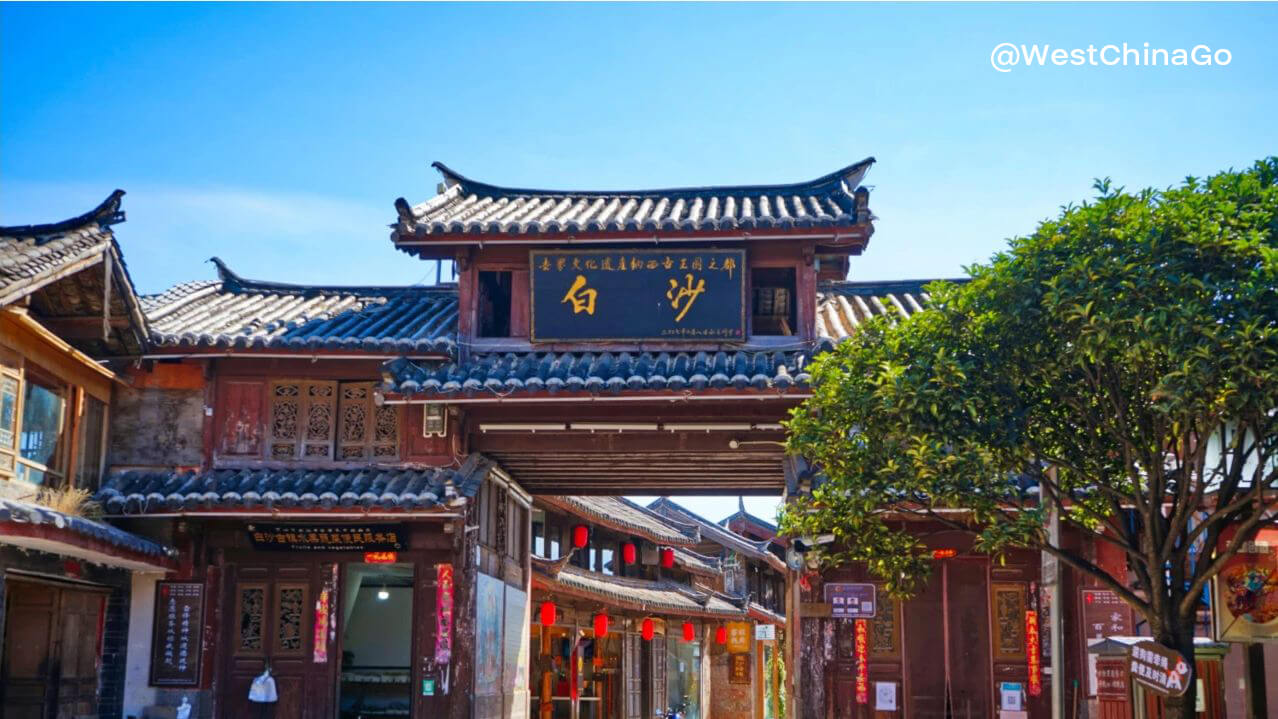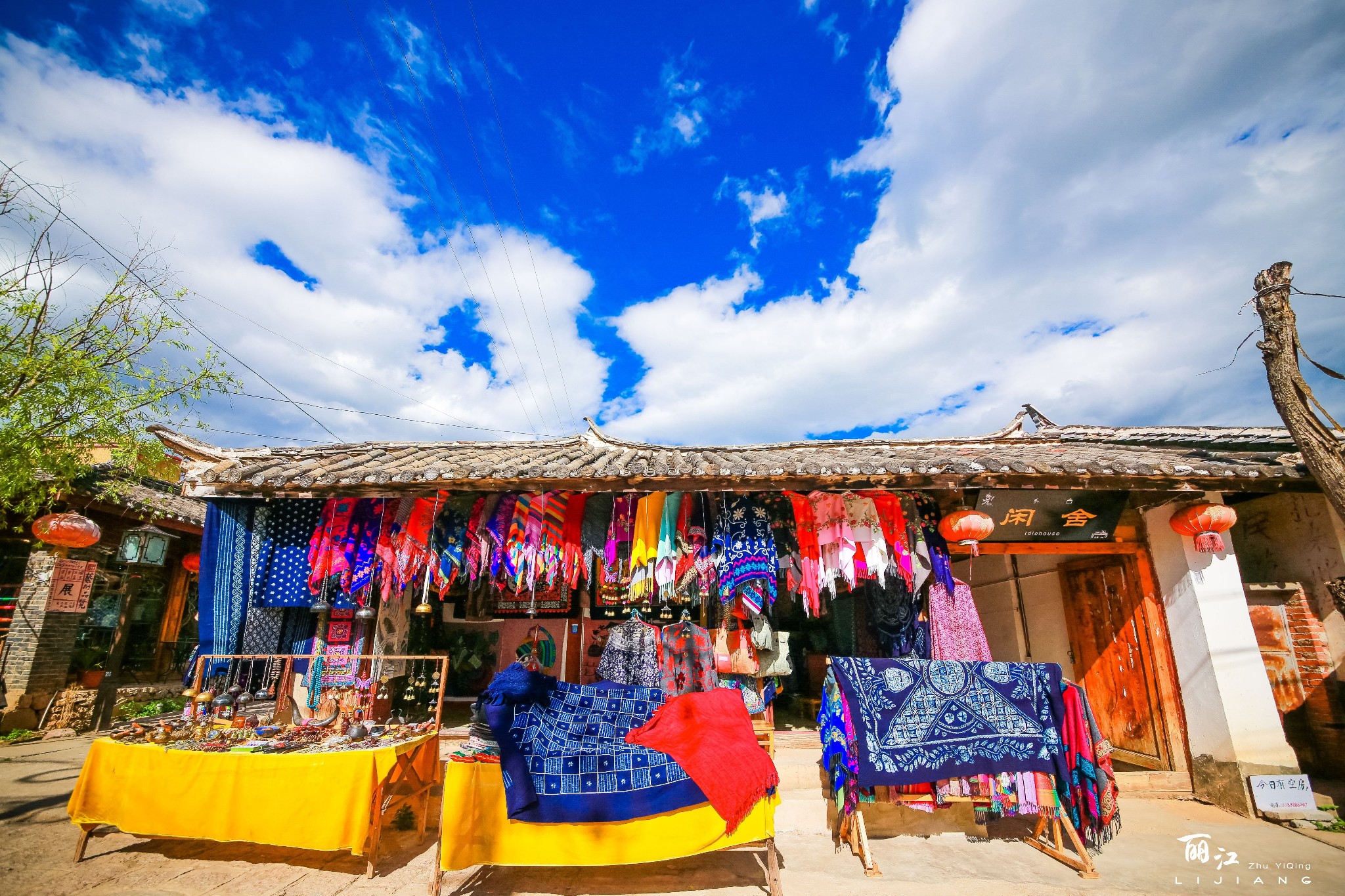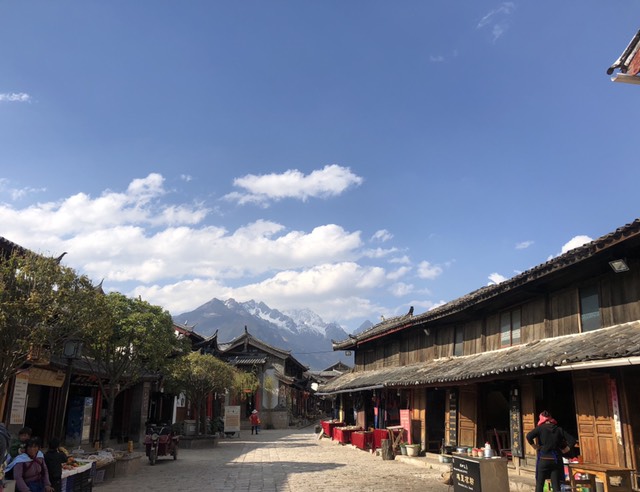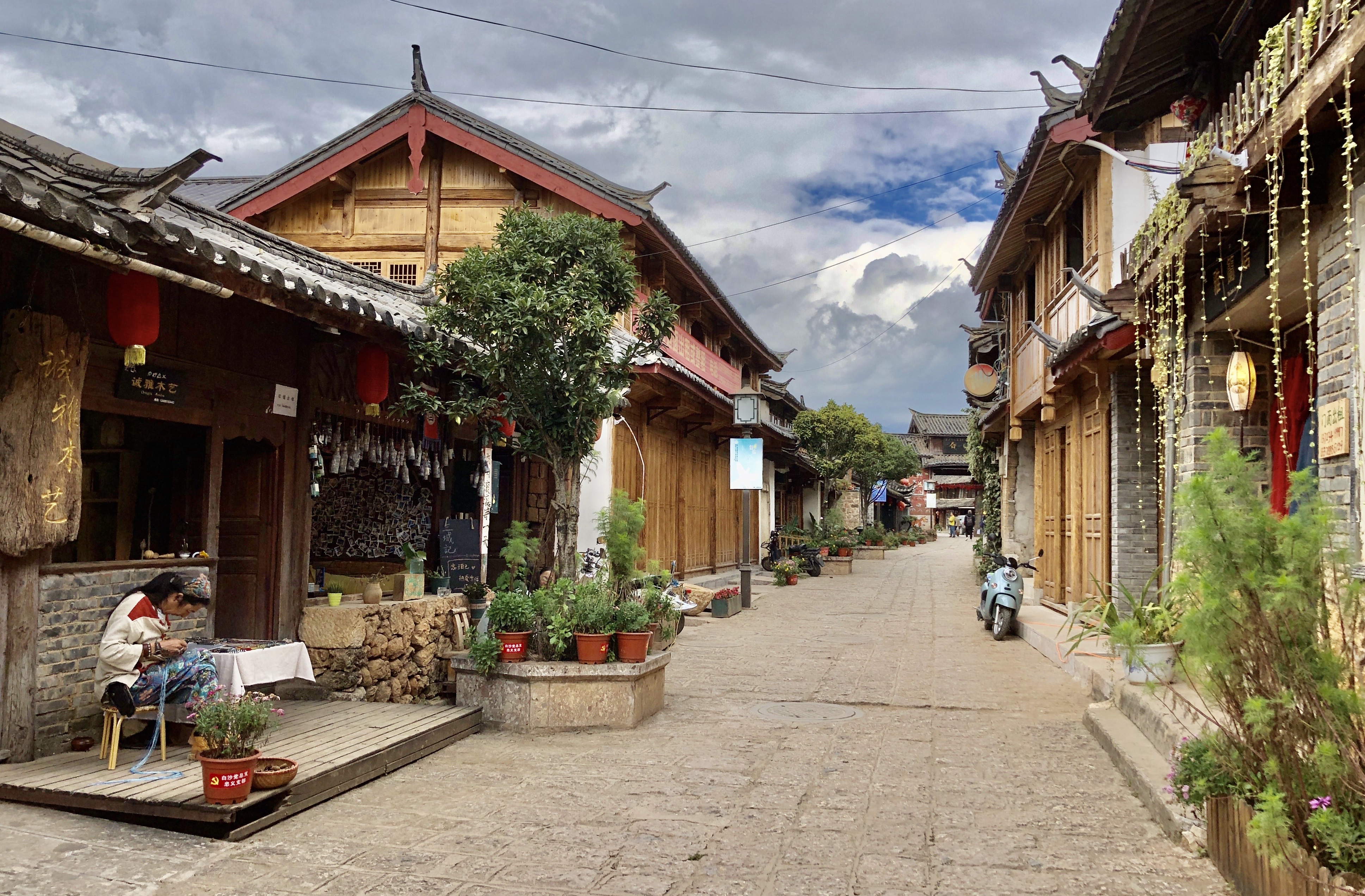 Baisha Old Town Tourist Map
Baisha Old Town Travel Guide