Baisha Old Town
Chinese name: 白沙古镇
Foreign name: Baisha Ancient Town
Location: Baisha Town, Yulong Naxi Autonomous County, Lijiang City
Add:云南省丽江市玉龙纳西族自治县白沙镇
Opening hours: open all year round
Ticket price: free
Tickets for the White Sand Murals :30 yuan/person
Famous attractions: Baisha Mural, Fuguo Temple Clan, Naxi Clan
Suggested play time: half a day
Suitable season for play: all seasons
Baisha Old Town
·The ancient town of Baisha was once the political, economic and cultural center of Lijiang. It was also the initial settlement of the Naxi people in the Lijiang Dam, retaining the original Naxi culture.
·The ancient town retains its original appearance and has not been over-developed. It is quieter than Dayan and Shuhe, and you can see the Jade Dragon Snow Mountain when you look up.
·The Baisha Mural is the most famous scenic spot in the town. The painting lasted for more than 300 years from the early Ming Dynasty to the early Qing Dynasty. It is a good place to learn about Dongba culture.
·You can sit and drink tea in the street shop, stroll slowly, and chat with the local old grannies in languages that do not understand each other, relaxing and leisurely.
The World Heritage Lijiang Old Town includes: Dayan Old Town (Lijiang Old Town), Shuhe Old Town, and Baisha Old Town. Together, these three are World Heritage Sites, and the commercialization of Chengdu decreases in order
Baisha is relatively small and often overlooked, but because of this, you can vaguely see the original appearance of Lijiang
Quiet and beautiful small town under the snow-capped mountains, quaint and original ecology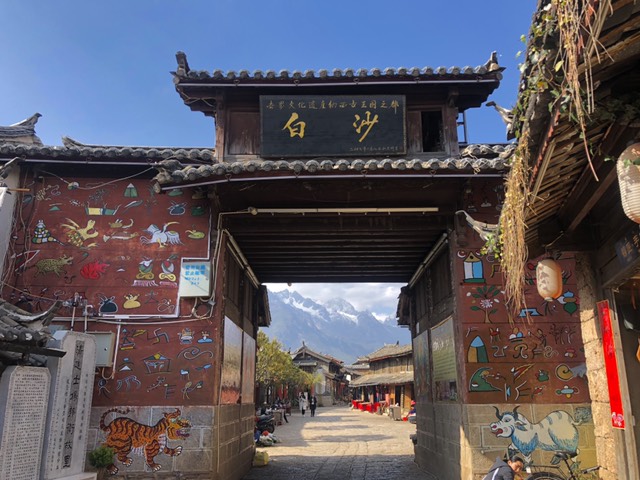 Baisha Old Town Video
Baisha Old Town Photo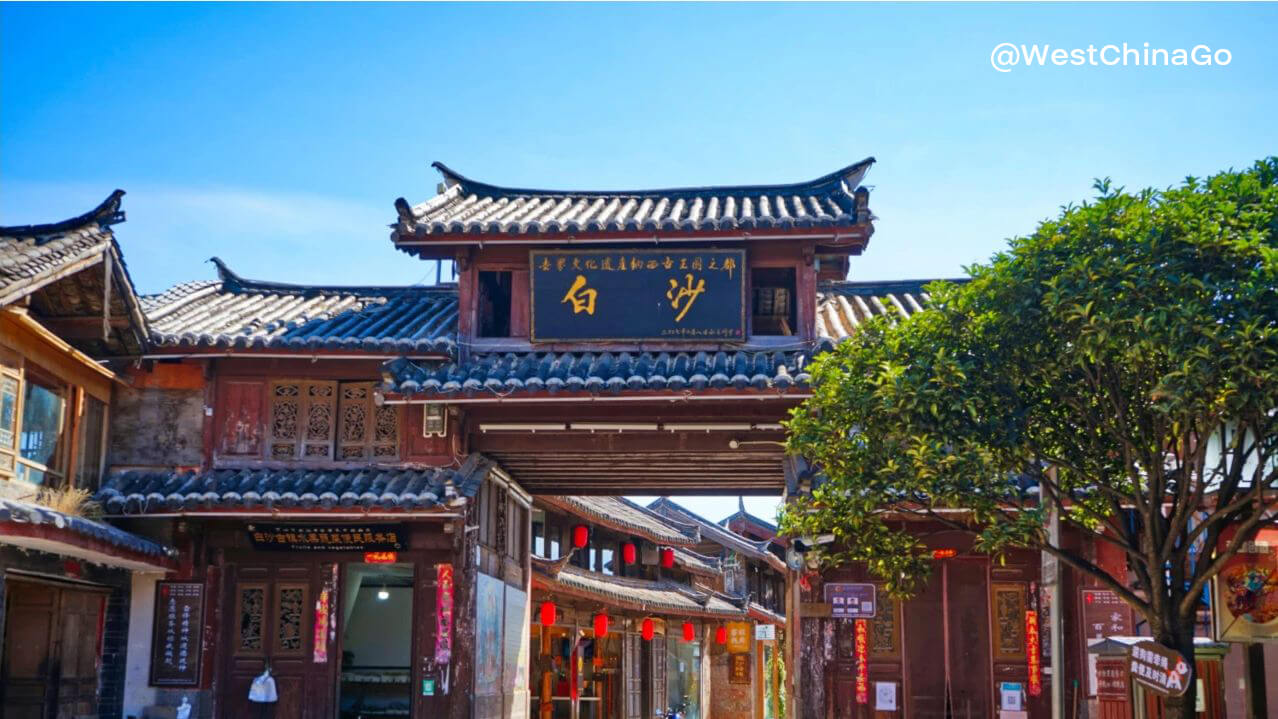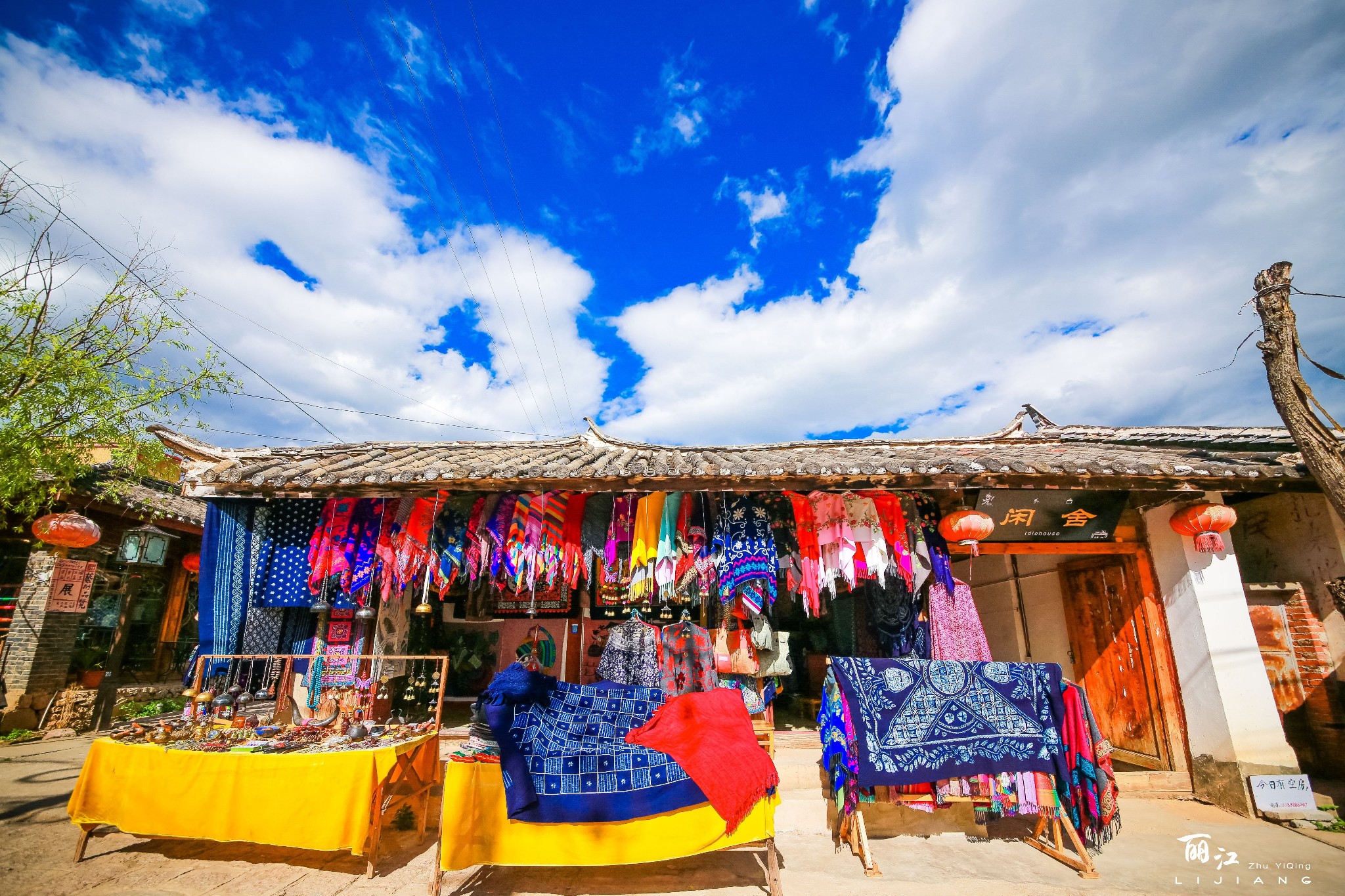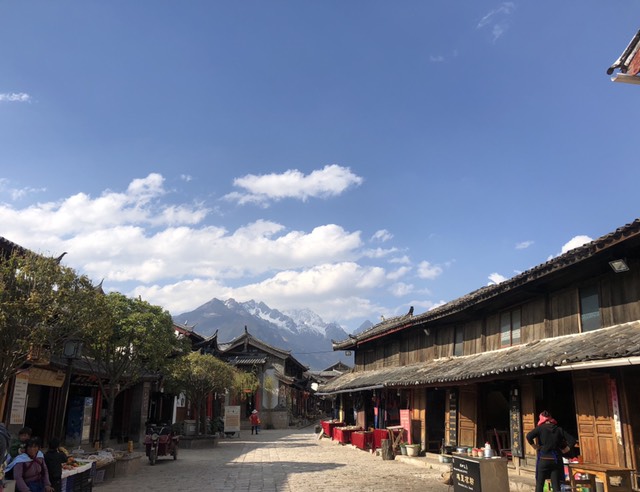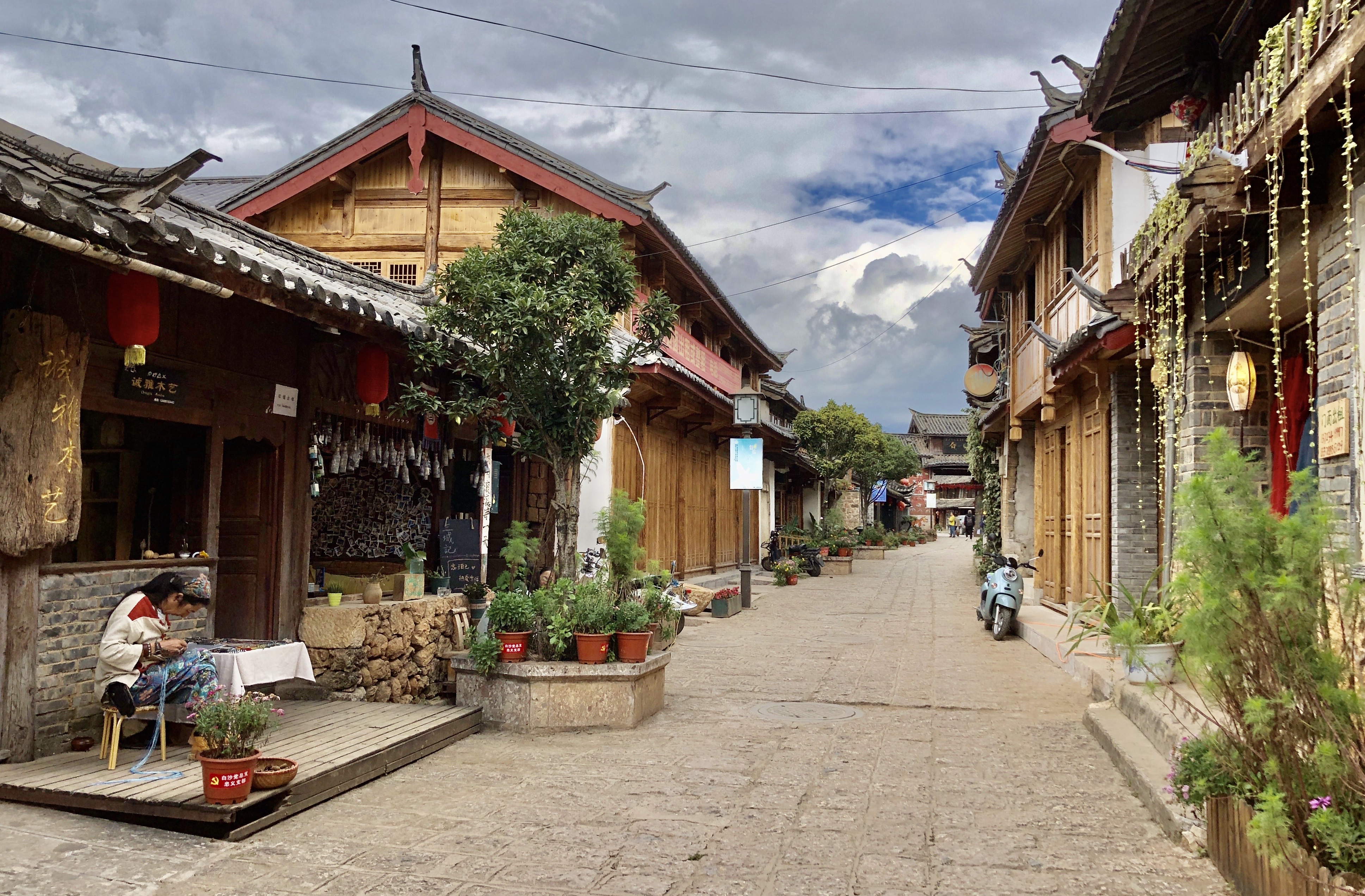 Baisha Old Town Tourist Map
Baisha Old Town Travel Guide