 Author:
Sidney Yu
Mar-01-2018
all rights reserved by ChengDu WestChinaGo Travel Service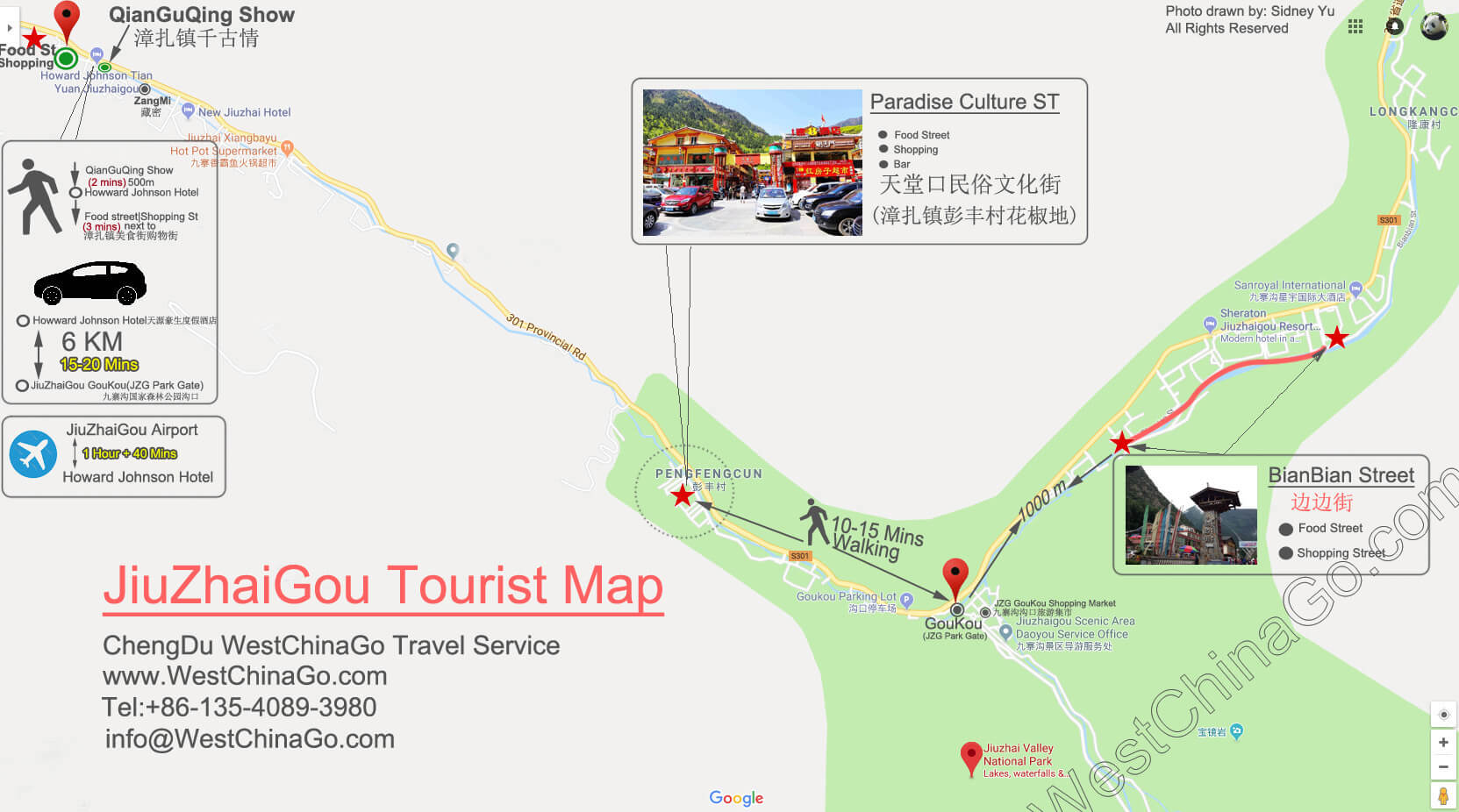 How To Spend Night Time In JiuZhaiGou Tour
usually we visit the jiuzhaigou national park at day, the rest time is free activity,
some tourist don't know how to spend thenight time, in order to let jiuzhaigou trip more choice and significant,
the following advice for your reference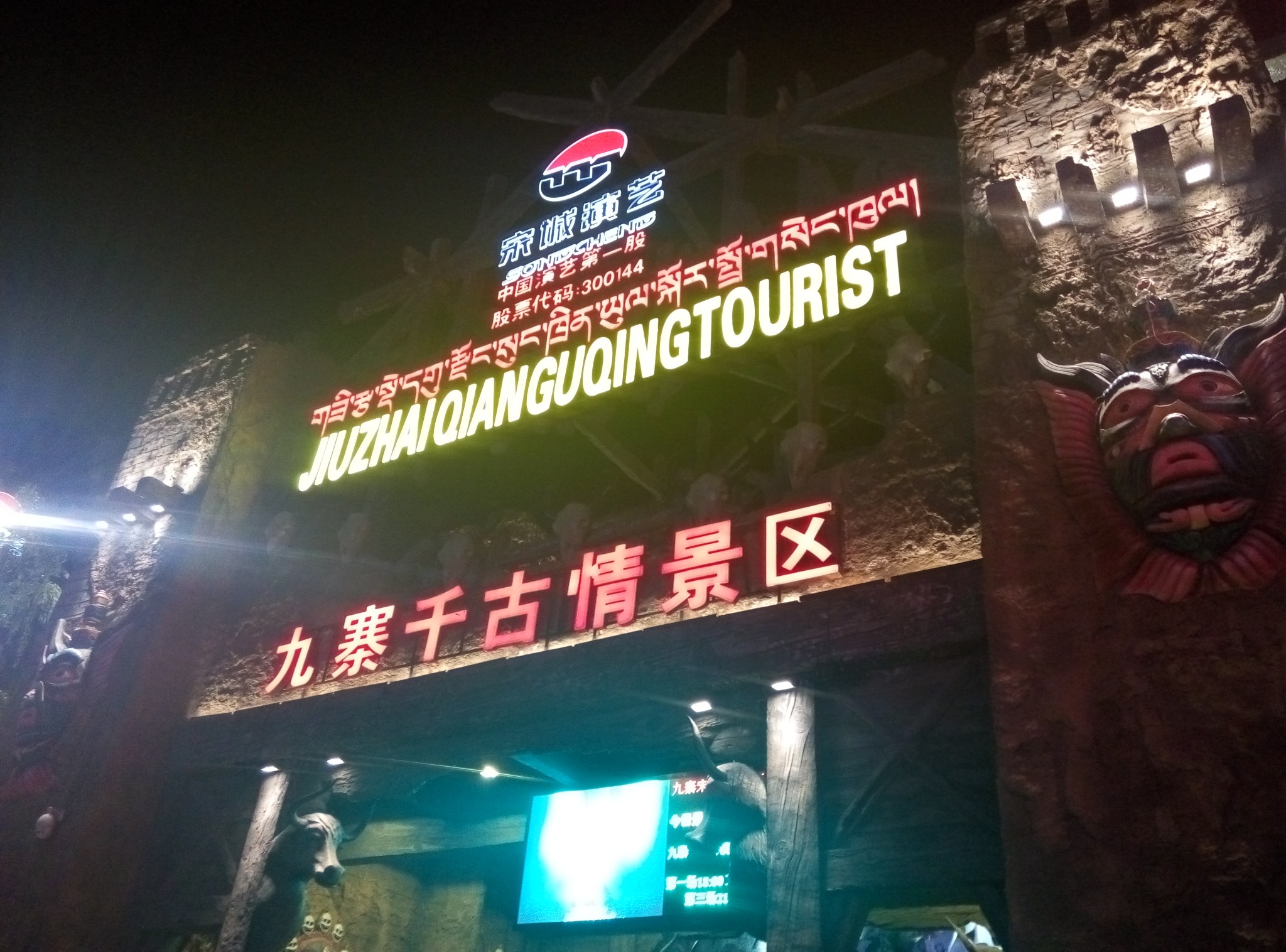 1. QianGuQing Night Show
JiuZhaiGou QianGuQing is unique theme park jiuzhaigou,which is live tibetan and qiang minority old town,present the center of jiuzhaigou culture, it's top-recomming place for tourist in night activity
九寨千古情景区、是九寨沟唯一的主题公园,是一座活着的藏羌古城,是九寨的城市文化中心和夜游首选之地!
JiuZhaiGou QianGuQing zone,
• Opening Time: 8:00 PM-9:30
• Add:九寨沟千古情(阿坝州漳扎镇九寨千古情景区)
• Price: 250 RMB/person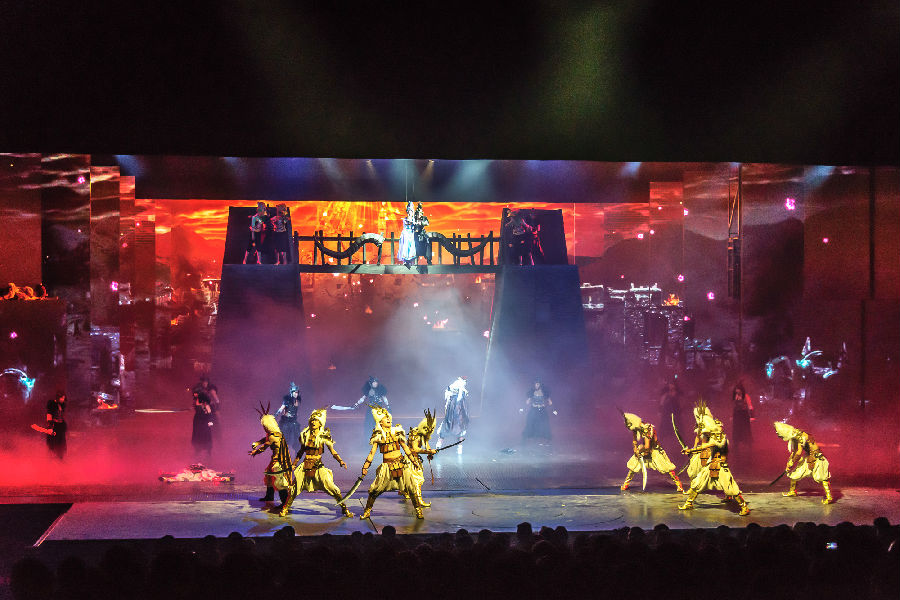 The Jiuzhai QianGuQing opened at 3 pm. After the opening of the park, the scenic area will be staged at different time periods: through the flashing, the singer of the love song, the magical Jiuzhai, the pottery carnival, the martial arts training, the Sichuan opera face change, the appointing national minority hereditary headmen recruitment and so on. The show takes you into a mysterious journey through. Most of these activities are also interacting with tourists, and visitors can also participate. Visitors can check the timetable of the performance at the gate of the scenic spot, and then arrange the tour time according to their own schedule and personal hobbies.
九寨千古情景区在下午3点才开园,开园之后,景区内在不同时间段还将上演:穿越快闪、碉楼情歌对唱、神奇的九寨、锅庄狂欢、羌哥练兵、川剧变脸、土司招婿等外场演出,带你进入一次神秘的穿越之旅。这些活动大多也是和游客一起互动,游客也能参与进来的。游客可以在景区大门口处查阅外场演出时间表,再根据自己当天的行程及个人爱好等情况合理安排游览时间。
2. Visiting Food Street and Shopping Street
Jiuzhaigou Food Street:
漳扎镇 阿坝州九寨沟沟口彭丰天堂口美食街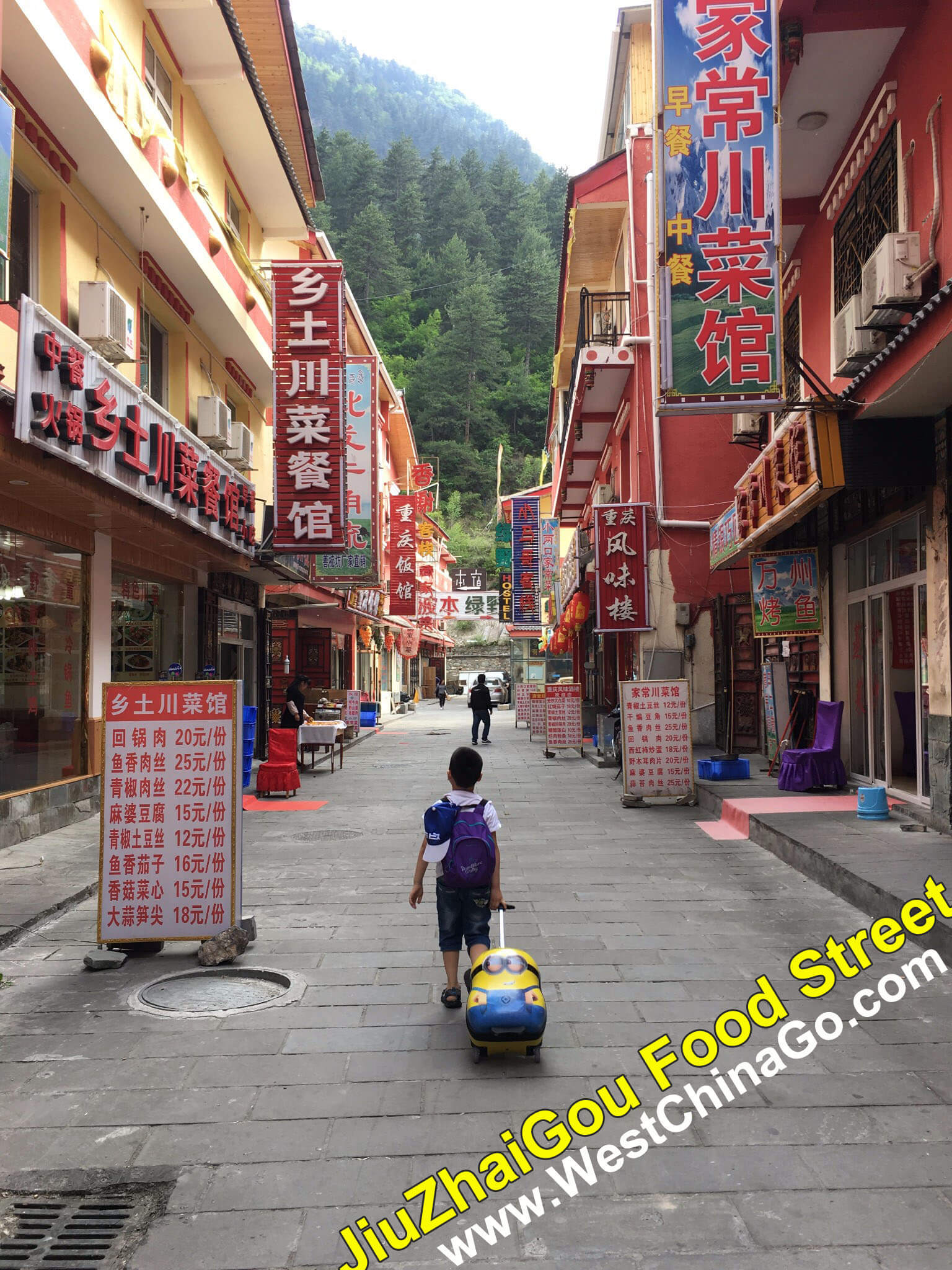 漳扎镇 九寨沟县沟口边边街
九寨沟边边街位于沟口火地坝,号称中国旅游第四街。整条街沿九寨沟白水河修建,故得名边边街。
九寨沟边边街是一条风情街,除了购物,这里还有餐吧、酒吧、客栈旅舍等。边边街有很多个性的旅游商品店,在这里,你可以买到九寨沟油画石、九寨沟唐卡、九寨沟藏式手工编制披肩等特色旅游商品。这里的小店装修精美而有特色,漫步河边,边购物边欣赏风景,别有一番情趣。
边边街附近有2个小超市和一些经营特产的店铺,还有一些价格实惠的饭馆。可以去品尝一下藏餐和自酿的青稞酒。
Visiting Shopping Street:
⭐️九寨沟天堂口民俗文化街
九寨沟县天堂口民俗文化街位于漳扎镇彭丰村花椒地,距离九寨沟沟口2公里处,是九寨沟县青年大学生就业创业打造而成的一处休闲居住度假的核心商区。九寨沟县天堂口民俗文化街区占地约10000平方米,商业使用面积2400多平方米,主要由酒吧街、美食街、购物街、文化广场四部分组成。
3. Stay In Hotel
if you feel tired, don't want to go further,ok stay in hotel, you have many choice to relaxe,
for example. 5 star hotel:Howard Johnson Tianyuan Resort Jiuzhaigou
have many facility:fitness, Hot Spring, out door swiming pool, inside hotel, there are kinds of bar, shopping street.
酒店配套设施齐全,有健身房,温泉,室外泳池。酒店真的非常大,在酒店里几乎足不出户,没有满足不了的需求,休闲餐厅,酒吧,各种娱乐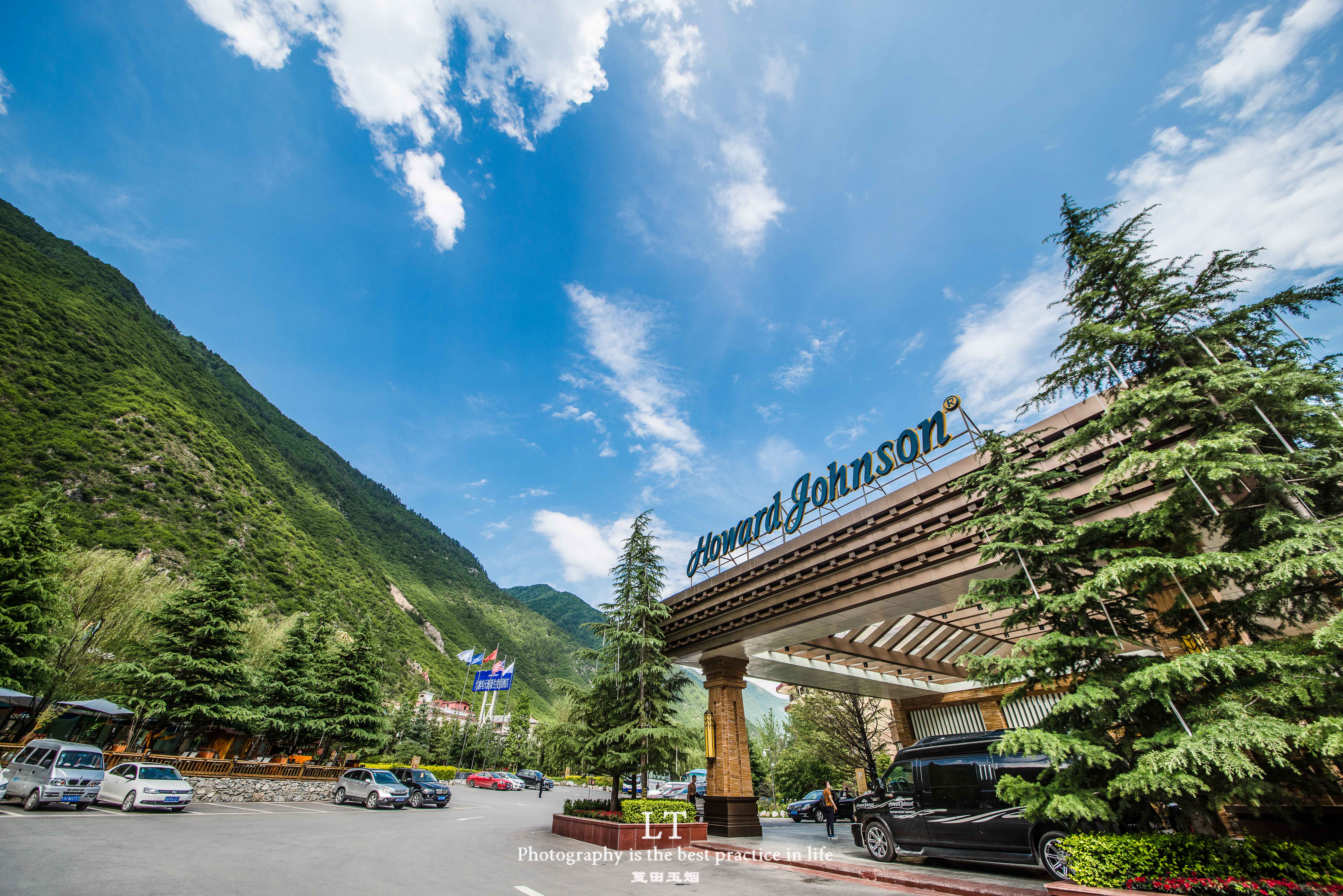 4. Tibetan Home Visiting
you can join in the bonfire party,dancing with local,grill the mutton. drink the tibetan wine,eating the delicious snack…