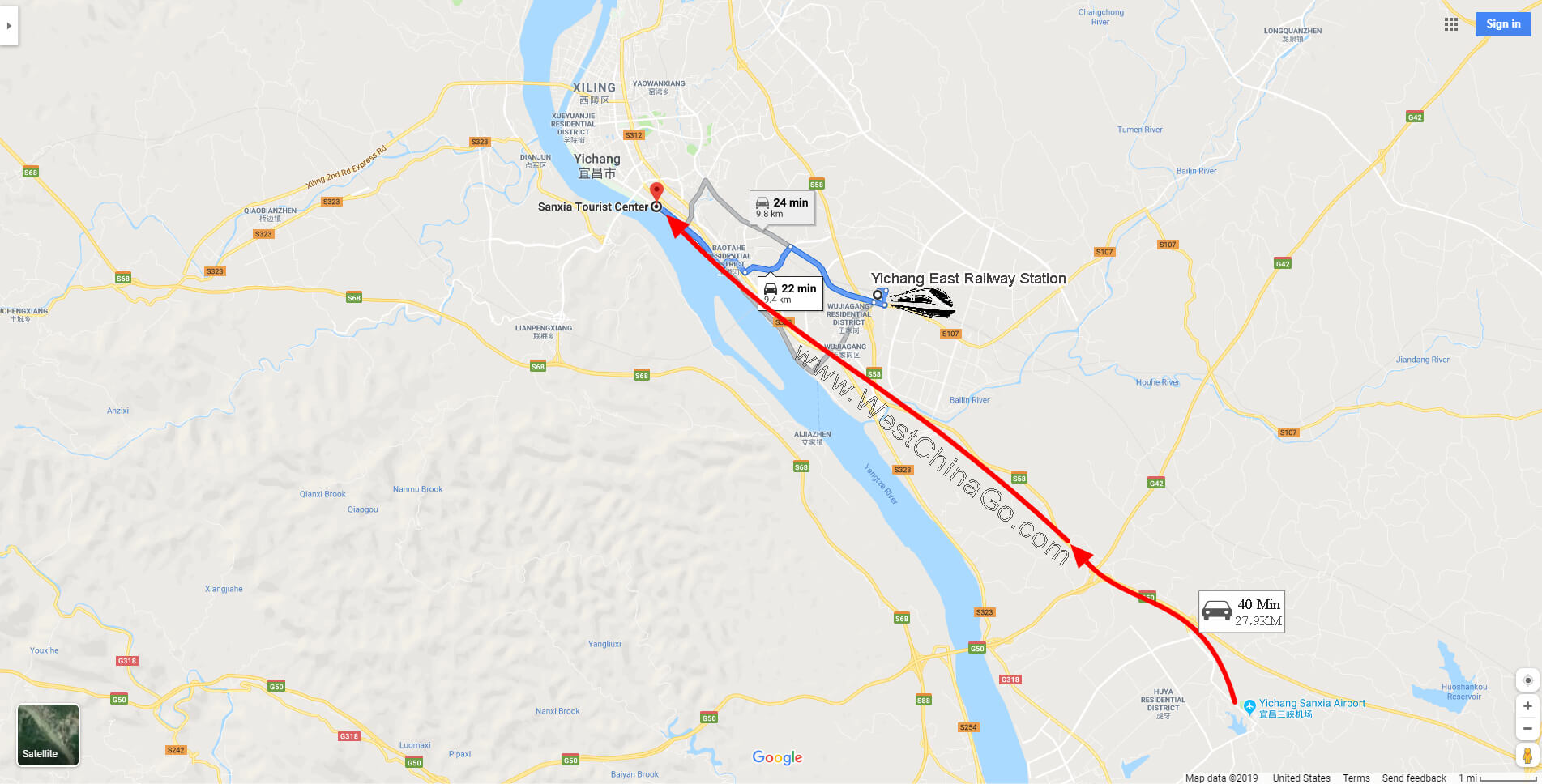 YiChang,HuBei,China
Yichang is a transit city. General tourists will not stay here overnight.
at the beginning of this year 2019, the Three Gorges does not allow large cruise ships to cross the ship lock, so the new terminal is located in the upper reaches of the Three Gorges Dam.That is, the hometown of Qu Yuan, Maoping Port of Zigui County, you need to take a transfer from the Yichang Three Gorges Visitor Center(三峡游客中心), about one and a half hours to the port.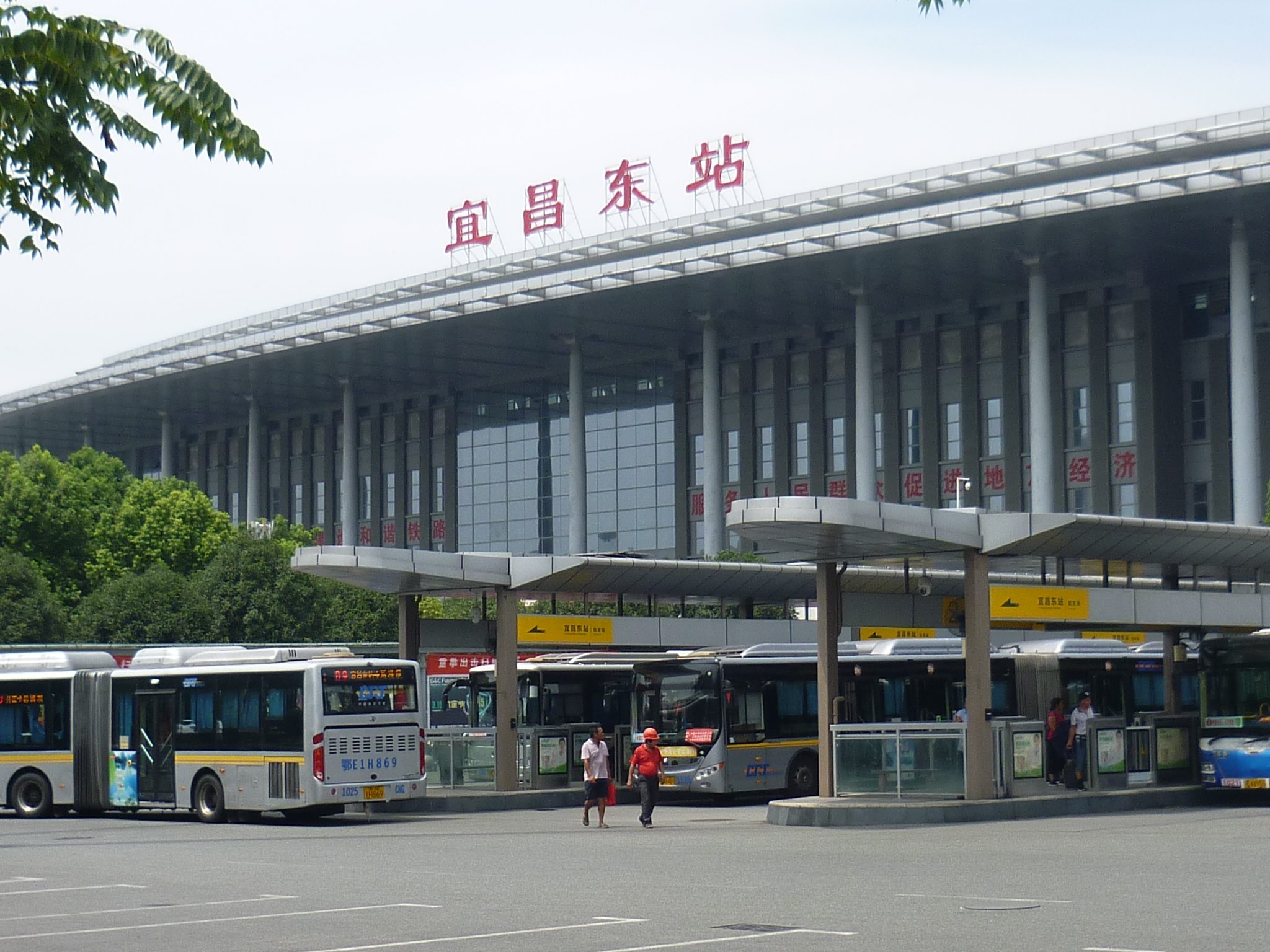 YiChang East Railway Station
Chinese Name:宜昌东站
Add:宜昌市伍家岗区城东大道花艳段
Tel:027-12306 (booking) 027-95105105 (consultation)
After exiting the station, take the B1 road to the Three Gorges Visitor Center to store your luggage. There is also a free shuttle bus to the pier. You don't have to use the suitcase to play. The luggage in the visitor center is not cheap. Each box costs 20 yuan. Our The two received a total of 40 yuan, which can be put into the evening at 7:00.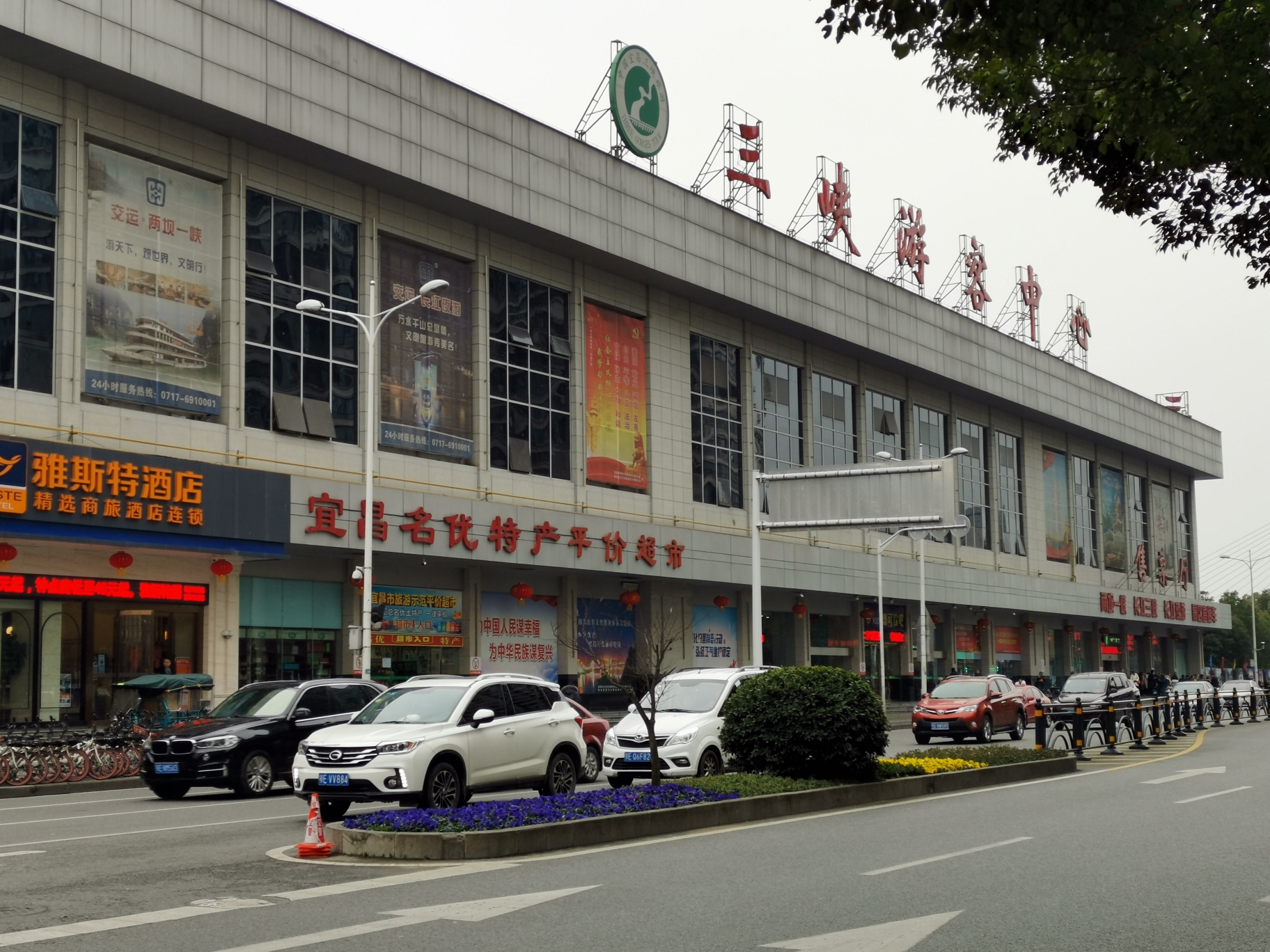 YiChang sanxia tourist center
Chinese Name:宜昌三峡游客中心
Add:宜昌市沿江大道142号(万达对面宜昌港汽车客运站内)
Tel: 0717-6910001
The Three Gorges Visitor Center, first to take out the luggage, the shuttle starts from 16 o'clock, after exchanging tickets, waiting for the first bus, can only wait for the next shift if bus is full (the interval is 20 mins), the shuttle does not have a fixed departure time, start to go when bus is full seats
after arriving the yichang port from chongqing, usually fly to shanghai or wuhan….or take the high speed rail to other city like zhangjiajie, wuhan, nanjing……
if you depatrue from yichang port, you'd better arrive the yichang airport or railway station before 3:PM.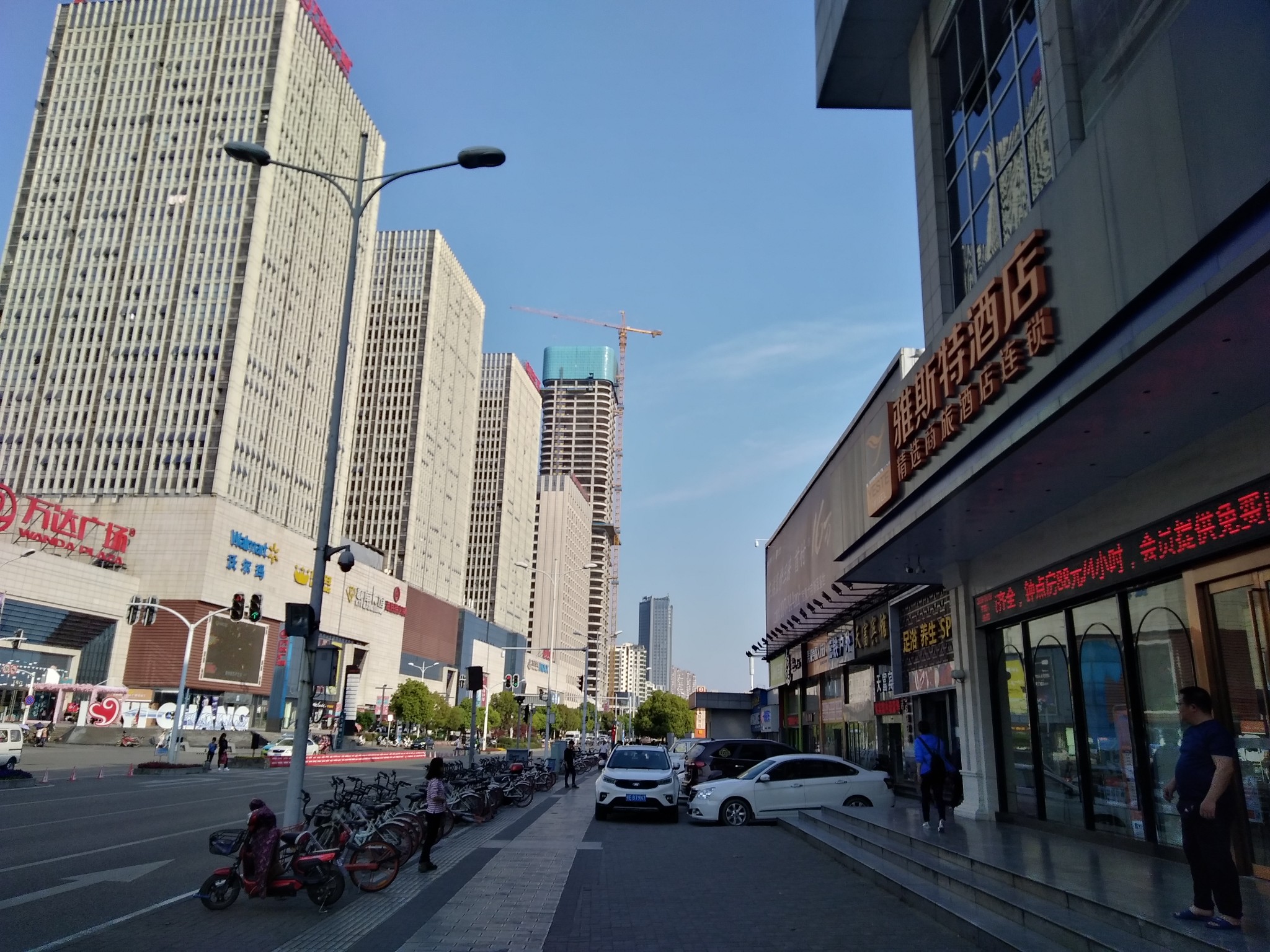 How to spend your time at YiChang
Cruise is allowed to board the ship after dinner,Three Gorges cruise ship does not include dinner on the night of boarding, so we suggest you go to wanda super market(Plaza).where is opposite of sanxia tourist center,very close
The outside of airport is the airport bus. Ask the ticket seller to get off near Wanda market.you can buy food,snack,dinner….at the right time, take a taxi to the port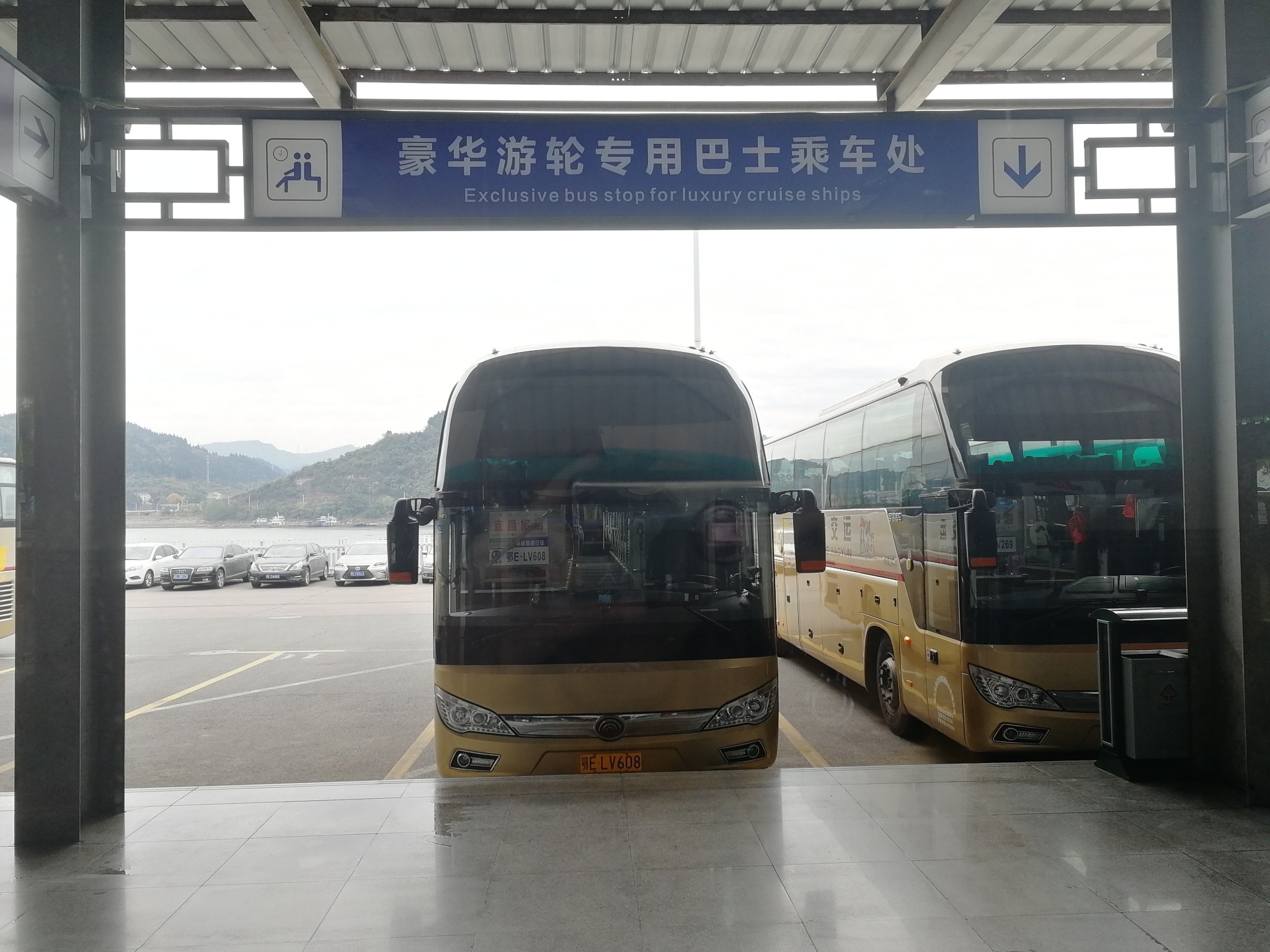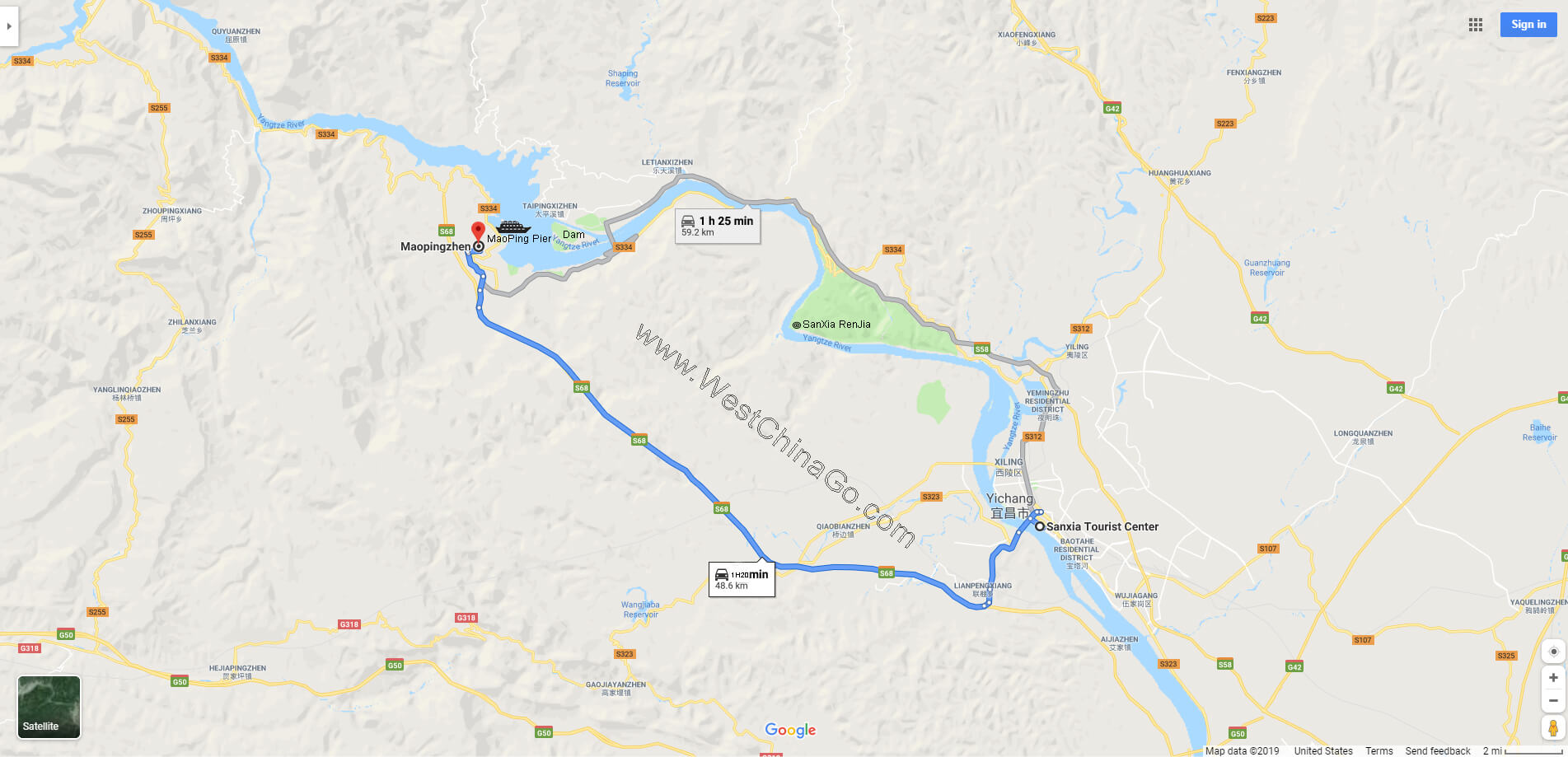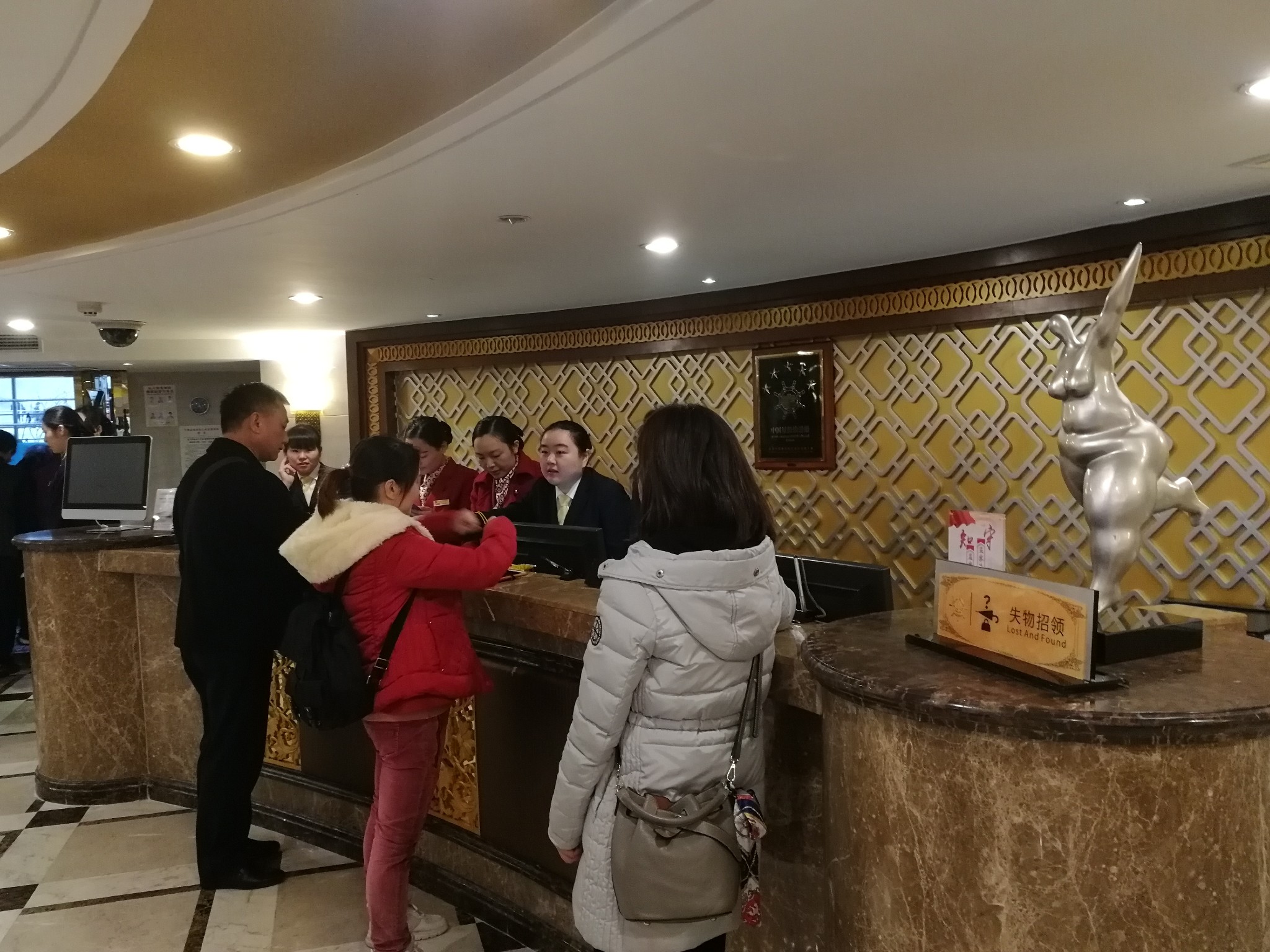 There are two cruise terminals in Yichang: New Century Cruise Terminal (Sanyoudong Wharf) and Taohua Village Cruise Terminal.
1. New Century Cruise Terminal
1. New Century Cruise Terminal Cruise ships docked at the New Century Cruise Terminal: Golden Cruise, Meiwei Cruise, President Cruise, Huaxia Goddess, Oriental Emperor Wait.
2. Taohua Village Cruise Ship Terminal
The cruise ships docked at the Taohua Village Cruise Ship Terminal include: Century Cruises, Victoria Cruises, and Yangtze River Overseas Cruises.
How to get to YiChang port from Airport or YiChang East Railway Station
By Bus
By Charter Car
By Taxi
By Bus
….
from yichang sanxia Airport:
Airport bus: Get off at the terminal station Qingjiang Building(清江大厦), take the New Century/Peach Blossom Village(taohuacun) Pier for a total mileage of 52 kilometers. It takes about 1 hour and 30 minutes, and the airport bus costs 25 yuan/person + taxi 25 yuan. The total cost is about 50 yuan;
from YiChang East Railway Station: Yichang East Railway Station is about 12 kilometers from the center of Yichang and about 21 kilometers from the new century terminal. You can take the No. 9 bus to Yiling Square, then take the No. 10 bus at Yiling Square(夷陵广场). The terminal is Sanyoudong(三游洞). Not far from the new century terminal,Walk about 1000 meters to the Taohua Village Pier, the total mileage is about 21 kilometers, it takes about 1 hour, the bus 1 yuan / time
(PS: Three Gorges Airport to Taohua Village Pier Distance: 35.7 km)
By Car Rental with Driver:
consult with westchinago
By Taxi:
from yichang sanxia Airport:
about 60 minutes or so, following the meteor around 80 yuan, not By meteor around 130 yuan, the airport taxi refused to follow the meteor;
Practical Chinese for taxi driver:
from yichang east railway station:
Taxi: The estimated time is about 40 minutes, following the meteor is about 60 yuan, and not by meteor is about 80 yuan. Train station taxis generally refuse to follow the meteor; 1)我要去桃花村码头 / i will go to Taohua Village Cruise Ship Terminal
2)我要去新世纪码头 / i will go to New Century Cruise Terminal
How to get to YiChang Airport or YiChang East Railway Station from port
By Bus
By Charter Car
By Taxi
By Bus
from yichang bus station to wuhan, which will need 4 hours.and
from yichang sanxia Airport:
from YiChang East Railway Station
(PS: …..)
By Car Rental with Driver:
consult with westchinago
By Taxi:
Practical Chinese for taxi driver:
1)我要去三峡机场 / i will go to sanxia airport
2)我要去宜昌东高铁站 / i will go to yichang east railway station
[iframe src="https://720yun.com/t/47325jr5abf?pano_id=206456″ width="100%" height="555″ frameborder="0″ bgcolor="#000000″ target="_blank" allowfullscreen="true"]