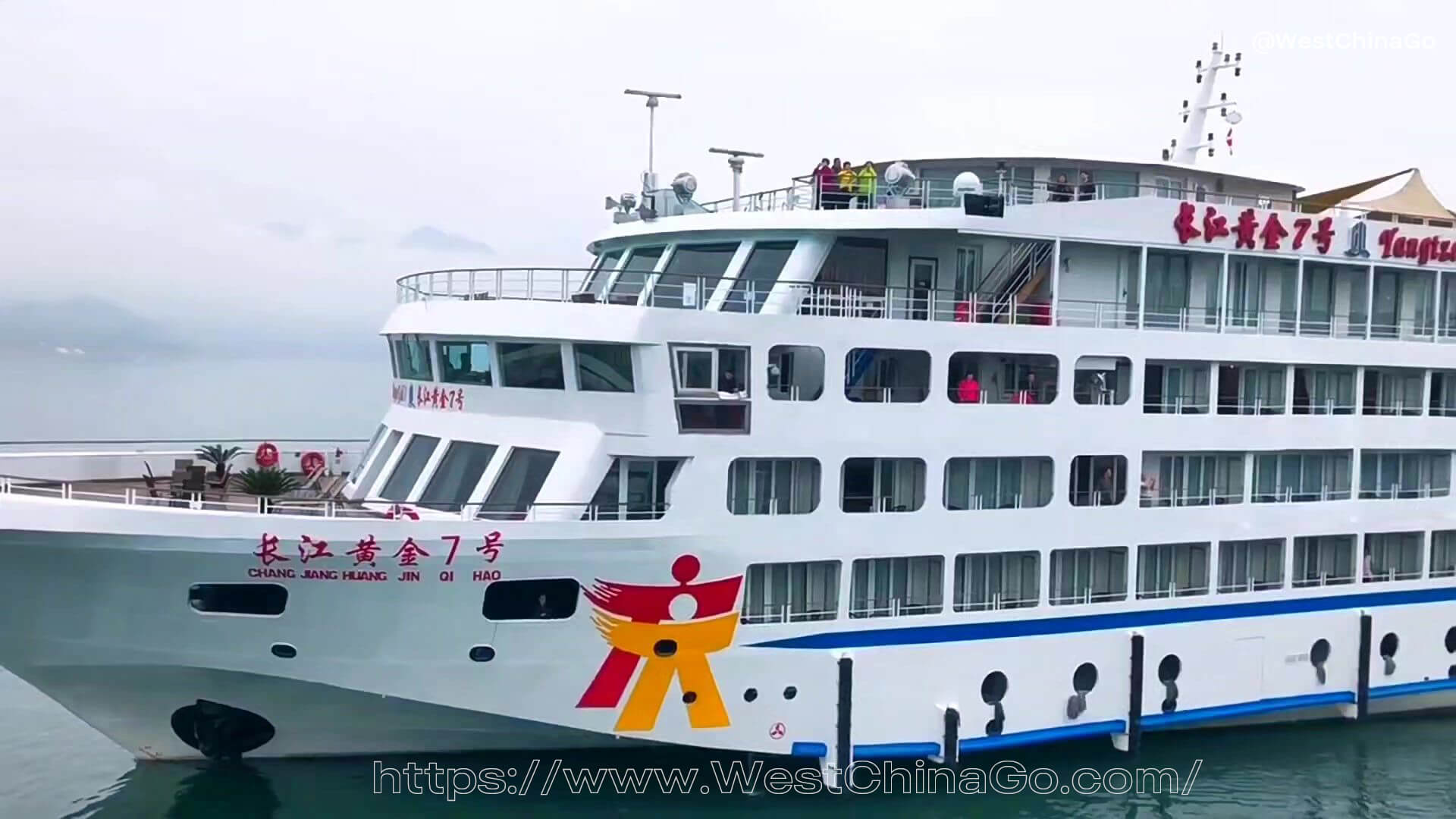 Yangtze River Cruise
Chinese Name: 长江三峡
Rounte: ChongQing–YiChang
Itinerary time: 4day 3 nights or 5day 4 nights
TicketS: depends on
Best time for visiting: april– october.
Must see areas: three gorge, less three gorge
Yangtze River Cruise
Yangtze River Cruise is good way to explore the china and this region's history, local lifestyle, culture and attractions.
WestChinaGo represents one of major yangtze river cruise operators, and we're able to secure every discount and special promotion available for you. We has helped more than thousands of vacationers plan memorable and perfect trips, No over charge, No Hidden Charge!

Yangtze River Cruise Company
There is mainly 6 cruise company running on Yangtze River, each cruise company governs 1 to 7 ships respectively. The sightseeing of all ships are more or less the same, but there will be some differences between the ships of different cruise companies, or even differences between the ships of the same company.
Yangtze River Cruise Tourist Map

Yangtze River Cruise Tourist Attractions
Yangtze River Cruise Travel Guide
yangtze river cruise travel tips
How to embark and check in the cruise at chongqing?
do cruise cost including pickup and drop off service?
what's payment method availabl on board?
what to pack for yangtze river cruise ?
can i disembark when i don't tend to join the optional tour?
is room secure for put valuable belongings in the ship?
which cruise ship bound for wuhan and shanghai?
can i upgrade the room or floor,what's the cost?
how do i know the everyday's activity schedual?
how to book cabin when family with 2 adults with 1 kid?