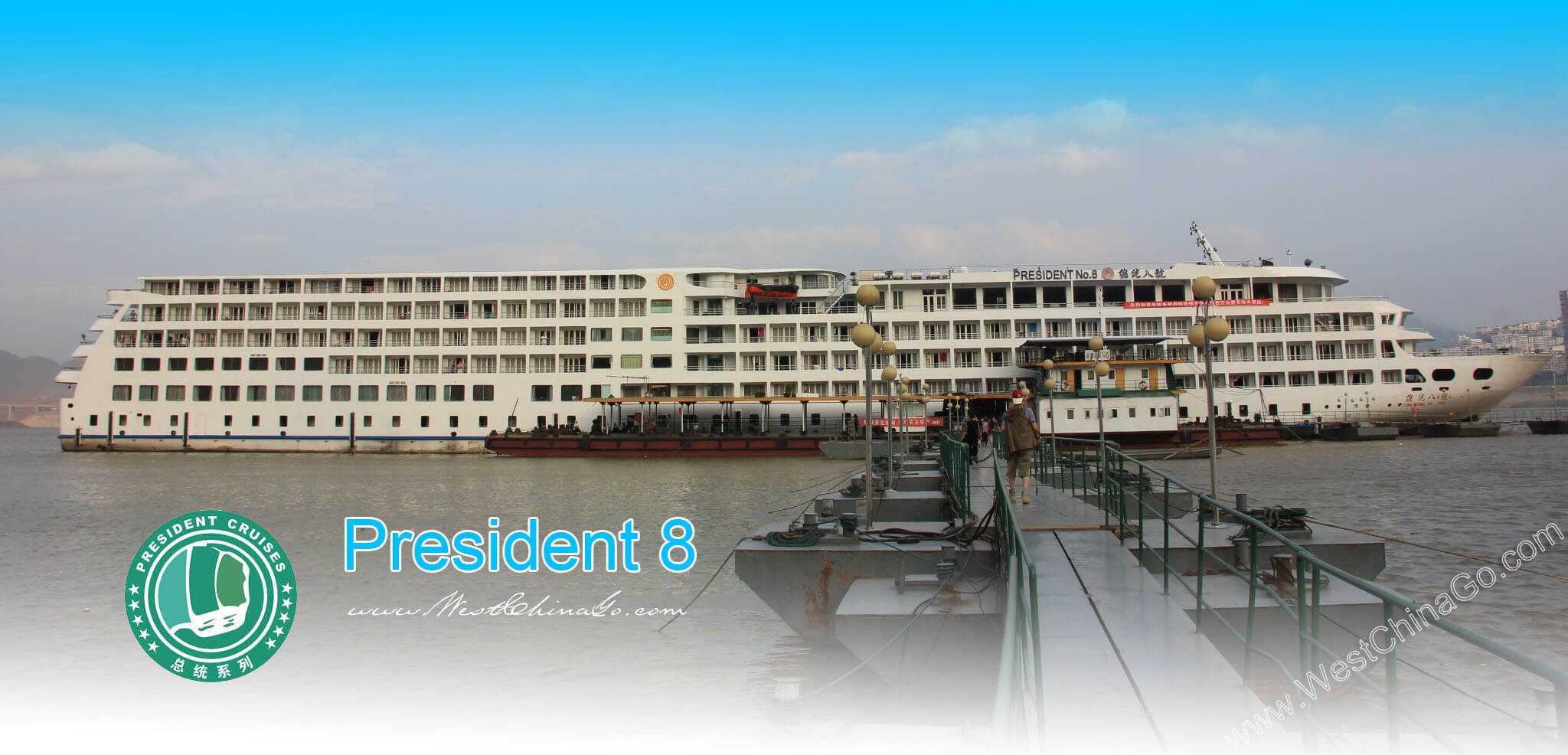 Yangtze River Cruise Company
Gold Cruises
Century Cruises
Victoria Cruises
Yangtze Cruises
Goddess Cruise
Yangtze River Cruise Tourist Attractions:
President 8
President 8
Chinese Name:总统8号
吨位 tonage: 17000
载客 capacity: 460
楼层 level:7
长度 length:146.8 m
宽度 width:20.2m
船速 speed:26
President 8 Overview
president curises will give you a wonderful time along the Three Gorges on the Yangtze River.
President No. 7 & No.8, began their voyage in April, 2013, feature elegant double–deck dining rooms, multi-functional performance hall and high–end internet cafes.
President No. 6, the flag-ship of great presidental curises. She is know for her European–style integration of modern science and technology On each ship, about 200 stewards provide comprehensive services. On average, each steward services 2 or 3 guests, greatly increasing the quality and response efficiency of our service. Whether it's dining, guest room or entertainment services, professional personnel can give guests the help they need.
In terms of food, President VII & VIII have a special food quality assurance system. Exquisite food are made in clean and tidy enclosed kitchens, and delivered to the guests via highly efficient channels. All food can be delivered to you swiftly, whether you are at the dining room or in the bar, on the deck or in your own room.
President 8 Photo
President 8 Video
[iframe width="100%" height="515″ src="https://www.youtube.com/embed/gLJHNm_26hg" frameborder="0″ allowfullscreen="true"]
President 8 Tickets
President 8 Tickets Price depends on date,room type,itinerary,different travel agency's quoation
WestChinaGo sure give you favorable price
including
Accommodation 1:Based on standard cabin
Accommodation 2:Based on double occupancy in each cabin
Meal:The daily meals listed in the itinerary.
Shore Excurcation:usually 3 toursit attractions sightseeing(including tour guide,entrance tickets;port fee;transportation…),each cruise ship vary from,please check cruise specific itinerary.
Cultrue class:such as taichi,calligraphy,culture lecture organized by the cruise ship
Onboard entertainments:such Gym,snooker room……..
Excluding
The last night of yangtze river cruise
Single Room Supplement.
Your Upgrading better and higher level cabin
Meal 1:The first day(onboard) dinner,and the last day(disembark) lunch (you can order onboard dining room,on your expense )
Meal 2:Your UpGrading to upper level VIP dining room(quiet enviorment and plenty food)
Personal Expense:such as Onboard laundry, drinks,beverage,bar charge,movie,KTV,swiming pool,shopping,surfing bar,SPA.massages;hair salon….
Optional Shore Excurcation Sightseeing
Service Charge:depends on,some cruise complusory,some ship volunteerary,up to your satisfactory
Tansfer:Shuttel between port and airport or train station in ChongQing/YiChang
Gratuities, Tips to tour guides
Price for Children:
Between 2 – 12 years not occupying a bed, are entitled to 50% discount of the TWIN rate,
a child 2 – 12 occupying a bed is charged the 100% normal rate as an adult.
An infant under 2 years, not occupying a bed, are entitled to 80% discount of the Adult rate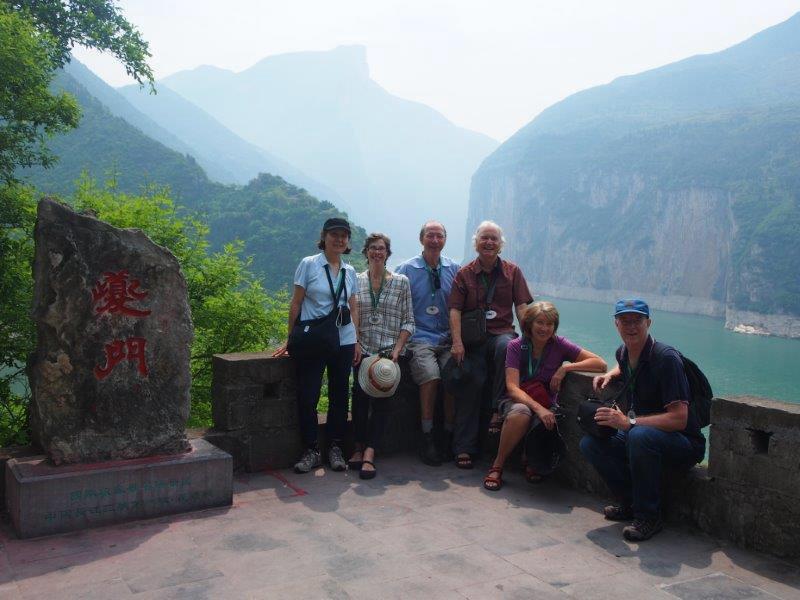 Yangtze River Vruise Tourist Map
[iframe src="https://www.google.com/maps/d/embed?mid=1gPkqmncYS1ZXdFpEjry0gKRYHIBfygOy" width="100%" height="480″]

President 8 Sailing Schedule
| # | Monday | Tuesday | Wednesday | Thursday | Friday | Saturday | Sunday |
| --- | --- | --- | --- | --- | --- | --- | --- |
| ChongQing—Yichang | President 8 | | | | President 6 | President 7 | |
| YiChang—ChongQing | | President 6 | President 7 | | President 8 | | |
[contact-form-7 id="30604″ title="yangtze"]