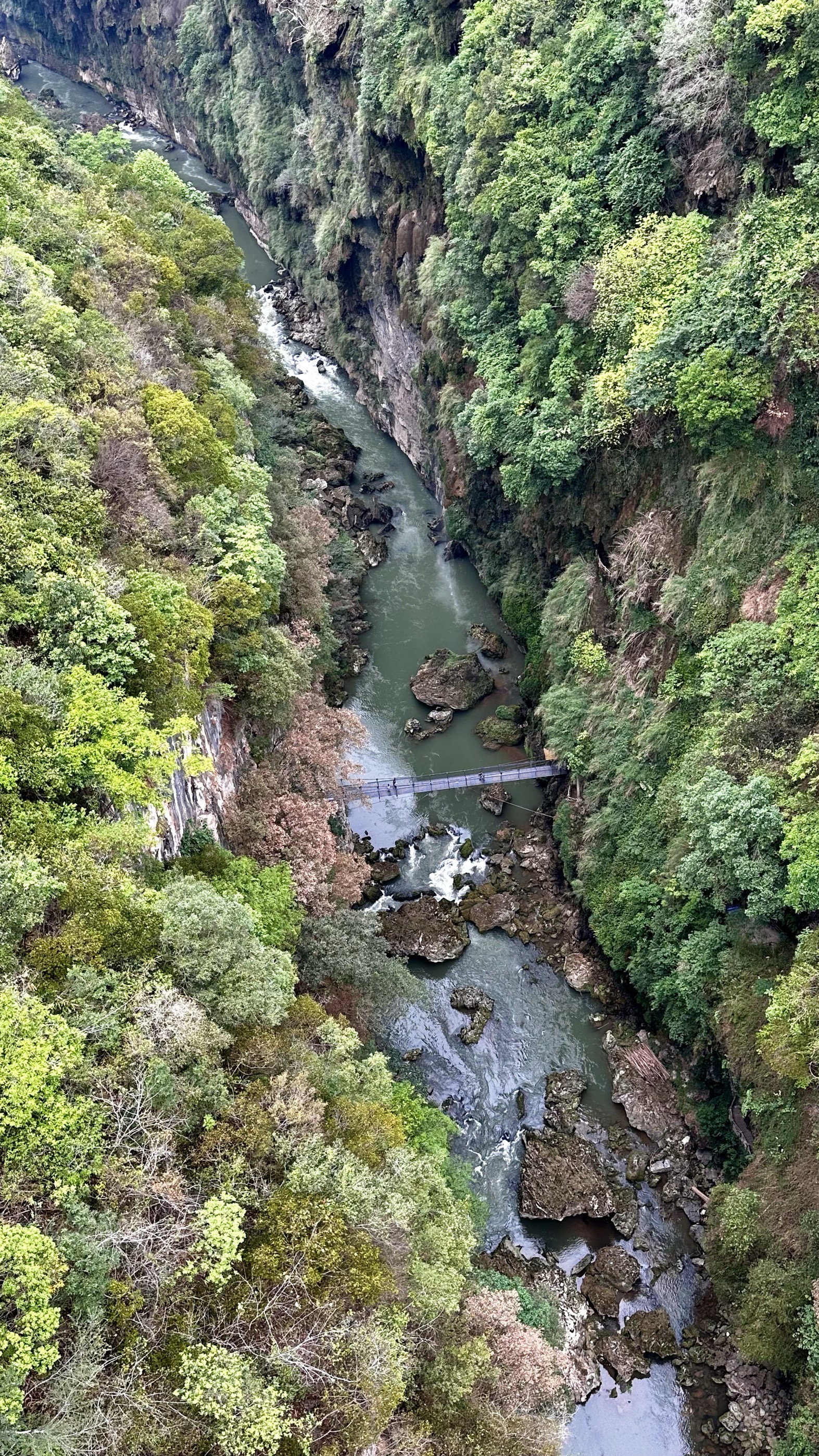 Malinghe Canyon
Chinese Name:
Add: 兴义市马岭河峡谷景区
Ticket: 80 CNY
Sightseeing electric elevator: 30 CNY (round trip)
River Drifting: 198 CNY
Attractions Level: AAAA
Opening Time: 08:00-17:30
Tel: (+0086) 0859-3646118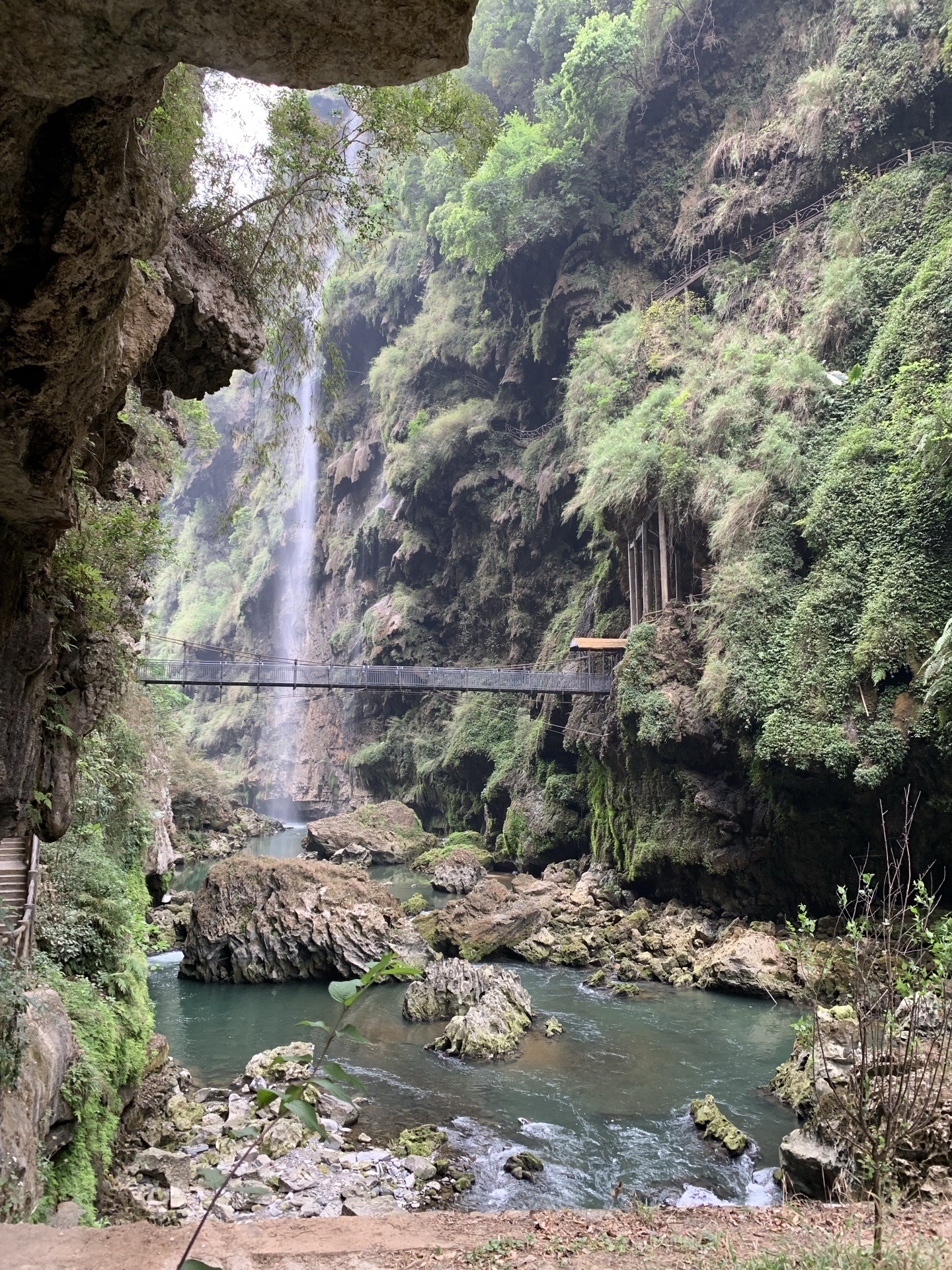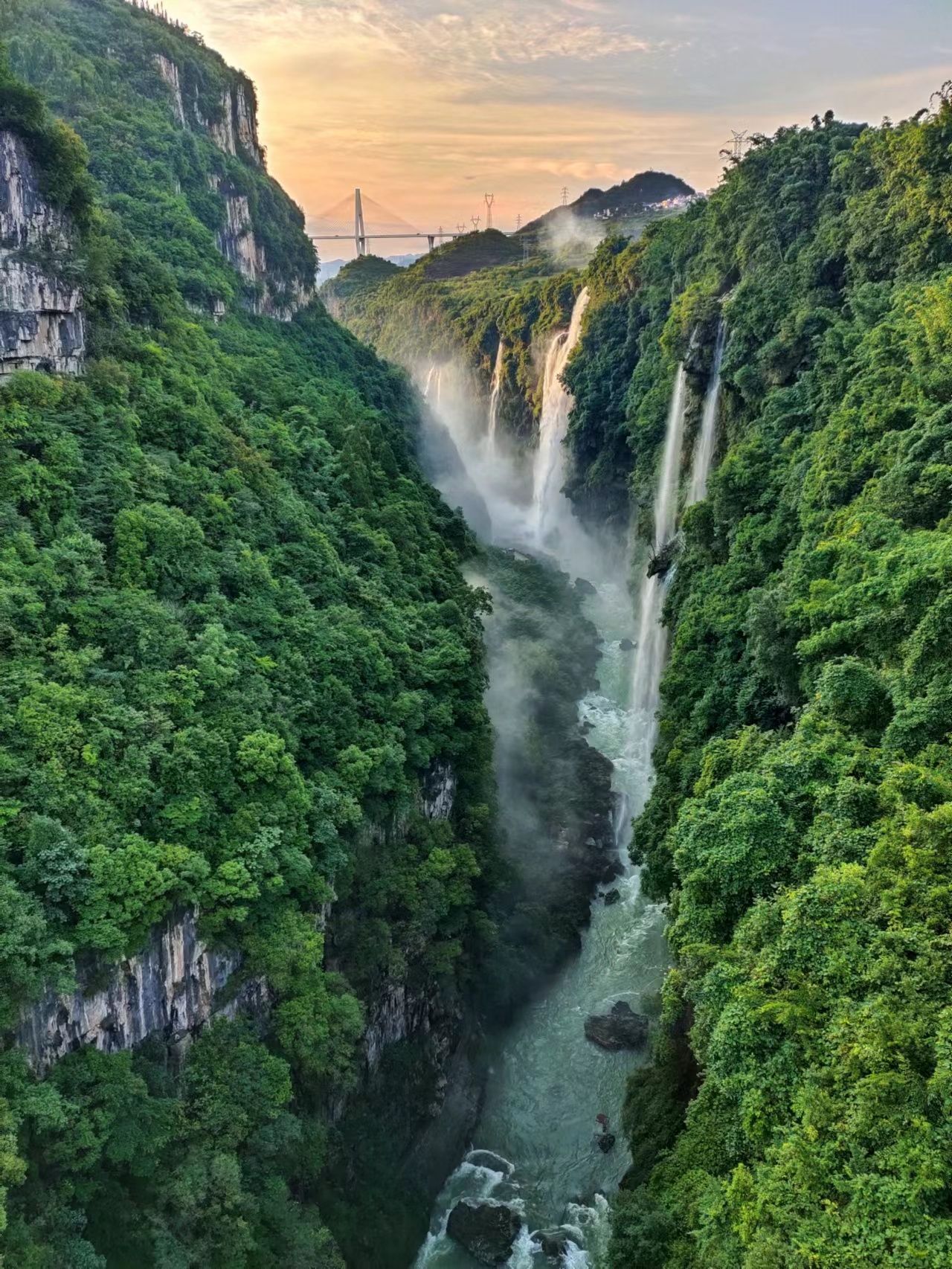 Malinghe Canyon
Malinghe Canyon is located 4 kilometers northeast of Xingyi City, with a length of about 15 kilometers. The two sides face each other with steep cliffs, and the valley is deep and secluded. It is characterized by its grandeur, wonder, danger, and beauty.
karst landforms
The the Yunnan-Guizhou Plateau is a region where karst landforms are widely distributed in the world. Malinghe Canyon is located between Wumeng Mountain and Guangxi hills, which rise on the the Yunnan-Guizhou Plateau.
rock waterfall
It is famous for its ground fissures, peaks and valleys, waterfalls flying, calcium carbonate wall hanging and other landscapes. The two walls of the canyon have nurtured large-scale and well-arranged calcified rocks, forming the only rock waterfall; In the canyon, which is over 70 kilometers long, there are over a hundred waterfalls of various sizes, such as the roaring of ten thousand horses and the gap of the Milky Way, rushing down in a spectacular manner; Many waterfalls hide unknown water curtain caves, which are also one of the wonders of the Maling River Canyon.
Things To Do
Canyon Drifting
After visiting the canyon scenery, you can also take a kayak under the sightseeing elevator and drift along the Maling River. Riding a rubber boat drifting downstream, with a drop of over 200 meters, it is extremely dangerous and breathtaking. The drifting section of over 20 kilometers has 4 large and 20 small rapids, with the water surface fluctuating and quite stimulating. The boat travels between the two mountains, with winding paths. On both sides of the cliffs, remnants of ancient bridges, temples, and walkways can be seen faintly. The entire drifting process takes about 2 hours, then abandon the boat and board the shore. Take the scenic minibus back to the parking lot at the entrance of the scenic area.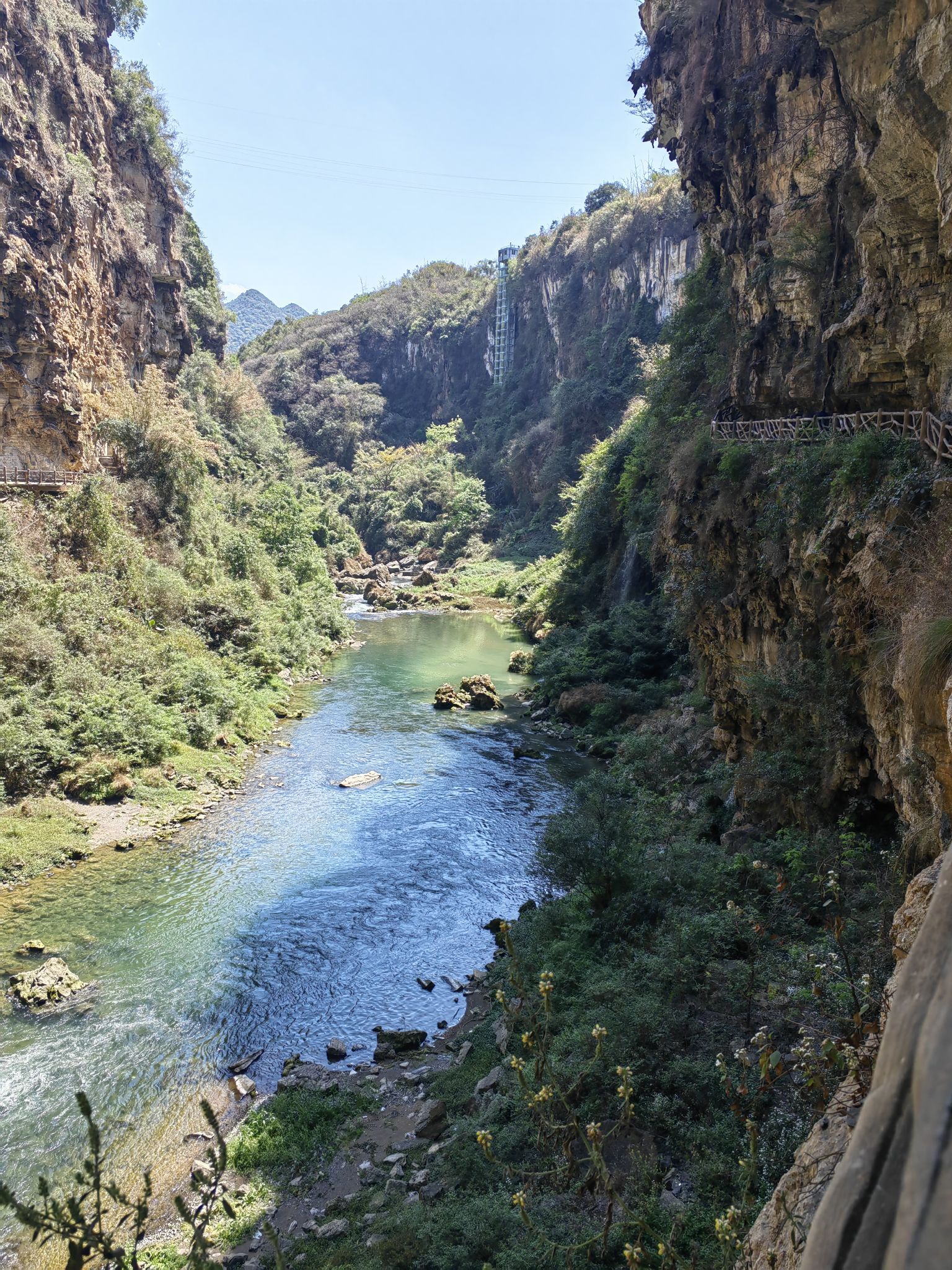 Malinghe Canyon Video
Malinghe Canyon Tourist Map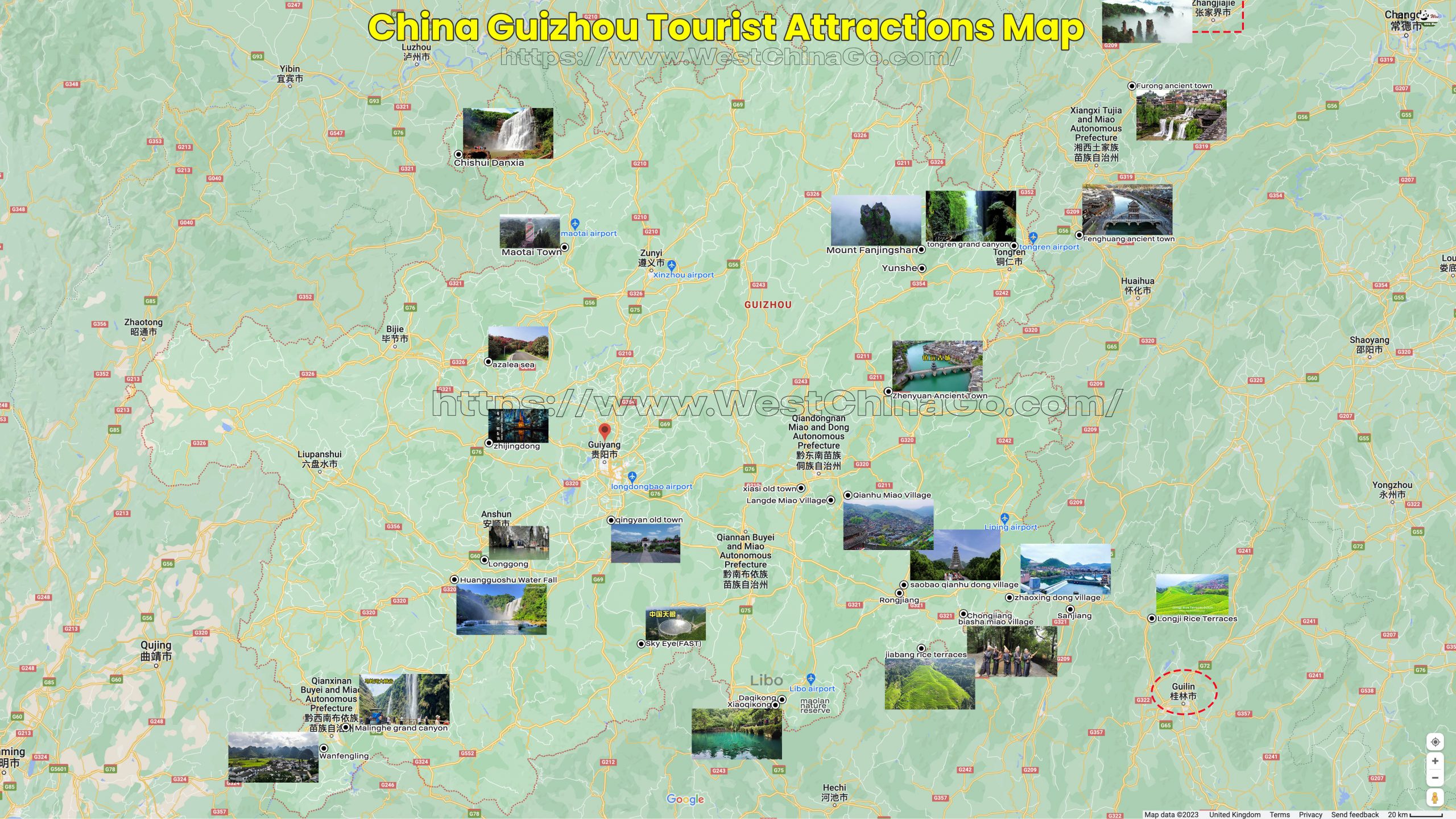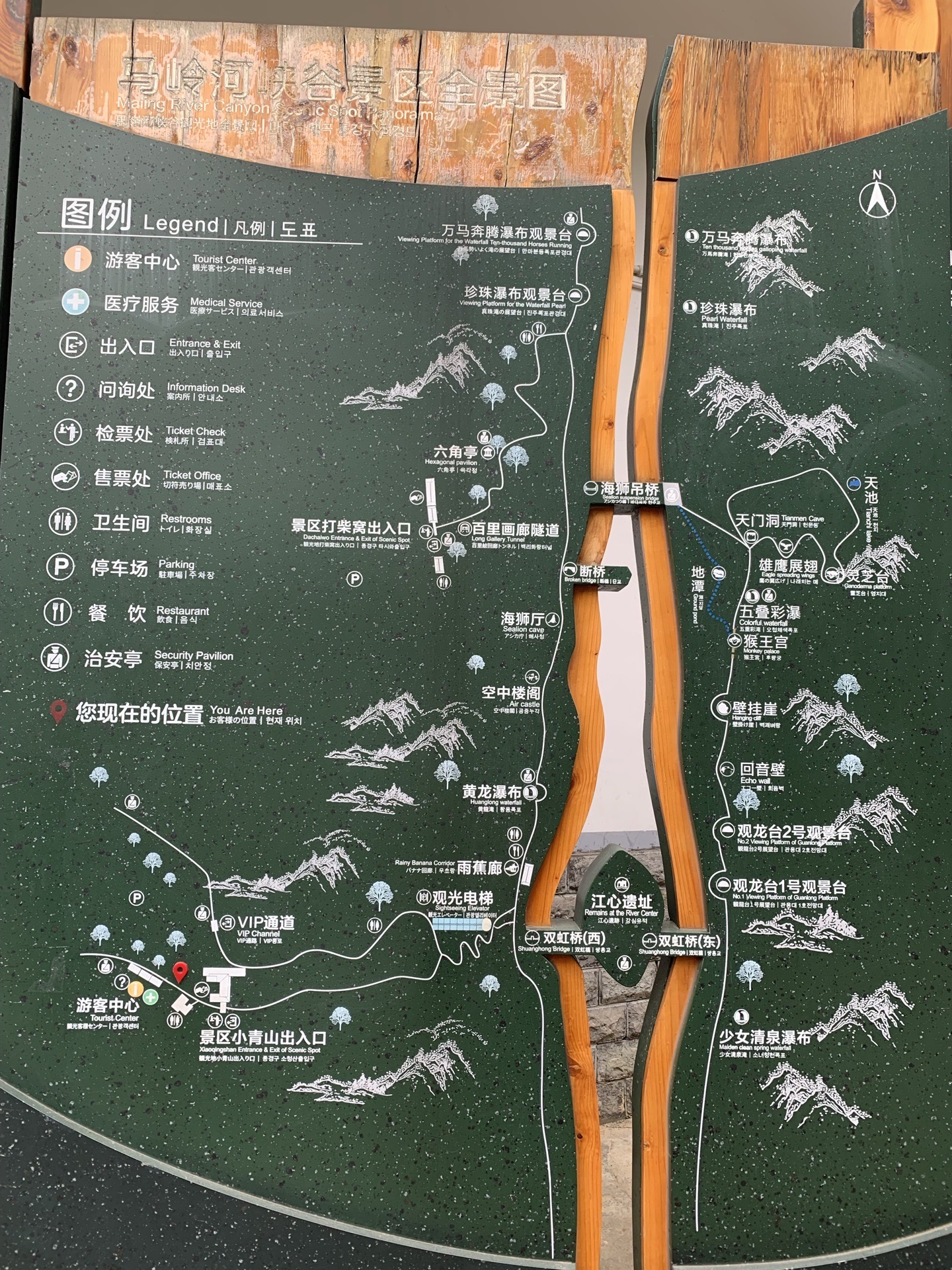 Malinghe Canyon Travel Guide
Tour Route
Enter the entrance of the scenic area, take the sightseeing elevator to the bottom of the valley, and walk along the walkways on both sides of the valley. The roadside signs clearly indicate the location of each scenic spot. There are two major bridges on the river: Jiangxin Iron Cable Bridge and Haishi Bridge, connecting the tourist trails on both sides of the river into a circular shape. Follow this circular tour for about 2-3 hours. You can basically catch all the scenic spots in the canyon in one go.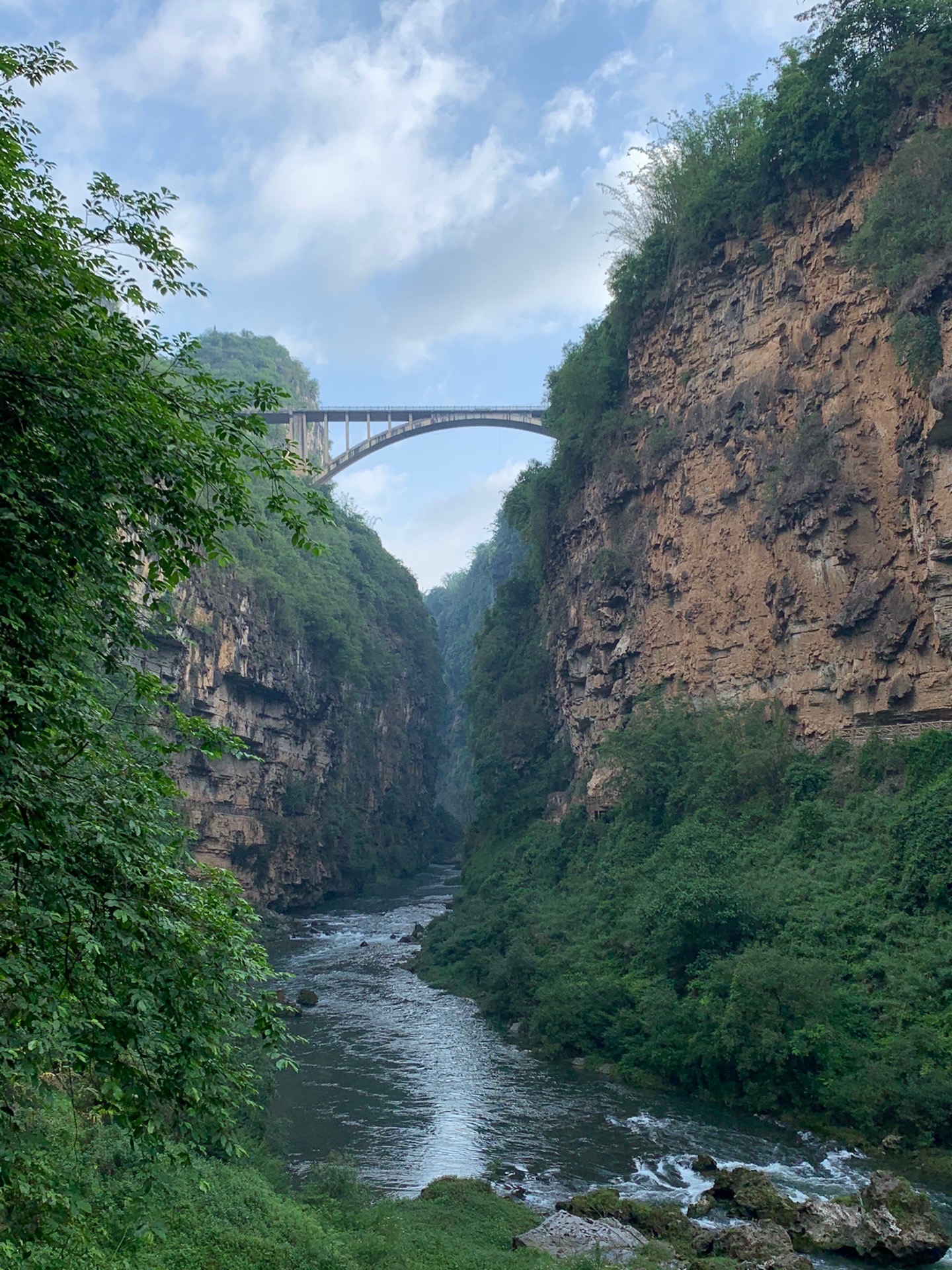 Travel Tips:
When walking on the observation road of Malinghe Canyon, pay attention to your feet, as the mountain walls may be damp and the road surface may be slippery due to dripping water.
Occasionally, there may be dripping water on the cliff, so it is important to protect your camera and phone.
If playing rafting, face it with a "wet all over" mindset and prepare replacement clothes in advance.